This back to school post is sponsored by Walmart. As always, all opinions and thoughts expressed are my own.
#sponsored #Walmart #GoBackBig
I can't believe we are posting about Back to School already, where did summer go?!
I am one of those parents that honestly really struggles with sending my kids back to school. I get excited to get back into a routine & have a more set schedule, but I miss my kids. Our son is starting middle school and I think that adds to my nervousness. Meeting new friends, having lots of classes and teachers, and more homework. Our girls are starting 1st and 4th grade, and while they are nervous, they are excited to see their friends.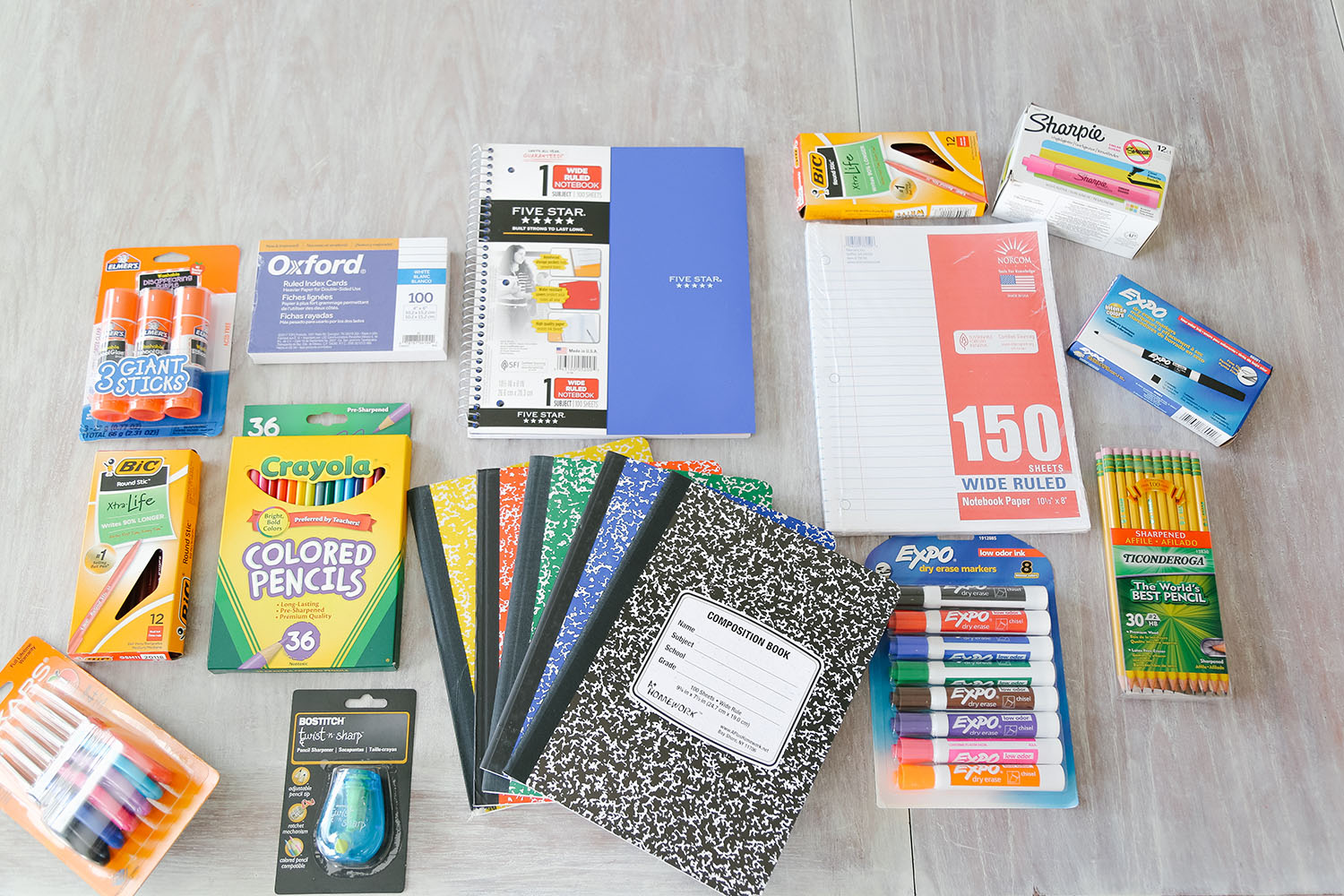 We decided to book a family summer trip right after my side of the family had our reunion & a week and a half before school started. When we got back from our trip to Colorado, we got invited on a last minute trip to one of our favorite lakes just a couple hours away from our house. If you are still with me on the calendar and time slipping away before school started, you'll realize I was cutting it pretty close.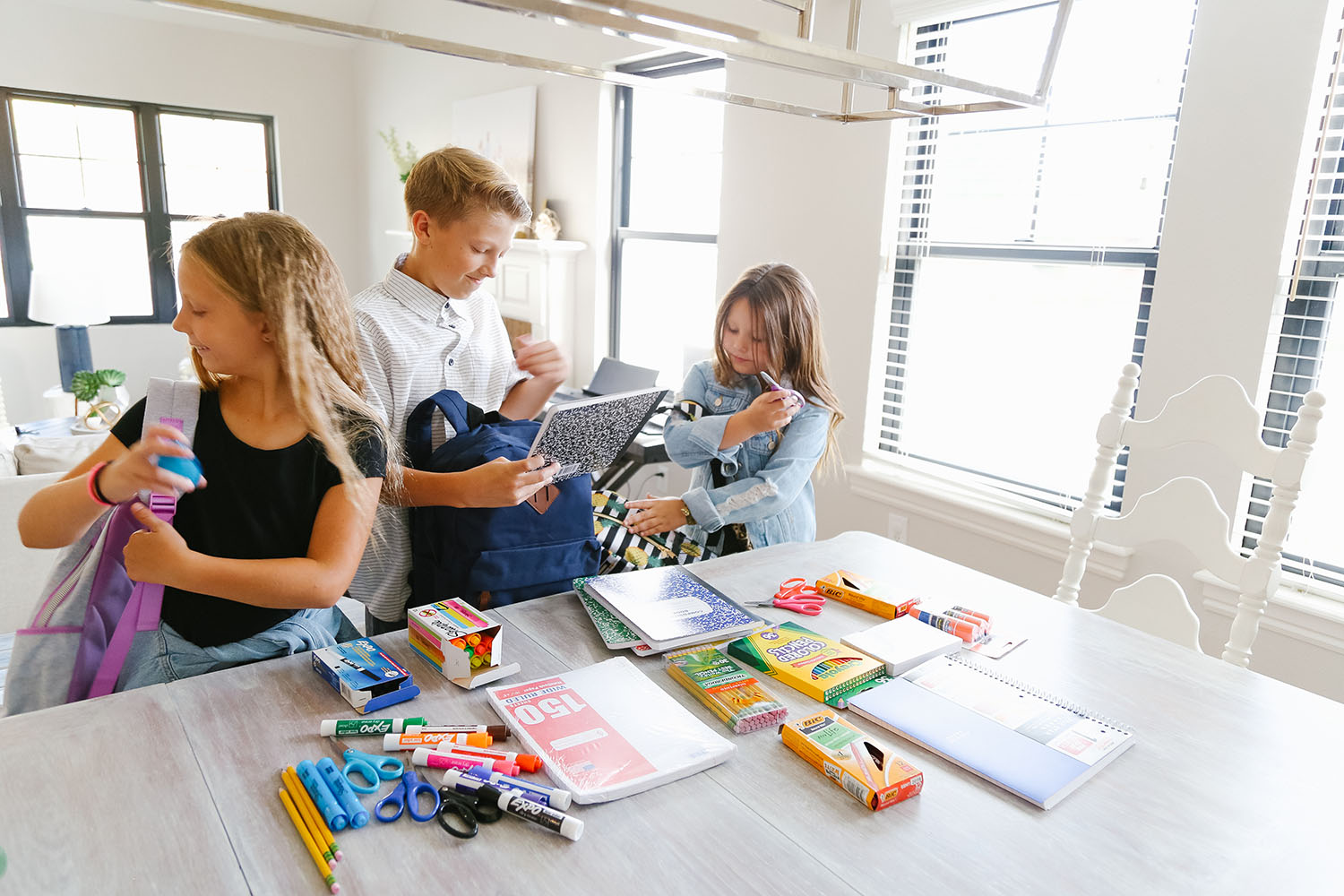 Close as in, we pulled back in Tuesday night and school started Thursday morning. Wednesday being the day of everything back to school. I had 0 back to school supplies, 0 back to school outfits, 0 things in the pantry to make lunches. Normally, this is not how I do things. I'm not a big planner, but I will usually shop online a week to two weeks in advance.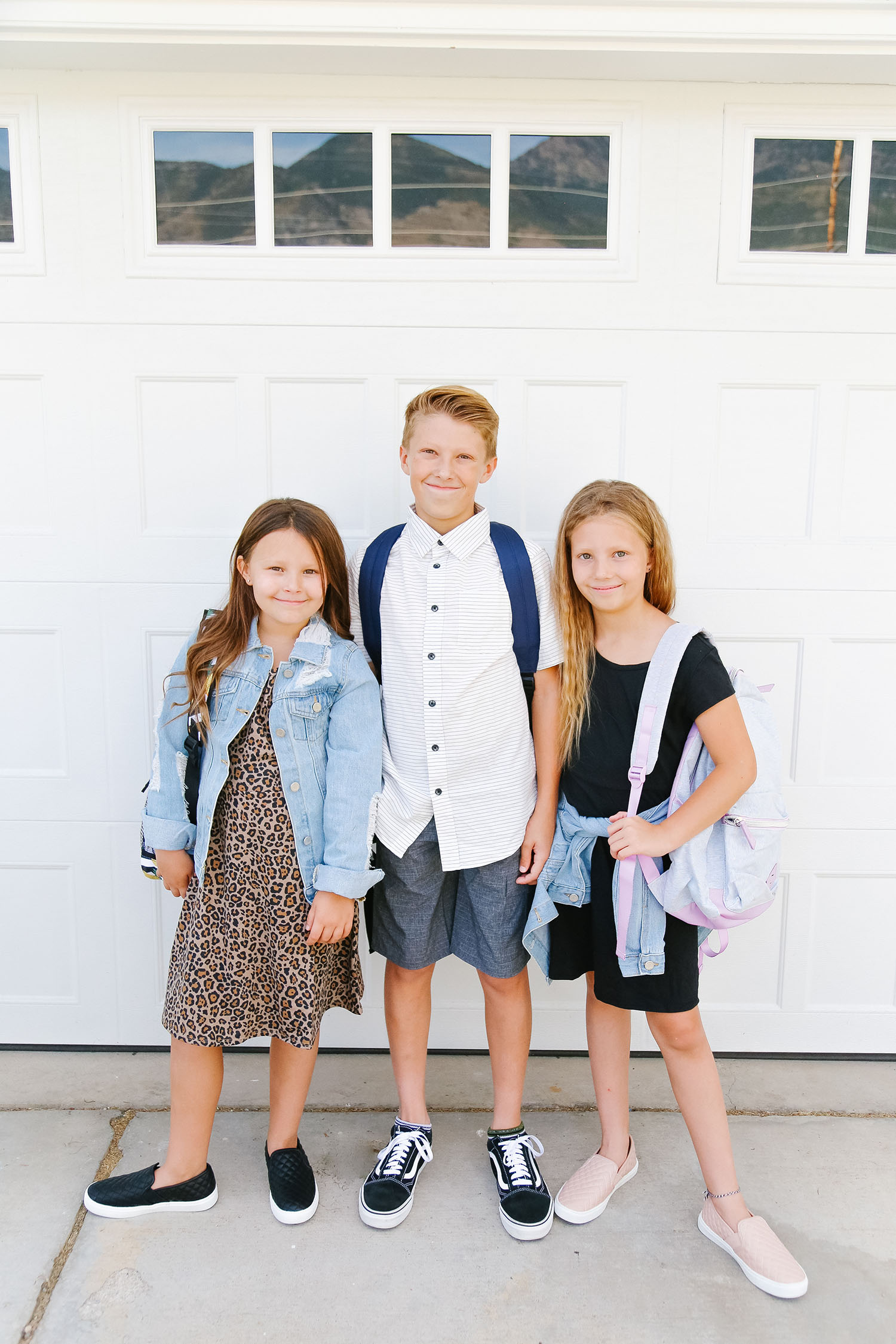 We lucked out, we scored big, and everyone was happy.
Taking 3 kids school shopping and our toddler along for the ride makes for an adventure. Walmart was a 1 stop shop for back to school supplies, back to school outfits, and all the fixings for the kids lunches.
Walmart Back to School Style: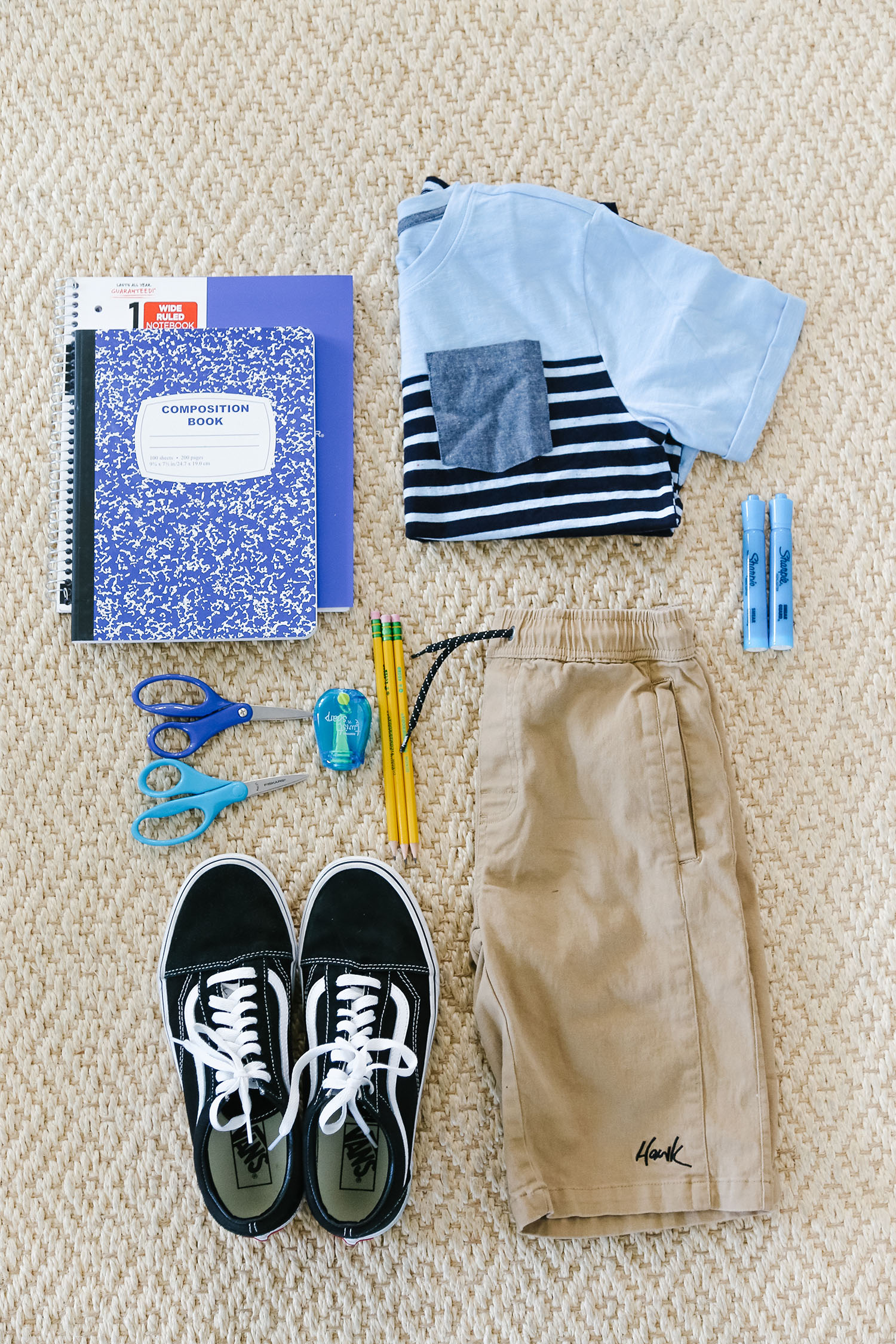 We grabbed all the cool stationary stuff we could find. Floral, unicorn, and basketball notebooks. The kids love shopping for brand new supplies they can take to school!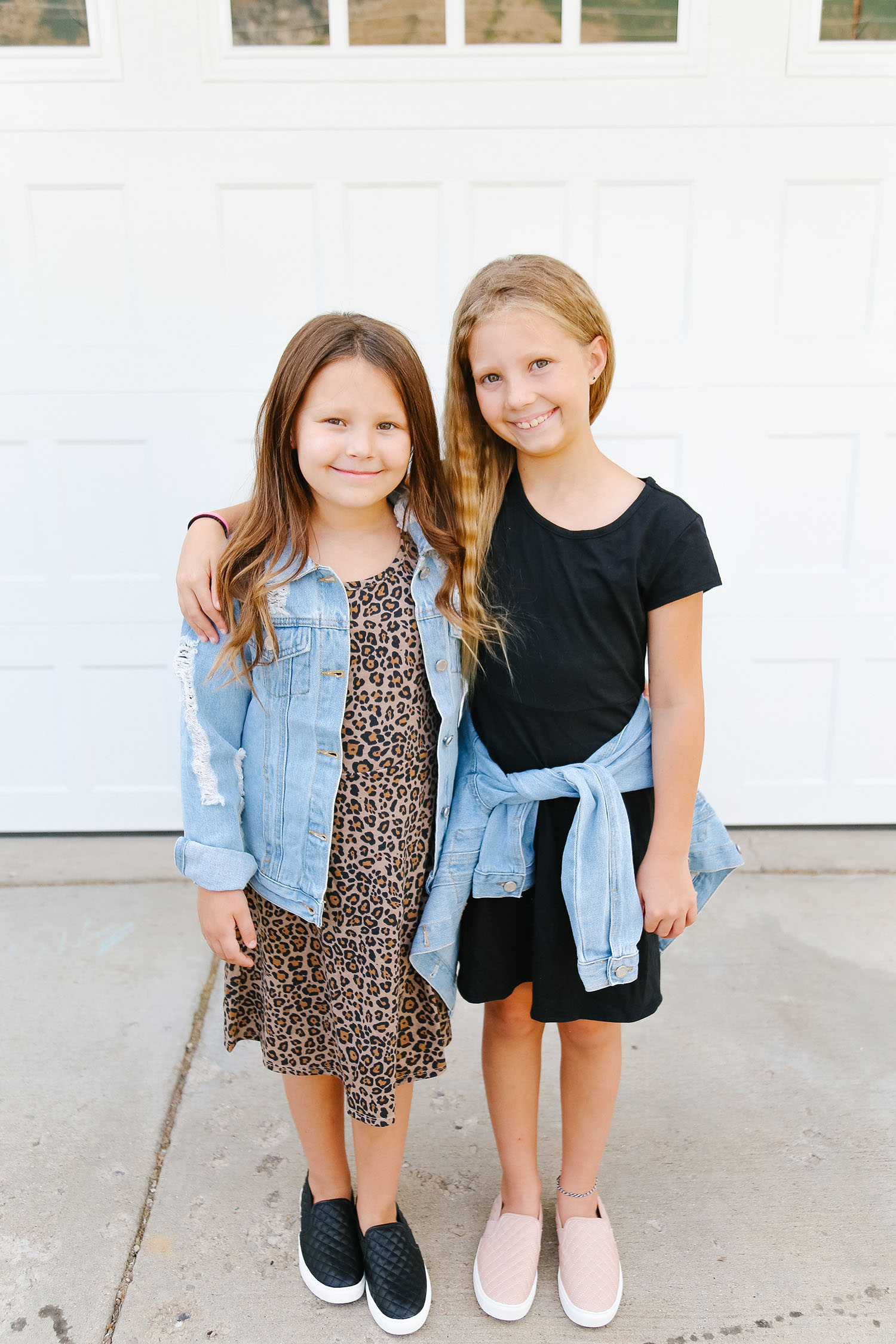 Pencil sharpeners, highlighters, colored pencils, Expo Markers. Everything on the list was in one place and easy to buy in bulk since we've got more than 1 child that we are buying for!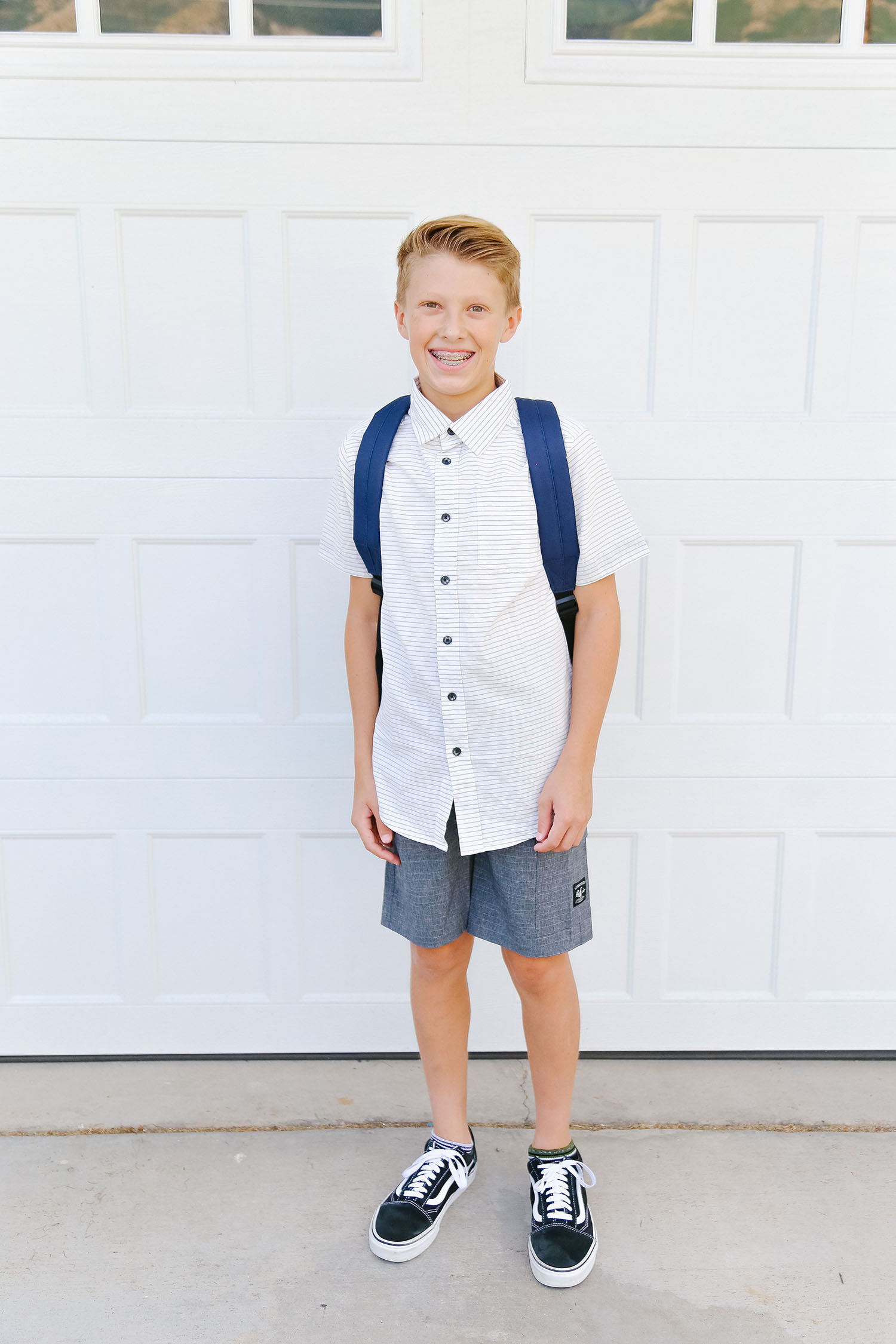 He wanted to wear a button up for his first day and I was pretty excited about it! I mean, I love athleisure, but I will happily trade that in for a few days for him to look this handsome.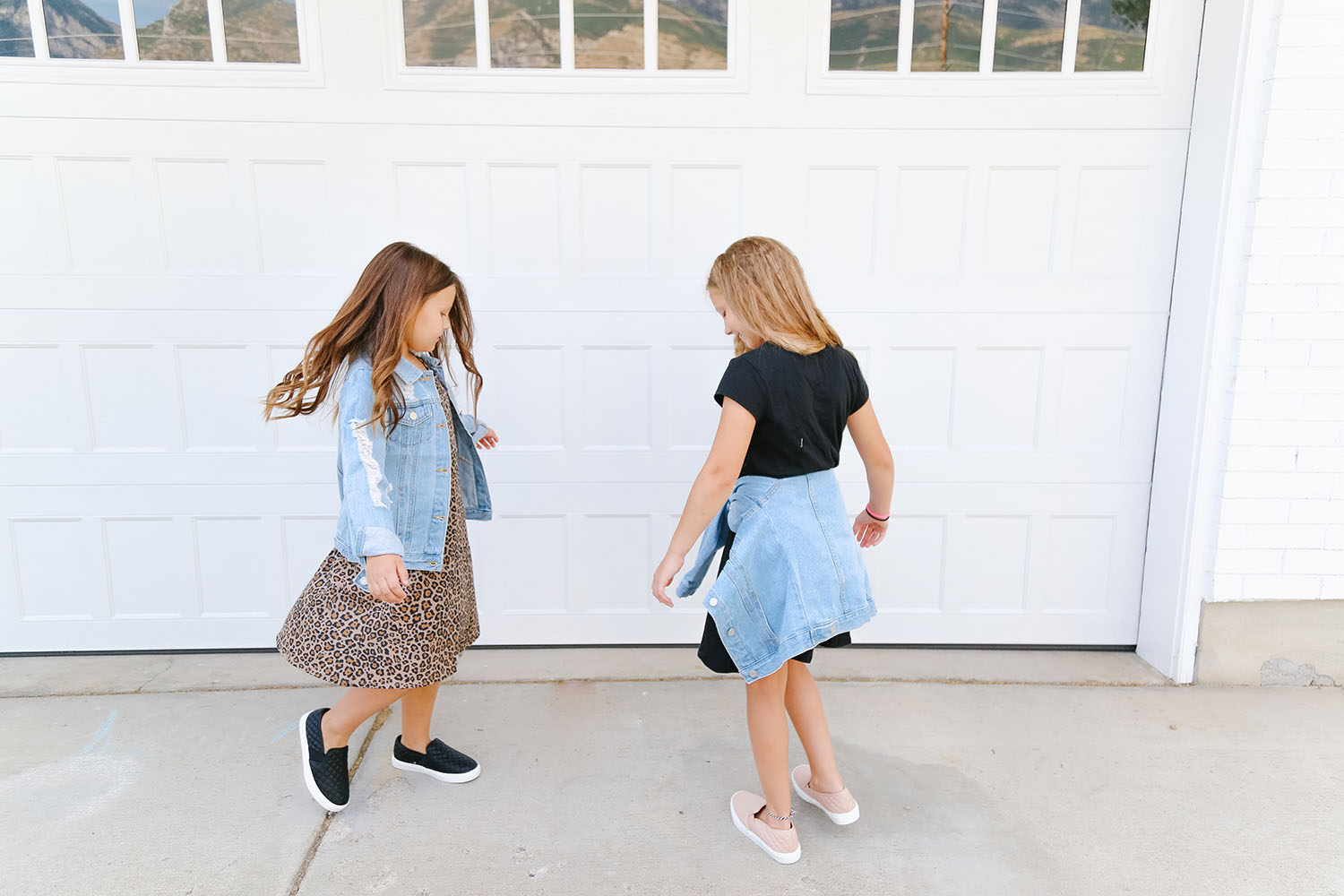 The jean jacket game is strong at Walmart. I love these ones because they have some fun distressing on them. A jean jacket is a must have for fall and winter fashion.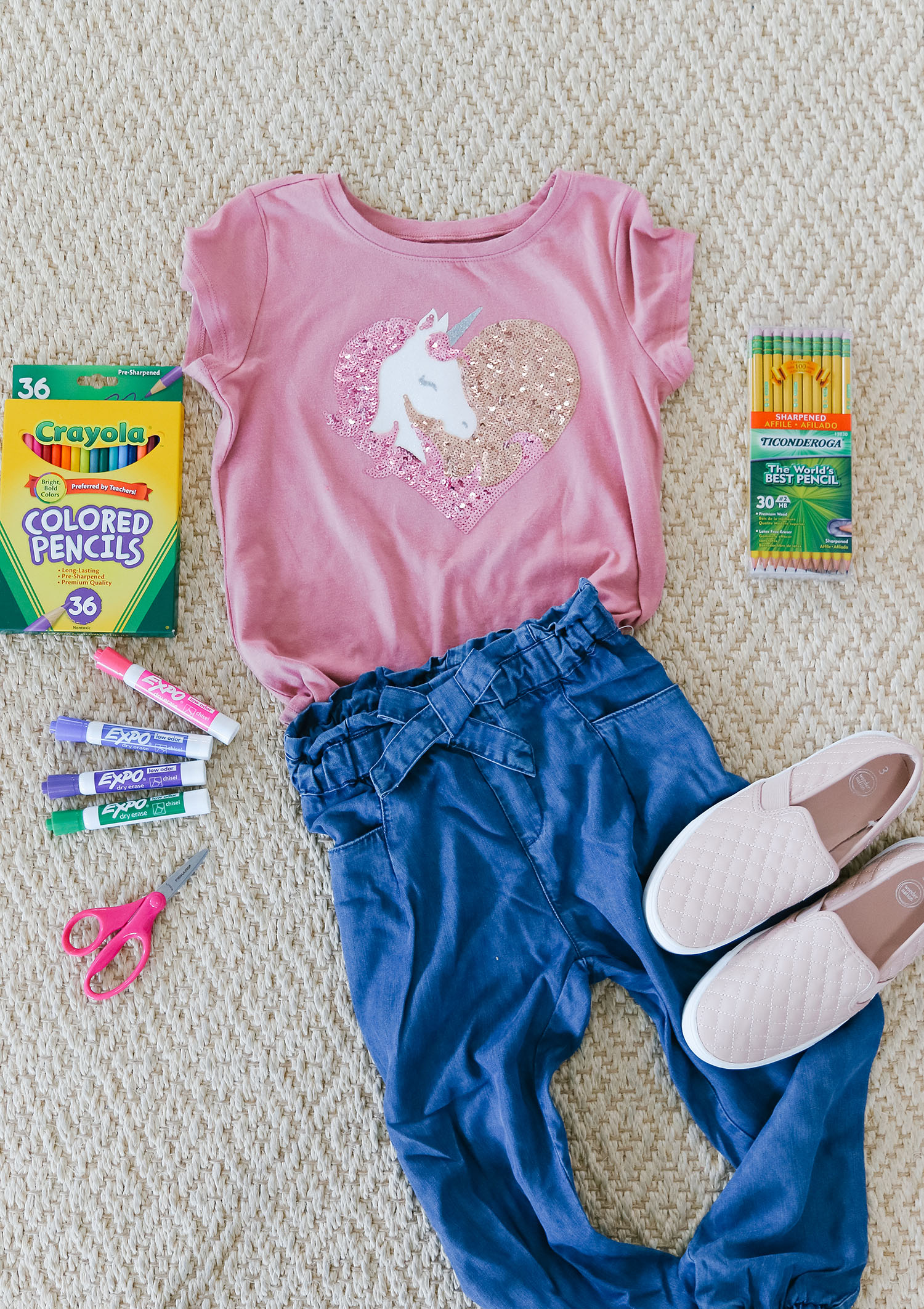 These paper bag style pants are so darling and they come in a bunch of colors! I can't even get over how cute this unicorn top is. Bay loves the colors and it has a cute little tie on the side.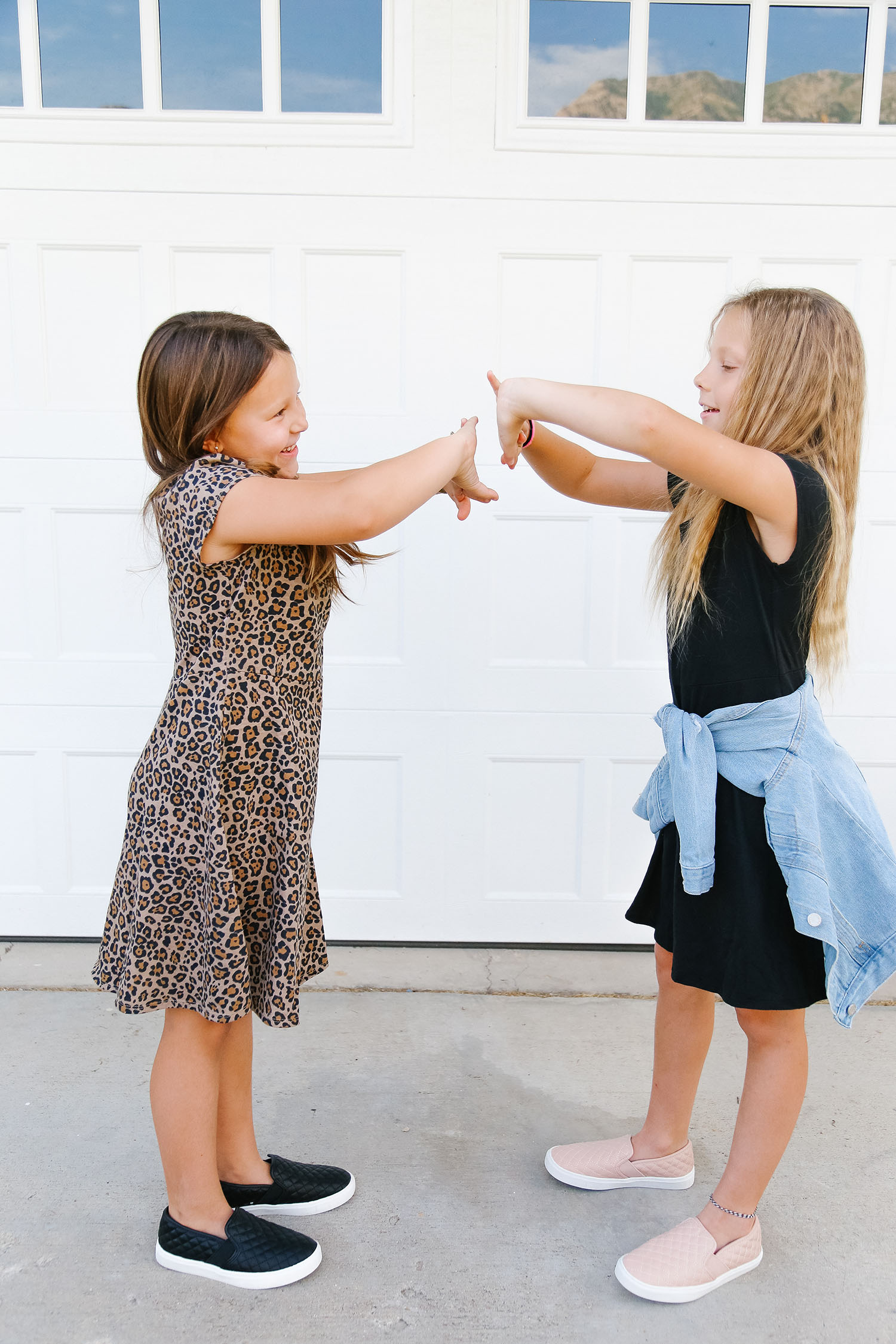 We are going back to all of the fun patty cake games, is that what they are even called? I heard them saying something about avocado's and ABC's the other day as they were clapping away.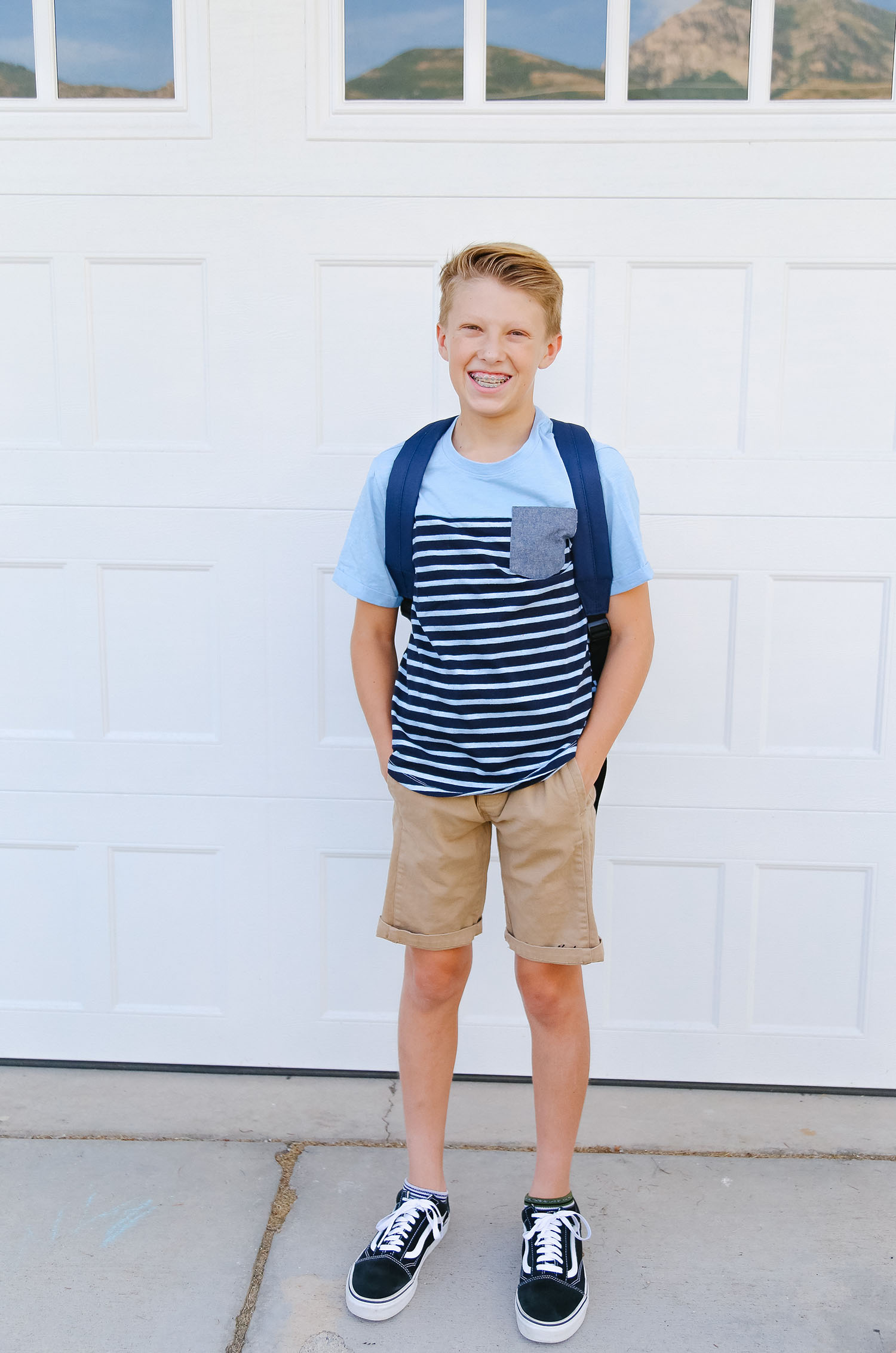 For his 2nd day, he went a little bit more casual and he loves these shorts.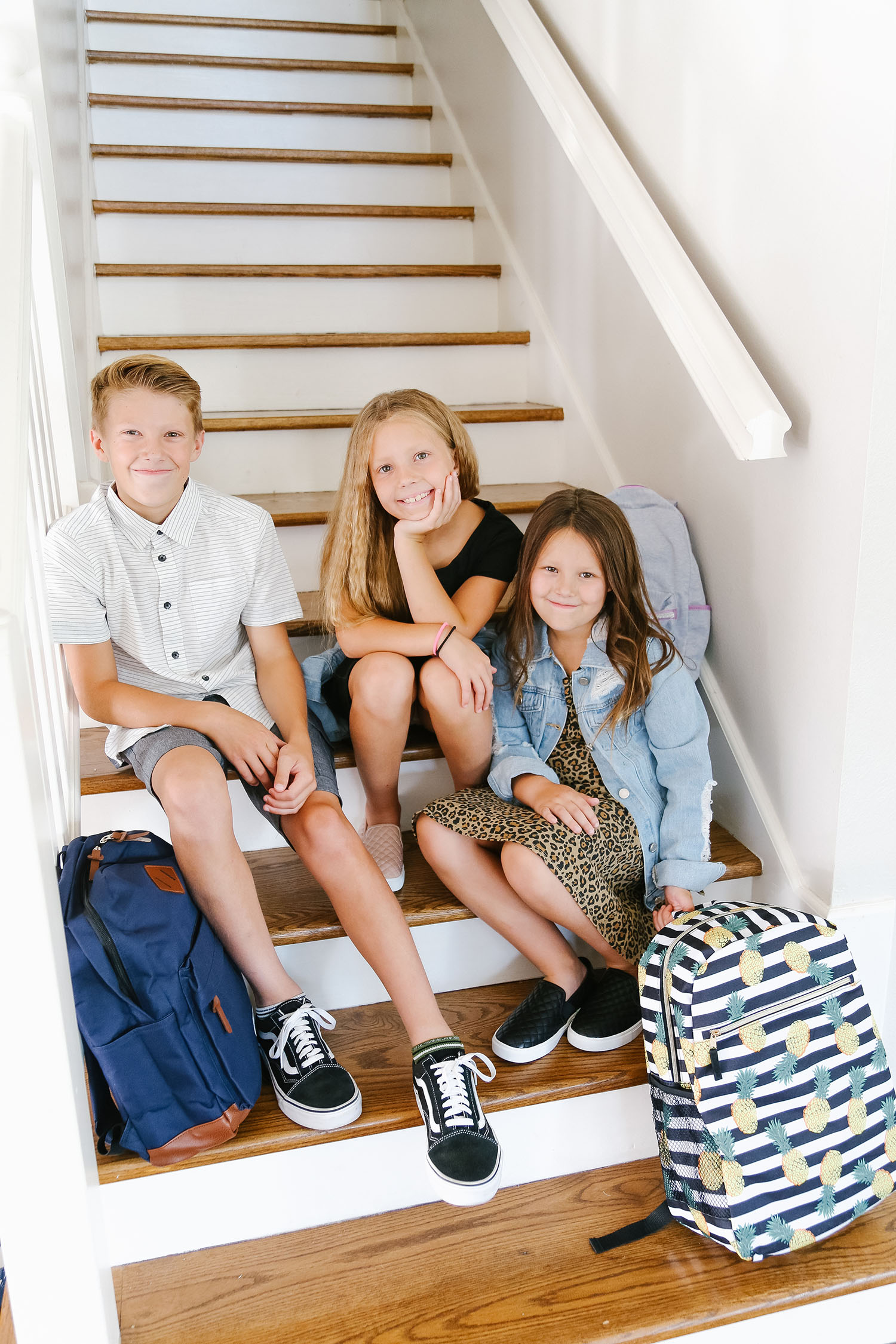 Walmart Back to School Backpacks: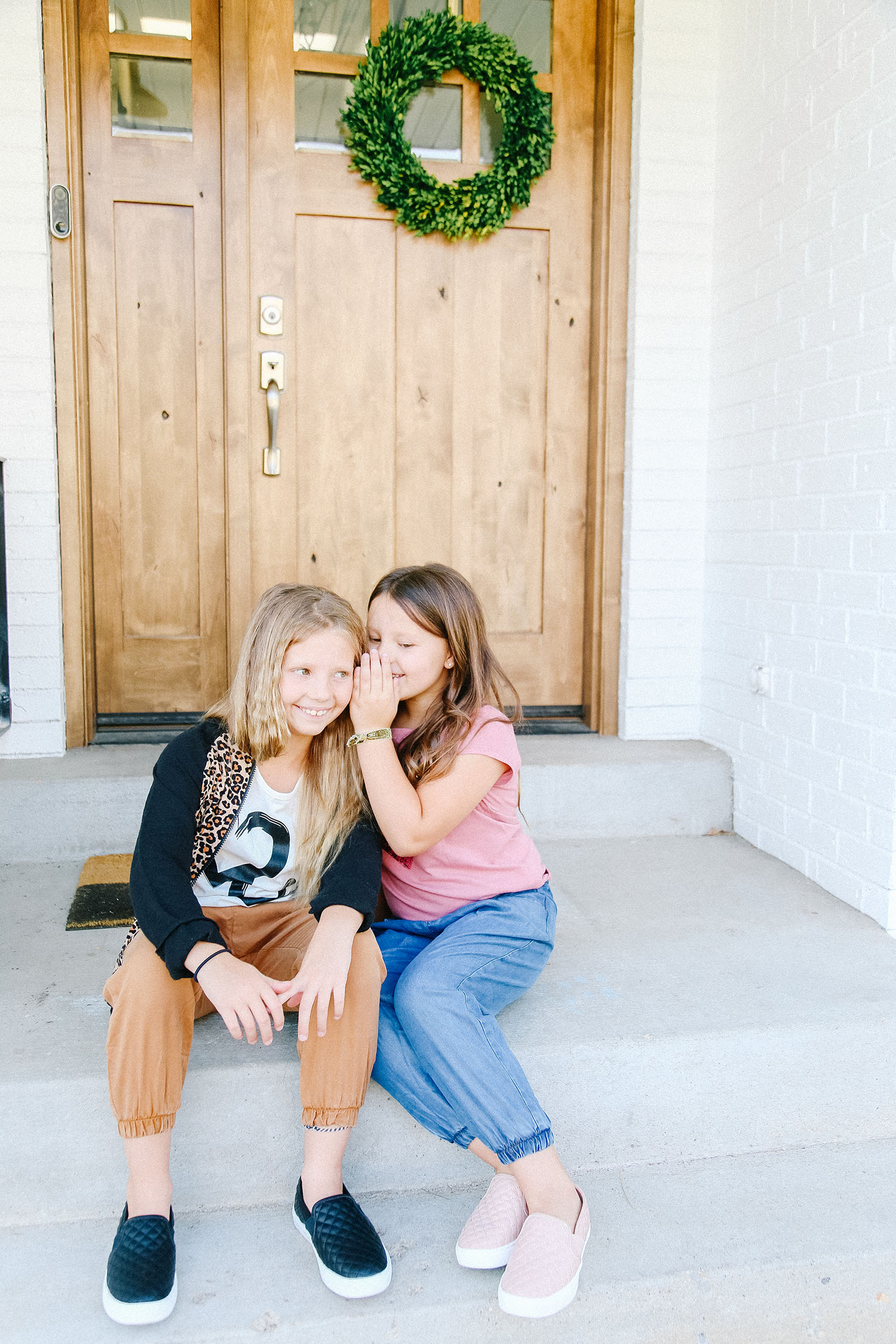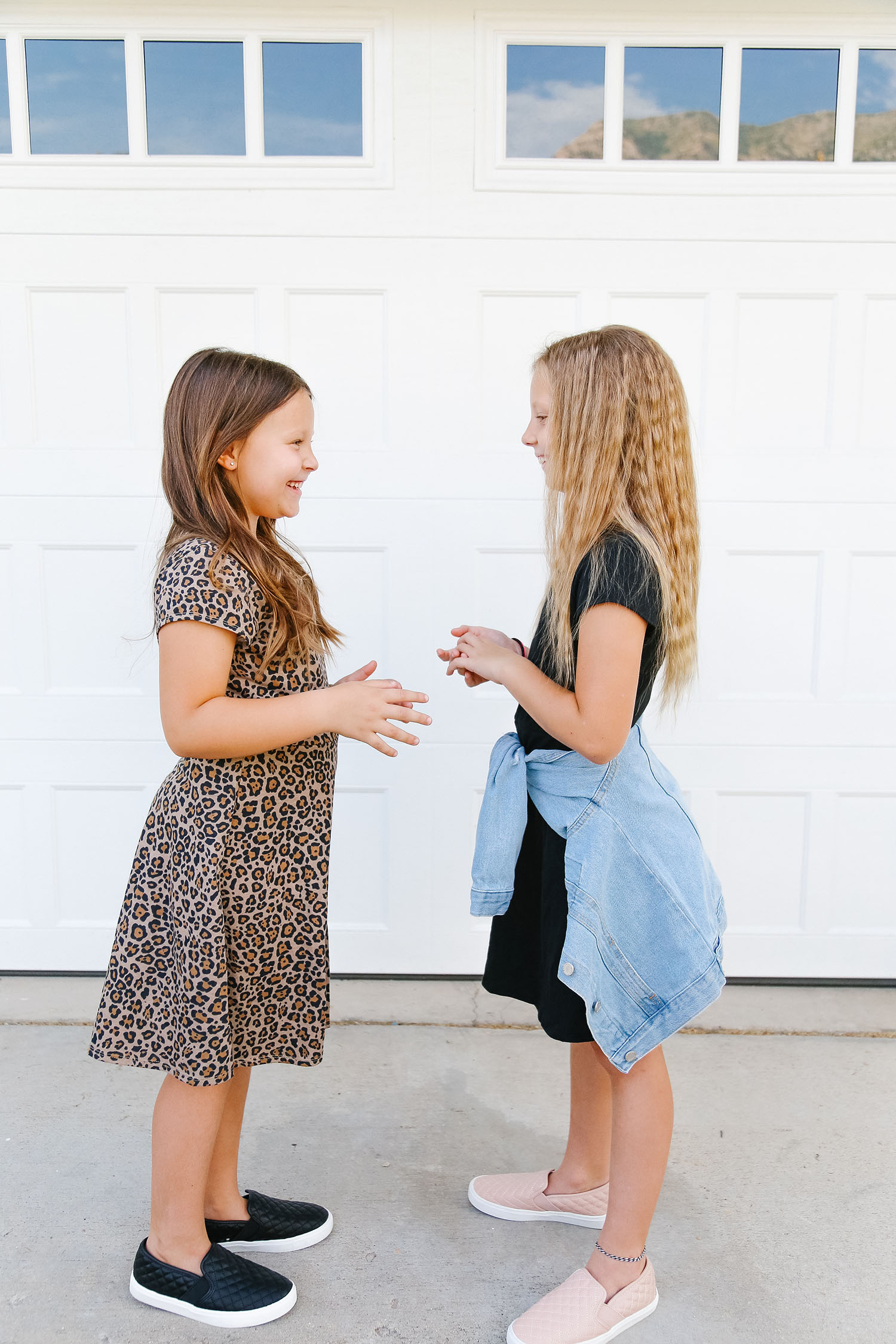 These dresses are so comfy, the girls are obsessed with them!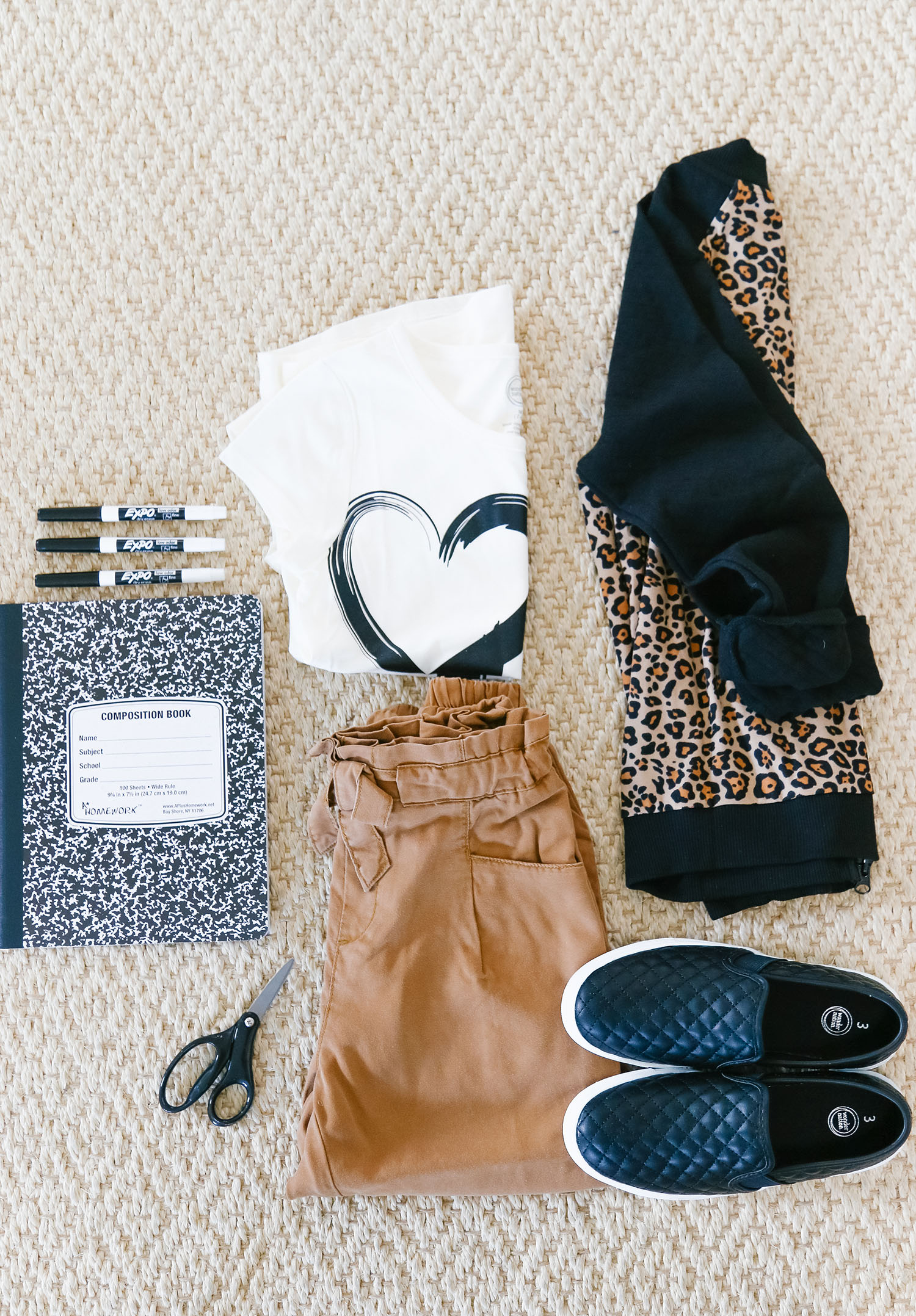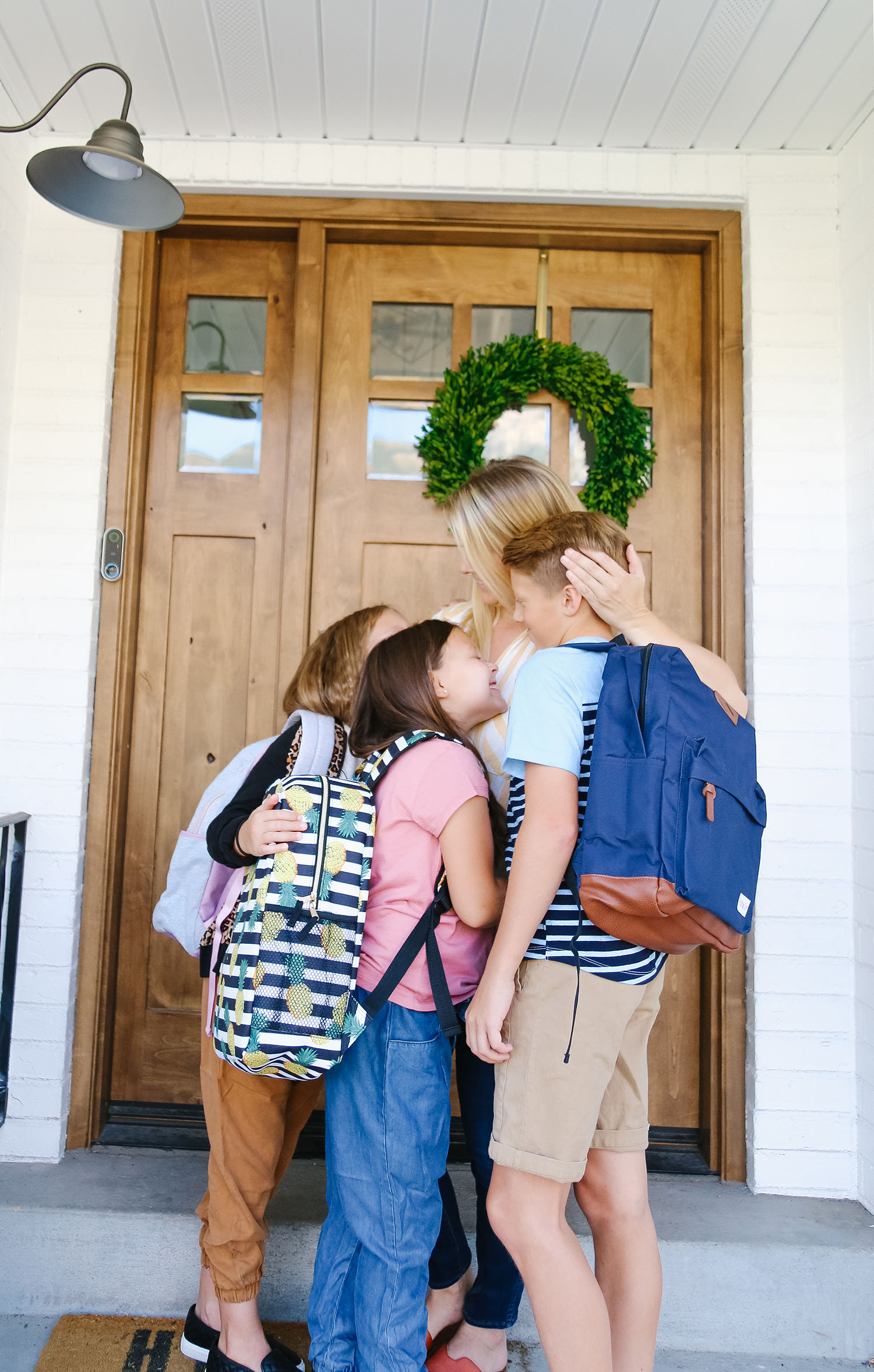 Walmart Back to School Outfits: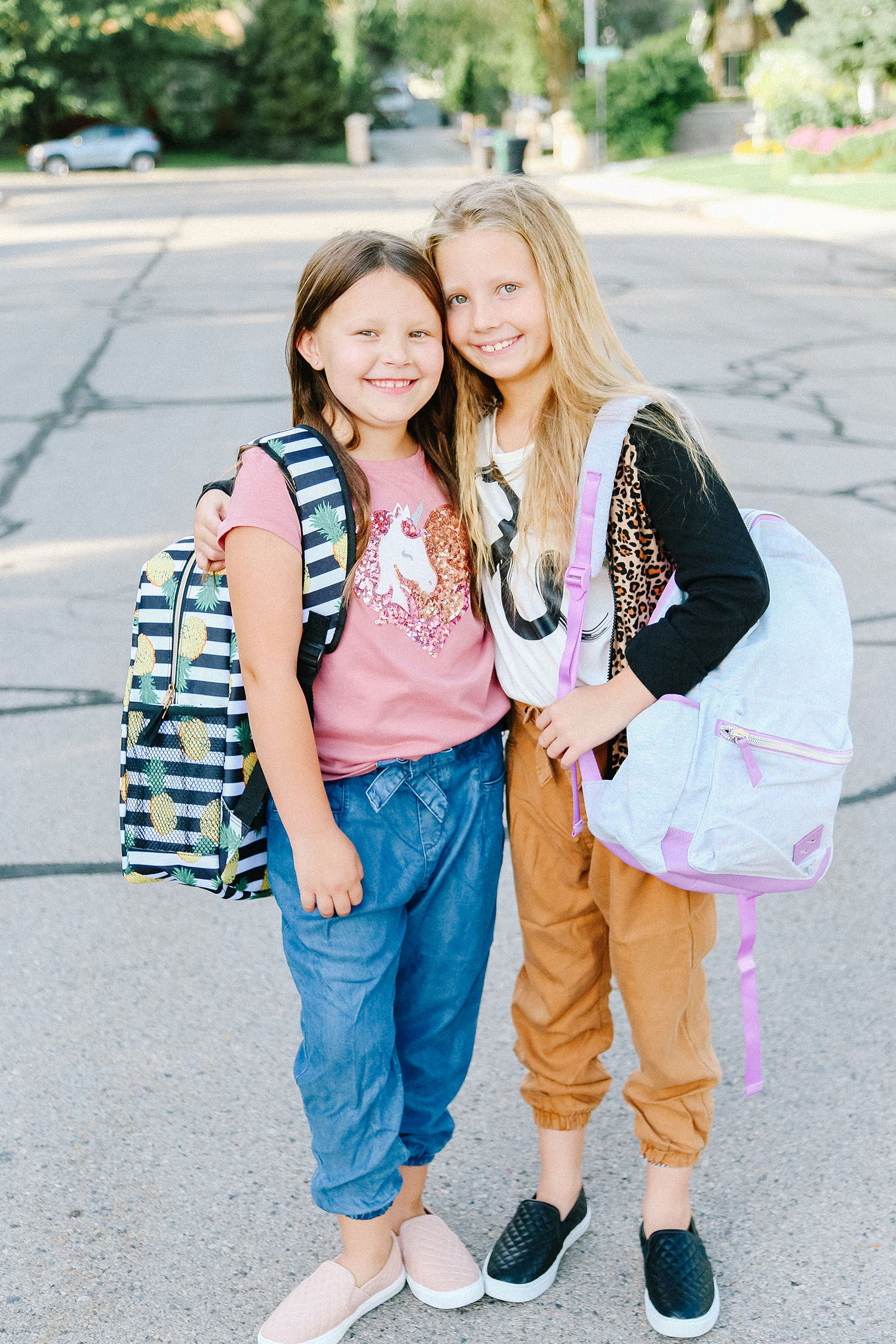 I am so glad Walmart saved the day this time around. I feel like they save the day most days! I can't believe I found such cute pieces and staples for my kids and that they were actually prepped to go back to school.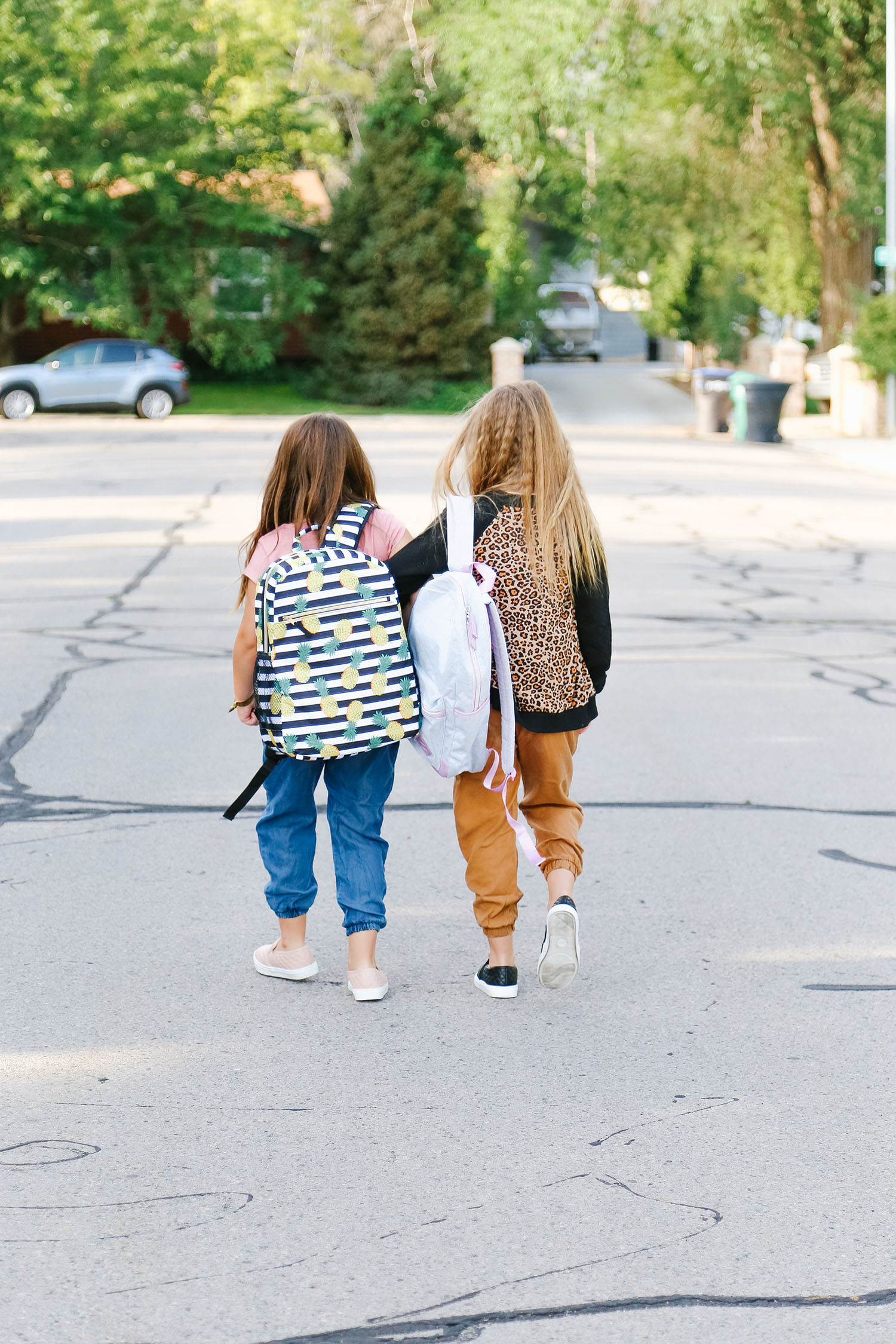 The days are a little long without them here, but I'm glad they went back to school feeling great in their new looks. I love when I can find clothes that fit our kids different styles and personalities.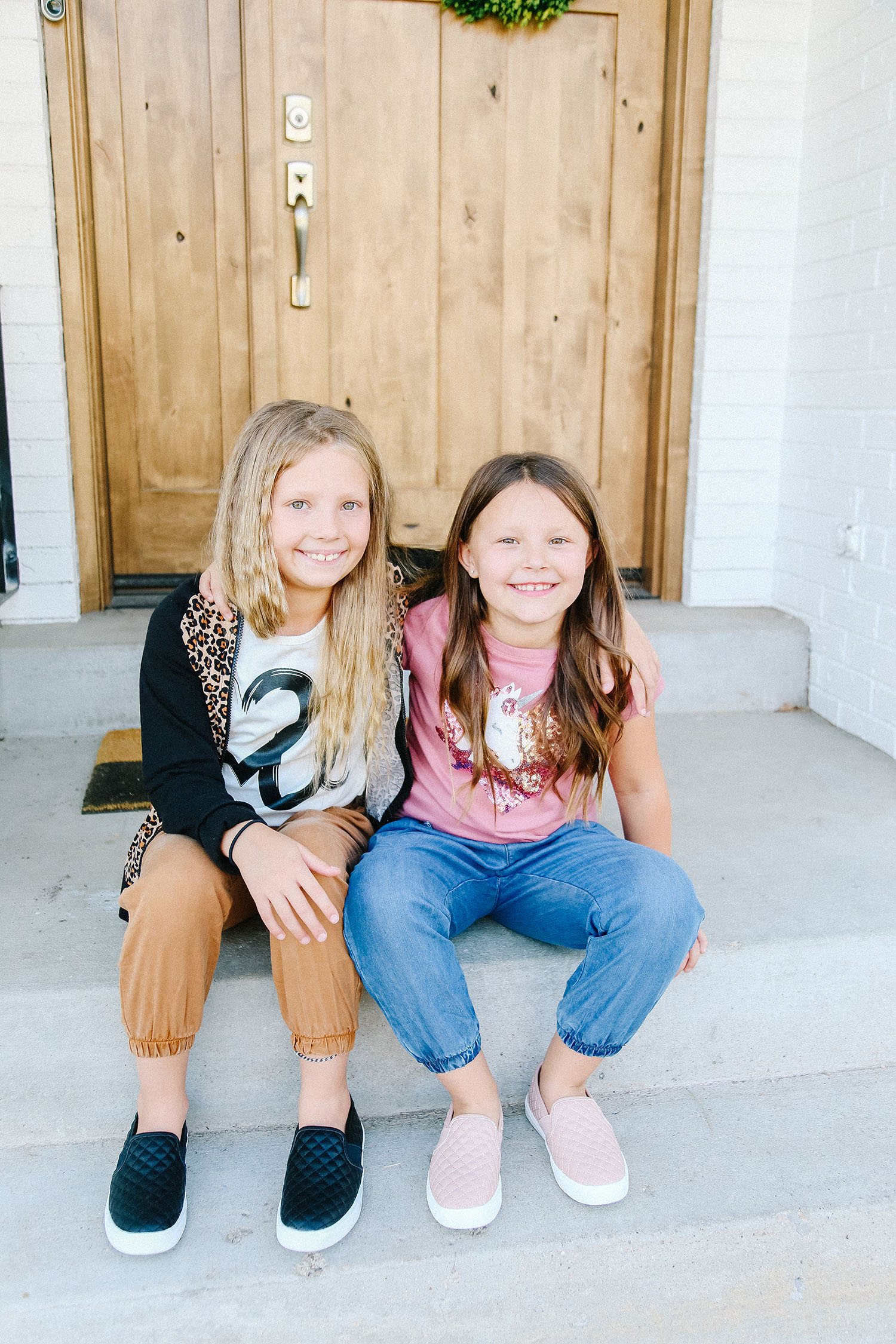 ---