The holiday season is here and faster than ever this year. I know we have black Friday this week, so the holiday shopping is sneaking up on us. I have picked some favorites that might be on your kid's wish lists this year. I have some amazing affordable picks for everything from young girls to young boys to enjoy.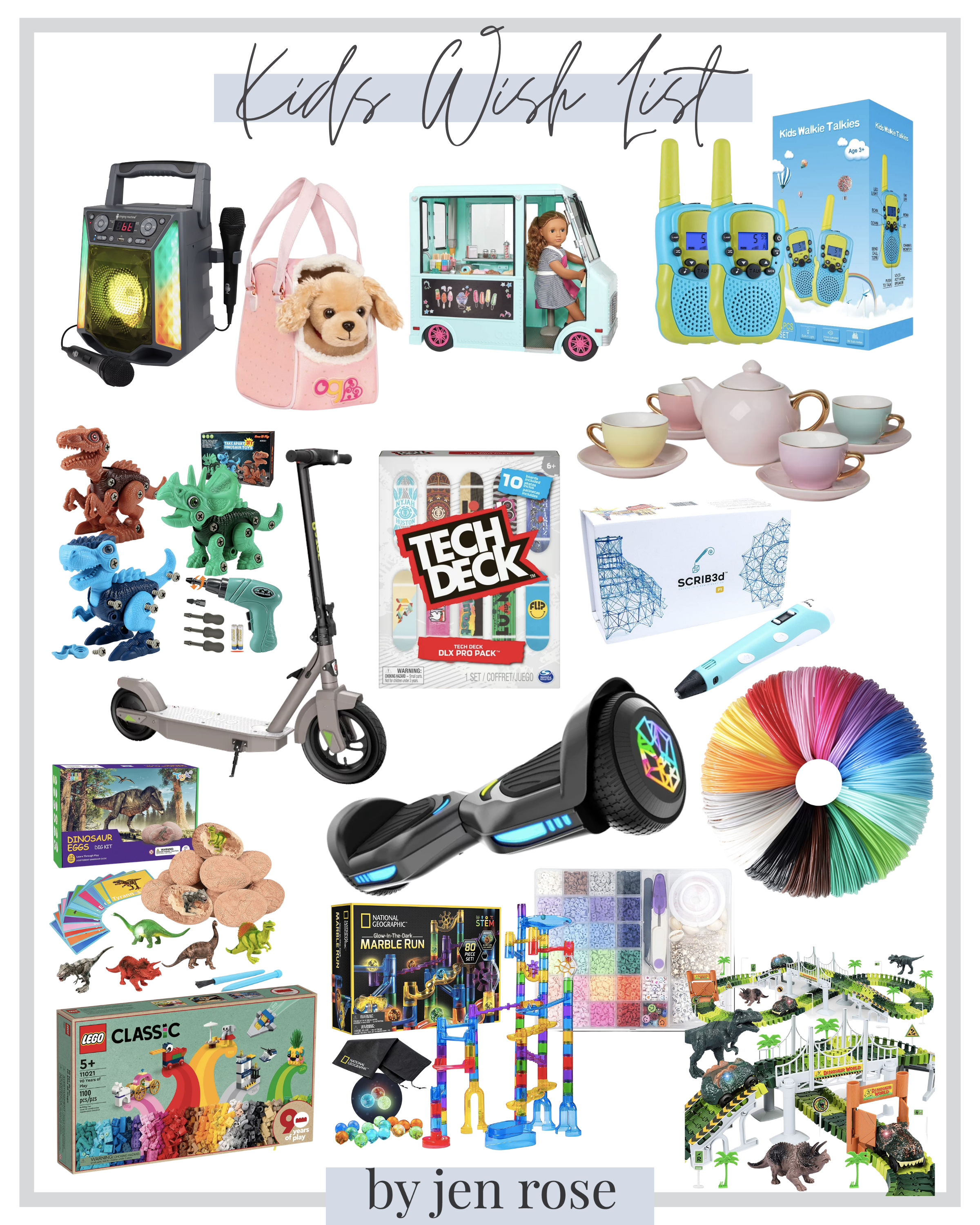 Gifts For Girls
My daughter is in her loving animal phase, as most kids go through, so I grabbed her this Hop In Dog Carrier that comes with fun accessories. Another favorite of mine is this Sweet Stop Ice Cream Truck, and my daughter loves these kinds of toys. I know the girls love to play dress up, so I suggest this Glazed Ceramic Tea Party Set. Last but not least is for the creative girls, this Clay Beads for Bracelet Making is a super activity for friends to join in and play with too.
Boys Wishlist
My boys will find just about anything to have fun with, especially if it involves adventure. I recommend picking up these Walkie-Talkies for Kids; so much for your kids and friends. The next item is this Dinosaur World Road Race which has so many fun pieces to play with. This next item is an easy stocking stuffer that my kids love; these Collectible Fingerboards are so fun and keep the kids busy. Last but not least is this Dig Up Dinosaur Fossil Eggs, which is a little messy but a lot of fun.
Wishlist For All Kids
These finds are for everyone in your household to enjoy, and even the parents can have a little joy too. First off is this Electric Scooter that goes up to 15mph. Next, this 3D Printing Pen is one of my favorite toys, and you can create so many fun projects with this. I also grabbed this Filament Refill with the pen that comes with more colors to mess around with. Lastly, this Stand Alone Karaoke Machine is perfect for family game nights or sleepovers for your kiddos.
I know the holiday season can be crazy, but shopping for your kids can be so much fun. I know the toys from when we were kids have evolved, but I can get down with an electric scooter. Tell me in the comments what your favorite childhood toy is! If you love any of these options, you can shop them here:

---