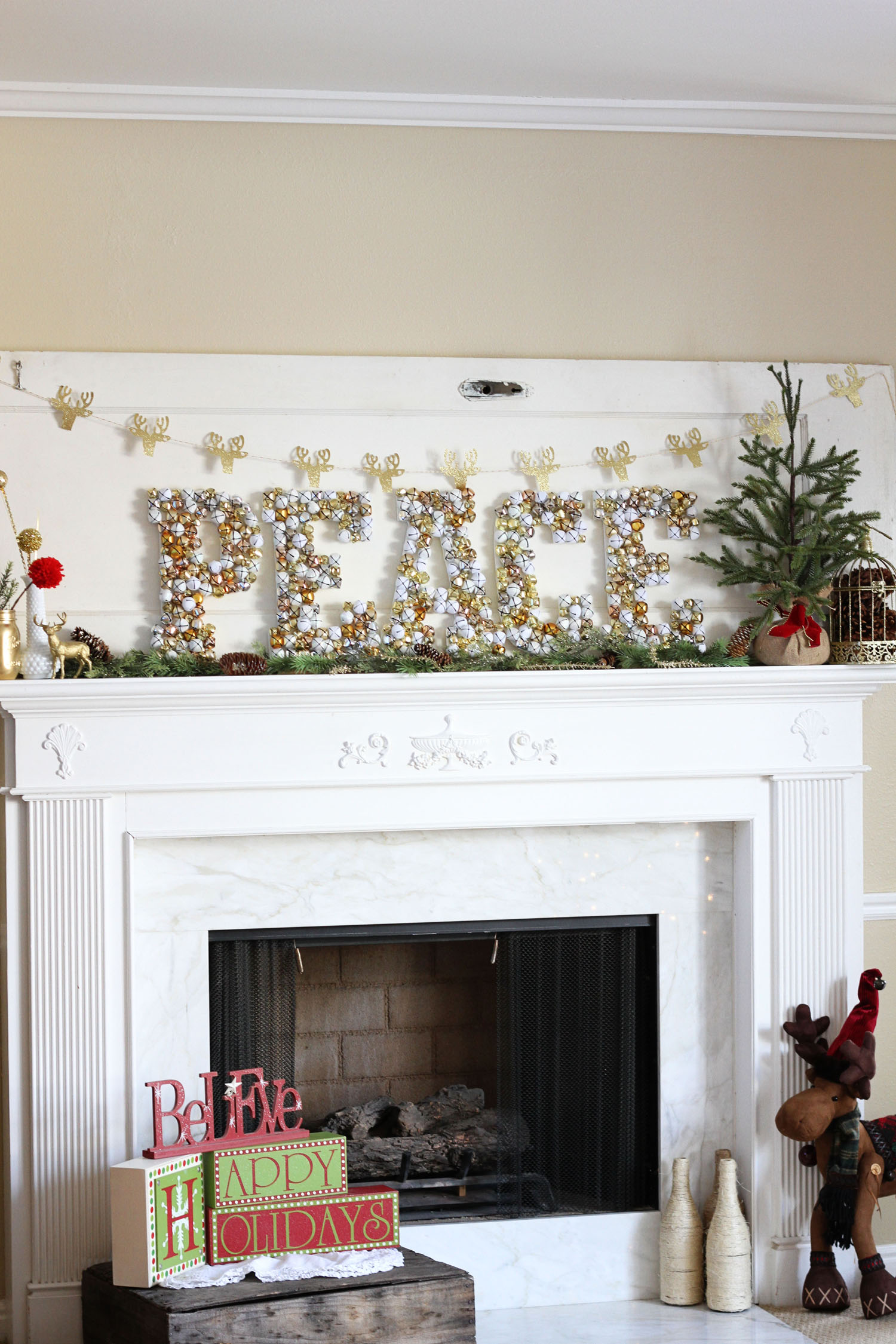 I saw these darling Jingle Bell Ornaments from Ballard Designs & fell in love! They were small ornaments with tiny bells with the words Joy, Peace, or Noel. I just wanted them larger and to go on my mantle for a centerpiece so I decided to make my own Christmas Peace sign.
I had quite a hard time deciding on which word to use.
Joy is shorter, I love it, and in the end it would be cheaper, but I went with peace.
I feel like peace is a perfect word for our family right now.
We moved a couple months ago and are settling in. While life is definitely not rainbows and butterflies, I feel such a peace about being in a new place with my husband 5 minutes from home and not stuck in traffic every day.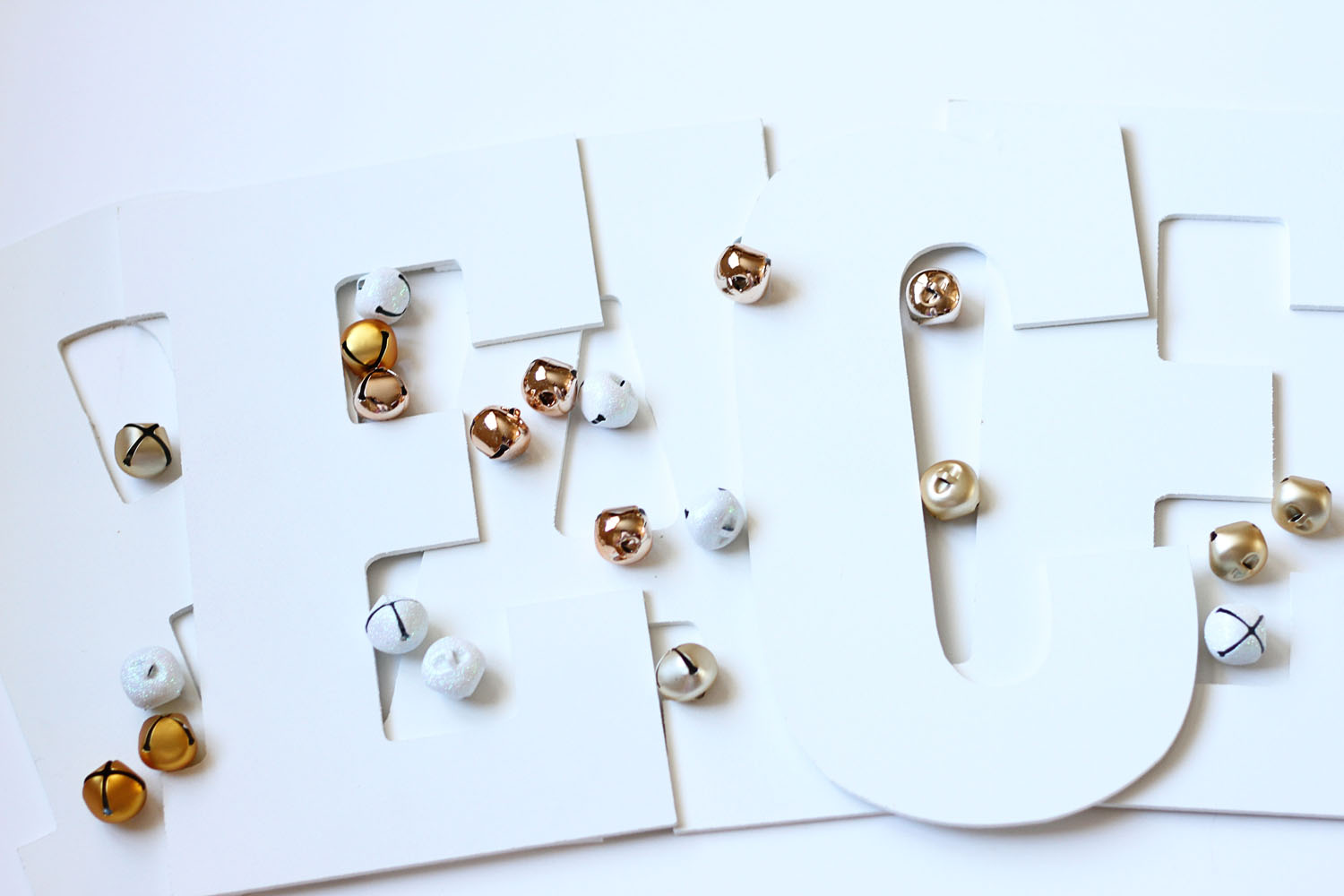 How to Make your Own Christmas Peace Sign
For my Christmas Peace sign, I grabbed letters from Michael's and a ridiculous amount of bells.
This was about the point I realized I was still going to need more bells. 🙂
I did grab more bells than this, but barely enough. Use a 40% off coupon at Michaels or Hobby Lobby.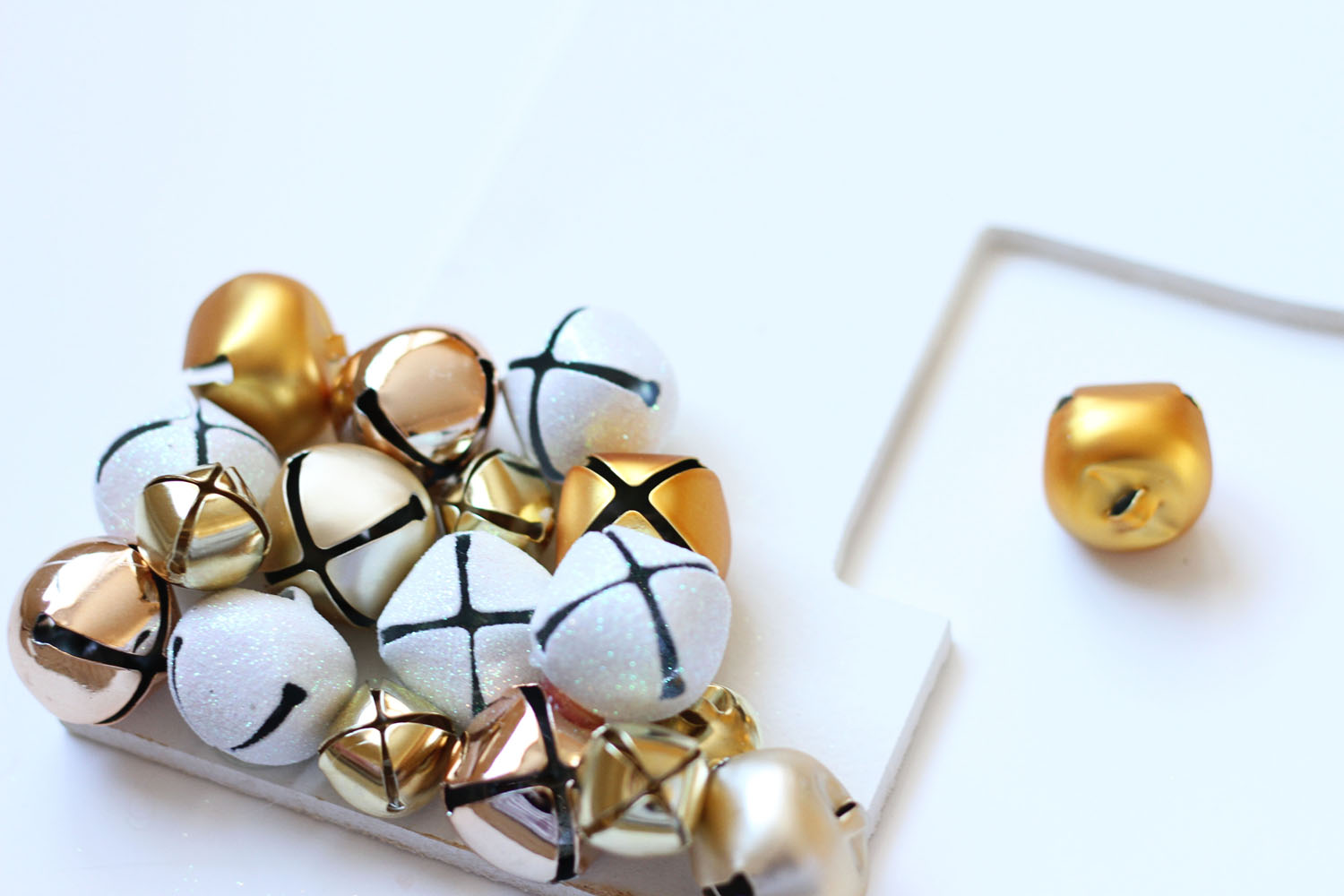 This Christmas peace sign is so simple, just hot glue and you're good.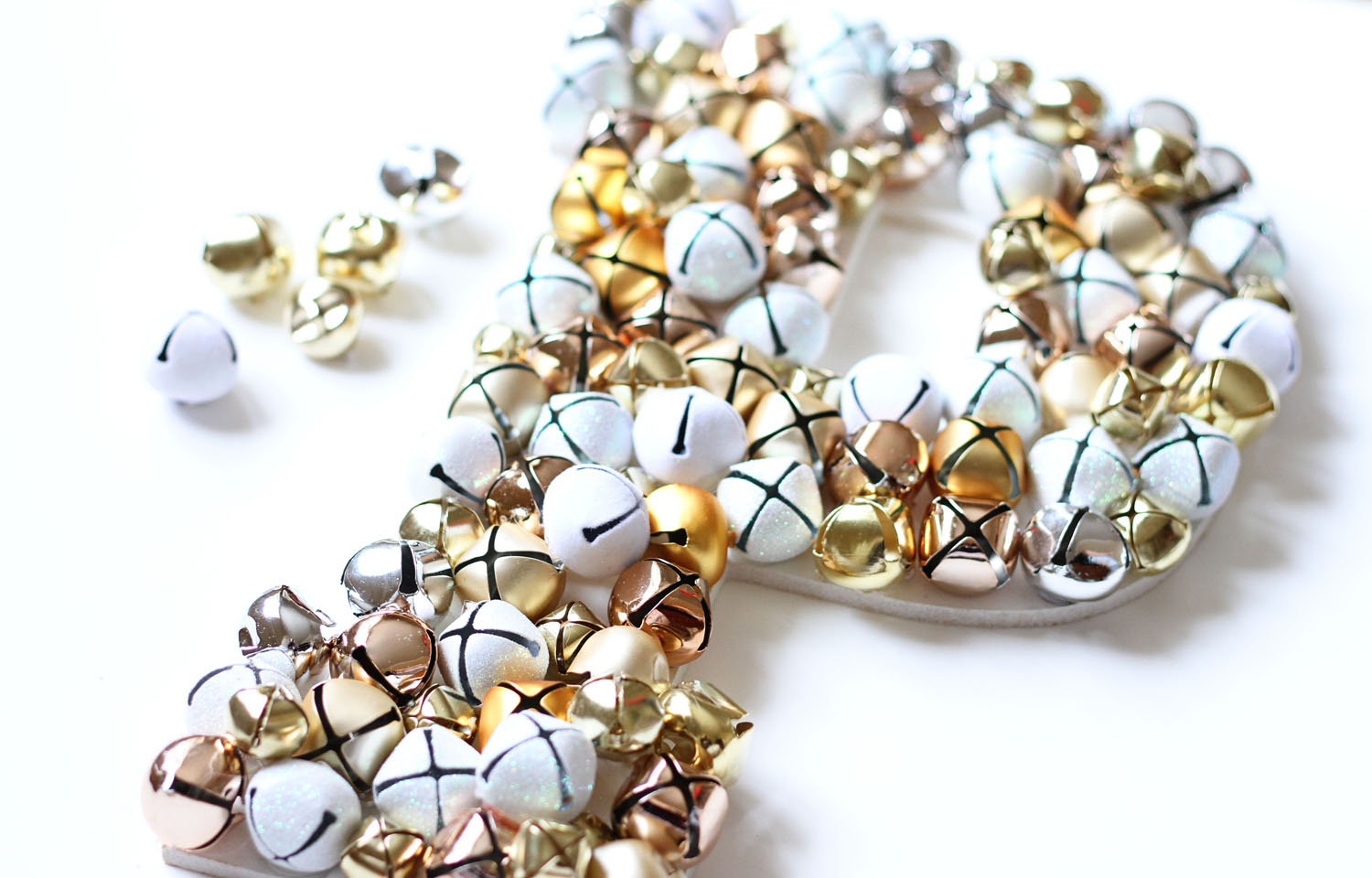 The deer garland is from Ruffled Paper, love them!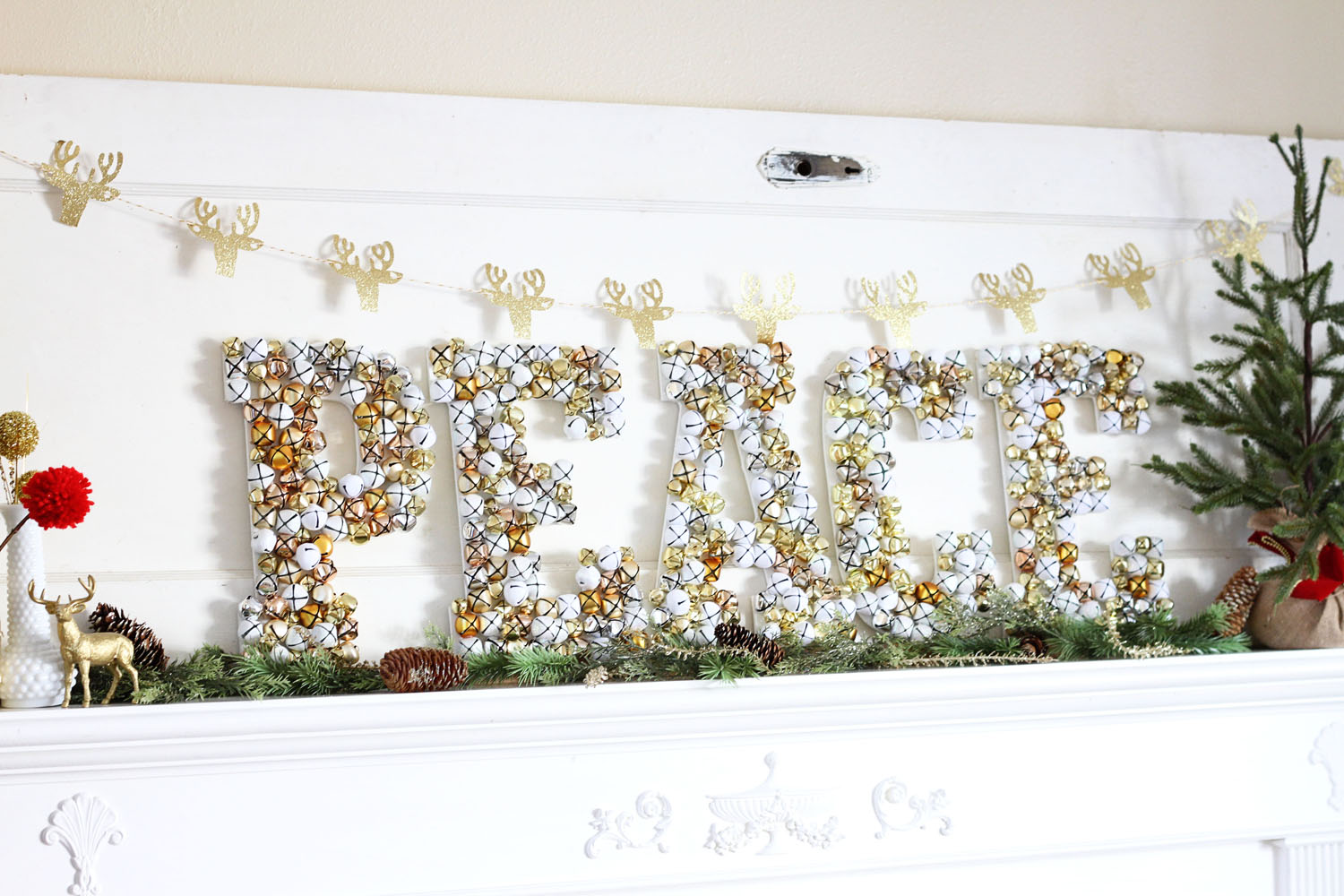 The signs below are from a shop called Krumpets that has darling decor and great sales.
Gold Mason Jar is from Beach Blues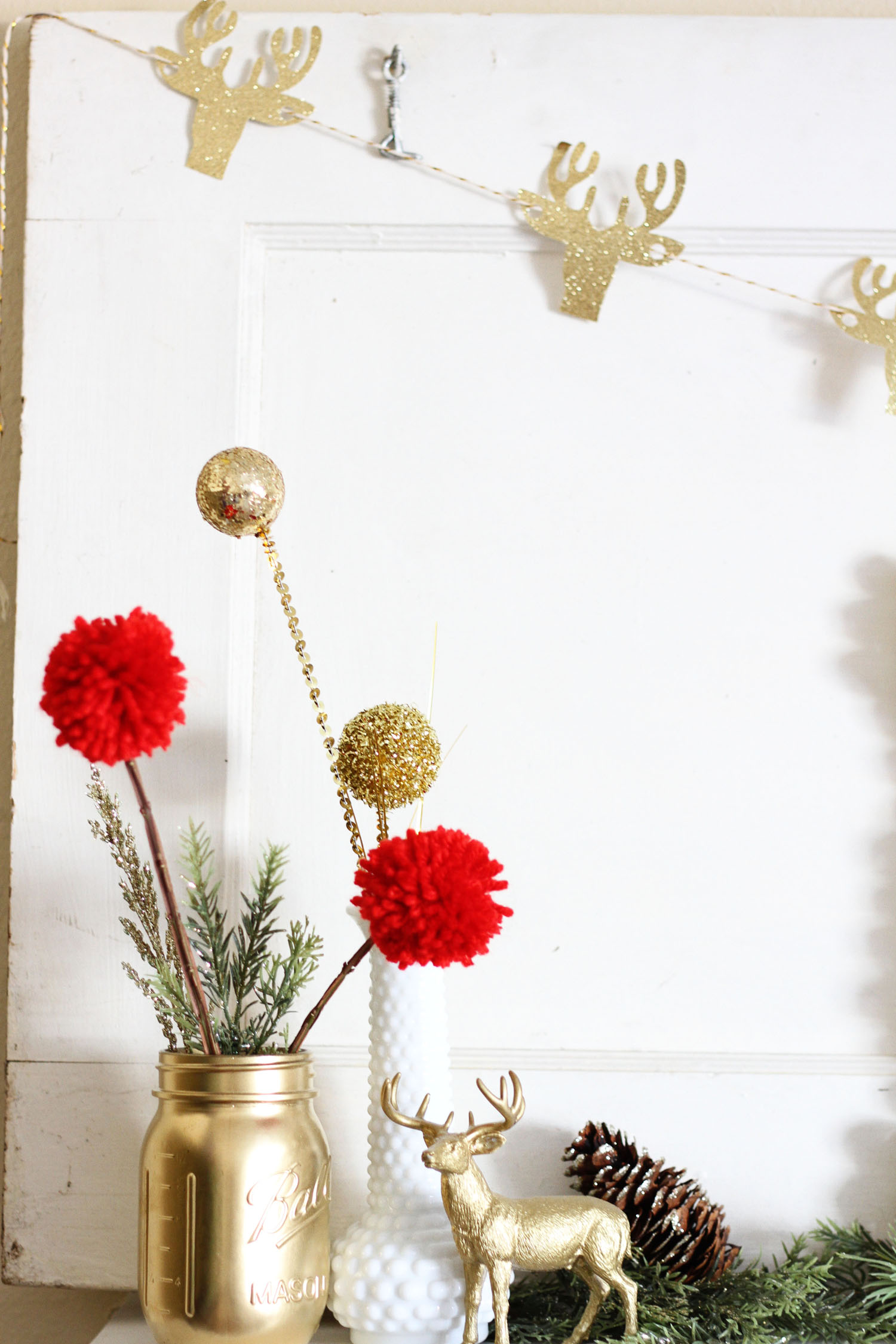 These are my new addition this year and they might be my favorite ever! Misfit Menagerie was at Queen Bee Market and was so sweet to add a couple gold bows for my girls while my boy gets Rudolph! 3 Reindeers for my deer babes!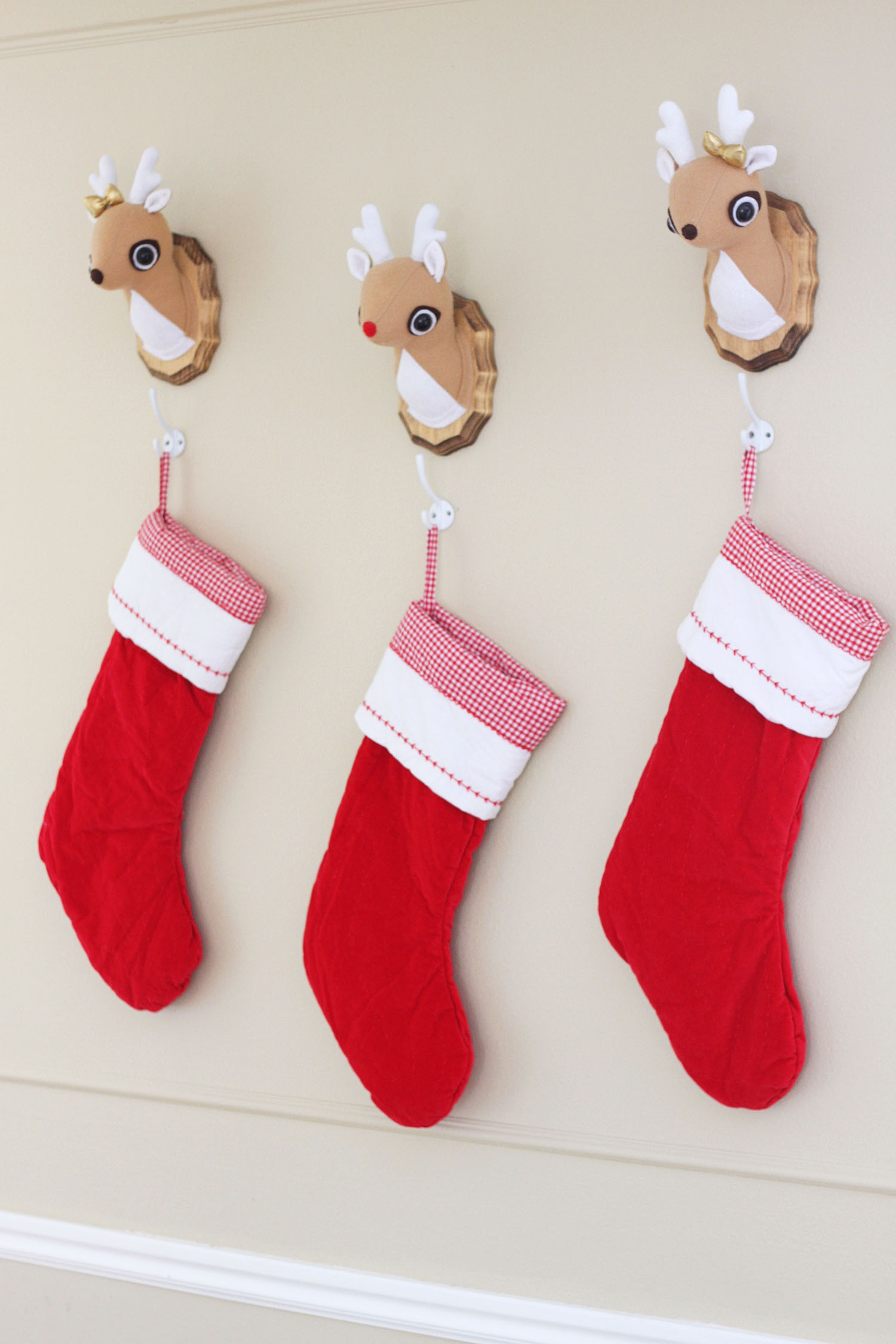 Elfie is hiding as high as he can since we have a couple curious little girls that kept forgetting about the part where you aren't supposed to touch him.
Which in return caused big brother to panic about his magic & reporting to Santa.
He now has been taking turns on each deer every night.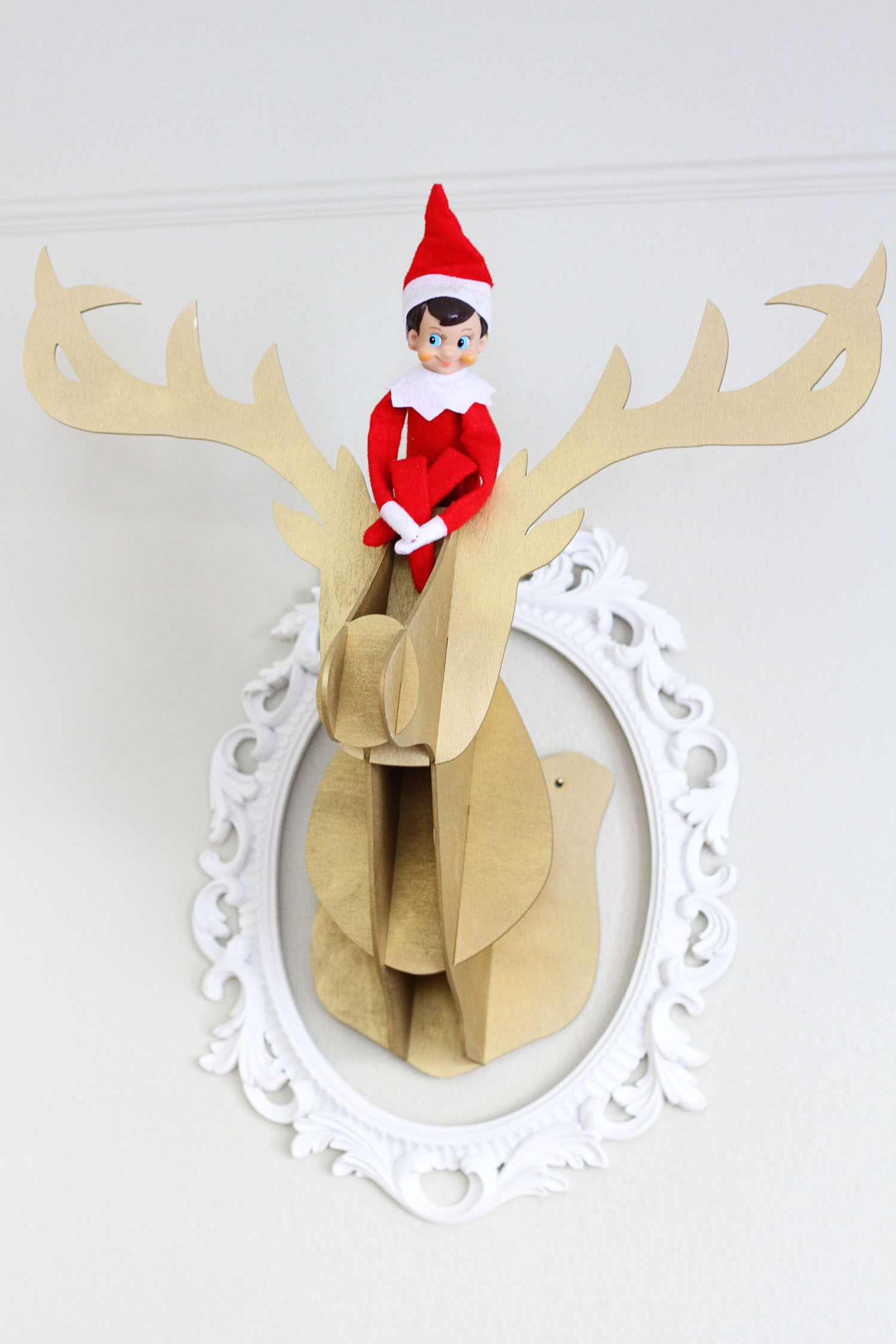 This one is from Salty Bison and I adore the ladies behind the shop. So creative, incredibly sweet and they make the most awesome signs!
Plates & blocks are also from Krumpets
Cookie Jar-Anthropologie
Other pieces-mix of Joann's, Michael's, & Hobby Lobby

{This post is from December 2013 and was written for Delightful Deets.}
---