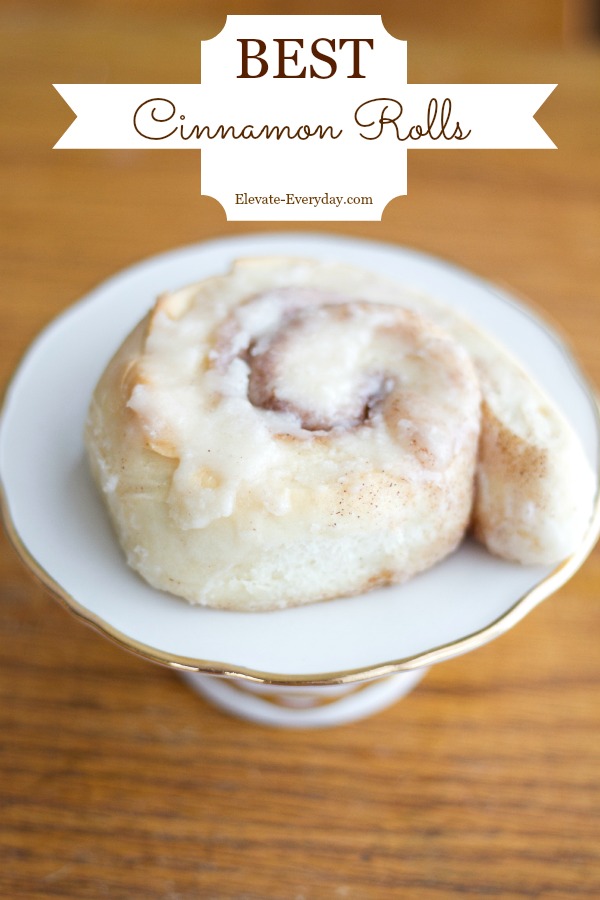 I love the Saturday mornings that we can wake up, have a lazy start, and make homemade Cinnamon Rolls.
Especially when I use this recipe and my kids can 100% help out in the kitchen.
They love it and I love it.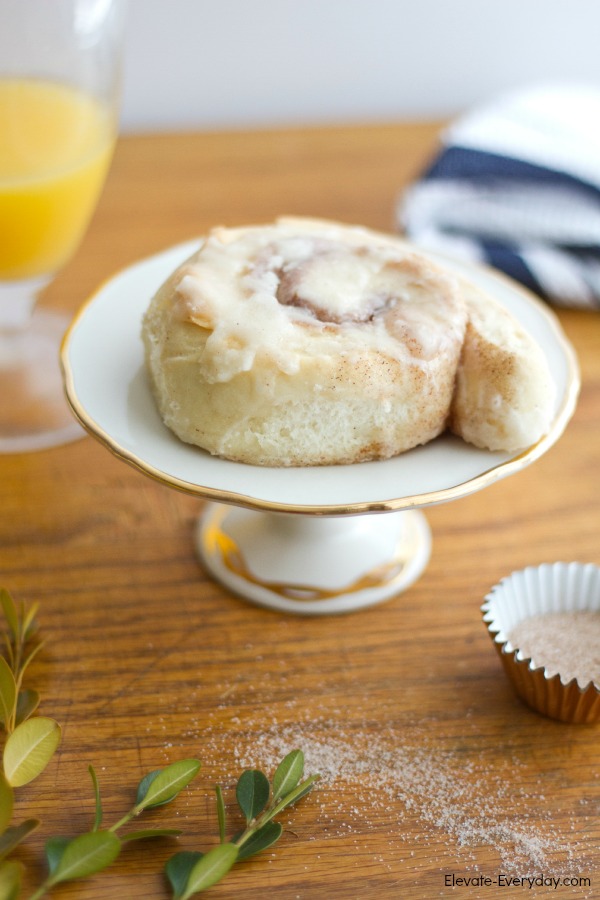 This recipe is similar to Cinnabon's Cinnamon Rolls & who doesn't love Cinnabon?!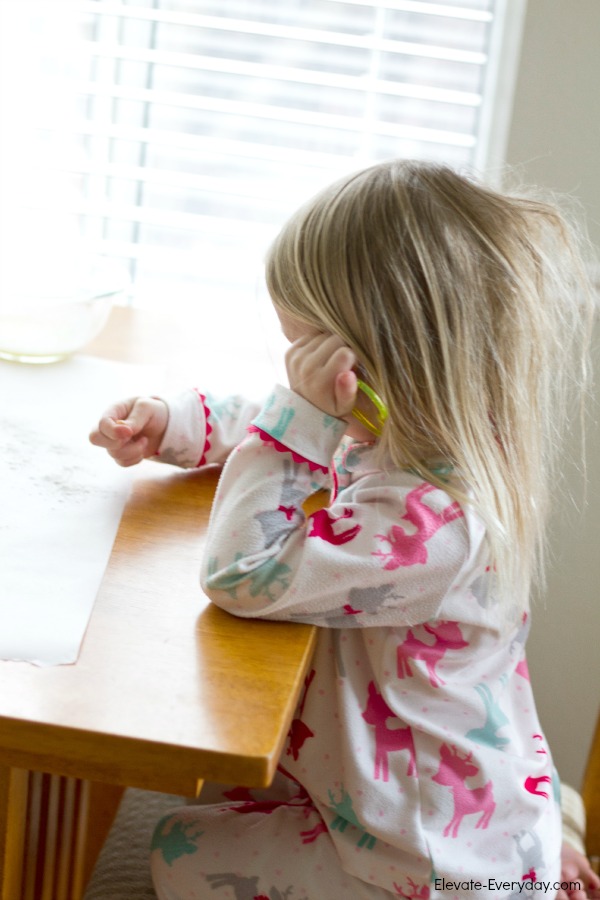 I couldn't resist posting this perfect bedhead. She seriously wakes up with the craziest hair every single morning. She must be getting some good sleep!
Waking up for kindergarten is going to be a rude awakening.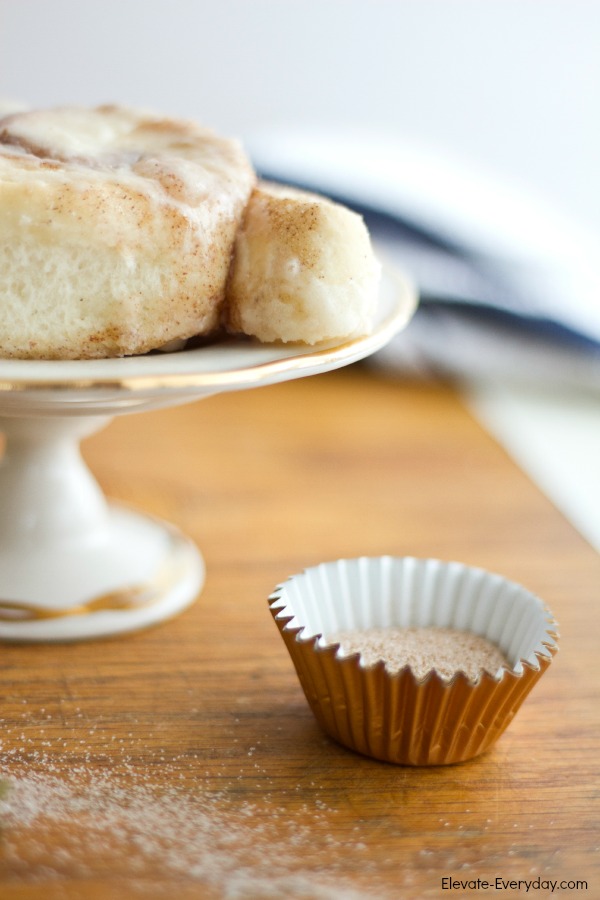 Sorry, back to the recipe. You can let these rise also overnight in the fridge for the 2nd rising time.
I experimented and they turned out just as good.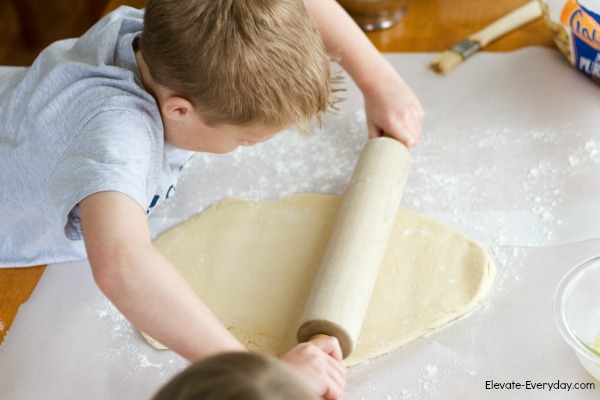 Cinnamon rolls are a weakness of mine, honestly any treats are. I love letting them help and roll the dough out. It doesn't have to be a perfect rectangle. I'm not great at letting things go and having help in the kitchen, but I'm fine with having a couple of rolls on the front or back end a little bit smaller.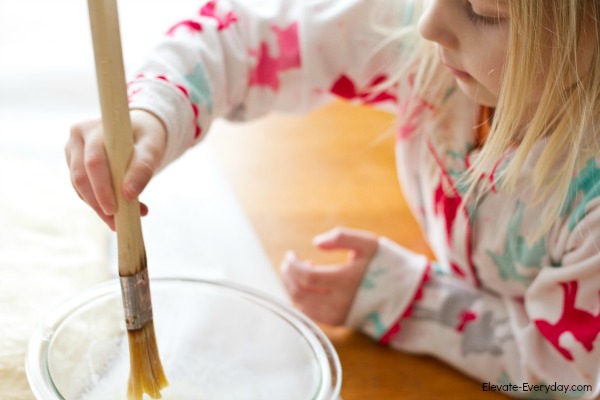 Besides rolling out the dough, they love "painting" the butter on and sprinkling the cinnamon sugar all over.

Do you cut your dough with floss? This recipe was the first time I'd heard of it and it makes total sense!
1st picture: Shimmy the floss on the bottom of the dough.
2nd picture: Pull floss up from the bottom, make sure it's evenly spaced.
3rd picture: Crisscross the left and right
4th picture: Pull sides away from each other and it cuts all the way through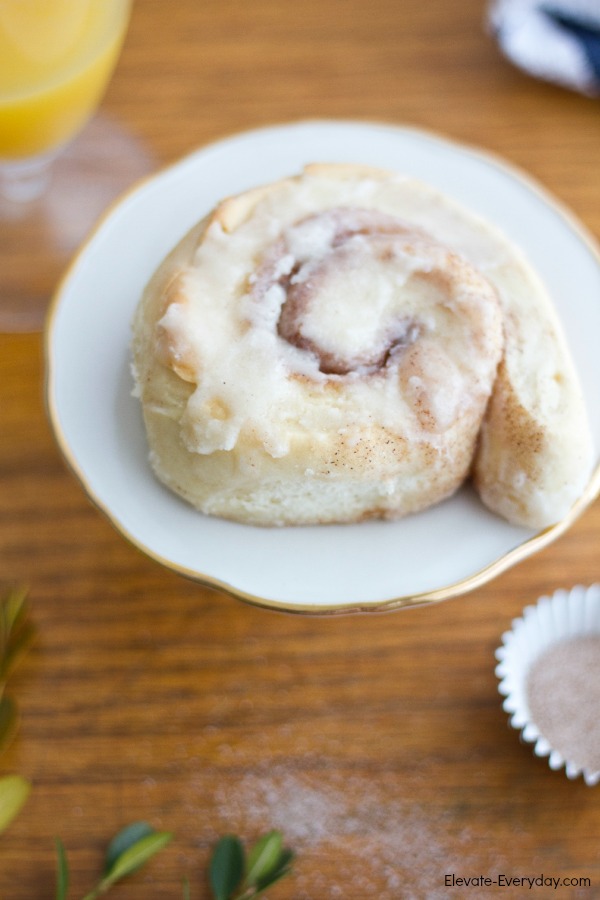 I can usually get 15 good sized rolls out of this recipe.
Delicious Copycat Cinnabon Cinnamon Rolls
Author:
Prep time: 25 mins
Cook time: 30 mins
Total time: 55 mins
Cinnamon Rolls:
2 1/2 tsp yeast
1/3 Cup butter
1/2 Cup warm water
1/2 tsp salt
1/3 C + 1/2 tsp sugar
1 egg slightly beaten
1/2 C warmed milk
3 1/2 – 4 Cups flour
Filling:
1/4 + 1/4 Cup melted butter
1 1/2 Tbsp. Cinnamon
3/4 + 1/8 C sugar
Glaze:
1/3 Cup butter, melted
1 tsp. Vanilla
2 Cups powdered sugar
4 Tbsp water, add more if needed
Combine yeast, water, and 1/2 tsp sugar. Set aside. In medium size bowl, mix milk, sugar, butter, salt and egg. Add yeast mixture. Add most of the flour and beat until smooth. Stir in enough extra flour until slightly stiff. The dough will still be sticky. Knead for 5-10 minutes. (on the counter or in mixer, I just use my Kitchen Aid) Put back in bowl if you've taken it out, put a towel over top of it. Let rise for 1 – 1 1/2 hours. Punch down and let rest for 5 minutes. Roll into about a 15-20 inch rectangle. (This is where mine looks more like an oval) Prepare filling. "Paint" 1/4 Cup melted butter onto dough. Combine cinnamon sugar and sprinkle that onto the dough. Roll up dough and cut with floss. Coat bottom of cookie sheet with the other 1/4 Cup melted butter and 1/8 C sugar. Let rolls rise again until doubled. Cook at 350 degrees for 25-30 minutes. Cool slightly and drizzle glaze over top.
Prep time to start is 25 minutes and then you will have a couple of hours in rising time.
3.2.2802
---