This shop has been compensated by Collective Bias, Inc. and its advertiser. All opinions are mine alone. #BoostWithBorax #CollectiveBias
Who has been grabbing school supplies this week? Or will be doing it in the next week or 2? We conquered what seems like a never ending supply list this weekend. We tried to go at a time when we thought most people with kids would be in bed, but it didn't work out as well as I would have hoped. If you know me well, you know I struggle with anxiety. I know myself well enough to try and avoid certain situations that heighten my anxiety level, but lets be honest, life is life and sometimes you just have to adjust and deal with it.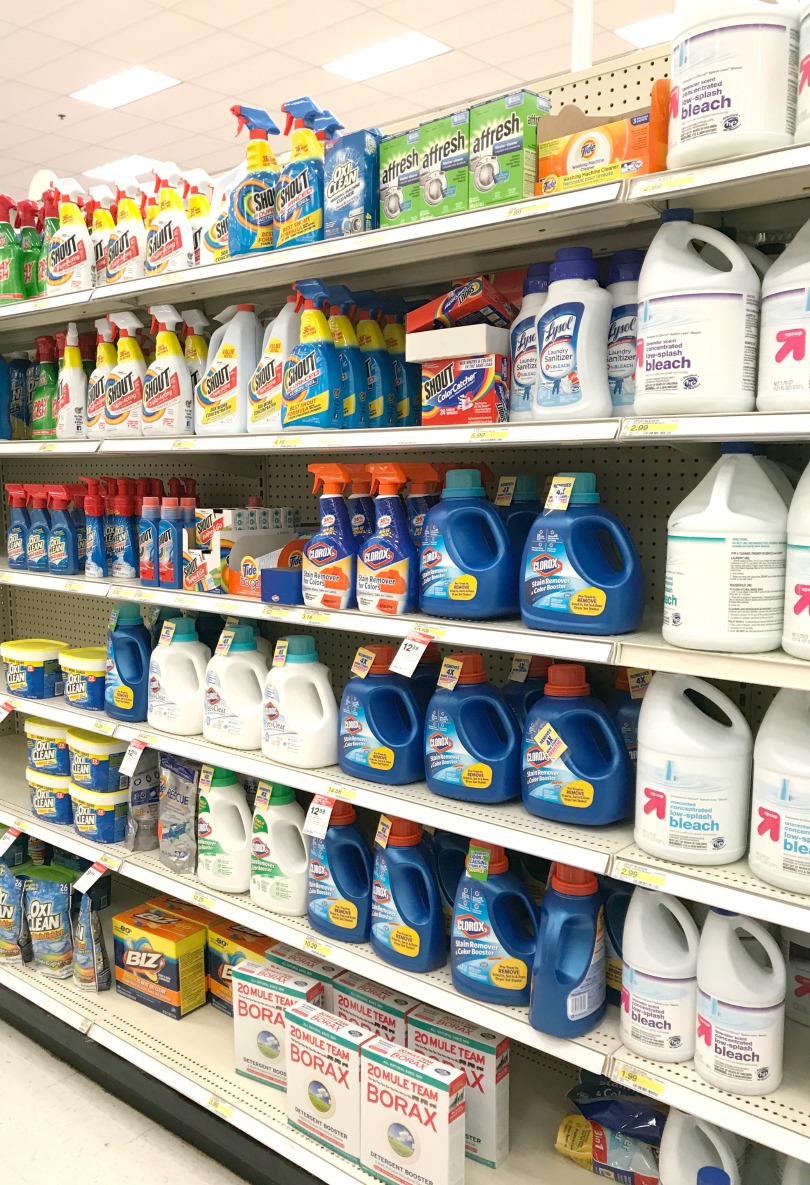 We were walking down the aisles of Target with our kids, our school list, and our grocery list.
We hit the laundry aisle with all the additives and I had the thought to grab a box of 20 Mule Team® Borax.  I've used Borax before as a laundry booster, to help clean my refrigerator, oven & microwave, & to help clean my sink.
I wanted to try mixing Borax with a lavender essential oil to help keep us calm over the next few weeks while we are getting into our fall routine.

Using Borax as an all purpose cleaner can be as simple or as hard (but really it's still simple) as you want it to be. Check out all the ways you can use Borax in addition to this make your own All Purpose Cleaner.
Simplest Cleaner:
1 Gallon Warm Water
1/2 cup Borax
20 drops Lavender Oil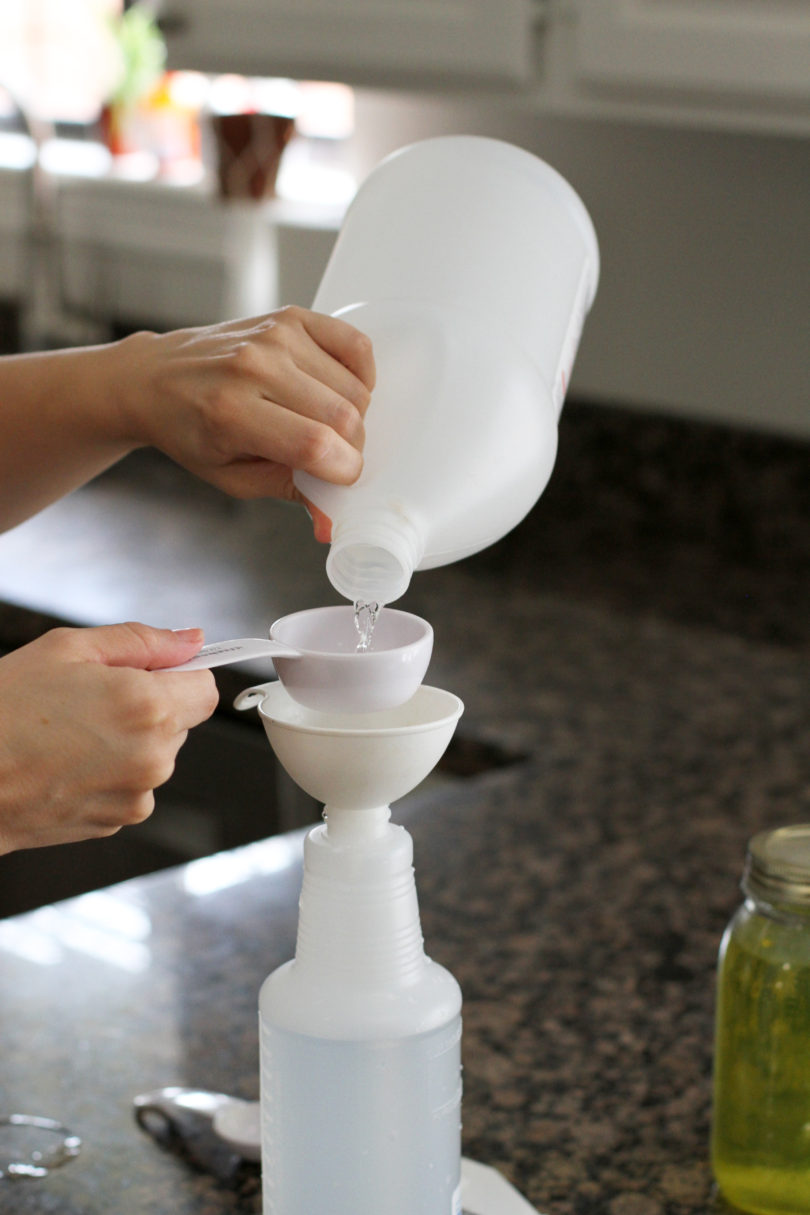 We just had a birthday party at our house for our little girl & I want to disinfect everything! I want to wipe down all the countertops & cabinets & refrigerator with the best all purpose cleaner out there… We had the entire neighborhood here, so I'm sure this resonates with some of you.
For this reason here's 1 more ingredient:
1 Gallon Warm Water
1/2 cup Borax
1/4 cup White Vinegar
20 drops Lavender Oil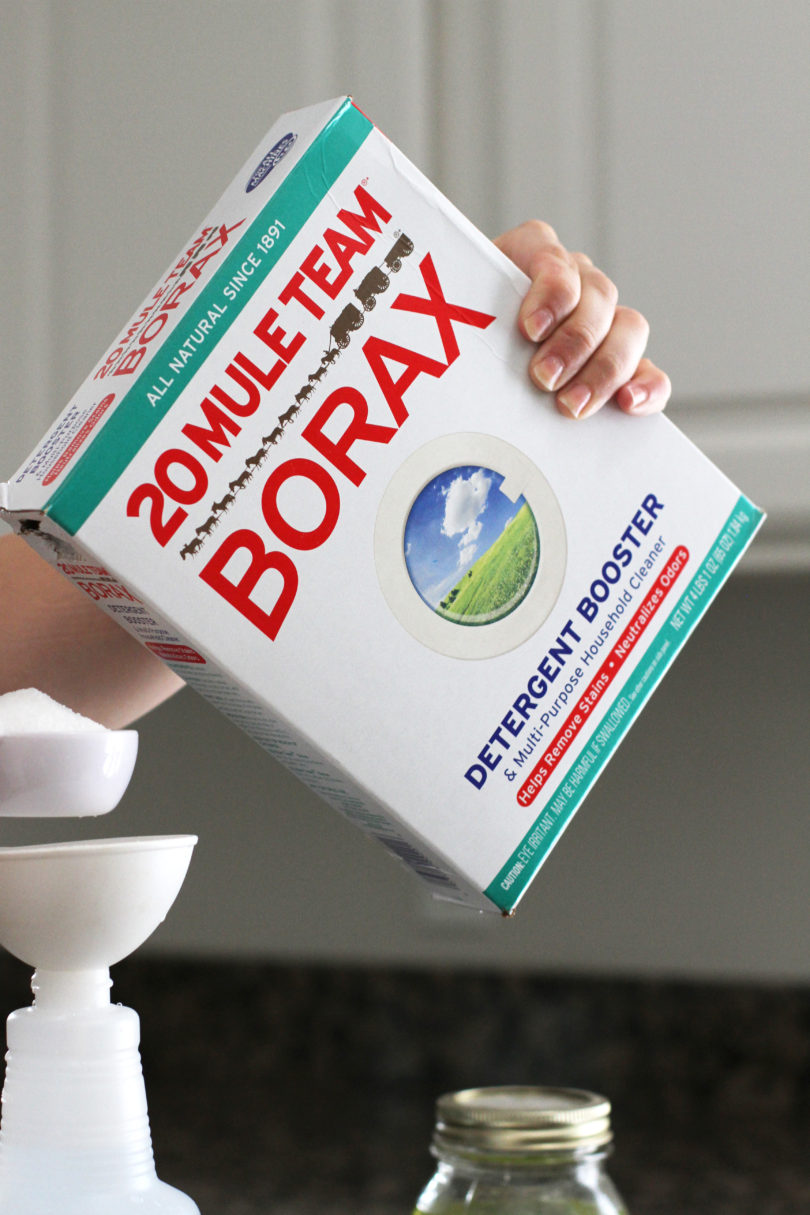 Borax can be used so many different ways in the house. It's great to have a box handy for some of these everyday uses, like a laundry detergent booster & cleaning those sports jerseys that are going to start piling up soon.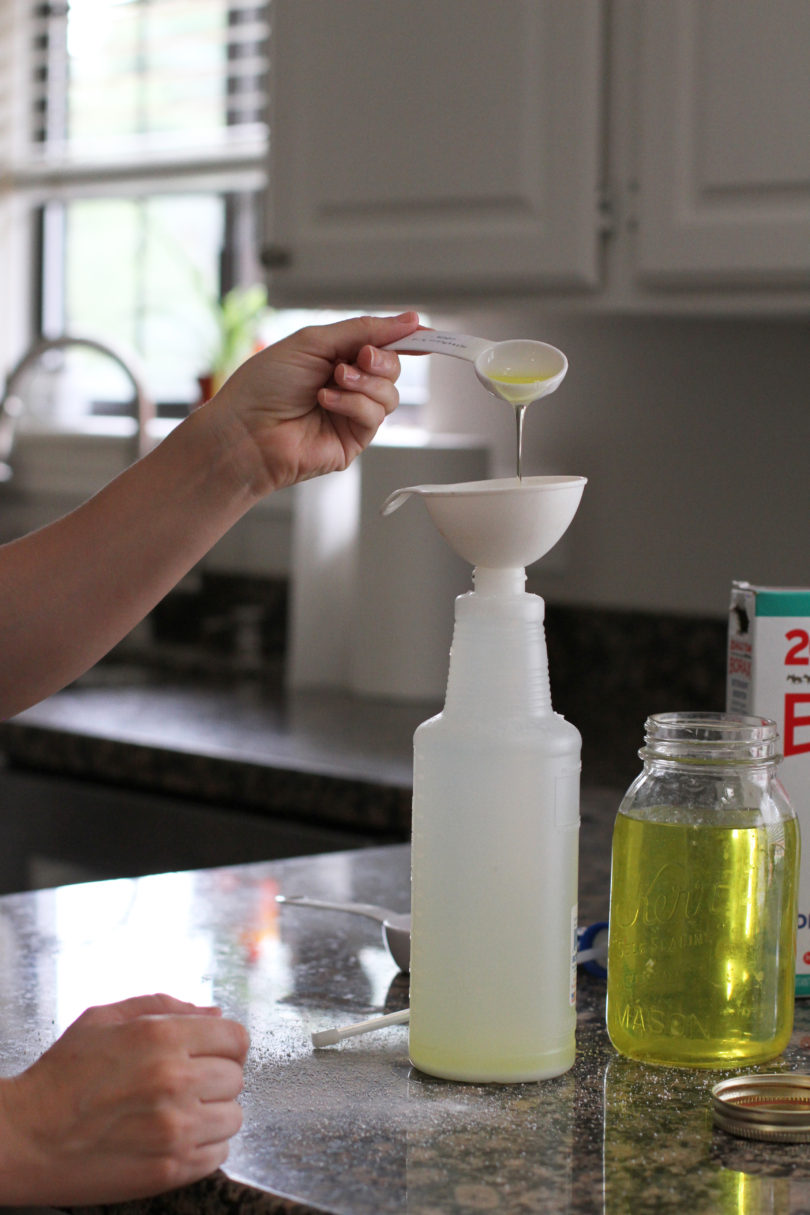 For your all purpose cleaner, add 1 more thing.
1 Gallon Warm Water
1/2 cup Borax
1/4 cup White Vinegar
2-3 TBSP Dish Soap
20 drops Lavender Oil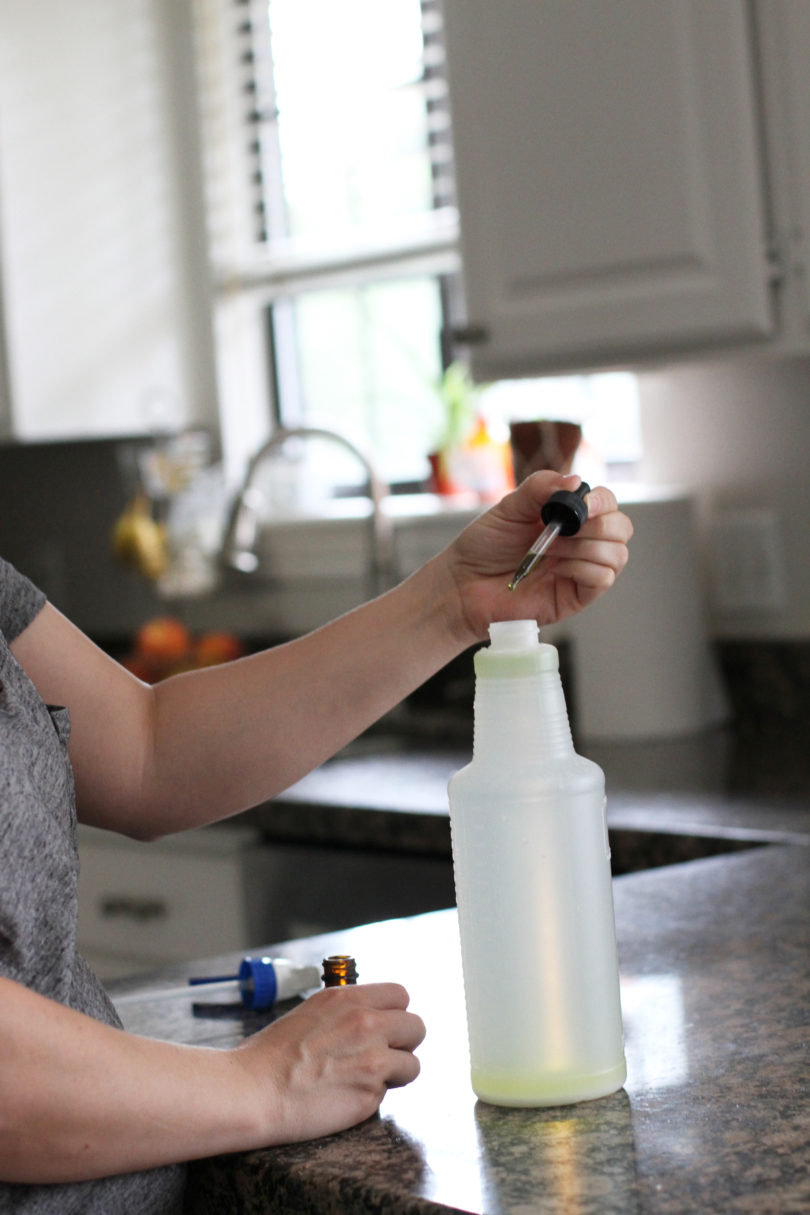 I just grabbed an essential oil from a grocery store, like Sprouts. I love using lemon or lavender fin my all purpose cleaner. Not only do they smell so good, their benefits are great.
Our kitchen area is central to where our family hangs out. Homework is done at our bar, crafts are made there, we eat snacks and chat around the kitchen. I love having my kids around while I'm cooking and cleaning so putting some drops of a calming oil in our  all purpose cleaner seemed like a great idea and I'm glad I'll have a large stock of it so I can continue using it!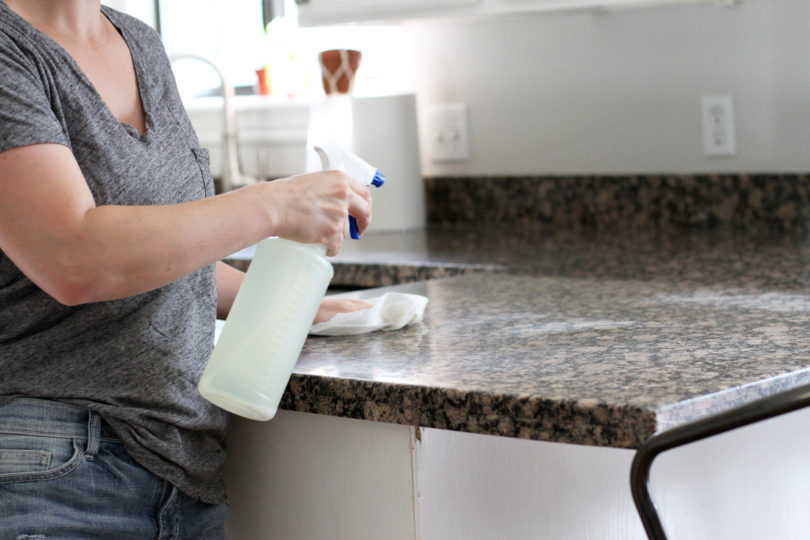 You can follow 20 Mule Team® Borax on Facebook or snag a box for yourself here.
What about you? What do you use Borax for? Do you also have a recipe for a great all purpose cleaner? Let me know in the comments below!
---