This shop has been compensated by Collective Bias, Inc. and its advertiser. All opinions are mine alone. #GladeHolidayCheer #CollectiveBias

With the holidays quickly coming up, I thought I'd show you an easy way I'm sprucing up my decor and becoming more festive. One way is by stocking up on Glade® products and I will show you where they are taking over in my home. Second, I'm super excited to have a new wooden stump table and a couple new stool options in case I run out of seating. Scroll down for the easy wooden stump table tutorial.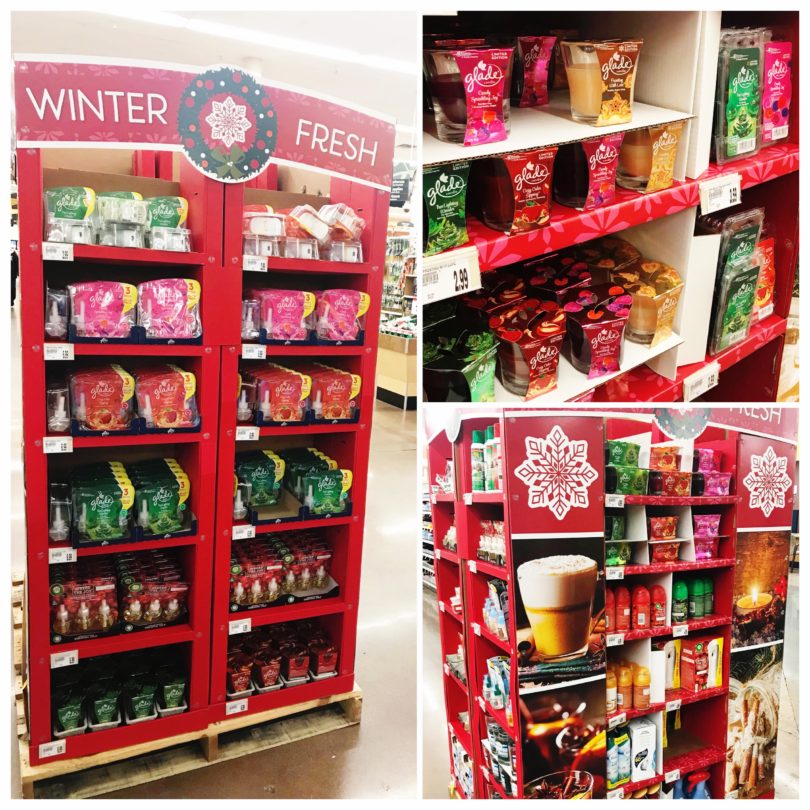 So first, be on the lookout for Glade® Holiday Limited Edition Fragrances on display at your local Kroger store now!
While I was grabbing some water bottles for a birthday party, I couldn't help but sniff every single scent available. I decided on Tree Lighting Wonder™ & Frosting With Love™scents. Think marshmallow fluff & fresh spruce combined and I'm feeling all the nostalgia of the holidays. I grabbed a couple PlugIns® air fresheners and jar candles.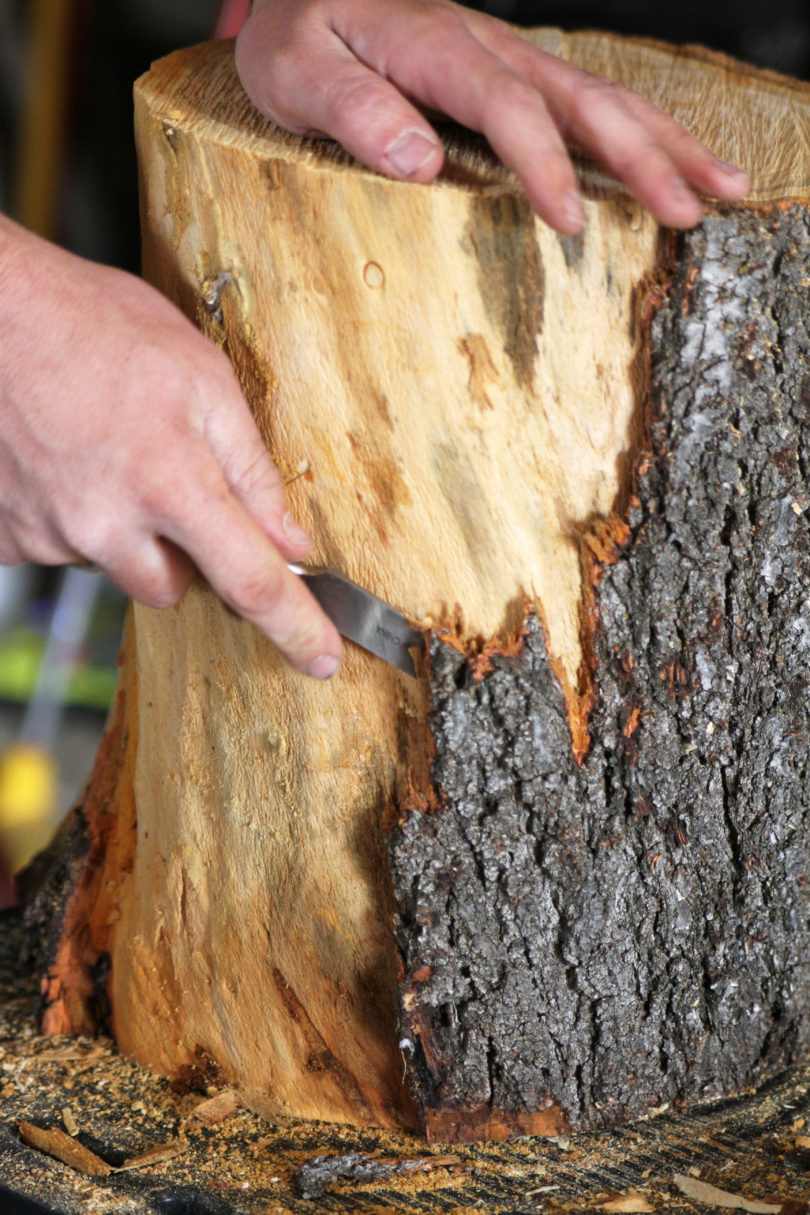 My husband & I are close friends with this couple we used to live by. The husband is our go to when we have a question about landscaping or firewood or building stuff. He helped us when we were redoing our yard and has got a definite strength when it comes to building things. I have been seeing stump tables popping up & while I love the look of a cute wooden stump table, the price tag is another story. $200 or more, no thank you. We asked our friend if he was cutting down any trees any time soon and we were in luck. He debarked it for me. It was a pretty smooth process, just peeled off.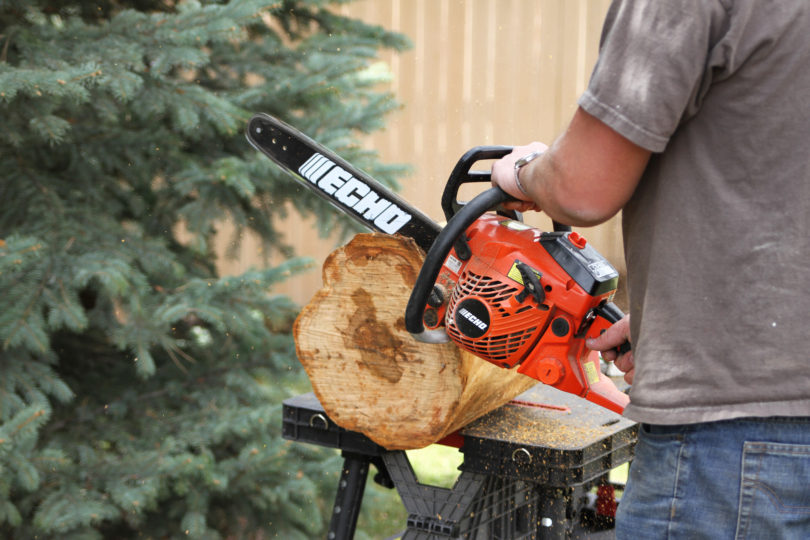 He made sure they were level.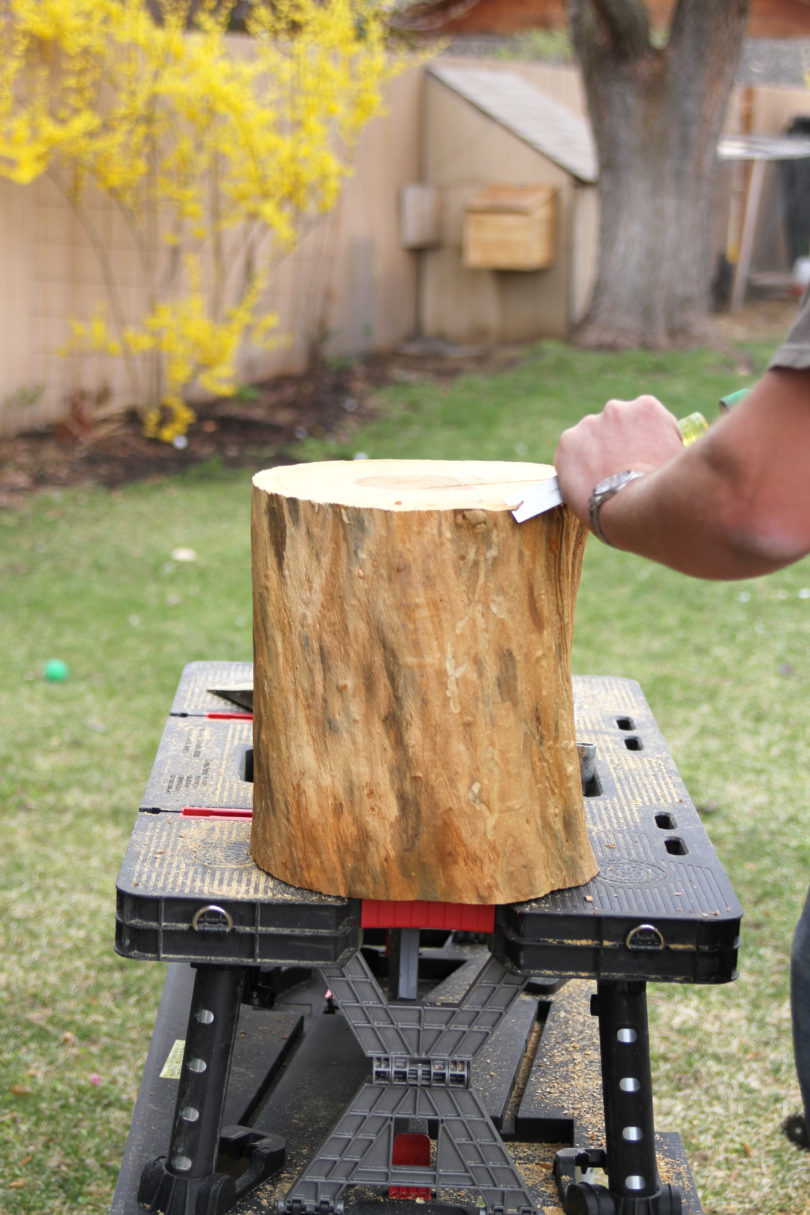 Then he cut off the sharp edges and took a sander once around the edges.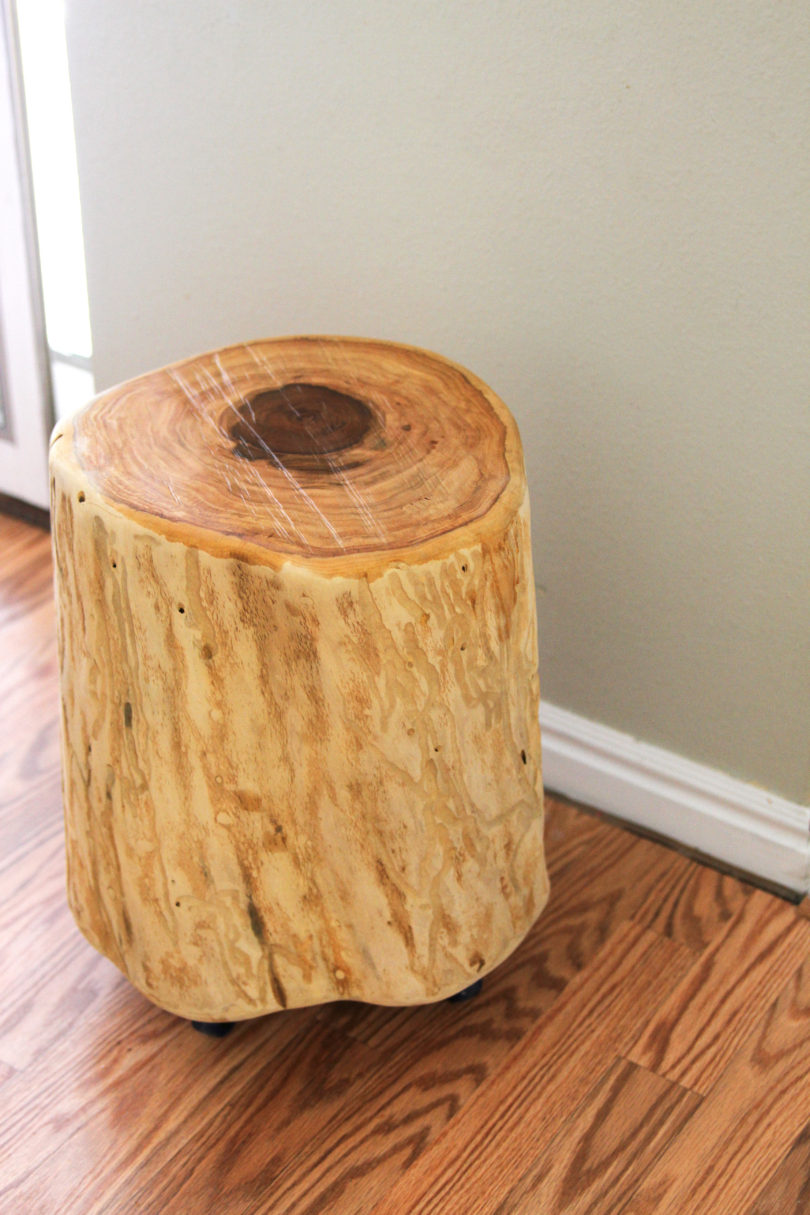 We wanted 4 different stumps and 2 of them we added caster wheels to 2 of them so we could use them at a table if we needed to. They run anywhere from $2-$5 a wheel depending on the one you want. We added 4 wheels to the bottom of our wooden stump table and painted them white! If you are wanting to do something similar yourself and don't know where to find the wood, check out your local Facebook market pages. You can just say you are ISO wood or search for people listing firewood or landscaping services.
I get so excited to have family around for the holidays. To be the central hub for our family to congregate together. My mom always excelled at being that place & I love having it at my house now, even though she still mainly does all the work! The food, the company, the decor, and the feelings couldn't have been any better. We always had fresh wreaths and treats, my mom is known for her treats so I gravitate towards those scents for my house.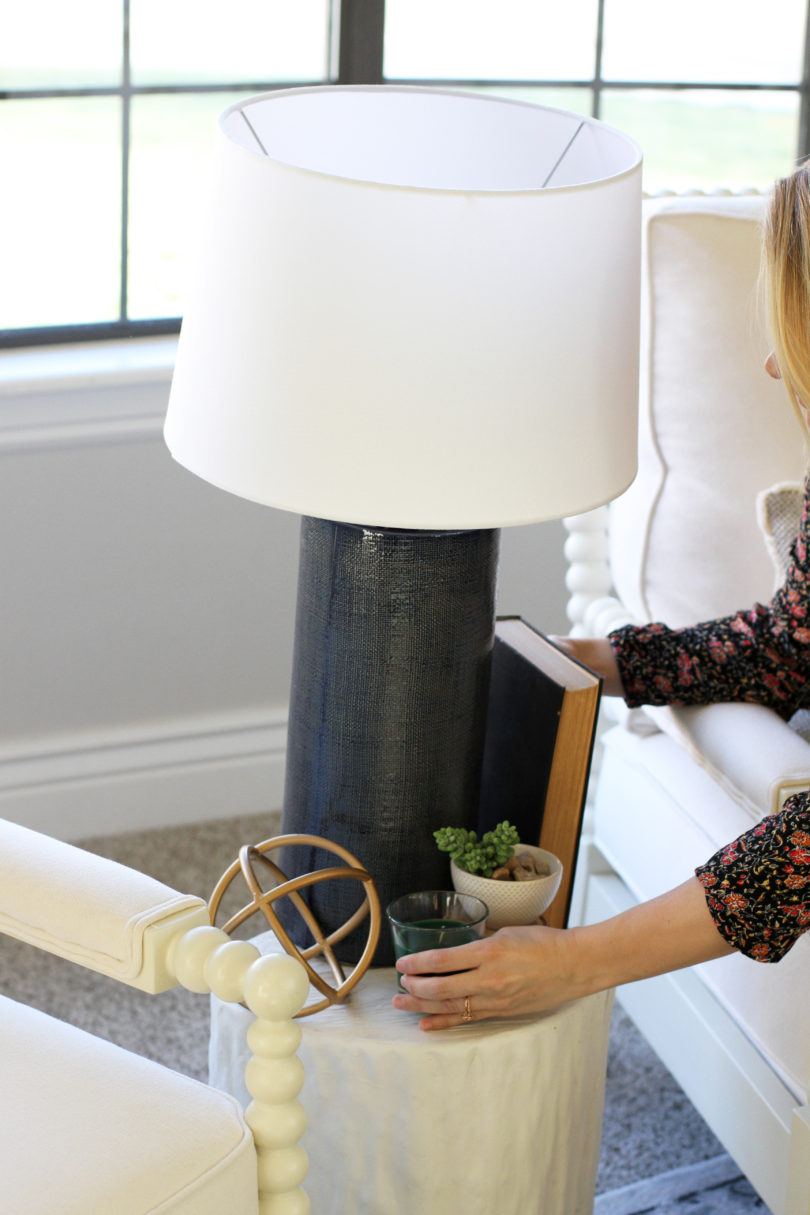 We put our wooden stump table in our formal living room and it flows perfectly.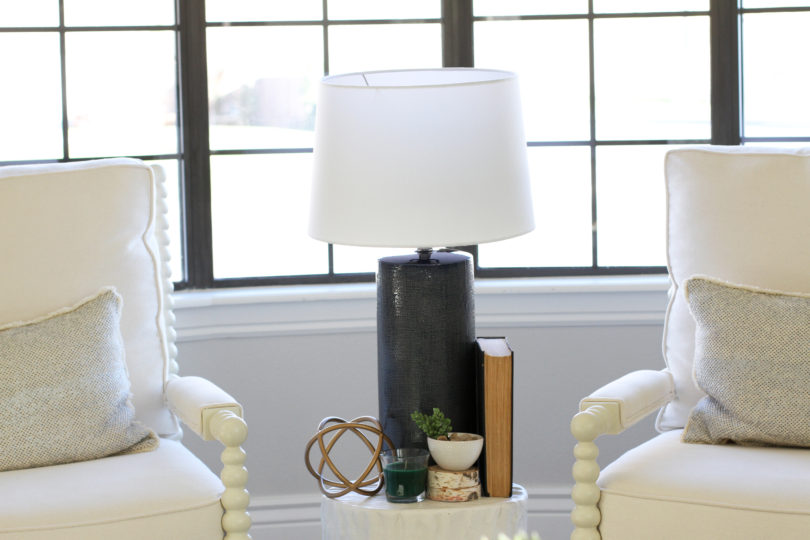 I went with the odd rule that I'm sure you've seen everywhere on Pinterest & decided on 5 little things to set on the wooden stump table.
You can get the lamp here, chairs here, pillows here.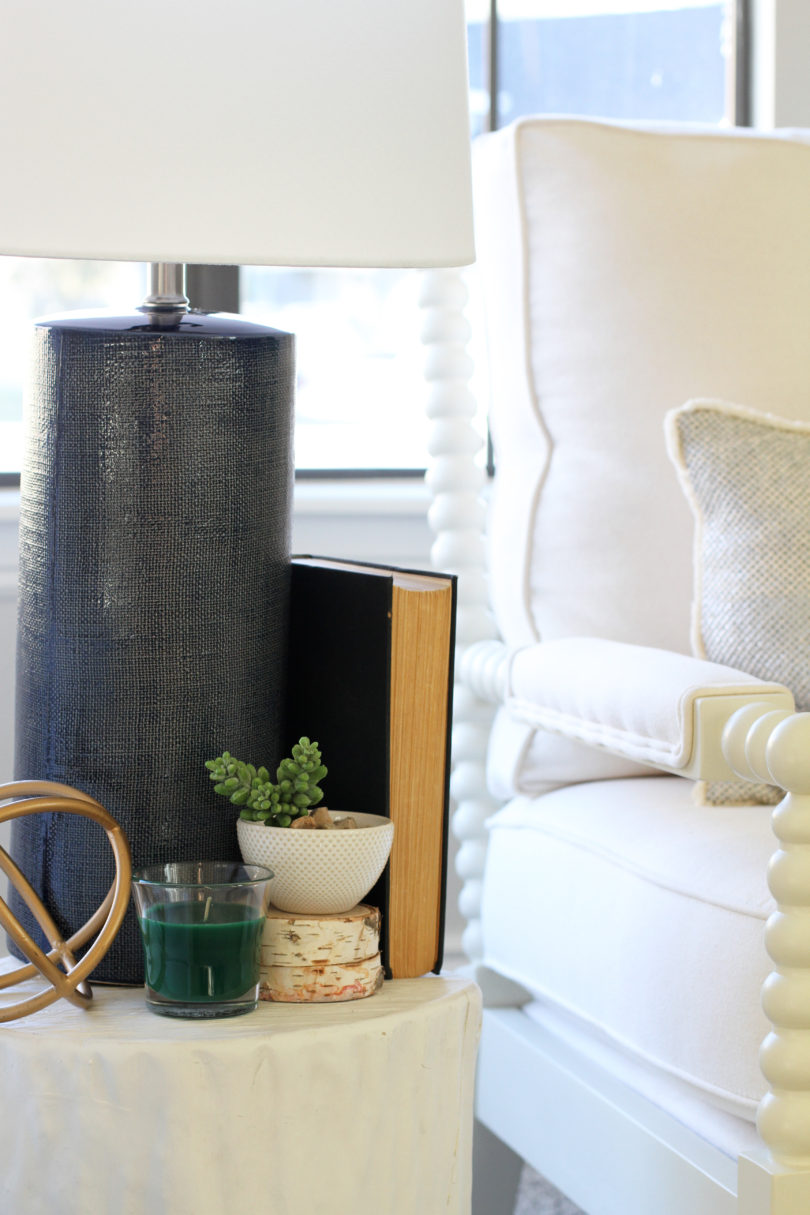 Different shapes, heights, and textures & I love how it looks. Blue & green are so serene for me. Add in a few neutrals and I'm in my happy place.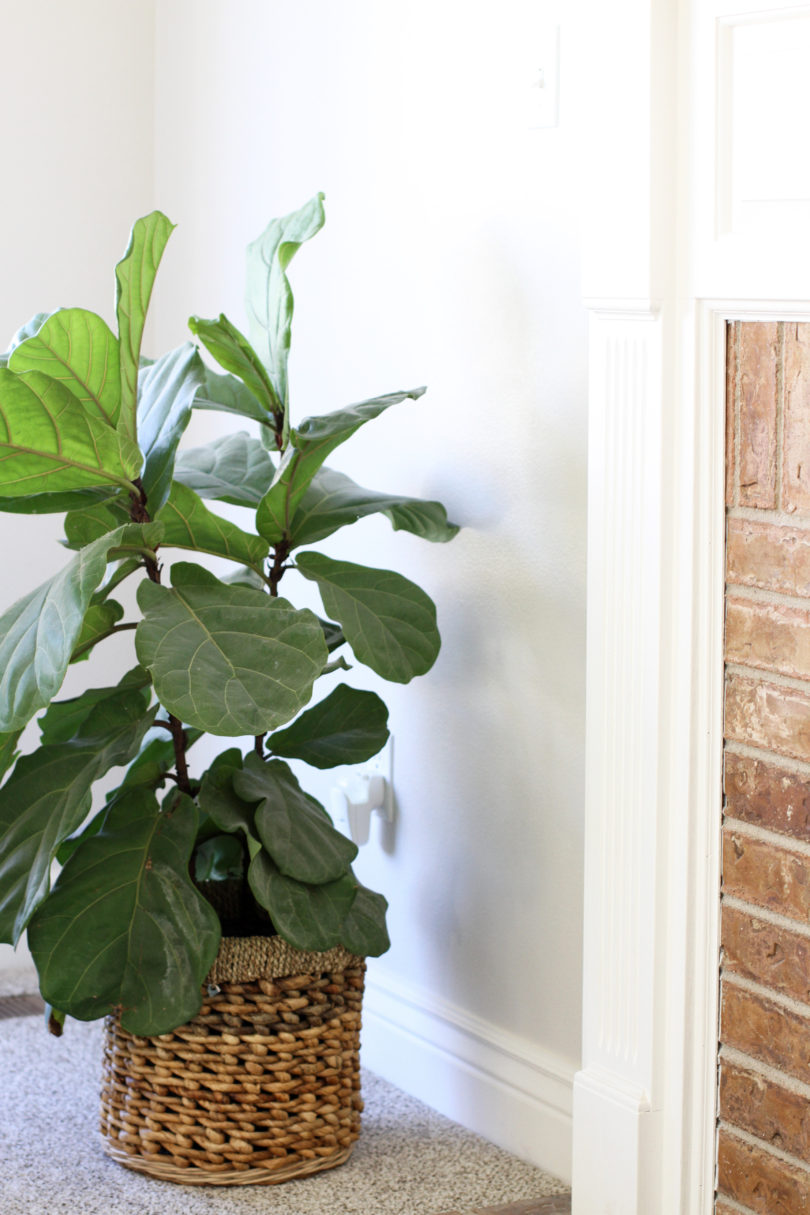 We hid a Glade® PlugIns® air freshener behind our fiddle leaf fig.


These are both in our front room so that when our guests walk in, it will be the first thing that surrounds them.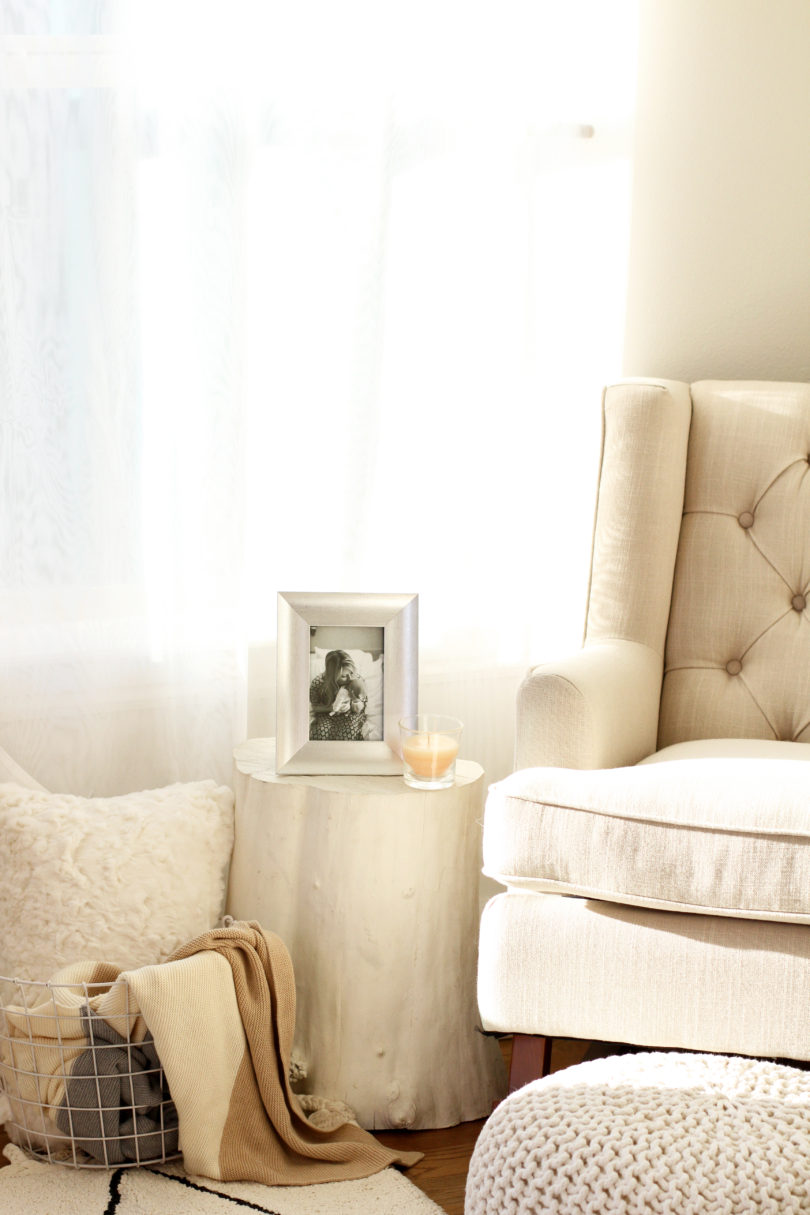 The other wooden stump table (remember we have 2 stumps and 2 stools) is in the baby's room. He still rarely is in there because he sleeps in our room, but I love the rocker we bought before he came. So to add to this sweet spot, I put a candle in there.
You can find the pouf here, the rocker here, the rug here, the wire basket here, the blanket here, the frame here.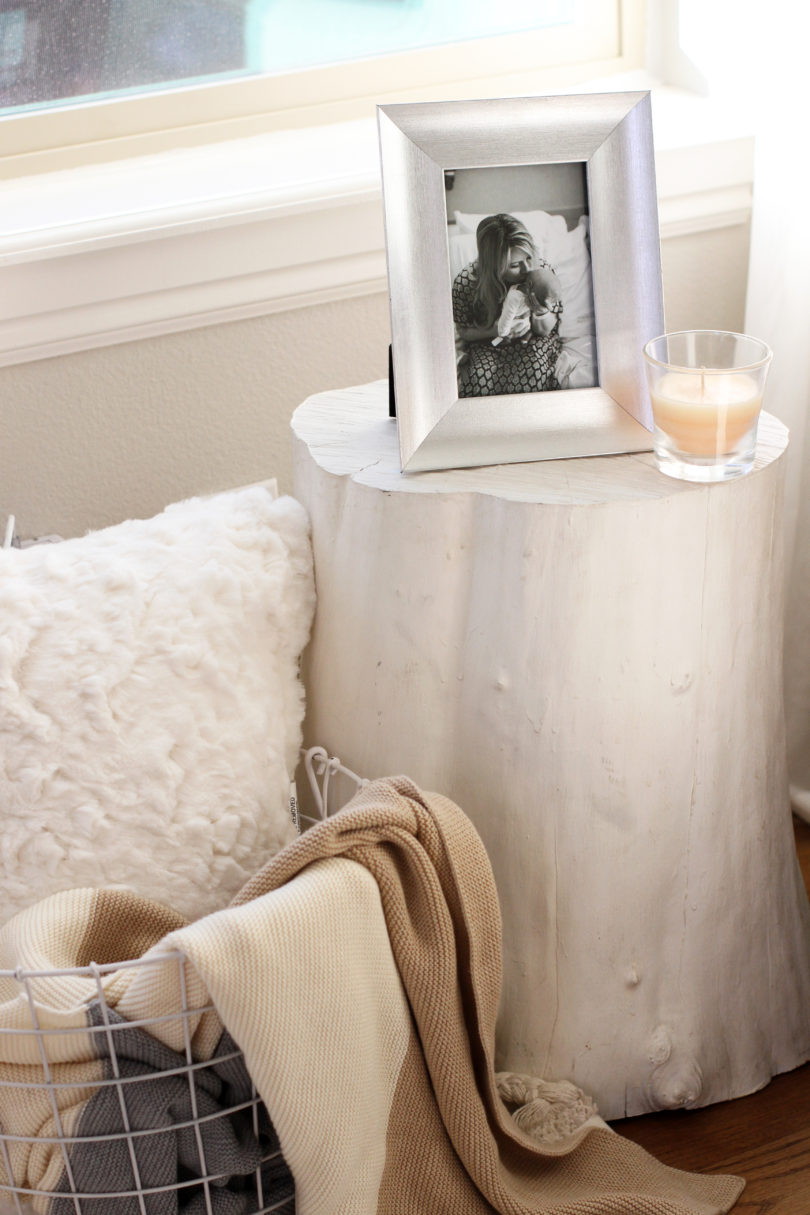 The thing I love about stump tables is that they aren't too big, which means they won't clutter up quickly with stuff. I don't have to worry about random things getting put in and on and behind and under. Moms, I'm sure you can relate! There's only 1 place to put stuff and the simpler the better! Also, if you make one yourself, it's super cheap. The Makers of Glade® encourage you to take in the memories of Holiday Magic with their Limited Edition Holiday Fragrances! Magic, We Have A Fragrance For That™. And I know with these simple touches, they will do just that. Can't wait to share the magic of the holidays with our sweet family.
---