This Dooney and Bourke satchel post is sponsored by Zappos.

I hope you had an amazing holiday with your loved ones! I know it's been winter for awhile, but for me it really hits when the white fluffy stuff starts falling, and that happened Christmas Eve. It makes it so magical for me. Hopefully you got some good stuff & wanted to share a couple of things I grabbed for myself from Zappos, including this beautiful Dooney and Bourke satchel. You've got to check out all the sales that are happening after the holidays!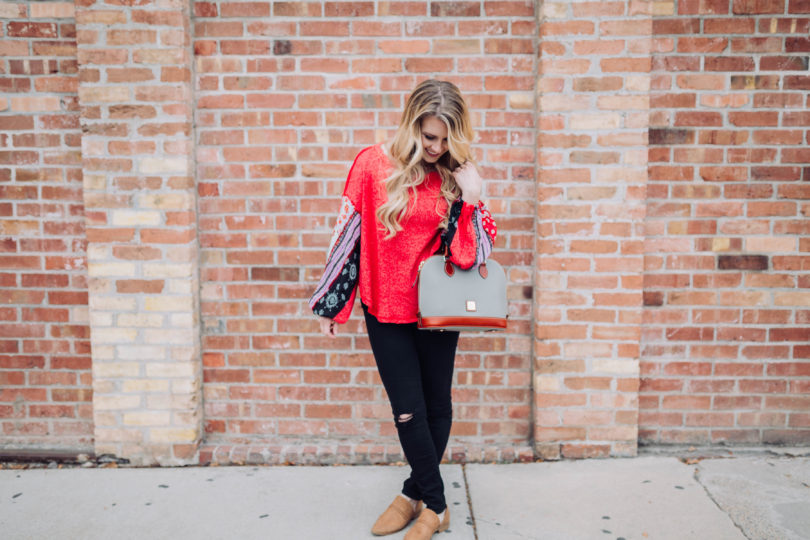 I've been eyeing this bag for awhile and had to have it! I tend to go towards black and brown, so I really wanted a gray bag. This smoke color is stunning & I love the tan trim.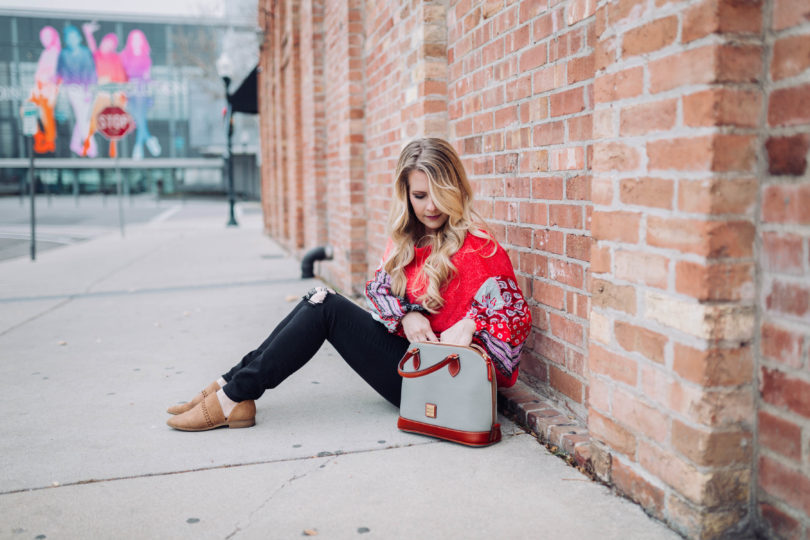 It's the perfect size to have on my arm if I'm headed out on a date with the hubs.

That being said, it's also a great size if I need to carry some of the baby's stuff out and about. We are in a phase where I don't have to carry along everything but the kitchen sink when we head out so sometimes I'd prefer not to carry a diaper bag.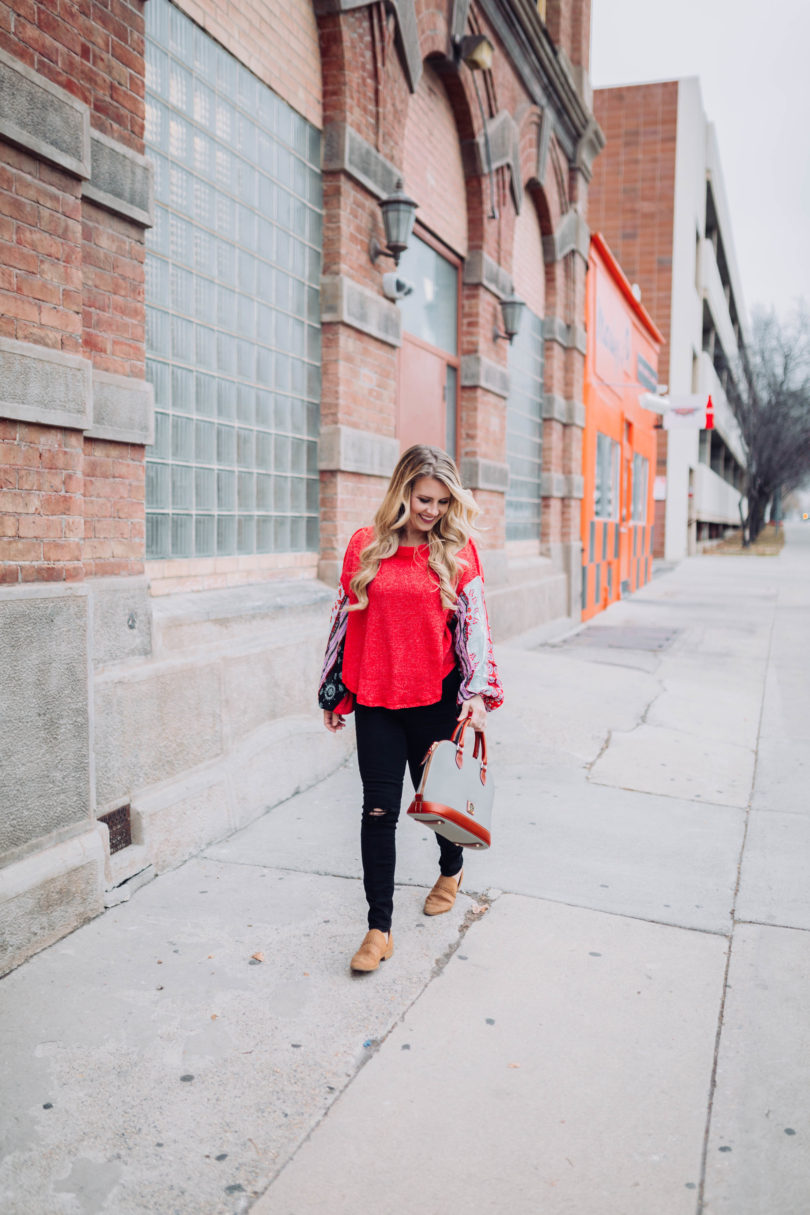 It's classic and it's the perfect accent to have on my arm. Love that it is neutral, but still makes a statement.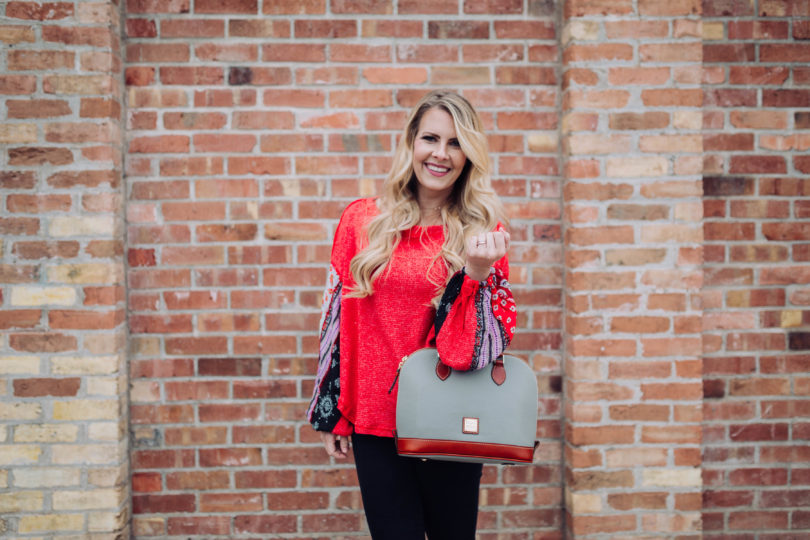 There were a few color options to choose from. I would have loved any of them, but am glad I went with this one.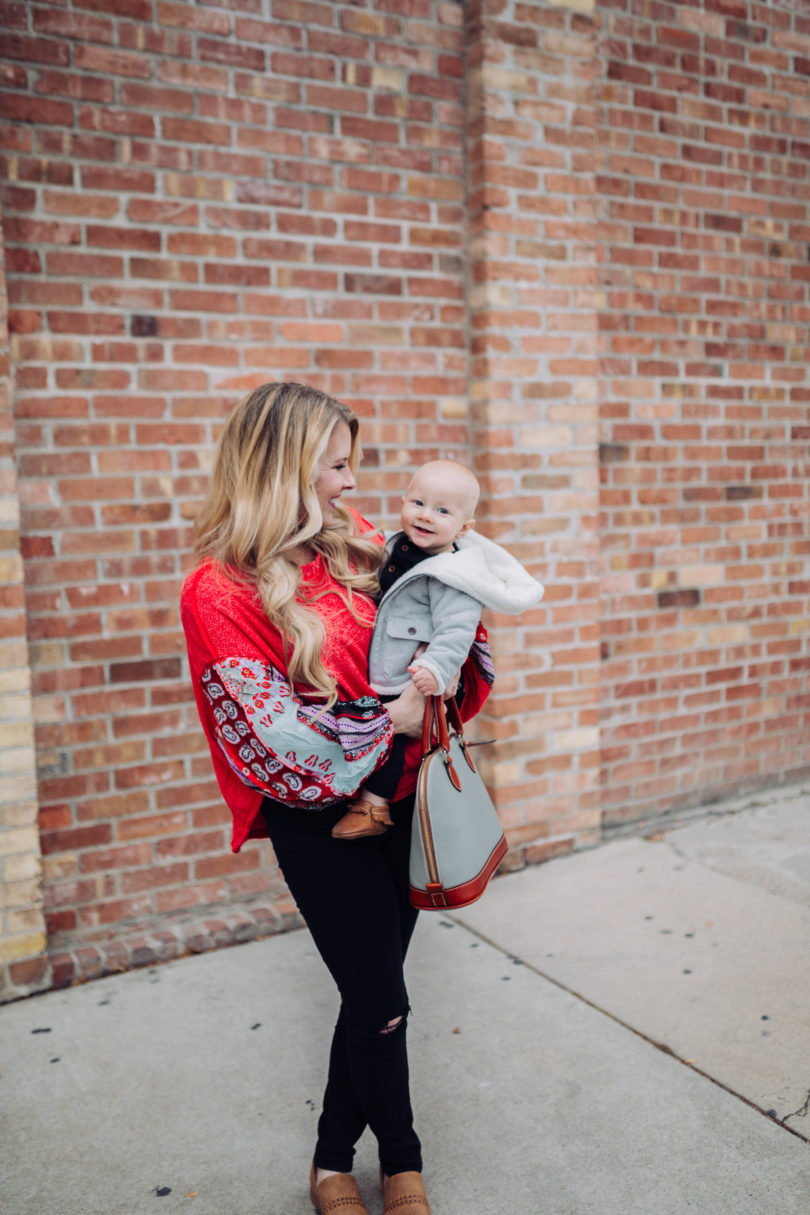 It is such a stunning, well made satchel. This is my first Dooney & Bourke bag and I love it! I really feel like this color and style will go perfectly with distressed jeans, regular jeans, leggings, cardigans, big sweaters & tunics for this winter. As a mom of 4 young kids, I tend to pick out staple pieces. I will spend more for something that is neutral, will go with different styles, and will work in different seasons.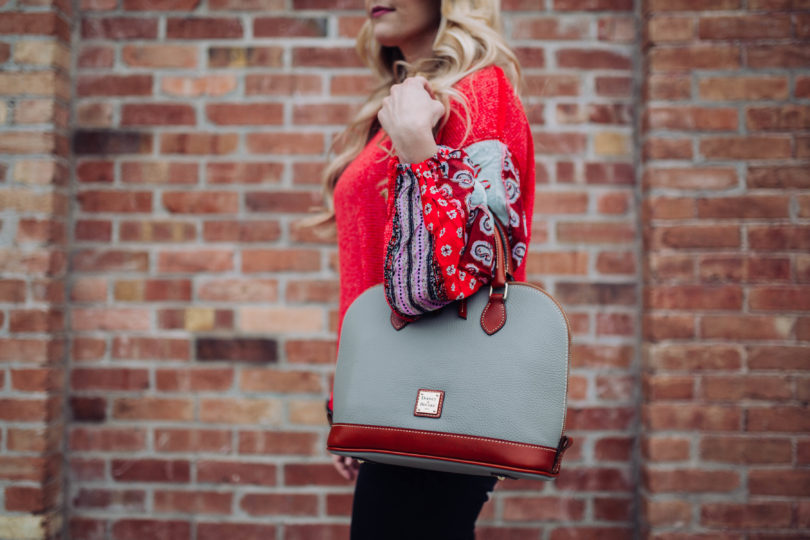 If you are a momma like me, getting a nice piece that will last years is quite the gift. It doesn't happen often, just like a full nights sleep.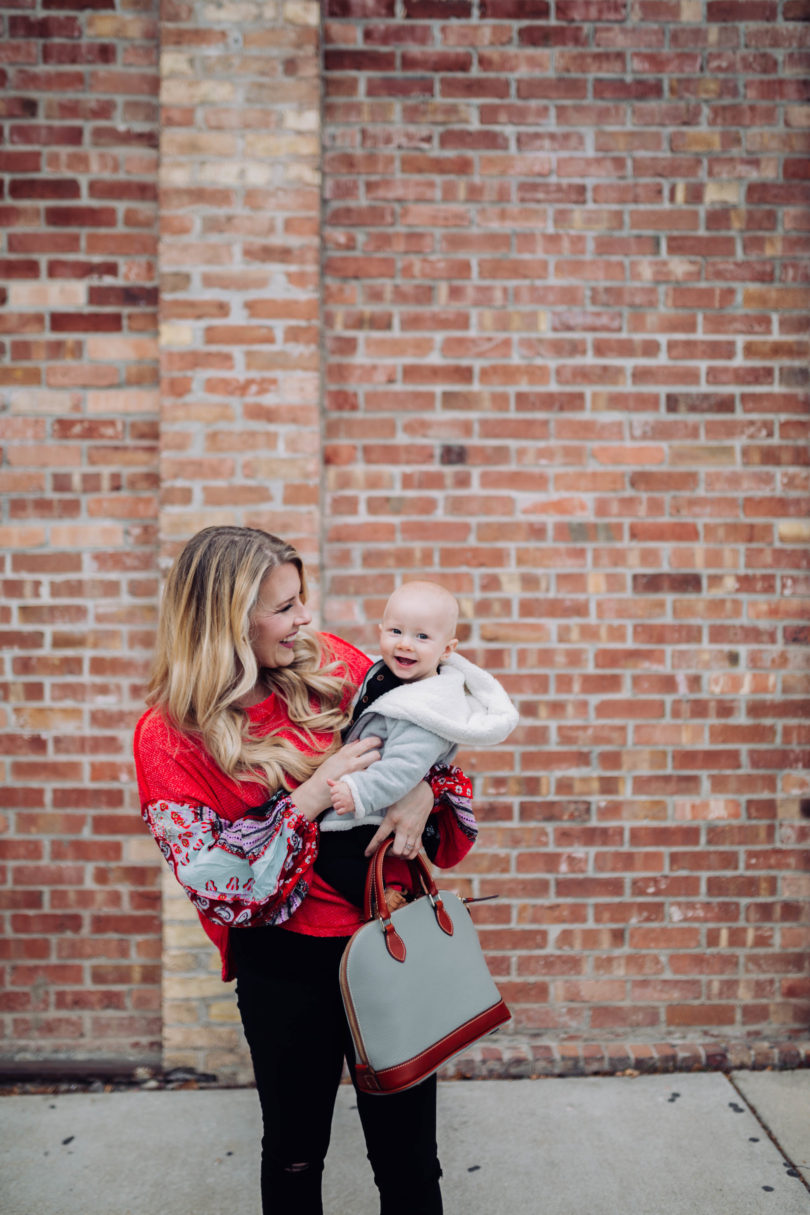 Check out Zappos for all of the beautiful Dooney & Bourke bags. They have such an amazing variety and you'll be able to score a great designer bag at a great price!
This one, this one, & this one are my other favorites!
---