These peanut clusters will be on our treat plate for sure.
My mom used to make them every year and they are so good.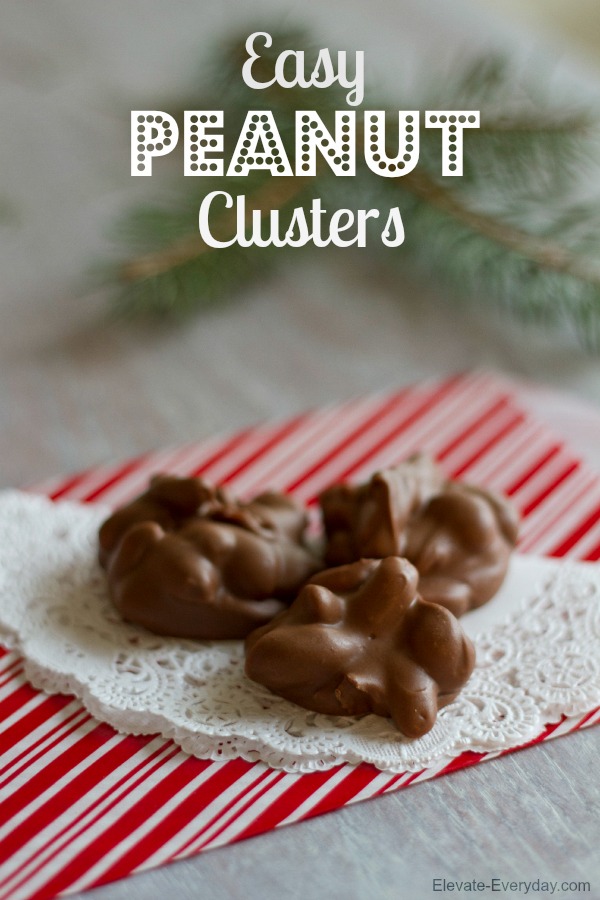 4 ingredients:
Cocktail Peanuts (16 oz)
1 bag butterscotch chips
1 bag semi sweet chocolate chips
1 bag peanut butter chips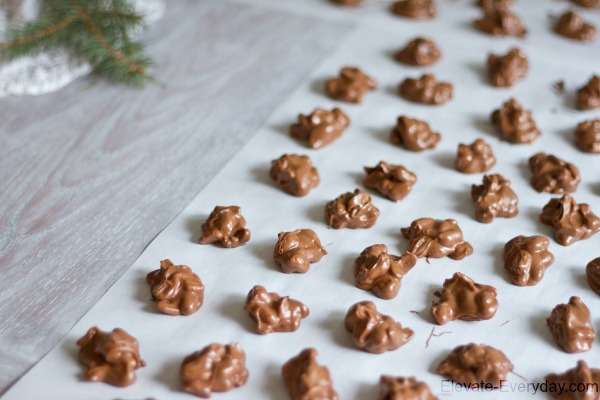 Start by melting the chips together. Pour the melted chocolate mix into a bowl. Add the entire jar of peanuts into the chocolate. I added 1 1/2 jars. Scoop a spoonful onto parchment paper and you're done!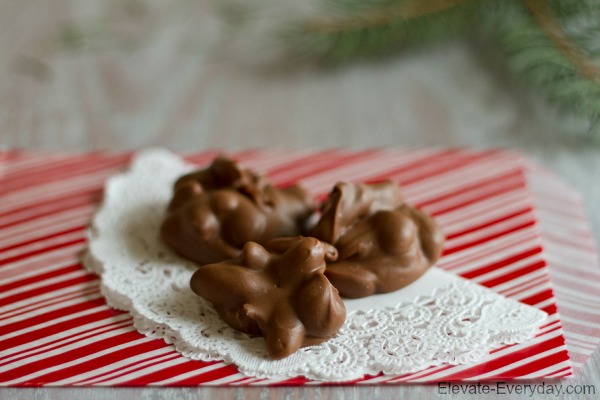 They dry so quickly and are ready to be delivered!
Makes approximately 50-60 medium sized clusters.
If you are looking for a darling neighbor/teacher/friend printable, come grab this one from us.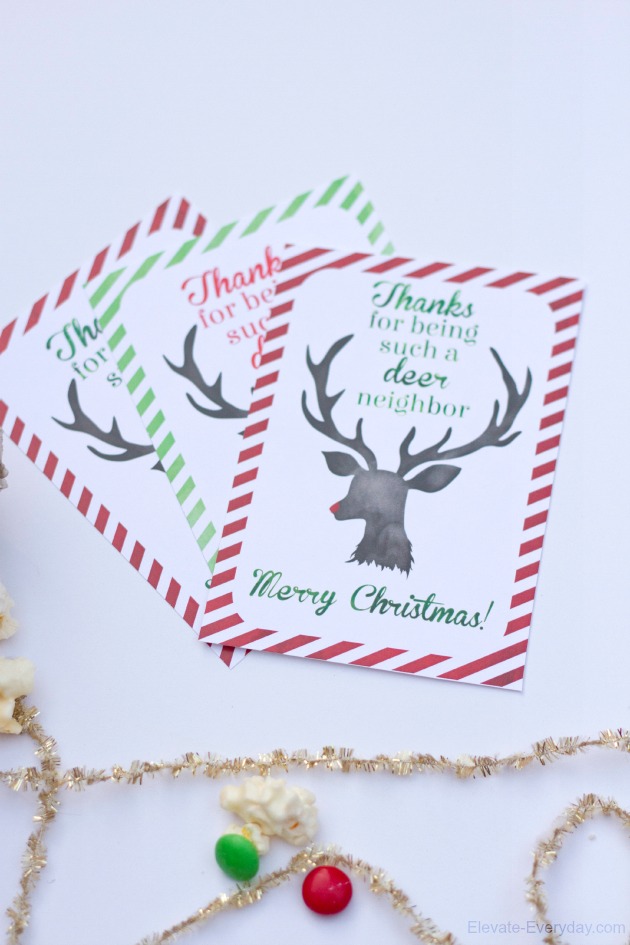 Here are some other Christmas ideas you can find on our blog:
Joy Bell Letters    //    Deer String Art    //    Heath Bar Popcorn
---