As much as I love layering and chunky knit sweaters in the winter, I'm ready for new spring styles. The season of sun dresses and light knitwear with blue denim. Not only does spring bring warmer weather and recent trends, but there are also new occasions to dress for, like vacations or spring break. These are some of my favorite spring fashion pieces ill be adding to my wardrobe!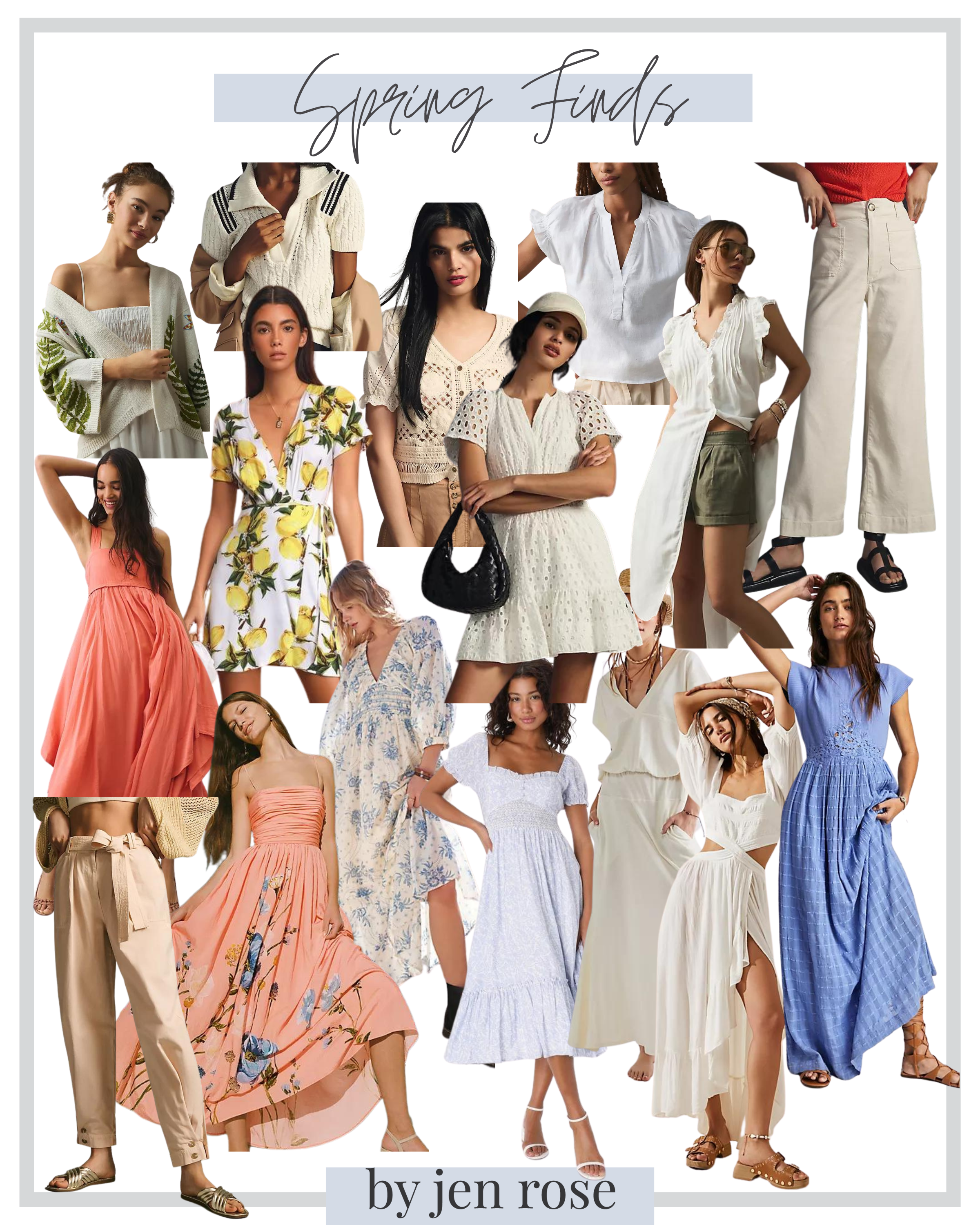 Spring Dresses
I always love a good long floral dress for springtime that can easily be dressed up or down. For spring brunches, I would wear this Lemon Print Wrap Dress with a straw hat and white flats. Or, for a maxi dress option, this Blue Golden Hour Dress is another favorite. If you love to style dresses daily, I have a few casual options, too, like this Marlow Midi. This will match any cardigan, and it has pockets! Obsessed with this Blue Serenity Maxi Dress for a pop of color-styled with some white sneakers and a jean jacket is a look!
Favorite Tops
When it comes to my favorite tops for spring, I like to stick to neutrals that can be styled in various ways throughout the season. A good basic is this Deep-V Linen Blouse that can be worn with shorts or to the office! The same goes for this Long Ruffled Tunic. For a statement piece, this Slouchy Cardigan Sweater is perfect and neutral but has beautiful details. This Cropped Puff Sleeve Cardigan is a good top for vacations and casual outings.
My Favorite Spring Pieces
My style definitely favors neutrals with flatting silhouettes, such as this Cut-Out Maxi Dress, which is a stunner. However, I am trying to incorporate some more spring colors into the mix with this Ruched-Bodice Floral Midi Dress, which is a perfect wedding guest dress option. Last but not least, these Wide-Leg Linen Pants match everything.
I love everything about these spring trends, from the floral prints and lace trimming to the long flowy dresses. For more spring fashion inspiration, check out my blog here. Tell me in the comments which one of these styles was your favorite, and don't forget to shop here:

---