We spent our first full day in Glenwood Springs heading to the historic Glenwood Hot Springs.
Glenwood Hot Springs contains over a million gallons of naturally heated mineral water supplied by the Yampah Hot Spring, which is just a few steps from the bathhouse. The therapy pool is kept at 104 degrees Fahrenheit and the main pool is 90-93 degrees. It was so amazing and relaxing…even being with kids!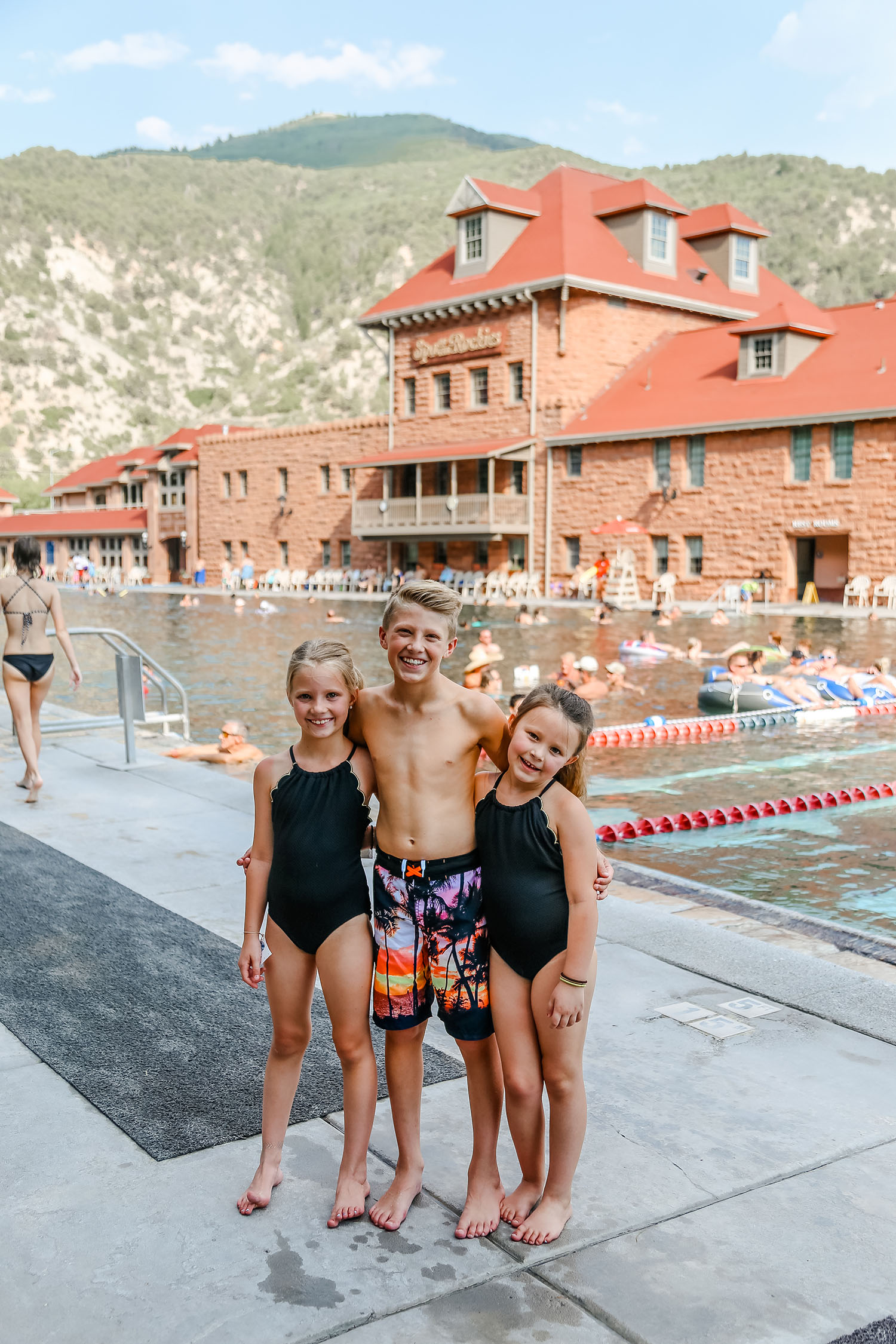 Glenwood Hot Springs' main pool is the biggest mineral springs pool in the world, spanning the length of a football field.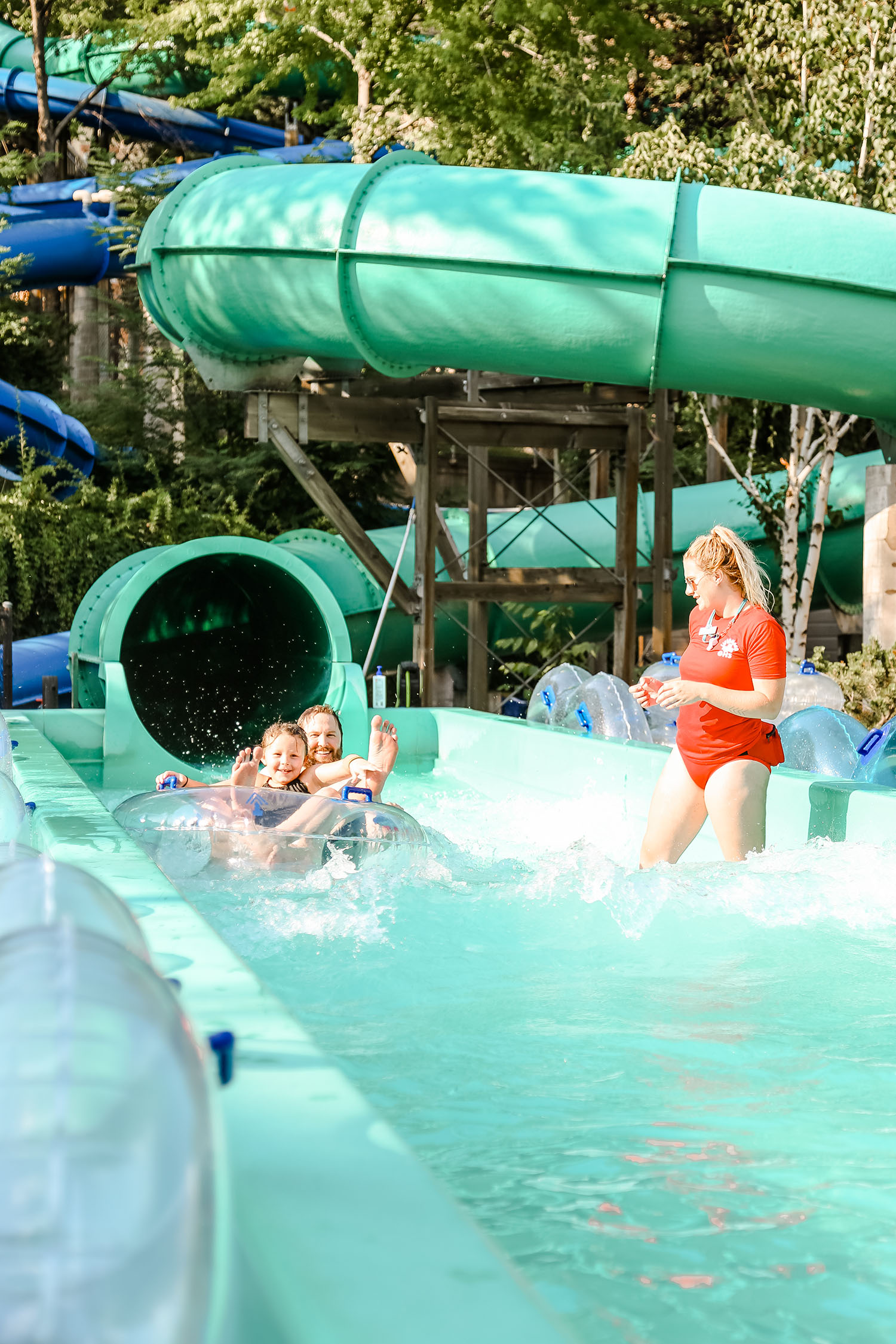 The kids loved riding the waterslides and jumping off the diving board at Glenwood Hot Springs!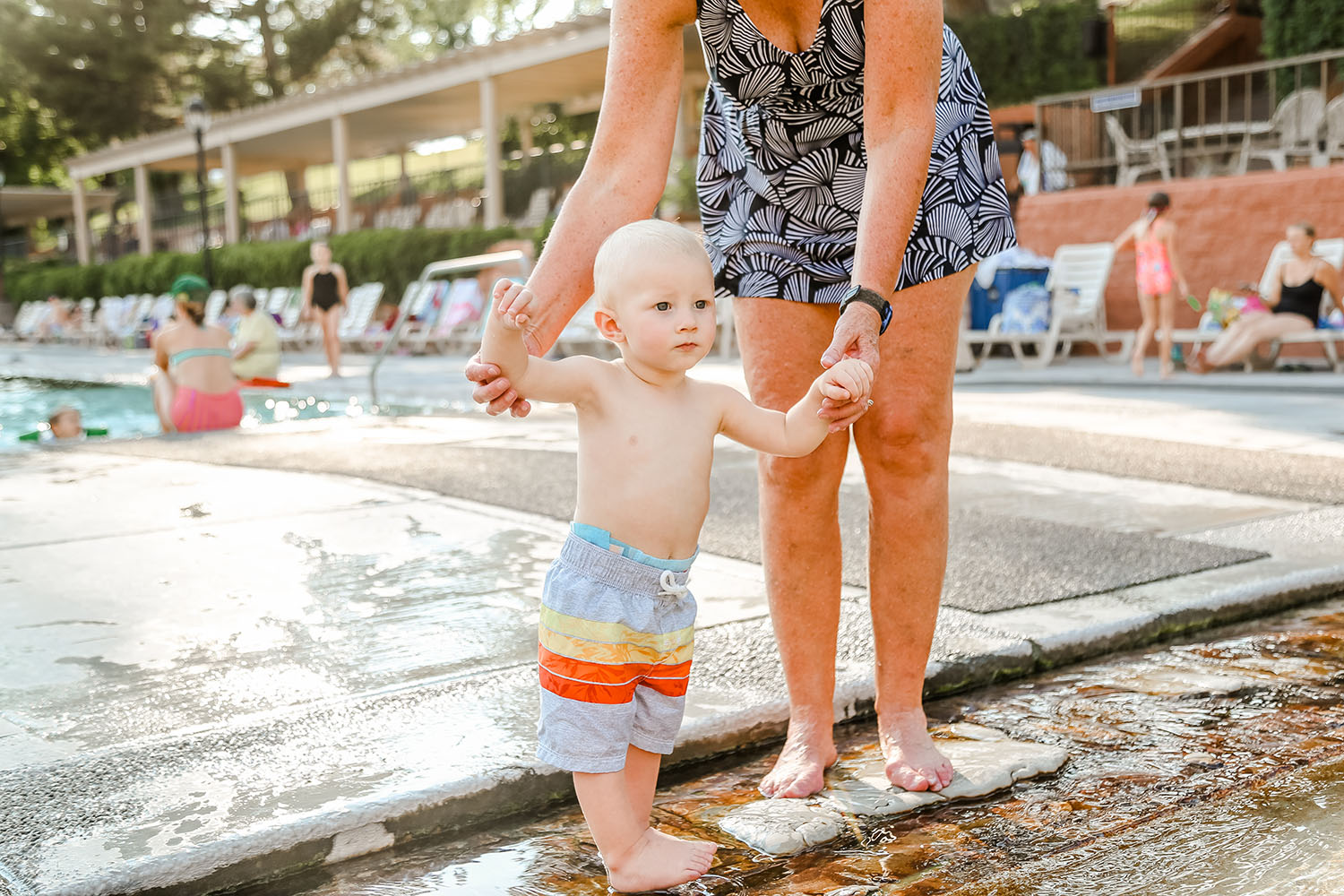 This boy loved the warm water and the adults loved switching back and forth between the pools. My mother in law is a huge believer in her night time bath, so she thought she had died and gone to heaven at this place.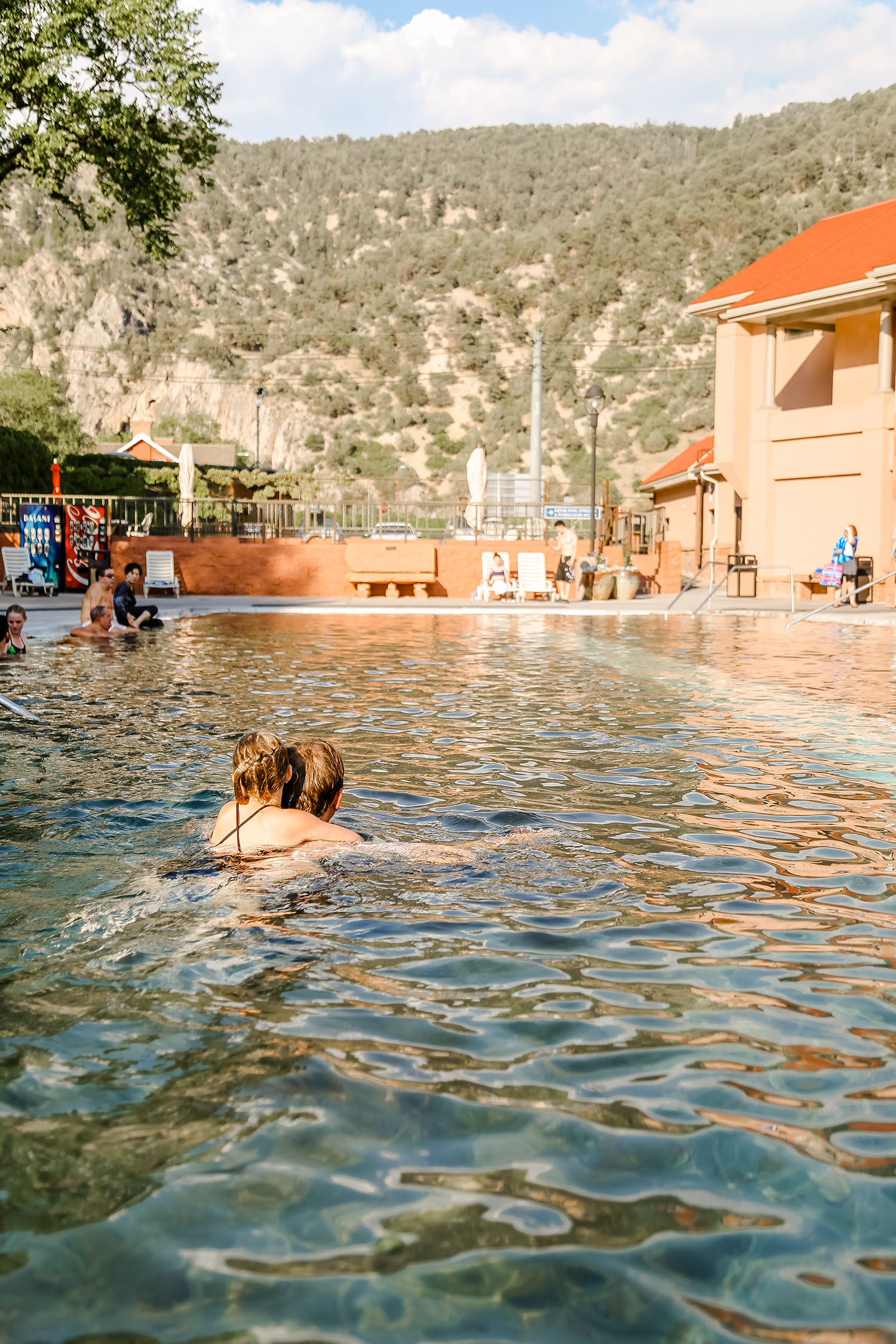 Glenwood Hot Springs is a must visit, whether you have a little bit of a time or a whole day. There is a new bridge called the Grand Avenue Bridge with lots of places to eat on the other side of it. When we were done we walked over and ate dinner at Smoke Modern BBQ & it was about a 5 minute walk.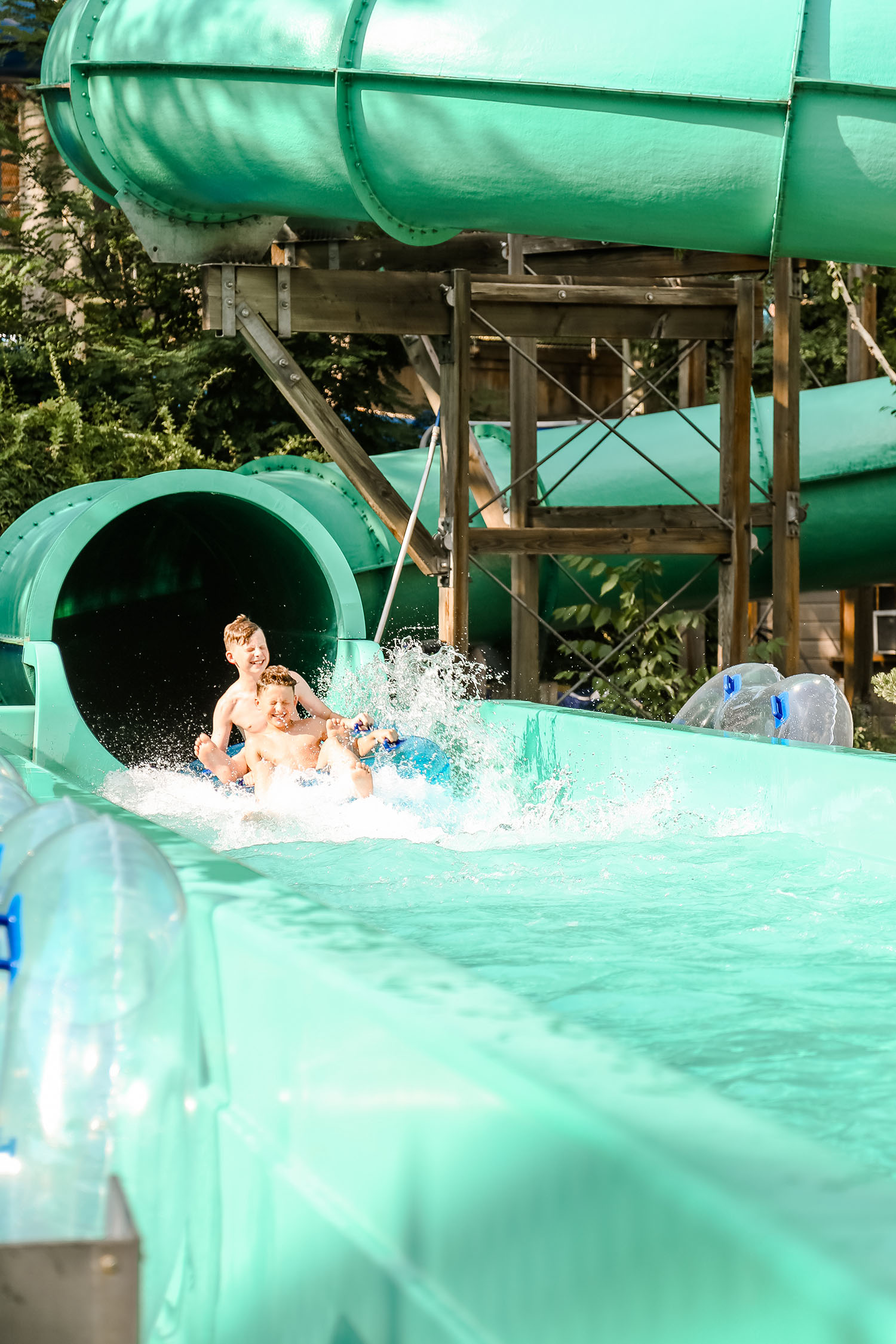 Between two rivers that run through the city, to the world's largest hot springs pool in the heart of it, & lakes within hiking distance, the city is the land of water & all the adventure that goes with it!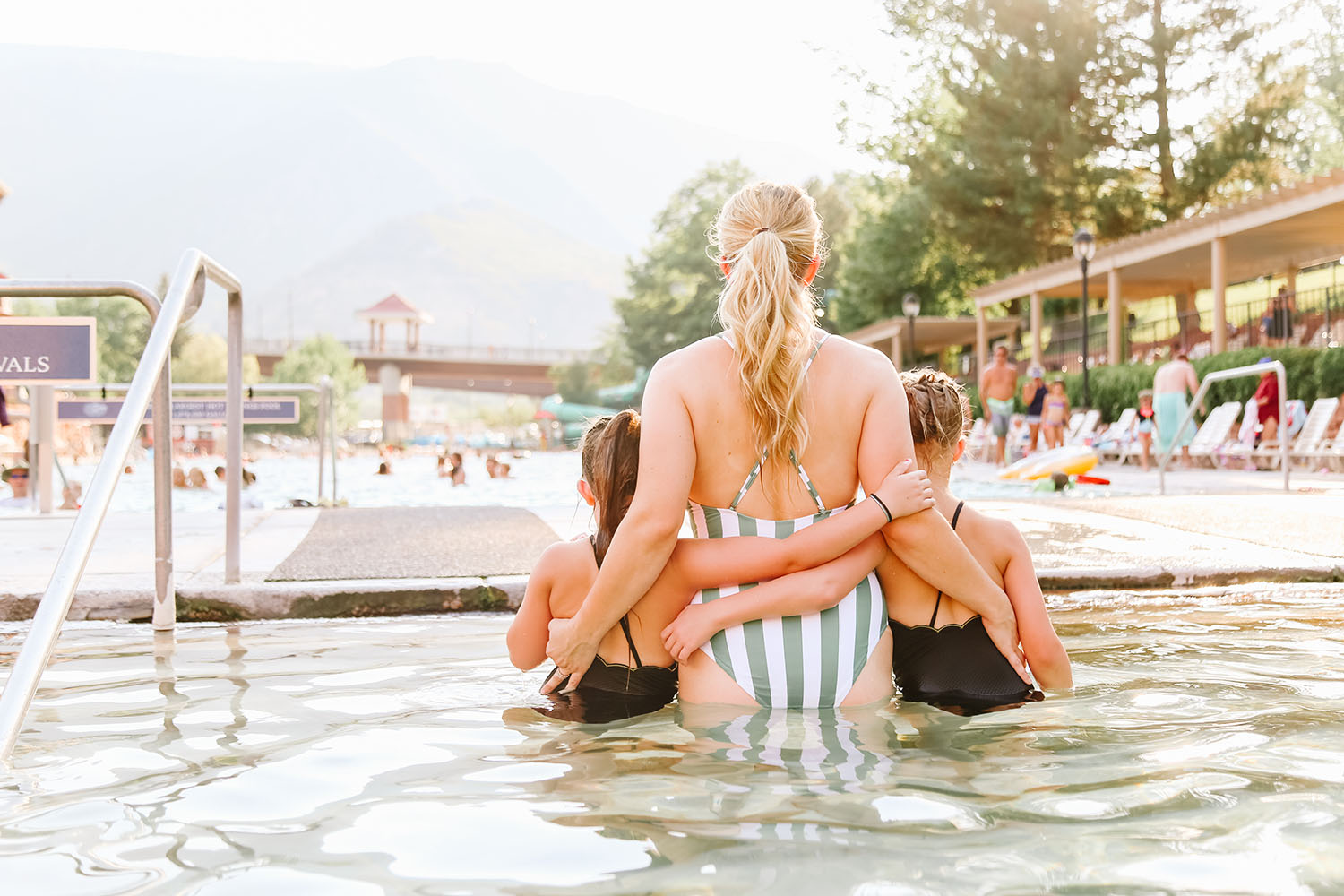 In 1888 the world's largest hot springs pool was born in the newly established town of Glenwood Springs. It became world-renowned as a healing wonder set in a mountain paradise. Around the turn of the century, the Golden Age of Mineral Spas, it was referred to as "Spa of the Rockies", when "spa" was defined as hot spring bathing.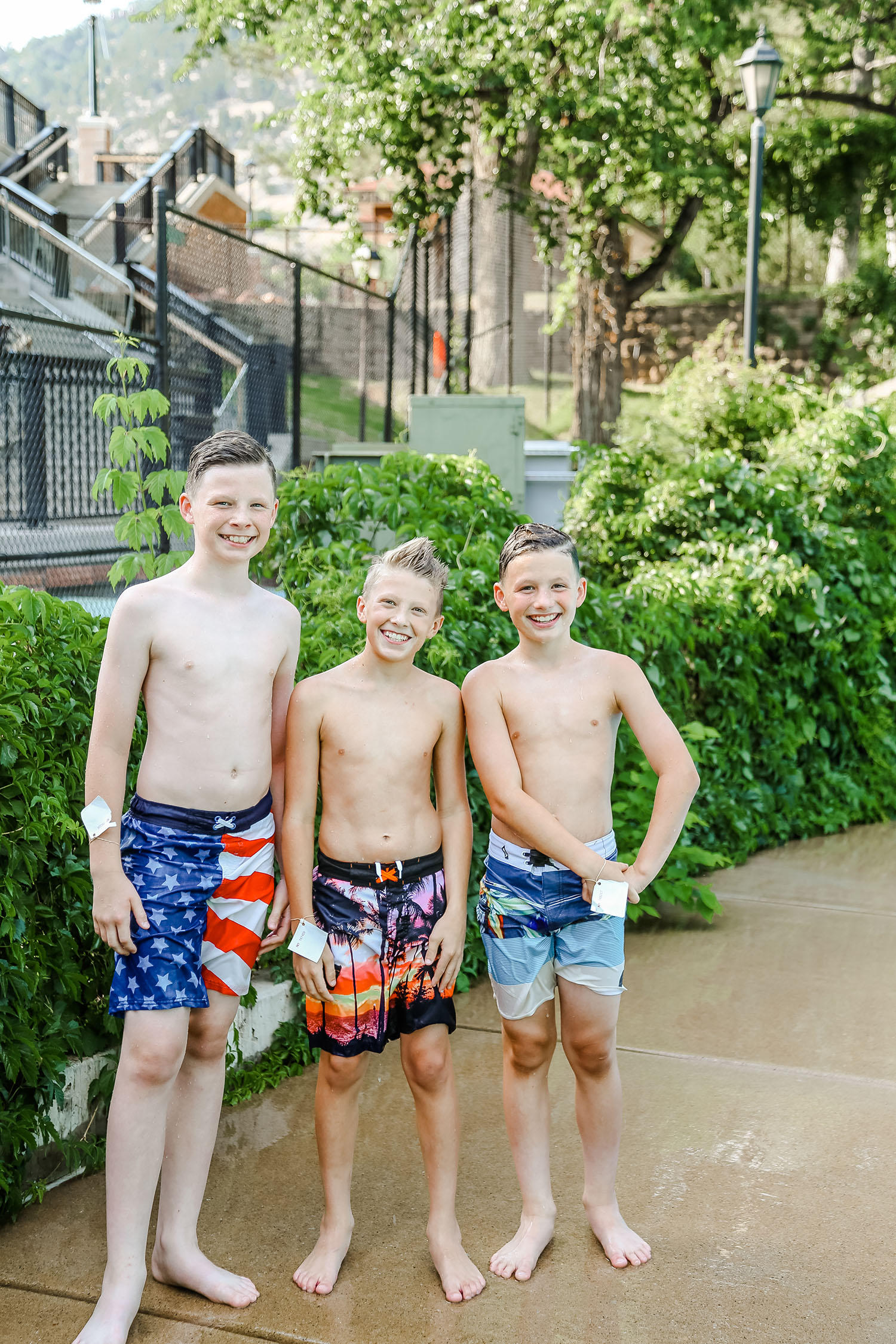 We also had our darling cousins with us that live across the country so we knew we had to make the trip as awesome as we could. Wish we lived closer!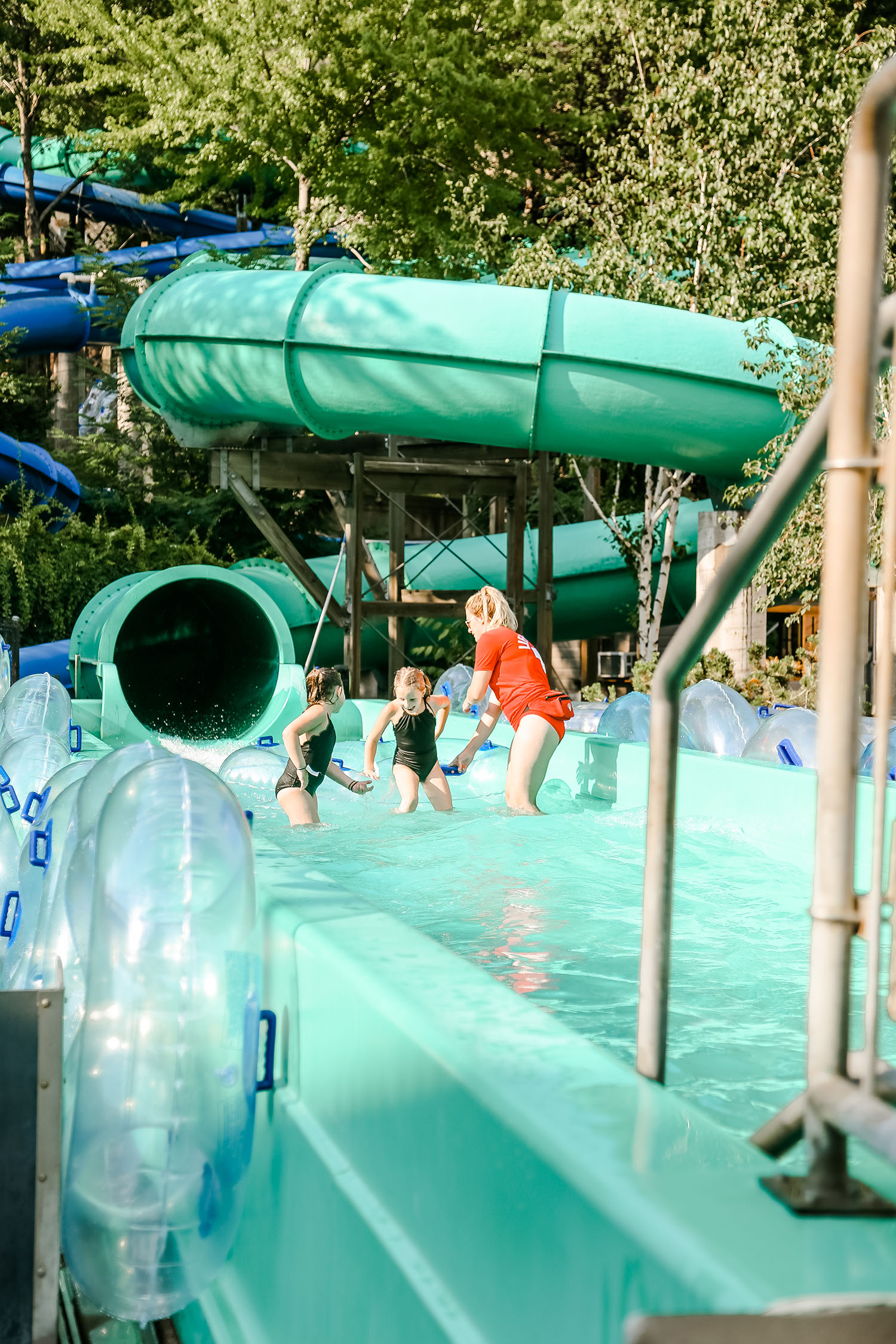 Glenwood Hot Springs should definitely be a place on your list of places to visit! We love this small mountain town and all the things you can do here!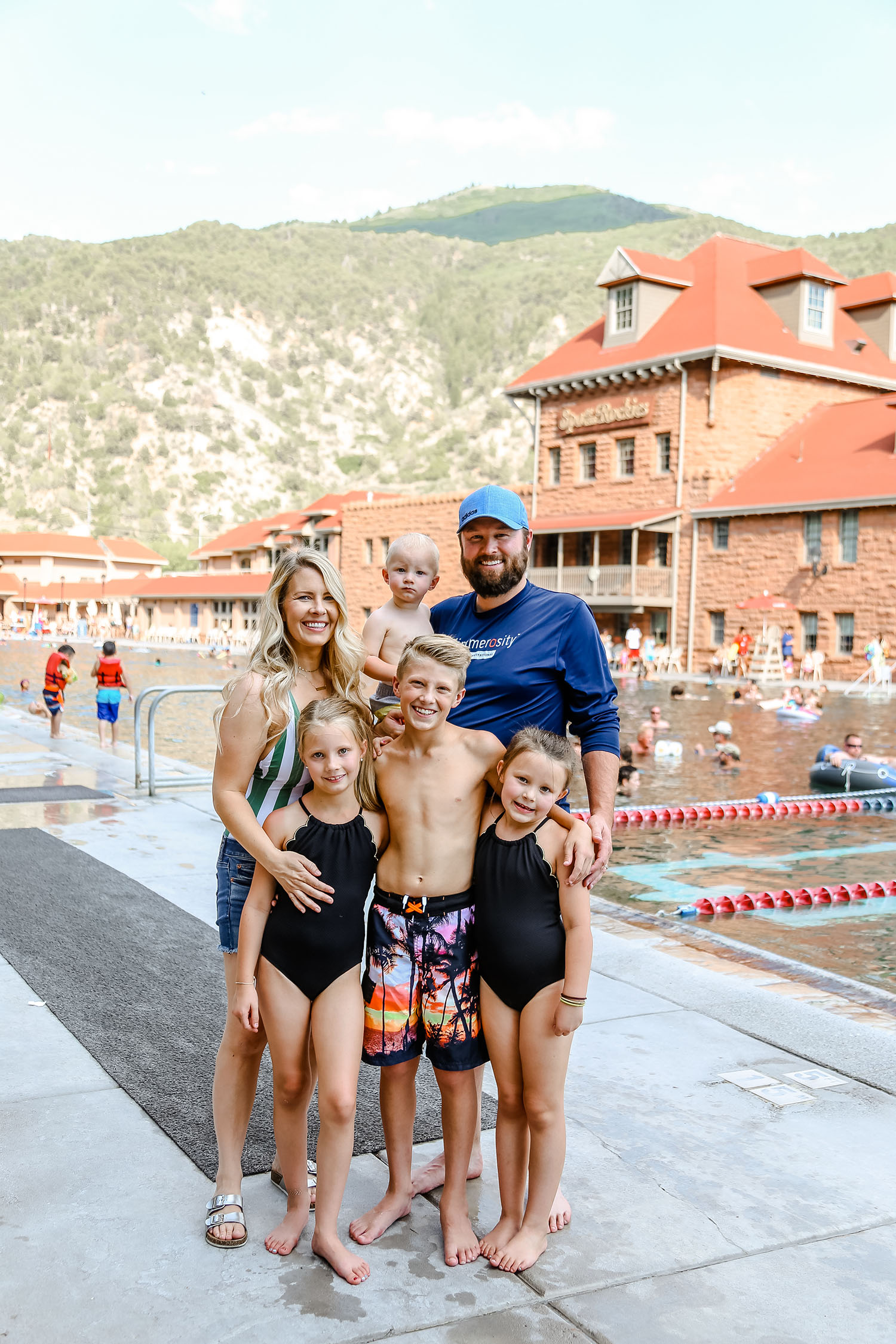 You know those days where everything seems to go right? I'm not saying perfect, I'm not saying easy. By looking at these pictures, you know we had 4 kids and 2 nephews with us at a large pool that needed to be attended to and watched, so I'm not going to pretend that that was an easy task. I'm talking about the moments of gratitude for the experience of a new place with people you love most.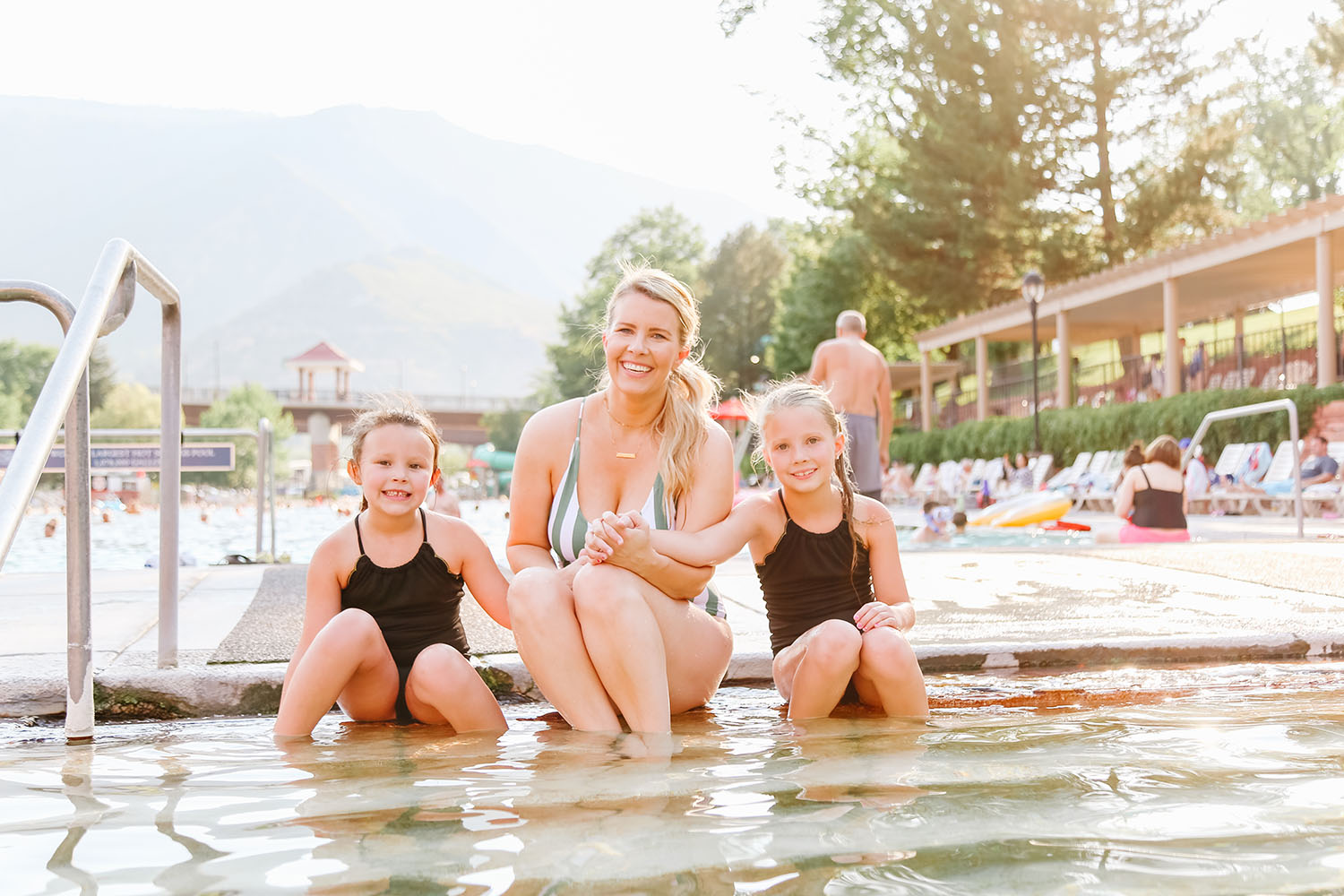 I notice it happens every trip, no matter the amount of chaos of traveling with kids or kids tired from late nights of playing games or us being out of our routine, finding new places and making new memories is my absolute favorite thing to do with my family.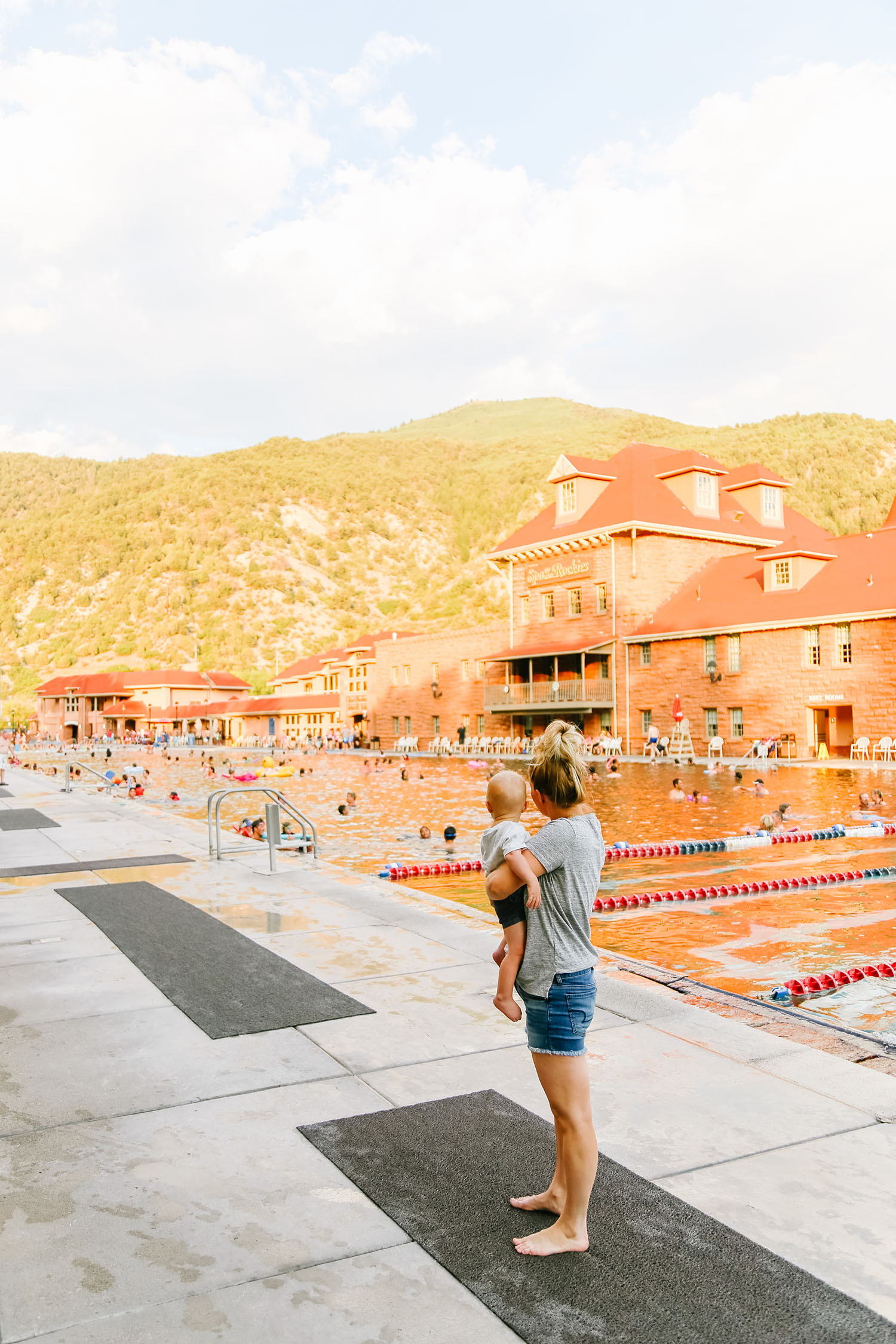 Stay tuned for the next part of our Glenwood Springs adventure!
---