Thank you to McCormick & Co Grill Mates for sponsoring this post. As always, all opinions and thoughts expressed are my own. #WalmartGrillMates #AvailableAtWalmart #Ad


This weekend gave us a taste of warmer weather to come and I cannot wait for grilling season! Utah takes us on quite the rollercoaster between seasons and one day we'll be in shorts and the next we will be wearing our snow clothes. If you've been around for a bit, you know that my husband loves cooking & seriously kills it on the grill. He's got a grill, a smoker, a deep fryer and a flat top. He knows how to use them all and I have been wanting to learn how to use them! Since we have been at home for weeks, I'm taking the time we've got to learn. He said we'd start with a recipe that is easy enough with flavorful results: the Montreal Steak Recipe.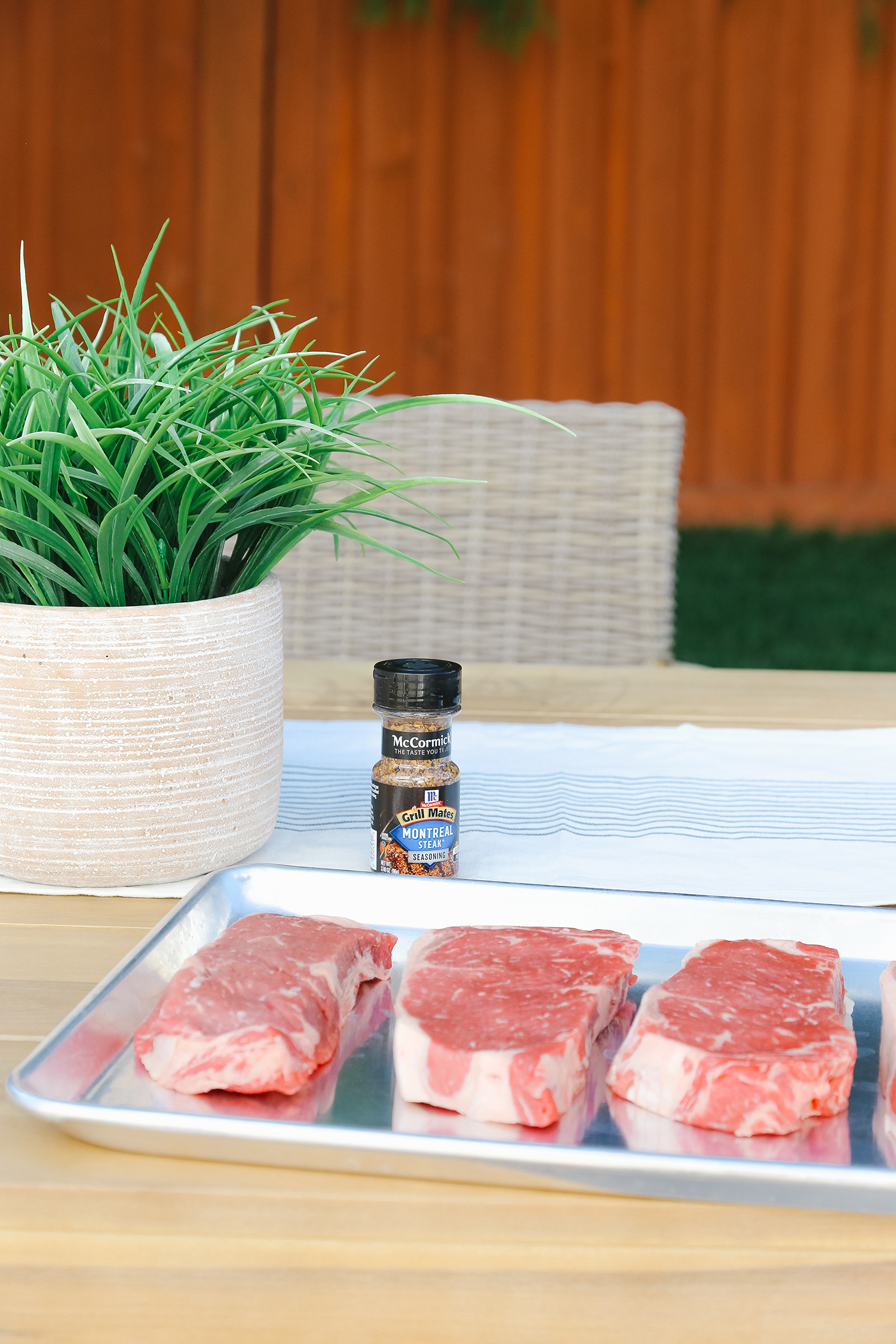 The Perfect Grilled Montreal Steak Recipe
He picked a recipe that only needed 2 ingredients and they are both items I'm very familiar with. New York strip steaks & McCormick Grill Mates Montreal Steak Seasoning. My mom used Montreal Steak Seasoning all the time when I was growing up so there's a bit of nostalgia there for me. It's a product I know she loves, trusts, and has used for years.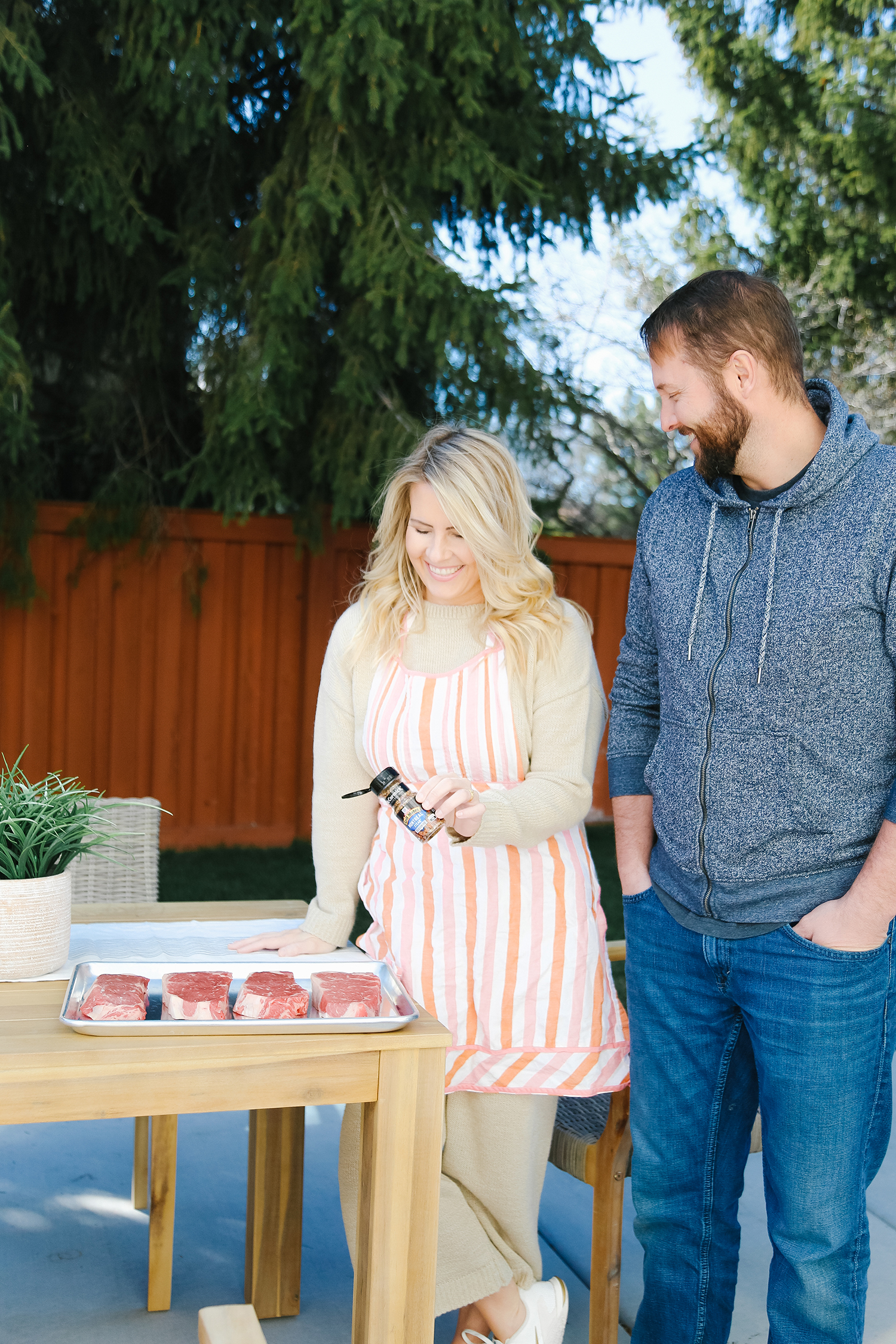 I remember calling her as a new college student living far from home trying to make something for a group of friends, a new wife trying to make something for her husband studying hard in school, a new mom trying to make something for my hungry little family, and the majority of the time she'd tell me one of her favorite recipes using Montreal Steak seasoning.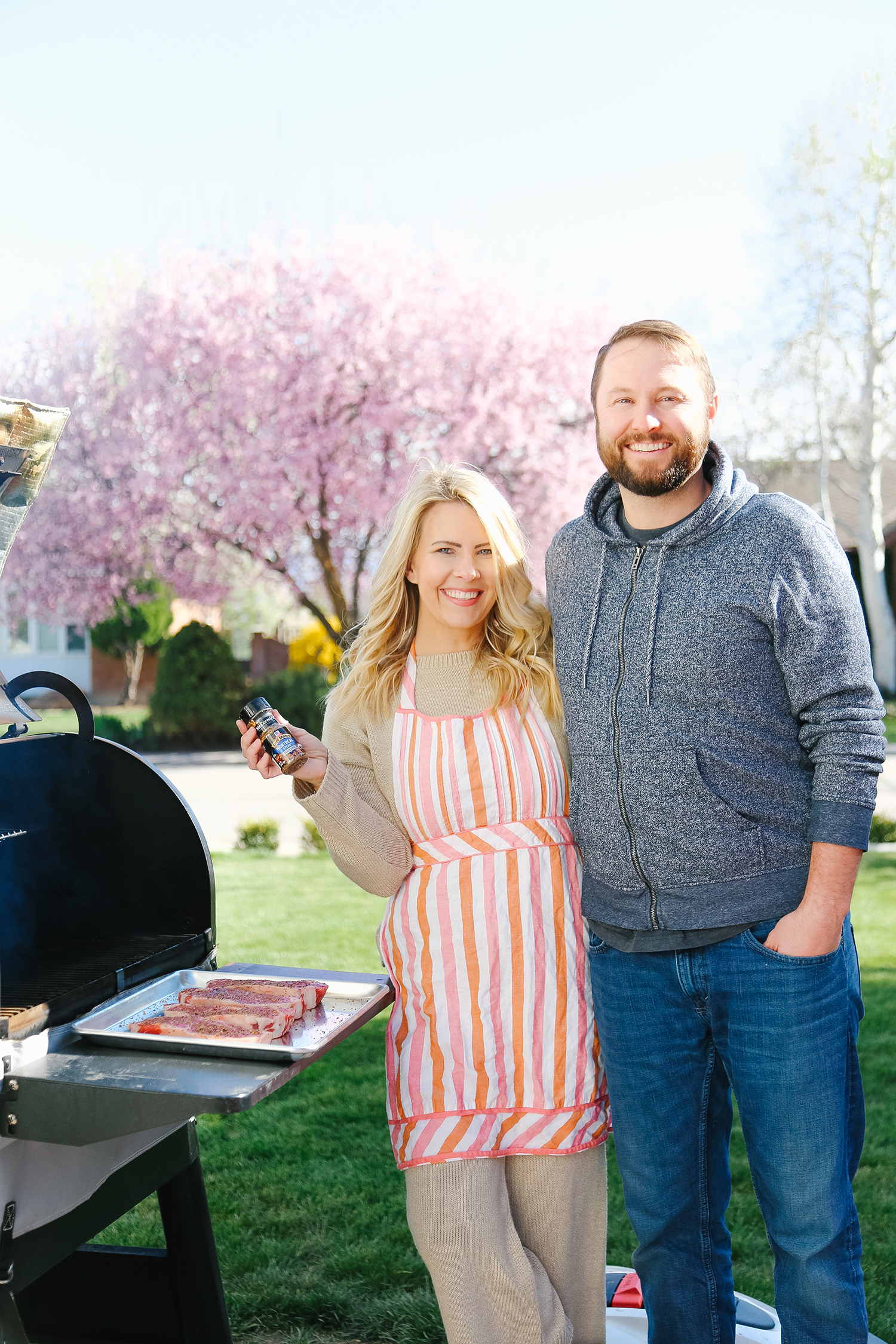 So when Steve told me what I'd need to grab at Walmart or add to my Walmart Online Grocery trip, I knew exactly what I was looking for: Montreal Grill Mates Montreal Steak Seasoning
These times are different and there are a lot of unknowns. I love that picking up groceries and making an online order is so easy to do.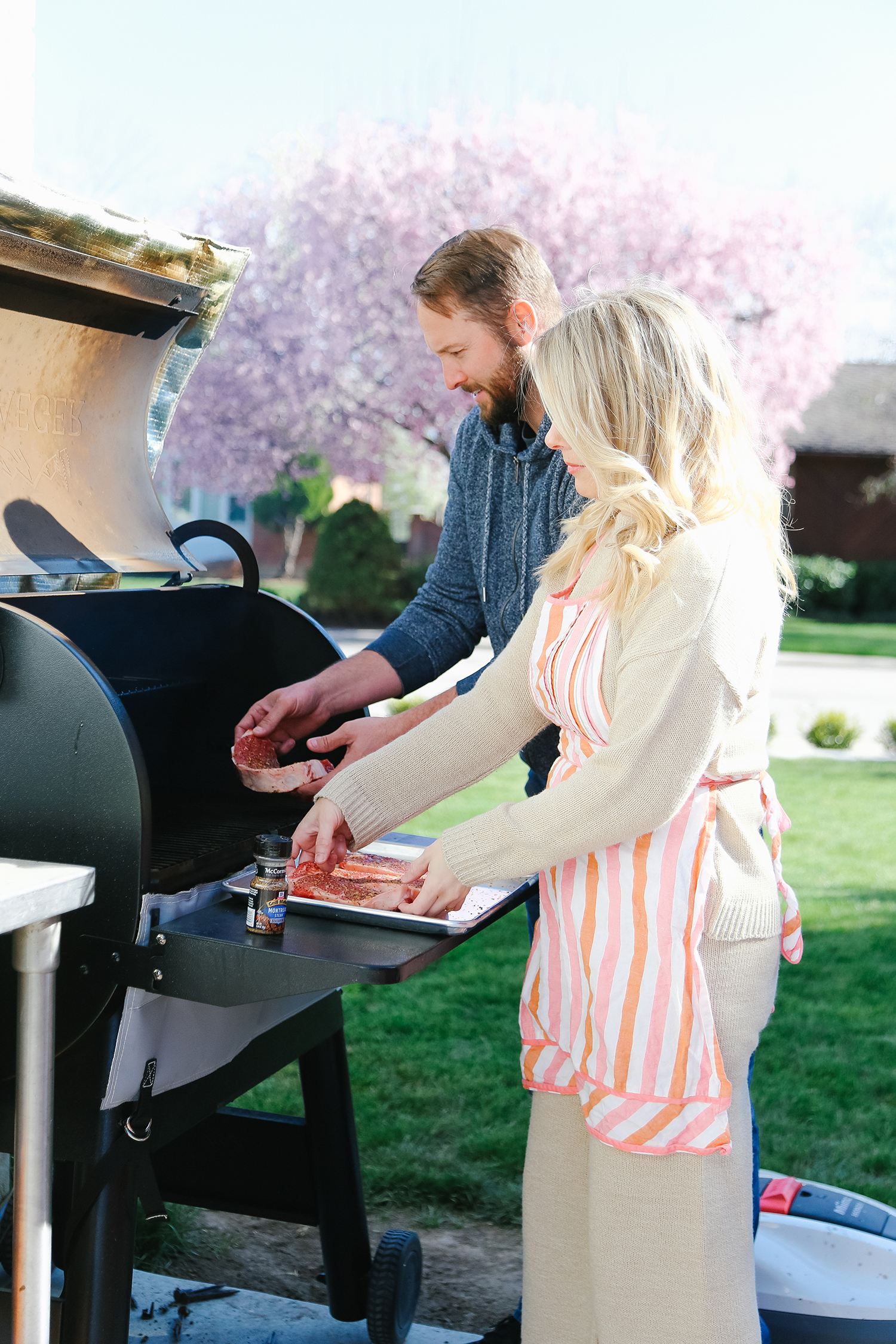 Here is the recipe we used:
2 pounds boneless beef sirloin or New York strip steaks
(we used New York strip steaks)
2 tablespoons McCormick Grill Mates Montreal Steak Seasoning
Season steaks generously with Steak Seasoning
Grill steaks over med high heat for 6-8 minutes per side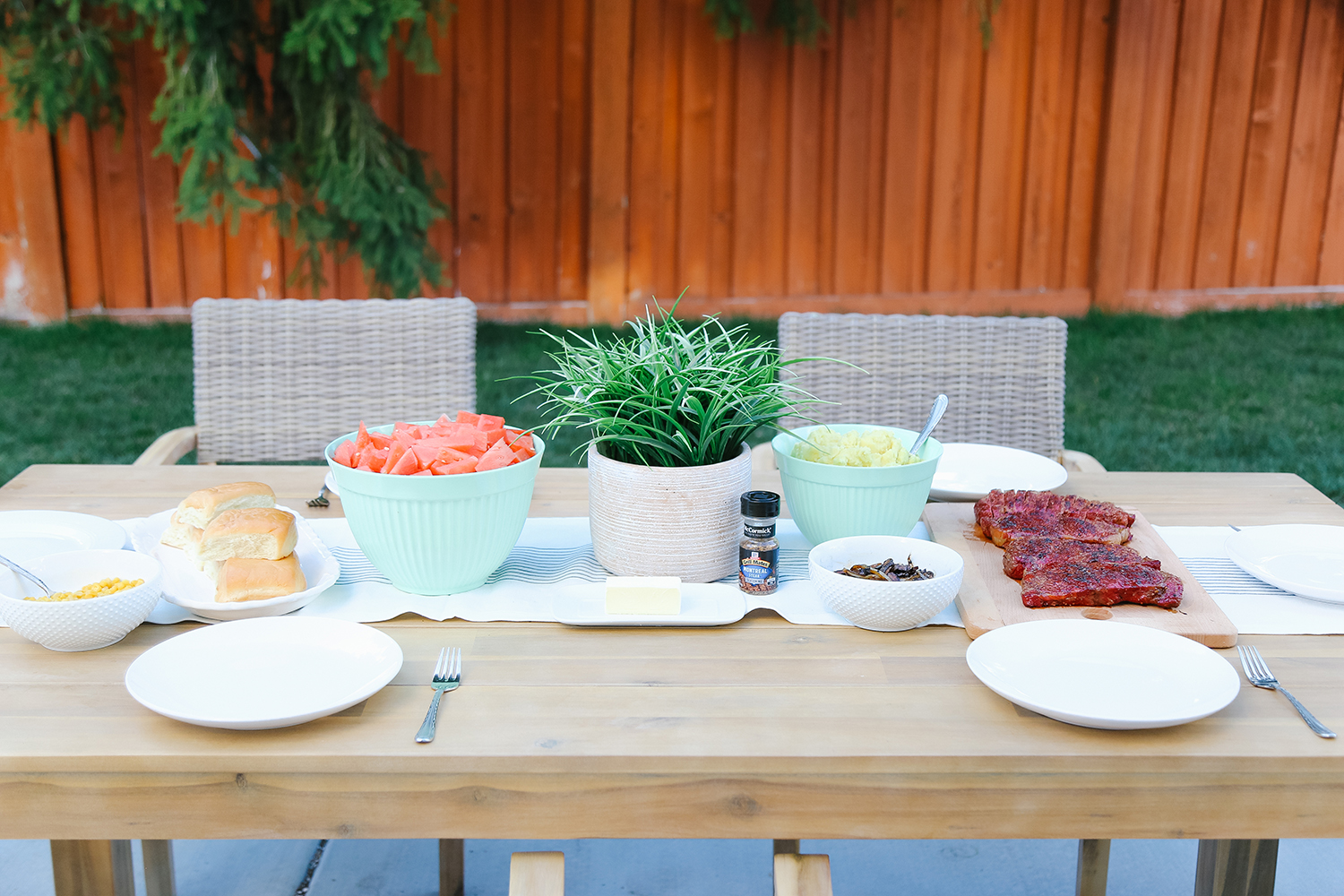 2 ingredients and 2 steps and your Montreal steak recipe turns out amazing!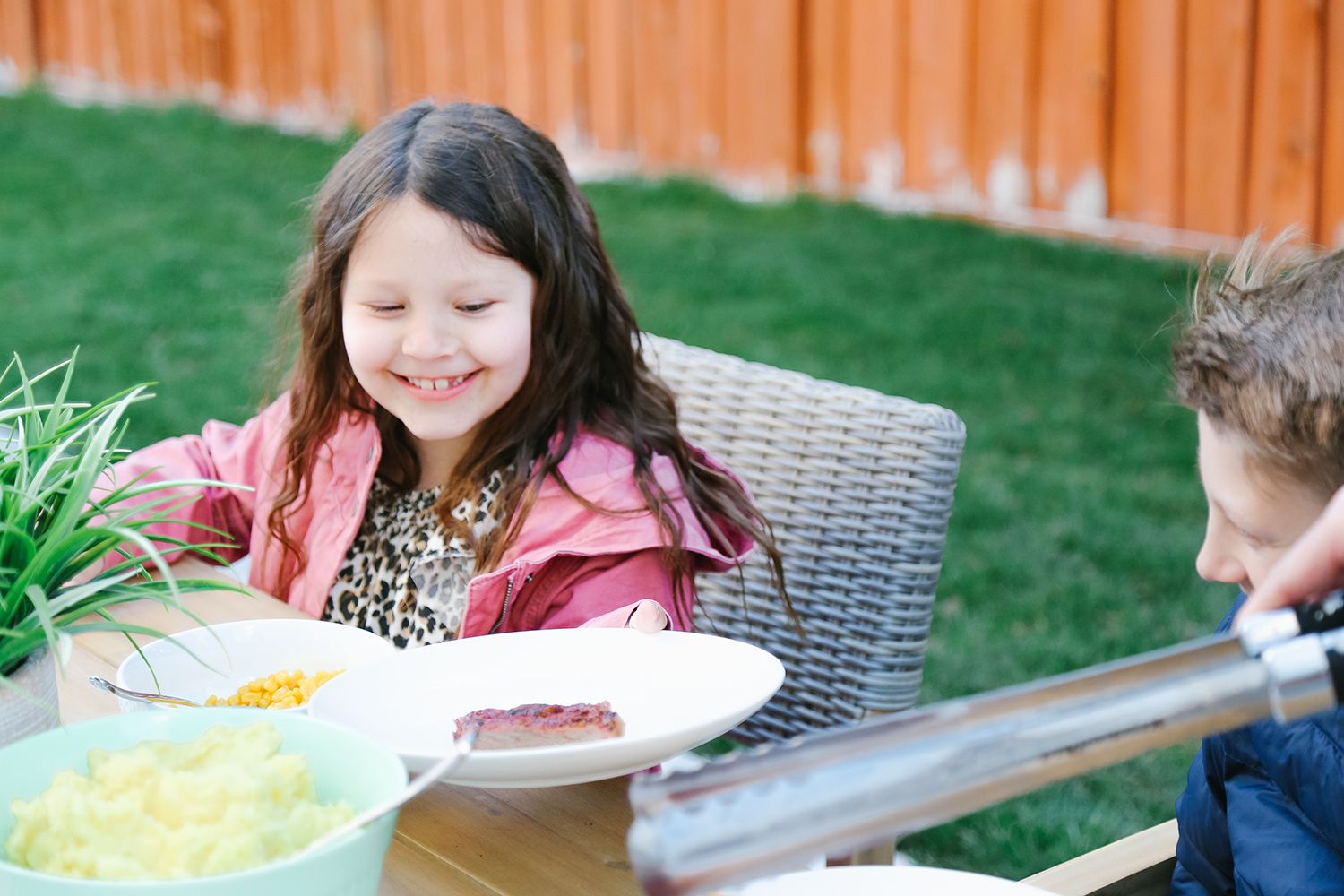 Our kids were so excited to have a steak and potato dinner outside! Even if we had to grab light jackets towards the end.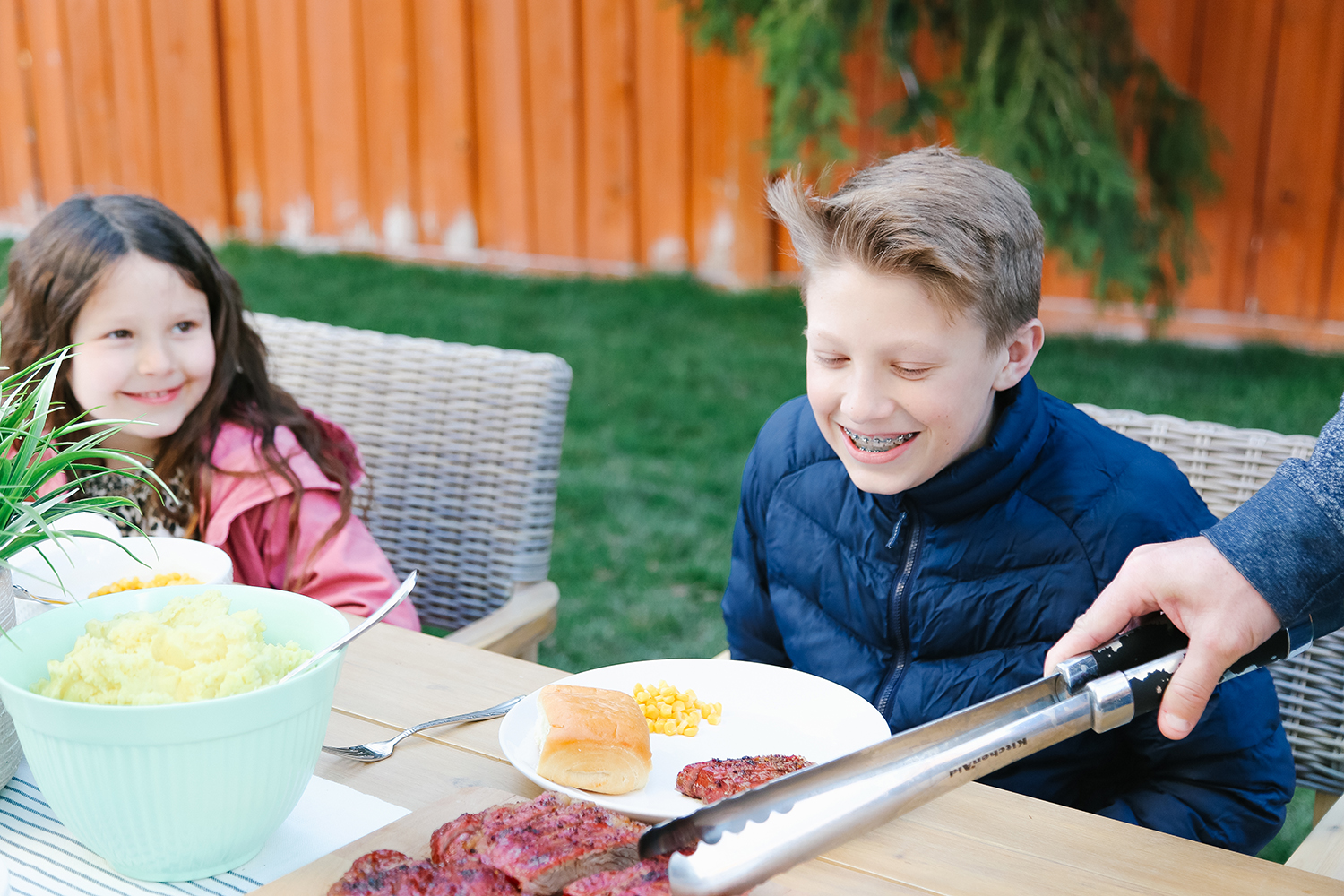 Since Steve loves starting meat on the smoker and then moving it to the grill to just make it even more amazing, we did that with this recipe so I could use both.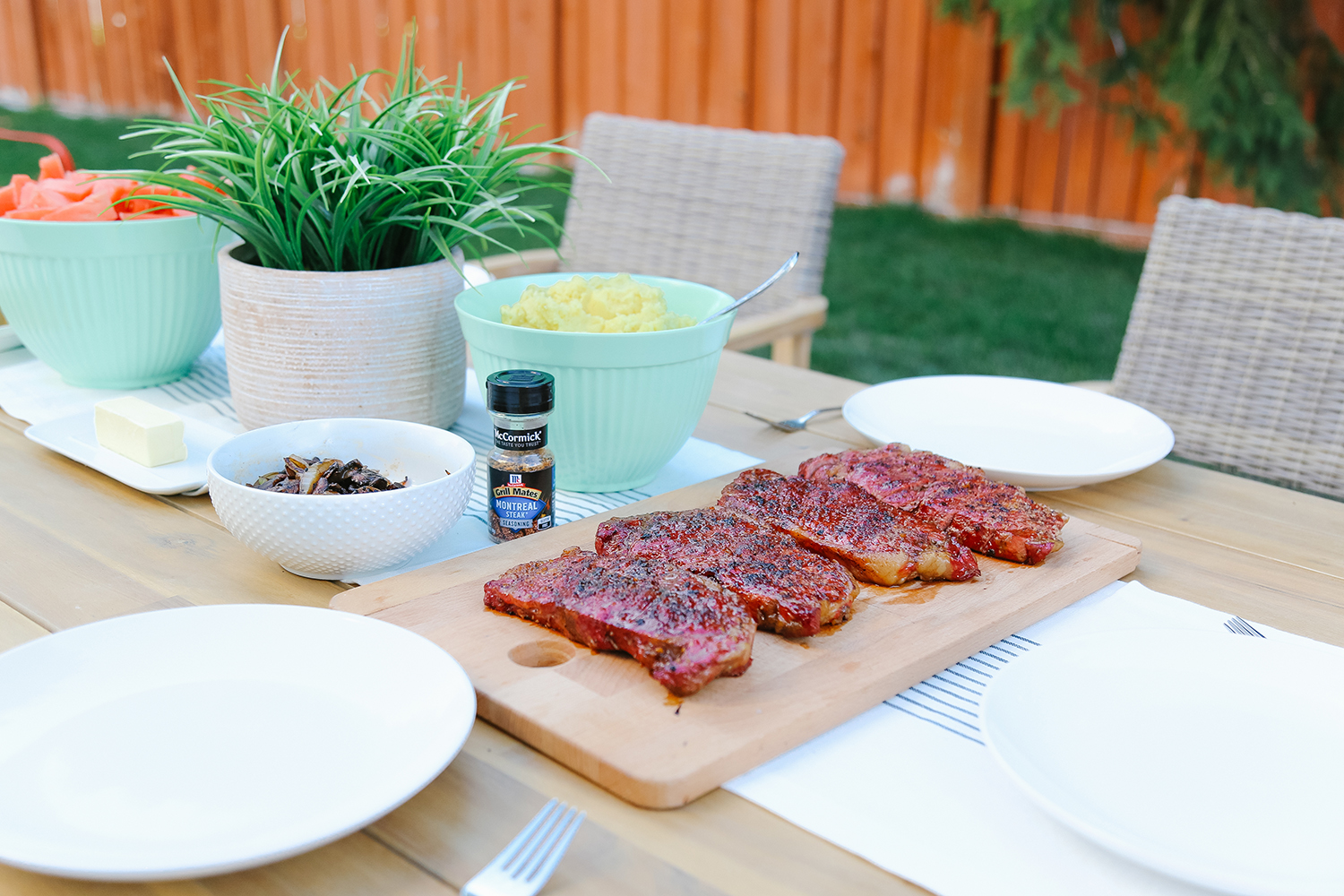 These Montreal steaks turned out so good and didn't take that long to throw together. The side dishes took more time than grilling the meat.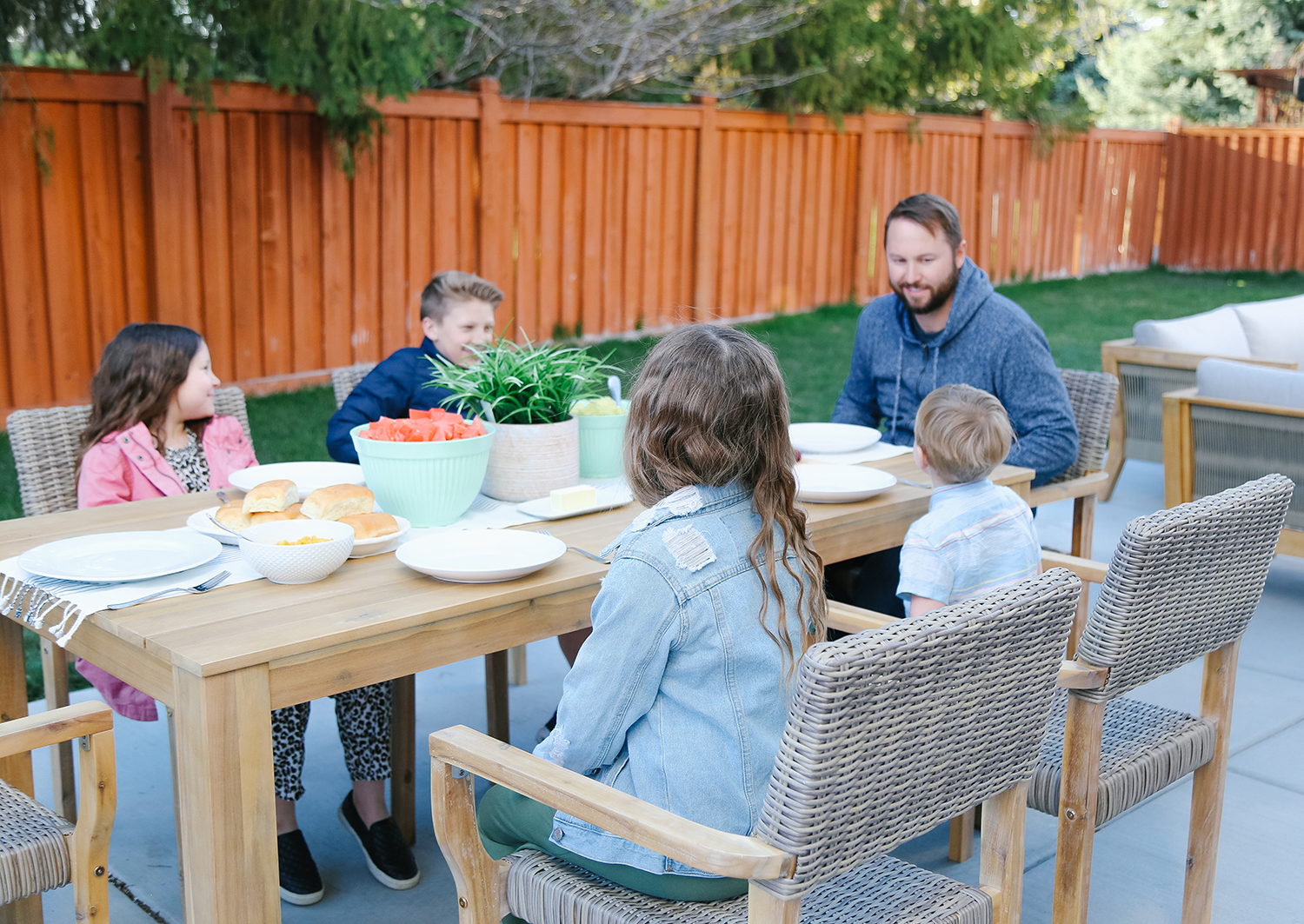 Good food with my favorite people is what so many of my memories are made up of.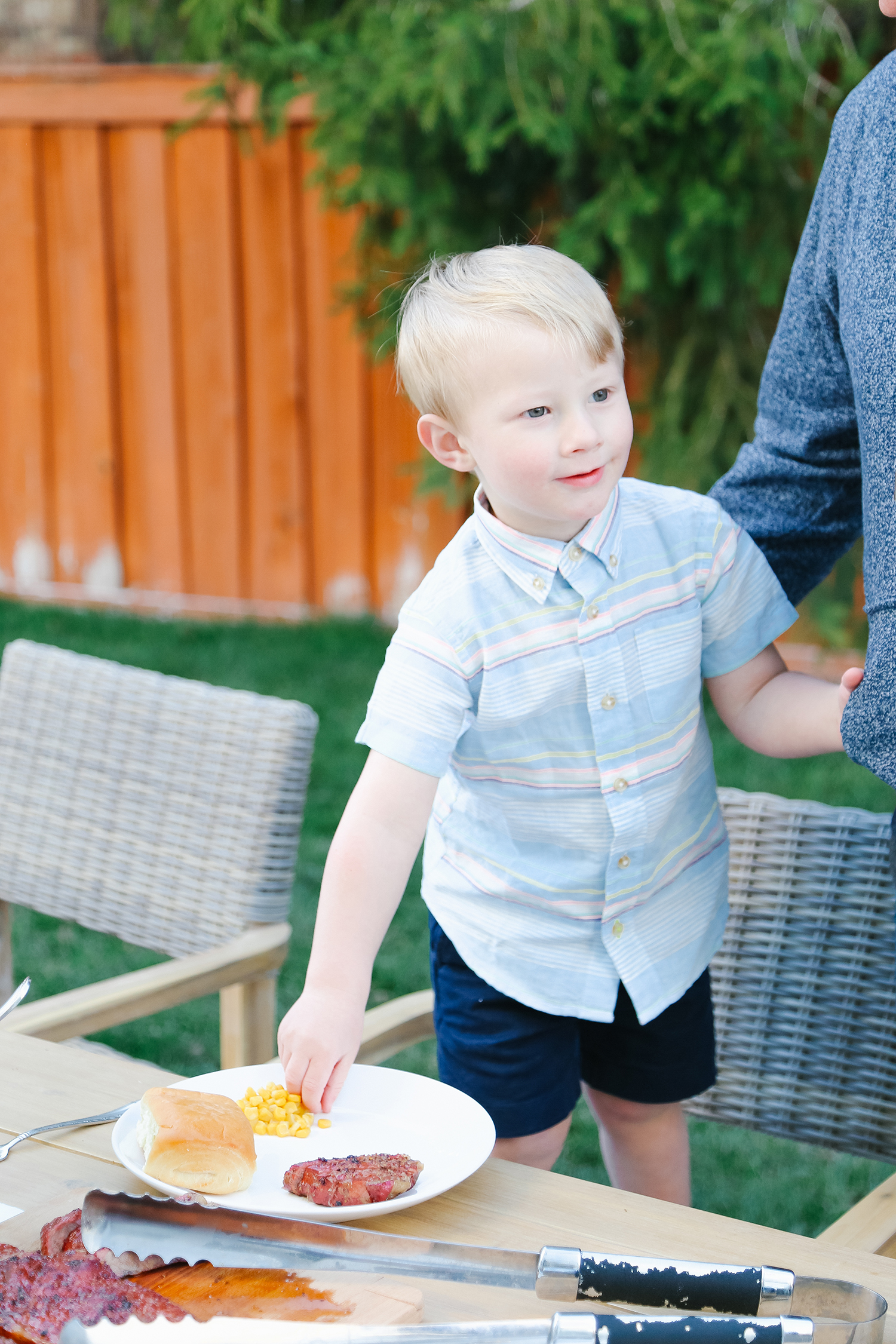 Even the pickiest of eaters loved this meal & kept asking for more.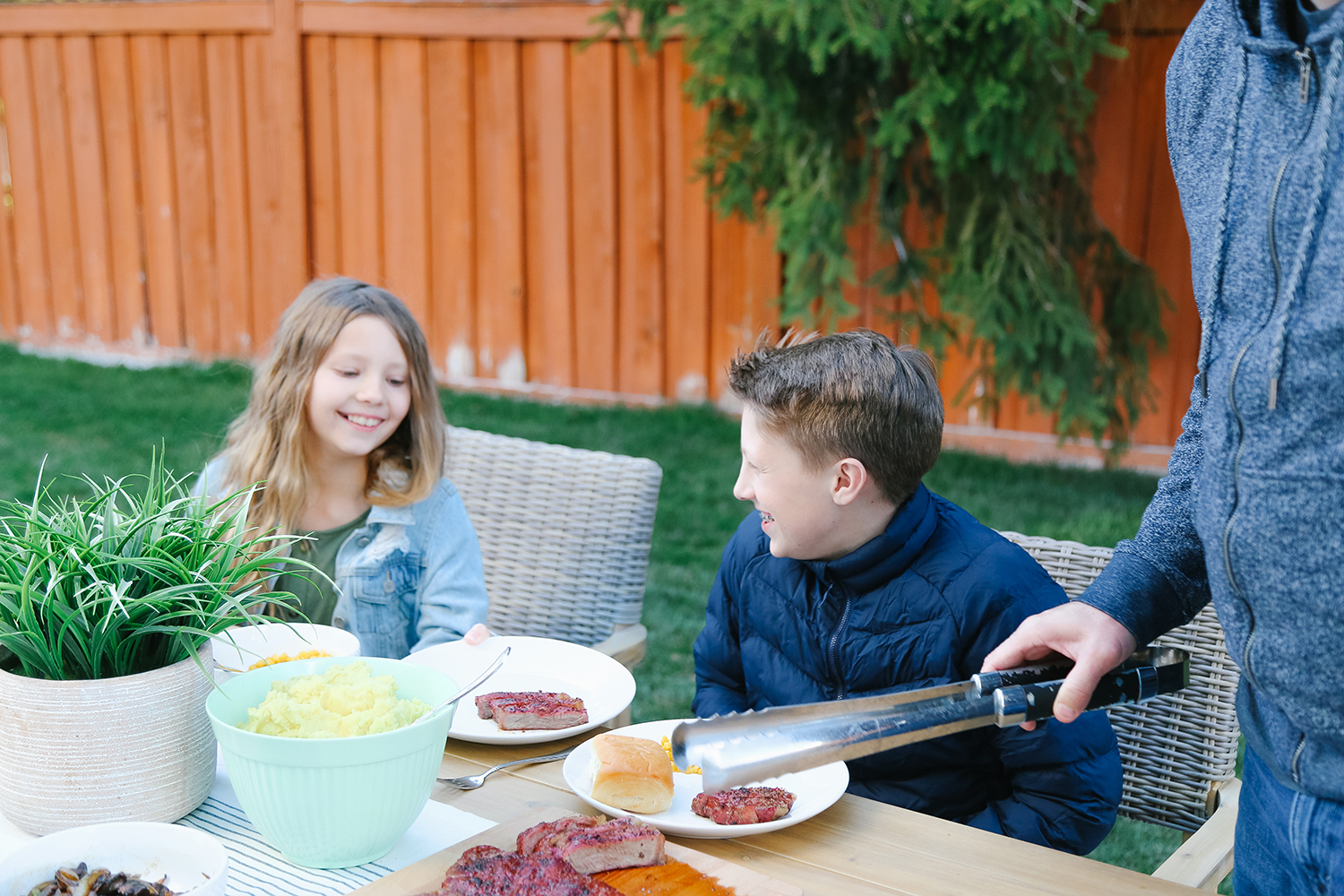 This girl takes after her mom and would eat steak every night if she could.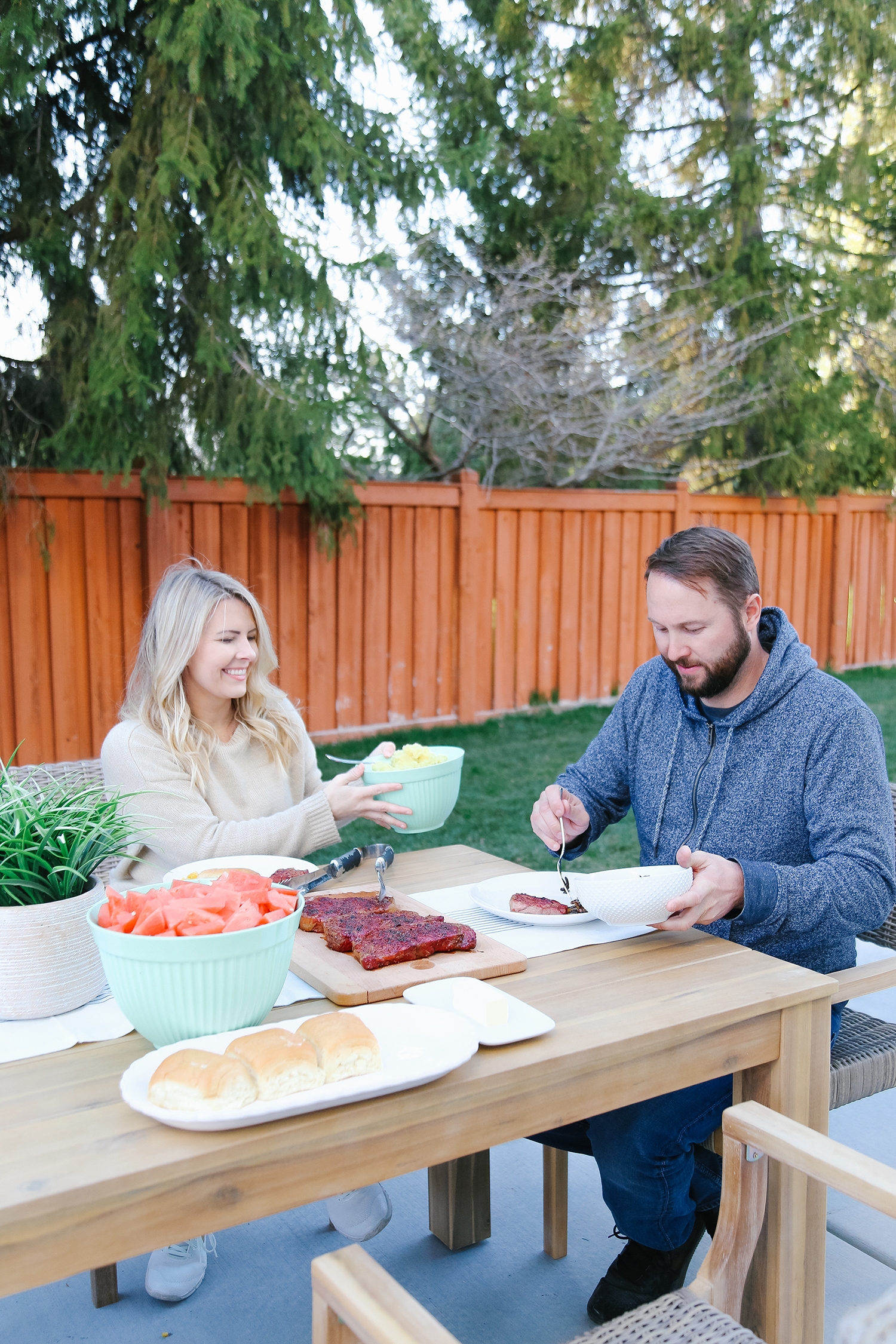 Per usual, the parents eat last and it's almost like we get to enjoy a mini date night while the kids run around the yard.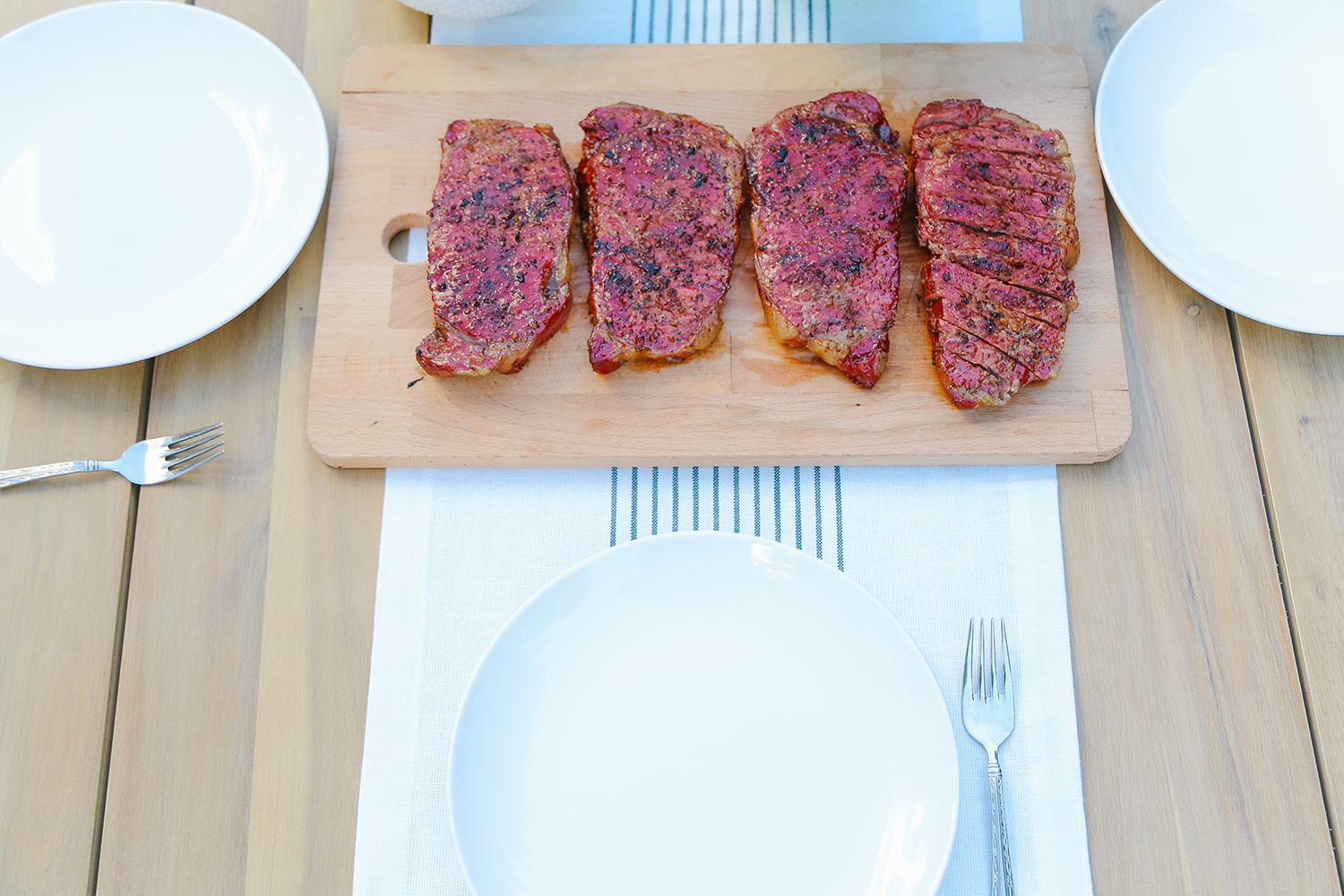 Bring on summer! Bring on grilling season! And crossing our fingers that soon we can entertain people! This extrovert is missing planning big dinners and hosting good friends.
---