Happy 2023 to everyone! The holiday season has been incredible but also crazy. I need to do a home reset for the New Year because life has been so busy recently. My resolution has been to organize my home from top to bottom completely; definitely going to be a month-long task. To help me out, I have found everything I need to make the job fun from Amazon. I'll share everything from the kitchen to bedroom organization; let's get started!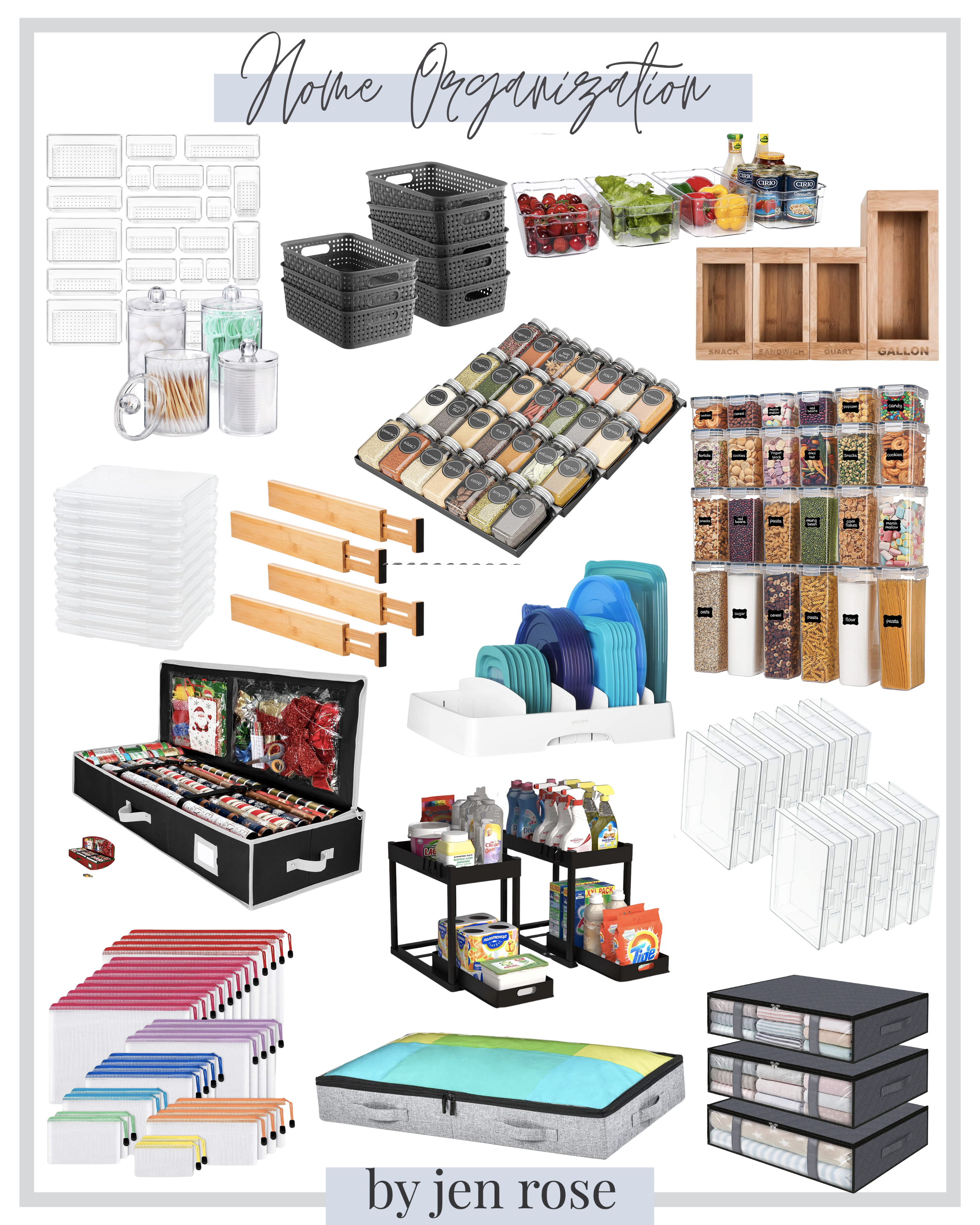 Kitchen Organization
My kitchen is the busiest room in my household, so I'll take all the organization I can get. I have a lot of Tupperware that constantly gets misplaced, so I snagged this Food Container Lid Organizer. With kids in the home, it can be a struggle to keep our food fresh, and I love the look of these Pantry Food Storage Containers. The same thing goes for the fridge with these Organizer Bins, this has cleared up so much space, and it's easier to find what I'm looking for. I have been meaning to organize my spices for a while now, but no more excuses this year, so I grabbed this Spiceaid Organizer.
Bathroom Storage Hacks
Organizing where you can is critical, whether your bathroom is big or small. This is the space we get ready in every day, so I like to have it in shape. I have been using these classic Qtip Holder Dispensers for years as a bathroom staple. I also snagged these Plastic Storage Baskets to keep my makeup and everyday skincare separated in my drawers. For all my bathroom cleaners, I use this Sliding Cabinet Basket and love them. Perfect for any space in your home you want to double your storage.
Bedroom Organization
I am definitely one of those people who has too many clothes… and while I could do with a closet clean out, I definitely need help organizing this space. I have started switching out my wardrobe based on the seasons. So when winter is over, ill use these Underbed Containers to store my winter coats and make some room in my closet. These Foldable Storage Bags are also an excellent option for storing summer tops and linens. For any luxury items I have in my home, I grabbed these Waterproof Ziplock Bags because you never know. Also great for traveling. My favorite organization hack has been these Bamboo Drawer Dividers; I have put them everywhere. Bonus points because they are adjustable.
I am probably a little too excited to get my home this organized, but when it's all done, I know I will love it. Life can get crazy, and a little home organization is always there to calm the nerves. So tell me in the comments what your New Year's Resolution is! You can shop all of these home hacks here:

---