Happy Tuesday friends! I'm super excited to be sharing a favorite maternity outfit of mine AND to be giving away $500 to Target with some amazing bloggers! Scroll to the bottom to enter! I'm loving some of the more feminine trends that are popping up. Ruffled sleeves, embroidered jackets, & lace detail. Lace and florals are a couple of my favorites and if you are a frequent visitor here, you have heard me say that over and over.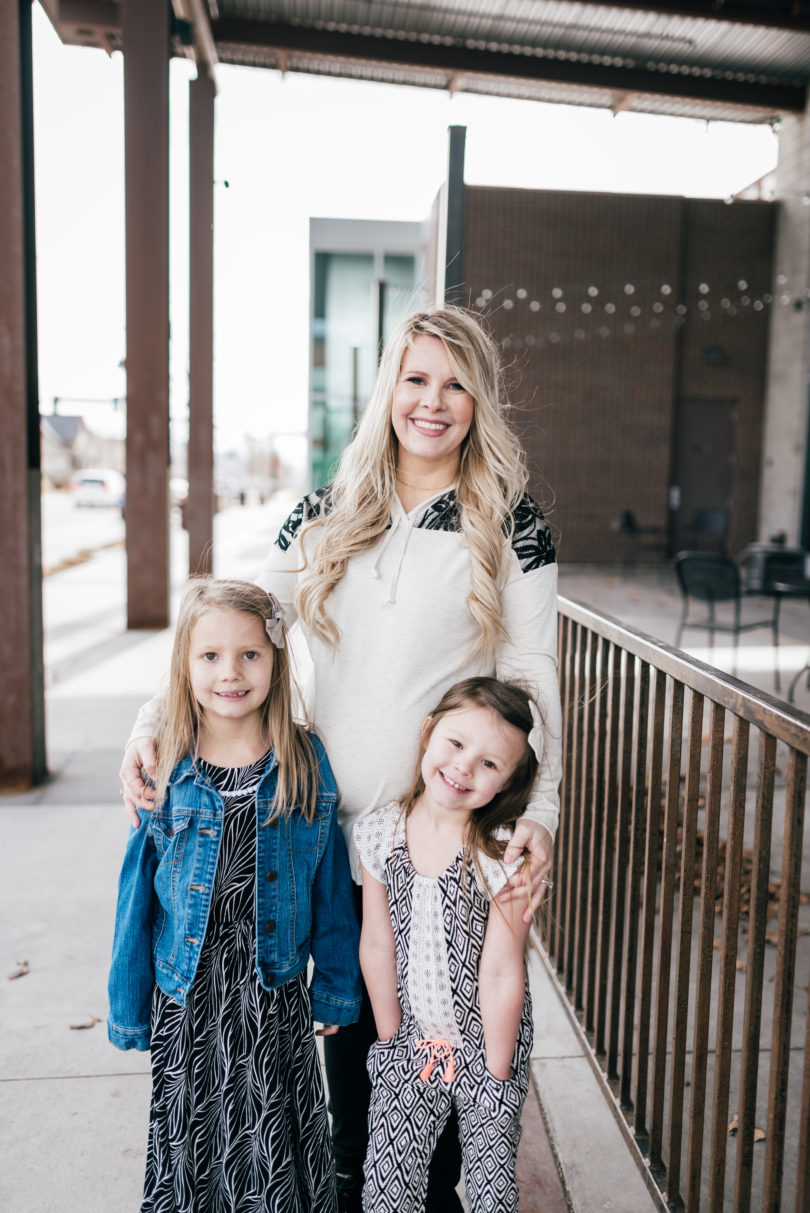 When I saw this sweater with a pop of lace from Pink Blush Maternity, I knew I had to have it. When I got it in the mail, I loved it even more than in the picture because it's super light. Had I have been pregnant through March and April, I still could have worn it. Knowing the rollercoaster weather that is Utah, I probably could have worn it longer.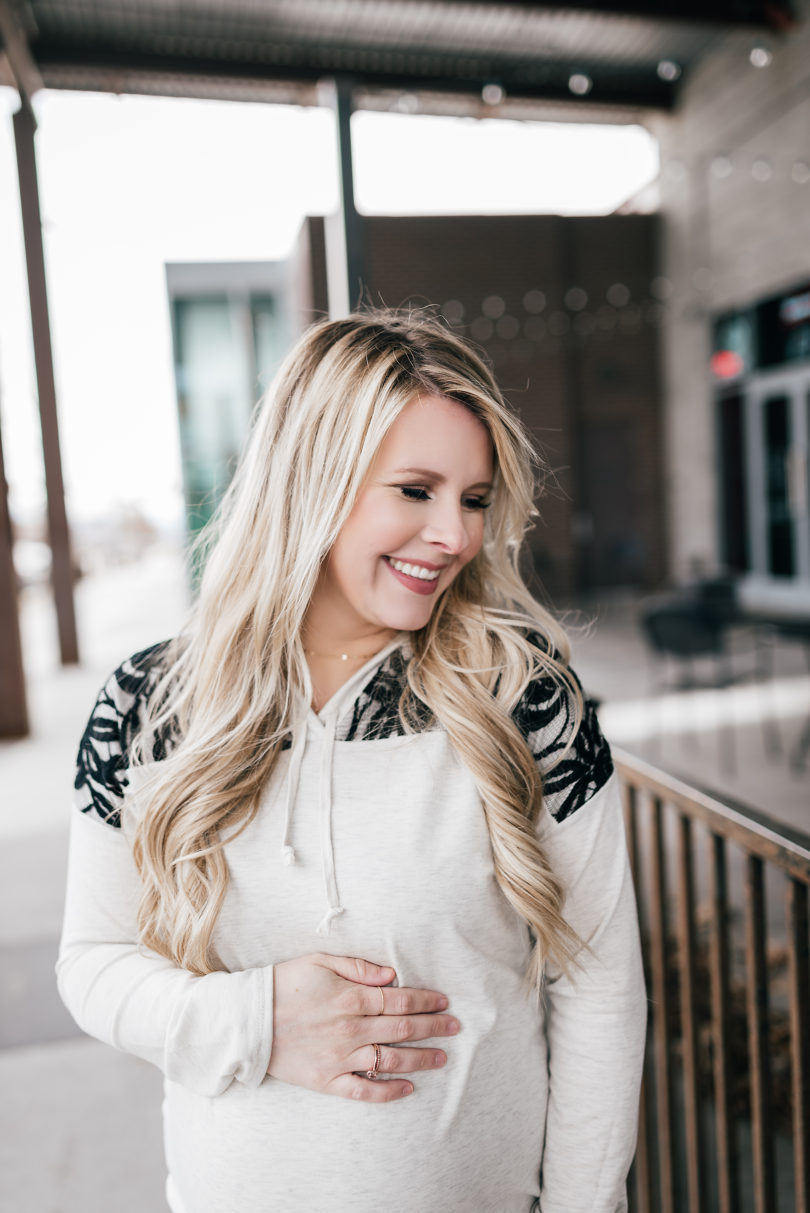 Along with my lace sweater, I love my lace choker from Made by Mary.
A huge thank you to Rachel Jenkins for doing my makeup & Paige Nicolle Photo for taking our pictures!
Wearing Laced Hair Extensions.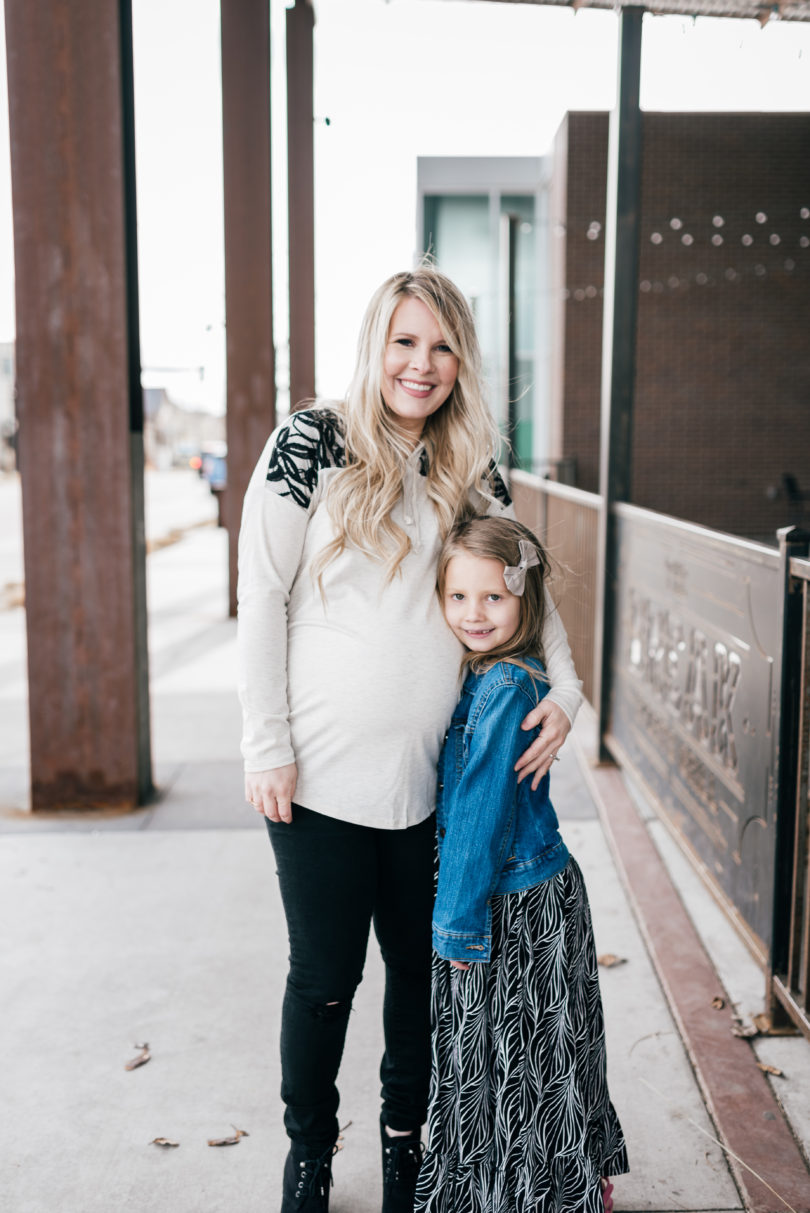 This little mini me seems to be growing up way too quickly. She has been begging for high heels so we found her some cute wedges, loves dresses and side pony tails. She lost probably 3 or 4 teeth this week and I'm wondering how she is chewing her food and she's been asking when she will be able to get her ears pierced.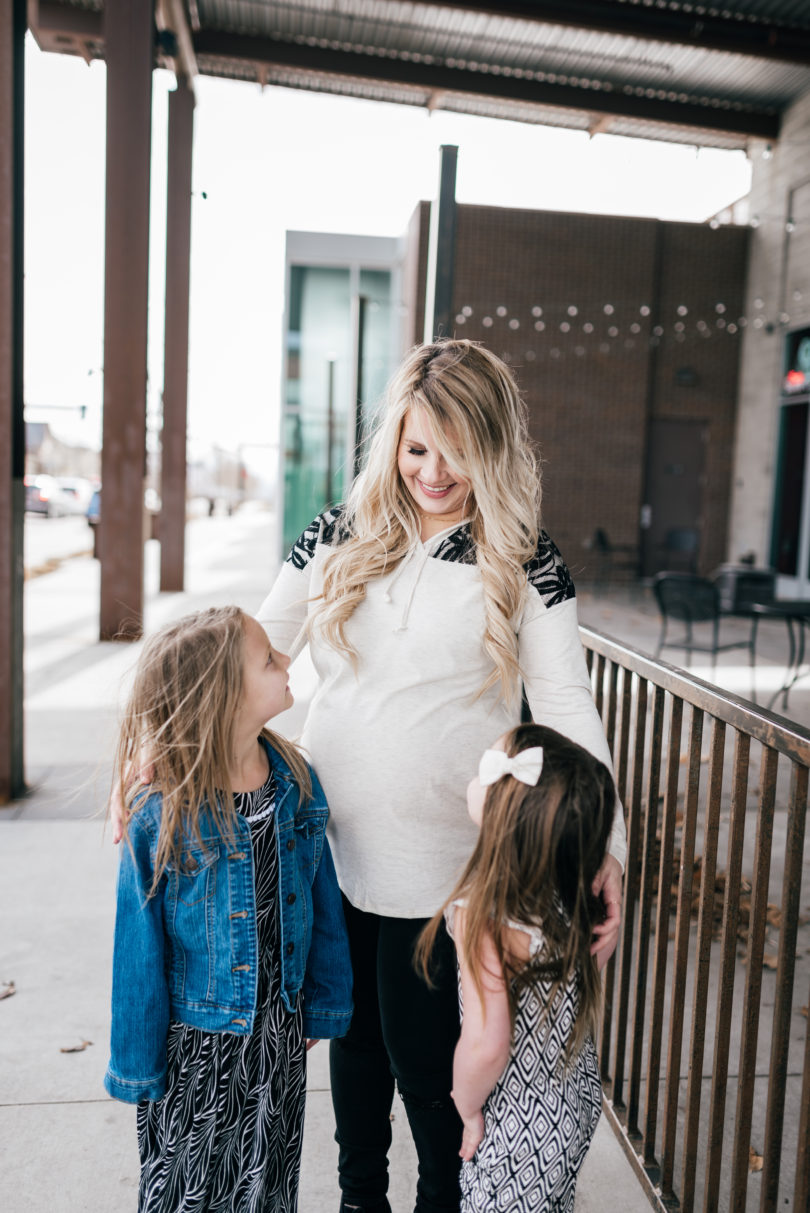 Big Sis: Crazy 8
Little Sis: Crazy 8
Both under $15 & they are so cute!
Mom: Pink Blush Maternity (super cute maternity and non maternity clothes)
My jeans are sold out, but there are cute ones on sale from Asos, love the look of these ones, & this pair is very similar.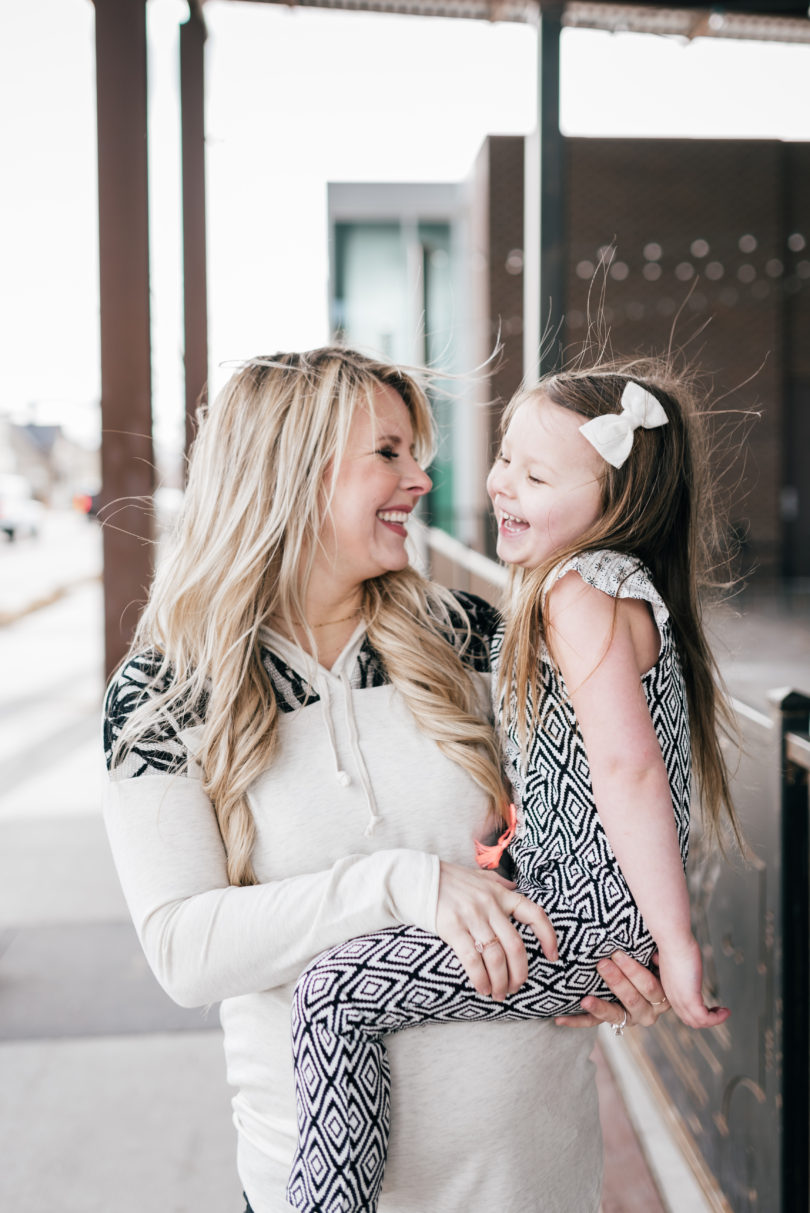 I was so worried about her becoming a big sister and not being my baby anymore, but she's let me know she's fully capable. She can make her own princess toast (cinnamon sugar toast) & can wash her hair with minimal help from mom. When the sun is out, she will stay outside jumping on the trampoline for as long as she can.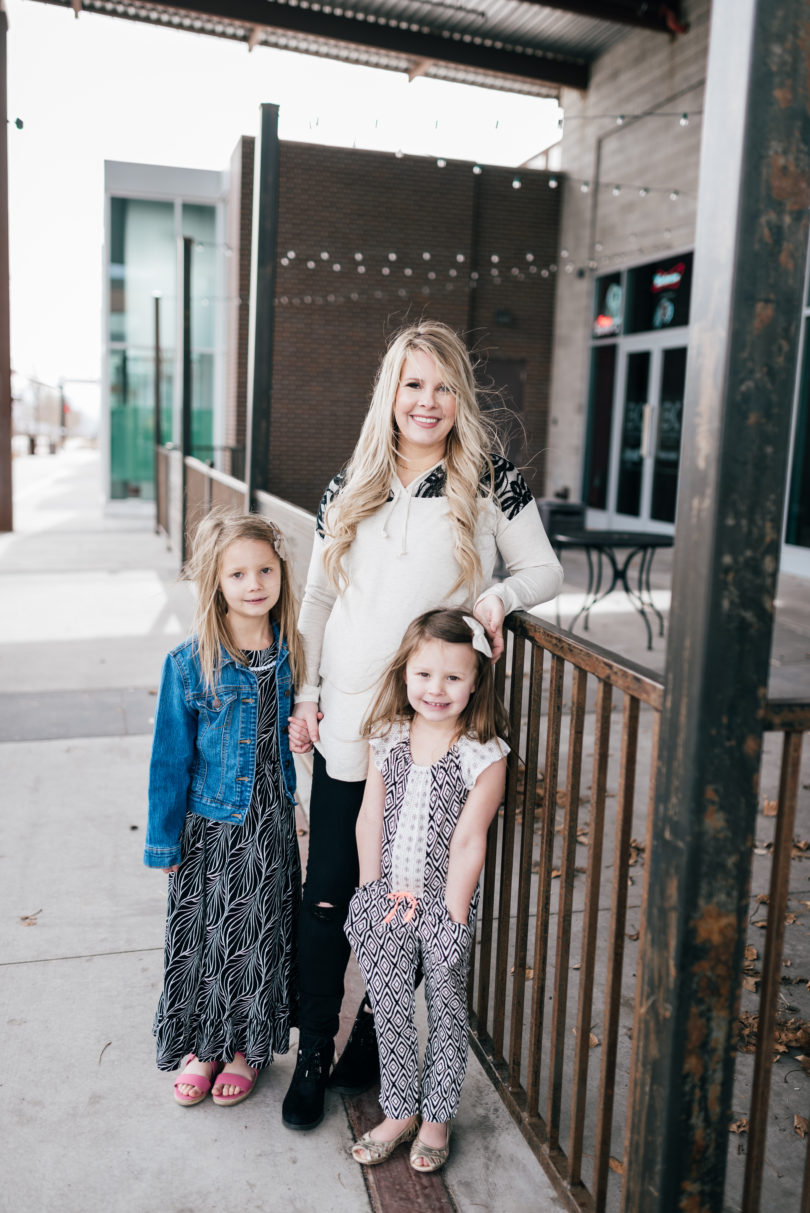 Make sure you enter the giveaway below! We can think of multiple treats $500 could get us from Target!
Entering is so easy!
Good luck!
---