As much as I love holidays, I'm a little bit of a scrooge when it comes to Halloween costumes.
I love to make the treats, go to class parties, decorate, and walk around the neighborhood watching my kids trick-or-treat, but dressing up myself can be a struggle.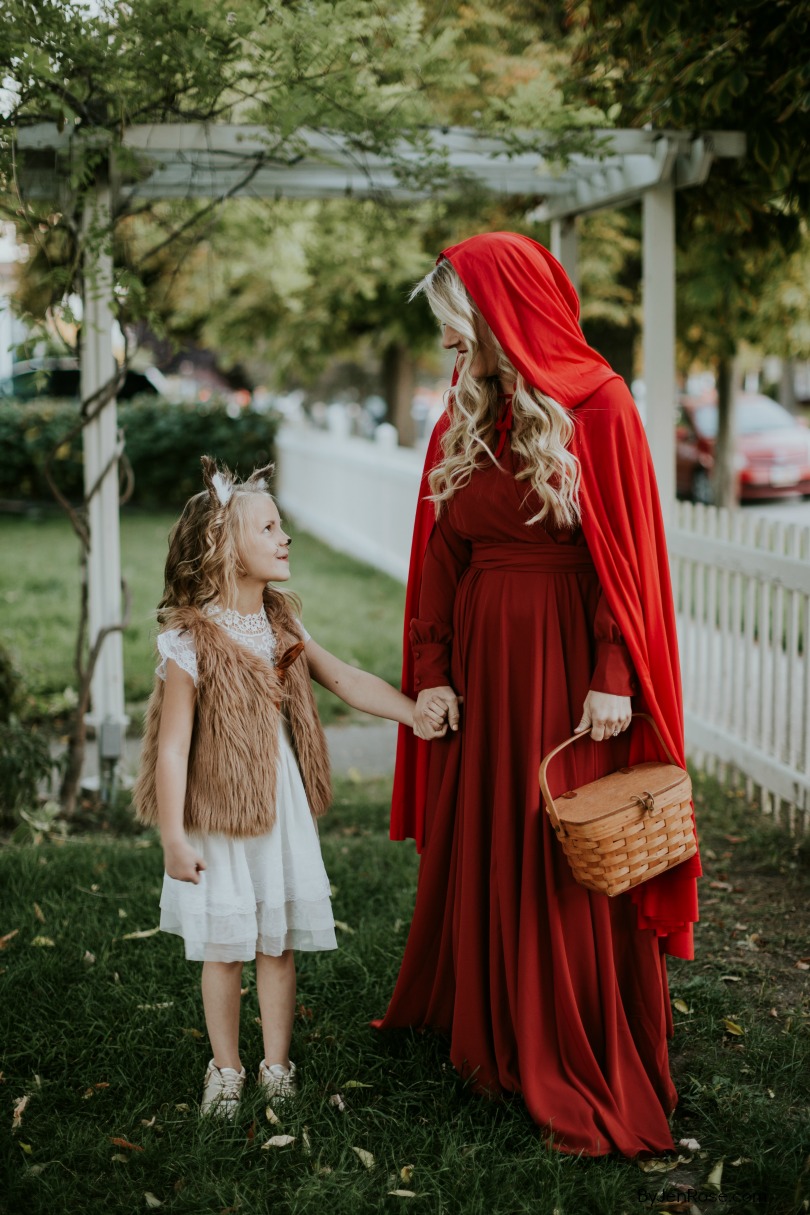 If I can whip something together from pieces I already have and call it a Halloween costume, I'm happy with that.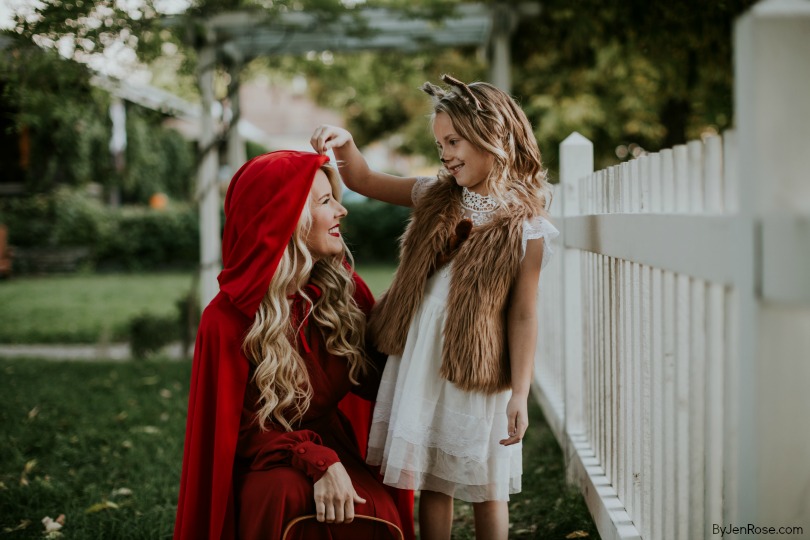 This cute little girl and I decided we would dress up as Little Red Riding Hood & the sweetest wolf you've ever seen.
Thank you Roxana for these pictures!
Luckily we had everything we needed right at home & the only thing we had to do was make wolf ears that took 5 minutes.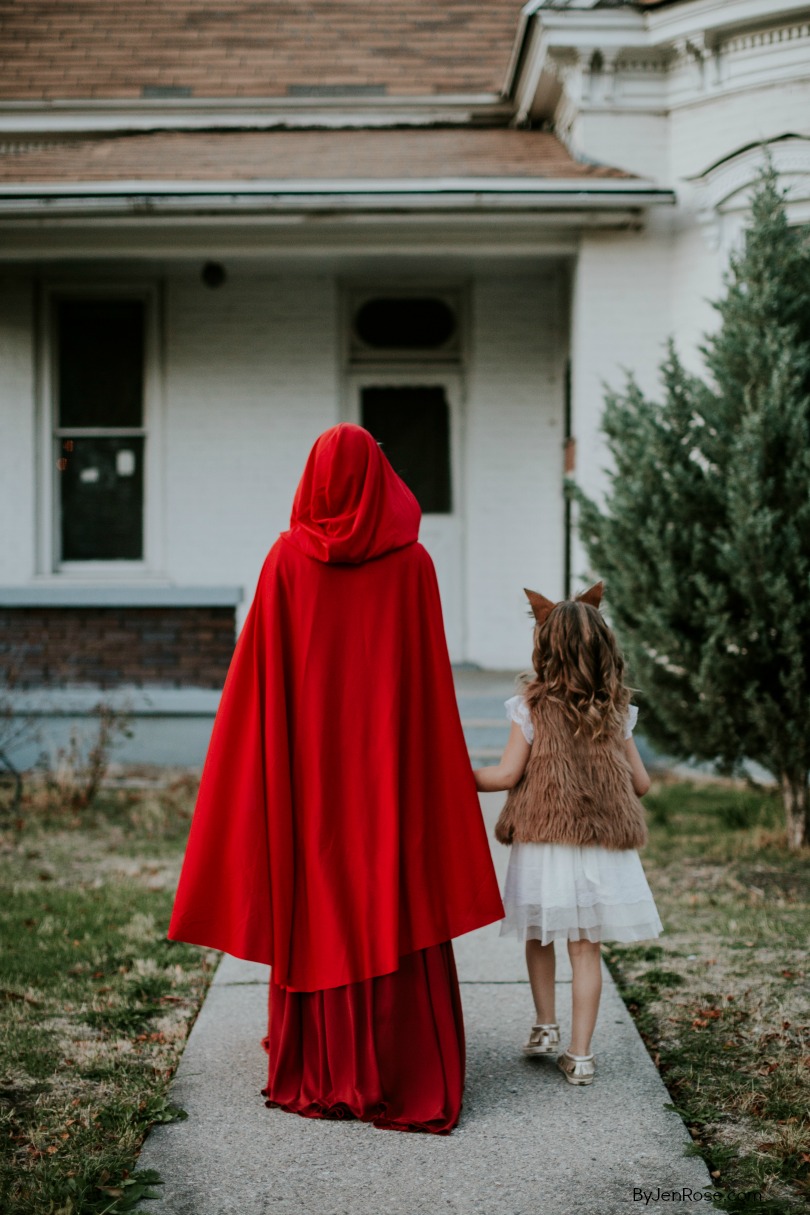 I'm pretty sure this was the easiest of the Halloween costumes we've ever put together.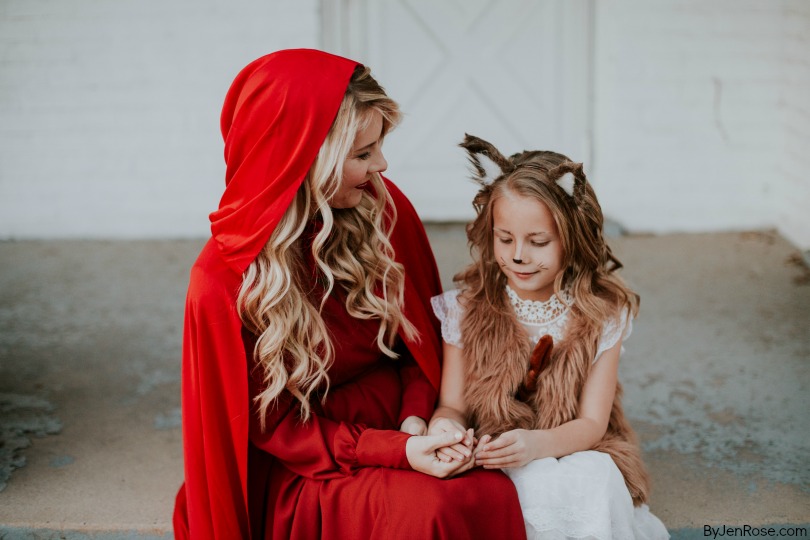 This beautiful maxi dress from Shabby Apple is front and center in my closet right now. It's so gorgeous, a must have for fall & winter this year.
My little wolf's dress was from Jane.com
We grabbed a few small pieces of fur from Joann & glued them onto a piece of felt lined with floral wire. Attach them to a headband and you are good to go!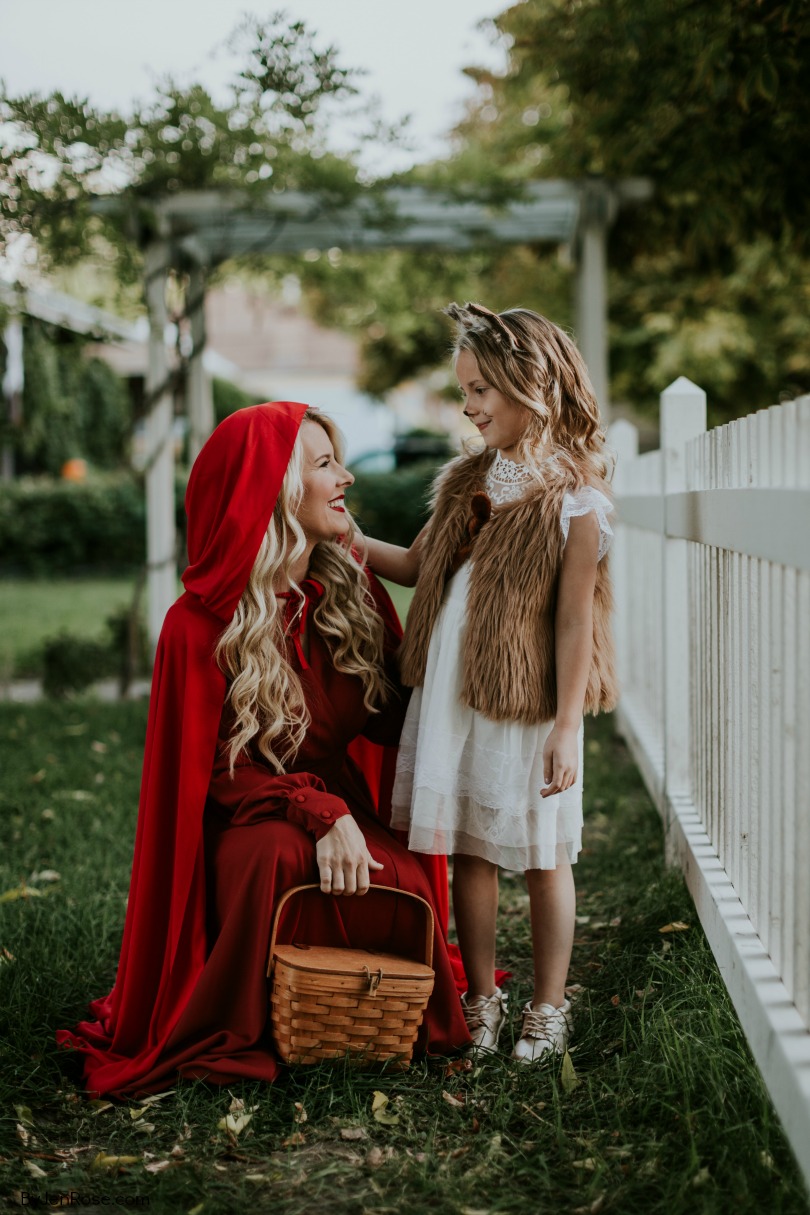 Did anyone else have a Longaberger basket growing up? I remember using mine as a lunchbox for school for a couple years during my elementary grades & now my girls use it for dress up.
Both of my girls love the Next Step Hard Soles from Freshly Picked. I love that they went from wearing moccs into these shoes. They are so cute!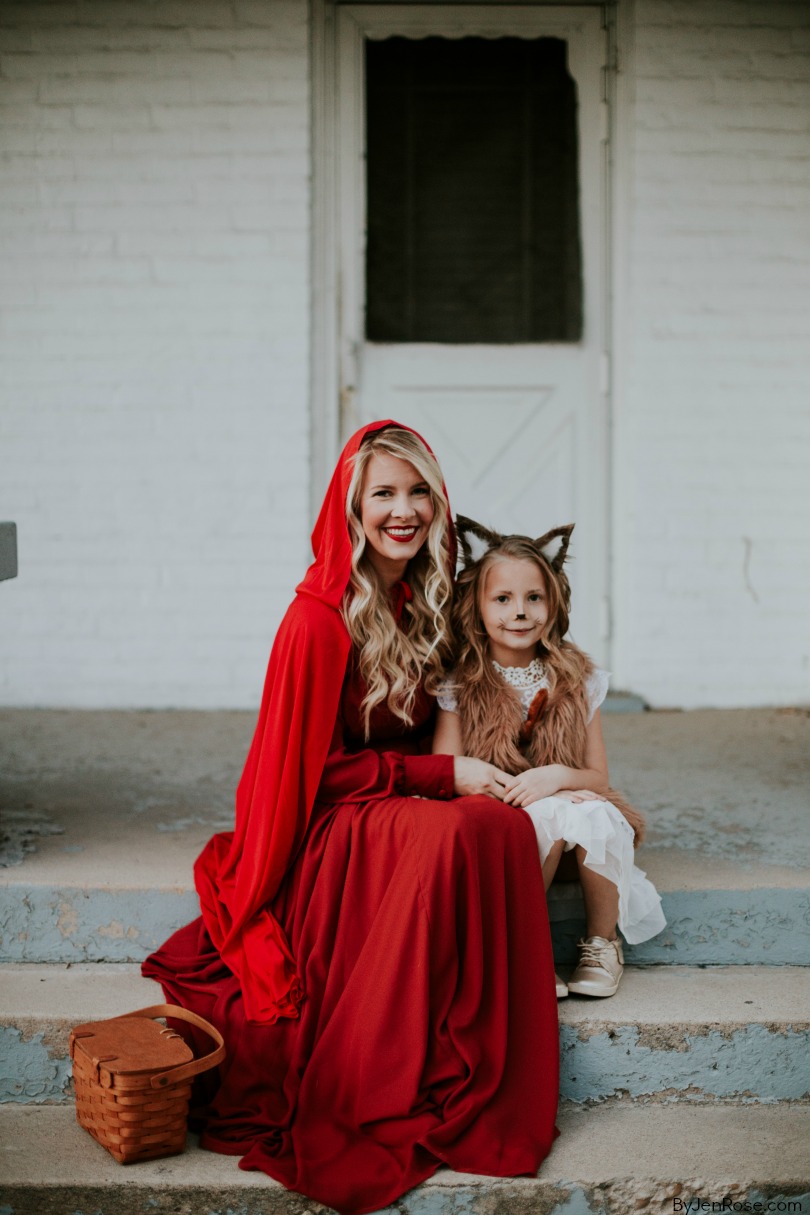 We both had our makeup done by the talented Jen from Classy Cozmetics.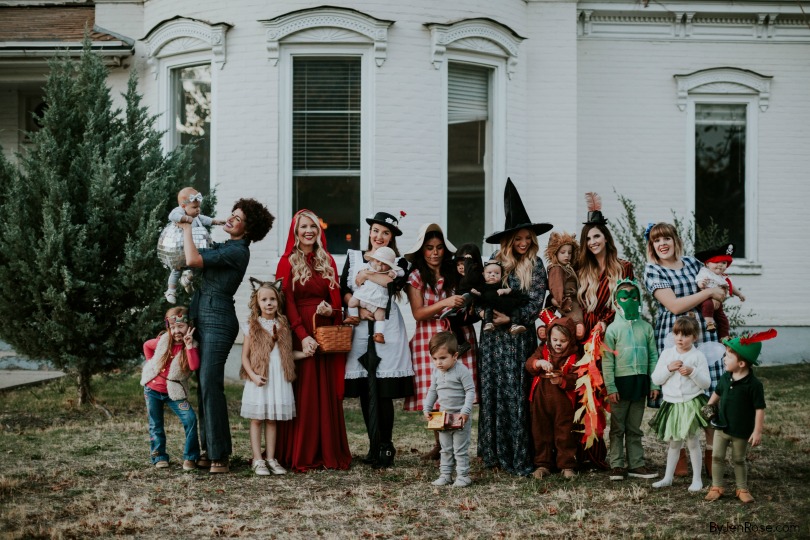 Make sure you check out these beautiful moms and the costumes they whipped up for their littles & themselves. It was so fun to get together and get some creative juices flowing.
Kaylynn – Among the Young
Jen – Classy Cosmetics
Roxana – Roxana B Photography
Whitney – Whit J xoxo
Makelle – Lost Boys Are We
Michelle – The Mumsy Blog

---