Spring is almost here, and I cannot wait for warmer weather and fewer layers. This is the perfect time to revamp your wardrobe with fresh pieces that will help you transition from winter. If you prefer a more neutral and timeless look, then you're in the right place! Here are some of the must-have neutral fashion staples for this spring season.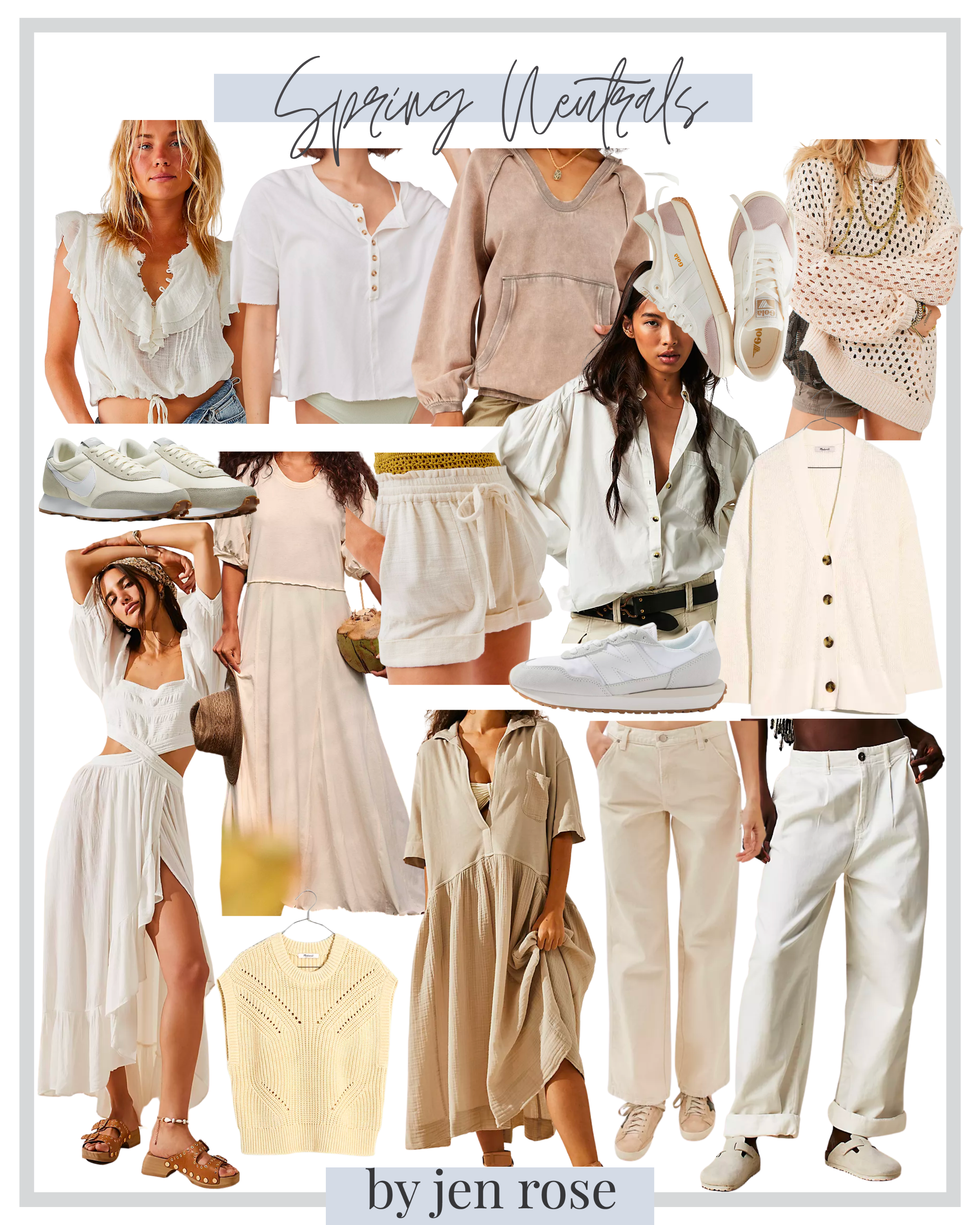 Spring/ Summer Dresses
Dresses are my go-to outfits during the spring and summertime. Especially neutrals because they work in a pinch for any occasion. For more of an everyday basic, I love this Beige Midi Dress. You can rock this around town or wear it to the beach as a coverup. The same goes for this Brentwood Maxi Dress, which would look adorable with a pair of sandals and a straw hat. For dressier occasions, I will be showing off this stunning Cut Out Maxi Dress. This dress is effortlessly chic and stunning.
Neutral Knits
While we expect warmer weather this time of year, it's essential to keep a few neutral knits in your wardrobe that are light and versatile. A great piece for transitioning between spring and winter is this Lovell Cardigan, which adds on top to any look. The same goes for this Holey Sweater, which would look adorable layered over a cami or dress. I love this Seamed Hoodie for lazy days that you can style with a pair of Baggy Jeans or leggings. Last but not least, for a classier look, try this Sweater Tee, which is perfect for workwear or a girl's day out.
Sneaker Staples
White sneakers such as these New Balances are a timeless staple that goes with any outfit. Whether you're running errands or dressing up for a night out, they will match. These Nike Daybreaks are the perfect choice for a comfortable and stylish look. Or, if you prefer a little pop of color but still need a versatile sneaker, try these Golley Valley shoes. I love the small details on these.
With these neutral fashion staples, you can create endless stylish outfits that are both timeless and on-trend. Have fun mixing and matching; never have too many basics in your wardrobe. Tell me in the comments which of these styles was your favorite. Shop all these looks here:

---