Are you a peppermint fan? Especially during the holidays?
I will take all the hugs, oreos, & peppermint shakes from Chick fil A.
I consume it all. Along with eating all of the peppermint stuff, I've been decorating in red & white this year too. What is the color palette you decorate with?
Thinking of adding to your holiday décor style this year? Check out Wayfair's selection of holiday decorations, including Christmas trees, Nutcrackers, lights, wreaths, and ornaments!
These Peppermint Meltaway Cookies are a favorite at our house!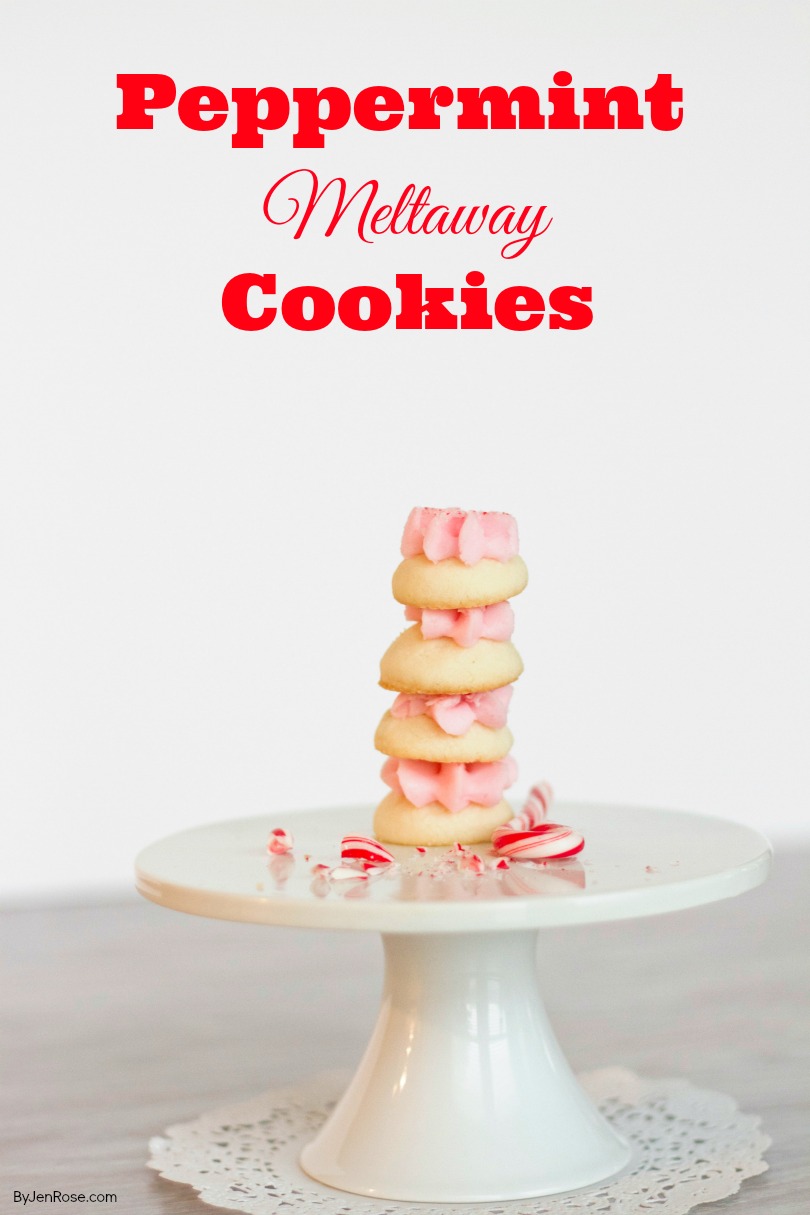 These cute little Peppermint meltaway cookies will literally melt in your mouth! They are so little you will continuing popping them in and before you know it, they'll be gone!
I found this recipe from Land O Lakes awhile back and make these every year.
This year these Peppermint Melataway Cookies were a great addition to our neighbor plates.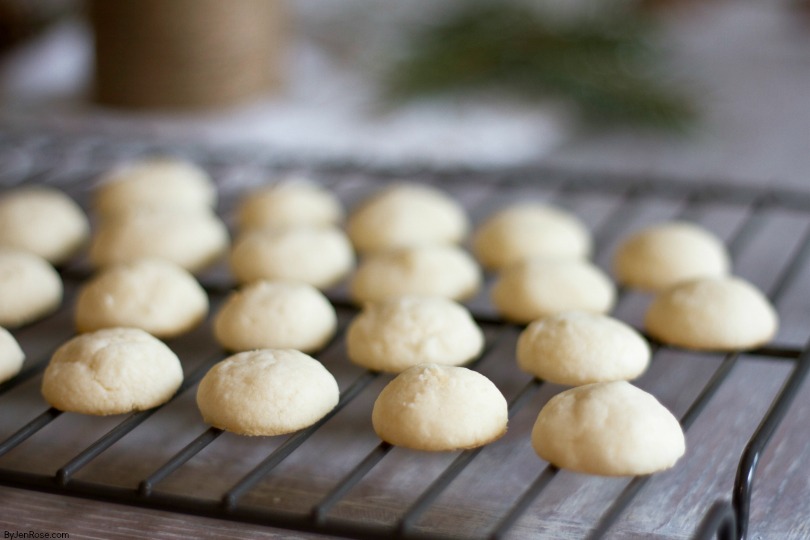 The Yummiest Peppermint Meltaway Cookies
For the Cookies:
1 Cup butter, softened
1/2 Cup powdered sugar
1 Tsp peppermint extract
1 1/4 Cups all purpose flour
1/2 Cup Argo cornstarch
Preheat your oven to 350 degrees. Combine butter, powdered sugar and peppermint extract in a large sized bowl. Mix until creamy and then add in flour and cornstarch. Put in refrigerator for at least 30 minutes.
Shape into small balls, about a teaspoon size. Put on an ungreased baking sheet. Bake 12-15 minutes or until edges are lightly browned. Cool 1 minute on cookie sheets and then put on cooling rack.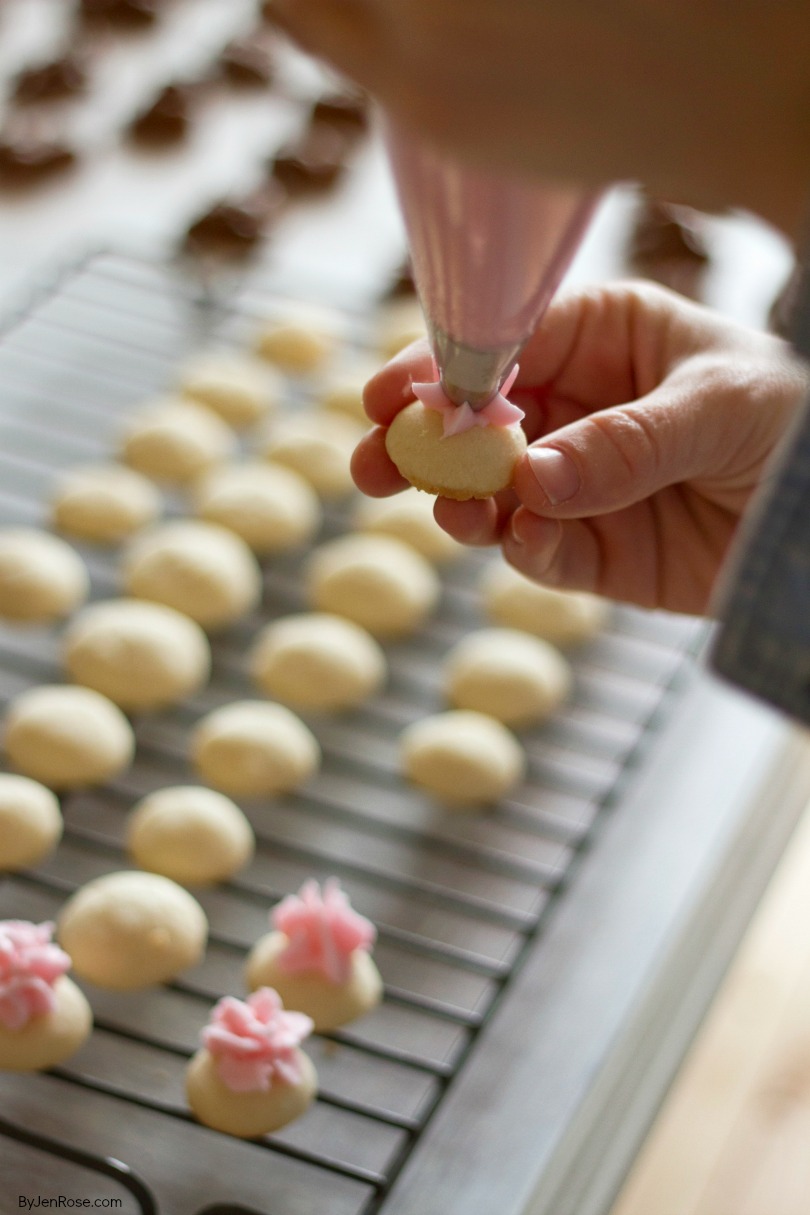 Peppermint Frosting:
3 Cups powdered sugar
4 Tbsp butter, softened
2-4 Tbsp milk
1 Tsp peppermint extract
pink food coloring
I use a 1M Frosting Tip and think it is the perfect amount of frosting per cookie.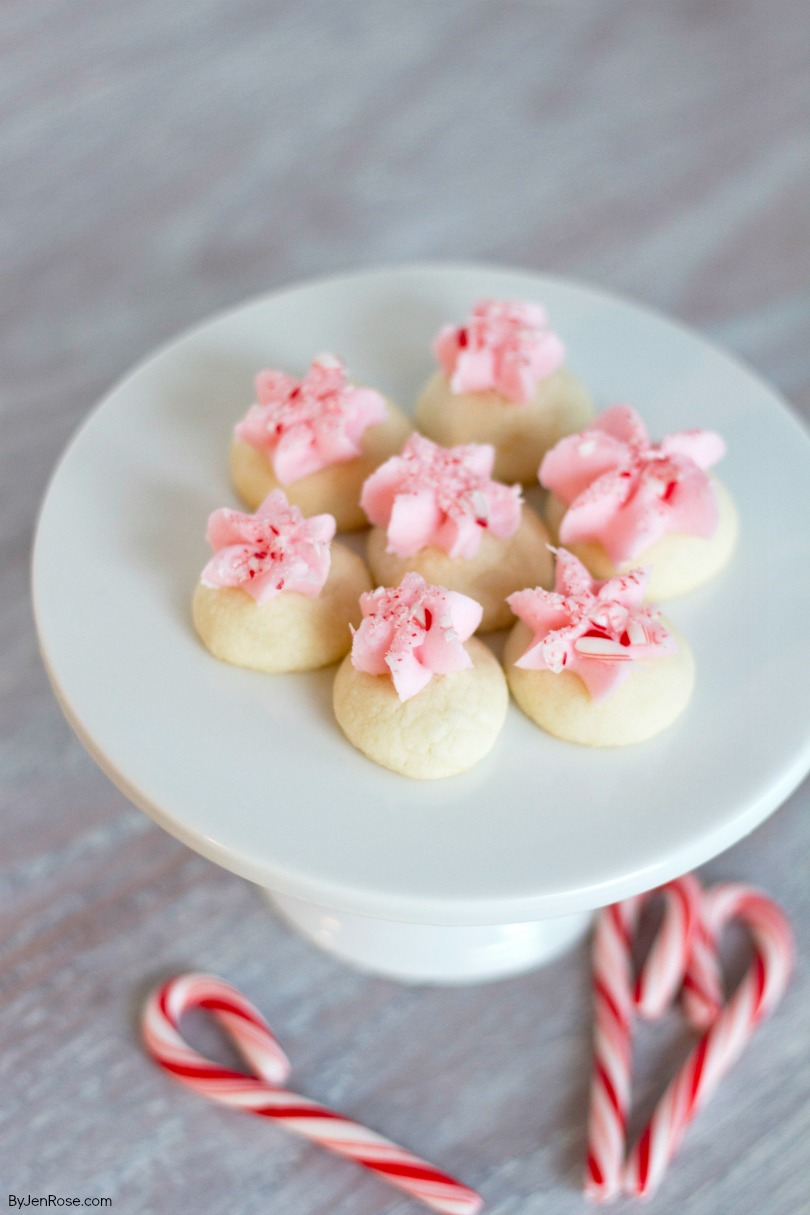 *I love peppermint so I doubled what they had on their recipe and I thought it was a great flavor & wasn't too strong*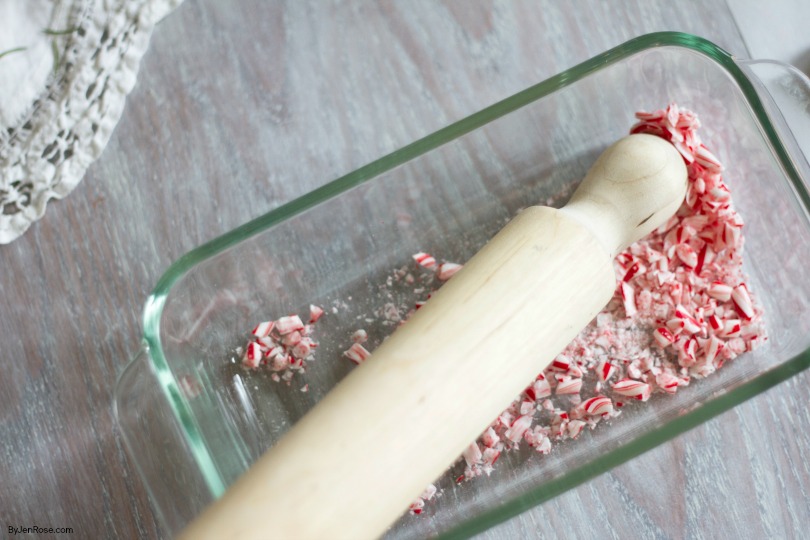 Make sure you crush up some candy canes to sprinkle on top!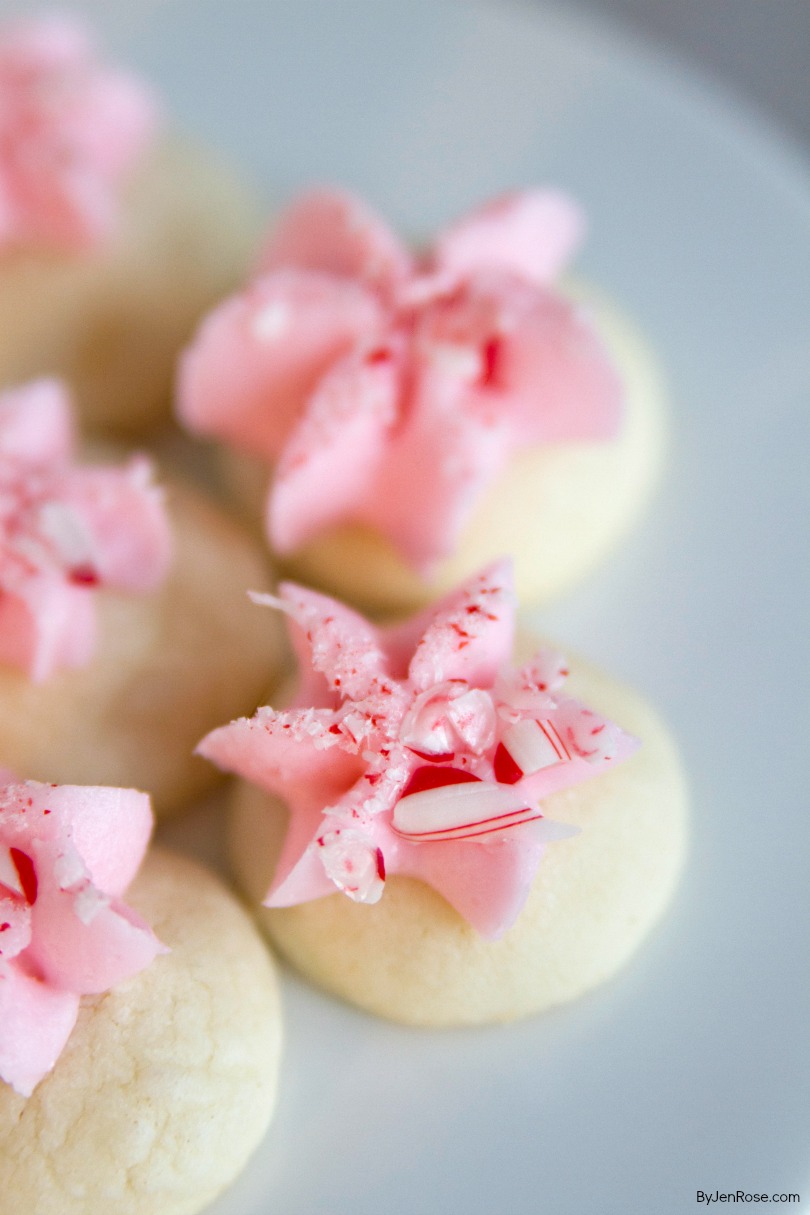 These peppermint meltaway cookies are so yummy!
The perfect dessert to compliment all the chocolate we are consuming! They are also perfect for neighbor plates & cookie parties because the batch makes so many.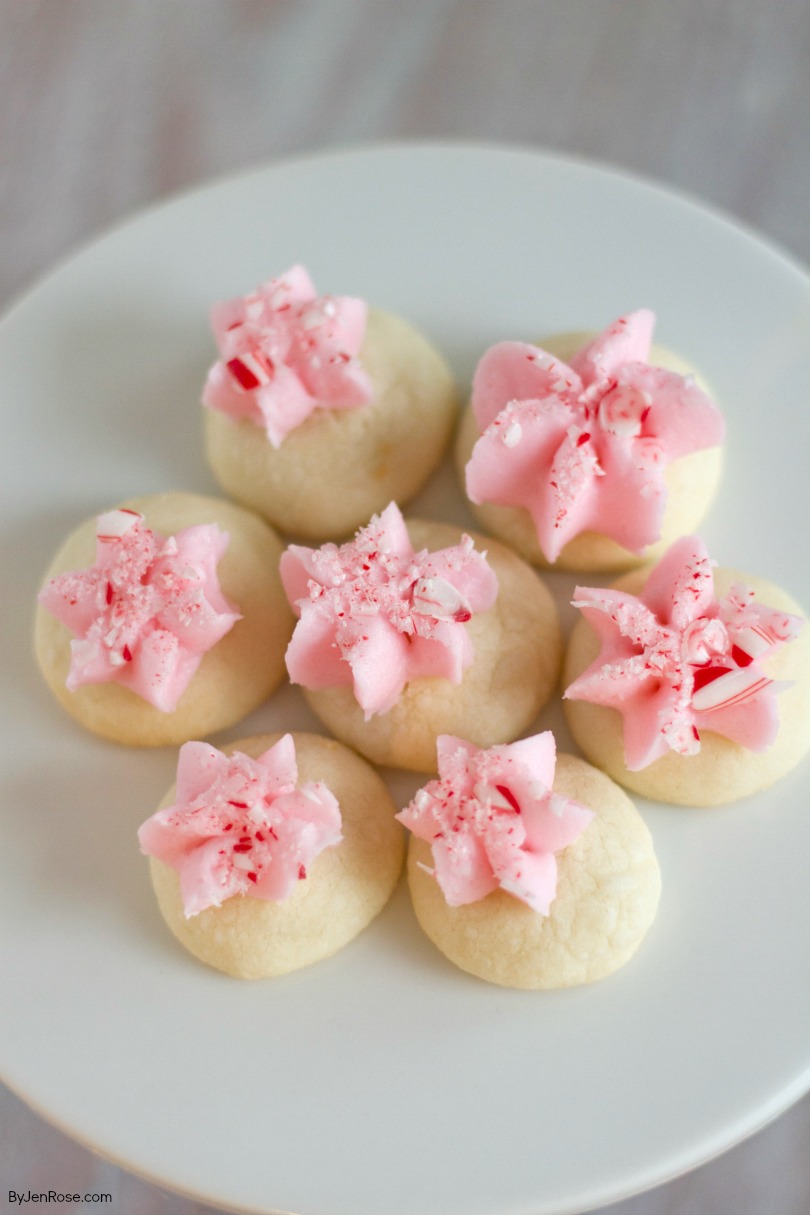 I got compliments all weekend on them, so if you need a treat for a work party, this is a great one!
Hope you are enjoying your December, click here now for more Christmas essentials!
---