Spring is right around the corner, and It can't get here fast enough. I'm so ready for longer days and warmer weather. It's also the perfect time to give your home a new look and embrace the new season with fun colors and plenty of greenery. Here are some of my favorite home decor pieces for a spring refresh in any room.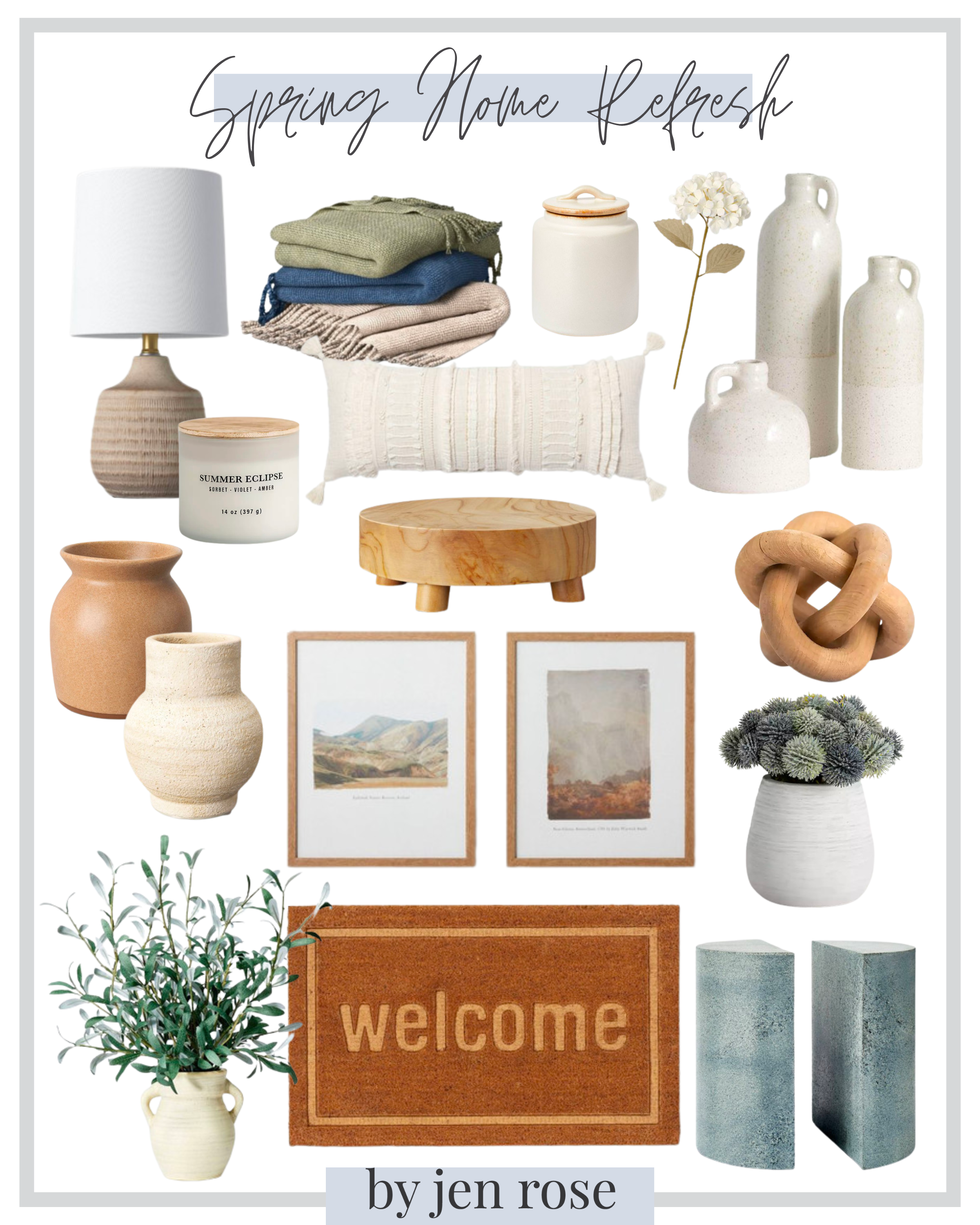 Spring Soft Launch
If you're not totally ready to give up your cozy winter vibes, adding some light wood or neutral accents is great for a smoother transition. I love these Wooden Frames for an entryway/ living area. Landscape art always looks pretty, no matter the season. An easy design trick to try is swapping out your current table or shelf decor with this Wooden Knot or Ceramic Container. Or add some dimension to your flatter surfaces with this Wooden Pedestal.
Color Refreshers
The best part about transitions from winter to spring is that you can stick to similar color schemes. However, adding some more greenery is crucial for springtime. These Olive Branches would look great by your front door or fireplace. The same goes for this Osmanthus Arrangement, but this one is a tad smaller, so it works great for your desk or console table. You can even go with this gorgeous Soapstone Bookend to layer. Switching out your faux throws for some Light Knits in soft shades of blue and green is all you need for a soft reset.
Home Ceramics
You can never have too many ceramic pieces in your decor lineup. They make for beautiful home accents when you can't think of any other decorations. I love this Bottle Vase Set; you can mix and match it with the different sizes. More vases? We'll imagine all the plants you'll invite into your home for springtime. These Exposed Clay and Terracotta Vases are perfect staples for your home. Great for switching out between seasons and matching any aesthetic.
Whether you want to make subtle changes or go all out with a complete redesign, make your spring decor fun and inviting. I can't wait to add some of these refreshers to my home, but I will need some spring cleaning first. Tell me in the comments which one of these pieces you loved the most. For more home refreshers, check out my blog here. You can shop everything here:

---