Thank you to Bay Alarm Medical for sponsoring this post. As always, any thoughts and opinions expressed are my own.

If you've been following me for awhile, you might have seen my sweet dad pop up here and there. Mainly on my Instastories & Instagram as he and my mom are pretty involved in our day to day life. About 2 1/2 years ago, I drove to California, helped pack up my parents and moved them to Utah. We lived with them a few years ago in California & when we moved, their house & land felt too big. I begged and tried to force them to live with me because I love having them as close as possible, but I understand that they want their independence & privacy. Having 4 kids and all of their friends around doesn't make for a very quiet environment most of the time.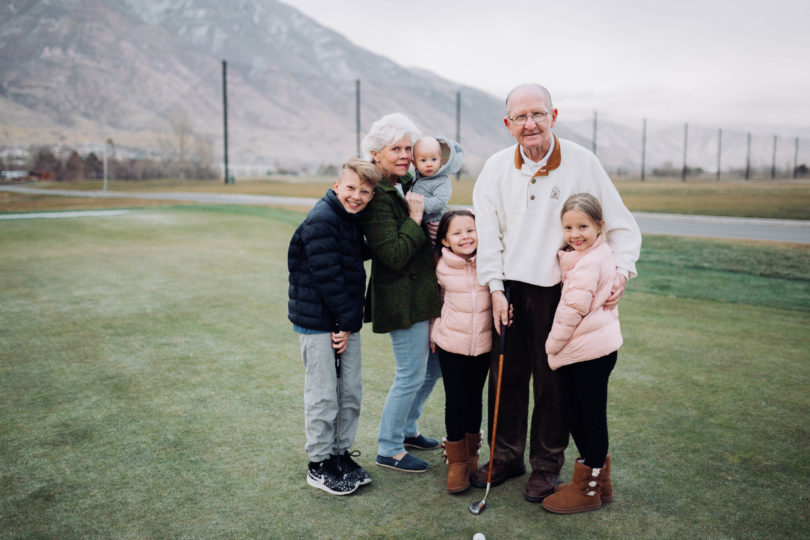 While my parents have been here, they have lived within a few blocks of us. Our son can ride his bike to them & I know I can make it from my front door to their front door in 28 seconds…don't ask if any red lights were run on that test!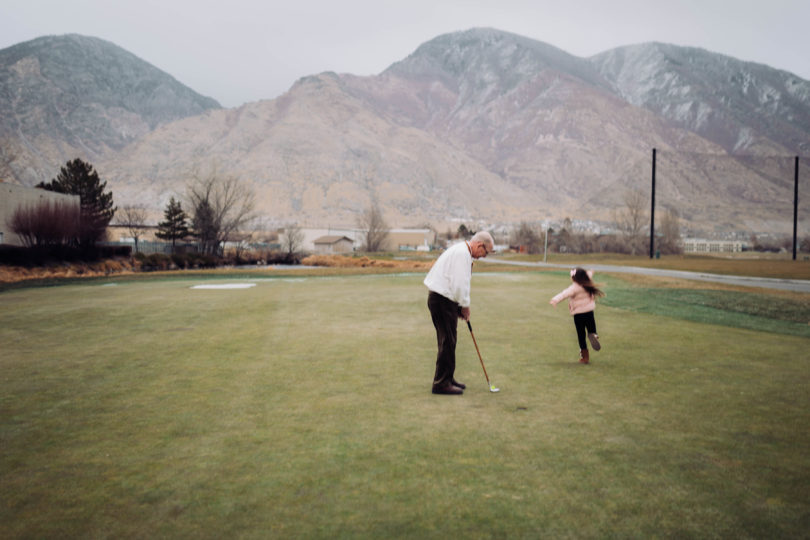 Both of my parents are in amazing shape. My dad golfs at least once a week with his best friend of forever & will take Joe out whenever he wants. He also likes to golf with my husband and brothers whenever the chance comes up. They both come to every sporting event they can, which I'd say is 95% of them, & we have them over for family dinner every Sunday. They also would pick up my kids and their friends and take them to play tennis during the summer. Can you believe that?! Motivation to get myself moving! We go on Costco runs, walks through the mall, and we watch a good mix of sports & Hallmark movies. My dad is a softy at heart.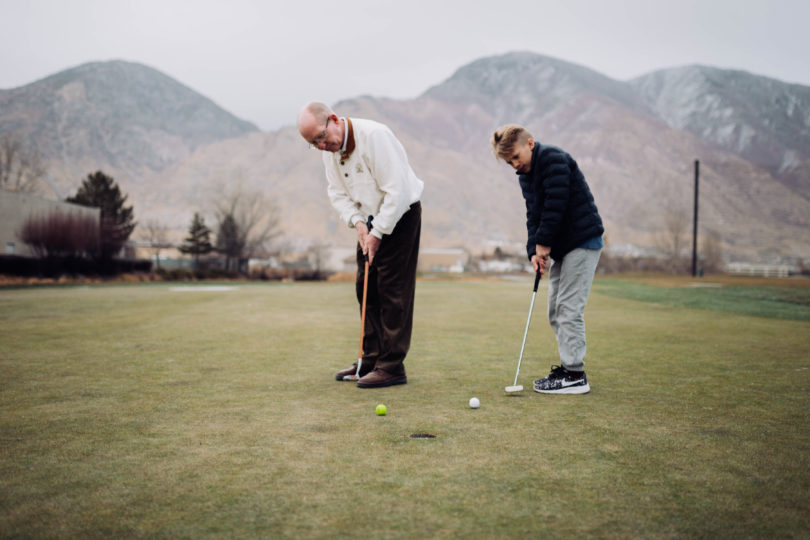 My parents spend most of their time together. Mom only leaving to work or run to the grocery store and dad leaving for the golf course.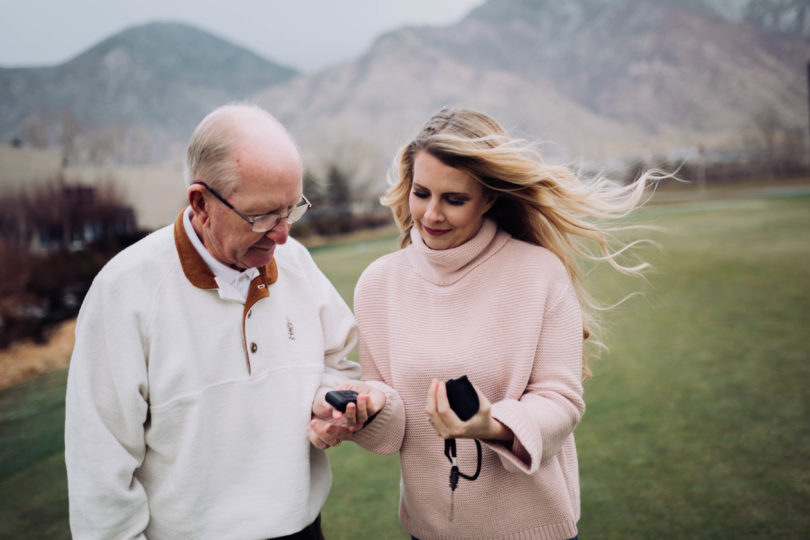 On the few occasions where they are not together and not with me, my anxiety has been through the roof. I think watching my parents age has got to be one of the hardest seasons of my life. This might be the most difficult blog post I've written to date, because I'm actually saying it aloud while getting choked up behind the computer screen. Having my parents age is not fun. Being the closest one in proximity to them holds a lot of responsibility and I am grateful for the chance. I'm one of 9 kids, born in the middle, and I just don't think 30+ years is enough with my either one of them. Being that my dad is older than my mom by a good stretch, I'm more concerned with him falling and not having his cell phone near him. Living in Utah, surrounded by snow adds a concern also. Goodness, you can slip at any age, wearing any shoes, so I worry that he will slip walking up or down the stairs. I lose a good amount of sleep and have my stomach in knots whenever I know that he isn't home. I know I annoy him when I help him into my car & hold his hand when we are walking, but I hope he also knows how special he is to me that I would even care to do that.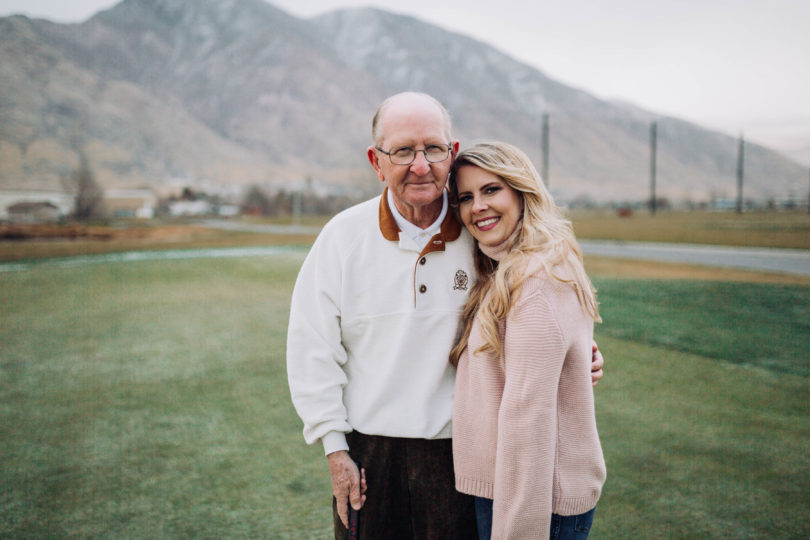 So, I made a little deal with my dad. He is so stubborn and passed that down to me 😉 so it has taken a little bit. I told him I was getting him a Bay Alarm Medical Device & I told him there were only a few simple rules.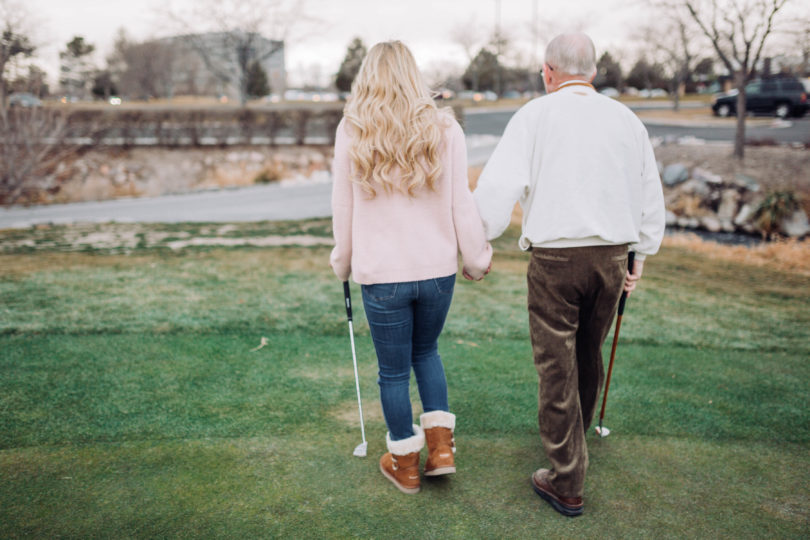 He has a GPS Alert System & if he was to only choose one, this is probably the one I prefer. It looks like a little pager and has a belt buckle case that can just loop onto your pants. He likes to head out to the golf course and golf store on his own occasionally. Having this that can locate him gives me a good amount of peace.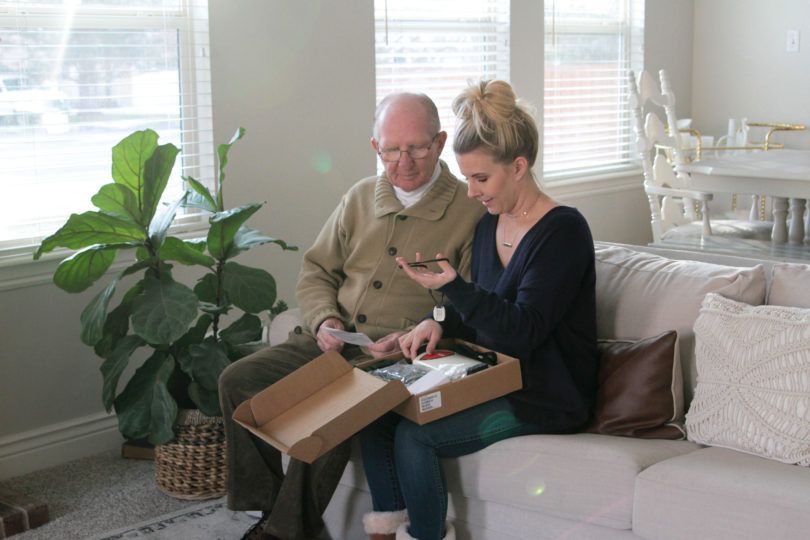 There is also the Bay Alarm Medical in home system. It is easy to install and I already know it works. So do my neighbors. Note to self, read all of the instructions before pushing buttons.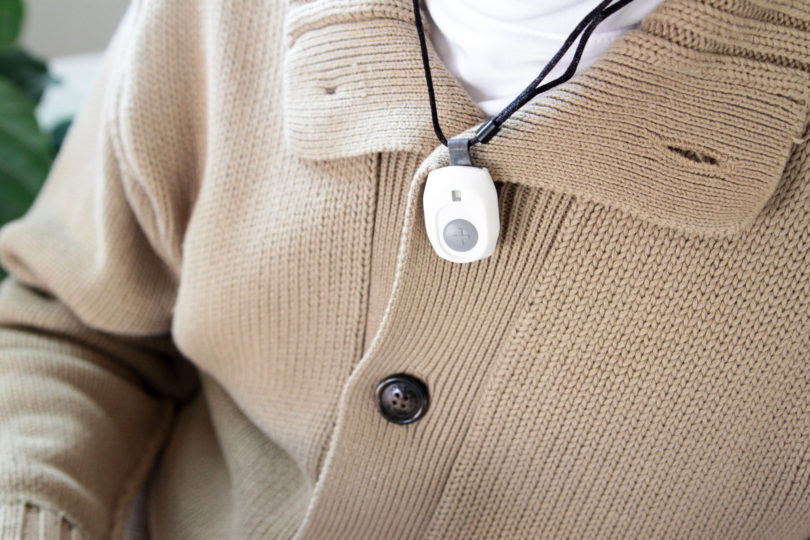 I asked him to wear it if he is at home by himself and has had a long day. There are some days that can be exhausting and he forgets he's almost 80 and not 40. Those are obvious days where golf, errands, and no nap has been involved that I know he is extra tired and so are those feet.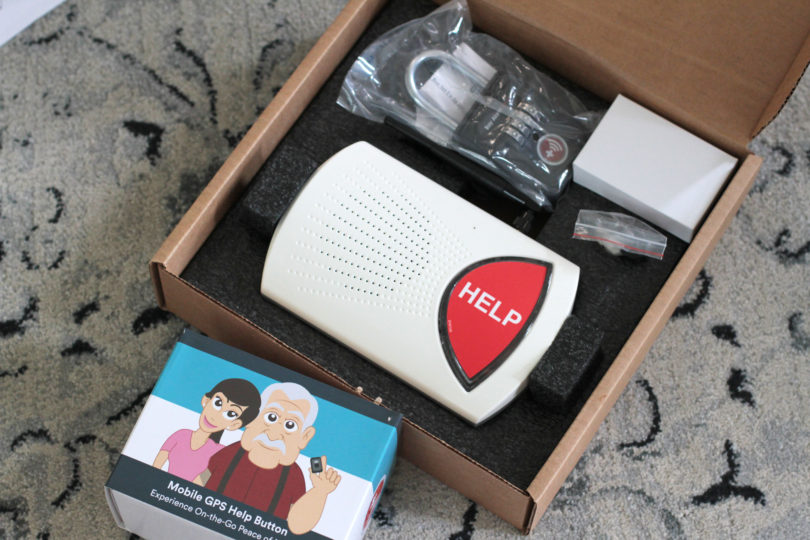 Overall, I'm pretty impressed with the Bay Alarm Medical system. It calms me down, keeps him feisty, and it doesn't cost an arm and a leg. There are no startup costs, no minimum length of contract, multilingual services & free spouse coverage. Plans are as low as $19.95 a month & getting the bundle option is a great cost effective option. Bay Alarm Medical sure seems like the best option for parents wanting freedom & independence while giving their children a calm peace of mind.
---