This summer dinner party post is sponsored by General Mills, but all opinions are my own.

We have soccer for our son or our daughter 4 days out of the week, sometimes 5, if there's a game. Golf, hip hop, and piano are scattered throughout summer. Add in any water fun, park play dates, and doctors appointments and our schedule is full. It's full of work and play and at the end of the day, we are exhausted. I'm writing a mini version of our schedule because I know yours is probably a lot like mine. Summer is the time where it's hard to nail down too much of a routine.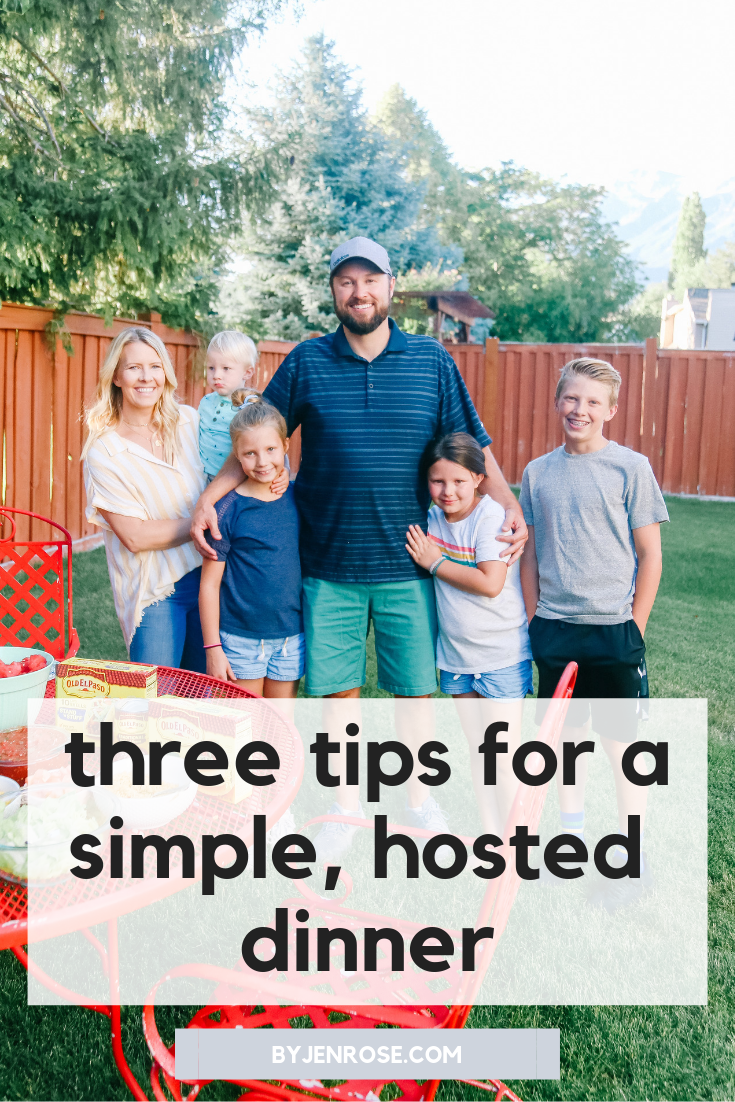 Dinner & meal planning is no joke. I notice on the weeks where I've got meals planned out, things run a little easier for me. We love having people around and when I've got our weeks activities written on my calendar and my meals written down also, I see where we are available our next simple summer dinner party . Of course, Taco Tuesday is our favorite. With the help of Old El Paso, we are able to create an amazing Taco Tuesday menu.
I'm sharing a favorite Steak Marinade we make as well as a couple of tips to hosting a simple dinner for a lot of people, keep scrolling down for all the info!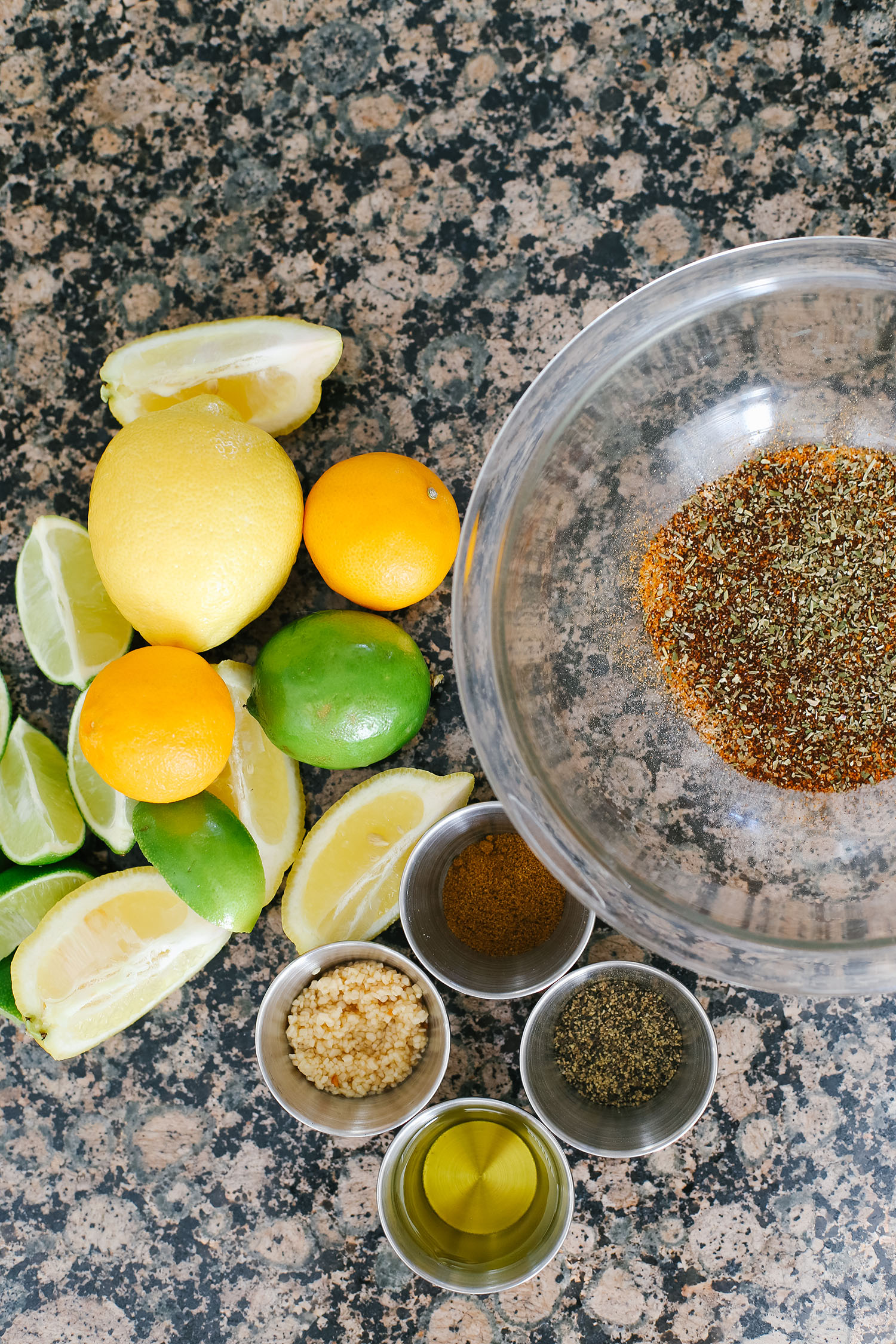 We adapted this steak marinade recipe slightly from Traeger Grills & I love the citrus pop!
Combine everything together and then put your meat and marinade in a bag. Marinade your meat for at least an hour & then grill it on your preferred grill or smoker.
Steak Marinade Recipe:
2 lbs. Skirt Steak
Prime Rib Rub
1 clementine
1 lemon
2 limes
2 cloves garlic, minced
1 TBSP cumin
1/4 cup olive oil
1 tsp salt
1/2 tsp pepper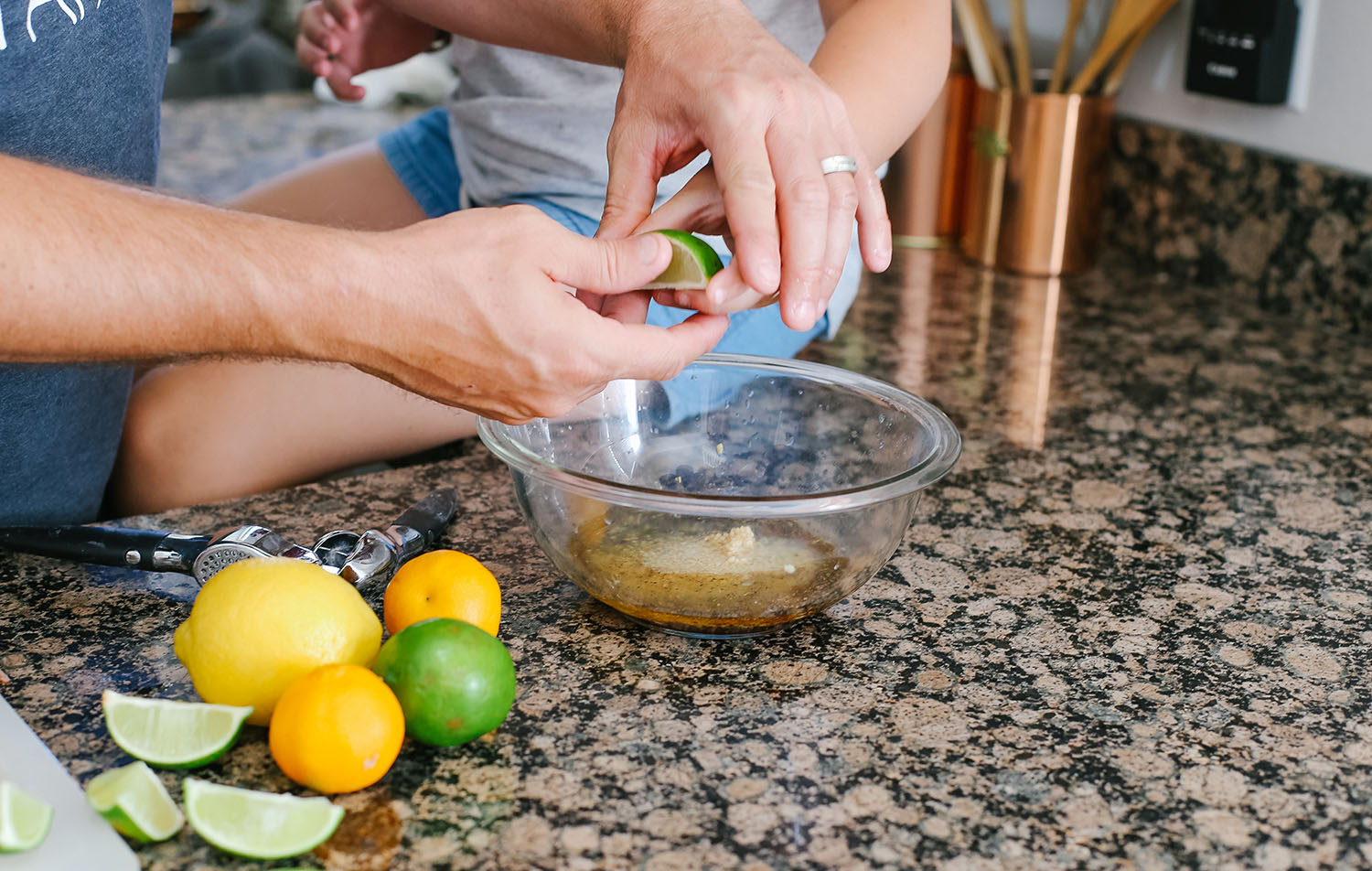 With summer being half way over and pretty full, I am fighting for dinner time with my family. Dinner where we actually sit down and chat with each other and friends. We had our close friends over for a simple summer dinner party this week. They have 5 kids and we have 4, so it was a big dinner, with a good amount of food.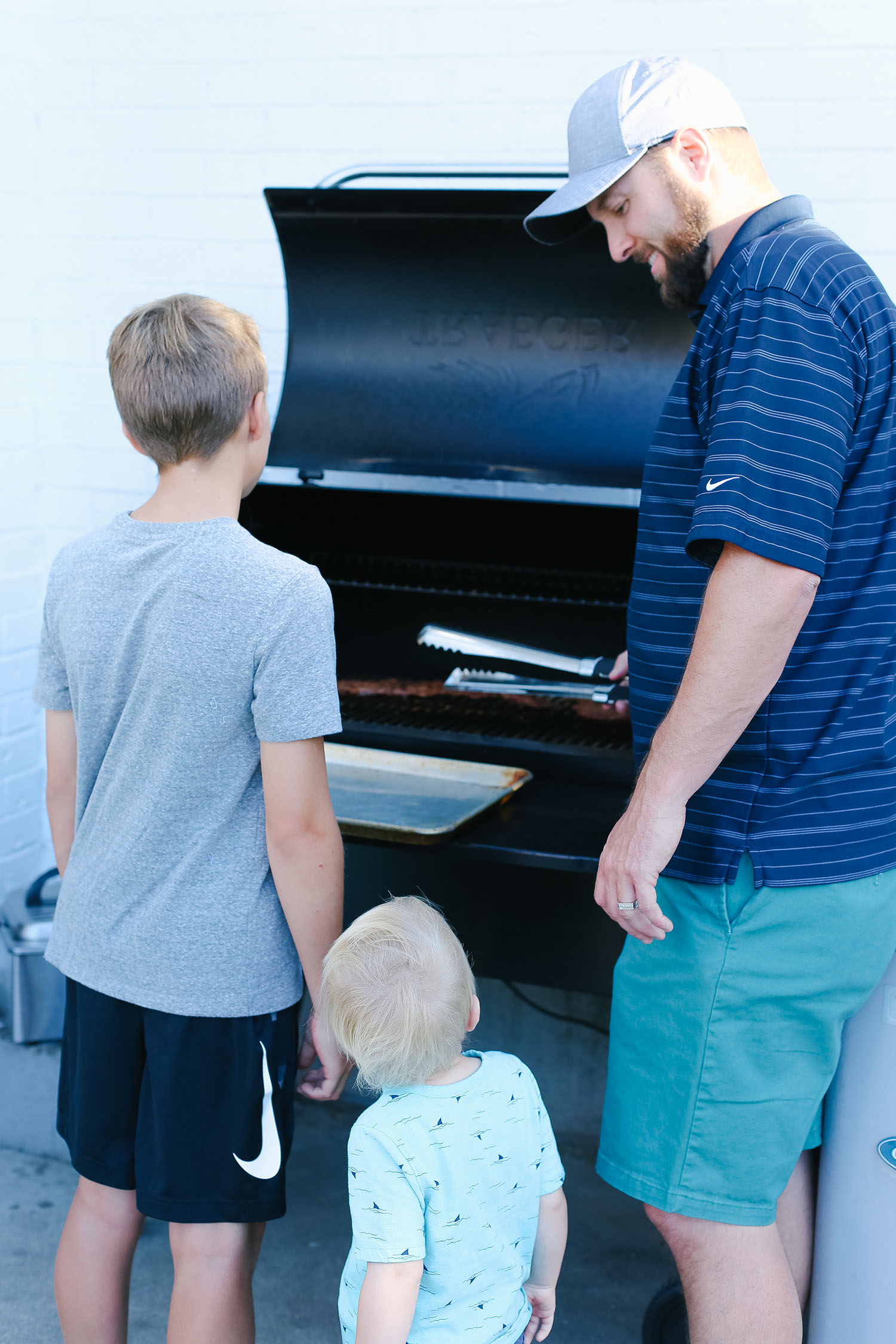 3 Tips for Hosting a Simple Summer Dinner Party:
1. Pick a Meal the Family Can Help With
Taco Tuesday is probably one of the easiest meals I can think of where my kids are at ages to help & relatively speaking, it's pretty affordable when you're cooking for a group. The boys get to hang out with their dad and keep an eye on the meat. The girls help me with side dishes. This week we made Mexican Street Corn and it was a huge hit! Note: If you make that and kids are eating it, I'd use less than the 1 jalapeno it calls for, or nix it completely. It was a little hot for my kids. My kids love heating up the taco shells, cutting veggies & fruit, and plating everything.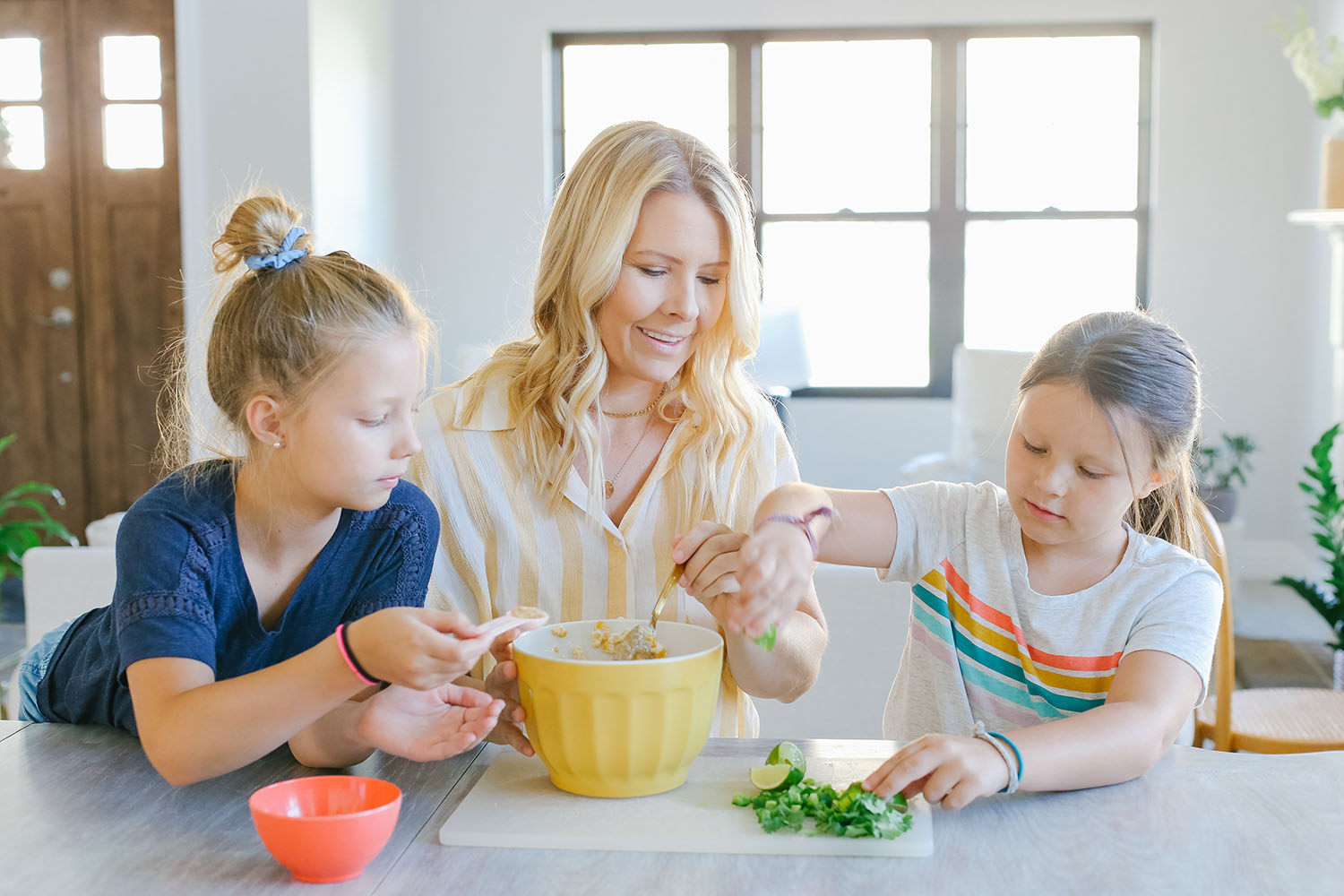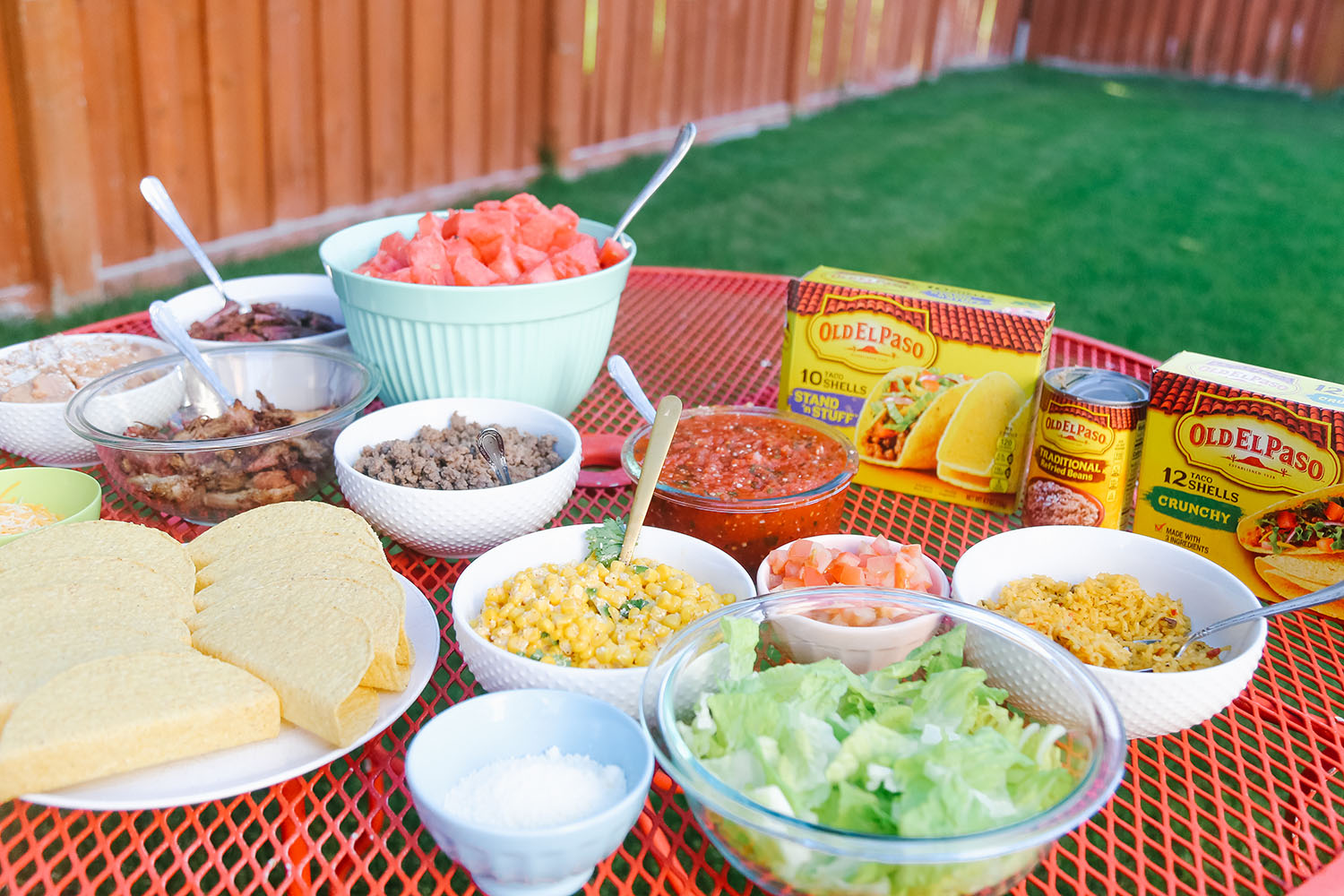 2. Grab the Stand 'n Stuff Old El Paso Taco Shells
This was our first time trying these Stand 'n Stuff Old El Paso Taco Shells and honestly what a game changer! I loved them because my kids could fill them up on their own, while they stood. You know how tricky it can be when you're trying to hold a plate up and slide toppings into your shell and you're missing your shell. It can be a little mess, not even just for the kids, the adults too! They didn't break and you could fill them up with all the things. Grab these from Walmart for your next summer dinner party! Try the traditional refried beans and then add Cotija cheese, it is so yummy!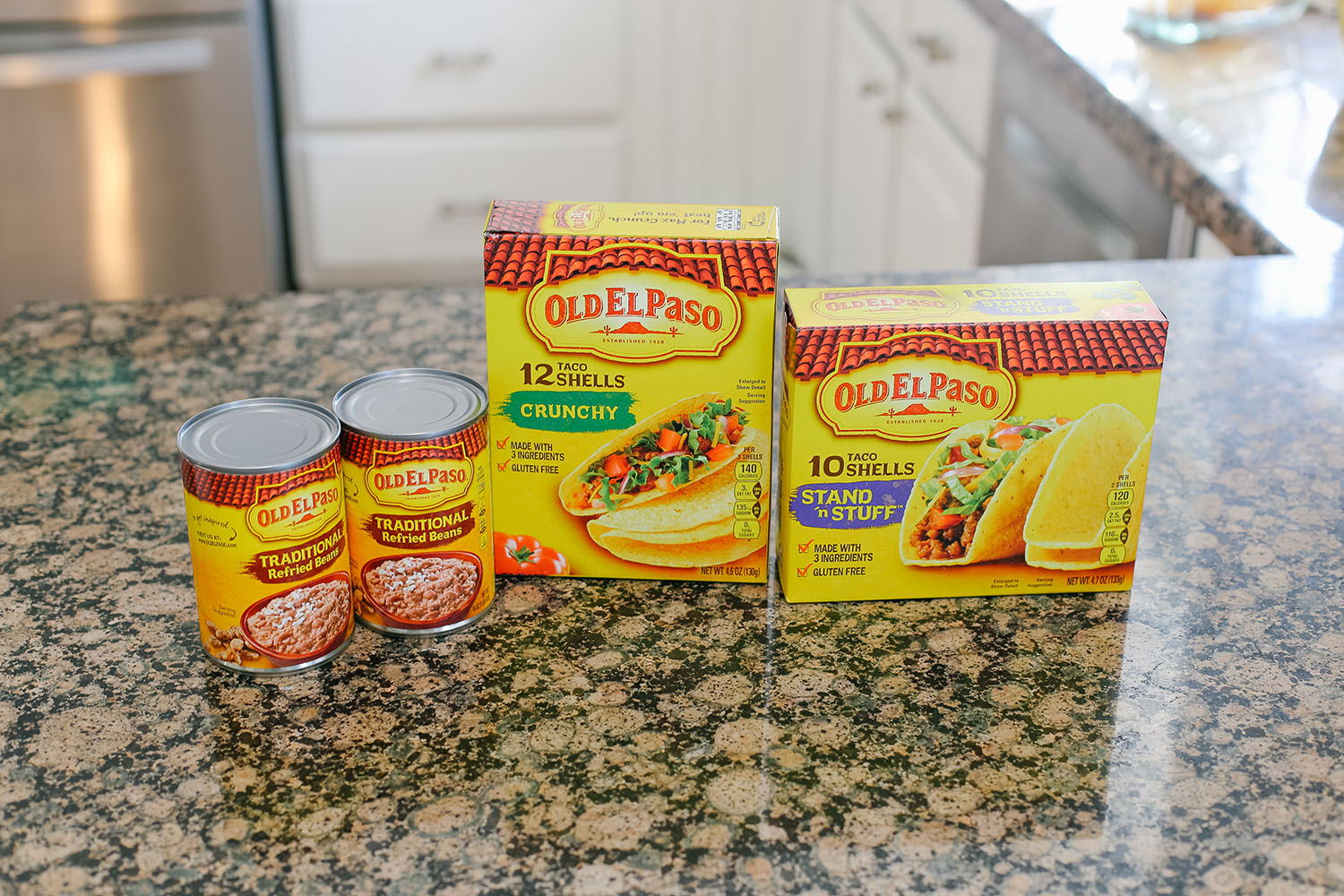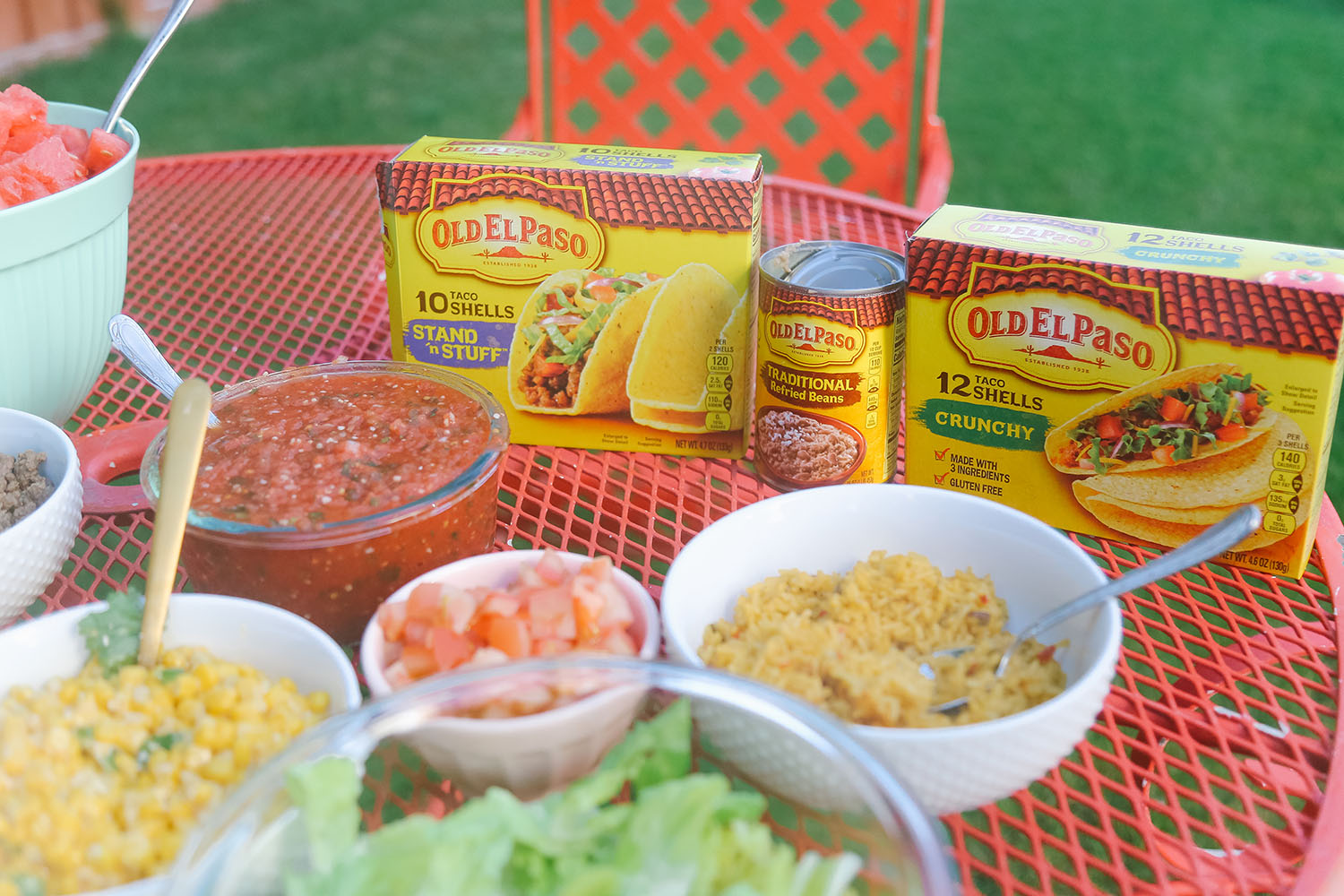 3.  Stop the Stress
I used to stress when preparing our summer dinner party that everything needed to be pretty, in dishes that matched perfectly, and I worried over the food. I'd be trying new recipes with ingredients I wasn't familiar with and I'd be a sweaty mess by the time people showed up. Somewhere in the last couple of years with our 4th baby being born, and a busier schedule, I've calmed down a notch. When the company is good, the food is good, and mom isn't stuck in the kitchen on overload, it's a win for everyone. Use whatever dishes you have that are clean, buy popsicles for dessert or whip up a batch of Rice Krispy Treats, have a friend bring something, give your family jobs. You'll get to enjoy adult conversation & if you're anything like me, that'll fill your cup right up.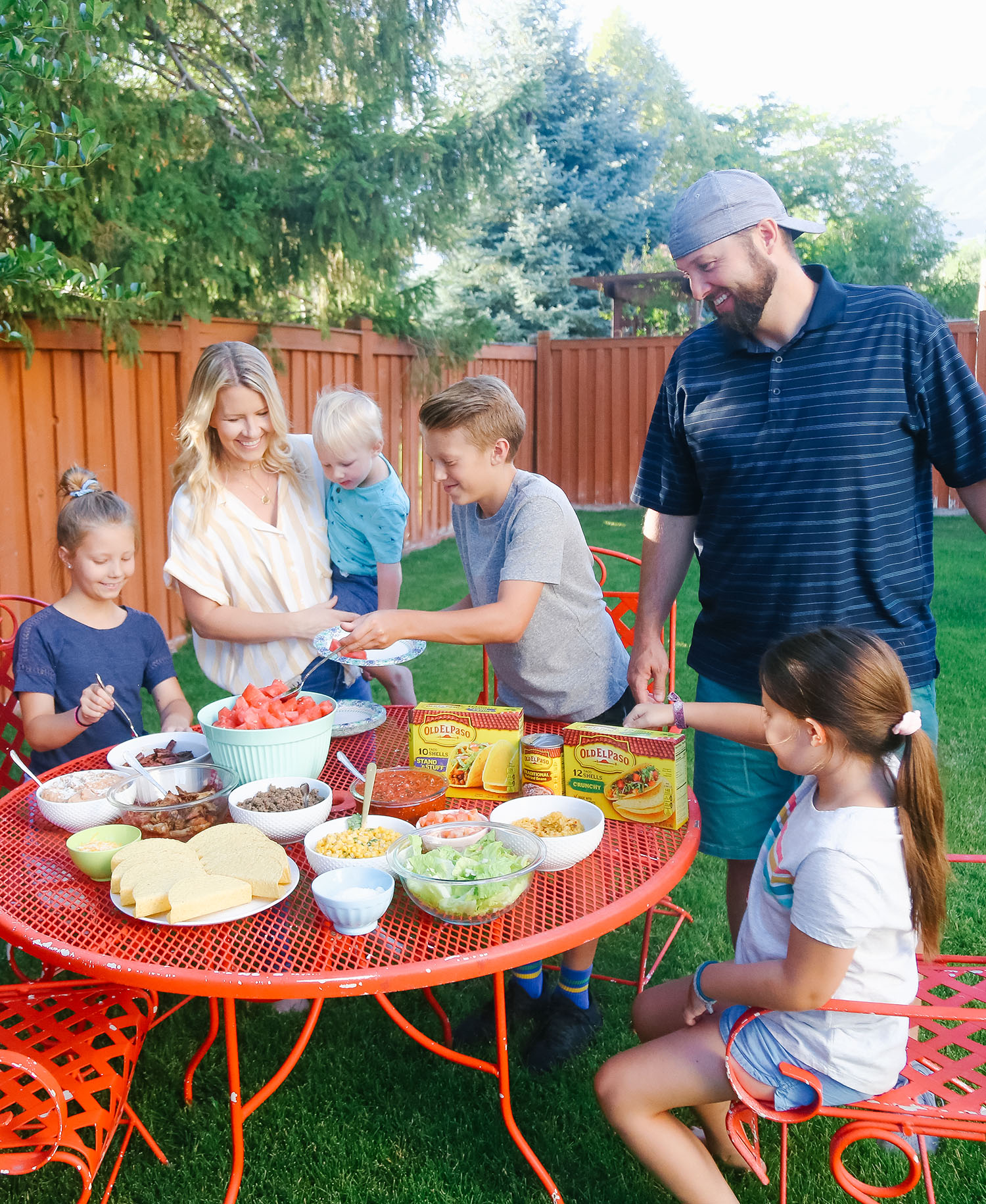 Family time trumps it all. Your kids aren't going to look back on your Taco nights and be disappointed in the lack of matching dishes, or the use of paper plates. Less time in the kitchen and more time with my family is my goal.
Have a great week!
---