Looking to make this Valentine's Day special? I love to celebrate this holiday with my whole family and find fun items to celebrate with. My kids always have Valentine's parties at school, but I also love celebrating at home. I have everything from small treats to make anyone's Day special to some fun party decor.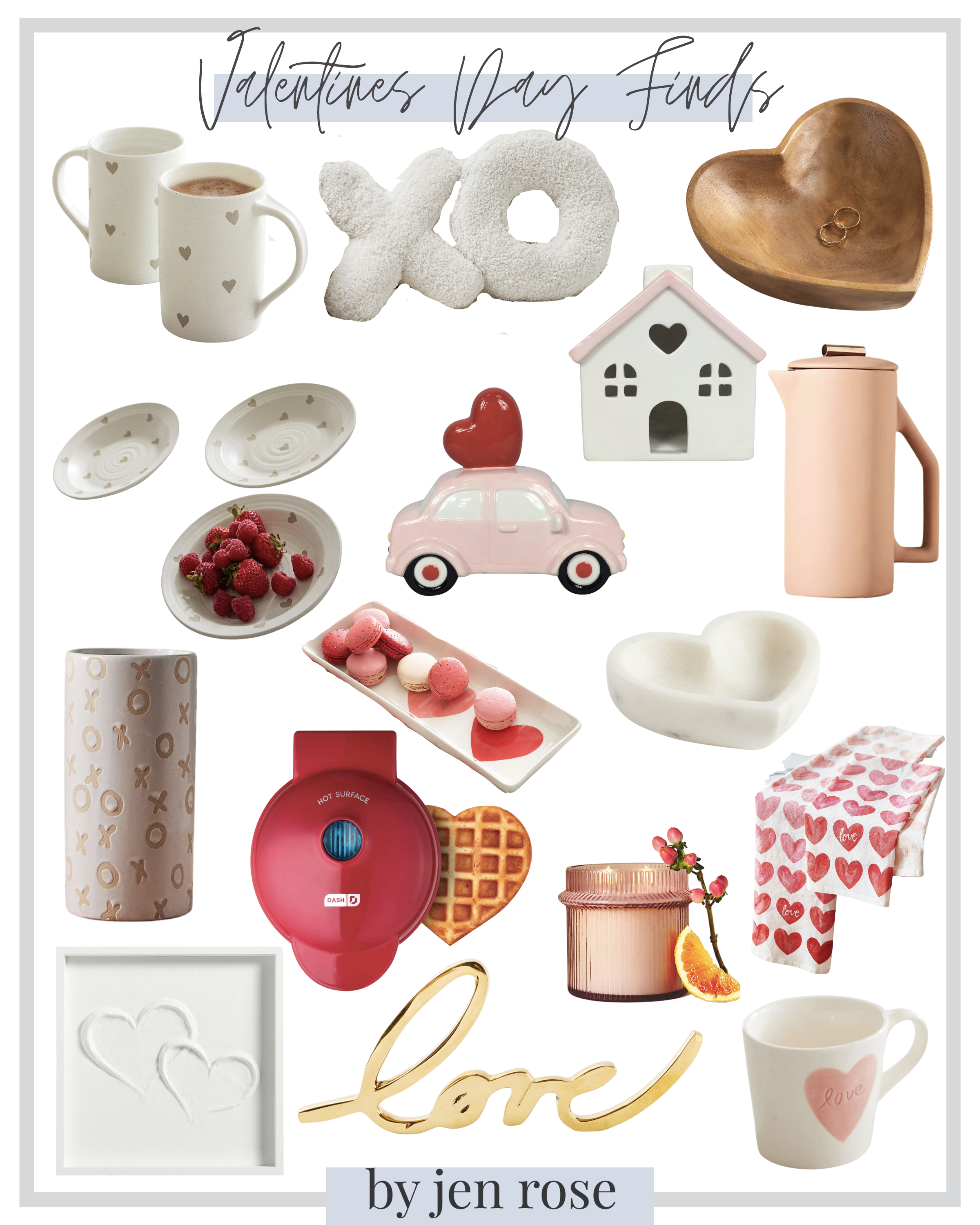 Valentine's Dishware
These are perfect if you plan on throwing a Valentine's Day party this year or want to add some touches of love around your home. For the main dish of any party, this Heart Stoneware Platter is just what you need. Some fun dishes to match the aesthetic are these Farmstead Appetizer Dishes, and Stoneware Mugs are adorable. This Wooden Heart Tray is another cute find that is also great for sneaking some candy around the home.
V-Day Decor Essentials
Sprucing up around your home for the holiday is a fantastic way to show some love this season. My favorite finds are these adorable Teddy XO Pillows, perfect for any sofa or bedroom. A little love-themed nativity set is also an excellent idea for your console table, such as this Pink House and  Pink Car. Finally, this Brass Love Object is super simple; add it anywhere in your home for a touch of Valentine's.
Valentine's Day Essentials
These are some of my cutest picks yet; they are perfect for your special someone. Are you thinking of picking up some flowers? Grabbing this Hugs & Kisses Vase to go with your bouquet of choice will make it 10x more special. Candles always make a good gift in a pinch, and this Jar Candle is so pretty. It can definitely be used for decor after it's burned up. Lastly, make your special someone feel loved with a homemade Valentine's breakfast using this Heart Waffle Maker.
Valentine's Day might not seem that close, but we are already a month out! Hard to believe, but I love making this holiday something fun to celebrate with my close friends and family. Any excuse to show those close to you some love! Tell me in the comments if you have any Valentine's Day plans this year. You can shop all of these essentials here:

---