I'm finally getting around to sharing our sweet girl's 1st birthday.
This was a special one not only because she turned 1, but because her Uncle Ben was getting ready to head out on a mission for our church so it was a huge family affair.
I threw it a month early so he could celebrate with her.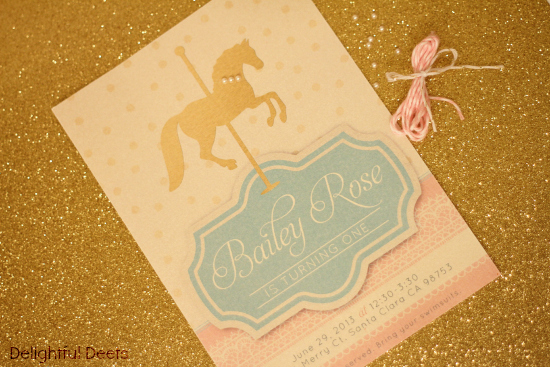 I had a blast getting ready for this party and will share a few projects soon!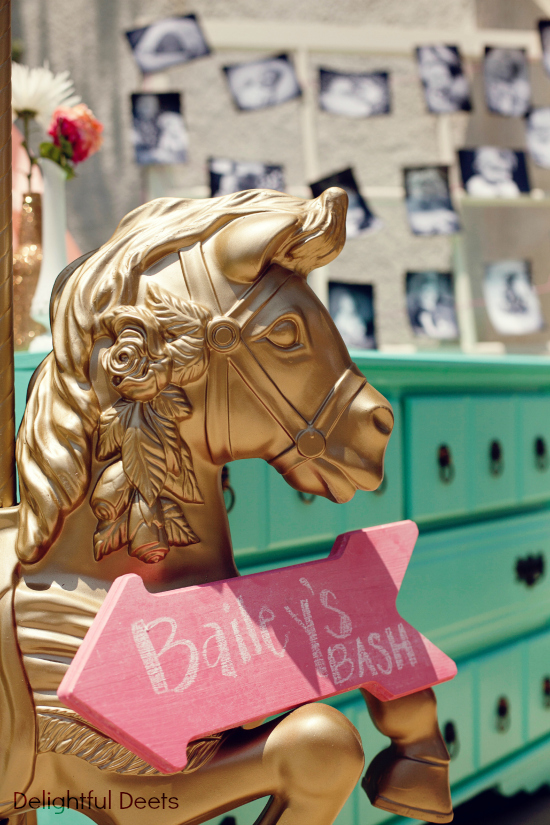 Here was our entry table. The gold horse was mine growing up. I love having it for our kids to play on, and no it was not gold before the party.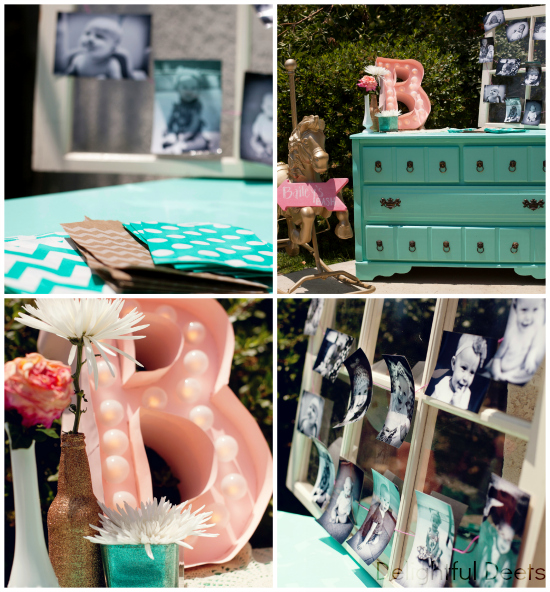 Going through these pictures made me realize how fast the year really had flown by.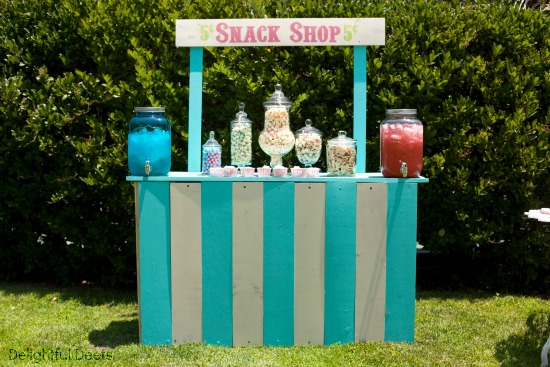 Our little snack shop outside the pool.
Just in case you don't know this, cotton candy melts in heat. 🙂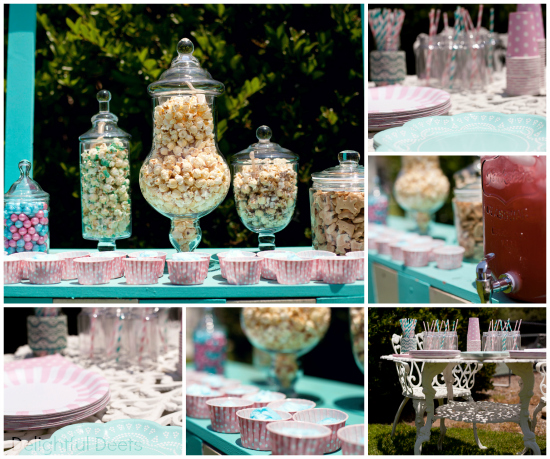 The kids still loved it, but it was well over 100 degrees on the day of her party.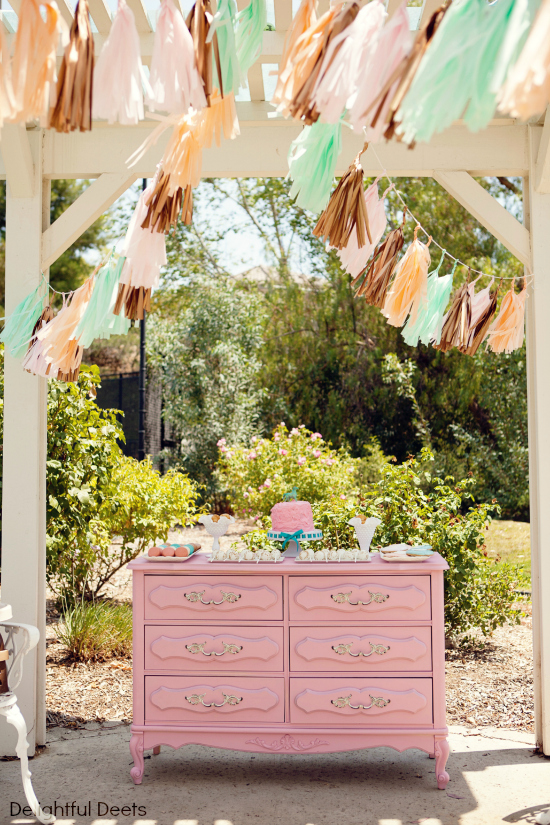 We had sugar cookies, glitter donut holes, cake pops, cake and macarons.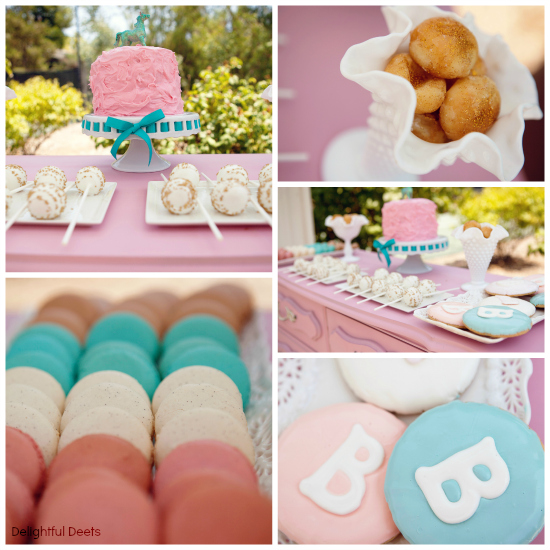 I love every single business I worked with and hope you will check them out.
All of their links are at the bottom of this post.
Every bit of it was delicious.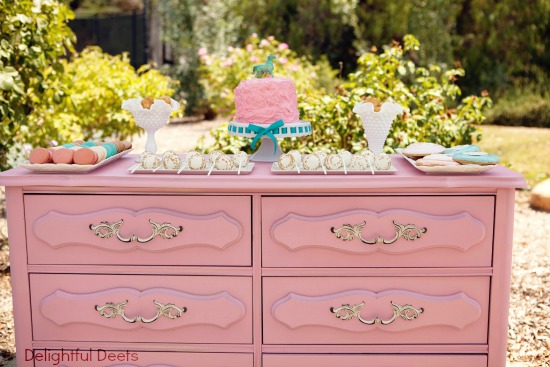 Here is a little teaser! The what we wore post will be up shortly!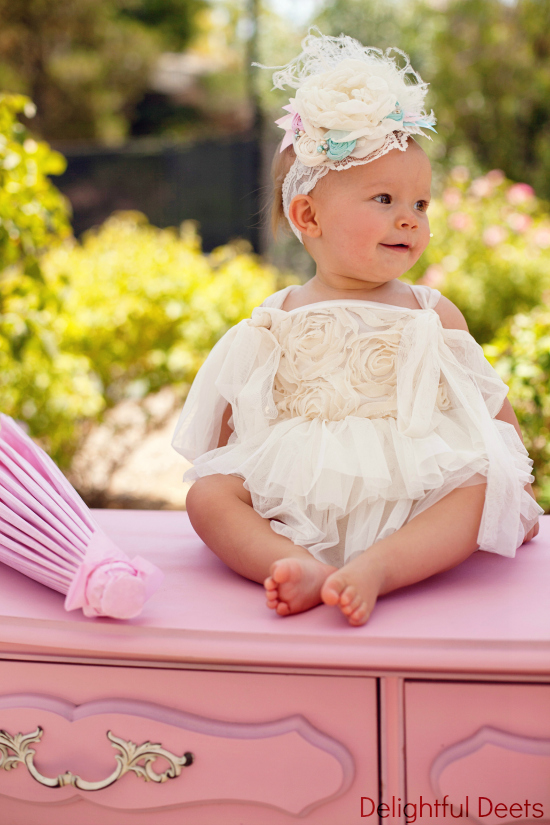 The amazing shops I worked with:
Invitations: Madison Design Shop
Milk Bottles, Straws, Party Favor Bags: Dk DeleKtables
Kettlekorn: Maw 'N Paw Kettlekorn
Gumballs, Plates, Napkins, Cups, Candy Cups: Smash Cake Studio
Tassel Garland: The Flair Exchange
Cake Pops: Miss Ali's
Sugar Cookies: Lady Di's
Donut Holes: Local Donut Shop
Macarons: La Petite Sucre
Headband & Dress: Ruby Blue Inc
Photography: Lora Knight
Linking up here: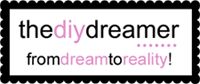 xo,


---