Who has started Back to School shopping? With 3 littles all in school this year, I'm definitely starting my shopping now.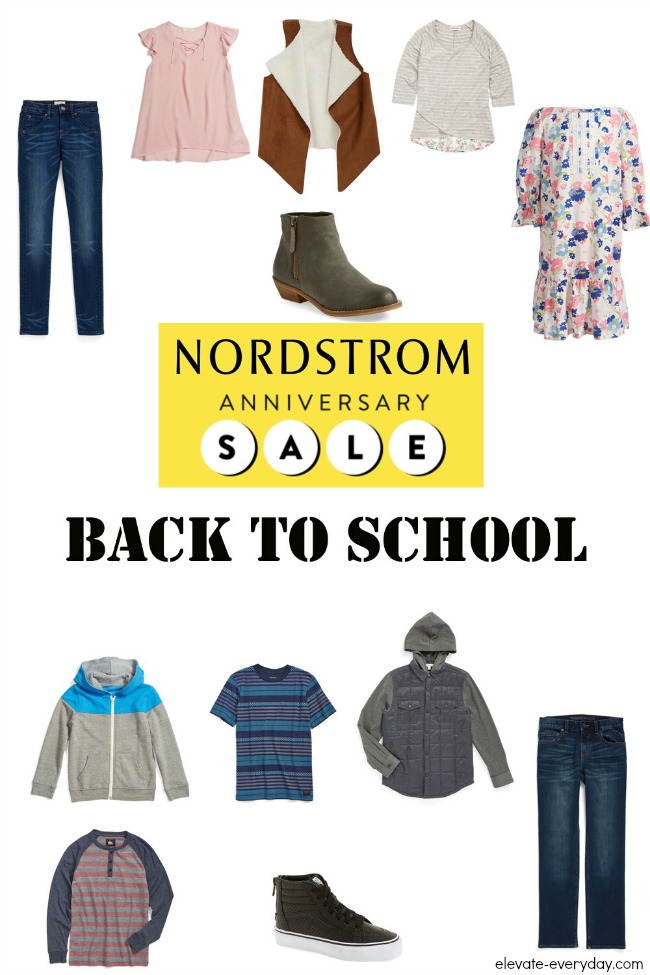 My girls would wear dresses & leggings all the time if they could. I found some perfect back to school outfits that include those pieces. Most of these dresses are under $25!

I love all of the tees & can't believe that all but 1 is under $20.

I wish the overalls came in my size, I'm obsessed!

We love having all 4 seasons so our back to school shopping usually includes some jackets also & a good pair of boots. We usually head out on Black Friday and grab some jackets, but with these sales, we won't need to.

Our boy is a lot less picky than our girls. He loves wearing basketball shorts & underarmour shirts, but during the first week back to school & winter, I can give some input. Plus with tees under $15, and a couple under $10, how could you not?

Long sleeve tees for under $20. We love solid and simple.

Great deal on jeans!

When the winter rolls around, these are all perfect options!

Enjoy your back to school shopping!