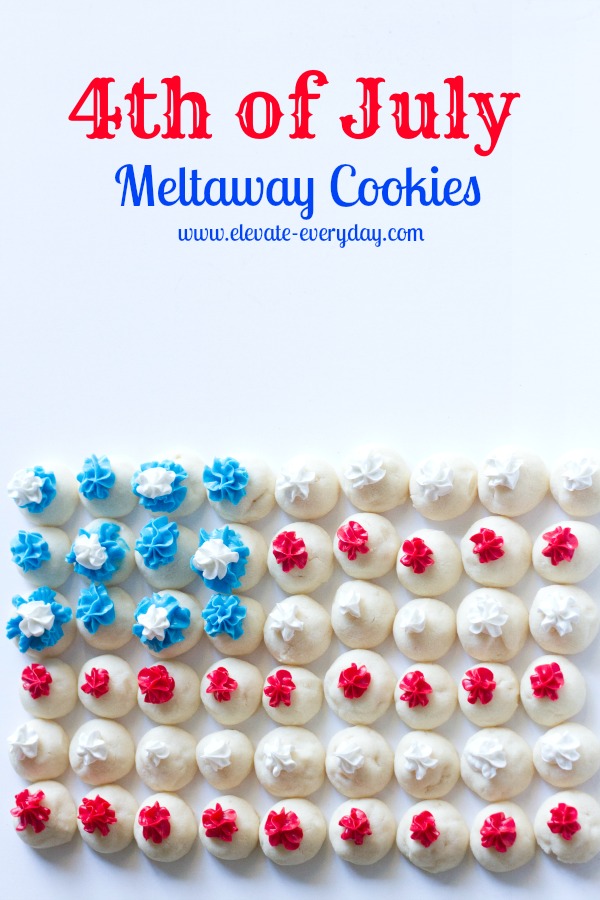 I love meltaway cookies! Not just because they are so yummy, but because they are perfect to have at parties. They are small, easy to grab finger foods. The kids can grab these ones, pop them in their mouths and run away without making a huge mess.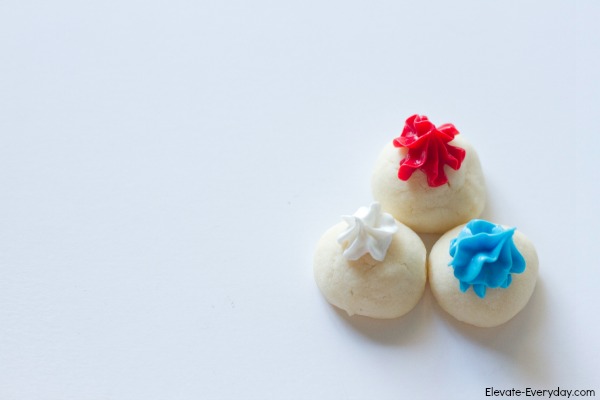 The only downfall is that because they are so small, you can easily eat more than you were planning on 😉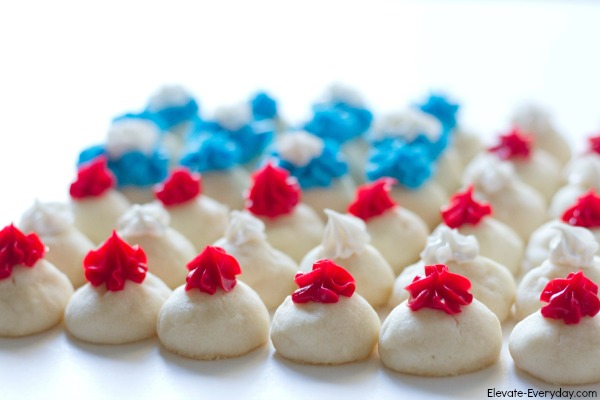 For the cookies:
1 Cup butter, softened
1/2 Cup powdered sugar
1/2 tsp vanilla
1 1/4 Cups all purpose flour
1/2 Cup Argo cornstarch
Preheat your oven to 350 degrees. Combine butter, powdered sugar and vanilla in a large sized bowl. Mix until creamy and then add in flour and cornstarch. Put in refrigerator for at least 30 minutes.
Shape into small balls, about a teaspoon size. Put on an ungreased baking sheet. Bake 12-15 minutes or until edges are lightly browned. Cool 1 minute on cookie sheets and then put on cooling rack.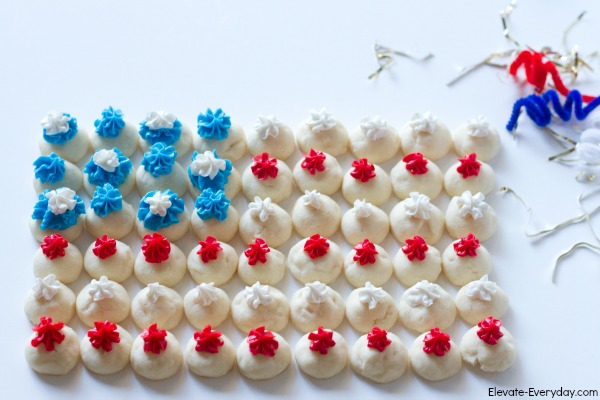 In the interest of time, I grabbed red, white, and blue Betty Crocker frosting and made a flag really quick.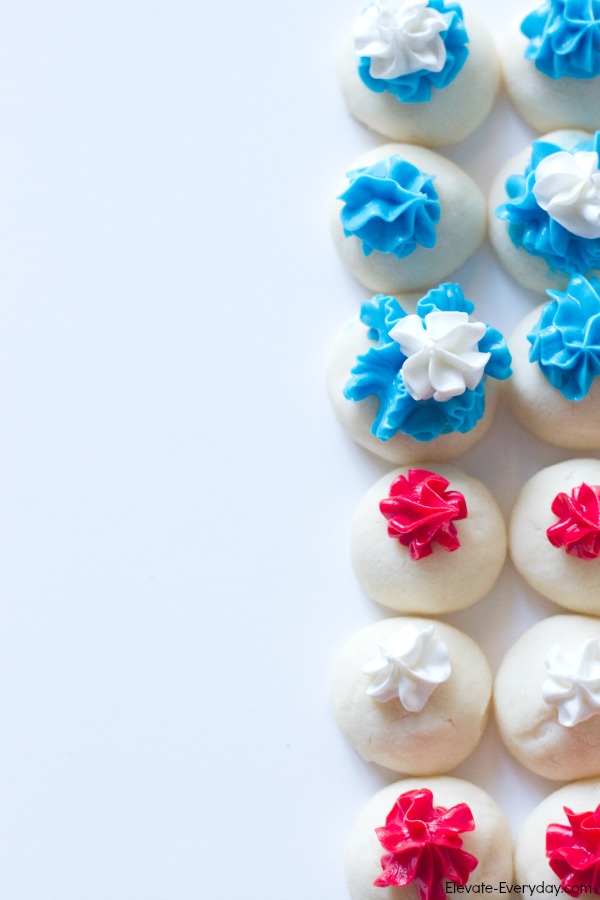 These really are such a piece of cake to make and will be gone quickly at any party.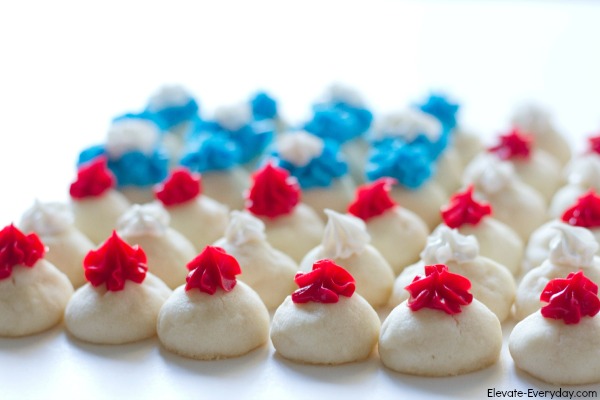 ---