I have been compensated by AVEENO® Baby for this post; however, I am sharing my own thoughts. All opinions are my own.
There are a few things that have made life as a mom of 4 a little less hectic & one of them is grocery pickup from Walmart.
My kids are ok with going to the store, but loading them all up & going down every aisle, usually buying way more than we planned on, can be tiring. Especially when it's supposed to be a quick trip. Things are never quick with kids. 😉 Is it funny to say that grocery pickup is a treat for mom? Driving up, having the groceries right at my car, is comparable to treating myself to something special. I won't even get into how much the kids love going through our list and virtual grocery shopping. We love it and will be using it more often now that we've tried it!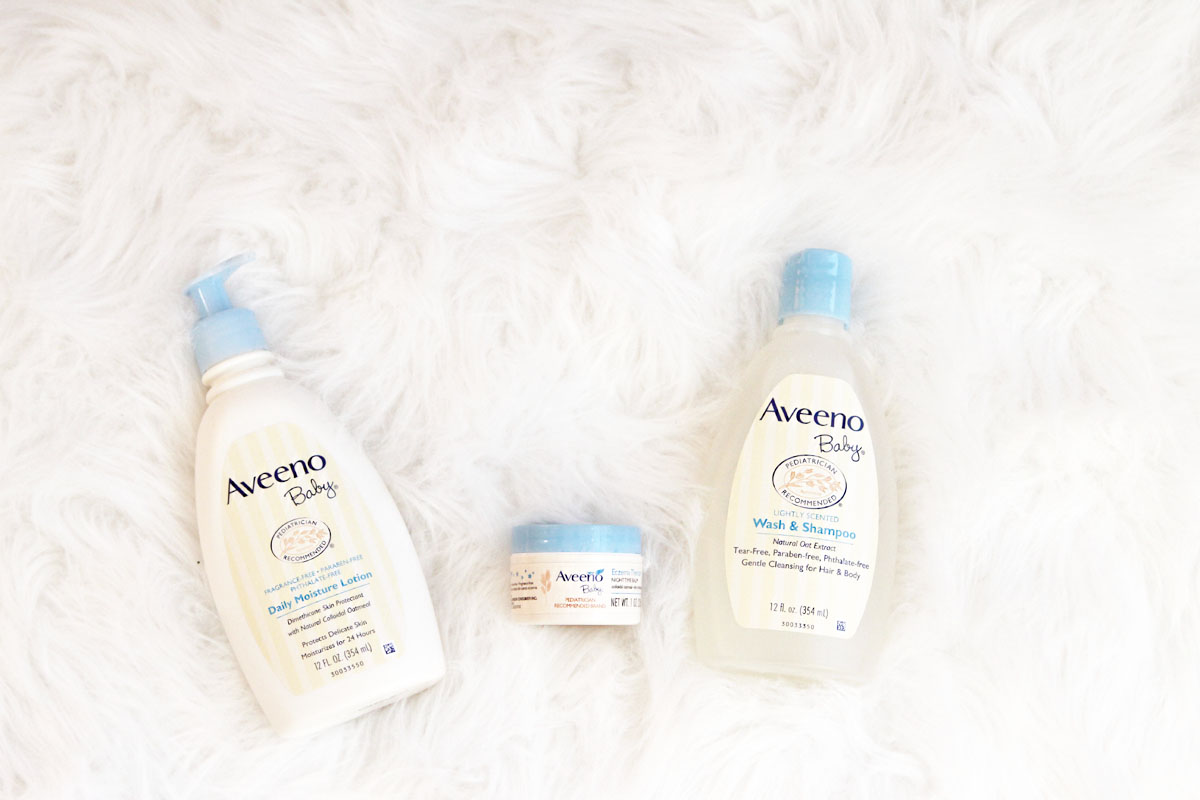 I know it's going to be great to use more during the cold, winter months. The past few weeks have been extremely busy with the holidays ending, school starting back up, and family in town.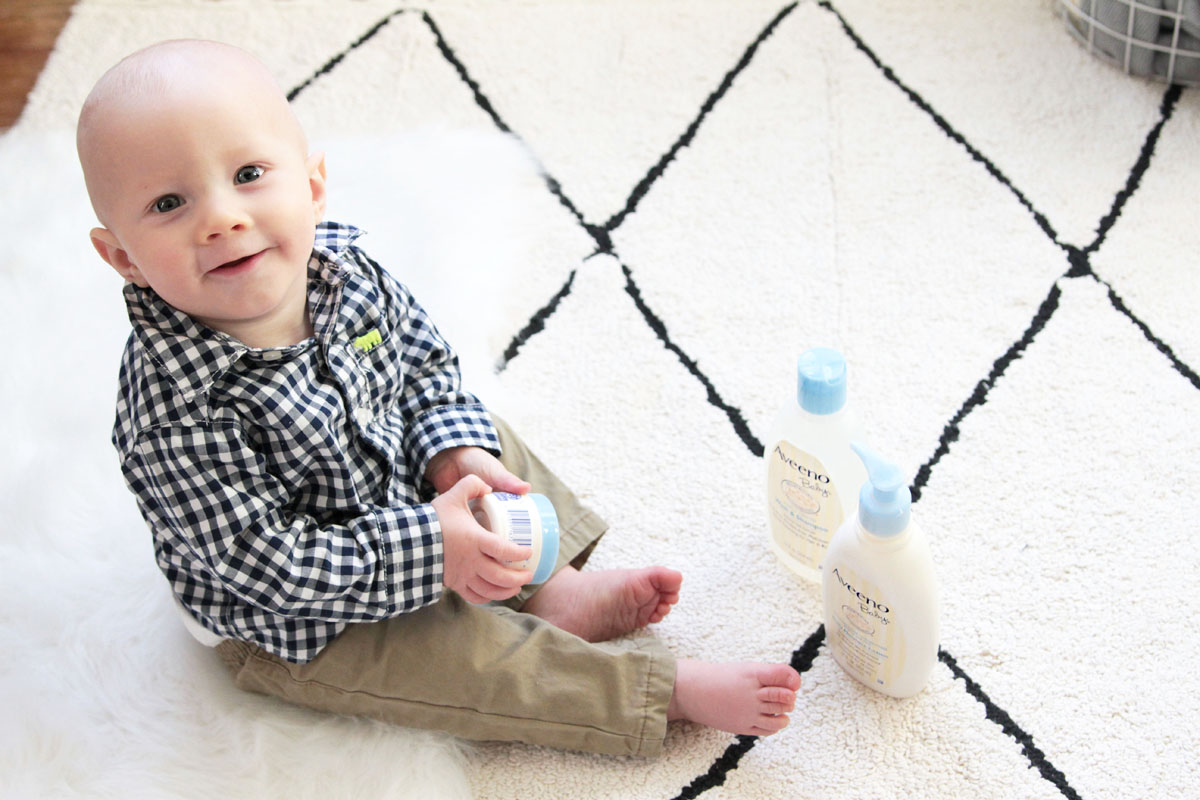 I have felt so bad for our little guy. He has had a mix of teething (thank you for saving the day TYLENOL®), super dry skin, & a little cold. He pretty much picks up everything from the kids friends and unfortunately life doesn't stand still when you have a sick baby. I was out of just about everything that a baby could need & we used Walmart pickup to try and remedy the situation. I definitely didn't want to take him out and chance him getting sicker or passing on his germs.
I have loved AVEENO® products for each of my babies.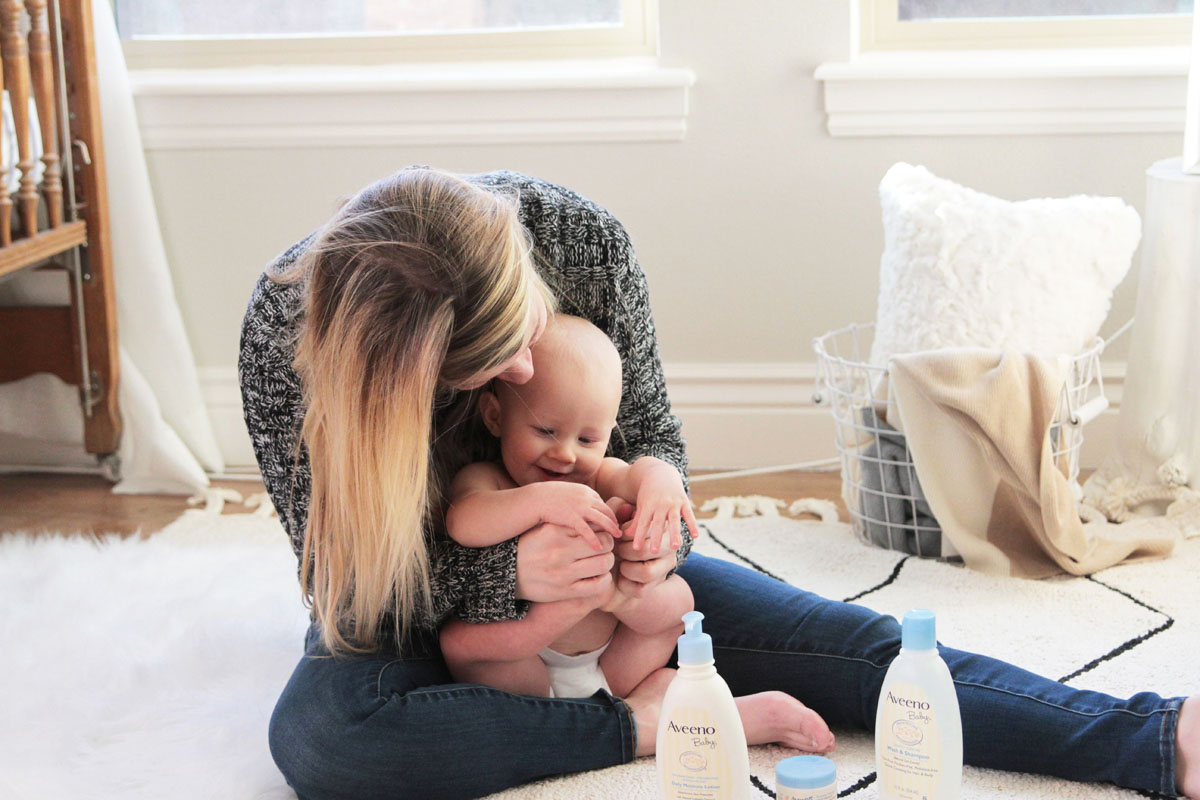 AVEENO® lotion is so extremely hydrating & gentle. If their skin starts getting red and irritated from our dry weather, I will use the smaller eczema balm.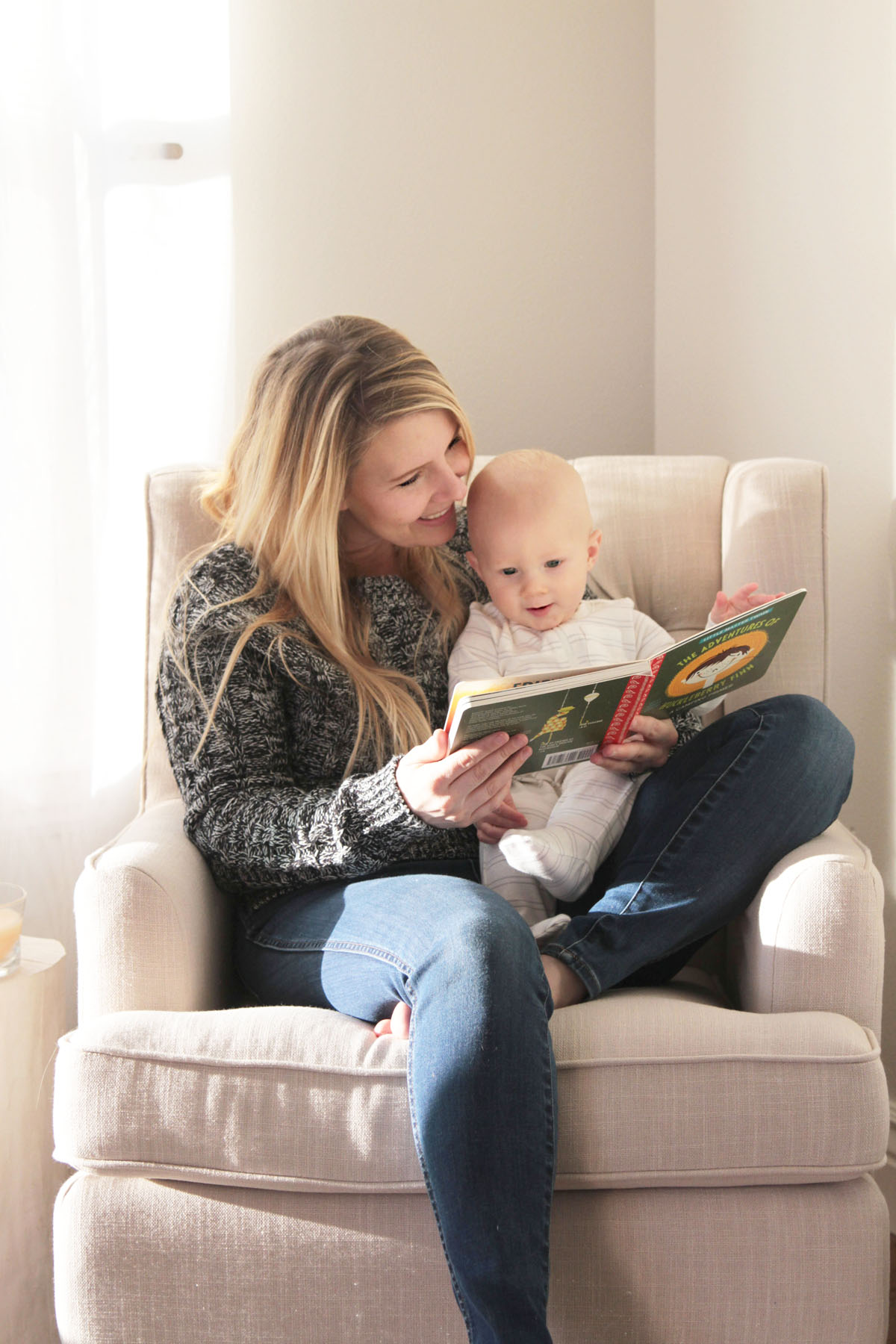 I have tried different things over the years and this has been our tried and true. I also am a fan of the AVEENO® Lavender & Vanilla wash for baths before bedtime. It starts our bedtime routine off pretty calm. I don't know that there is anything better than a fresh & clean babe…Except maybe a peacefully sleeping babe.
The product below is one that you need to get for traveling. If you travel a lot, you either fill up disposable bottles with soap, take a full size bottle, or grab one from the travel section. I don't want to chance having my baby's skin flare up with a brand I'm not familiar with when we are traveling. Traveling can already be so hectic, why add the unknown with a baby to it?! My sister in law introduced me to these little JOHNSON'S® cleansing cloths and they are magic! They are easy to pack (no worrying about a soap spill or leak in a ziploc bag) & you just wash your baby. Get them wet and the soap is already on the cloth. When she first introduced me, I couldn't get over this genius idea. Now, they are one of my staples when I'm getting baby shower gifts. So if you are planning a trip, make sure to grab these! You will be so glad you did!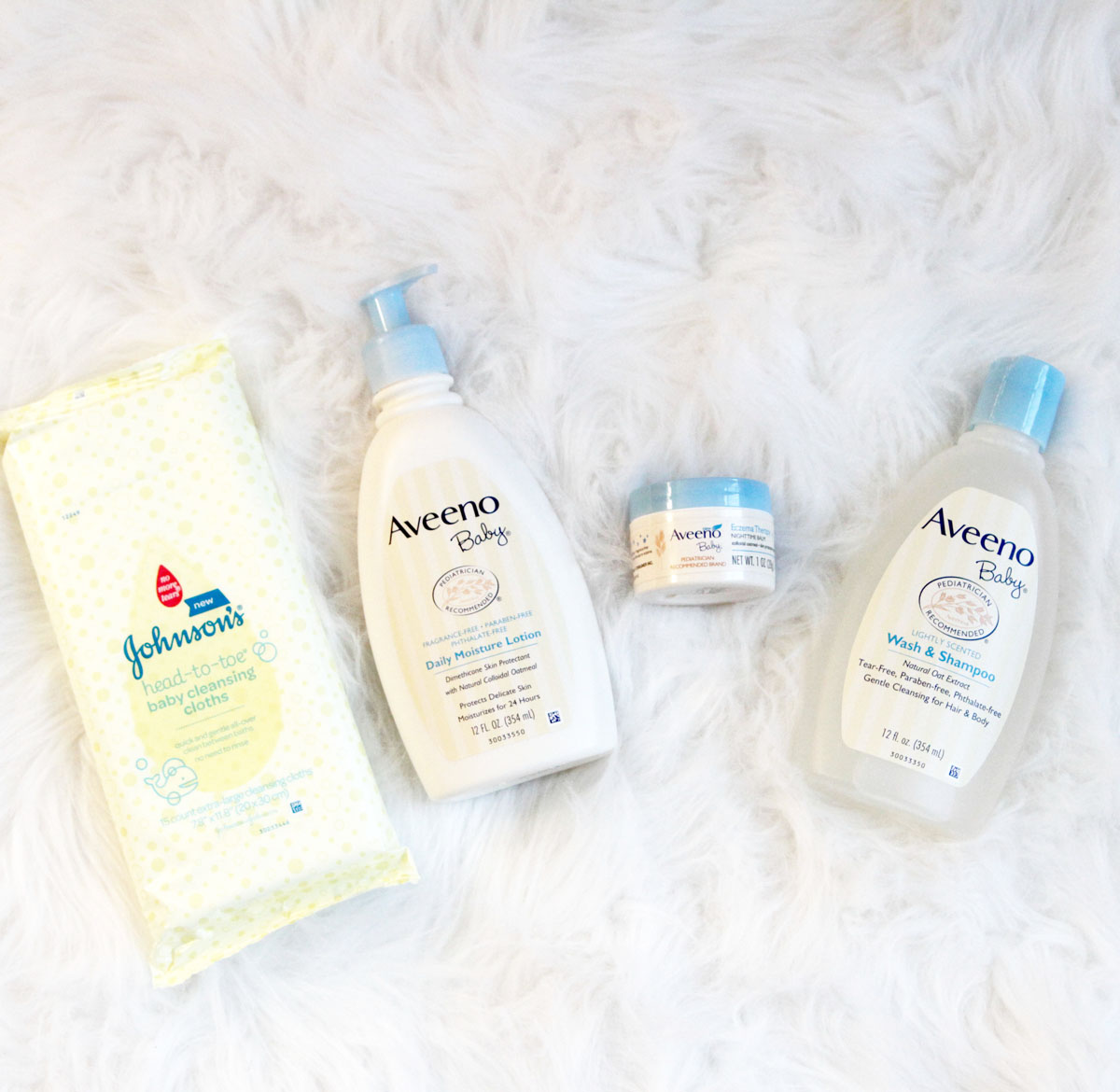 If someone is reporting an adverse event or a product quality complaint, please tell them to call
the Johnson & Johnson (J&J) North America Consumer Care Center at 800-361- 8068 during
normal business hours of operation: Monday through Friday, 8 a.m. to 8 p.m. ET. After normal
business hours, they can report adverse events or product quality complaints through
www.jnj.com Contact Us page.
---