I received compensation for writing this post for Green Chef. Although this post was sponsored, all opinions are mine.
At the end of the post, learn how to get 6 meals for free!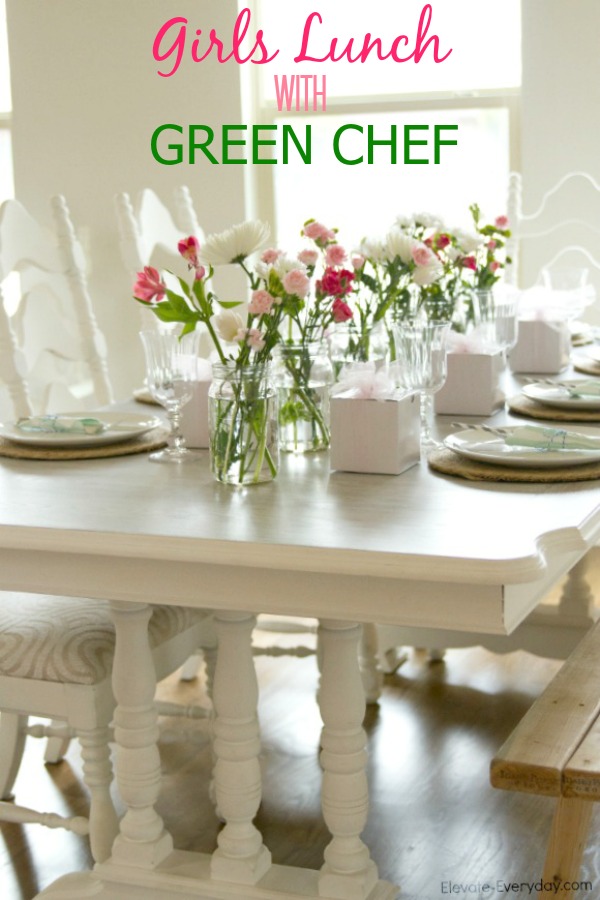 Don't judge, I'm sure what I'm about to tell you happens to the best of us! I'm lucky to eat lunch 4 times a week, and usually 2 of those times I'm eating the crusts of my kids PB & J sandwiches.
Whether you are working and have a crazy deadline, chasing after kids (and their crumbs), or in school and busy with homework, it can be tough to sit down and eat.
I discovered Green Chef on Facebook a few months ago and knew I needed to try them out.
Organic recipes? Check. Gluten Free options? Check. Delicious? Check.
I was curious to see how great this system actually was.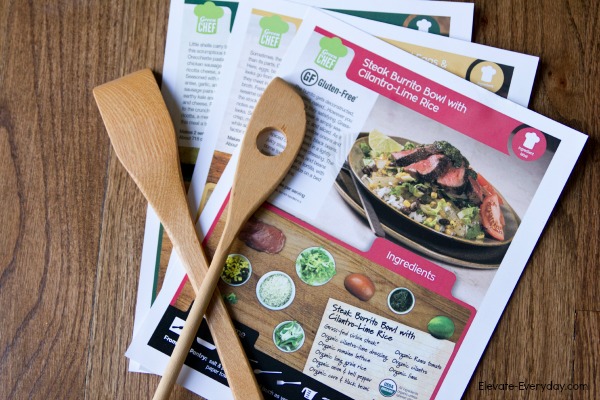 Green Chef sends everything. Every ingredient you need, measured exactly, in cute little labeled bags and cups, ready to go.
My husband and I were so impressed at the care that goes into sending these boxes. The food is wrapped in dry ice and ice packs to keep everything fresh and cold.
It sealed the deal when I realized no food would be going to waste. When I want to cook fancy meals, it's a risk in our family. I don't know how much will actually be eaten, or if I will make it in time. The portions of these meals is perfect.
It was also great that I had everything (tools wise) needed. I had the pots, pans, cups, and spoons needed for each recipe. They are standard cooking utensils, nothing fancy was needed.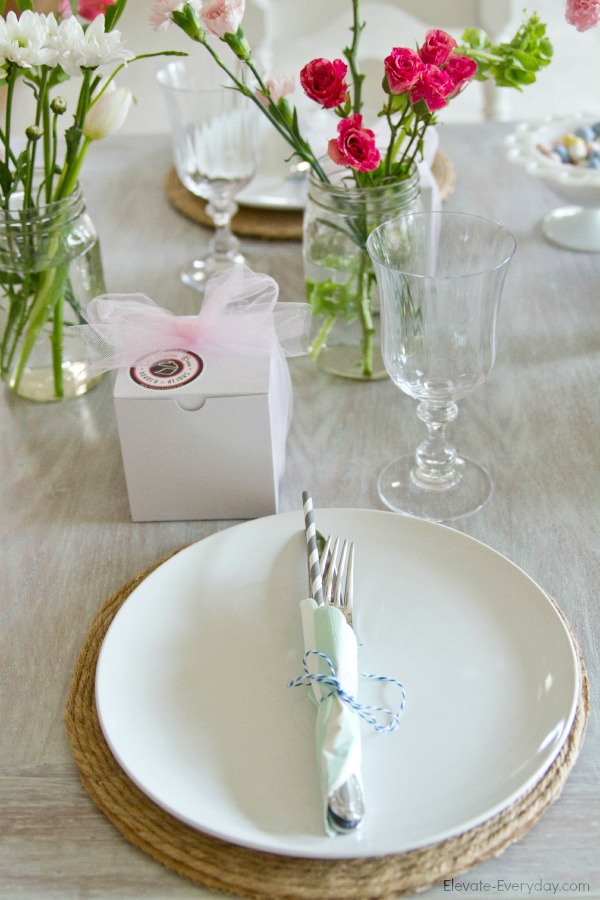 Being somewhat new in the neighborhood (6 months), I decided to invite over 5 ladies that I wanted to get to know better.
I see them at church or sometimes around the neighborhood, but normally they get a quick wave when they drive by and I'm getting the mail in my pj's at noon.
I told them it was going to be very casual. We would cook and our kids could run wild. I figured, like me, most of them rarely get to sit down and eat lunch.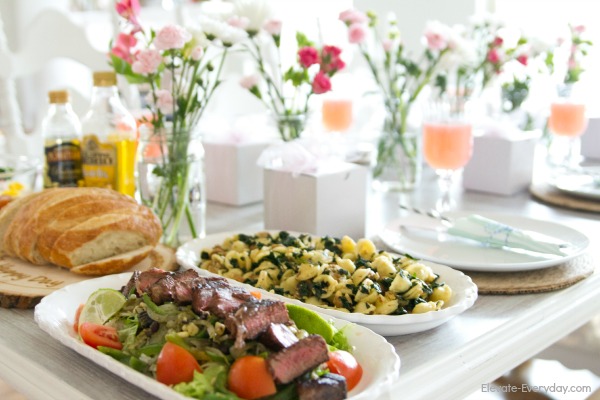 I was so excited with how excited they were. They were thrilled to get to cook a good, filling lunch and have some grownup time.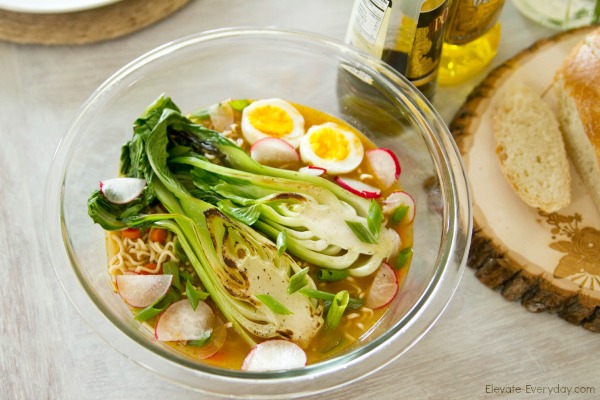 We split up into 3 groups and one group made Ramen with Soft Boiled Eggs & Seared Bok Choy.
Luckily for us, one of the ladies had lived in China so she was a pro with the Bok Choy. The instructions on the back of the paper went step by step with pictures, loved that extra help!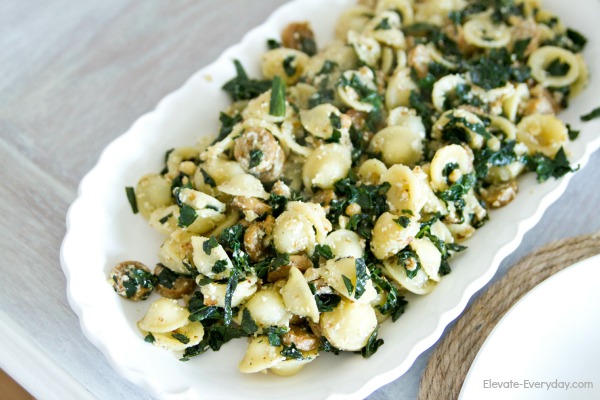 The next group made Orecchiette Pasta with Chicken Sausage, Kale, Ricotta, & Toasted Walnuts.
The same friend that lived in China also lived in Italy, and said she loved how authentic these dishes were.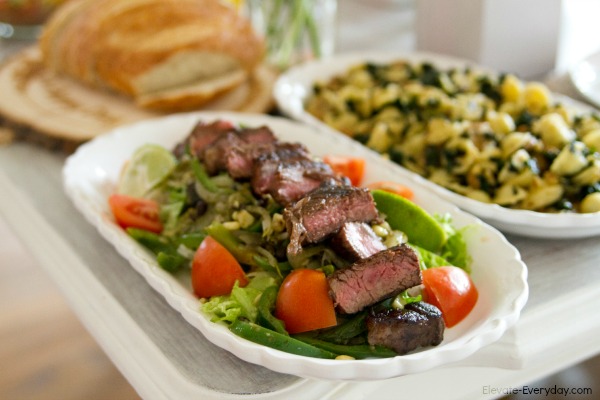 The last group made a Steak Burrito Bowl with Cilantro Lime Rice.
This sirloin steak was amazing, like melt in your mouth amazing.
We all loved the food and were so stuffed by the time we were done.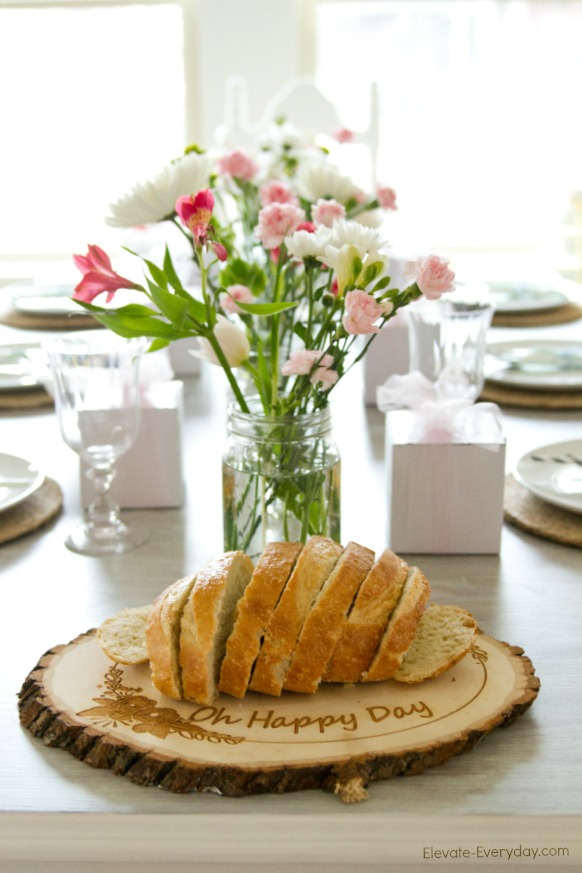 I love using this sweet gift I got from Dee Dee MoTique. I use it for every gathering I can!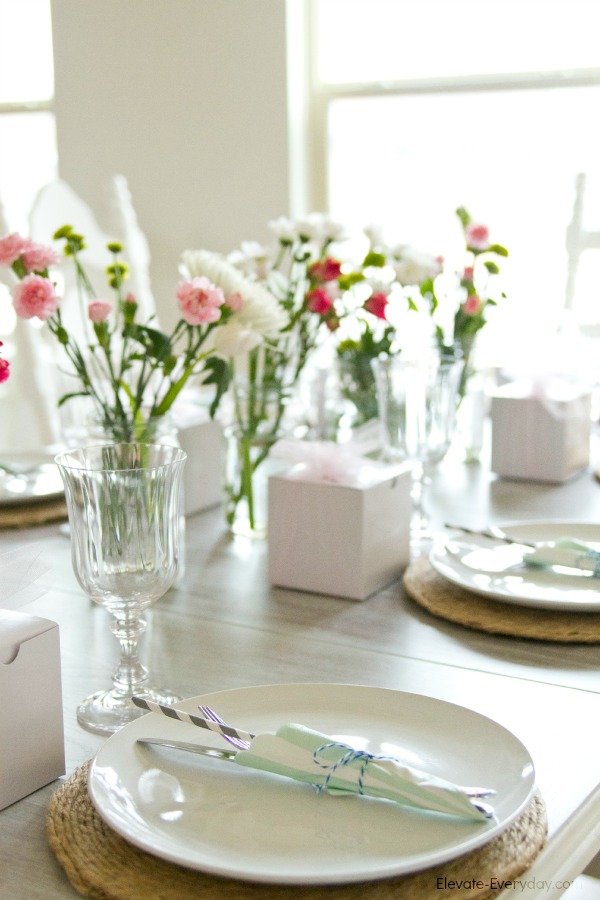 When we sat down, we made a joke about how it was too pretty to eat. We all felt like professionals in the kitchen!
I sent each of them home with a cupcake in a box and a mason jar full of flowers from a local florist.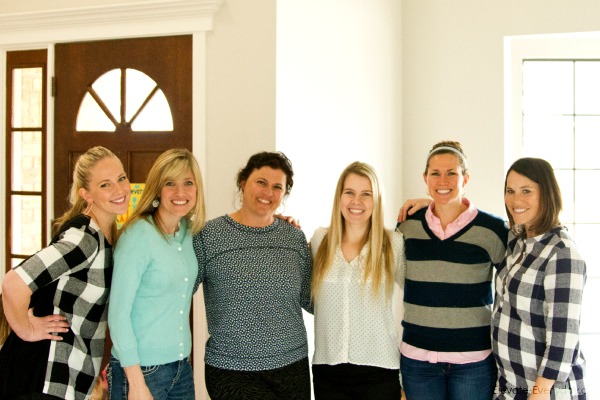 So glad I got to spend some time getting to know these incredible ladies better!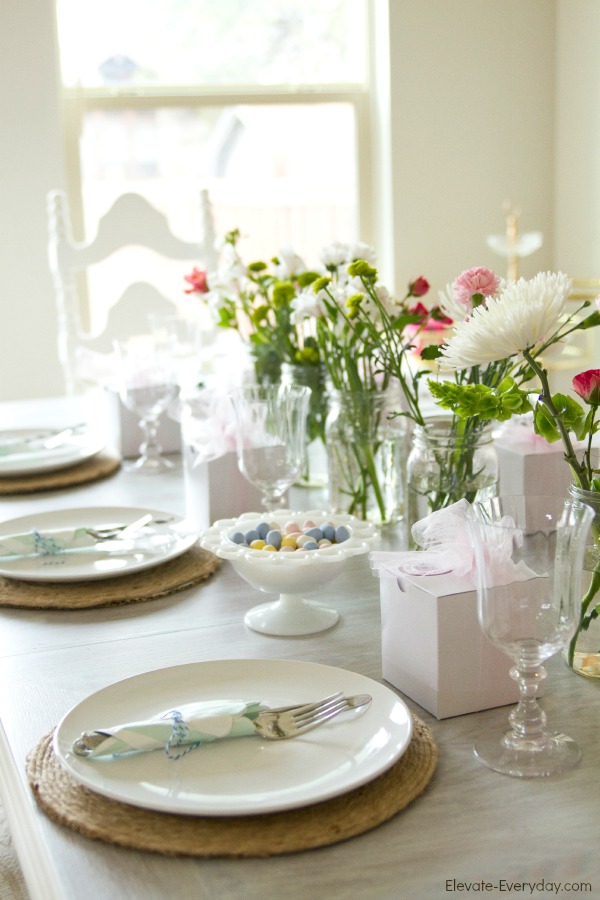 Each week on Green Chef you get to look at the menu and choose between 6 meals. Right now you can get 6 meals for FREE! Just pay $9 for shipping. That is a huge deal! You will be hooked. Each meal is about $11 per person, which is cheaper than going out and healthier. With spring and summer right around the corner, you will want to be out enjoying the nice weather so let Green Chef do the work for you. My group of girlfriends decided this is the perfect way to have a girls day/night out. We get to chat and eat great food. The meals are quick (less than 30 minutes), so we weren't slaving away in the kitchen all day. For my gluten free friends, they have got you covered!
I hope you will try it out! I really enjoyed being able to relax while having people over. Usually I'm in the kitchen cooking up a storm, making a huge mess. It's hard for me to let people help, and with Green Chef I can just hand over a recipe sheet. We even had a bunch of leftovers, which made for a very happy husband!
---