I feel like this winter hasn't even been winter for us. Cold? Yes. All of the kids getting sick at least 3 times? Yes. But snow? I think the pretty white stuff has taken up residence on our lawn twice. I sure love getting some Vitamin D, but I also love when my family gets good use out of their season ski passes!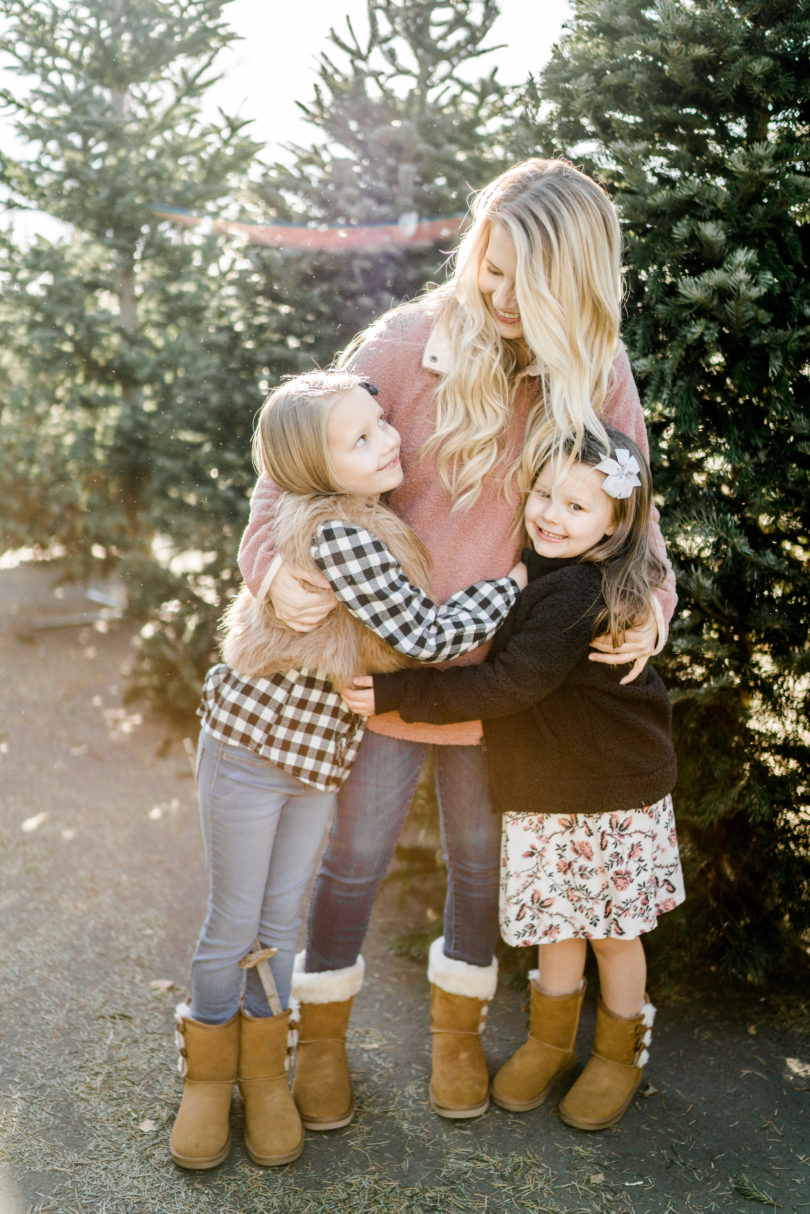 Since we haven't done much of our usual winter activities, we have had fun finding some new things to do indoors & outdoors.
First I'll share our cozy winter outfits details, because some pieces are on sale!
COZY WINTER OUTFITS IDEAS
Mine
Sweater from Ruby Claire
I'm obsessed and wear this all of the time! I also love this taupe pullover & this cream chunky sweater.
My jeans are from Madewell. If you don't have a pair of these, read the reviews. They are amazing. My favorite pair of jeans out there.
Big Sis
Jeans & top from Old Navy
Little Sis
Dress & Sweater from Old Navy
Girls Winter Boots & Mom's Winter Boots
We love our darling boots from Koolaburra by UGG. I shouldn't admit how long I had my other pair of UGG boots, but let's just say it's been years and years. I wanted a shorter pair that I could slip on and off easily. These go with everything and our feet stay warm!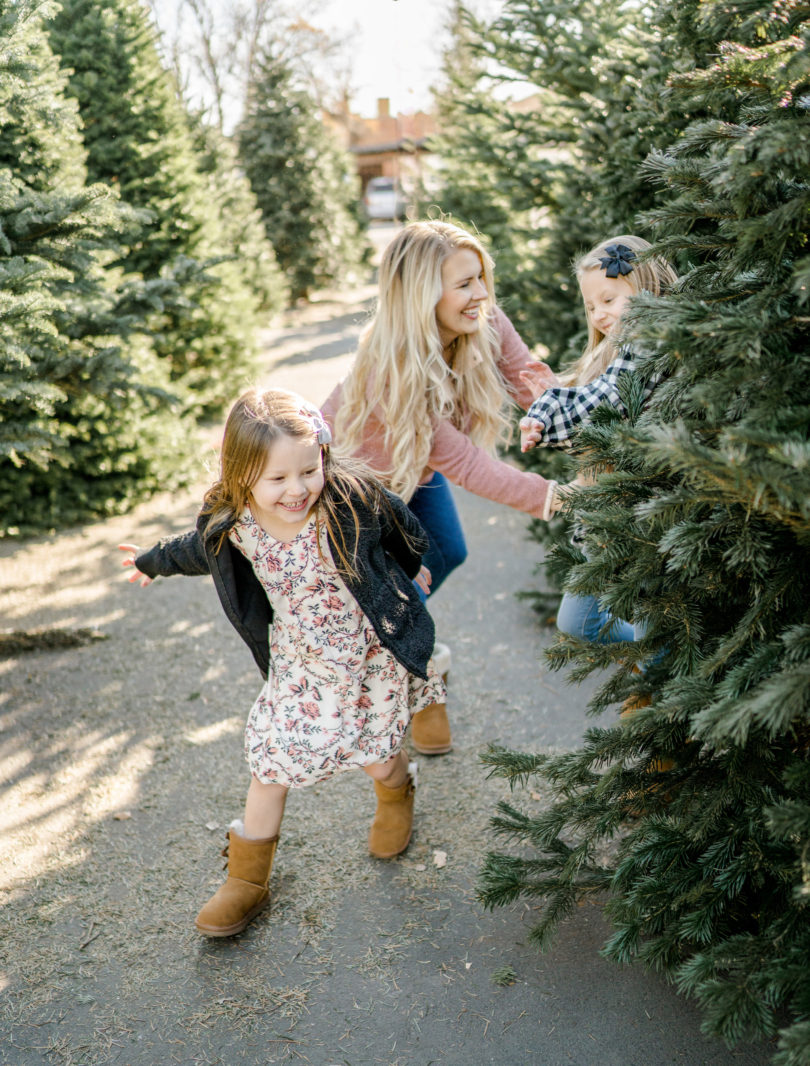 One thing we love doing during the winter months is to cuddle & watch movies, who doesn't?!
I've showed the kids some classics like Father of the Bride (1 & 2), It Takes 2 (gotta love the Olsen twins), & The Sound of Music.
We also go out to the movies & recently became huge fans of Zac Efron…I mean, The Greatest Showman. I'm waiting for the girls to say they think he is cute, but they aren't giving in quite that easily.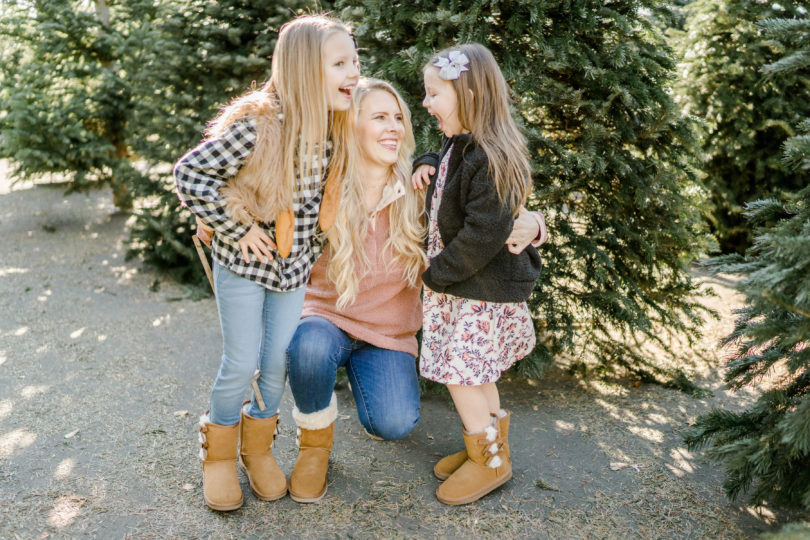 Besides watching movies, my girls love to create. We love this Shopkins Beados set! It keeps them so entertained and proud of their little purses and rings and ice cream they put together.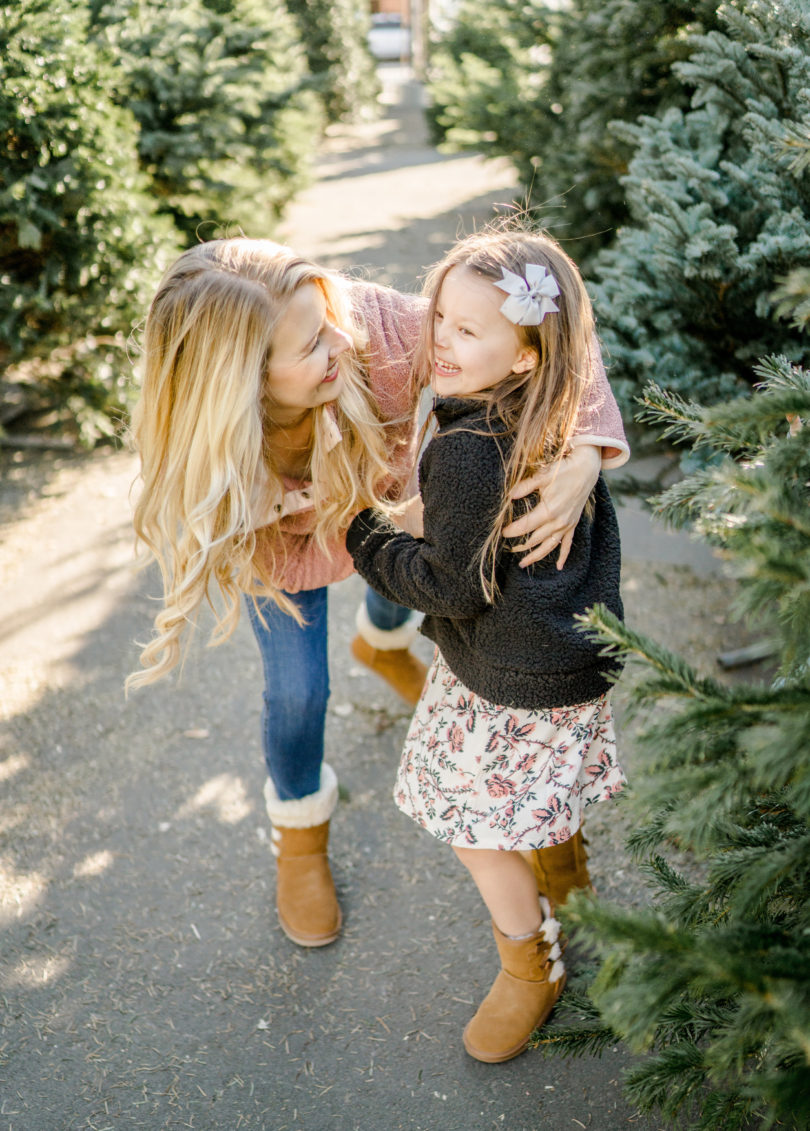 They love coloring so for Christmas we grabbed this set of gel pens. You guys, these are so fun! They take these on car rides, long and short, color after school & take a pack to church.
Along with those, I grabbed emoji coloring books, which have been a huge hit!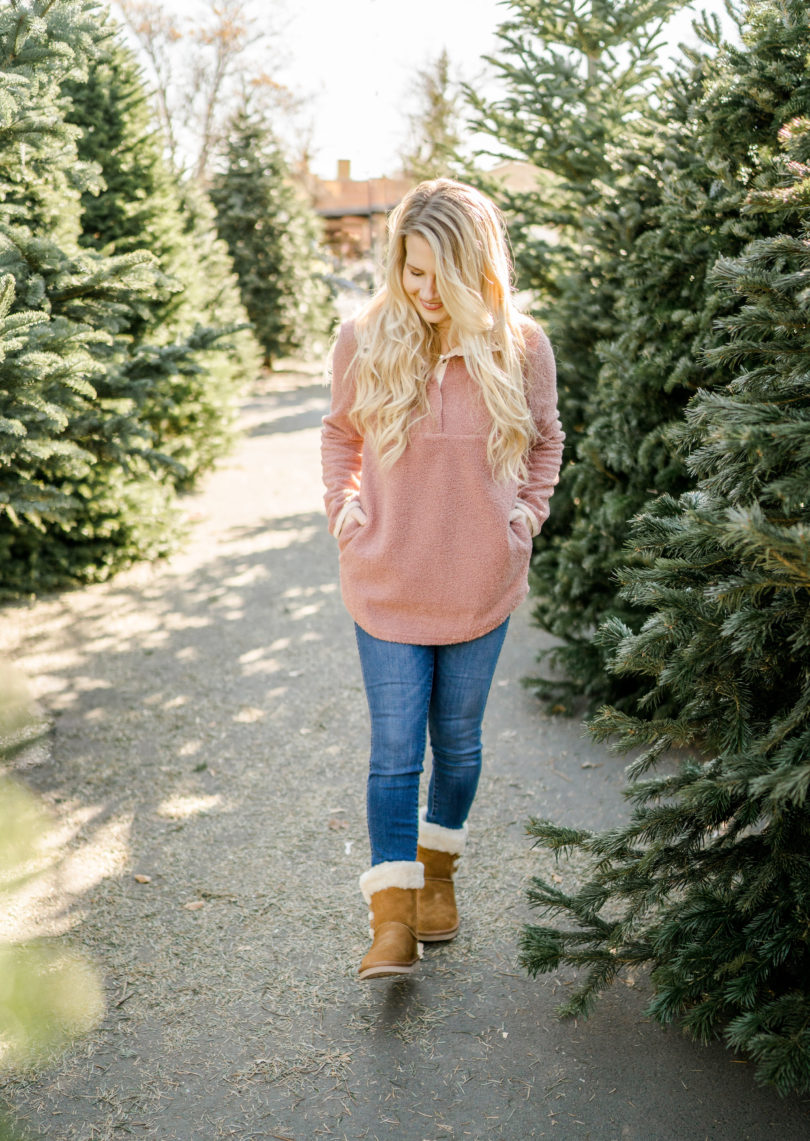 Dungeon tag & sardines are our favorite hide and seek games.
We love Catch the Fox, Giggle Wiggle, & Guess Who board games.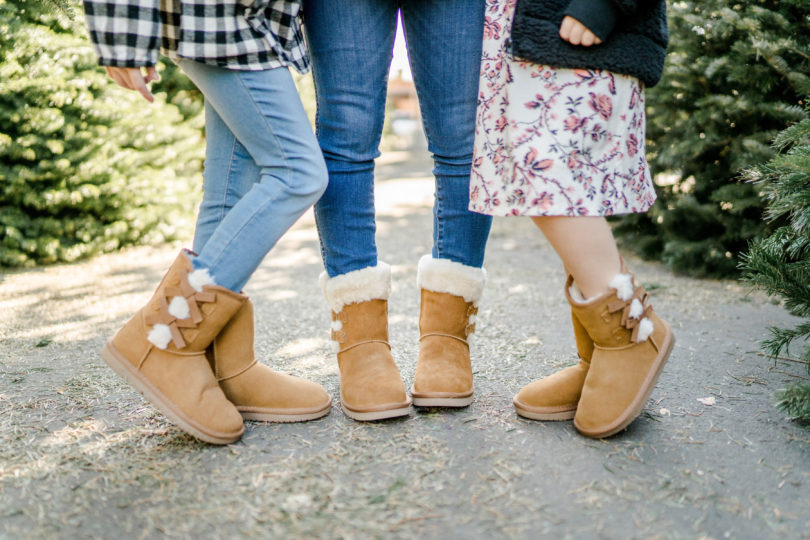 When we aren't making a mess/creating, or when there aren't a bunch of kids running around yelling, we enjoy making treats & baking stuff together. The kids all love delivering letters or desserts to our neighbors.
We printed out this free Valentine's Day printable & they've been excited to ding dong ditch a few friends with those this week.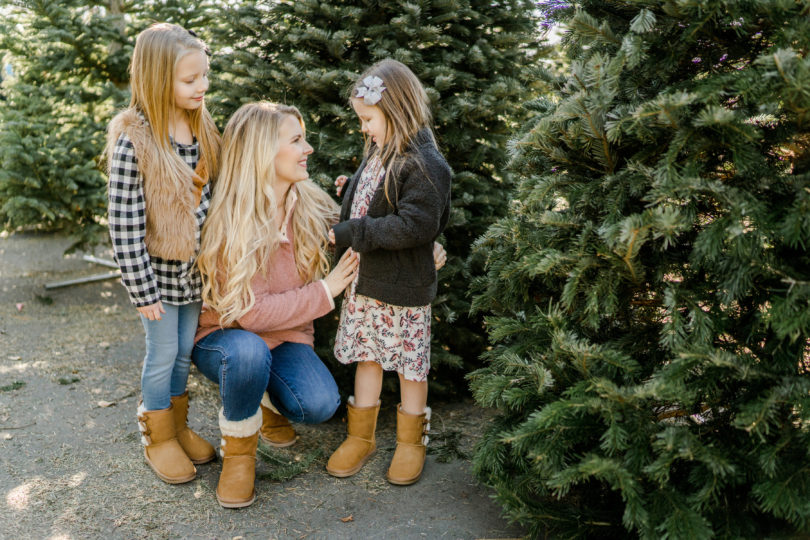 So even though the winter hasn't been as white as we would have hoped for it to be, we have had fun making some memories inside!
Thank you to the amazing Jordan Bree Photography for these pictures!

This cozy winter outfits post may contain affiliate links. Thanks for stopping by!
---