Summer is here, which means a lot of summer dresses for this family! I love dresses that are versatile and can be worn over and over for different occasions. I found My Sister's Closet Boutique and they have every kind of dress for every kind of occasion. It's no small feat I'm sure. Floral, polka dot, stripe, pockets, lace, and summer dresses in all lengths makes them my new favorite place to shop.
THE CUTEST MOMMY AND ME SUMMER DRESSES: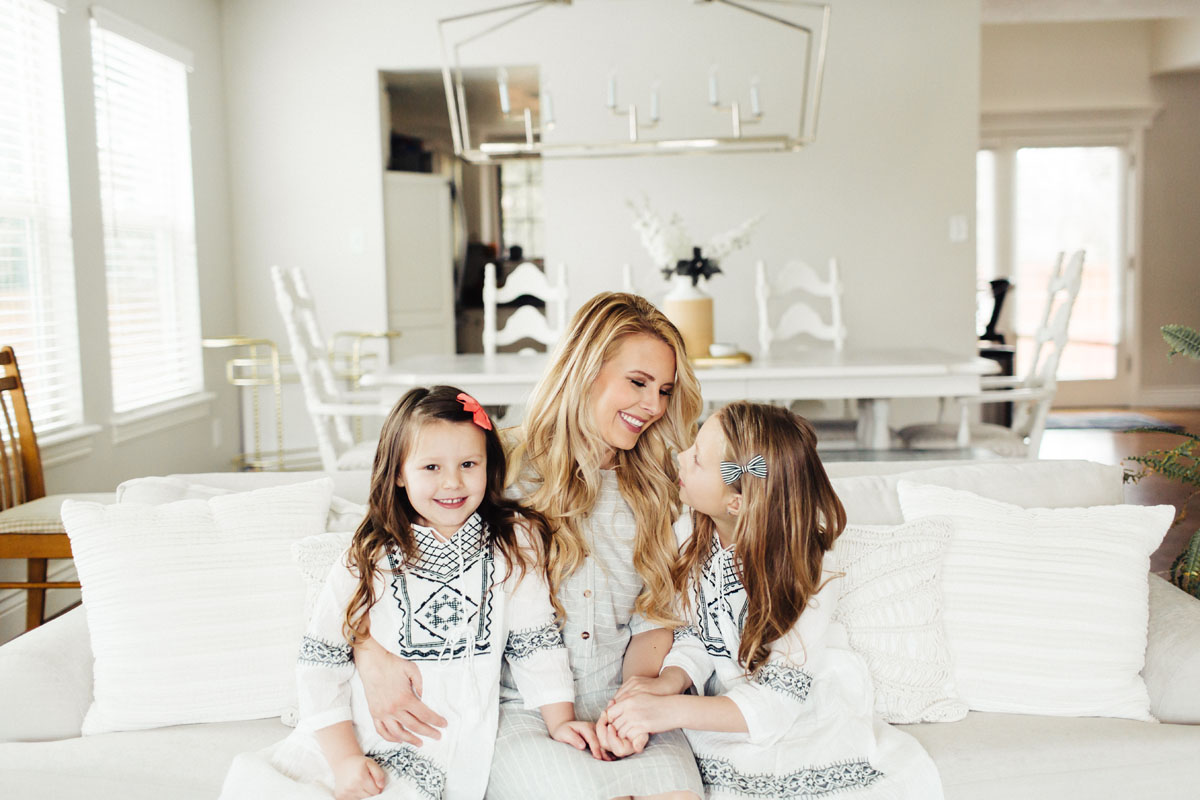 I found these cute mommy and me summer dresses at My Sister's Closet Boutique & fell in love with them. I love that they offer little girls dresses size 4-14. It can be a struggle finding dresses for my cute almost tween girls. Some of my favorite boutiques stop at size 6 and my littlest is just at that point and my oldest is past that point. These summer dresses can be worn to church, to play, or as a swimsuit coverup. I love the black embroidery, such a classic look.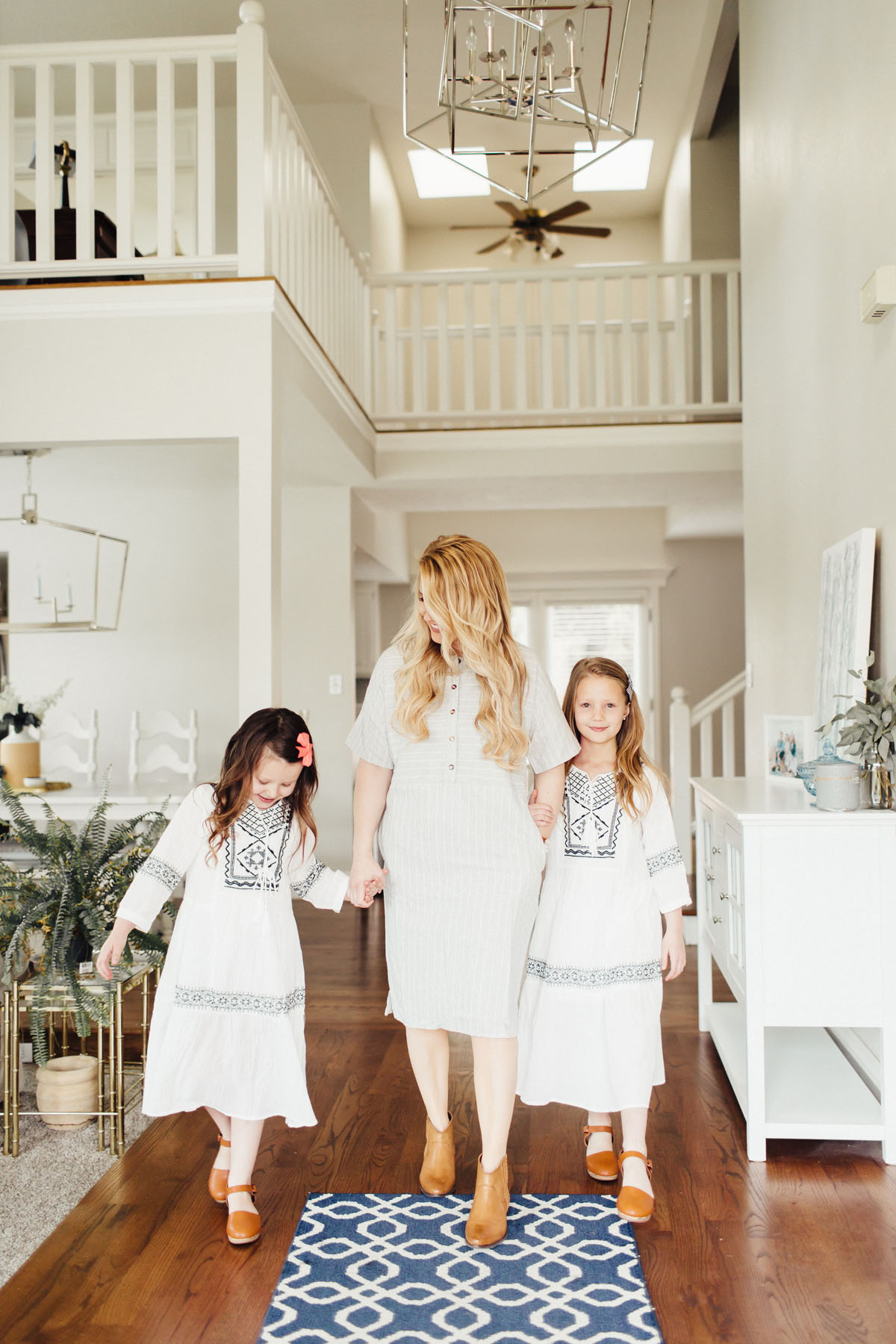 Fun to have a 1 stop shop for the girls and I. Except my girls are looking way too old and I'm coming to accept the fact that they will soon be shopping at places I shopped at growing up and now would prefer not to go into…Claire's haha.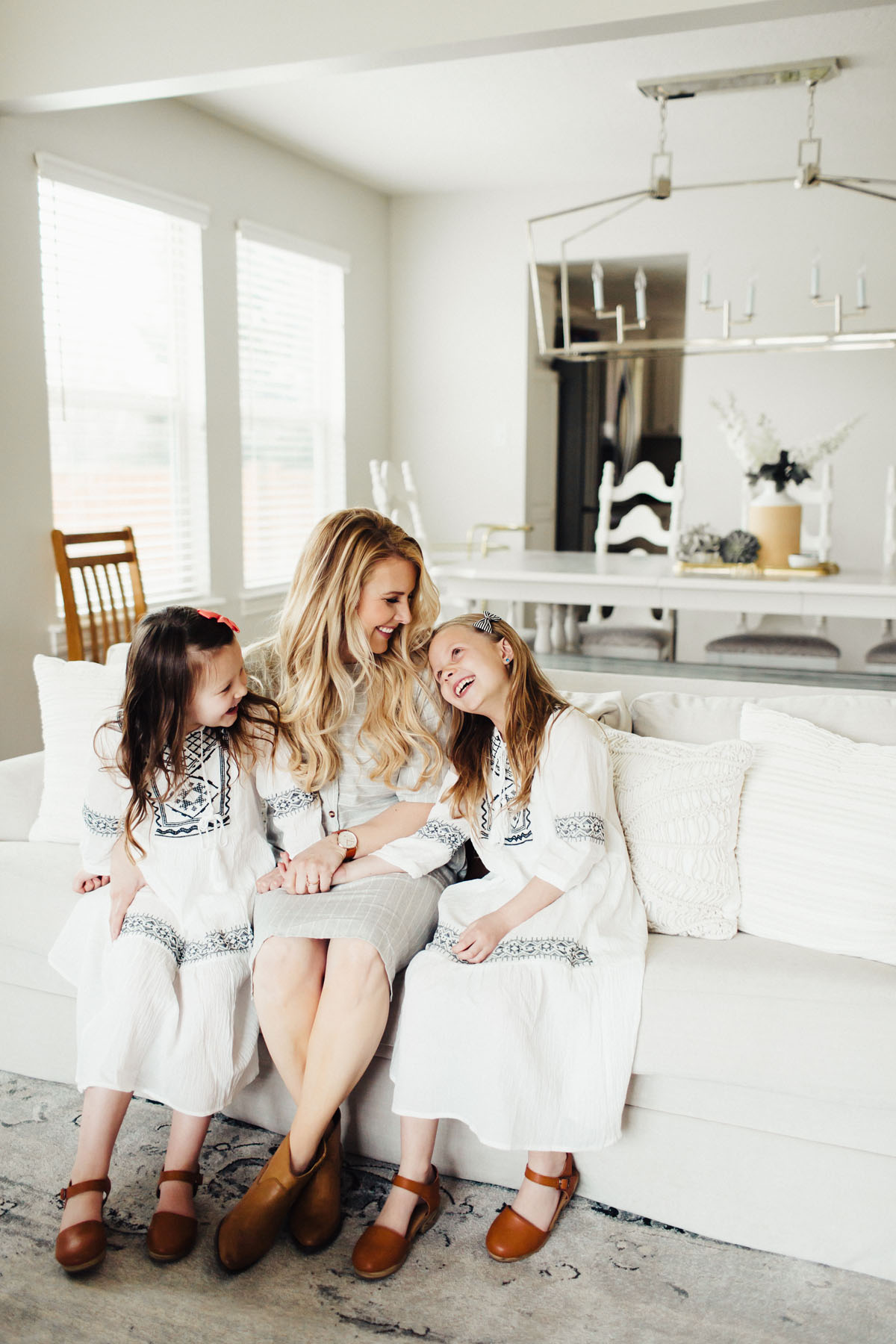 The girls shoes are the cutest I have ever seen to come through Old Navy's doors. If I had a baby girl, she would definitely be rocking these. The big girl ones have been sold out forever and I was hoping they would come back so I could buy a size up for next year, but as of now, no such luck.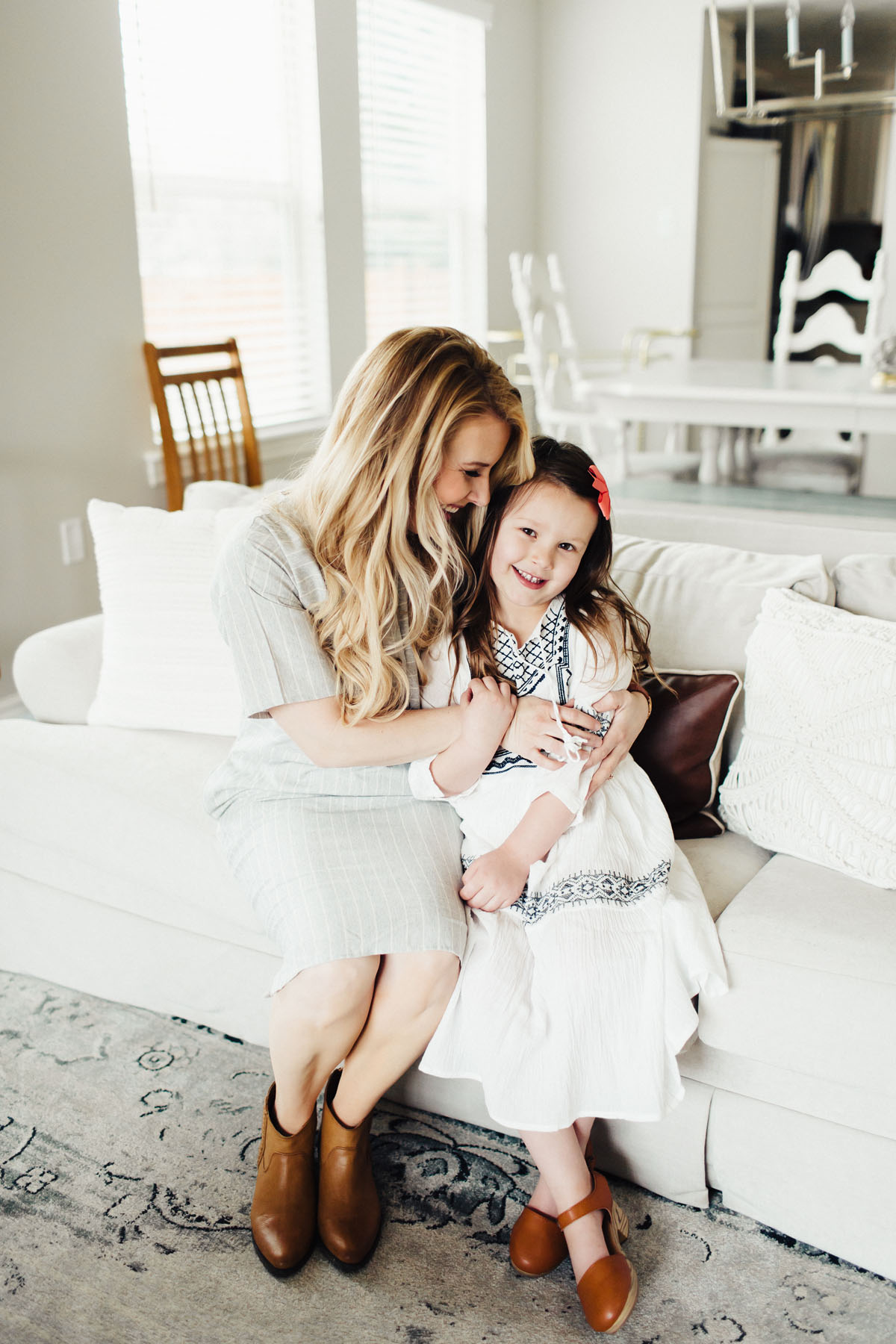 This girl has more personality than I know what to do with. She cracks me up on the daily and I'm so not ready for her to go to Kindergarten next year, and she is so beyond ready to head there.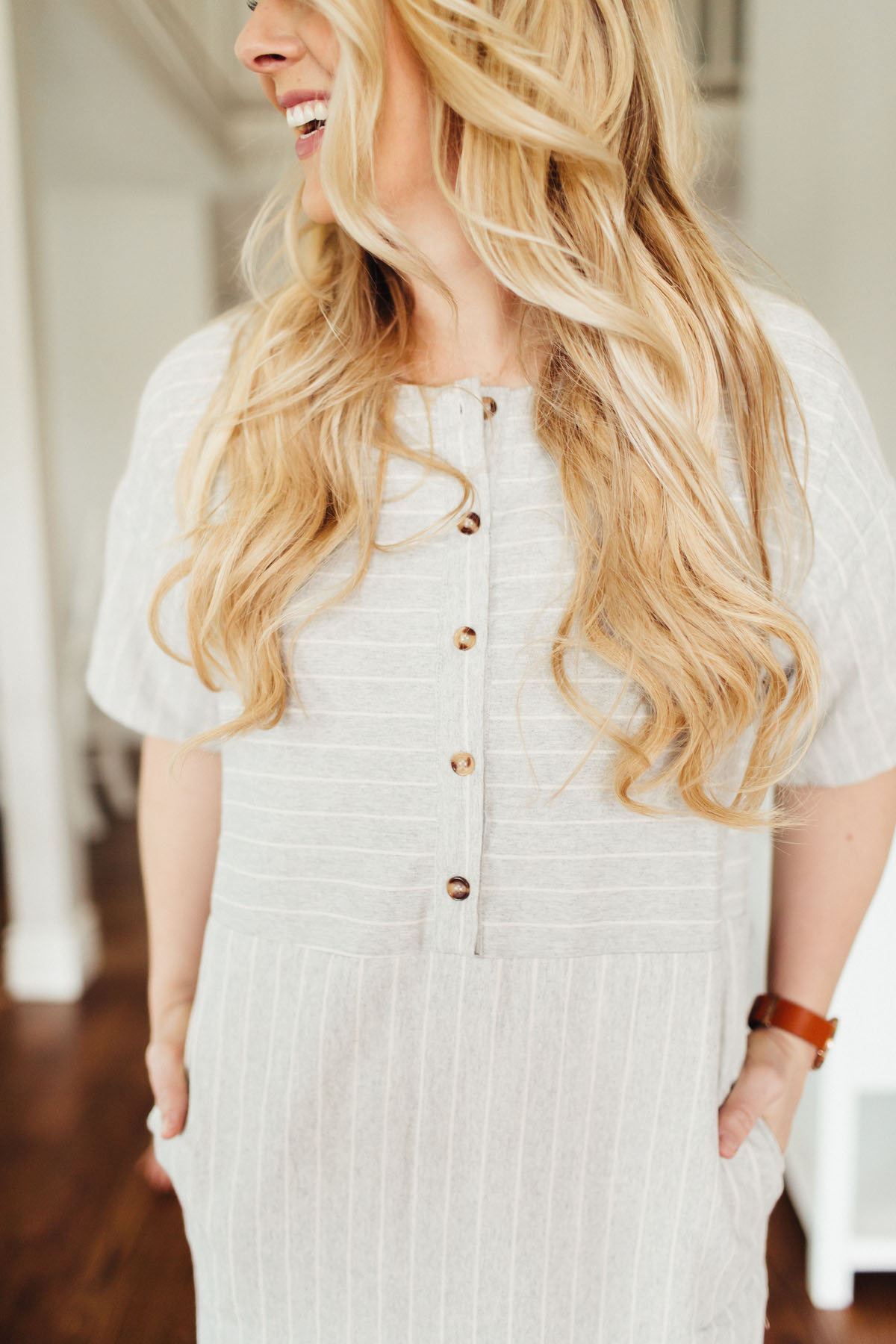 I picked my dress thinking it would be great because it's nursing friendly and has pockets. When I got it in the mail, I couldn't believe how cute and flattering it was. I love getting things that are way cuter on than on the hanger. It doesn't happen often, so this was the best surprise!
Here's the dress in grey & here it is in taupe.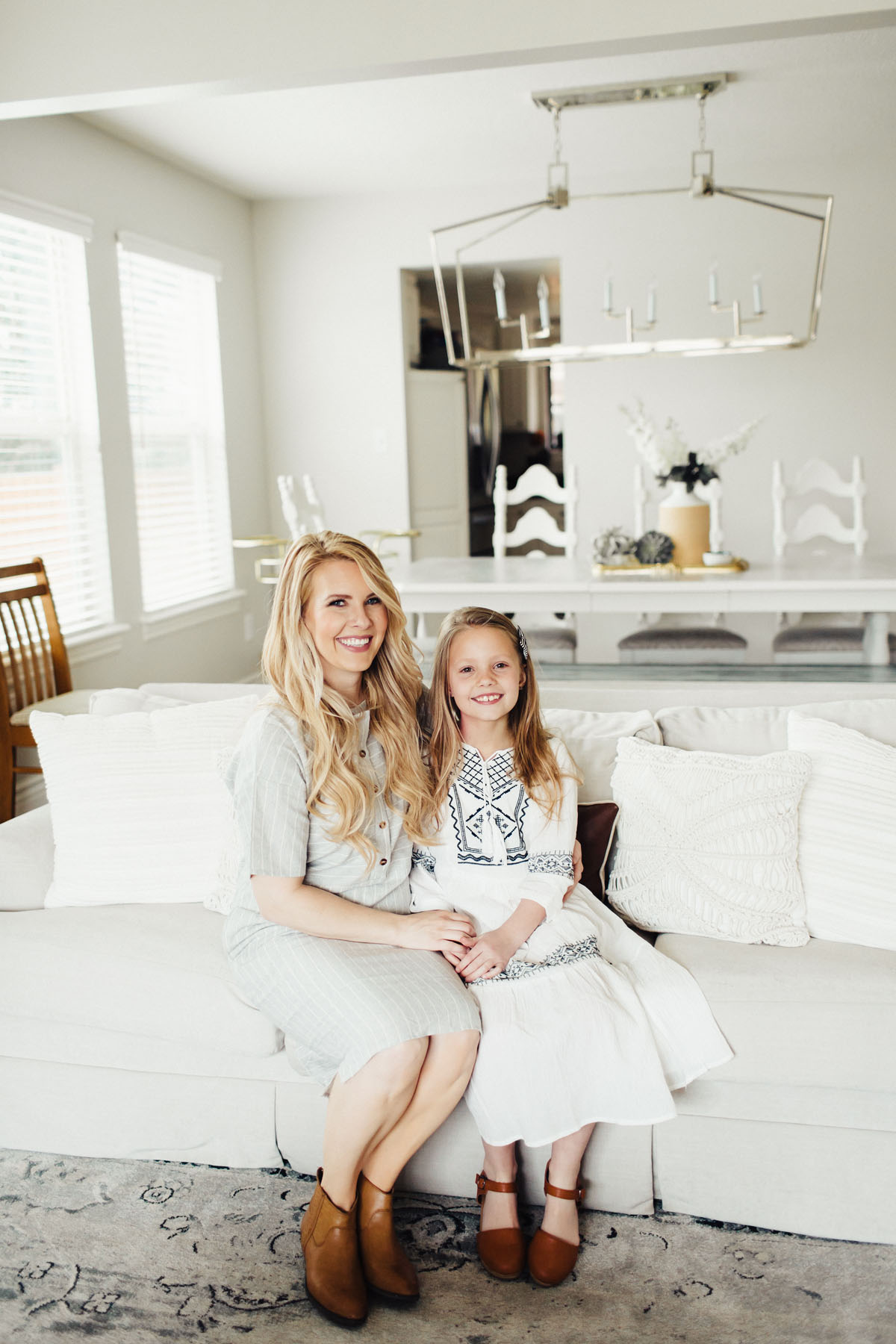 Love this mini me of mine. Love that at the moment she wants to wear my clothes and my makeup and listen to music together. To be honest, I'm terrified for the day when she won't want any of that stuff.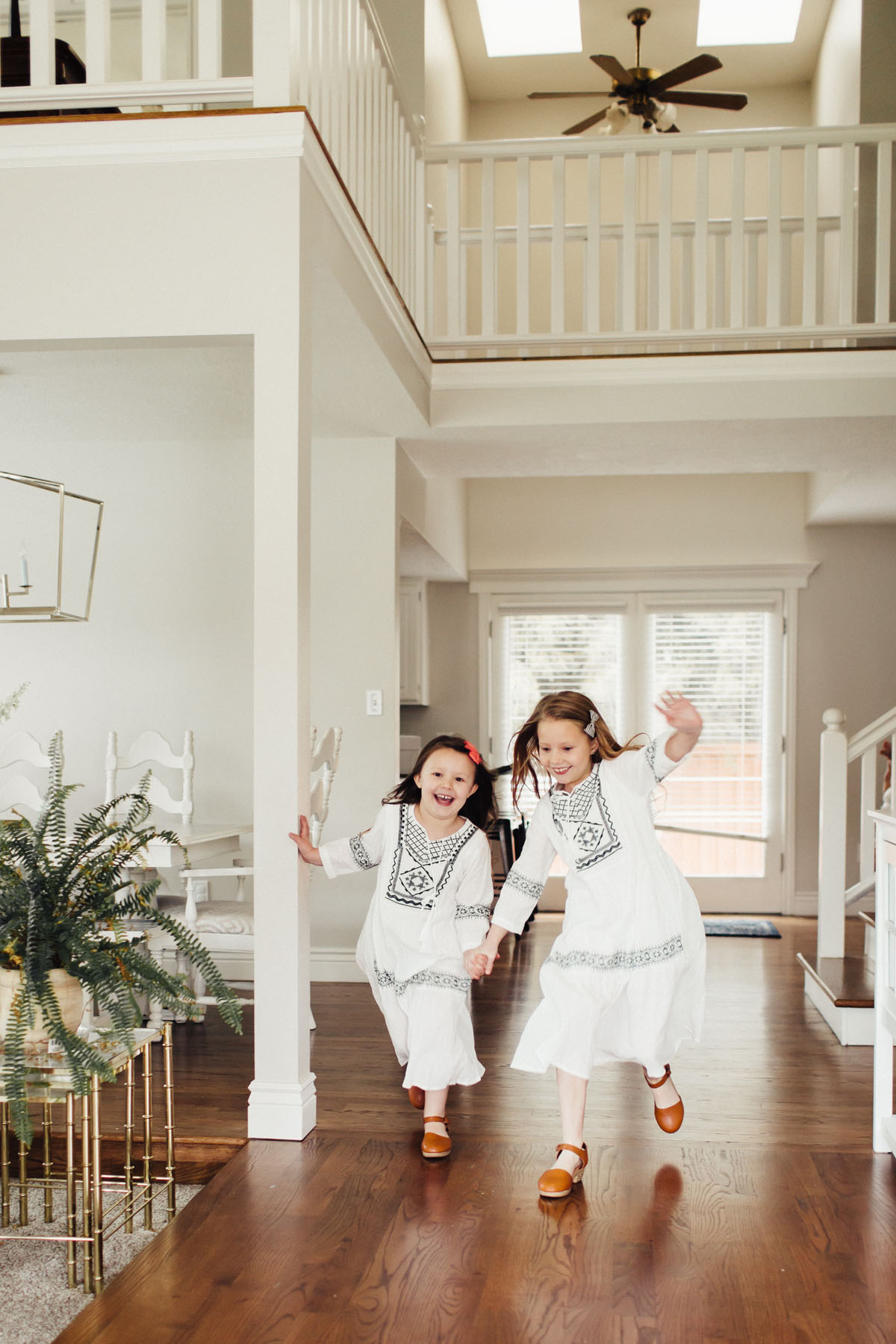 Love these crazy girls. They seem to fight all during the day and then want to be best friends when it's time for bed. I hear them just chatting and laughing away with their sleeping masks on in their big girl room that we just updated this month.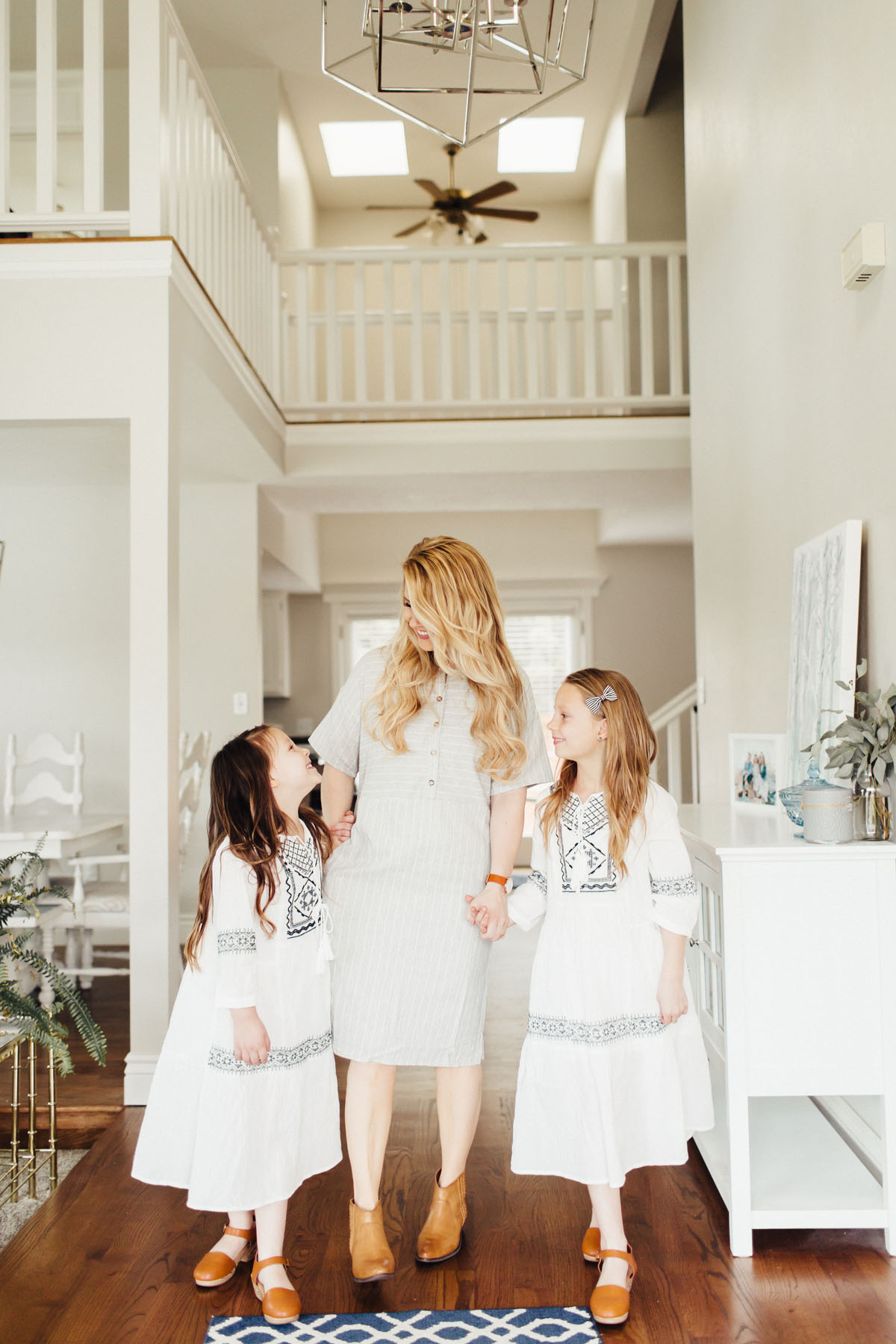 Thank you so much to Mariah from The High Pines for taking these photos! They are such a treasure to me and we love working with her! If you are local to Salt Lake City, you need to look her up!
This mommy and me summer dresses post may contain affiliate links.
---