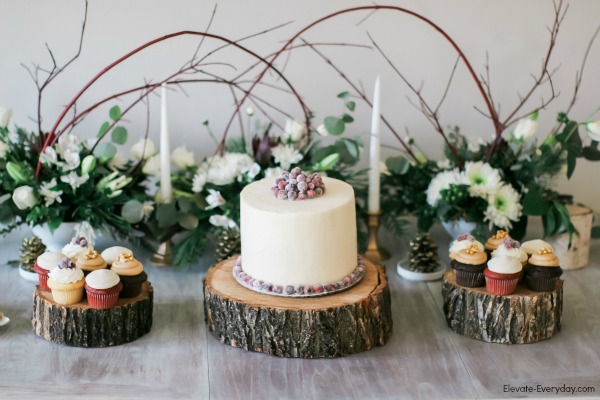 I have found a new favorite thing to do…Let friends host parties at my house!
Ok, ok, it doesn't happen often, but when my friends throw something this beautiful and clean up after, I'm happy to host!
All I have to do is have my house clean prior to people arriving and the rest was taken care of.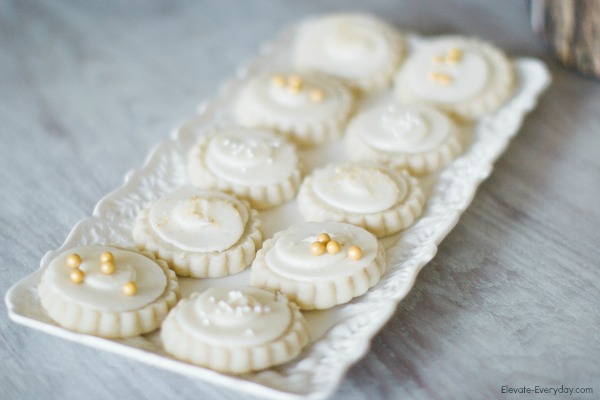 My sweet friend, Lucy, was asked to be Maid of Honor for a friend of hers that she has known forever.
The wedding was right before Christmas and they chose to host the shower in navy, cranberry, gold & white with a natural look to it.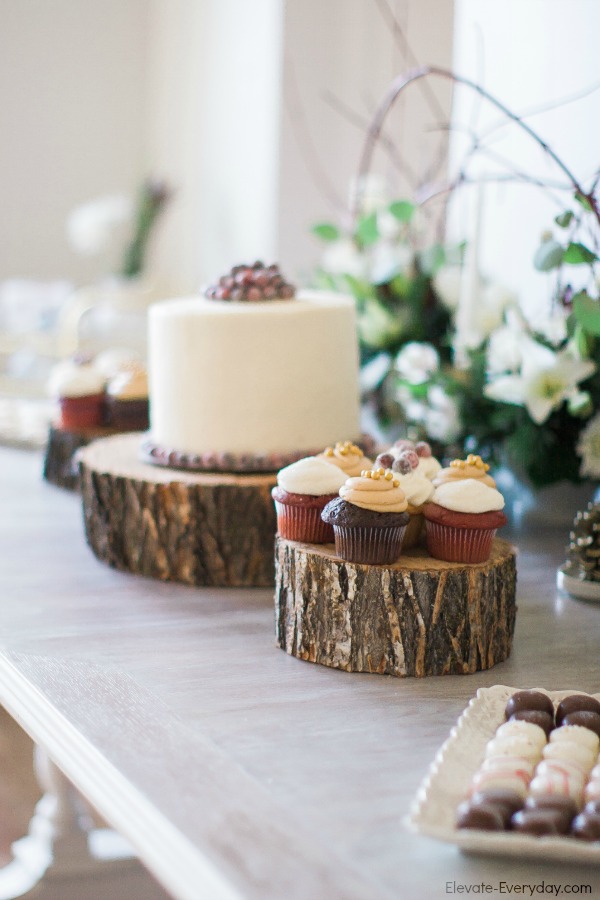 The lovely people at Sweet Tooth Fairy delivered exactly what Lucy was hoping for and more.
We didn't even want to eat anything because it all looked so pretty.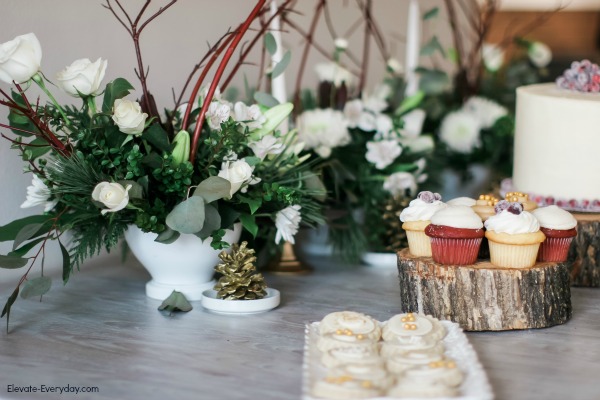 I have an incredible friend that is super talented in the floral department and the night before the shower, she saved us and whipped up amazing arrangements from Costco & Smith's bouquets. Can you believe that?! Grocery store flowers plus some awesome red branches from a few trees in her backyard. We couldn't believe how beautiful the arrangements turned out. I'm crossing my fingers she will teach me a little something about arranging flowers.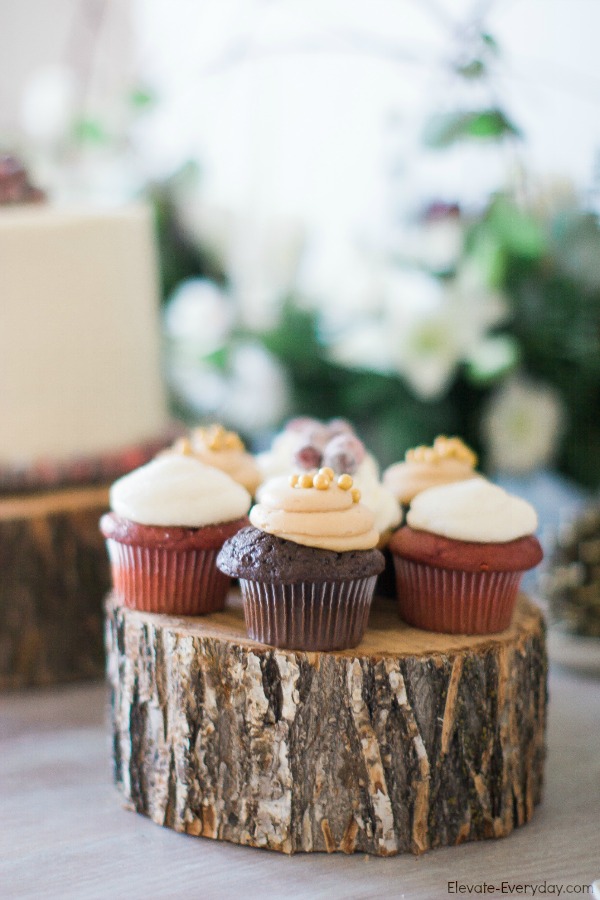 My husband who doesn't have as much of a sweet tooth as I do is hooked on Sweet Tooth Fairy and I have a feeling we will be having a date night there soon.
I have been craving some of their delicious cookies and could use a dozen cake bites!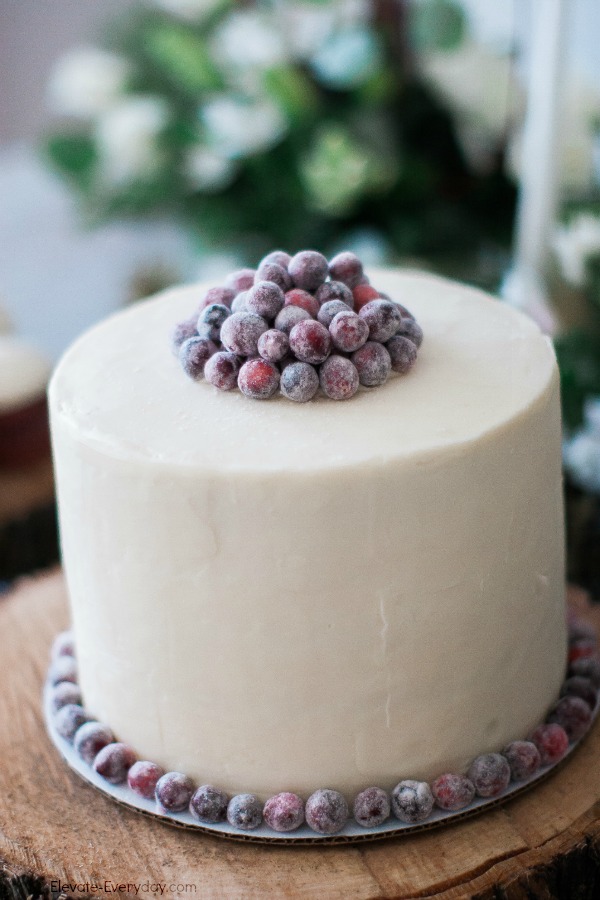 This cake was pure perfection.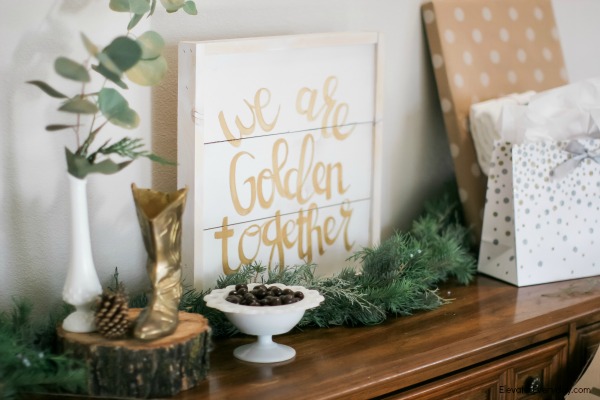 Love that my Salty Bison sign was able to fit perfectly for the occasion!
Check out my Valentine's Day mantle where I paired it with an Aidie's Hideaway garland.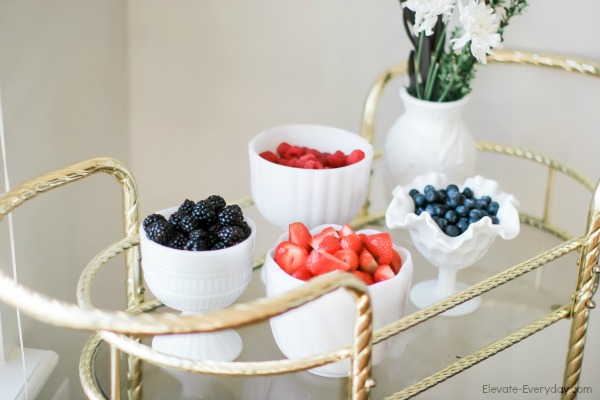 This shower was in the afternoon, too late for lunch and too early for dinner, so Lucy served fruit and dessert. I thought it was the perfect amount of food and a good time of day to have a shower if you don't want to stress over a large meal. We had about 40 people in attendance and a full meal would have been quite an undertaking.
I love that I scored this gold cart for $30 from an antique store.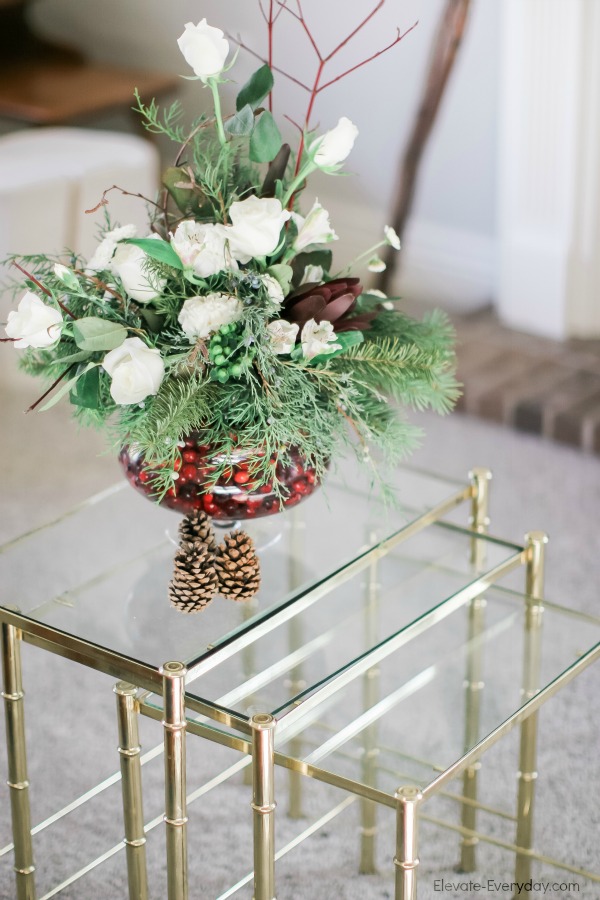 Even cooler, these cute little nesting tables were found at an antique market and I only paid $20!
Are you looking for cheap ways to spruce up decor? Toss a couple of pine cones around. I had a friend that was cutting down a few trees and I asked if I could have just a few stumps. They are all different sizes and vary in height and now I want to throw parties where I can make them fit with the theme. I'm obsessed. If you don't know anyone cutting down trees 😉 head to Hobby Lobby and grab some of their unfinished wood products. Branches, pine cones, greenery, antlers, and wood are a few of my favorite natural elements to pull into a party.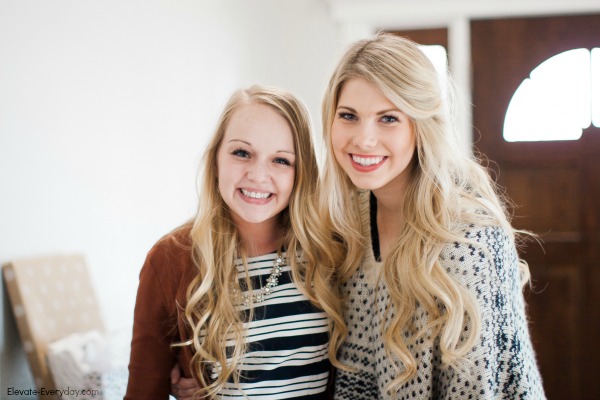 The cute friends! The bride is on the left and Lucy is on the right.
Least stressful party I've ever done and I'd be happy to do it again if it meant I'd get to eat the best dessert and hear all sorts of fun marriage advice.

When the guests left, they got a s'mores kit. Lucy made the tag with the Rhonna Designs app. From start to finish, designing and printing them probably took 15 minutes. They turned out super cute and loved how creative it was. I'd be happy to leave a party with anything, especially a treat.
Thank you Camille Brenae for the photos!
---