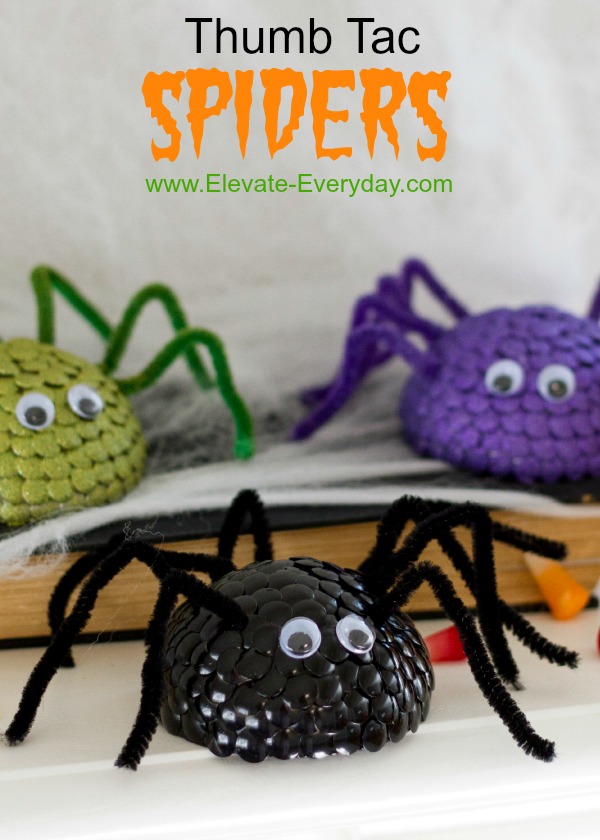 Here is what you are going to need:
-Thumb Tacs (probably 100 per spider)
-Smooth Foam half balls (thumb tacs stick better in these than they did a styrofoam cone I had lying around)
-Googly Eyes
-Pipe Cleaner
-Spray Paint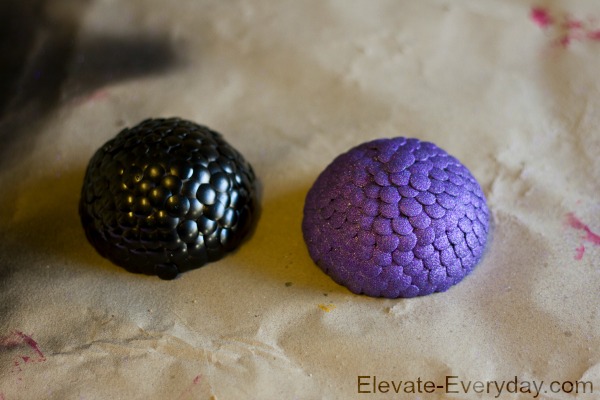 I have 3 kids ages 7, 4, and 2 and wanted to do something fun with them, besides make a treat because I usually eat most of them! Something where they could participate. The 2 year old helped just a little bit, but the big kids enjoyed this more than I anticipated. It took patience and a bit of time and they just kept going.  We started at the bottom and made rows until we got to put "the cherry on top." We picked out spray paint and they loved getting to help with that.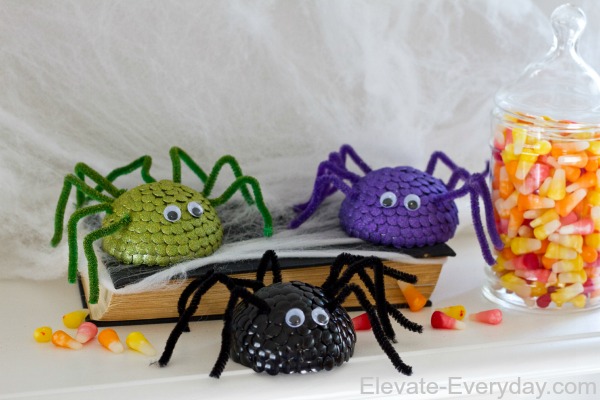 Push the pipe cleaner into open crevices between the thumb tacs, glue on 2 googly eyes and wah la! You're done!
So So simple!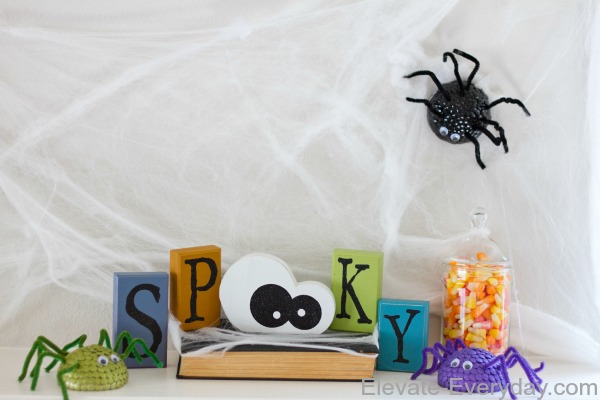 Make a web, let your son have his fun hanging his spider, and then move it quickly when the baby starts screaming because she thinks it's really climbing down the wall. 🙂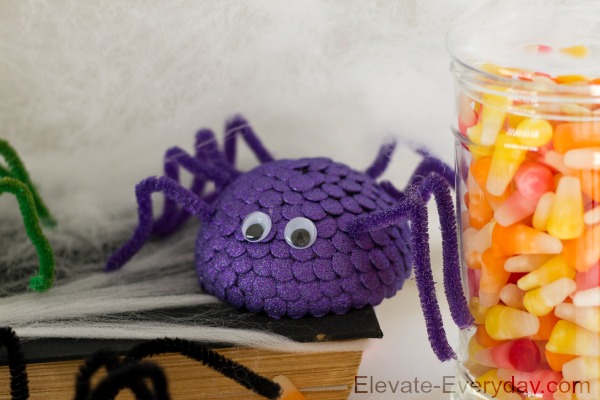 We spray painted the legs also because we love glitter in our house and my little girl uses any chance she can to spread more glitter.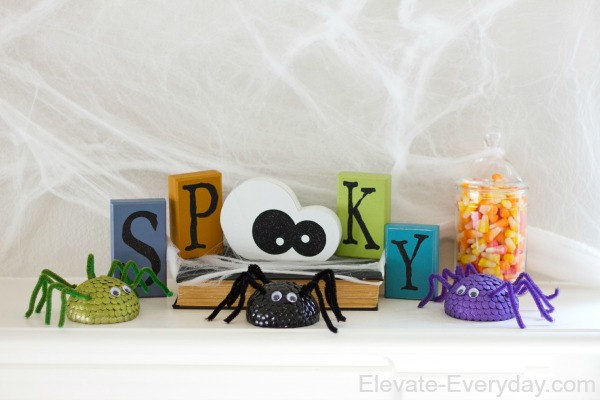 This is post was originally posted at The Crafted Sparrow on 10/2/14
---