I'm so excited to welcome this new white entryway table into our home!
This is our first home and we have lived here for almost 2 years. When we moved in we were doing project after project & it is taking me awhile to figure out my style.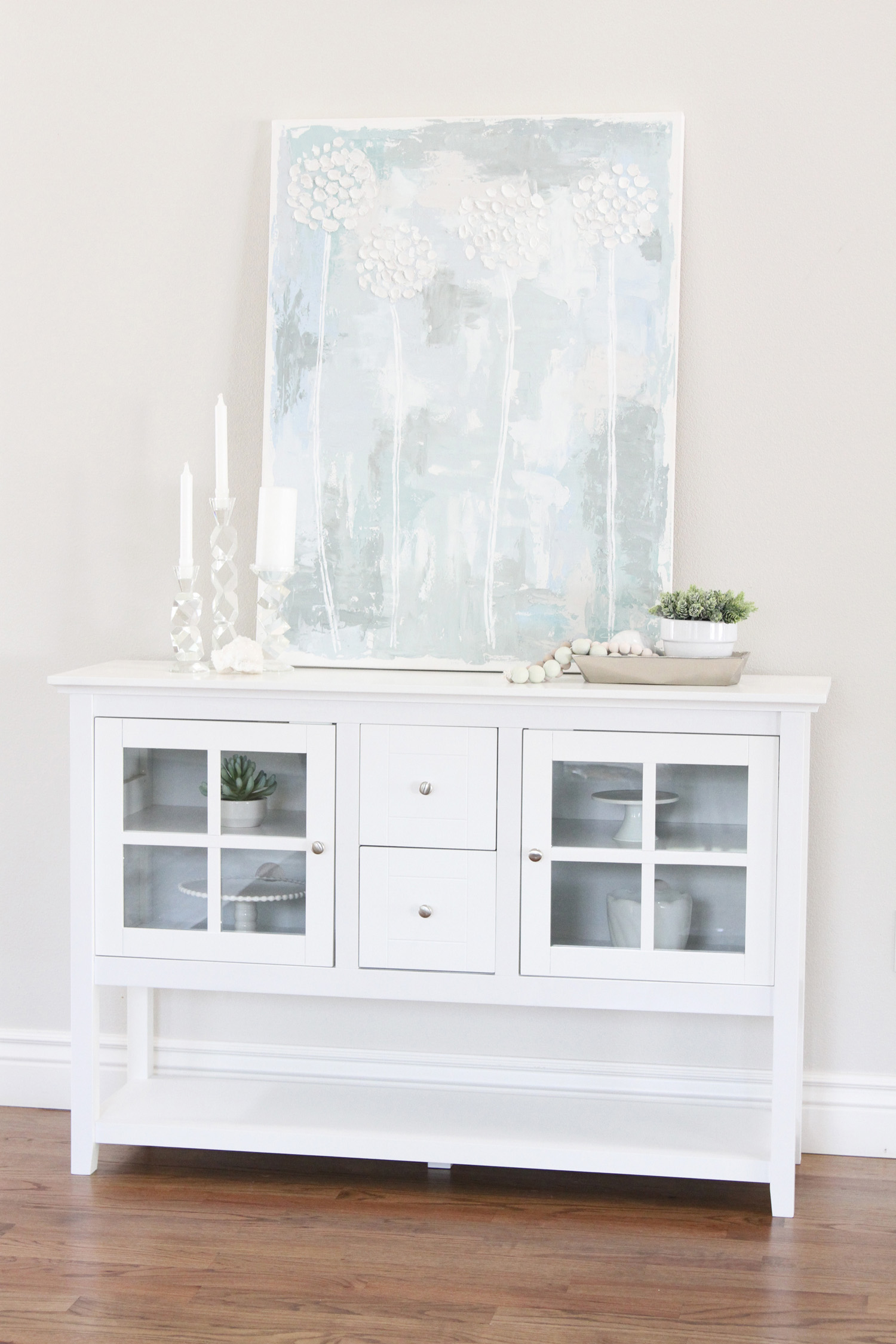 We stained the floors darker, painted, replaced carpet, added new trim—-pretty much gave the house a facelift. Scroll all the way to the bottom to see a before.
Until I found an white entryway table that I loved, I had a really chunky, heavy piece of furniture here.
I knew that it took most of the attention once you walked in, but I struggled finding the perfect thing.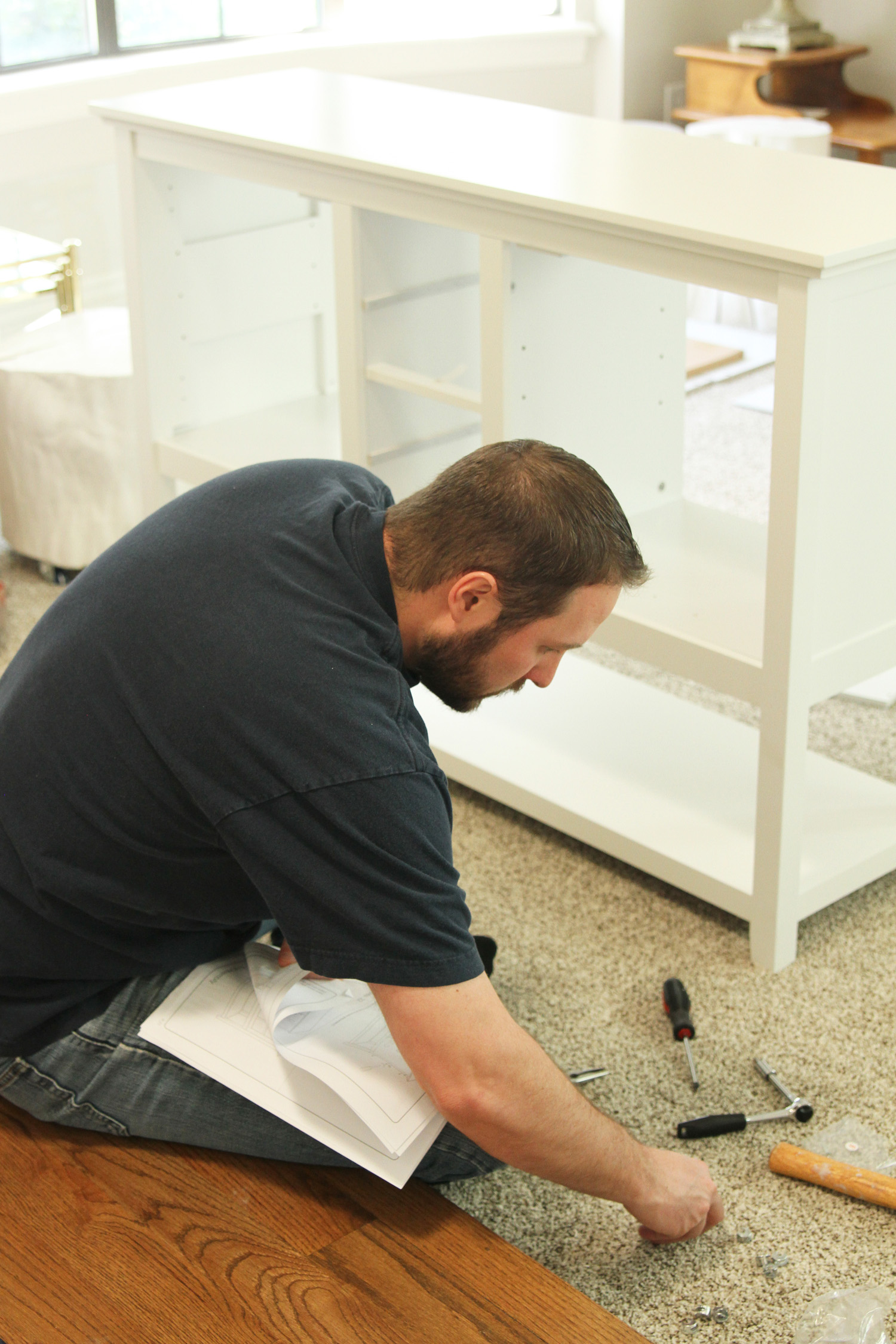 THE PERFECT WHITE ENTRYWAY TABLE
I found Walker Edison Furniture from a friend & found my perfect white entryway table. It could be a buffet or a TV stand, but for me it's a great size for our entryway. It's a couple years old so I was able to track it down & link it below!
The best news…My husband loves it as much as I do.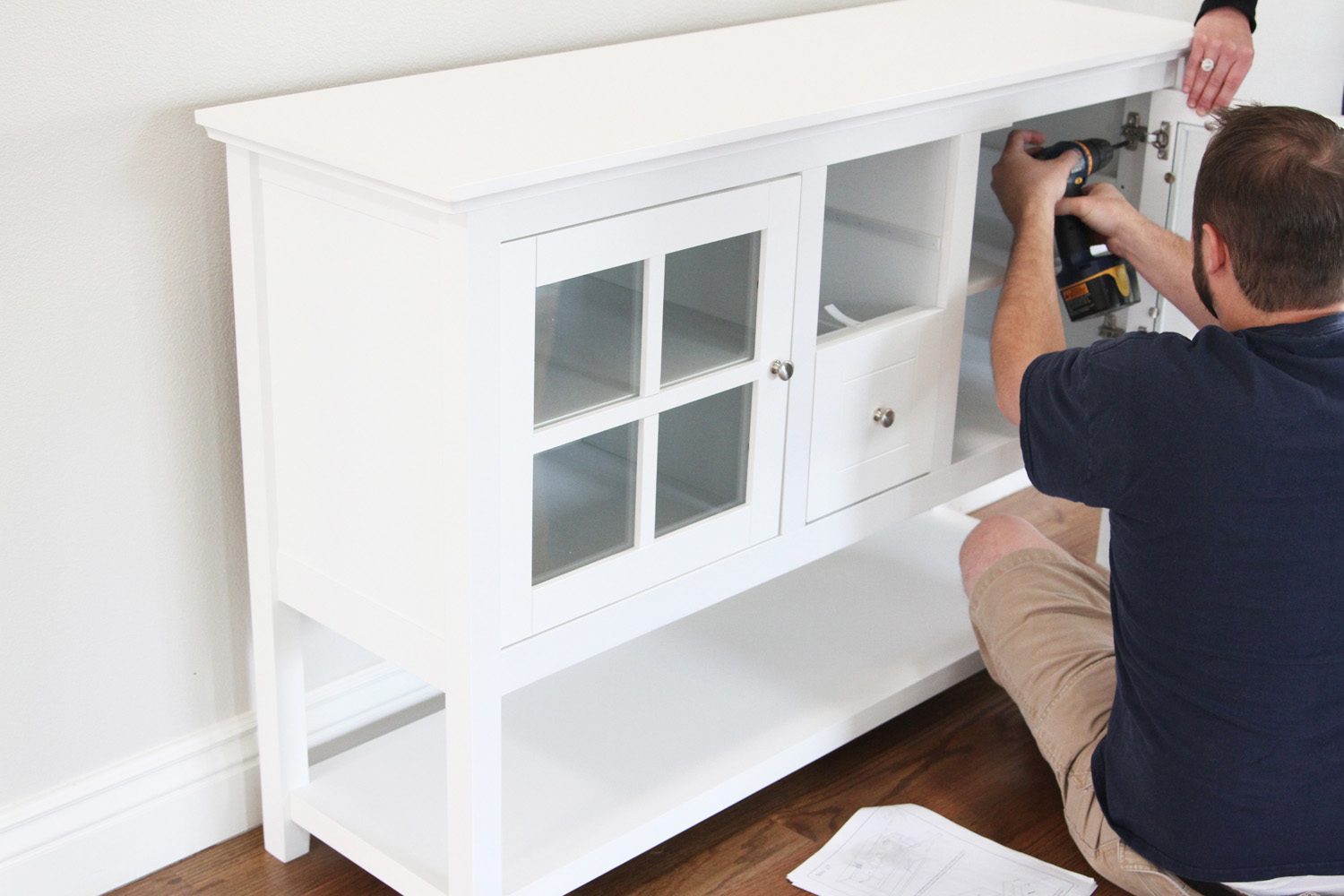 This white entryway table was pretty easy for him to assemble & didn't take too long.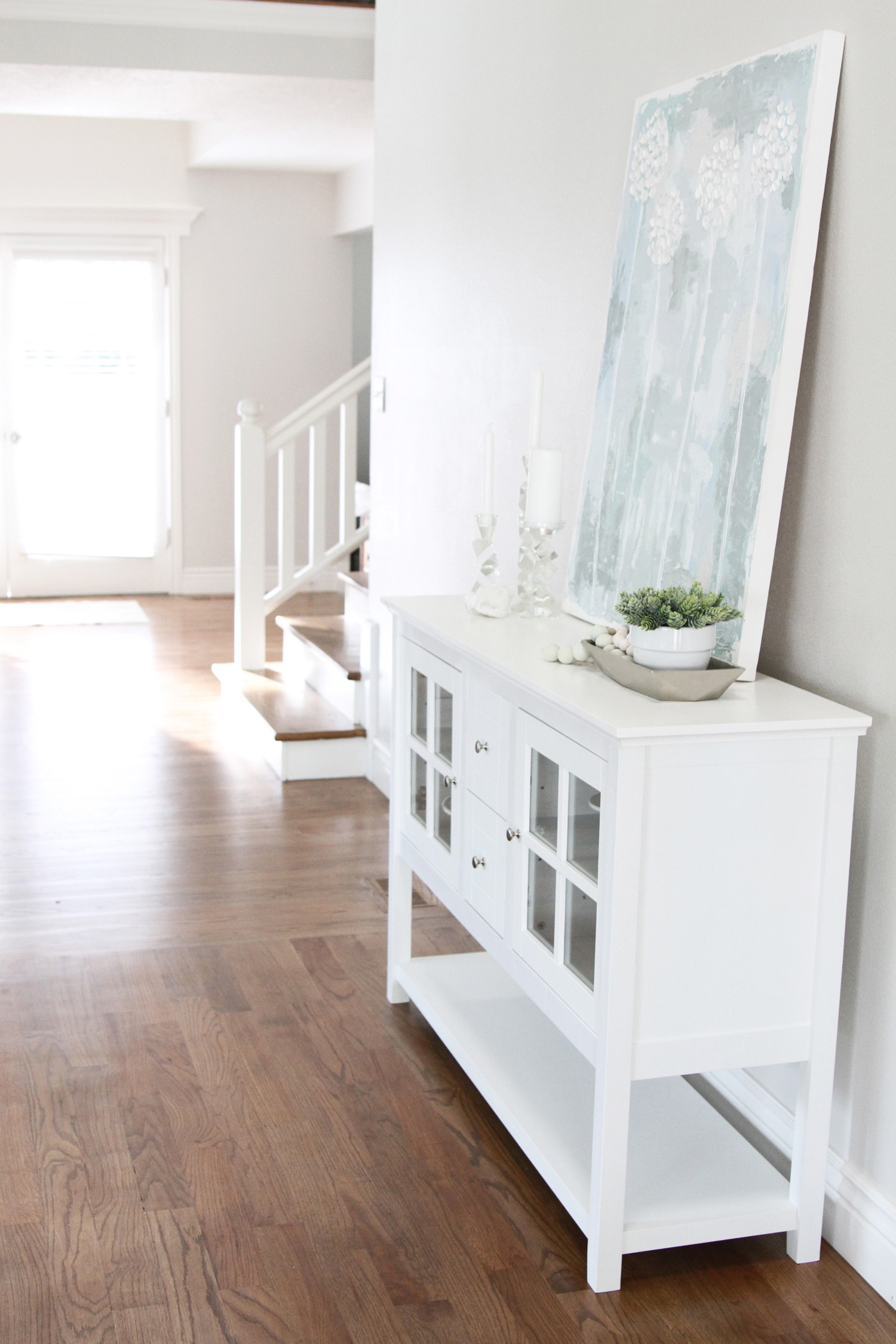 The entryway table is sturdy & I love its minimalist look.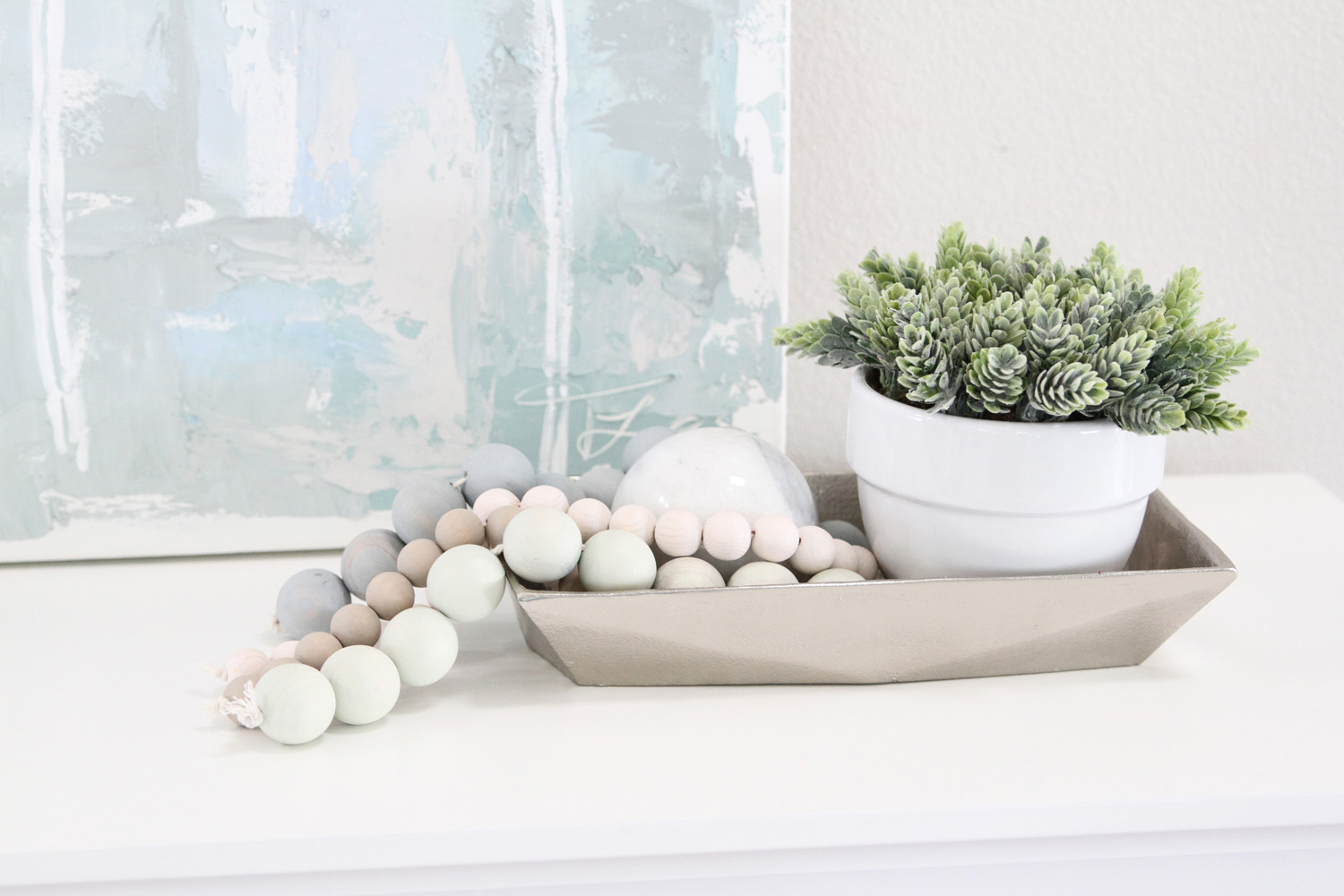 I love faux succulent arrangements. A friend of mine has an amazing eye for design & decor.
I absolutely love how this white entryway table look came together.
Check out some of my favorite faux arrangements!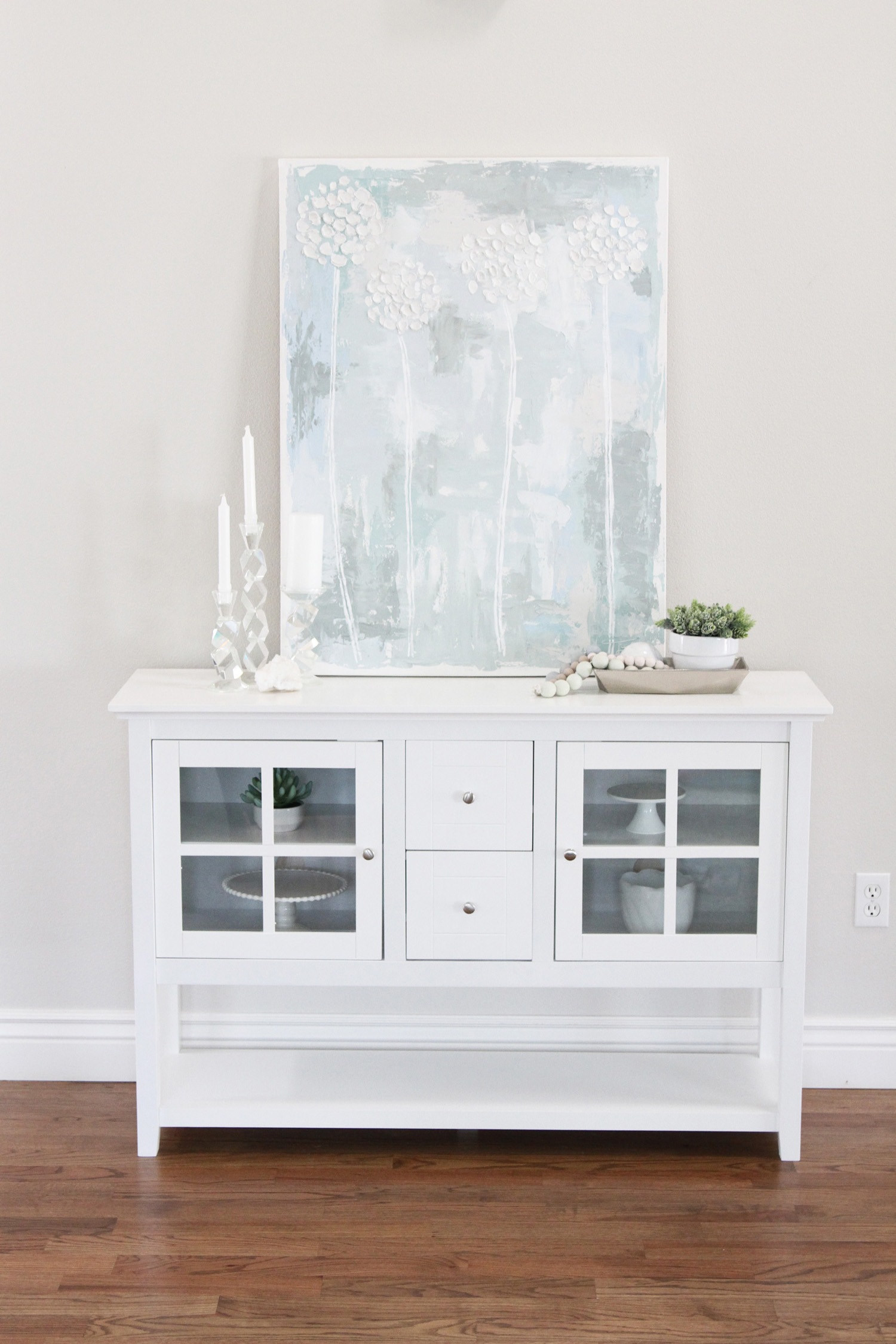 I have collected milk glass for the past few years and love the pieces I have grabbed. I have small vases, bowls, and cake stands.

We put a geode by a few candle sticks, a succulent arrangement by a marble ball & a few strings of beads. I have rounded up some amazing pieces that would look perfect in any space!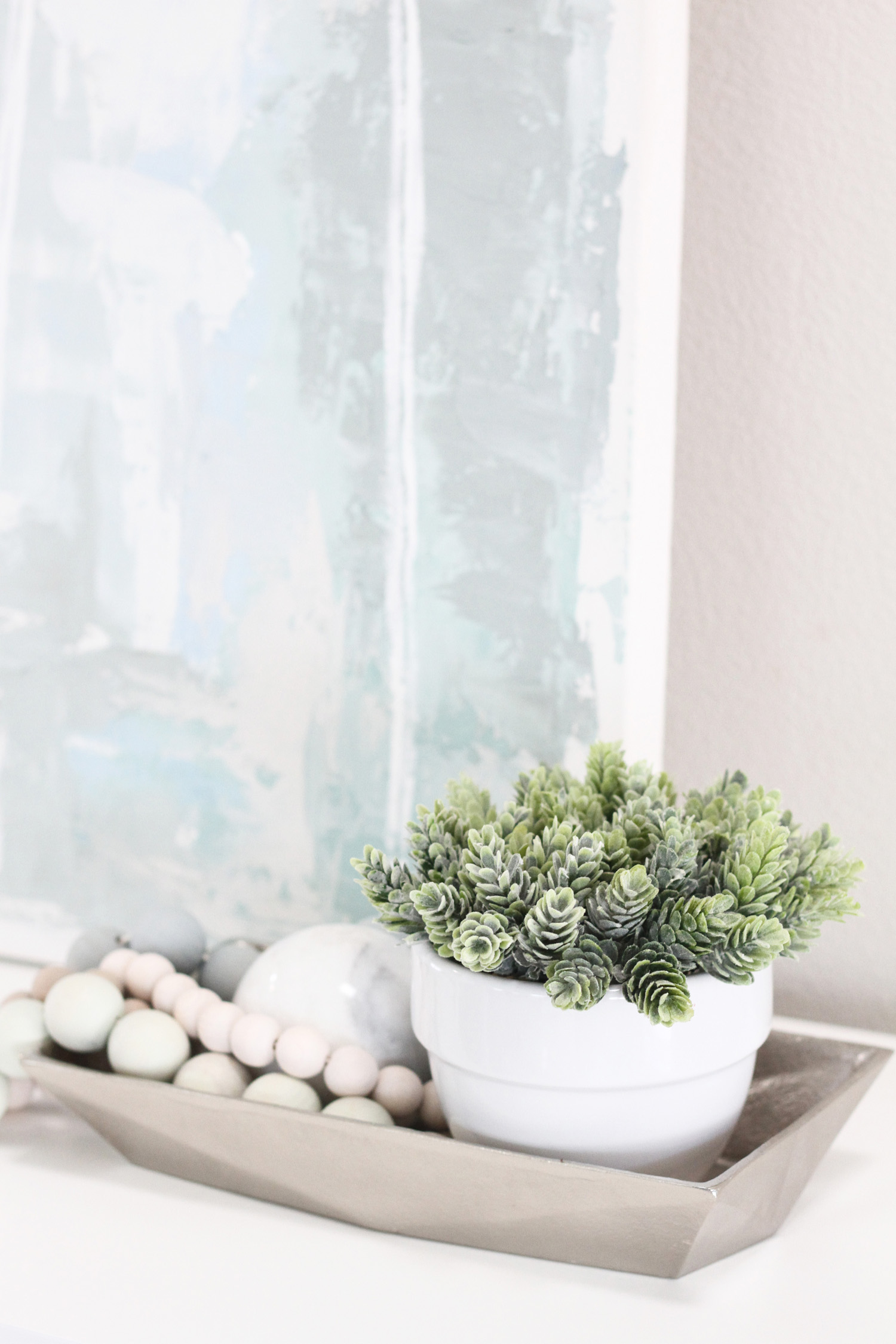 Whenever I walk through my friend's home I'm always in awe of how gorgeous it is, but I thought you had to break the bank to have it look like that.
She let me in on a little secret that she loves splurging on some things like family pictures & a piece of furniture, but finds most of her accessories at Target & Wayfair.
I will now be keeping my eye open for less expensive additions.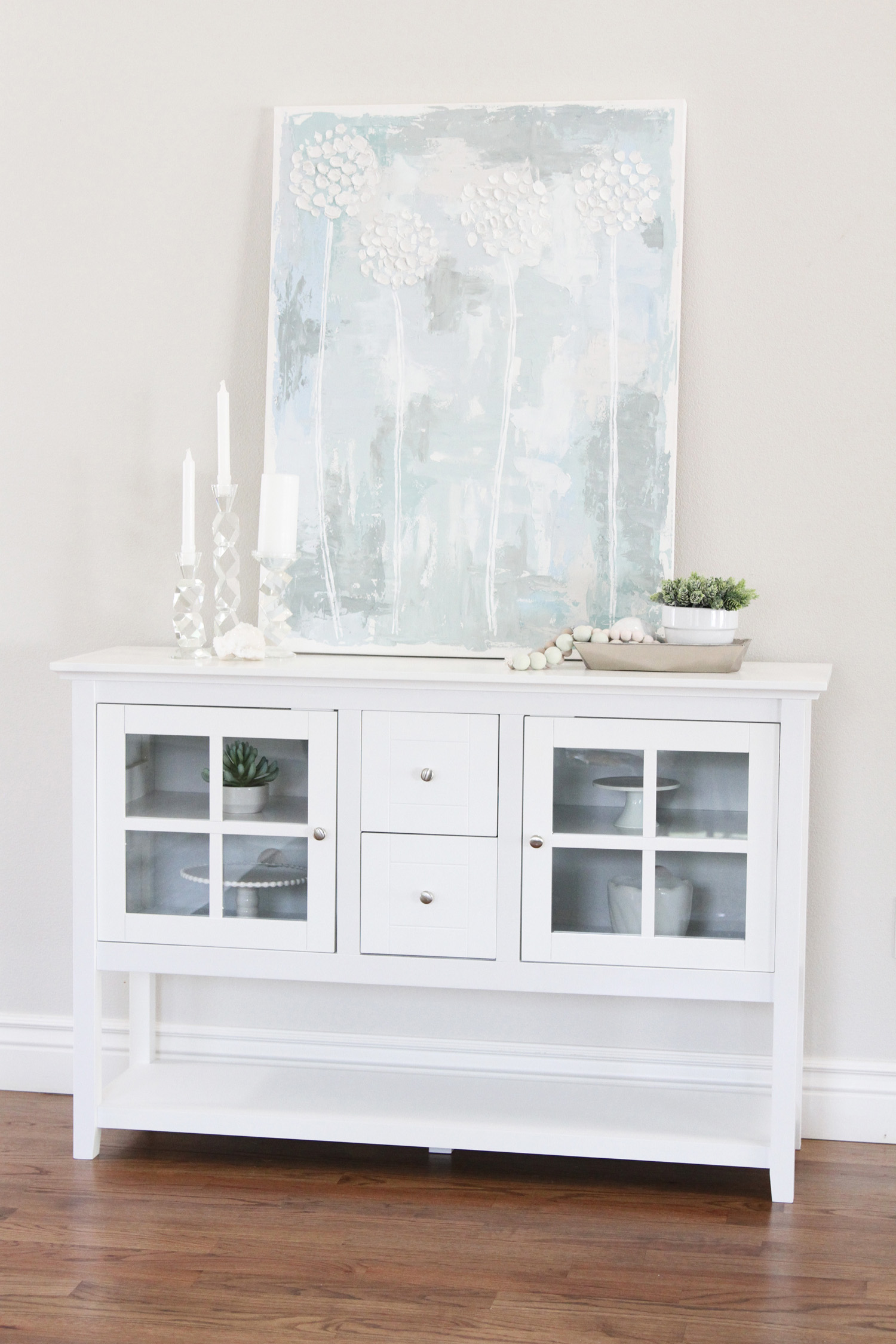 Here are some of my favorite entry tables or buffets. Our dining is just behind this so I love that I can use either table for this space!

I'm so glad I waited almost 2 years to find a white entryway table that I loved. I'm actually giving one away over on Instagram! If you think you'd love this piece as much as I do, head over and enter!
Here is the before. Our bannisters are now white, the railing on the main floor was taken out, floors are darker, and the paint has been completely redone.
This white entryway table post may contain affiliate links.
---