Thank you to Got2b for sponsoring this post. As always, all thoughts and opinions expressed are my own.
I have 2 little girls that are just starting to want their hair done. For a few years I got away with big headbands & bows, but now I feel like my mothering is being put to the test. My mom came over this week and did a side fishtail/bun on my littlest and when I went to fix it for a wedding reception we were headed to she told me the messy fishtail braid looked nothing like grandma had done earlier!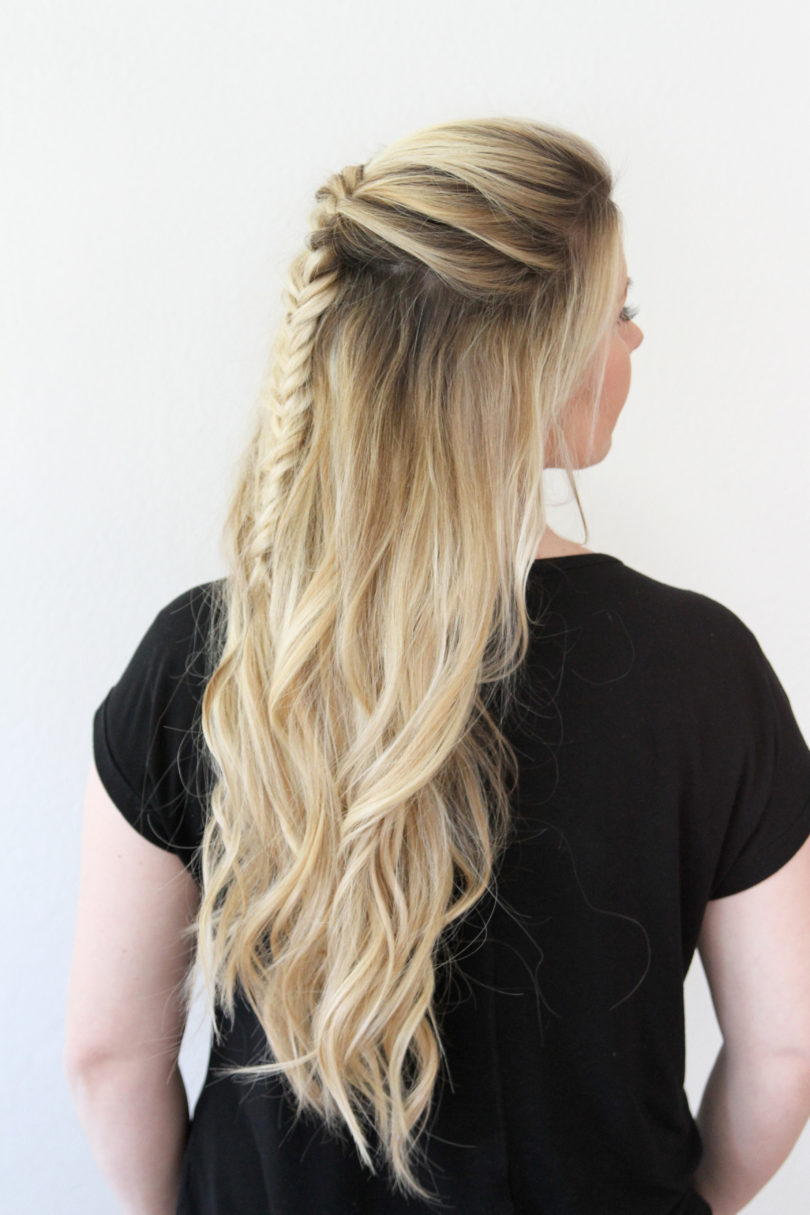 With summer coming up, I want to be able to toss some fun braids in my hair or my girls hair and have it look cute, just like this messy fishtail braid!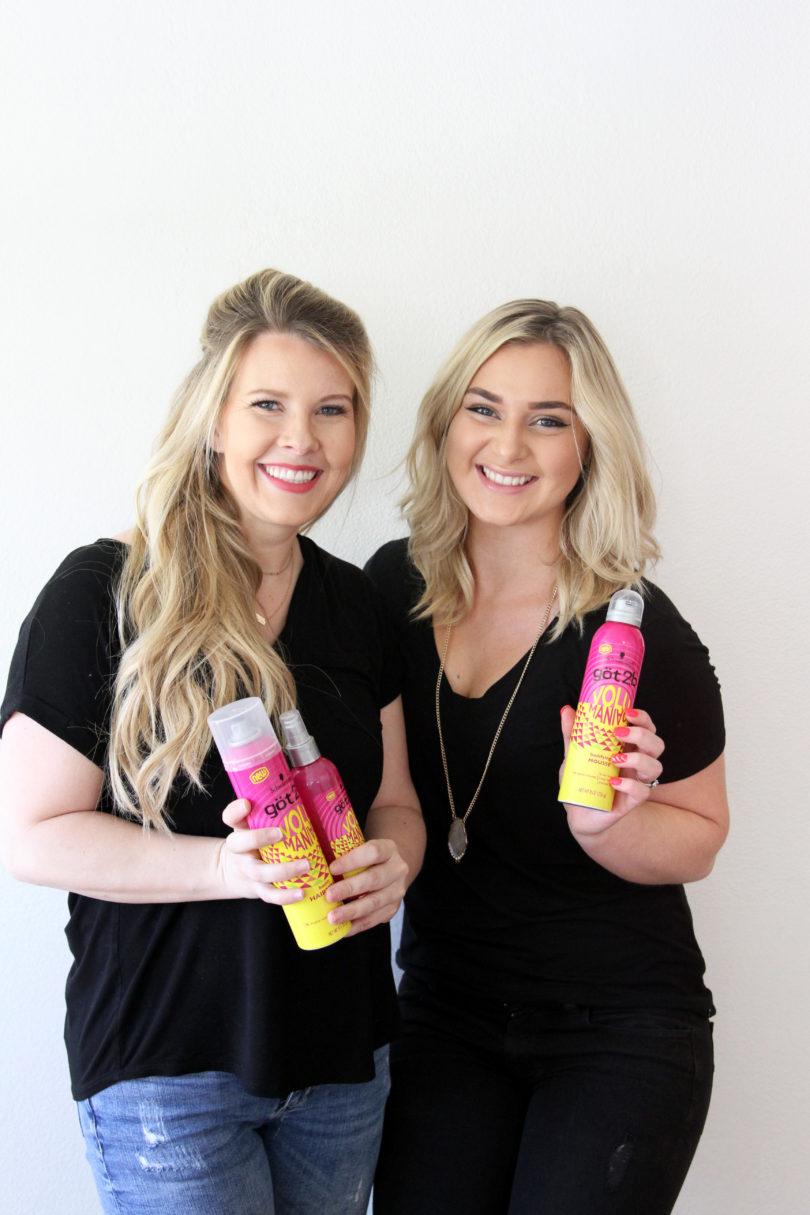 I had my cute friend Emilie come over to help coach me through this messy fishtail braid tutorial with some of the best products & when she was leaving my daughter told me I looked like Elsa. Big win!
Grab yourself a $2 off coupon for the new got2b Volumaniac line to help you get this look!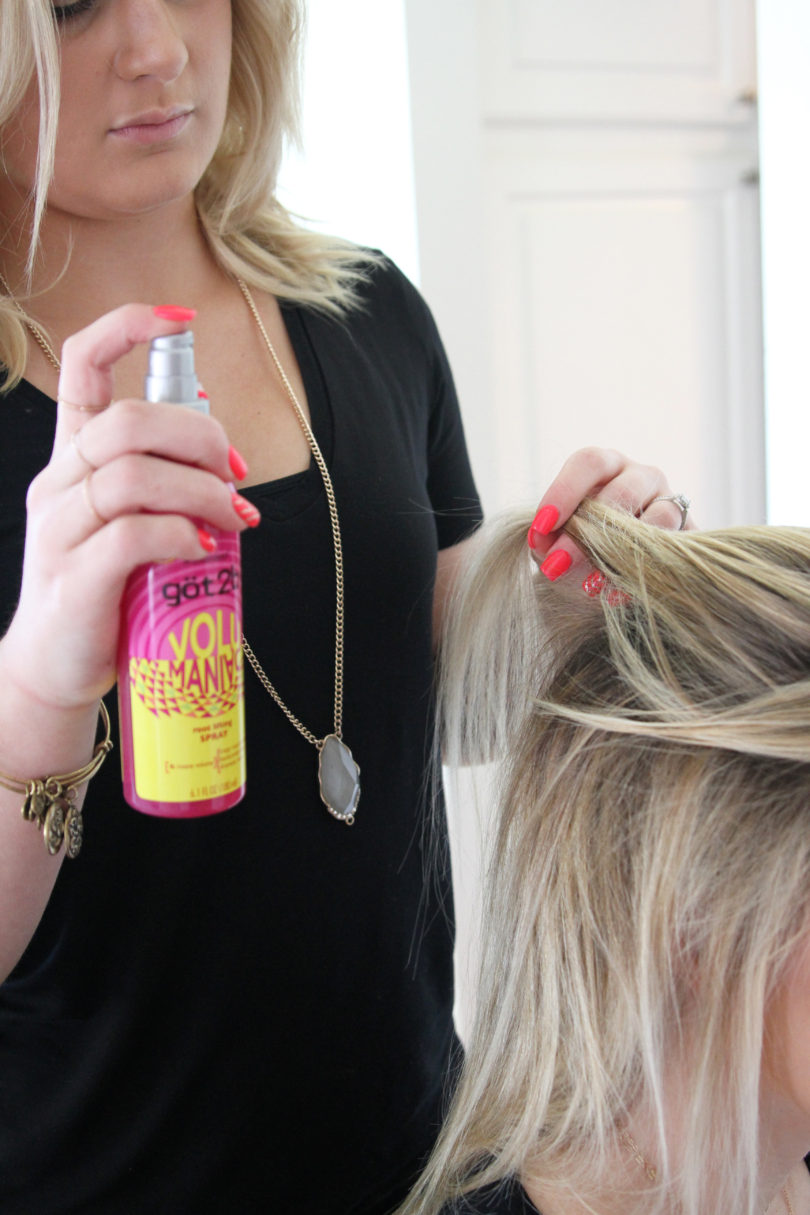 For this messy fishtail braid, we first started by spraying my roots with the new Root Lifting Spray. It goes on damp hair and really gives your hair some body!
Next up was the new Bodifying Mousse. This also goes on damp hair. Sorry if you already know this. I've only been using hair products for the last few years & wish I would have known there were other products besides shampoo, conditioner and hairspray before then. It can seem like a new, intimidating world 😉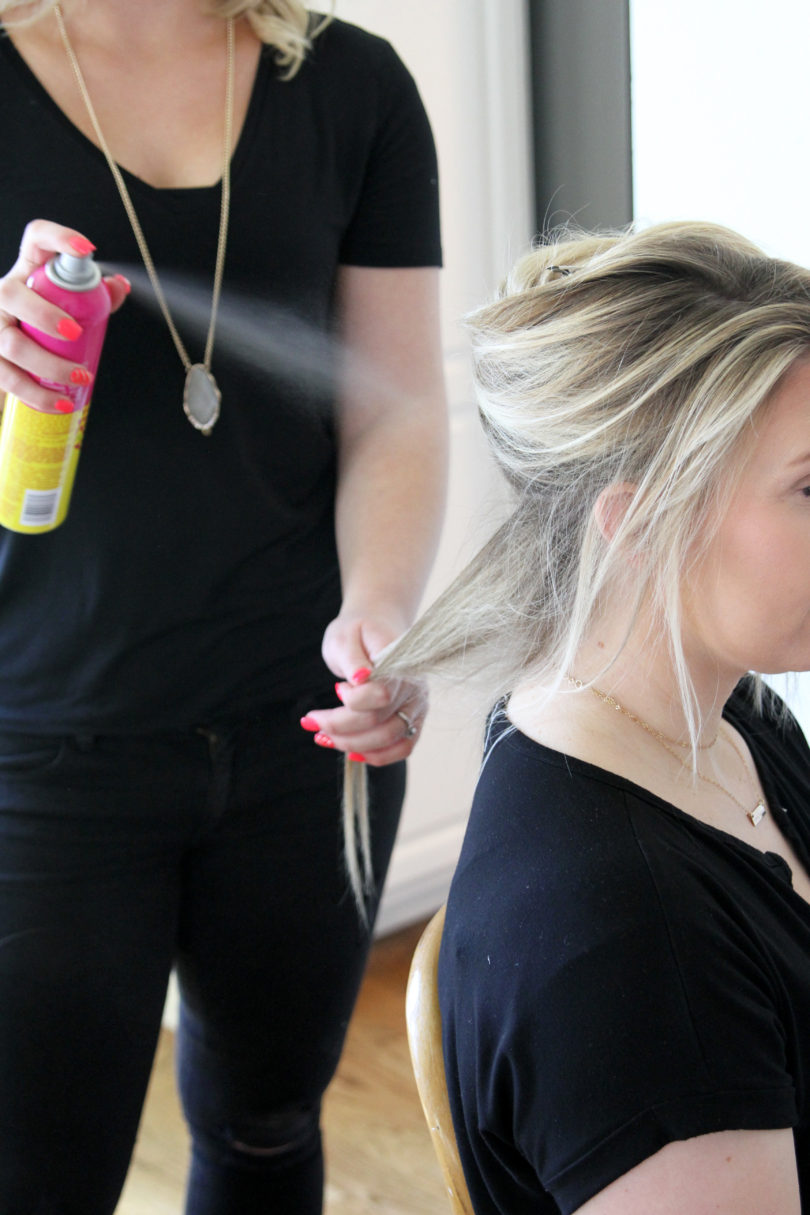 Ok, the hairspray! I cannot rave enough about it. First off, it smells SO good. The girls asked me if it was perfume when I was spraying their hair this morning. Usually they are holding their breath and acting like they are choking when I spray their hair. I would buy it on smell alone, but it's a plus that it totally works too. My hair is pretty fine and doesn't hold curl super well. My hairstyle held all day and through our date night.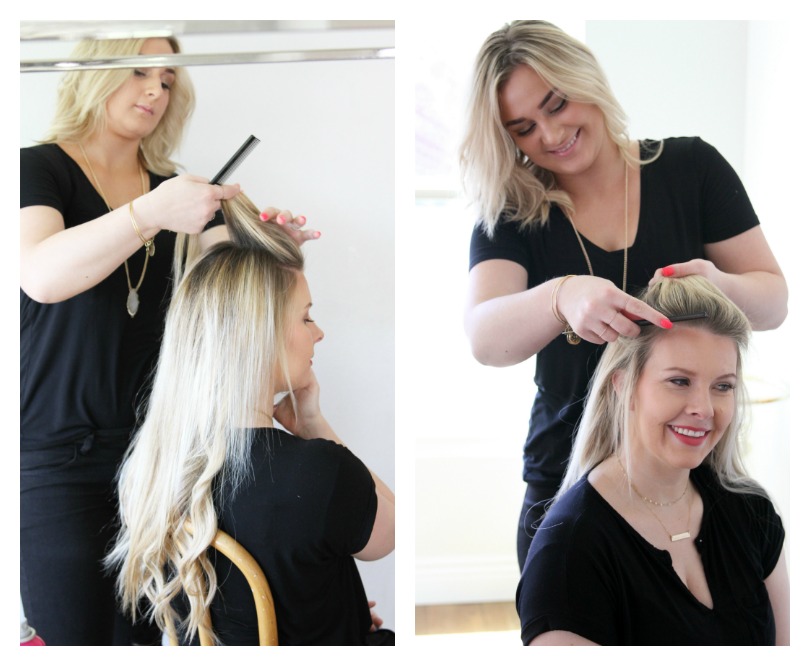 To get this messy fishtail braid hairstyle:
Grab a portion of hair on the top, comparable to where she grabbed mine & section it off for a minute.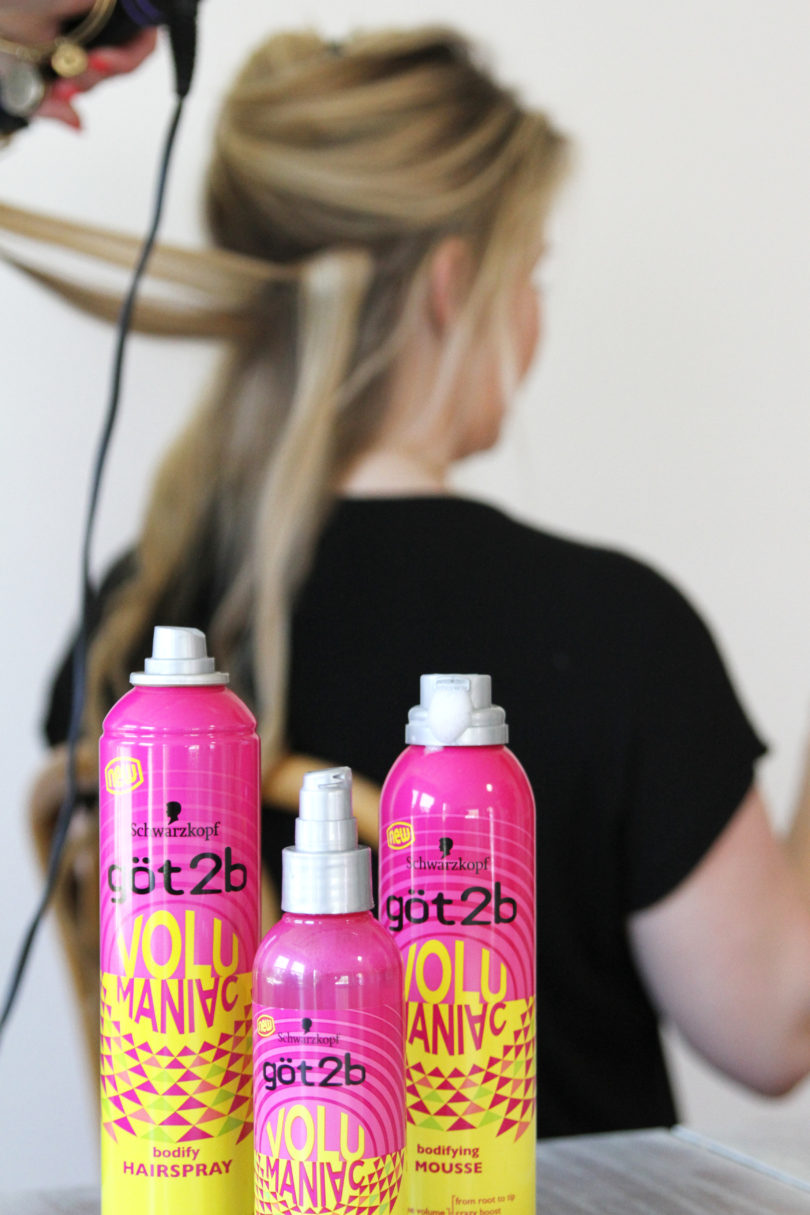 I wear Laced Hair Extensions & the hair held onto these products also really well.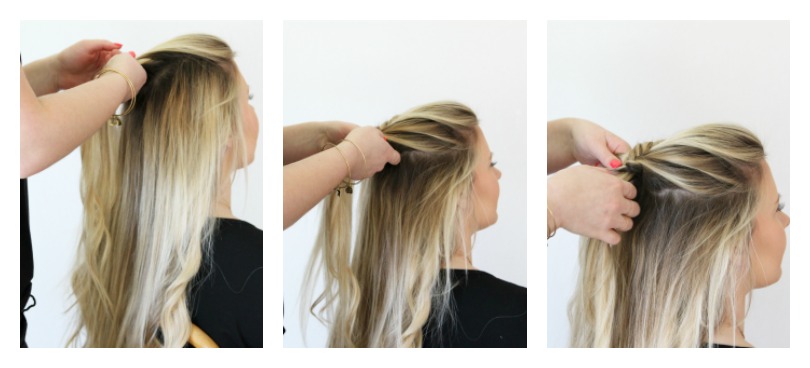 Make sure your hands are loose while you are doing the french part of the messy fishtail braid to help give it the messy look.
Feel free to back comb so you achieve a more voluminous feel!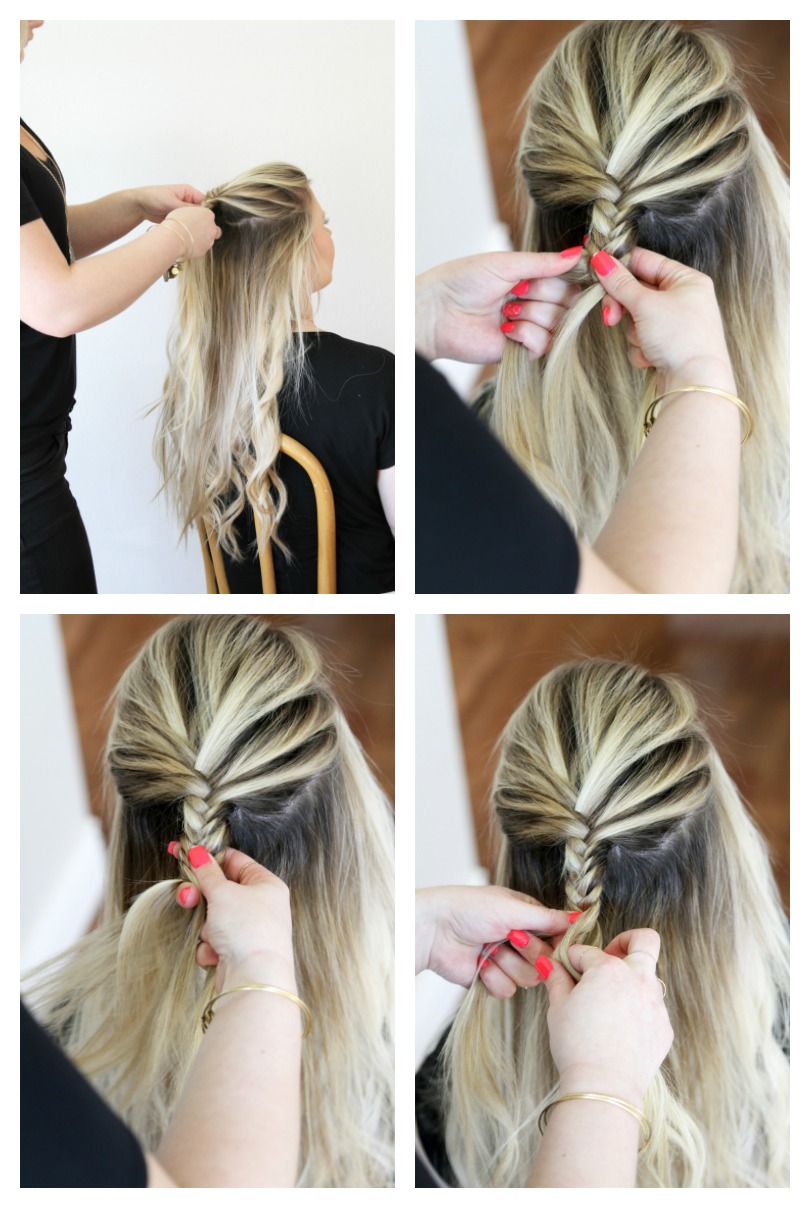 If you are unfamiliar with a fishtail braid, you divide your hair into 2 strands & take a small portion of hair from the top of one strand and cross it over. In the last picture, you can get a good glimpse of it. Grab a strand of hair that is closest to the fishtail, pull it over to the left side, and repeat with the left side, pulling a strand and combine it with the right.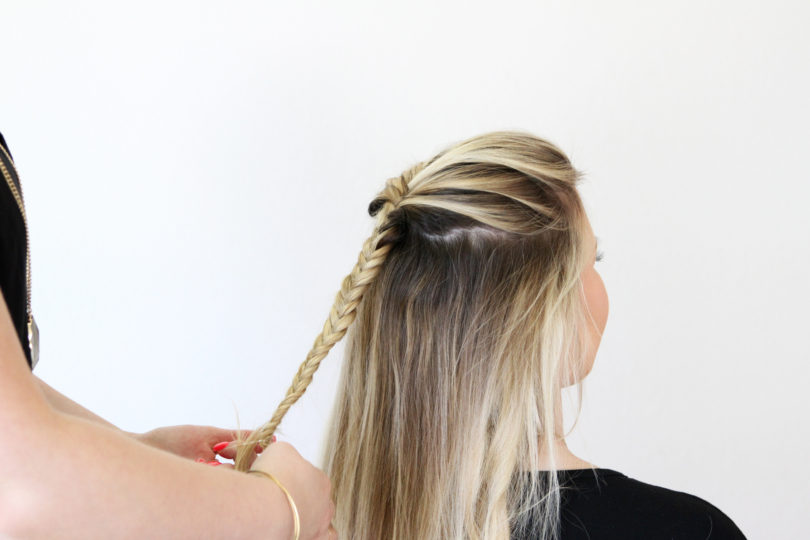 Put on the rubberband and get ready to loosen it.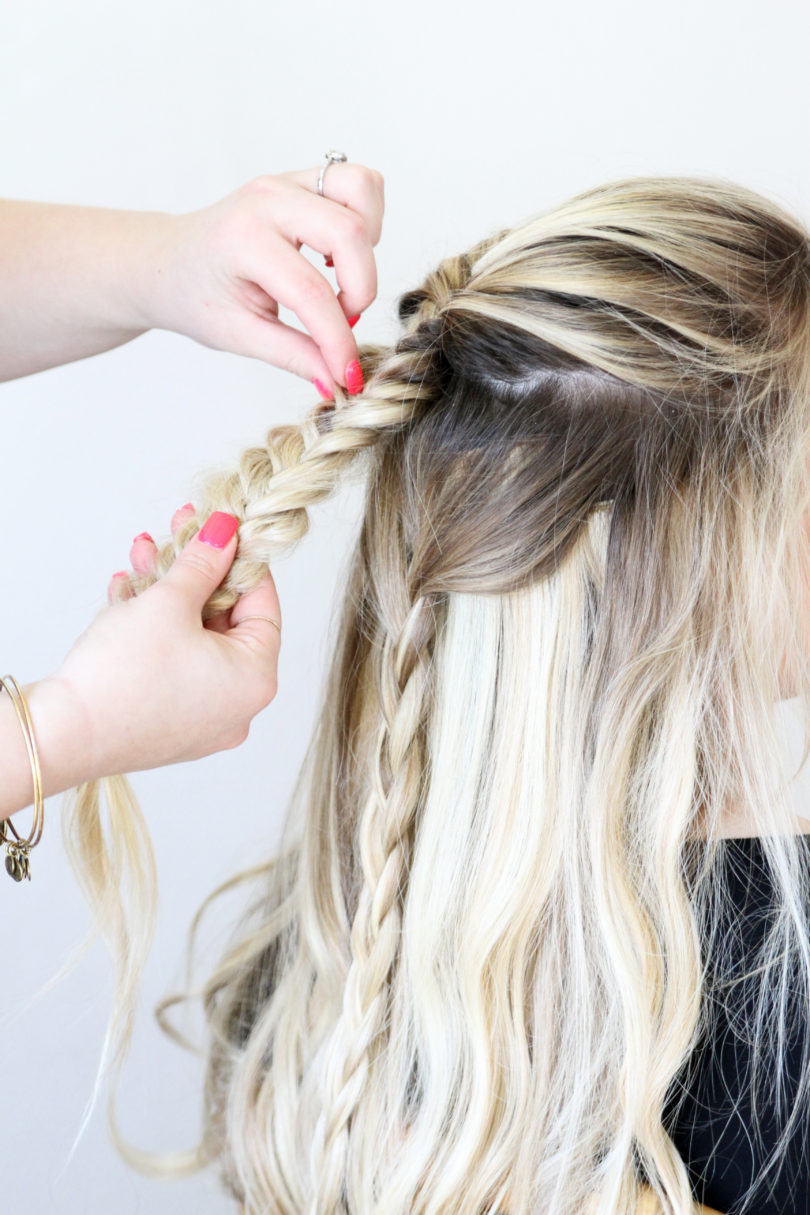 A little tip Emilie told me was she tossed in a little braid to hold the curl & keep hair out of her way while she was pulling and loosening. If you are doing your hair yourself, this would come in handy to have any loose ends contained for a few minutes.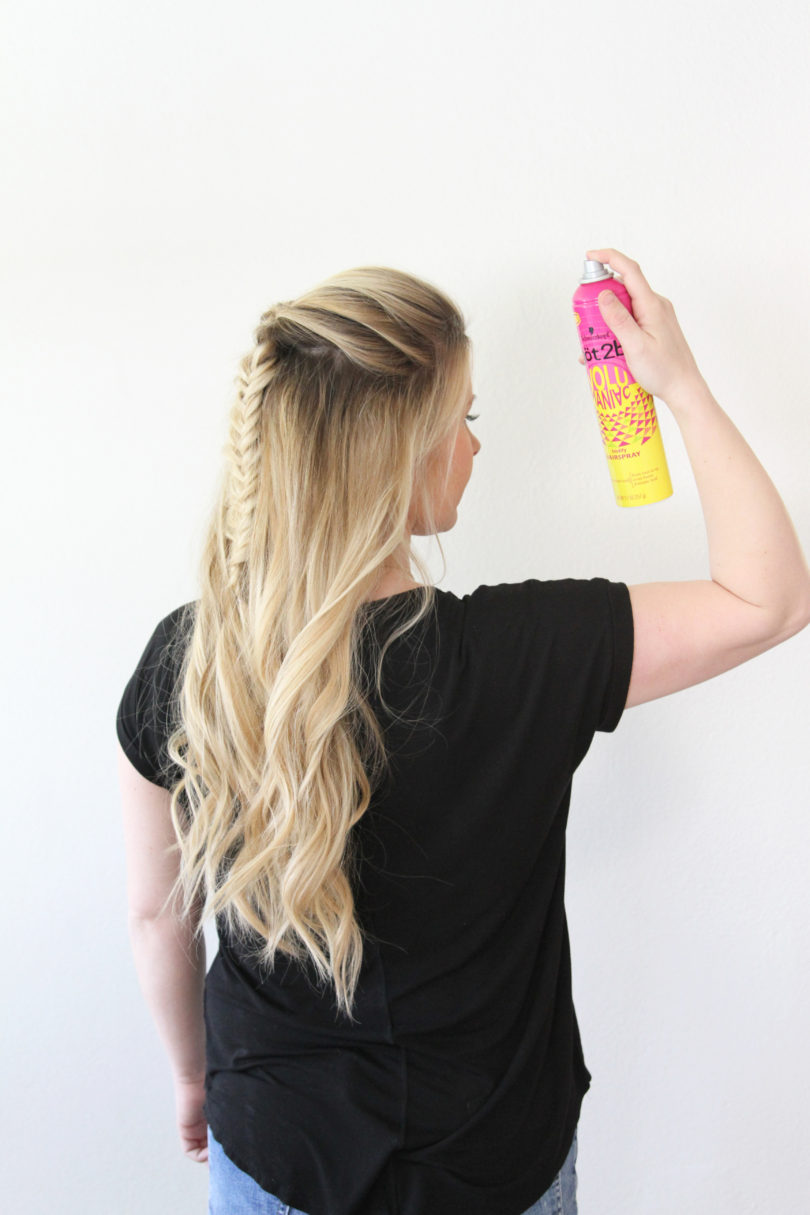 All done! We can do this right?!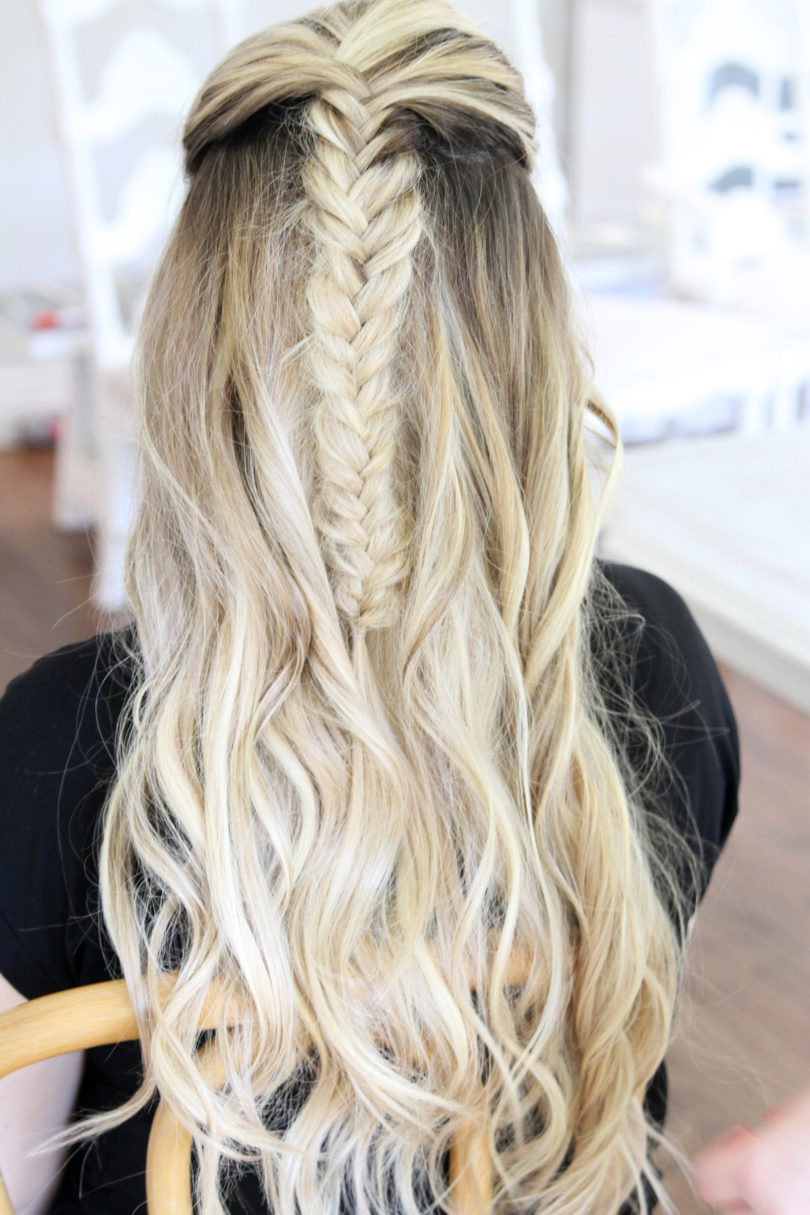 I'm so glad that this messy fishtail braid is loose & messy. I think the #1 thing that made me nervous about doing mine or my girls hair is the thought that it has to be absolutely perfect. Anyone else remember cheer competitions years ago where you had to take a Tylenol before you had someone braid your hair?!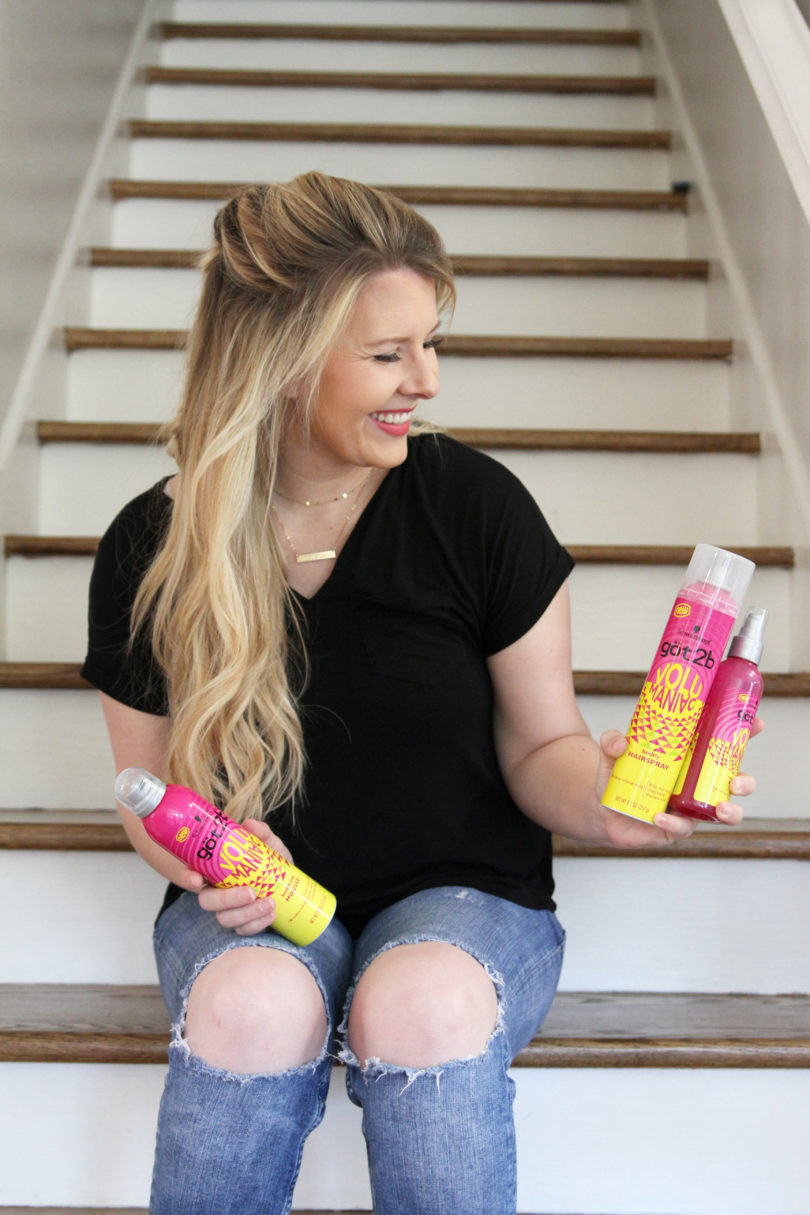 We are definitely fans of the new Volumaniac line! Make sure you grab the $2 off coupon & try a messy fishtail braid!


---