My mom was always baking when I was growing up. My friends knew to check the bottom oven or microwave or top right cupboard for left over treats. Our friends always had their favorite requests which were: her brownies, her chocolate peanut butter rice krispie treats, & her ice cream cake.
For Christmas, I've switched it up a little bit.
If you aren't a peppermint fan, add whatever flavor ice cream you'd like.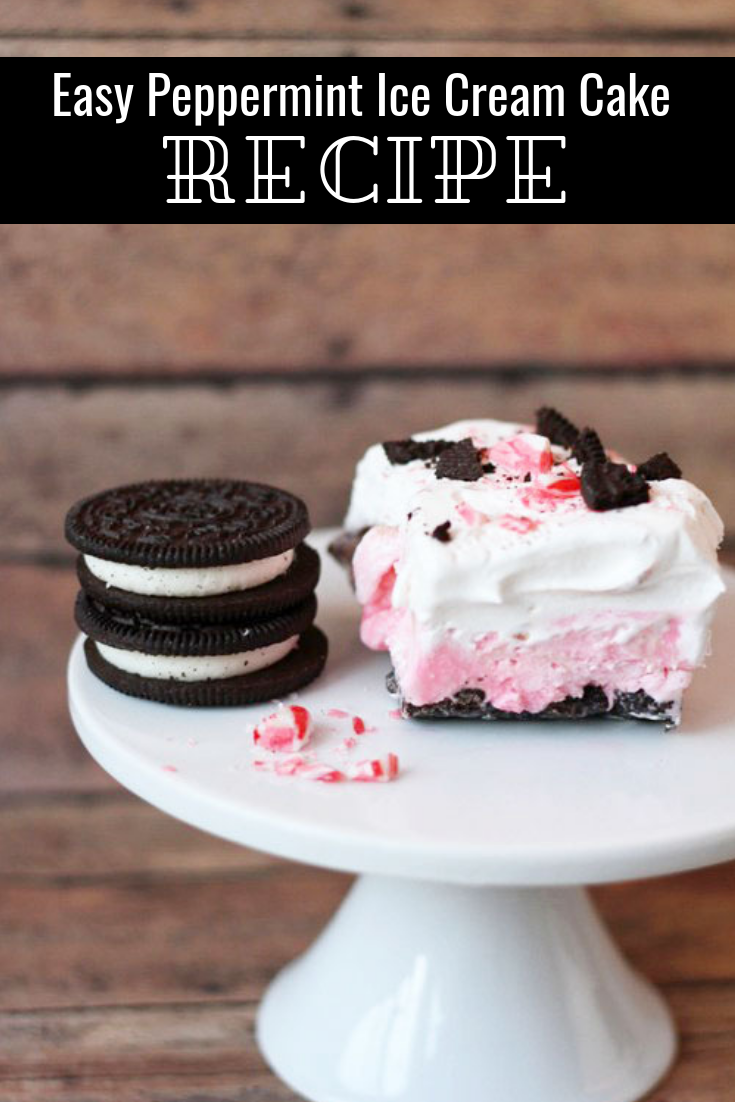 You need:
1 package double stuff oreos
1/4 cup butter
1 gallon Peppermint Ice Cream
1 jar of hot fudge
1 8 oz cool whip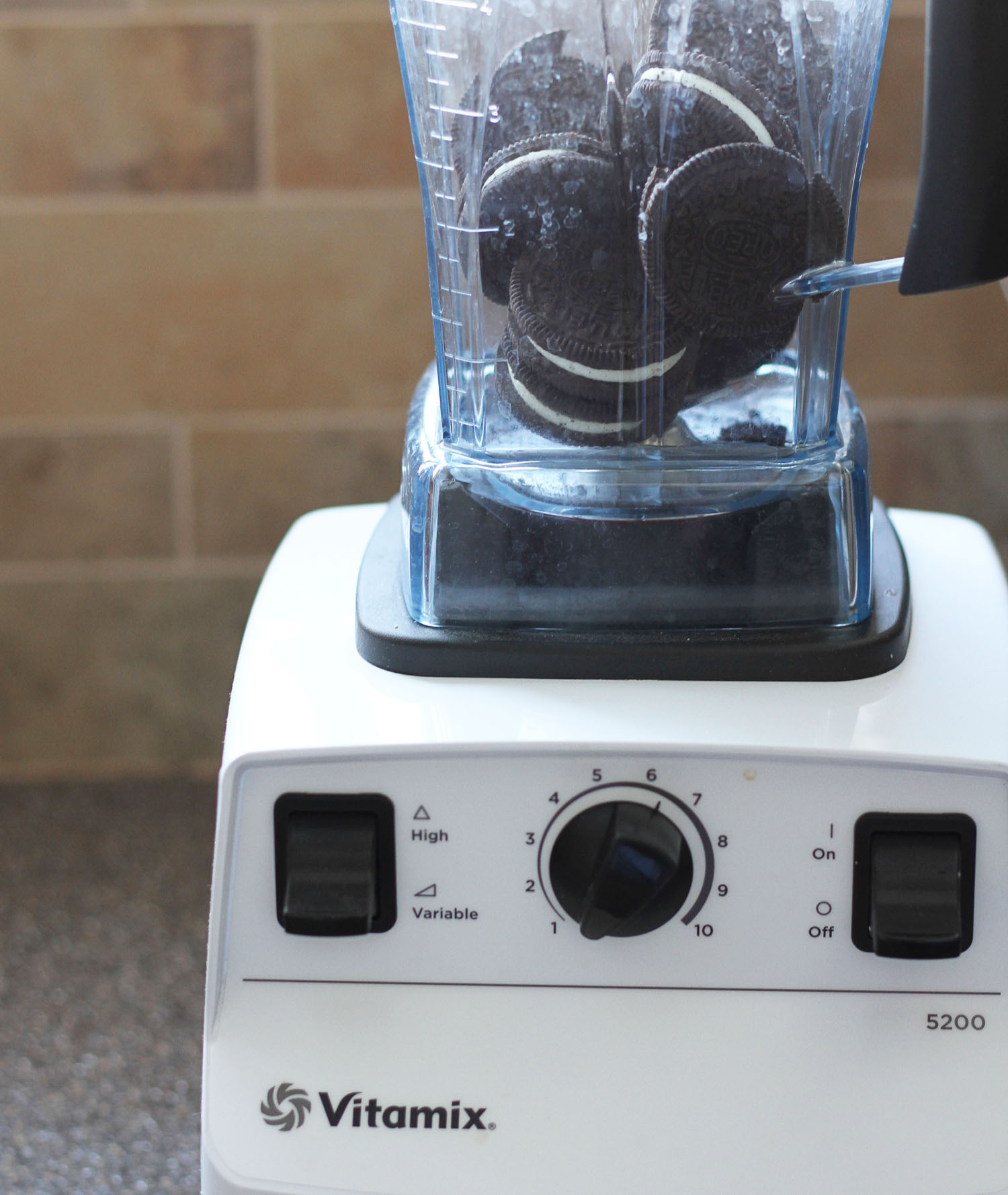 I could have sworn we bought a Vitamix to make healthy smoothies, except during the month of December 🙂
Blend up the box of Oreos about 7 at a time.
Melt the butter and mix it with the oreos. Press the crust into a 9×13.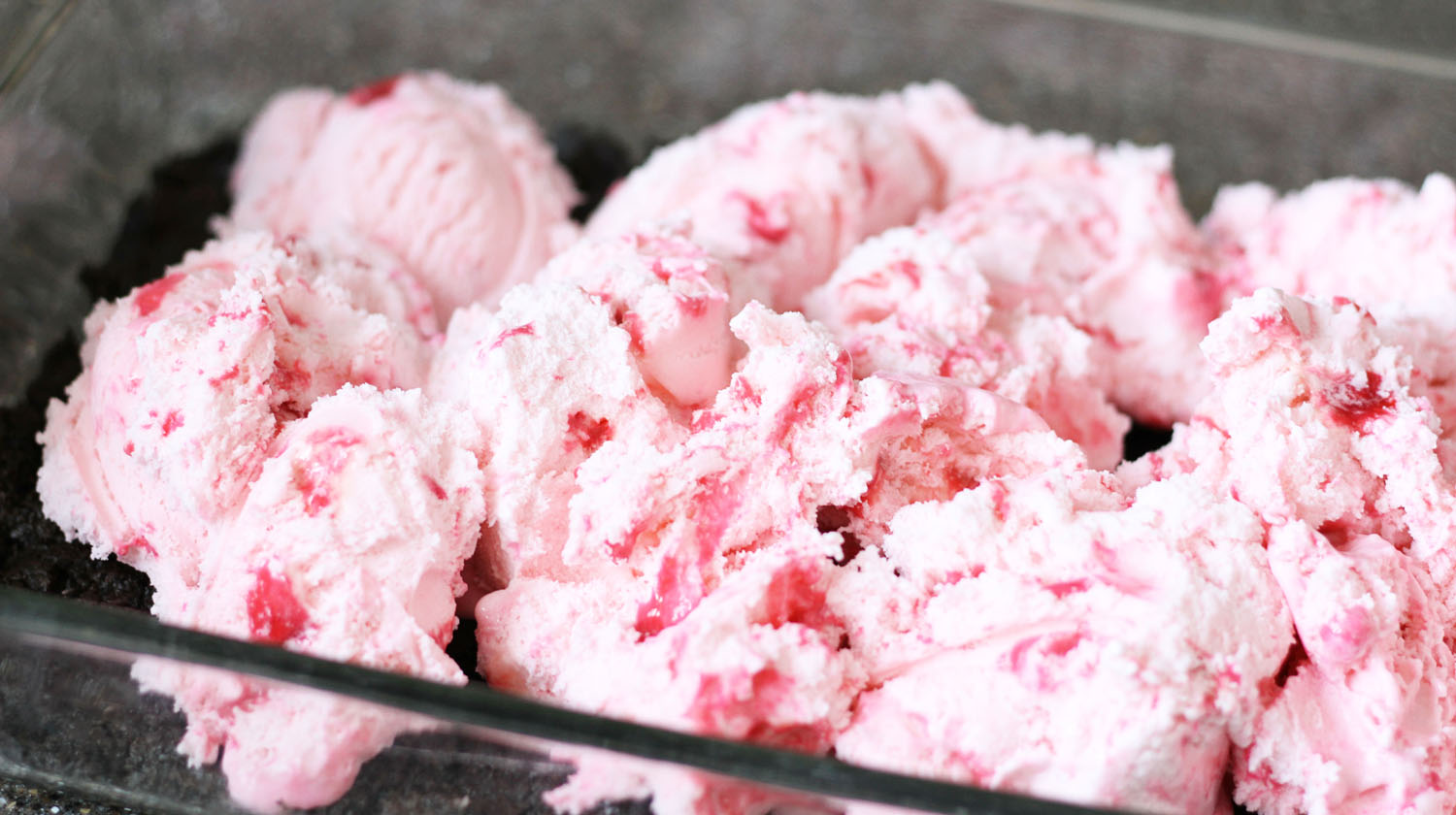 Spoon the ice cream over the crust and spread.
Put it in the freezer for about 15-20 minutes.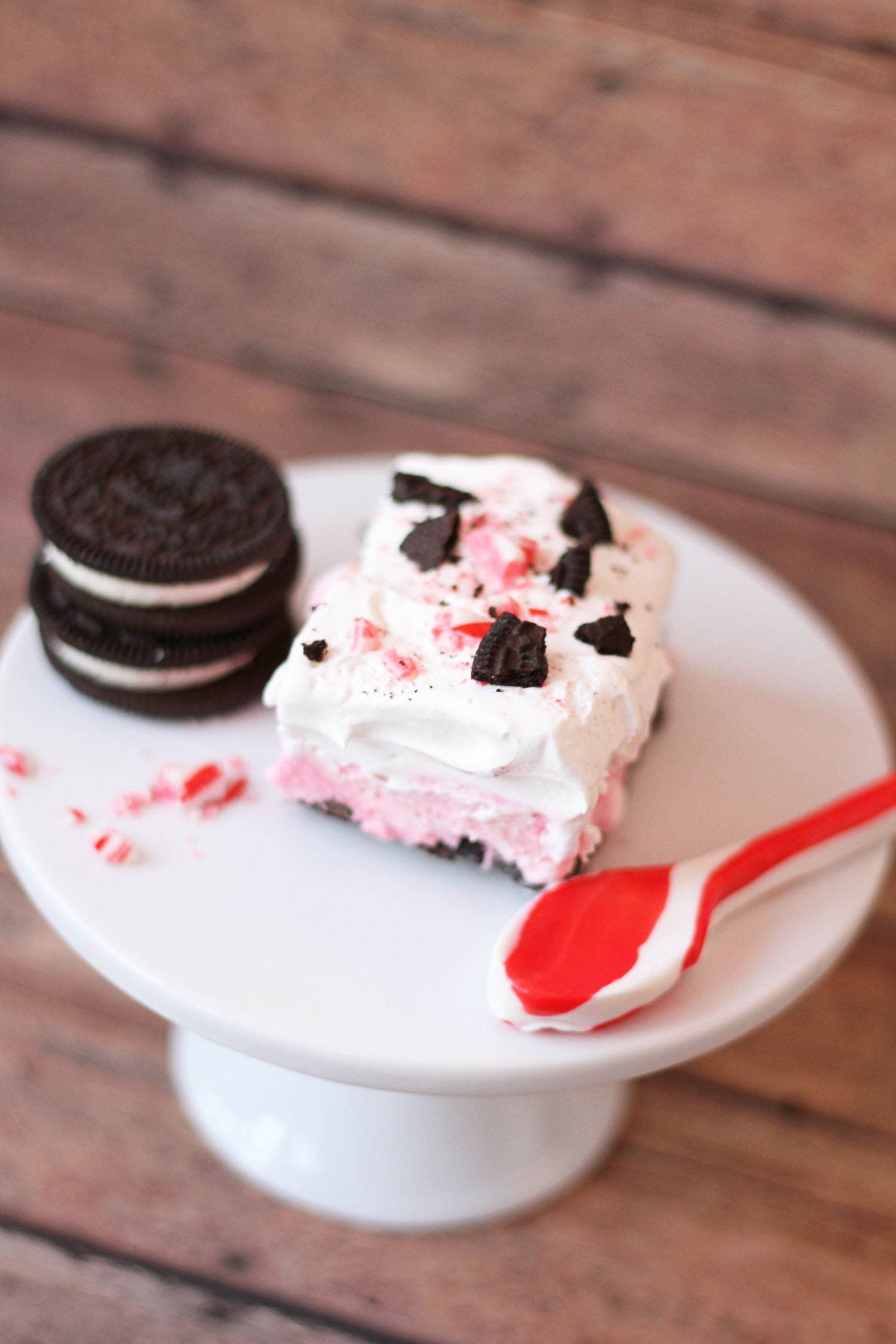 See how easy this is going?!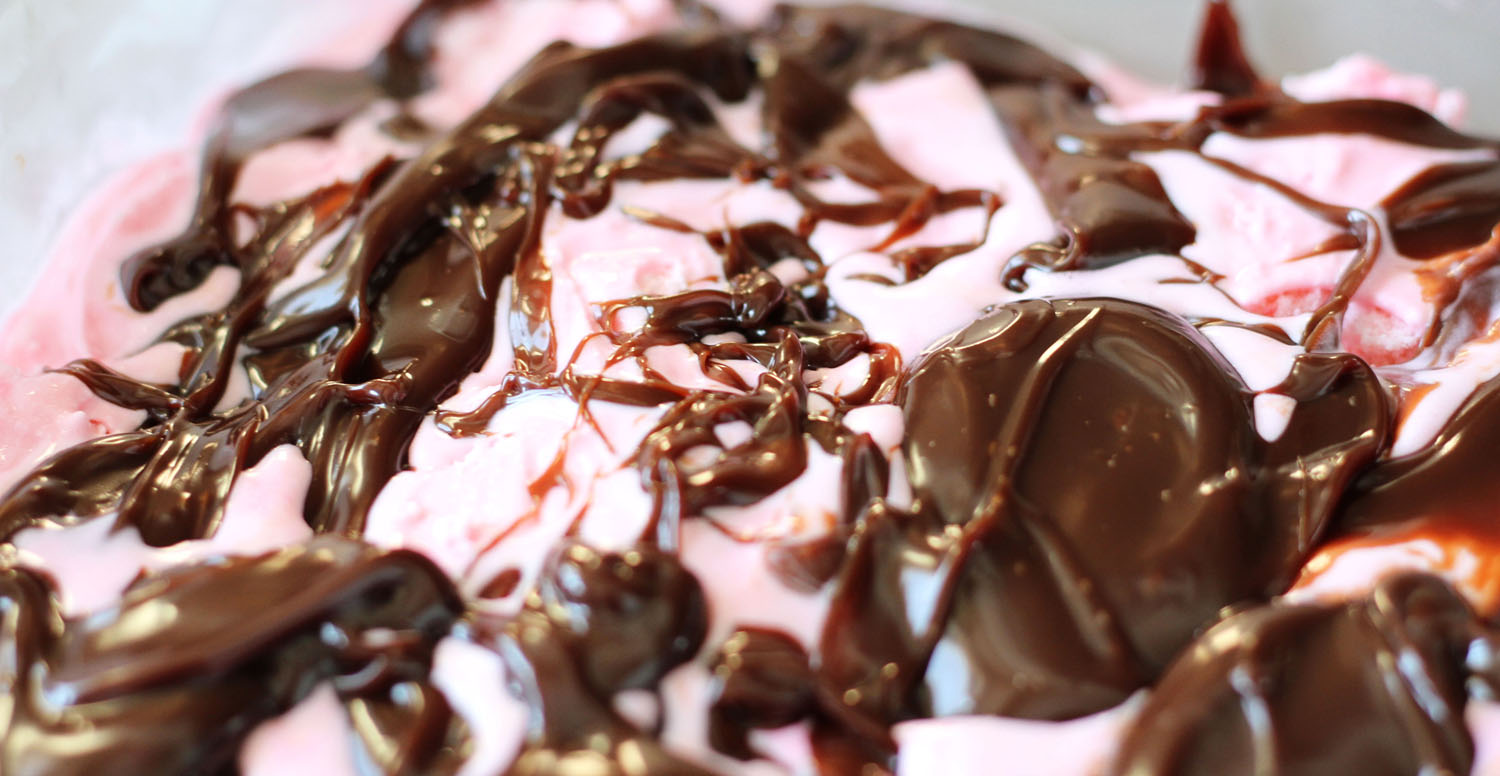 Microwave the hot fudge for about 45 seconds. Depending on how much you like chocolate, spoon 1/2 to the whole jar on top.
In the fridge for another 15-20 minutes.
Add the cool whip and it goes back into the freezer until you are ready to serve.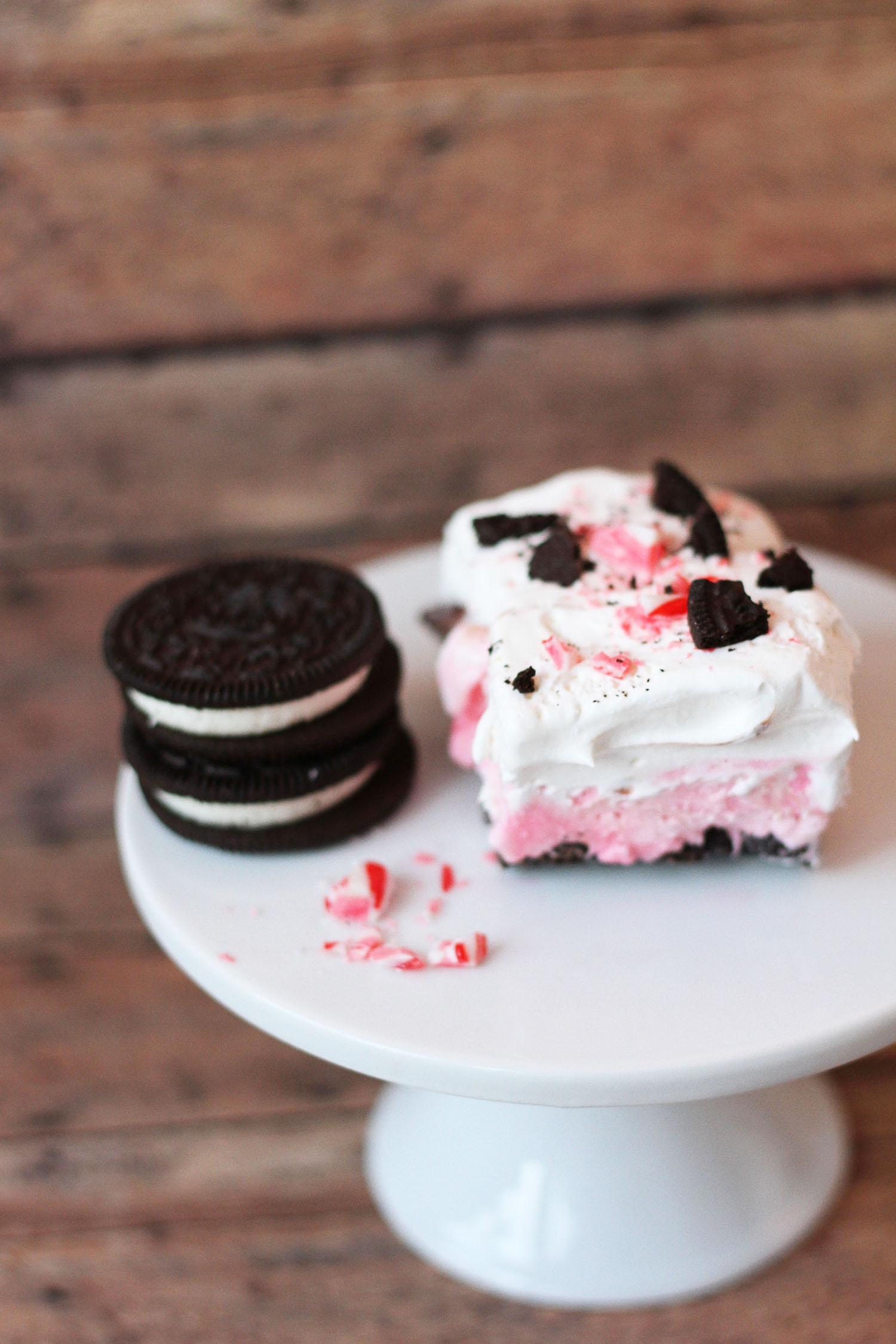 How simple is that?!
It's so yummy too! If the kiddies you will be seeing and celebrating the holidays with don't love peanut clusters, divinity, fudge or nut jammers, this is a great treat!
Plus, we found awesome peppermint spoons at Joann's 60% off.
---