When I was looking for craft ideas for Elevate, I stumbled upon this string art and was hooked. I knew it would be something different and unique, but a perfect thing to make while chatting.
We made a handful of pretty signs at Elevate and I realized this is the perfect girl's night out craft, baby nursery piece, and Christmas gift.
You can really make this as big or small as you want. This is on approximately a 7×9 piece of wood.
Print out a silhouette of whatever you'd like to use. A letter, number, anchor, state, animal, there are so many cute possibilities! Stain or paint your wood.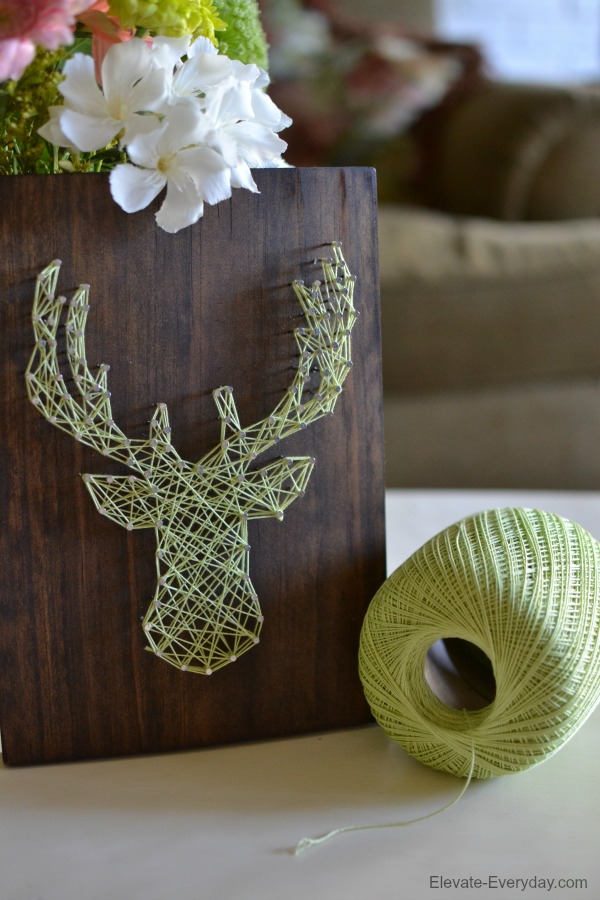 A deer is perfect for Christmas!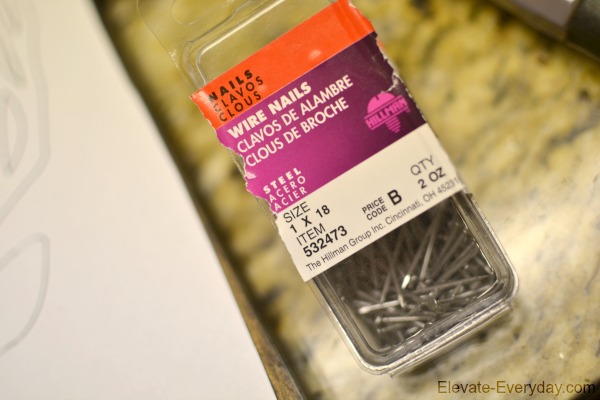 Here are the nails that worked the best for us. Found at Lowes for $1.30.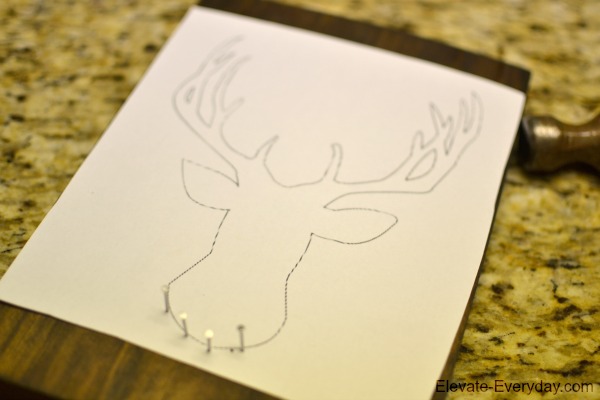 Lay the paper down and nail around the silhouette. When you are finished, the paper easily rips off. To start tie a knot around a nail twice to be safe. Start wrapping! There are so many tutorials on
Pinterest
, but I would say if you are going right to left wrap clockwise so that the crochet thread is on the outside of the nail. If you are going from left to right it would be counter clockwise. I've heard it looks better on the outside of the nails and not the inside. When you are wrapping the thread make sure to push it down the nail so you can continue wrapping if you decide to come back through the pattern. You can do as little or as many "layers" as you'd like, but it's harder to push down once your are a few layers in, so push as you are wrapping. I learned that the hard way.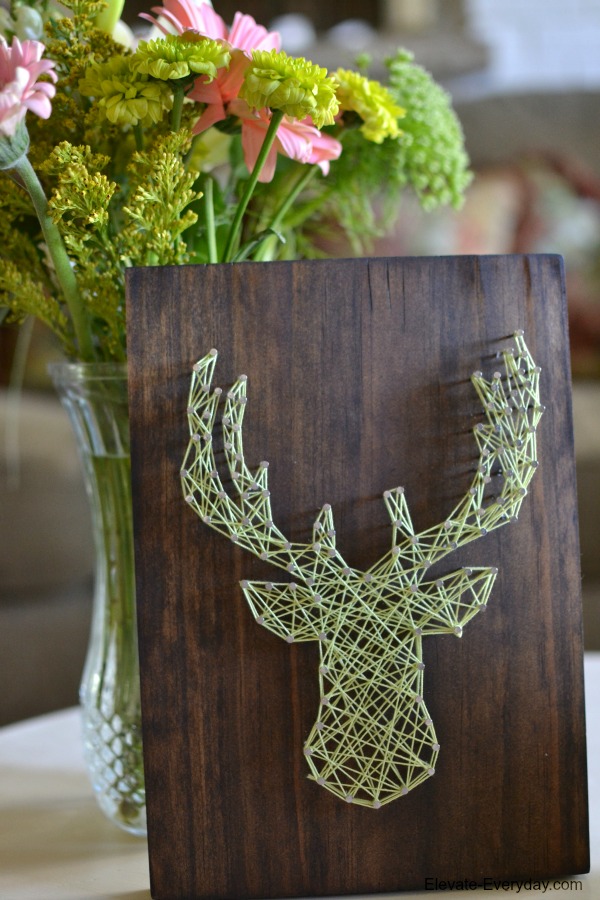 I used Red Heart Crochet Thread size 10. You don't need much thread for a smaller board. At the end, tie 2 knots again and you are done! It's not very hard depending on the silhouette you choose you do. The great thing is that you can use as much or as little string as you want. It's not a craft that can be easily messed up. If you make a line you don't like, you can unwrap it. Time consuming, yes.  Advanced, no.
The perfect gift or decoration to make while having a show play in the background.
---