I'm so excited to tell you about an amazing deal today and share a few thoughts that have been on my mind lately!
First off, Ruby Claire Boutique is one of my favorite places to shop!
Every month, Ruby Claire Boutique puts together a box with pieces that go perfectly together and sell it at $89…$89 you guys! Look at what you get this month. The most cozy black cardigan (perfect length & has pockets), a thankful tee (obsessed with the color & comfy fit), you get to pick 1 of 2 coordinating scarves (as much as I want fall to stay forever, it's not going to & this scarf is so warm), & a gray baseball cap (great fit & hides 3 day unwashed hair like a gem)!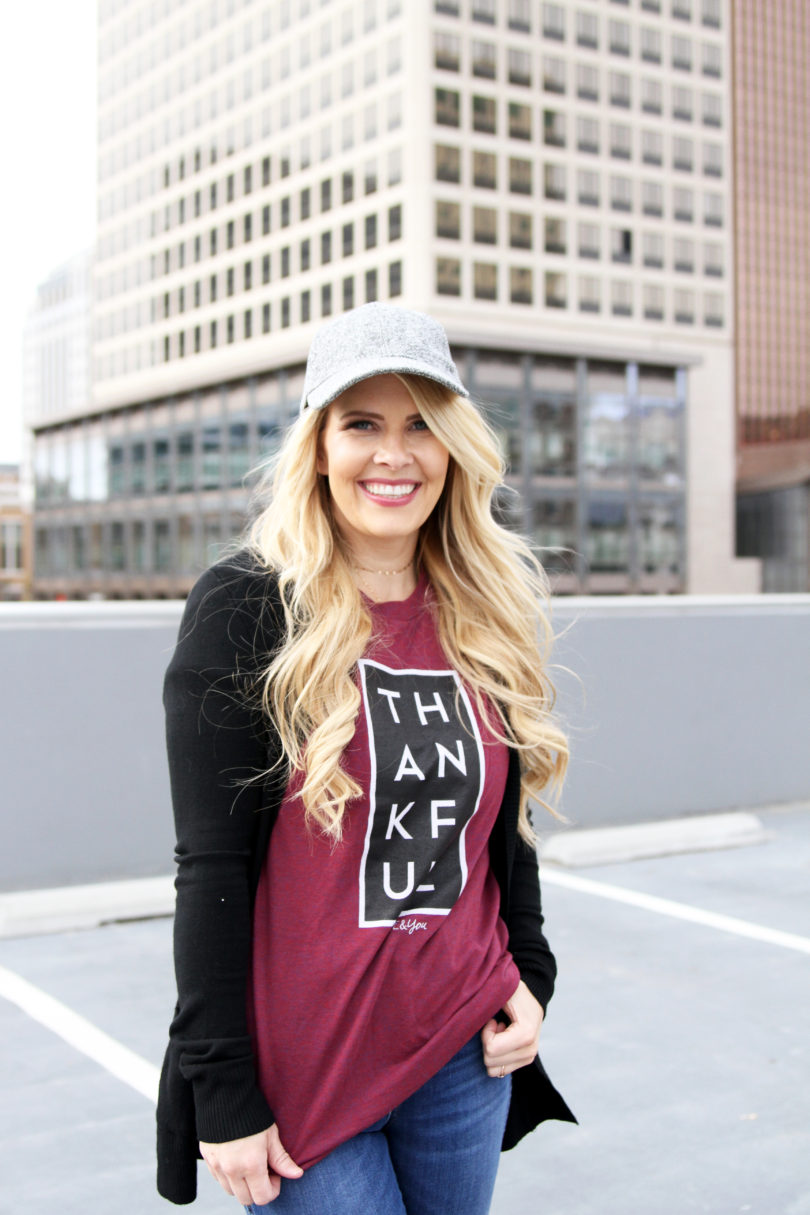 4 pieces for $89! I especially love this Ruby Claire Boutique box because these are pieces that can go with a bunch of different looks so I'll be able to make a ton of different outfits just with this box. I'm on day 4 of wearing this cardigan. Cardigans are my thing.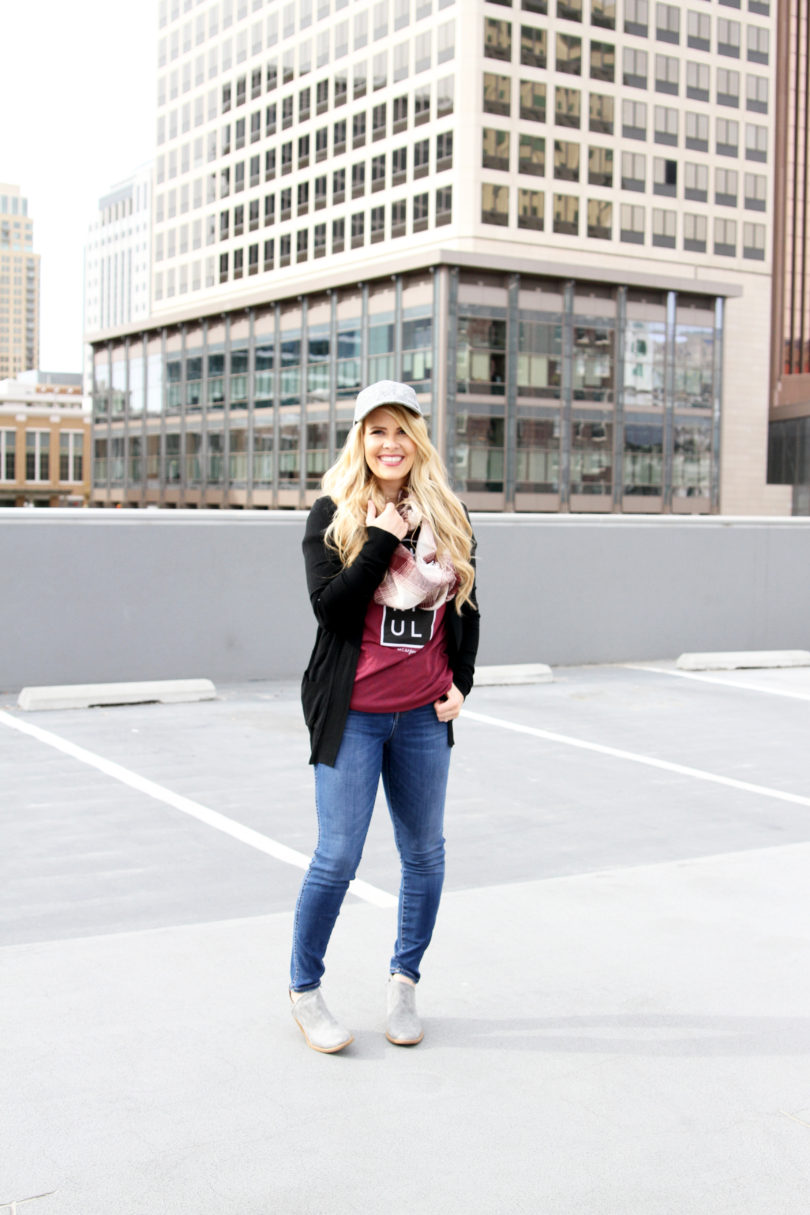 I also snagged this cardigan (available in mauve too) & this sweater while putting this, this, this, & this on my wishlist. Guys, we live in Utah so I plan to be wrapped up alllll winter long.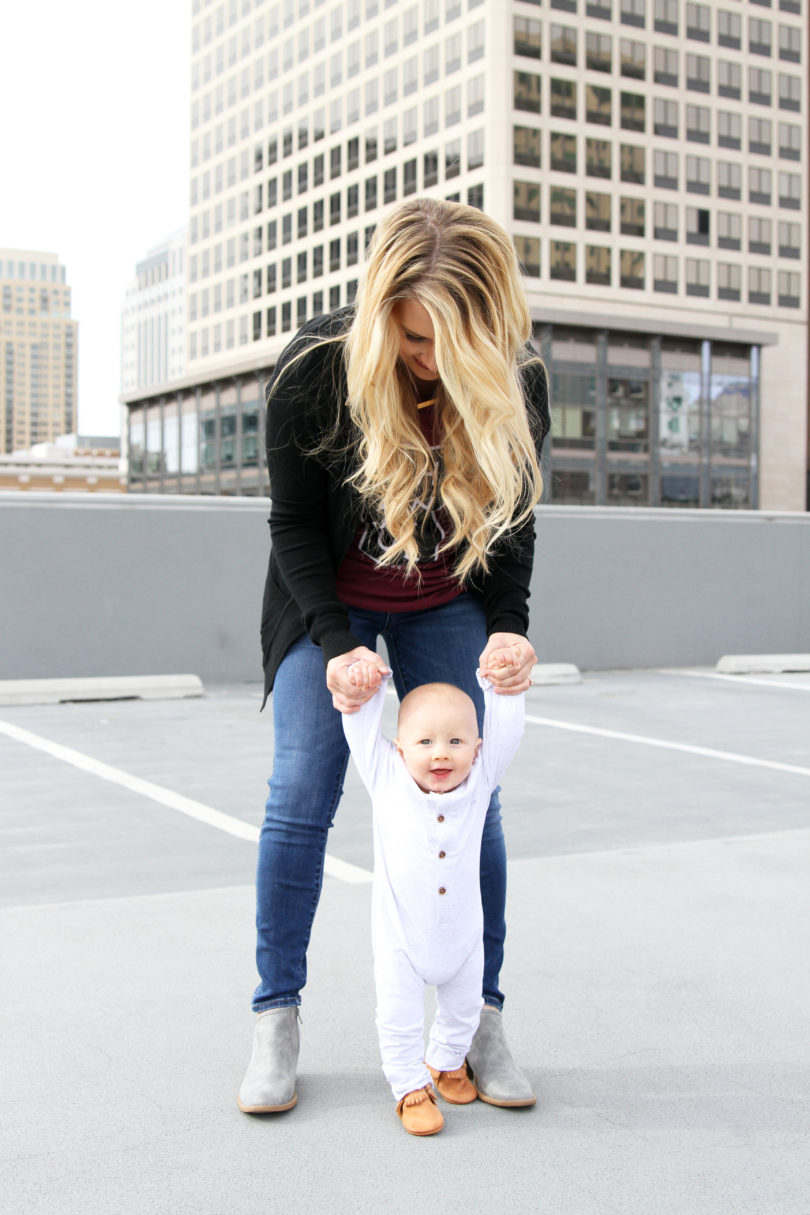 I've been thinking a lot about gratitude lately. Not just because Thanksgiving is this month or because we have been surrounded by so many of our family members in the last few months, but because I've been trying to be so much more present with my friends and with my family.
I read a talk from a leader in my church, that focused on the 3 words "Think to Thank." Relationships grow & thrive when nurtured by gratitude.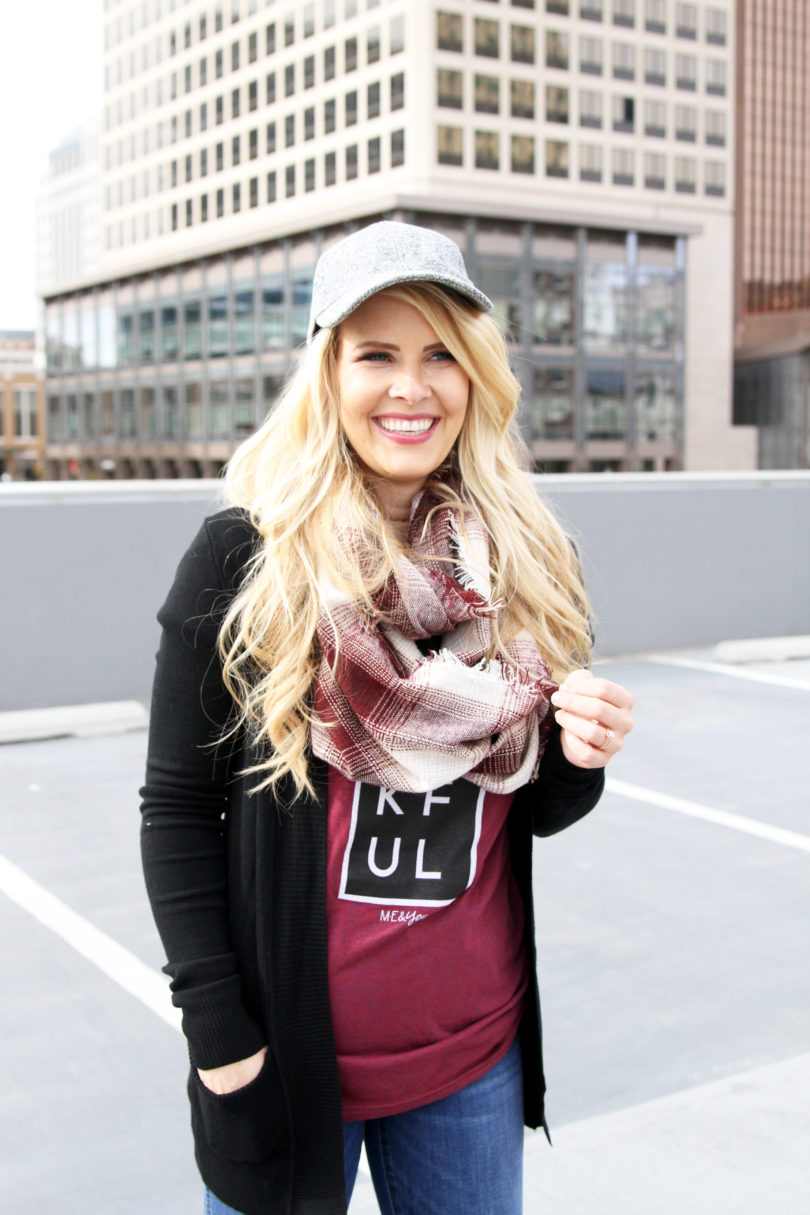 Remembering to say thank you, showing appreciation to the people helping me out in every aspect of life, & being grateful for life's struggles has made a huge difference in my day to day.
Where some of my days might have been filled with spurts of anxiety & stress, they have now been filled with buckets of gratitude.
I tried an amazing 7 day self care challenge with Sydney Liann & on the 3rd day this was in our email.
The emotion of gratitude vibrates at the highest frequency. This is why it physically feels so good in our bodies. It's higher than love, it's higher than joy, it's higher than peace. So when you express gratitude and find purpose in your struggle, it has the ability to bring you back to your power, or at least get you through it a little easier.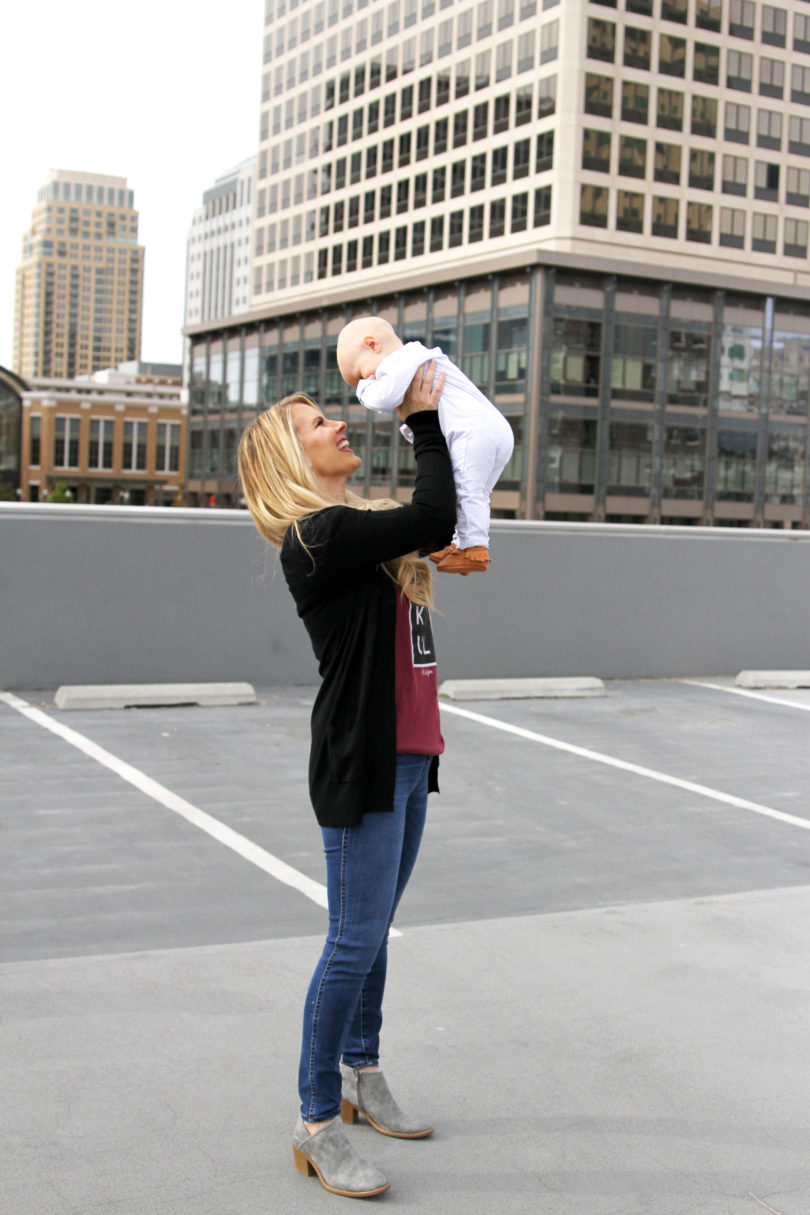 You guys, it literally works. Her whole 7 day challenge was amazing, but the 3rd day was so good for me. When I struggle with anxiety, it is hard to focus on anything good because I'm so worried about something bad happening. When I replace anxiety with gratitude, a light fog is lifted. I'm obviously not a doctor, but when there are natural things I can do in my everyday to make my life more full, I jump on them. Take a minute to let your people know how grateful you are for them. There's not a better time to do it than now.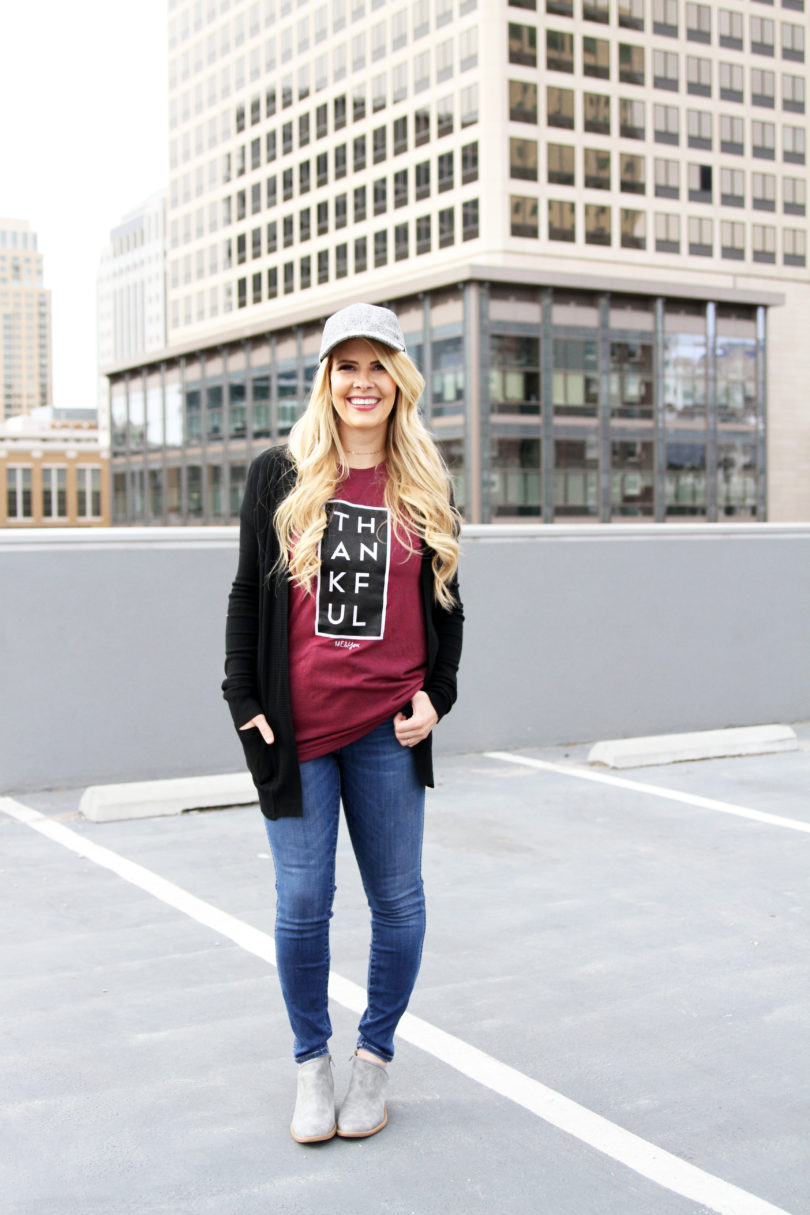 Make sure you check out Ruby Claire Boutique & their box for the month of November!
Once they're gone, they're gone!
---