Happy Friday! So much has happened in the last week and I will be posting about it soon, but you'll notice a new little person in this post! We love him and will be sharing his birth story soon! Today is going to be all about my favorite swing top & why it's my absolute favorite (besides the fact that it's on a major sale with the code TOPSTORY this weekend)!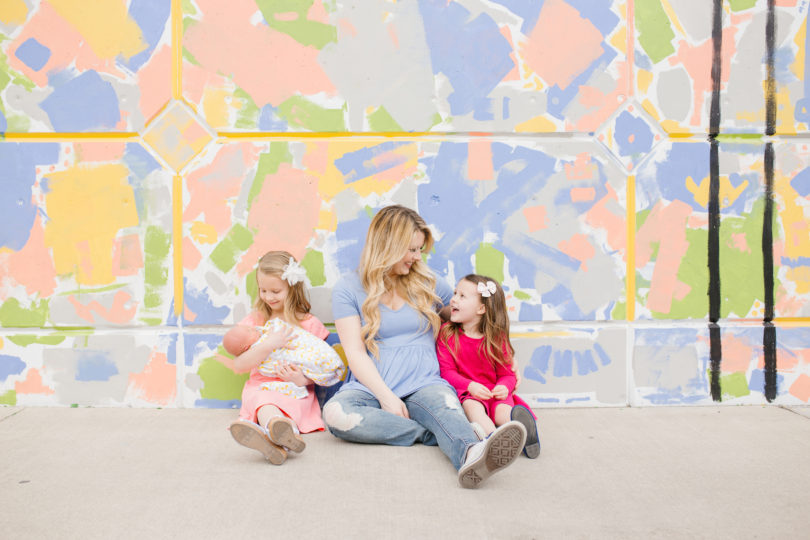 I grabbed this top when I was 36 weeks pregnant, after wearing and loving this top. It fits true to size and I love that I could wear it pregnant or not pregnant.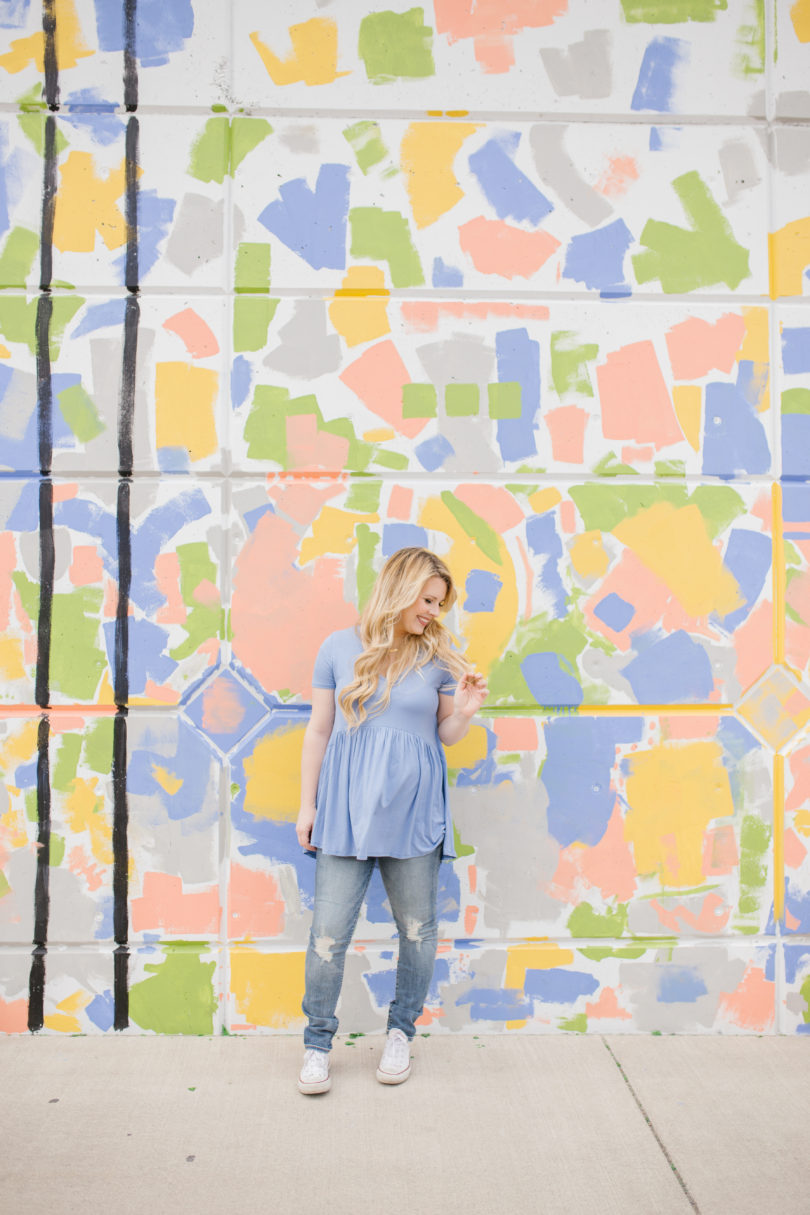 You guys, if you are anything like me and struggle spending a lot of money on maternity clothes, you need to look for pieces like this. I planned on wearing this through the end of my pregnancy 😉
So do yourself a favor, grab this babydoll swing top or the keyhole tunic that's available. You get to choose from a ton of colors and they come in sizes 0-16.
Use the code TOPSTORY & get it for $19.95 + Free Shipping.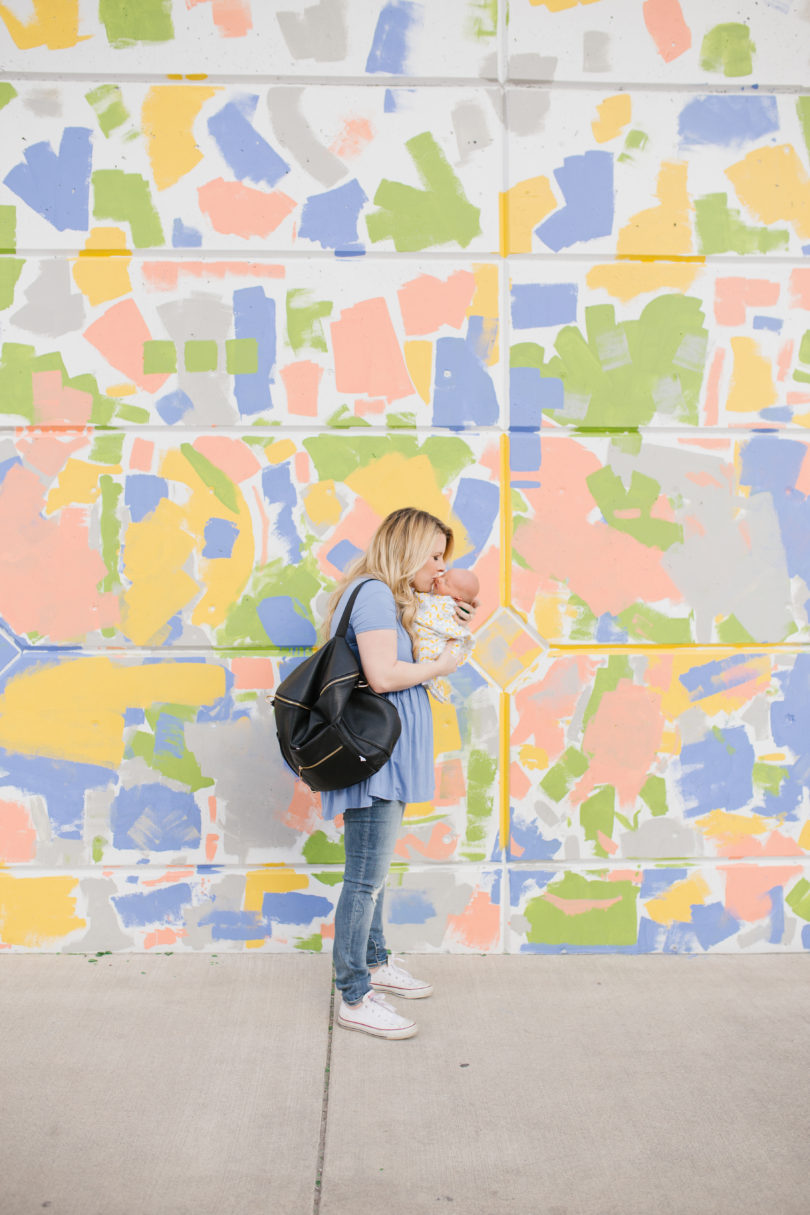 Diaper Bag: Fawn Design
Baby Swaddle: Captain Silly Pants
Jeans: Ingrid & Isabel (Maternity)
Shoes: Converse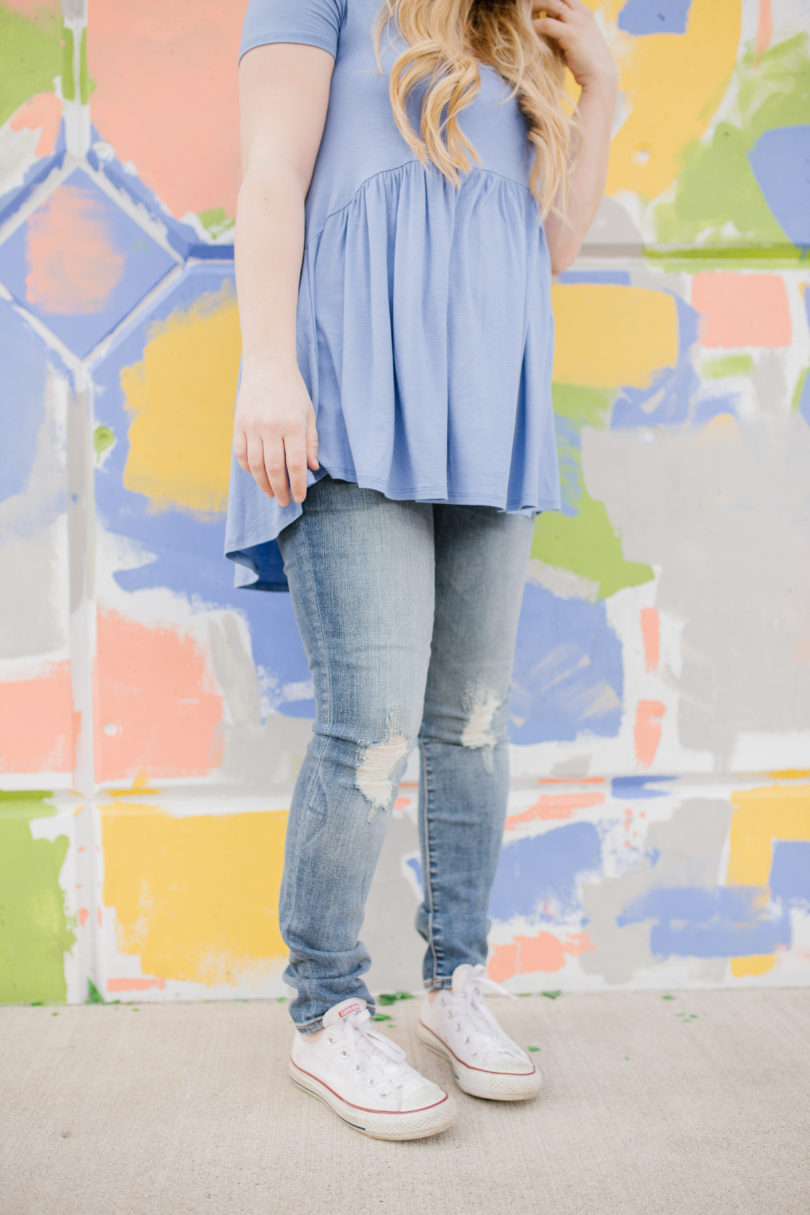 I'm going to share 1 major regret during pregnancy & I can't believe I have it. I loathe maternity jeans. I've never found a pair that worked. I'm on the short side & nothing was ever flattering. This pregnancy I just bought a pair at Target and hoped they would work ok, but I didn't love them…I felt like they looked like a diaper in the front. I wish I would have found Ingrid & Isabel sooner! I love these jeans! They are so comfy & I only got to wear them a couple times with a full belly. I will continue to wear them since I have a ways to go before I'm back in my pre pregnancy stuff, but these should be on your must have list.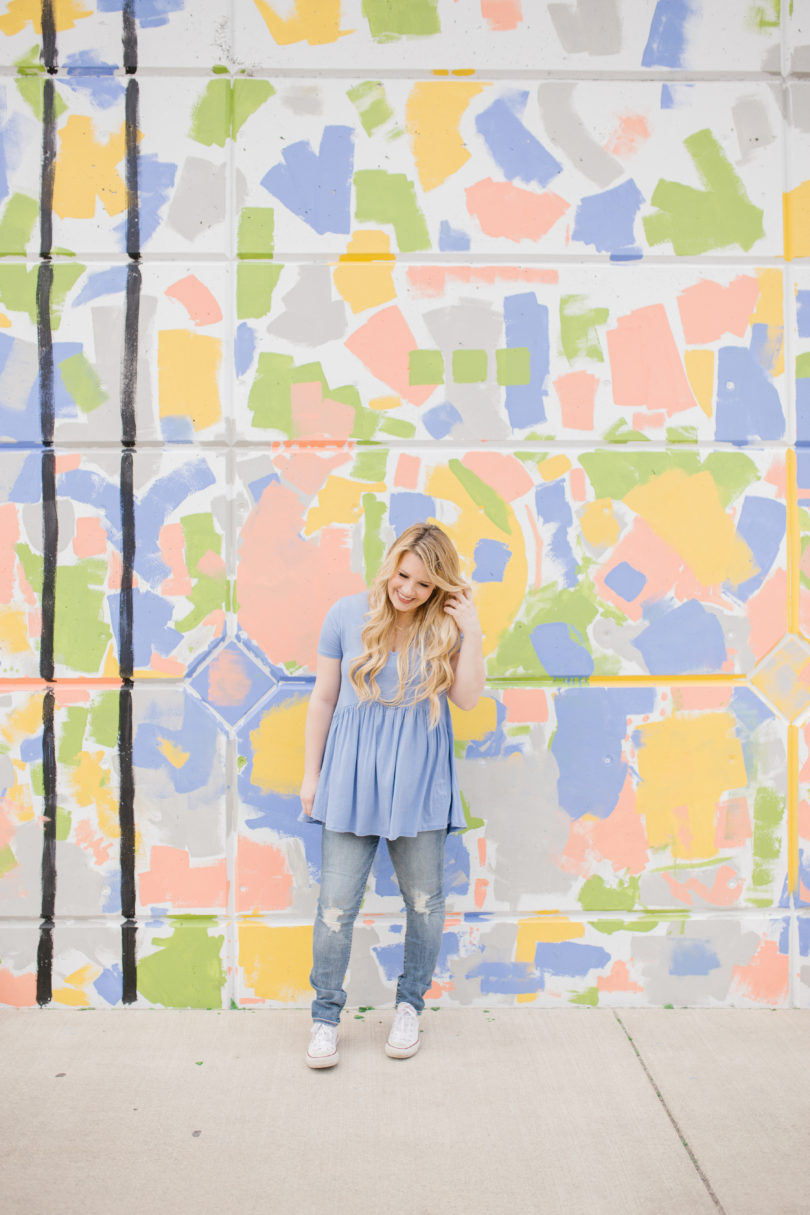 We are getting close to spring. I can feel it, even though it rained like crazy today. I want to be able to dress my post baby body and feel good going out with my kids. With my 1st I feel like I hid inside wearing my husband's sweats for months and months. Granted I only had 1 so I could sleep as much as he was sleeping, but with 4 kids we have sports, school and church stuff. Life goes on and while I'm patient with the process, I would like to feel good about what I wear—maternity or not.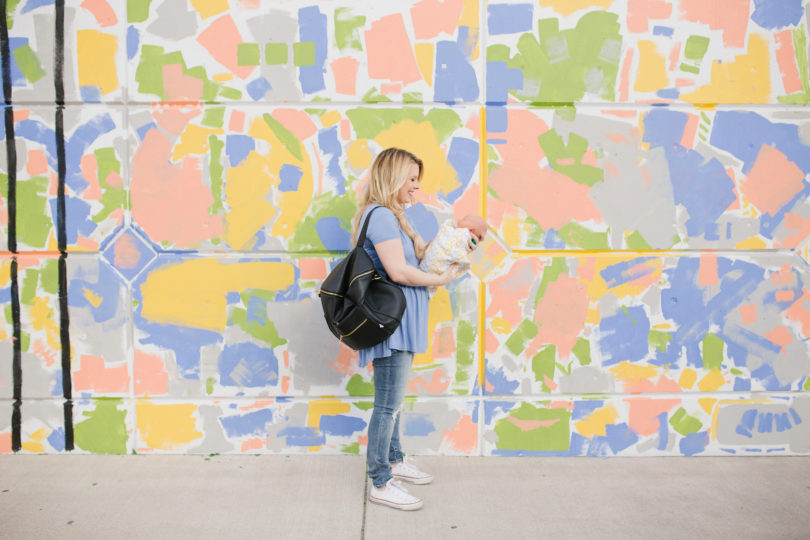 We could just eat him up! He's been such a sweetheart!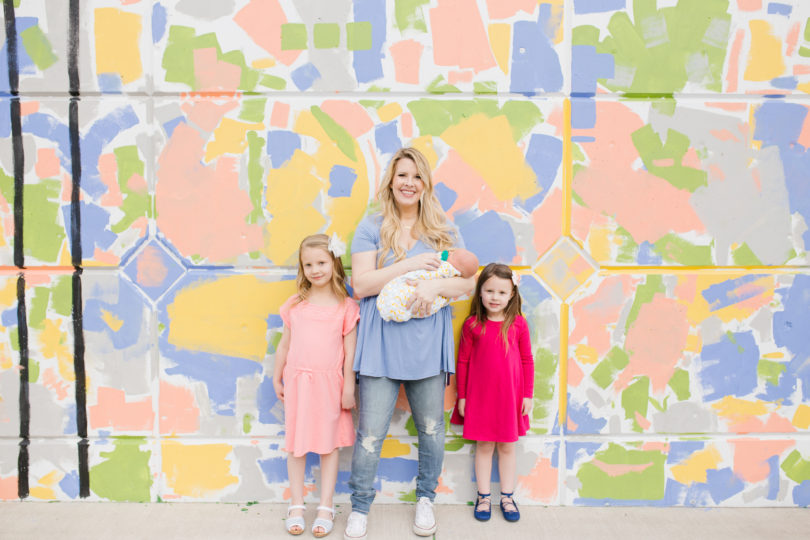 Big Sis: Crazy 8
Little Sis: Old Navy
Thanks to our darling friend, Kiely for these pictures!
This post may contain affiliate links.
---