Happy Monday!
Now, by the title of this post, you might think I think I'm a photographer.
That couldn't be further from the truth.
If I had my way and lived by any of these photographers, I'd happily push my kids on them: LA CA area, Orange County CA area, Austin TX area, or Phoenix AZ area.
Since I'm not, I will admire their beautiful pictures from afar.
Michelle is a friend of mine and the talented lady behind Daydream Believers.
I bought 2 dresses from her and once I got them, had a week to style & photograph them.
I'd love it if you voted for them here! The contest ends tonight and all you have to do is like her page and like their photo!
Anyways, with a week to get their pictures taken and us being new in the area, I had to get it together and go for it.I will repeat, I think some photographers are worth every penny, but if you have a DSLR and some props, here are some things I found to be helpful.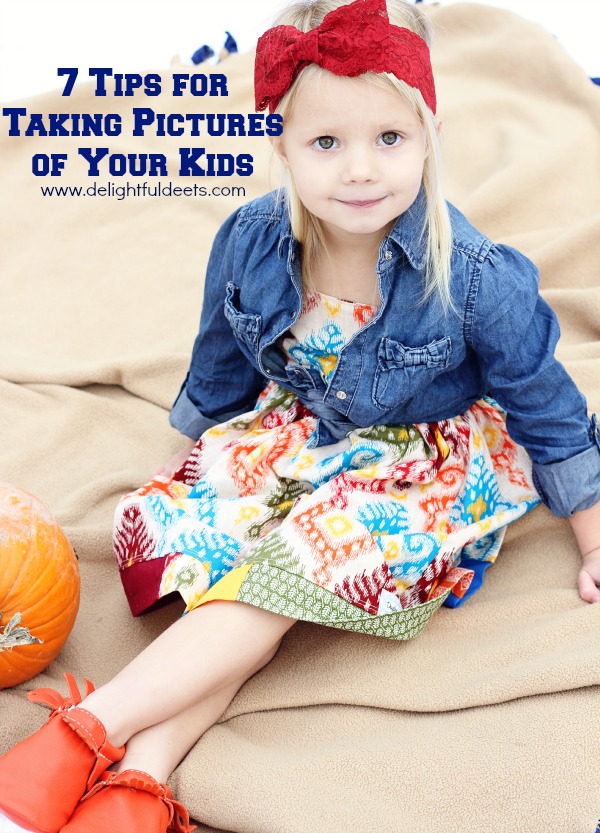 1. Pick a Location & Be Flexible
I had picked a place up in the mountains and the 1 day I had help from a darling niece of mine mainly for moral support (loading, unloading, styling, and help with the girls) it rained cats and dogs. Up in the mountains it was actually snowing. I picked a new place the next day where I only had to walk about 60 feet and could see the girls while I was doing it.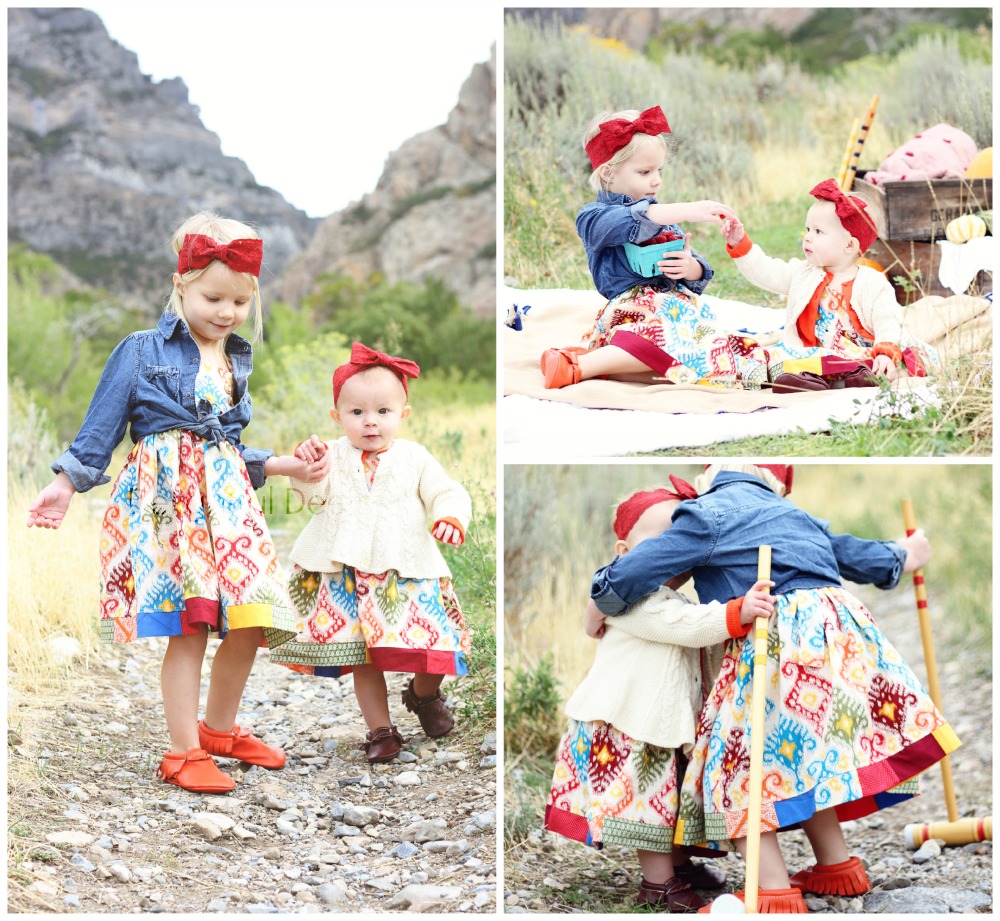 2. More Is Better
I didn't want to get up there and think, "darn, I should have brought that one vase or blanket, or that crate would have been awesome." Since I'm not a stylist, I brought plenty. Crates, blankets, milk glass, treats, a couple headband options from The Lil Cupcake, and I even brought books to entertain the girls.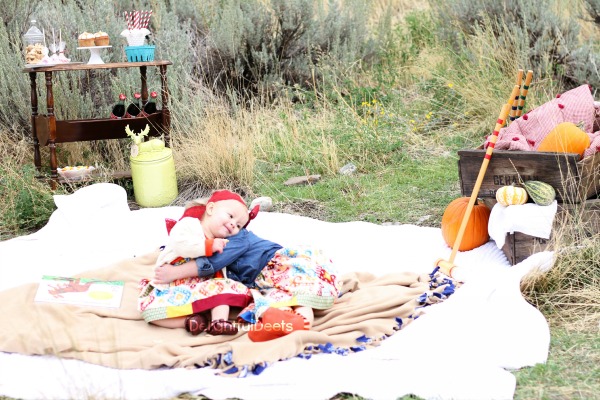 3. Pick Shade or Overcast Weather
If you are not a photographer and just a mom like me, sun might stress you out. I'm just learning to use my camera thanks to Kristen Duke's books. The spot I picked was overcast until right before we left, absolutely perfect! I didn't stress too much about lighting.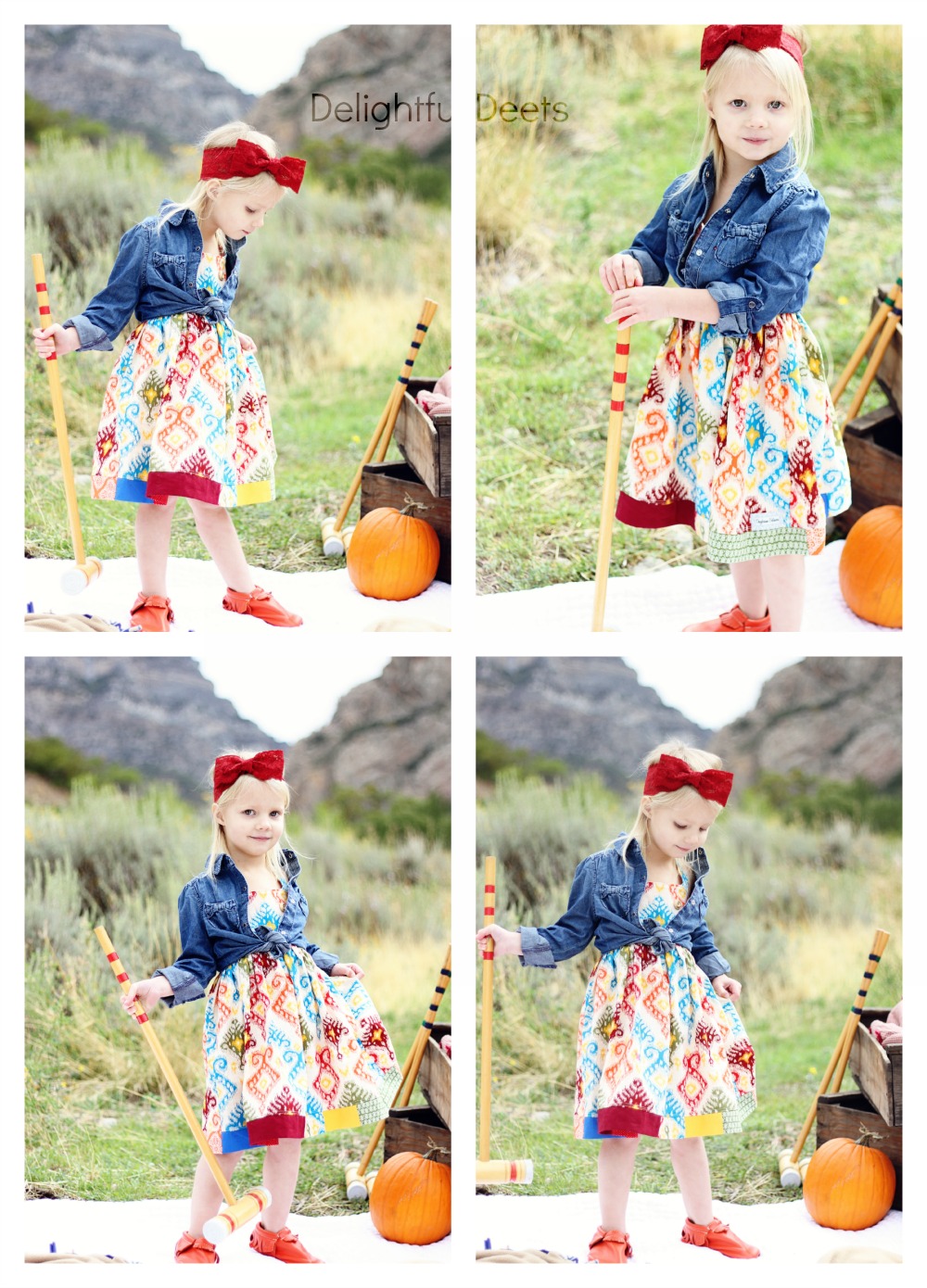 4. White
I'm a little embarrassed to share this, but I'm sharing tips and you can learn this tip as what not to do. White looks so pretty in bedrooms and in houses. I have seen a gazillion pictures of kids taking a nap in all white, and I've even tried it with mine. White sheets, white duvet, white pillows, and I love it. Well, it didn't work for outside. The white blanket took away so much from my pictures of my girls sitting on it. It washed out some of the color and even though I'm guessing photoshop could have helped some, I was a little sad. After a morning of shooting, I was not about to go back and try to recreate.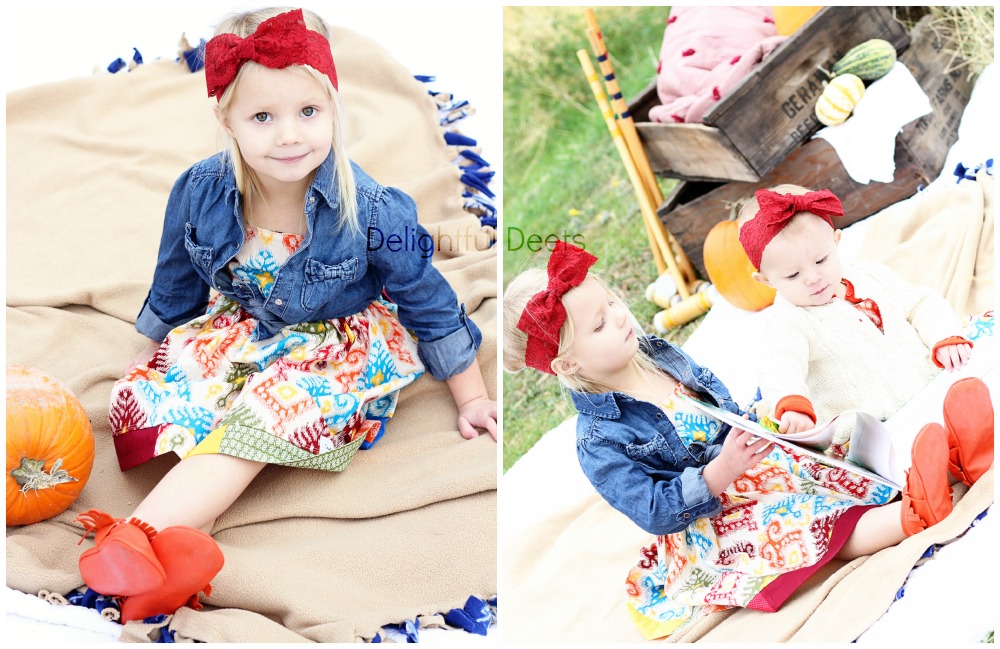 5. Let Your Kids be Kids
My favorite pictures I've stumbled across of my kids have been the more natural shots. Whenever I'm stressing out and telling my kids to say "cheese!" and I will give them a candy, their smiles are so strained and not them. When I follow them and let them walk around and explore, I get the pictures I want.
My baby would not sit for a second that day and once I let her move around, I got my favorite shot of her. Serious, curious, and independent.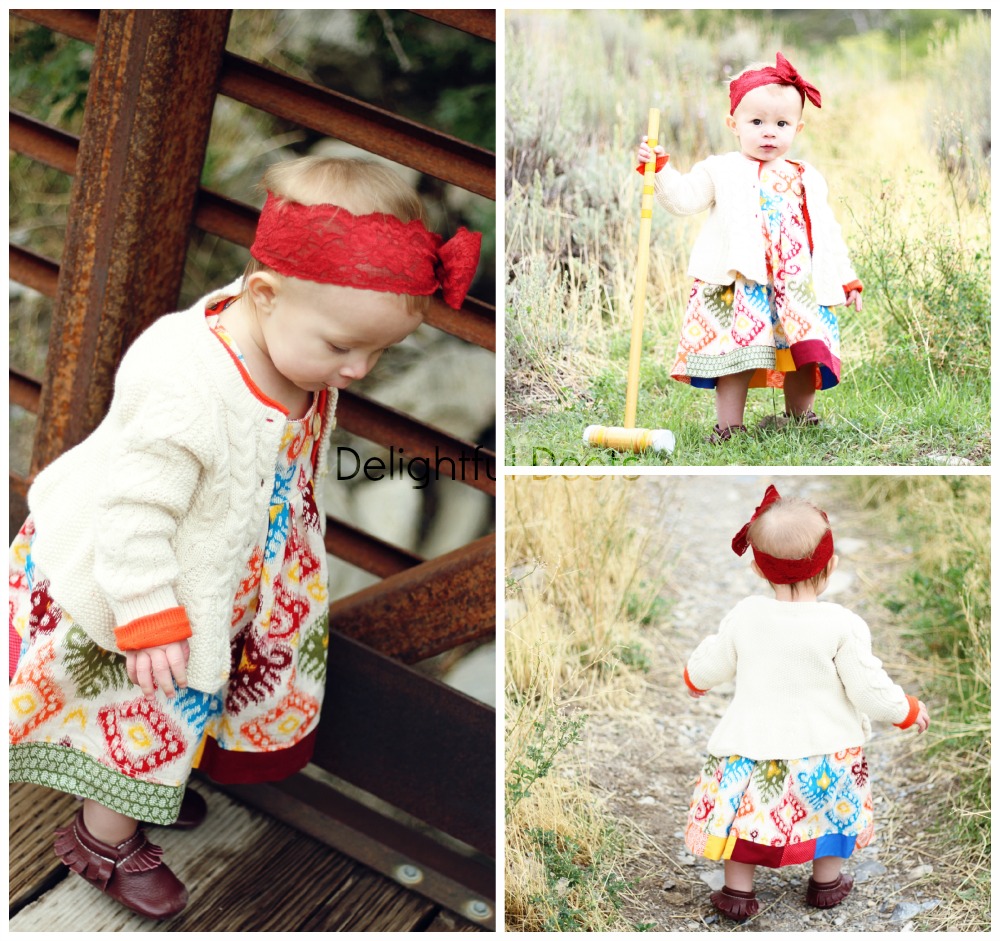 Once I let my toddler roam around and explore I got my favorite shots of her. Twirling, smiling and dancing around with the perfect amount of sunlight around her. Talk to them about their favorite tv shows, ask them about the bird in the tree, hide behind bushes and pop out when they least expect it.
6. Bribe Them
I had a mini dessert bar set up that didn't make it into many pictures (reread #1 & #2) and let them eat raspberries during some pictures. I also gave them M&M's and animal crackers. We read The Hungry Caterpillar and played with croquet sticks and pumpkins.
7. What to Wear
There are so many awesome posts on what to wear for pictures and I really think adding different textures is big. I'm a matchy matchy person. I was going to put them in dresses, headbands, and moccs. Then I found a pumpkin cardigan that matched perfectly under a cream peplum cardigan  for baby sis and a denim shirt for big sis from Gap.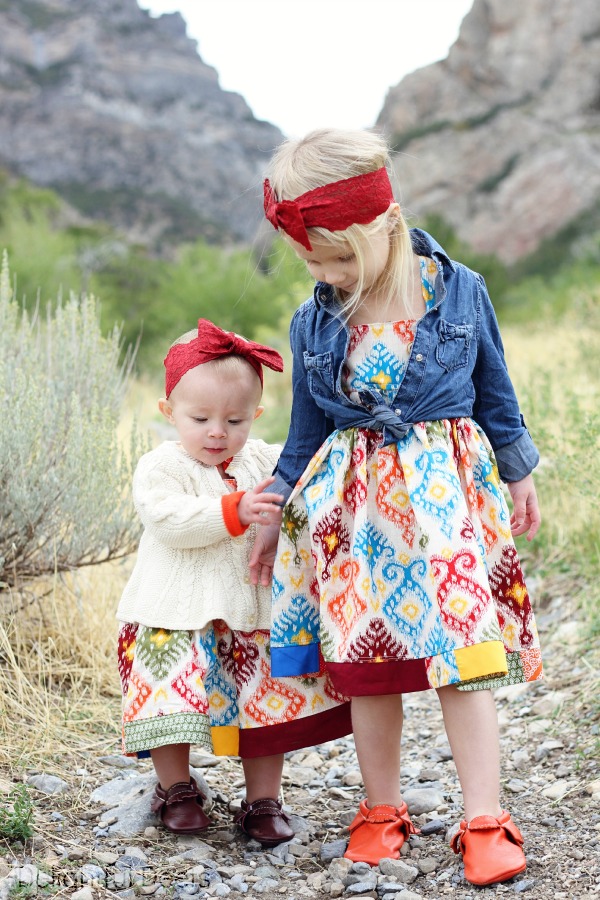 The girls dresses: Daydream Believers
Headbands: The Lil Cupcake
Moccasins: Freshly Picked
Cardigans & Jean Top: Baby Gap
I hope some of this will come in handy if you are wanting to take pictures of your kids!
xo,

Linking up here:
Sugar & Dots: What I Whipped Up Wednesday
The DIY Dreamer: From Dream to Reality
Lil Luna: Link Party Palooza
One Little Momma: What Kids WoreSimple As That Blog: Simple Things Sunday
---