Not only is Vail, Colorado stunning in the winter, it is beautiful in the summer!
Our family headed there for a very quick 24 hours before meeting up with more family in Glenwood Springs, Colorado. We wanted to spend our short time exploring this pretty mountain town and quickly realized we would want to plan another trip out.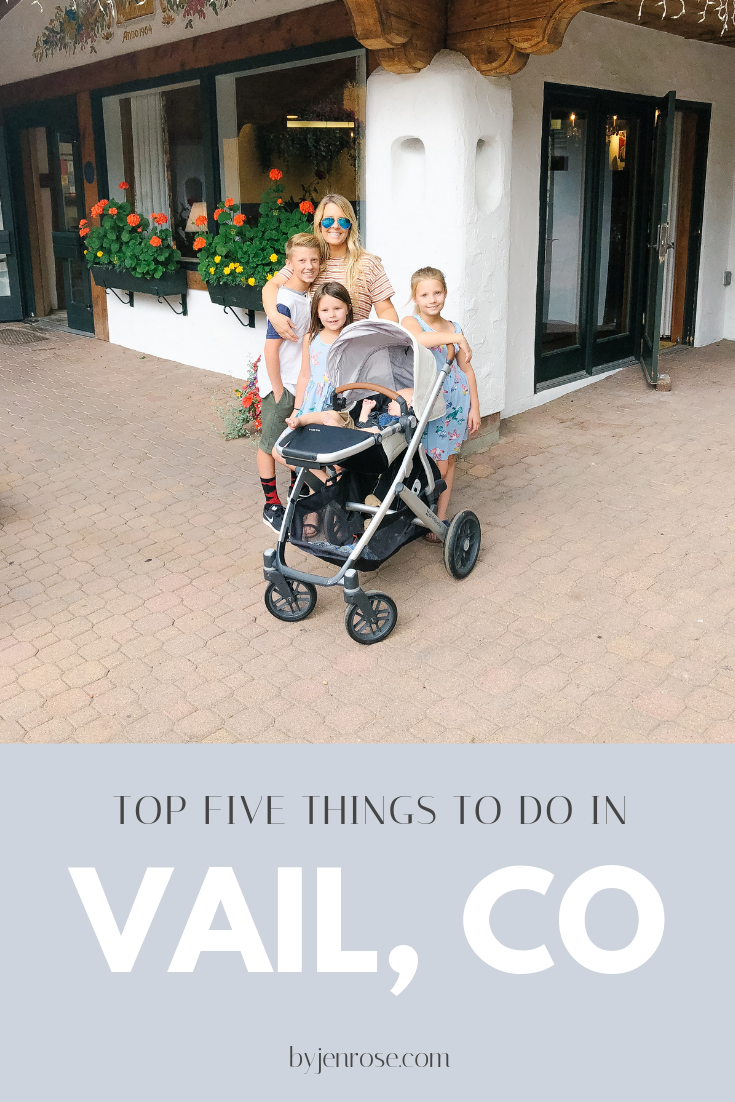 Here are a few things we did, where we ate and where we stayed. All family friendly & approved by our kids!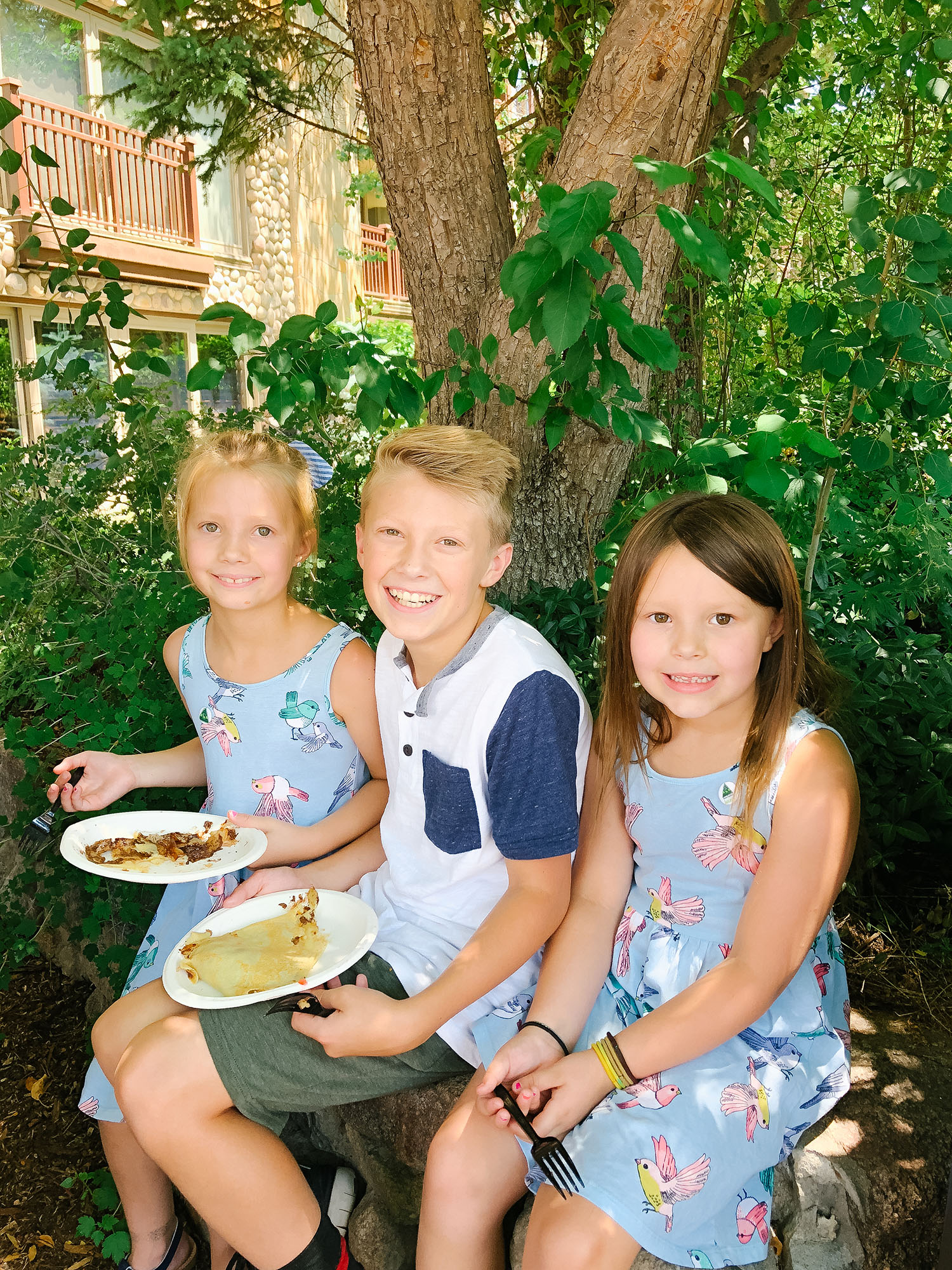 Top 5 Things to Do in Vail Colorado with your Family:
Every Sunday from June to October and it had so many treasures! Go hungry and ready to try some great food! We tried an amazing jambalaya, the kids loved Crespelle Vail, and Ty tried stealing all of my Green Elephant Juicery.

Walking through Vail Village was the cherry on top. The buildings, the bridges over the running water, the shops, the place for kids to splash around, the park, checking out the gondola, it was all right there. Central and dreamy.
We just soaked it all in by going into the shops and letting our kids play.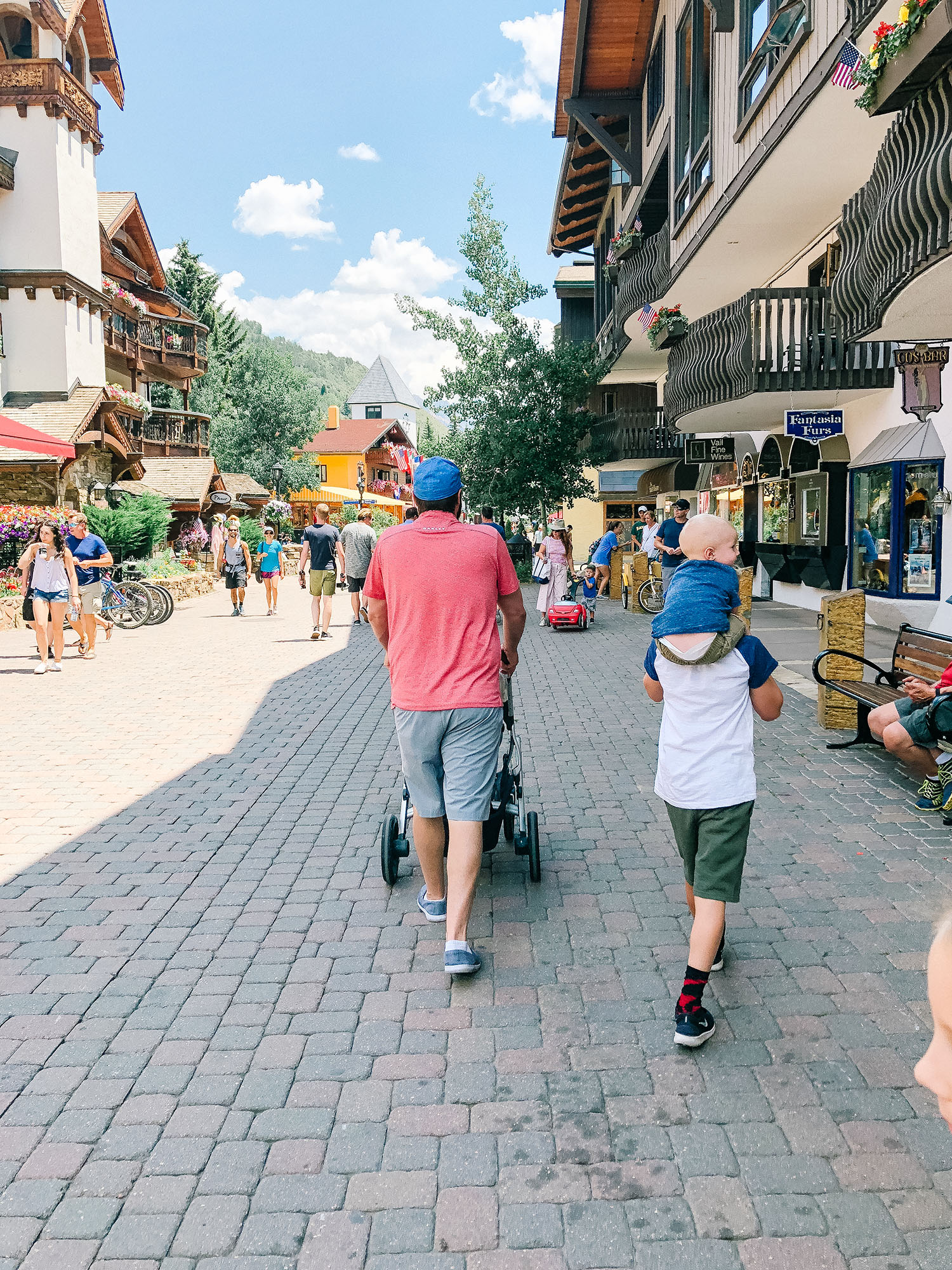 How fun is this ship playground? It was just to the left of the slopes & gondola area.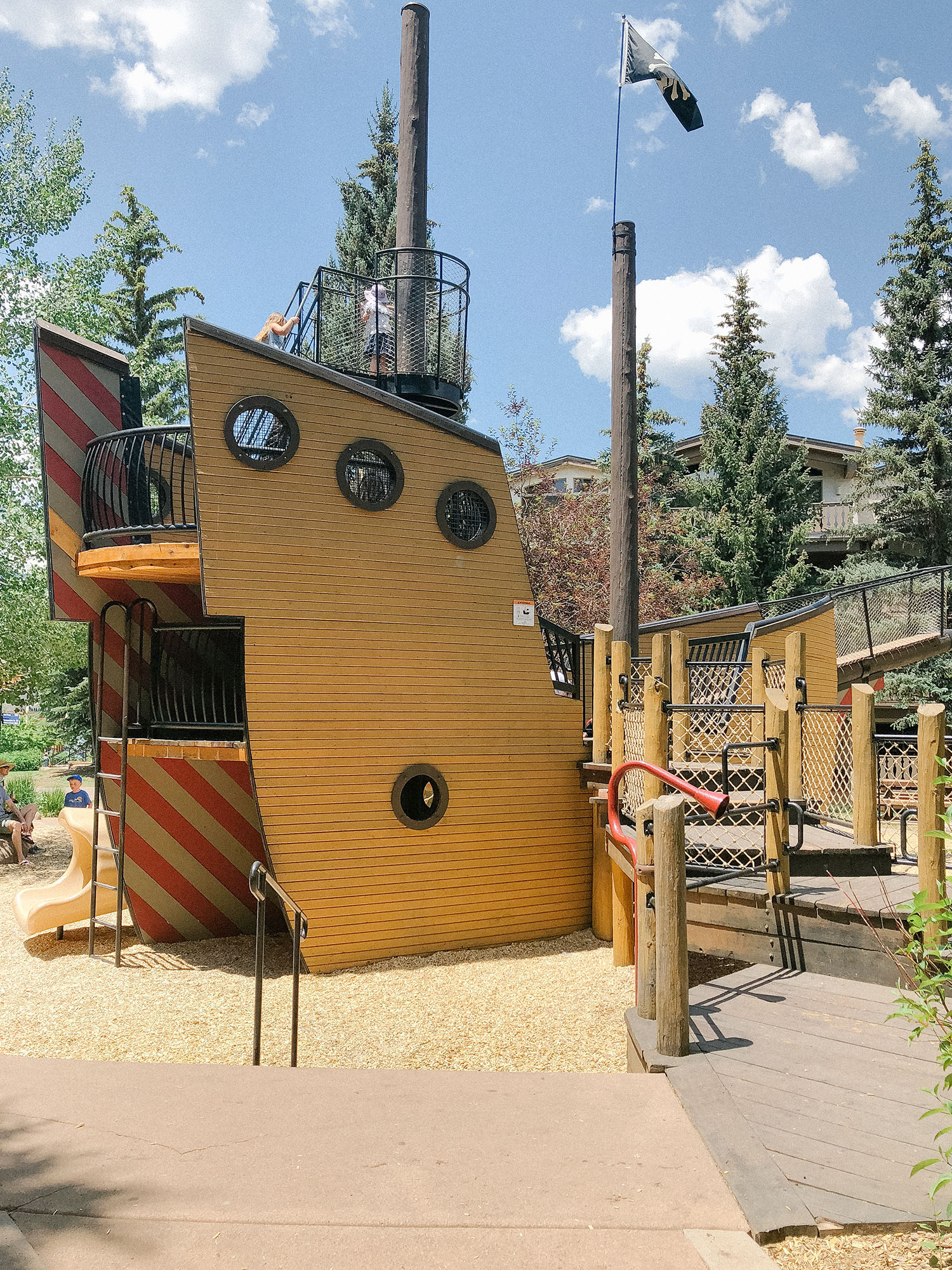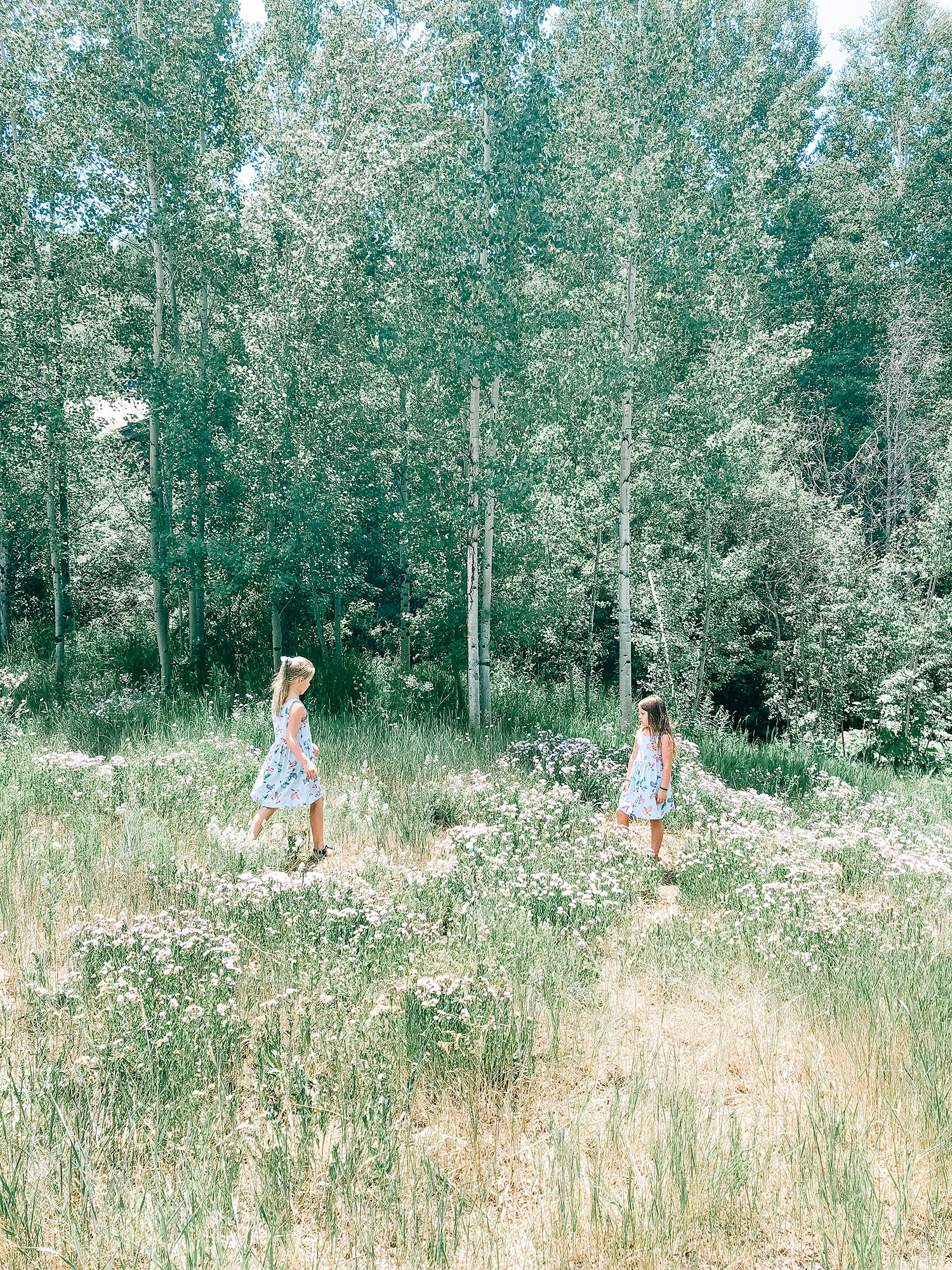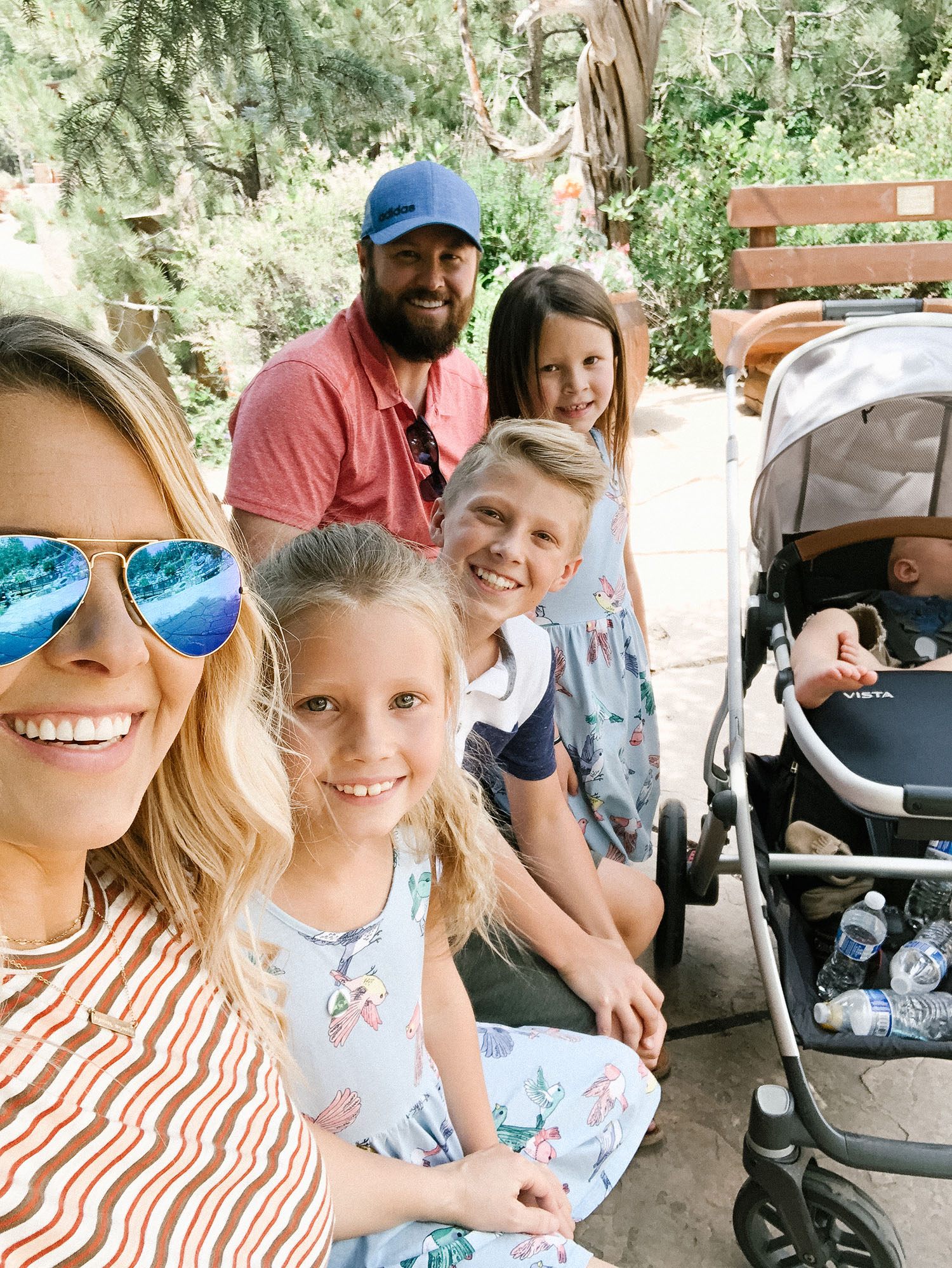 3. Betty Ford Alpine Gardens.
It is the highest elevation botanical garden in the world and absolutely beautiful. Very easy to walk around with a stroller.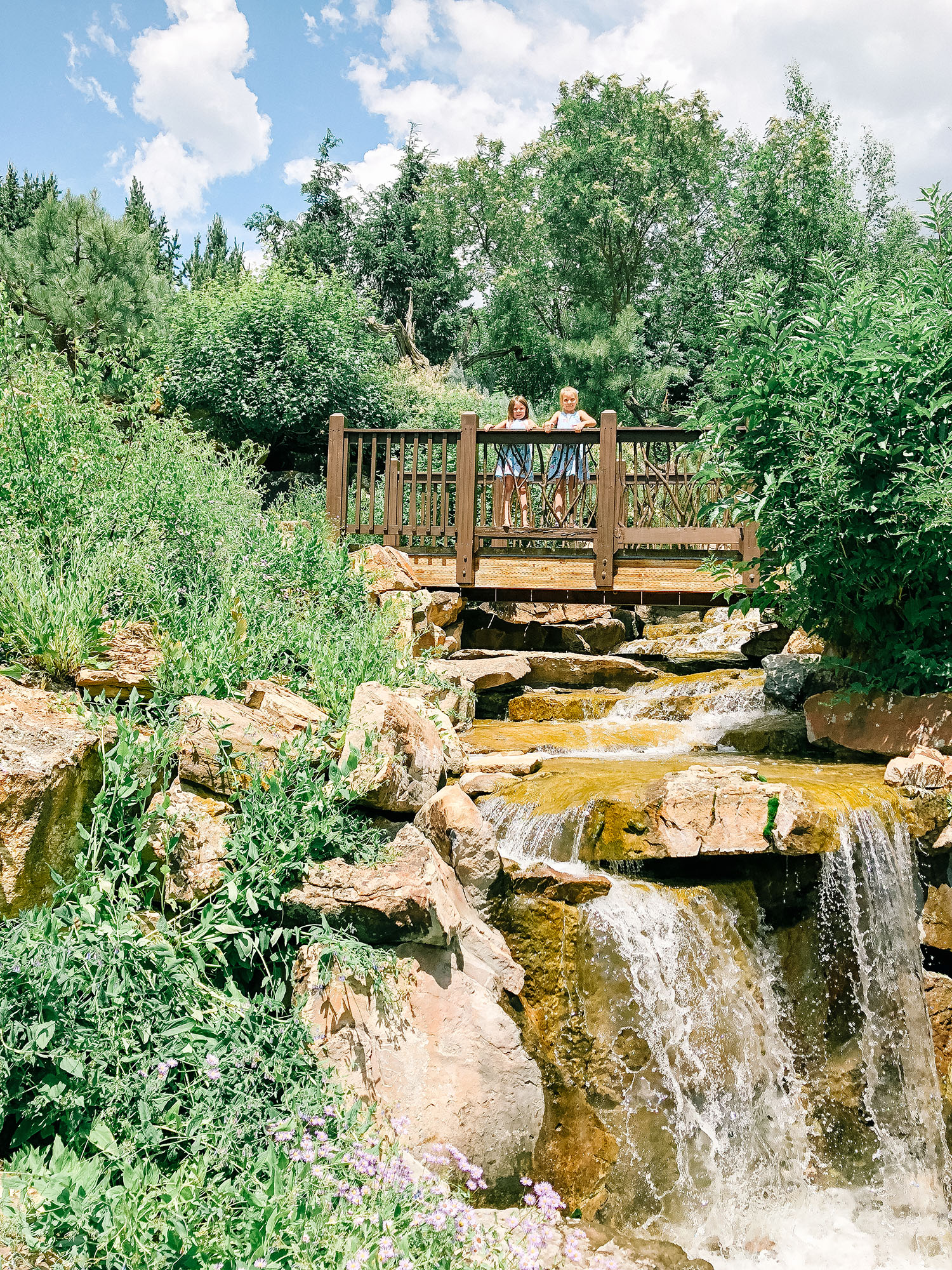 My husband & I love finding good places to eat & White Bison had amazing reviews! We went in for a quick bite and I thought we would probably end up trying bison. When we asked for recommendations, we were informed the battered fish tacos were amazing, and that's what we tried. Oh my goodness, they were absolutely amazing! The kids said the chicken tenders and fries were the best they'd had.
The candy shop was right outside the restaurant so we headed there next. We had fun showing the kids "vintage" candies that they should try. Remember Warhead wars with your friends in elementary school and jawbreakers that your mom told you could really break your jaw? We had some good laughs.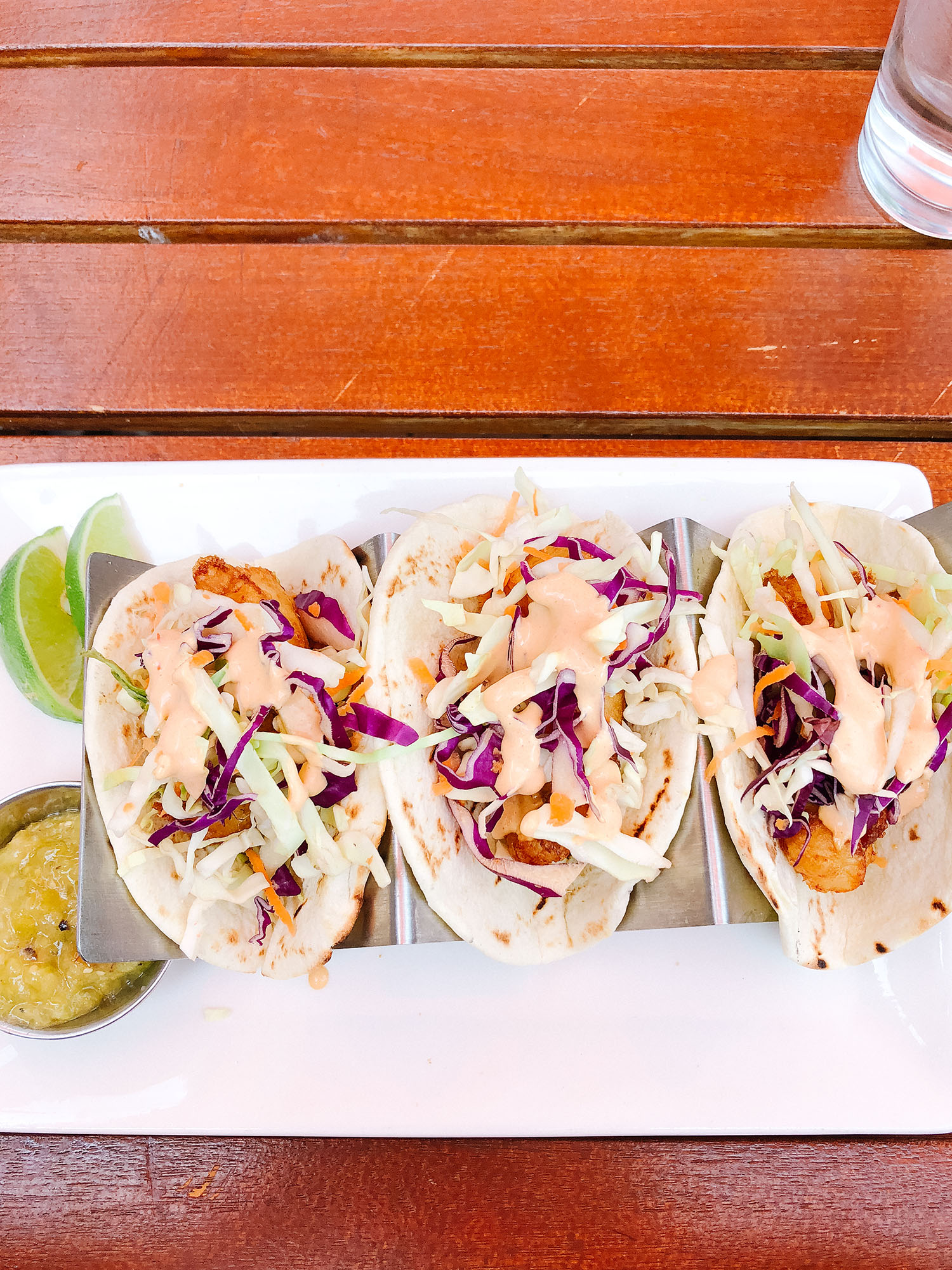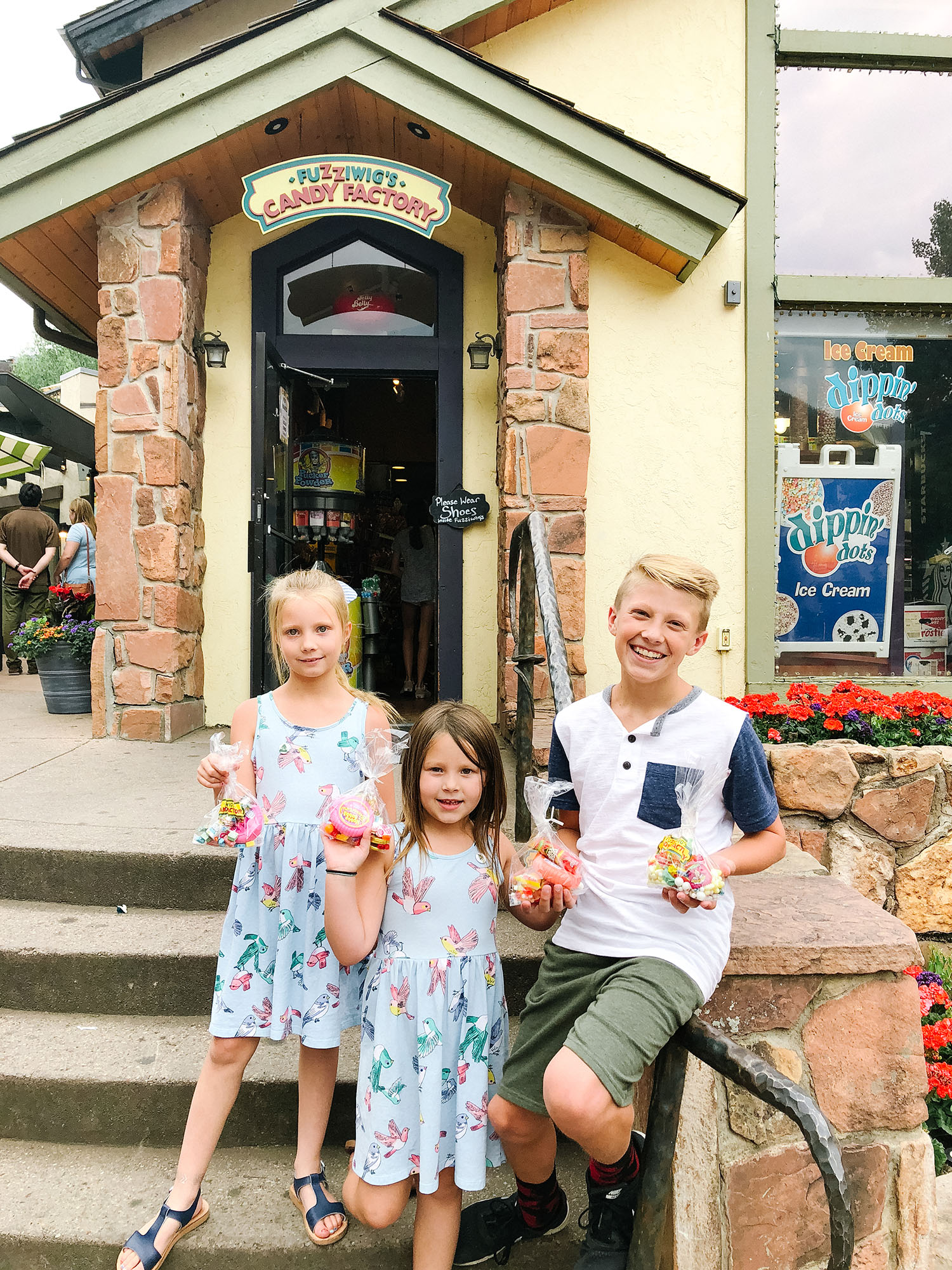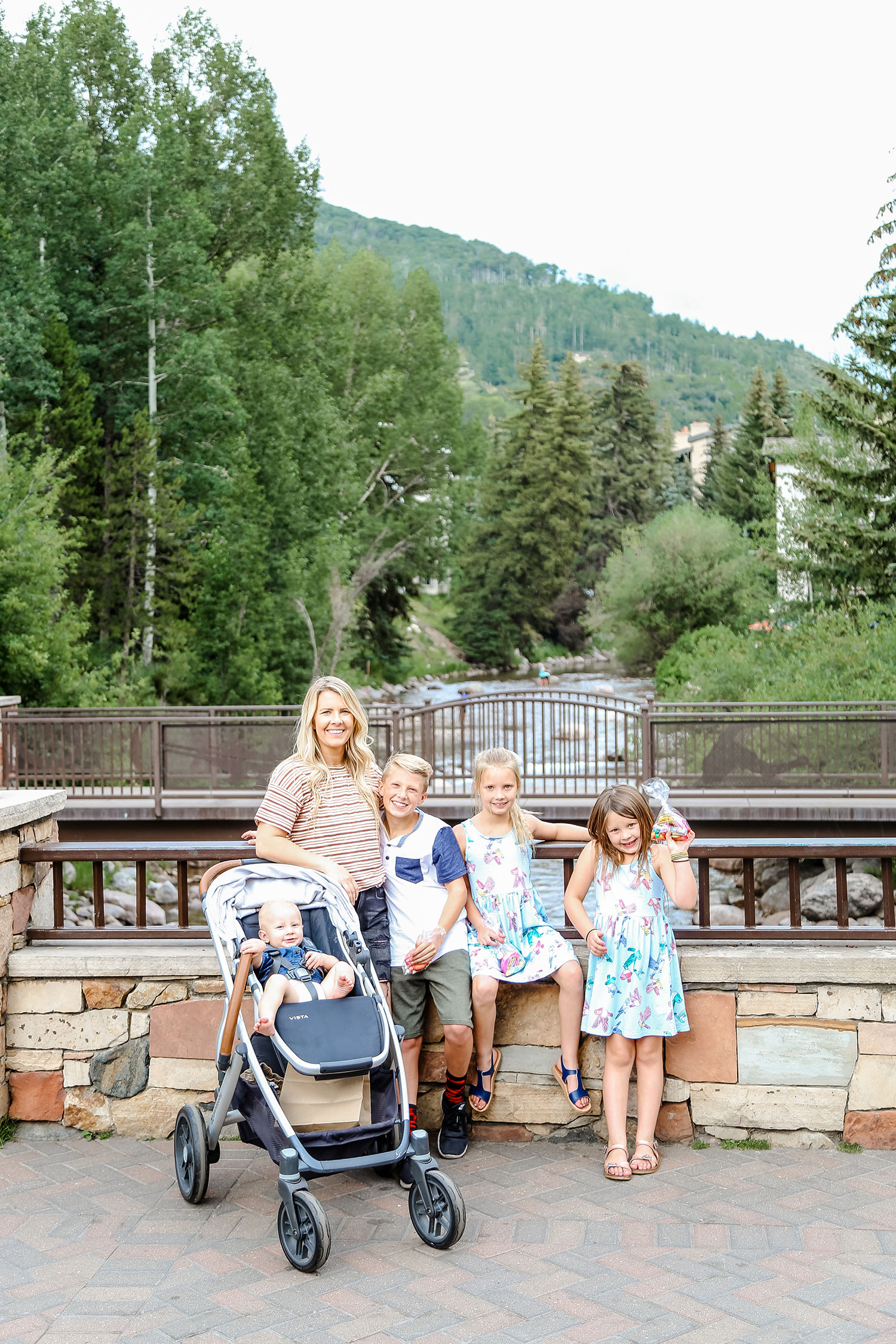 5. Where to Stay in Vail Colorado
We stayed at the Vail Marriott Mountain Resort & I wish we would have had longer than a night. It was so great for a family. We walked in and there were 2 bedrooms, 2 bathrooms, a living room, kitchen, and a washer/dryer. I loved having the extra space and not having kids piled into a bed. There was enough room for everyone without having to get 2 rooms. The outdoor and indoor pool were awesome and like I said, we should have stayed there longer. Loved the location, how clean it was, and the layout.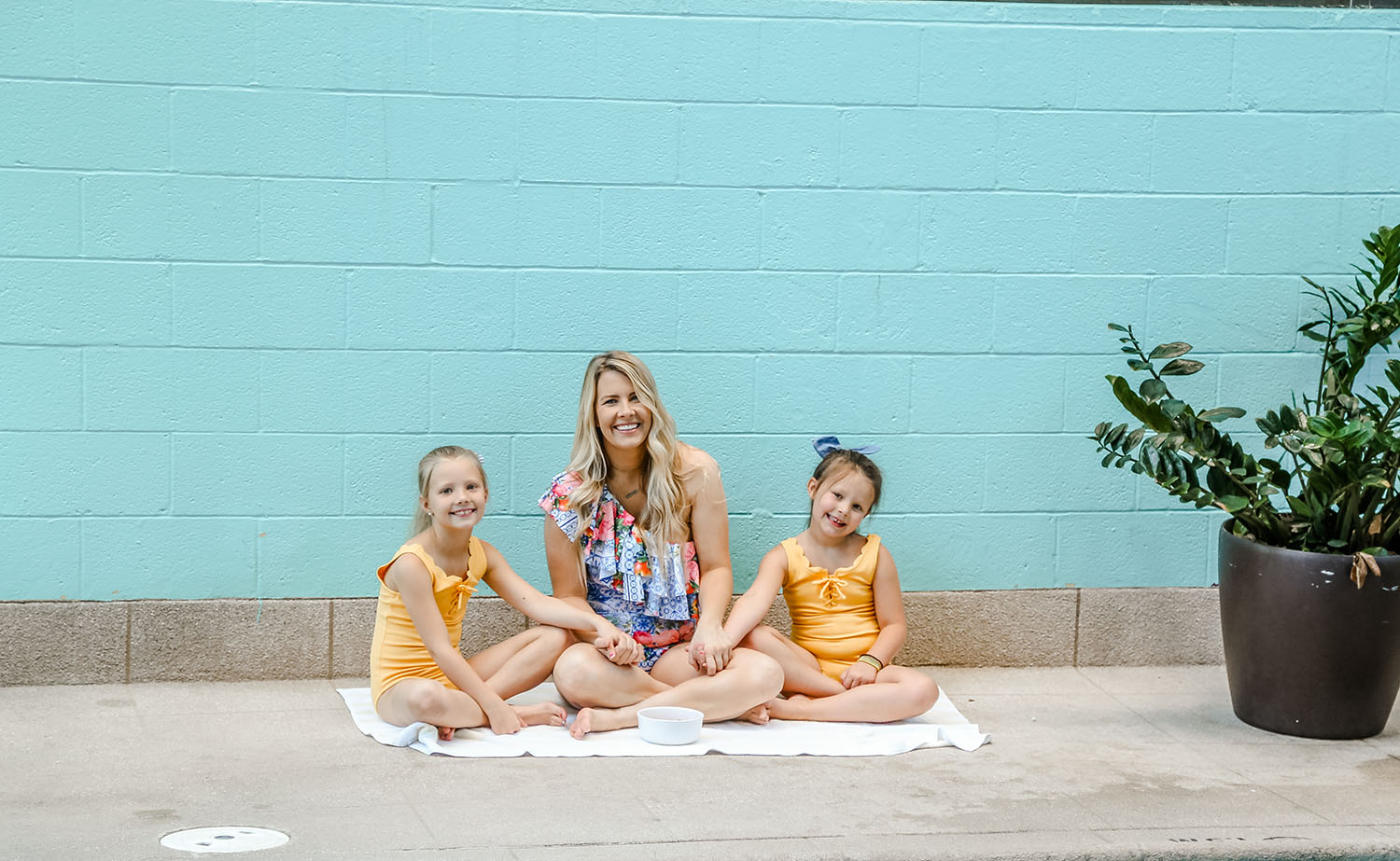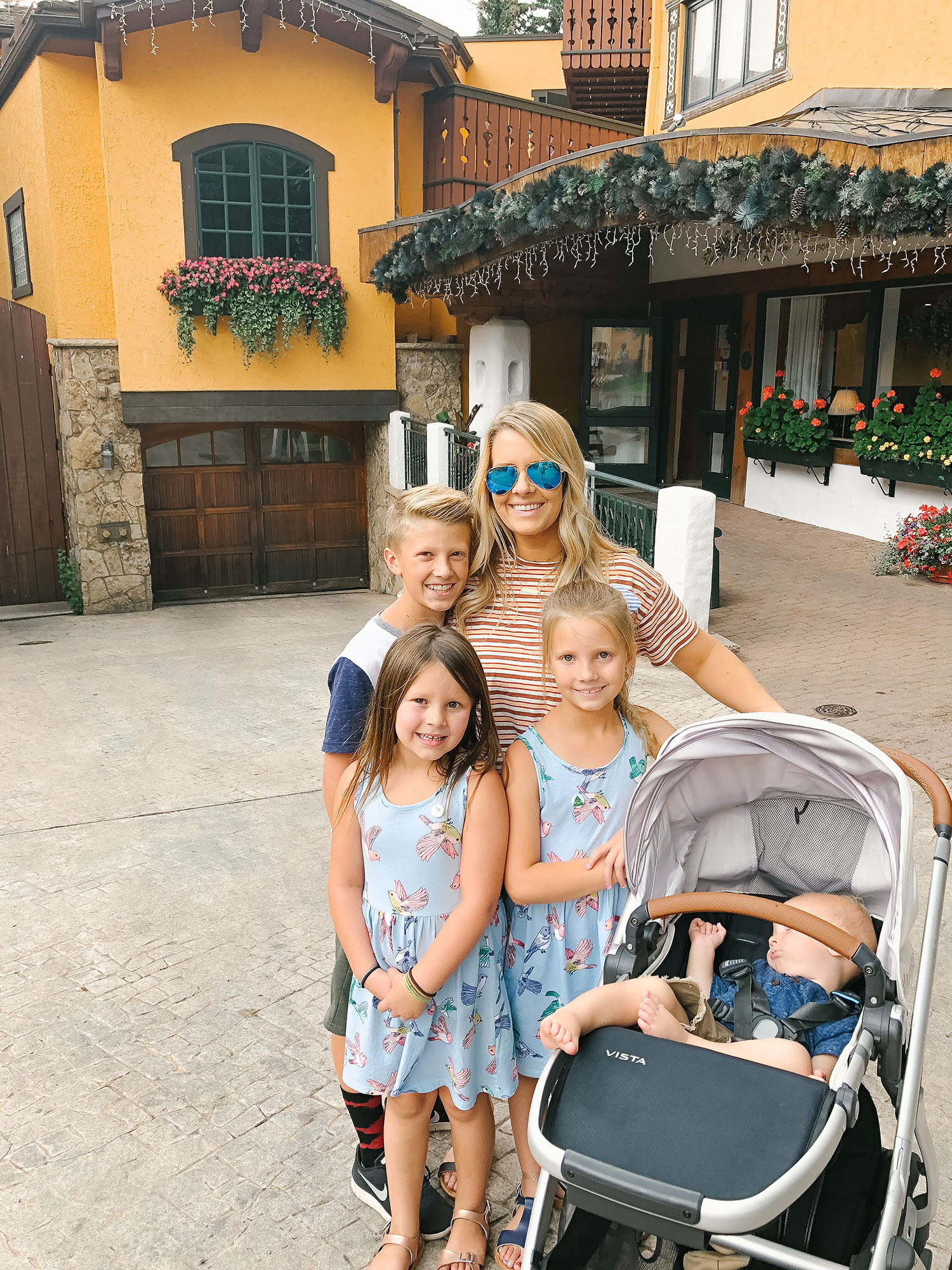 Stay tuned for the next stop of the Colorado trip!
---