Thanks to Chicco for sponsoring this Chicco GoFit Plus post! As always, all thoughts and opinions expressed are my own.
Happy Thursday!
With Fall now in full swing, we're reflecting on how great our summer was! I mean, I am pretty happy about how we were able to somehow manage our summer schedules for 4 kids. I asked the kids what they wanted to do over the summer and crossed my fingers that it would all fall into place on the calendar without too many double bookings or scheduling conflicts. We had golf, soccer and various camps for the big guy and hip hop, piano, and soccer for the girls. It meant a lot of car time and a lot of driving from activity to activity. I heard about the Chicco GoFit Plus from a friend and I knew Bailey would love it.
It's super plush, it has cup holders, and that quick-release LATCH system is so convenient for our busy family. I hate it when booster seats bounce around when they are not occupied, and I am not a crazy driver so I'm guessing I'm not the only one bothered by this! The ones I have had in the past have been light enough to slide across the back seats. We've had leather in our last few cars, which made it even slicker.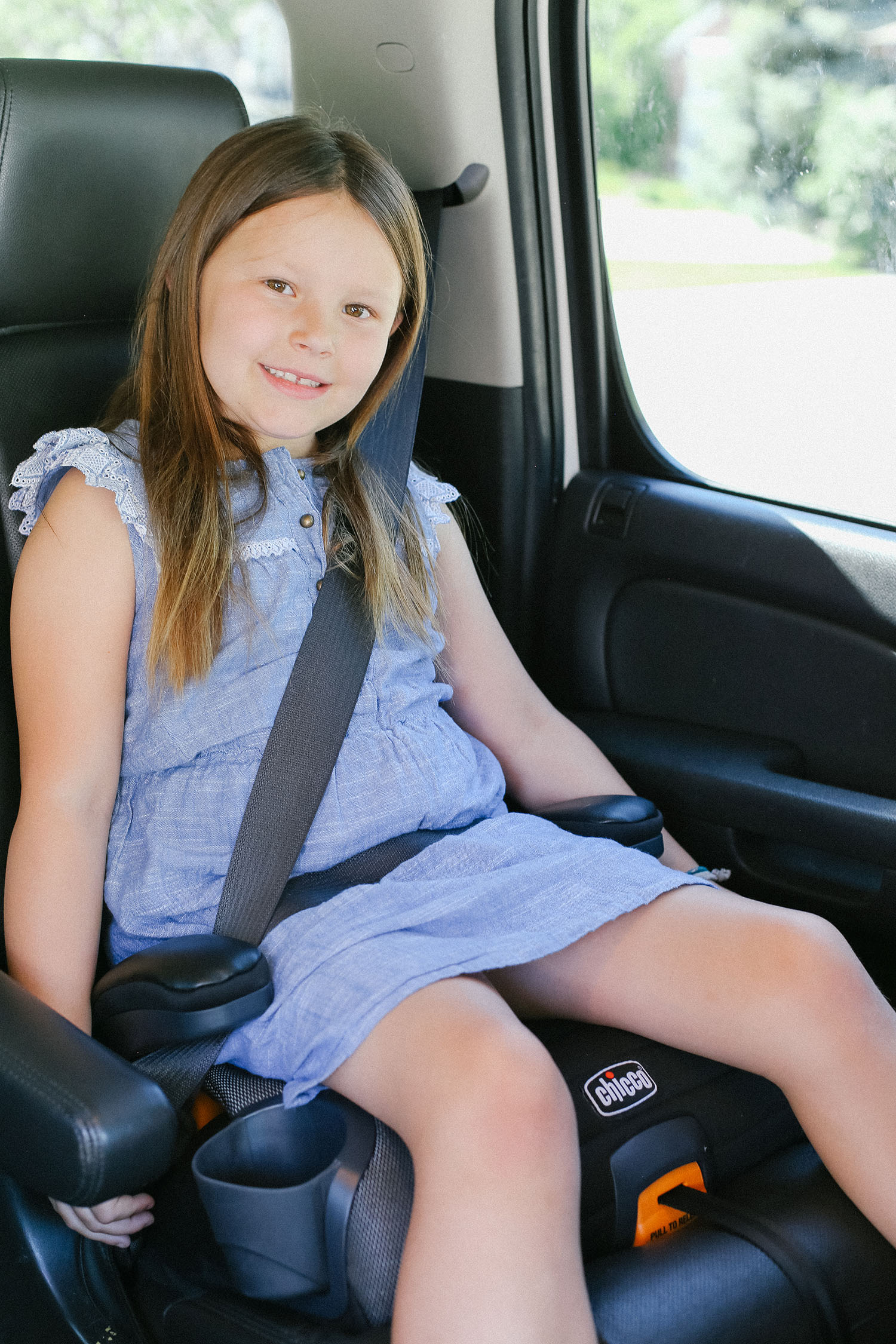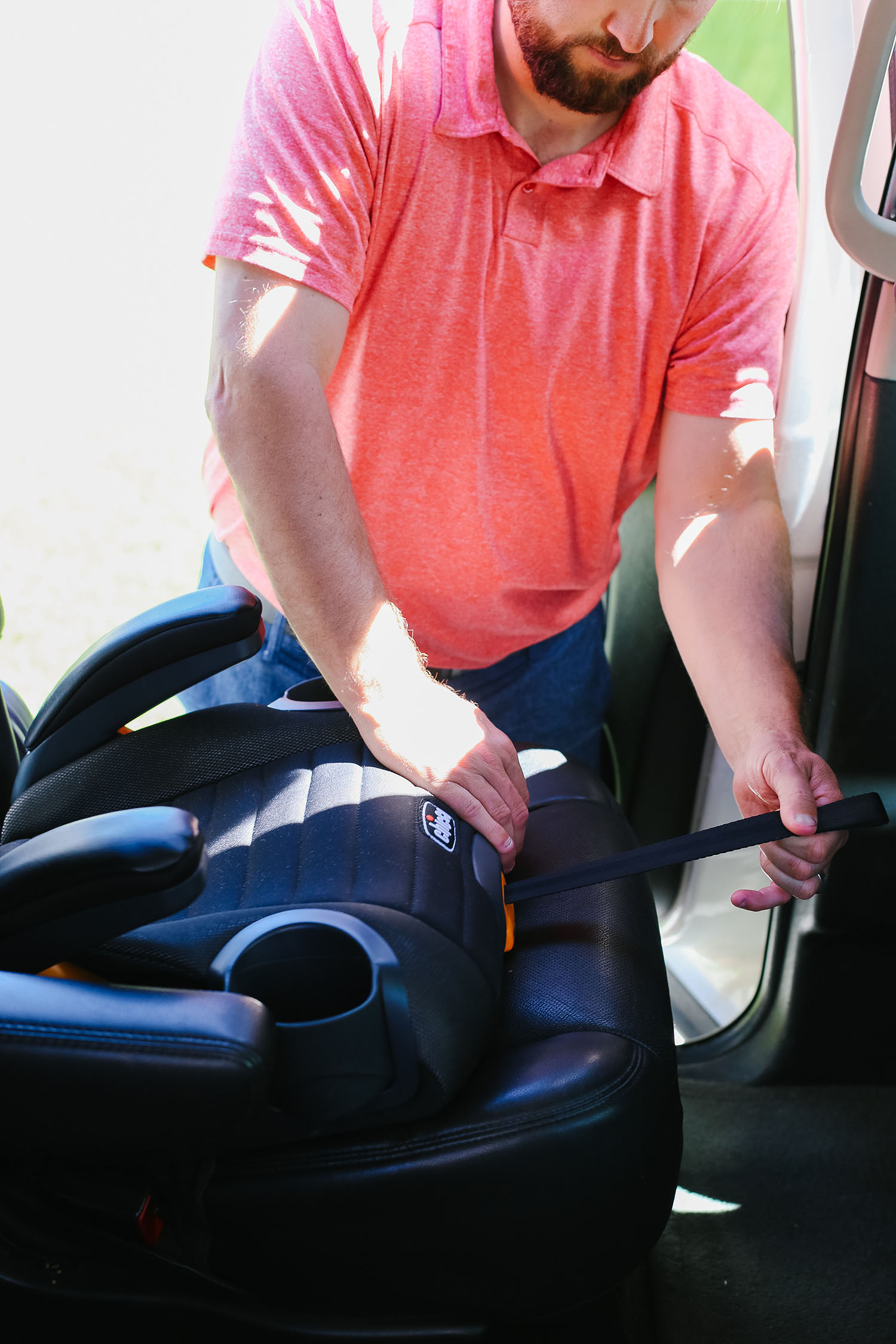 When my husband was installing the booster seat, he looked back at me and said, "did you see this latch release? It's awesome and so easy to use." I had him show me how to use it and I have to admit, it's pretty sweet. After 4 kids and all the different stages of car seats and gear, it's funny what you get excited about. The quick-release feature is perfect for busy parents like us! Not to mention, it's a great grab and go item as the built-in carry handle makes it easy to quickly
switch cars, check out my Instagram story to see just how easy it is.
If you have ever attached a car seat with the LATCH system, you know that when moving car seats or taking them out to clean, there's possibly some sweat and tears that come along with that process. I have my husband install all of our car seats and he is a lot stronger than I am, so this quick-release feature makes life easier, and is probably my favorite.
I also love the belt-positioning clip. My daughter is pretty tall for her age, but the clip helps the
shoulder belt cross over the middle of her shoulder and across the center of her chest, instead
of cutting uncomfortably on her neck.
Honestly, I've felt more at peace having this option than I have with other seats we've had in thepast. She has completely outgrown the 5-point harness and with the amount of traveling we do in the car, plus daily running around, I needed a good booster seat!
All of our summer adventures started and ended with the Chicco GoFit Plus Booster Car Seat.
We had a weekend back in June where we had nothing going on. It was definitely the first in awhile, so we decided to take all of our favorites and make an afternoon of it. We started with the biggest, dipper ice cream cones we could find.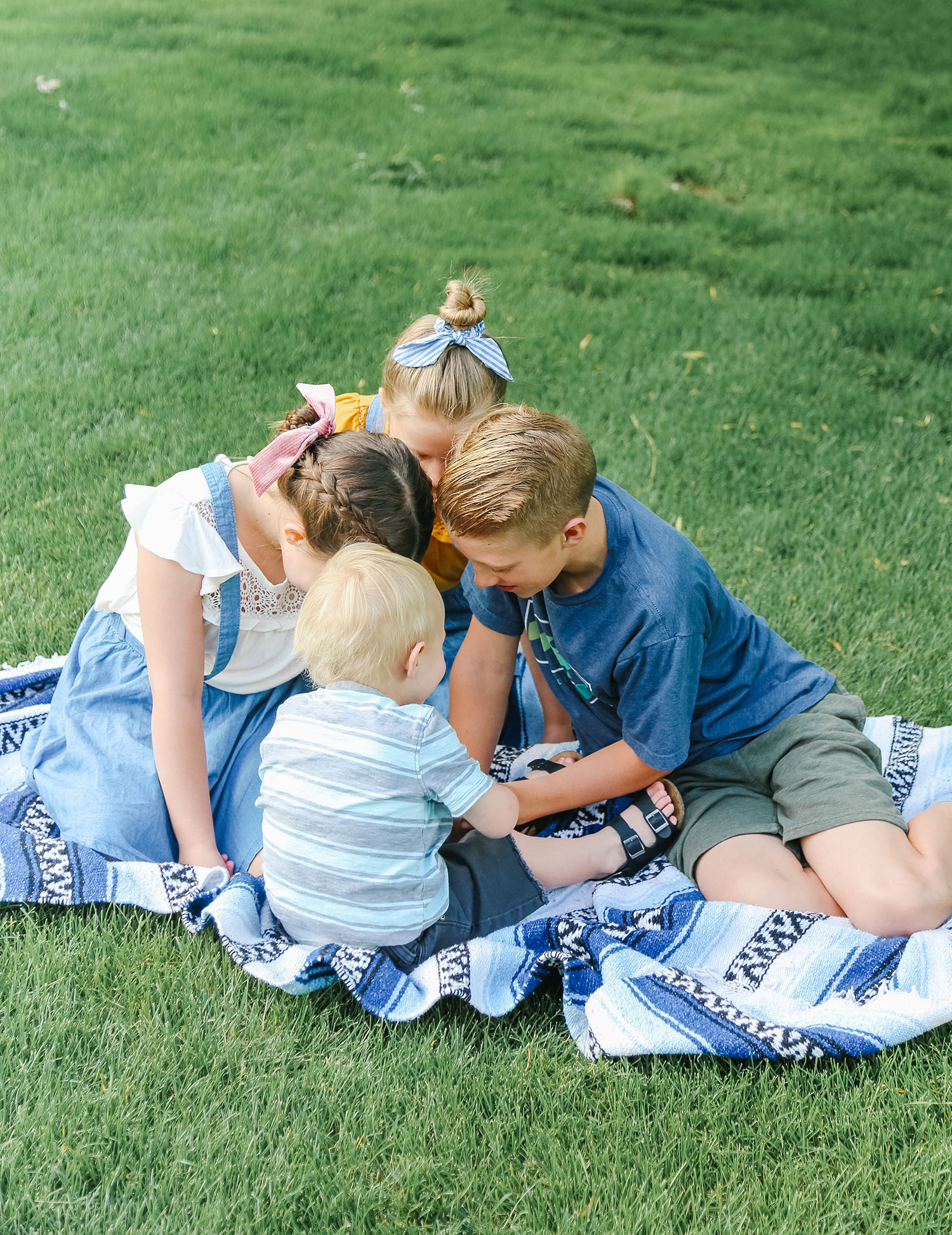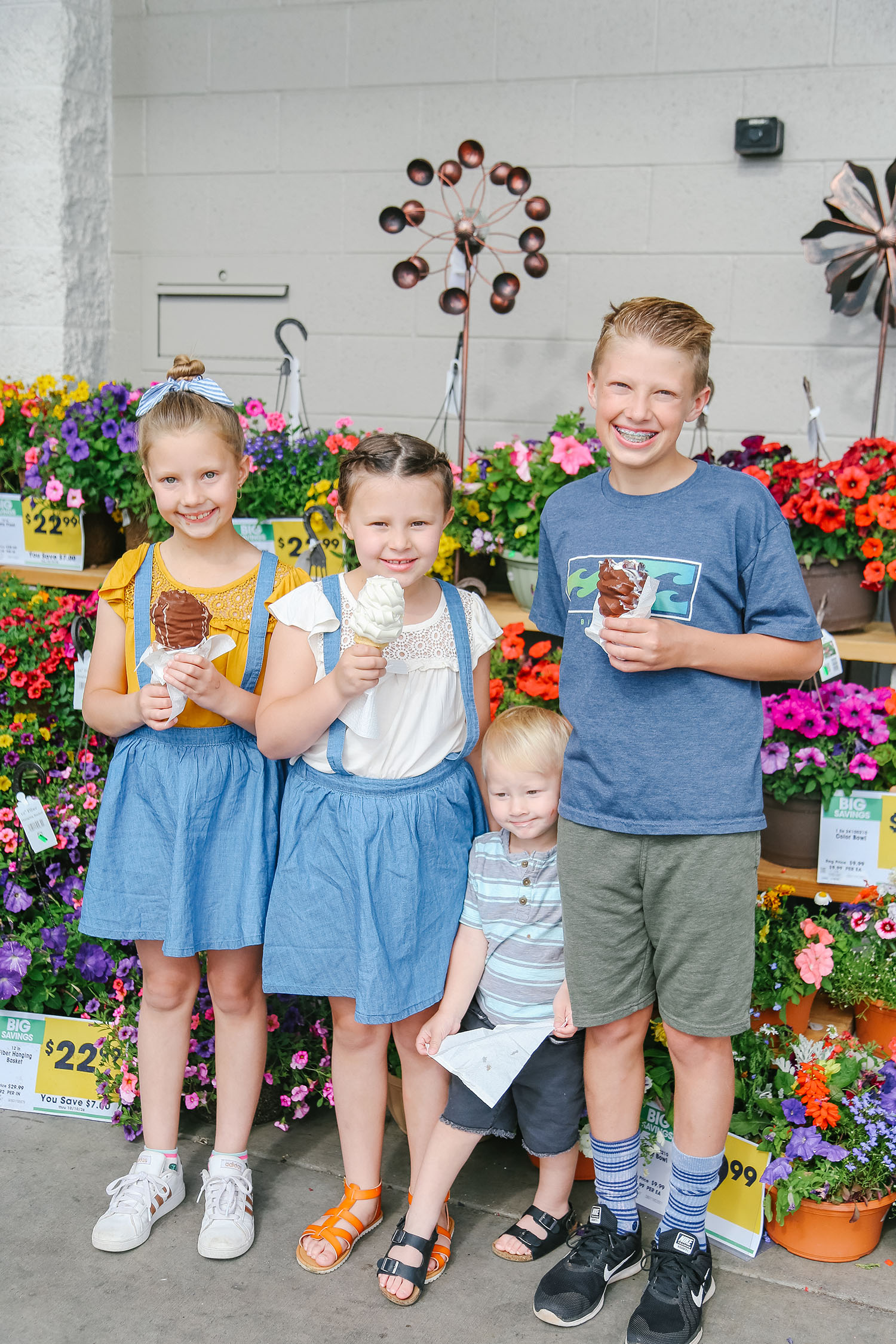 Ty tripped and just kept saying, "knee ouchie," and it seriously made my heart burst because everyone drops everything for our favorite toddler.
We headed to our favorite park, walked along the river, hung out under a weeping willow tree, & rolled down the grass hill. If I ever think I'm in my early 20's again, I'll remember how I felt at the bottom of the hill 😉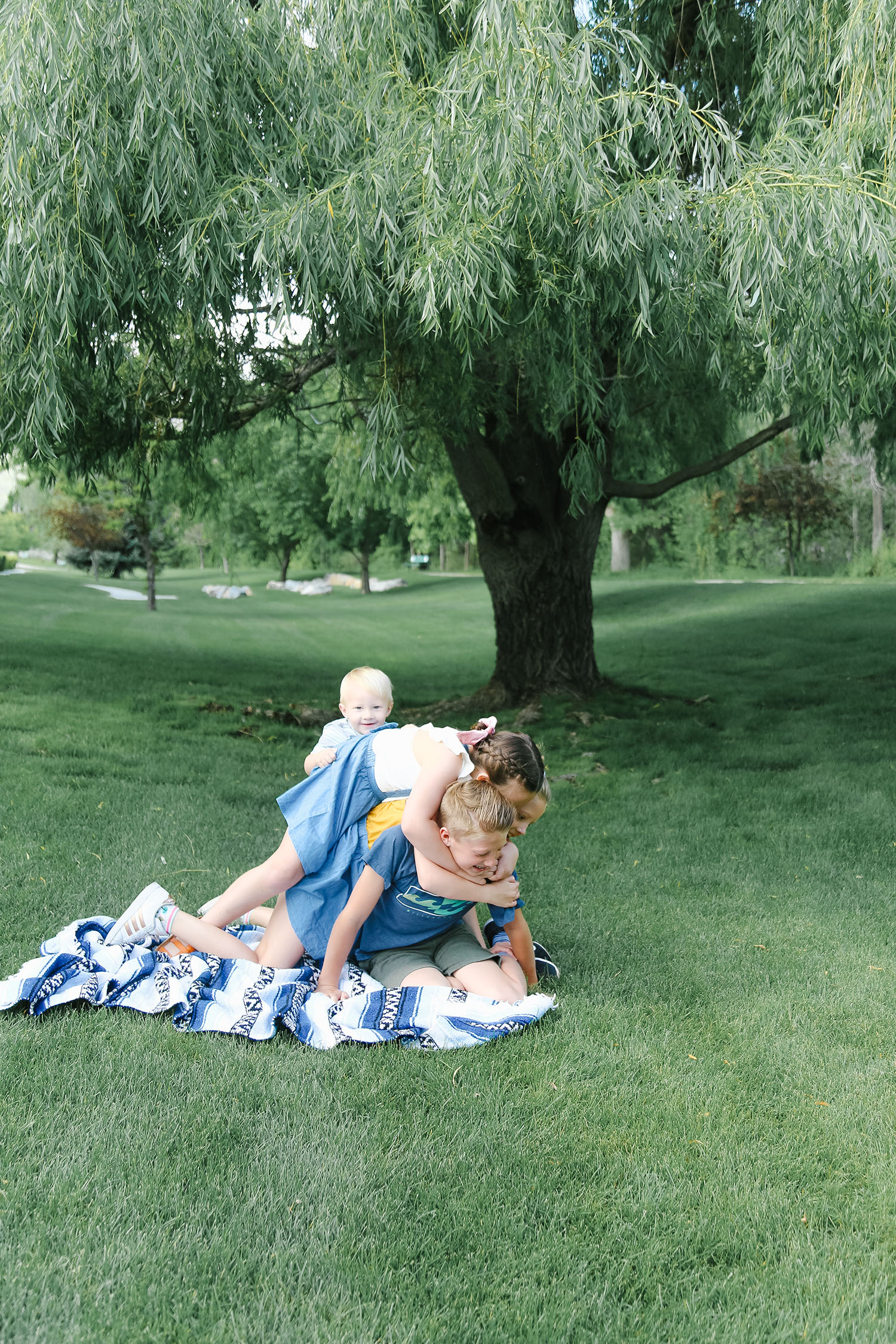 The girls ganged up on their big brother (knowing that's the only way they'll stand a chance against him) & little brother tried to rescue him. We played at the playground, had contests on the monkey bars, and practiced our leg pumps on the swings – one of my favorite memories from the summer! It was such a simple afternoon but having nowhere to be and our dad back from a long week of business trips, it was exactly what this mom needed.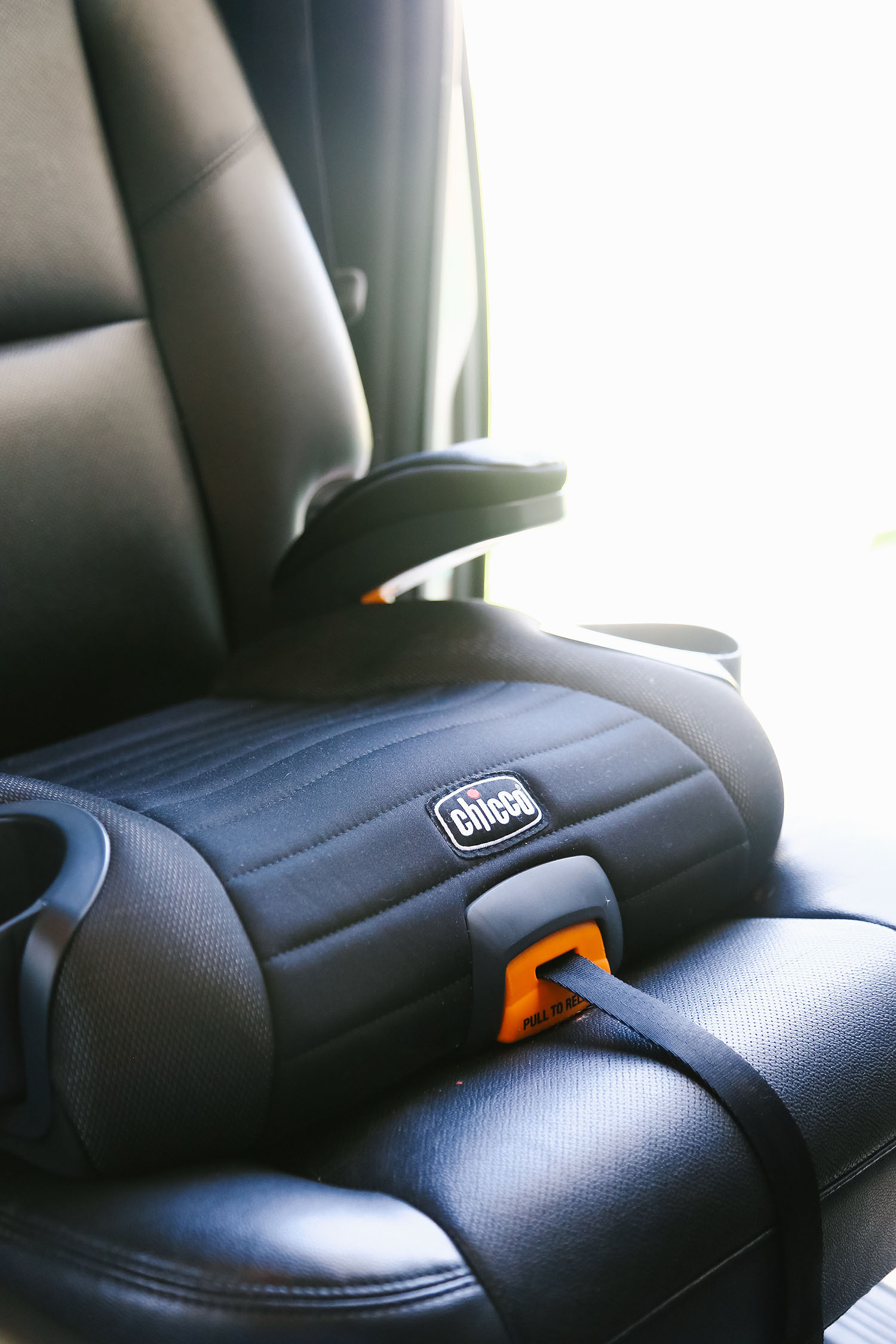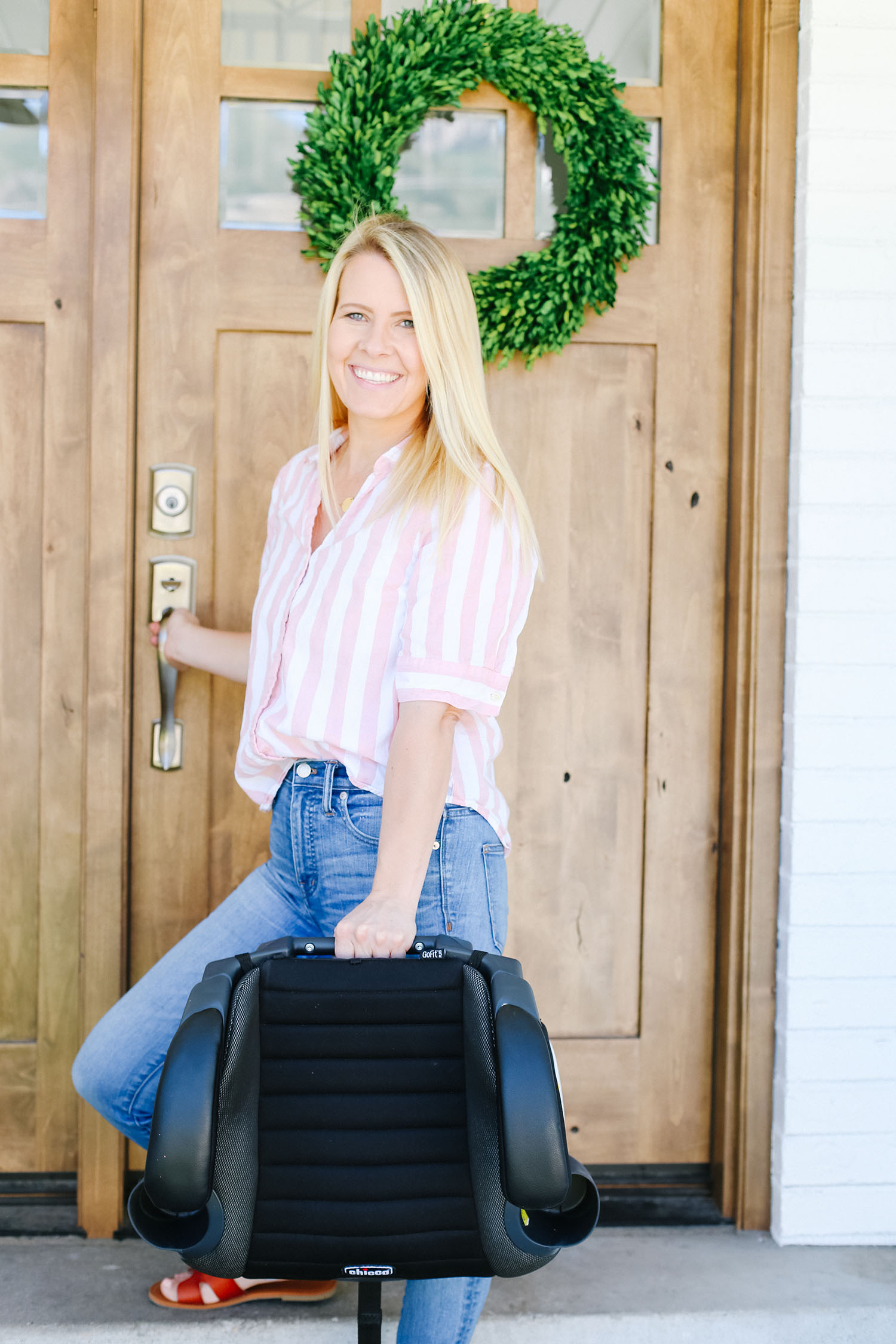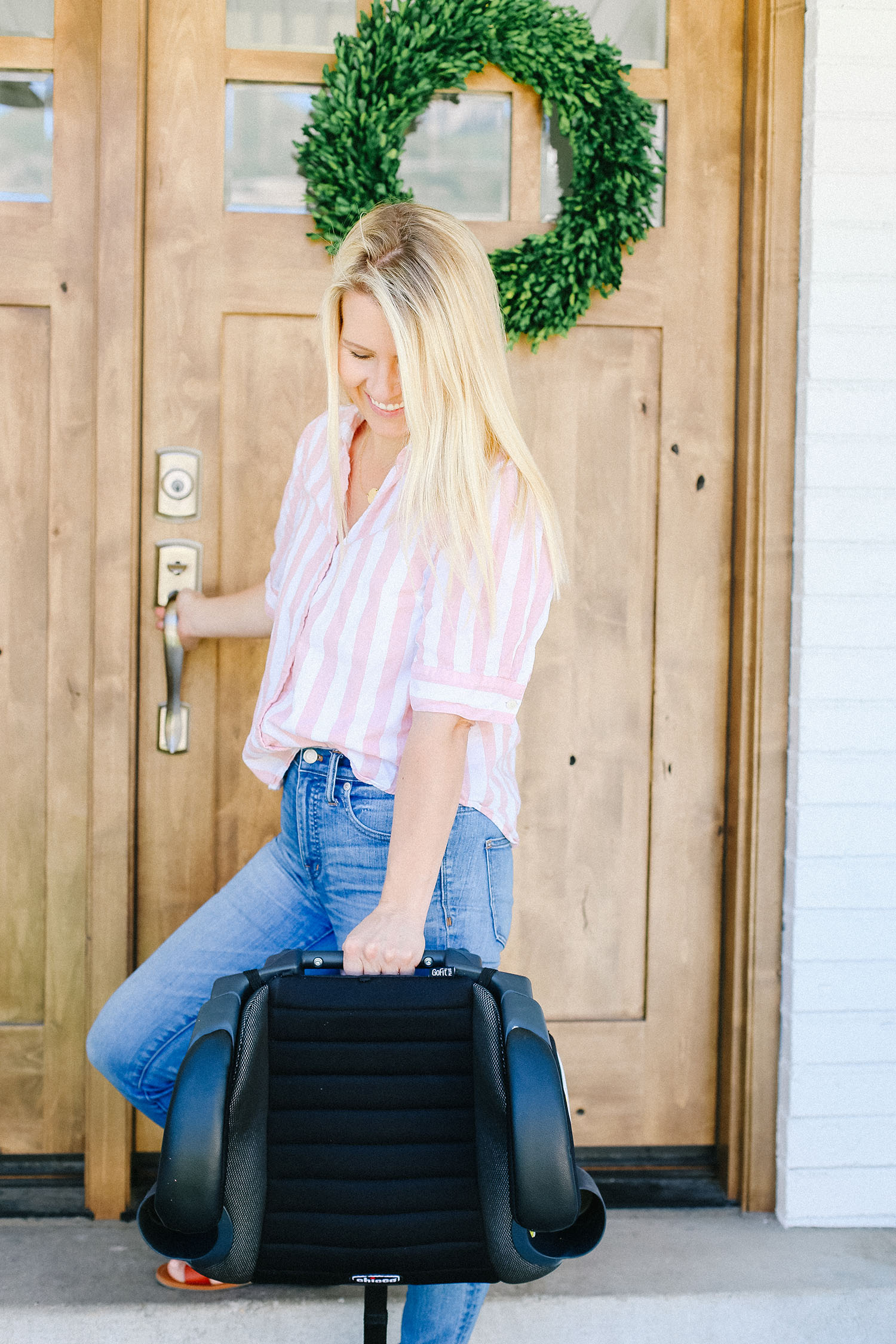 Like I mentioned earlier, all of our summer adventures began and ended with the Chicco GoFit Plus Booster Car Seat and I'm still completely loving it. Onto the next adventure!
The GoFit Plus and all of its convenient features that make our lives easier is available at
ChiccoUSA.com – Check it out!
---