I received some of these items to review. All opinions expressed are my own. This post may contain affiliate links.
It has only been about 4 years since we had a baby, but it feels like a million years because of all the new, amazing baby must haves out there! Instead of doing a major baby must have post, I want to share a few of my top picks now and maybe a few later. Having a baby is already overwhelming enough, add all the stuff you need to buy on top of it and I need to remind myself to breathe!
1. Dock a Tot
We absolutely love it and is a MUST in your baby must haves list! It's easy to move, easy to clean, & gives me a sense of comfort having him in it laying next to siblings. Can't recommend this enough.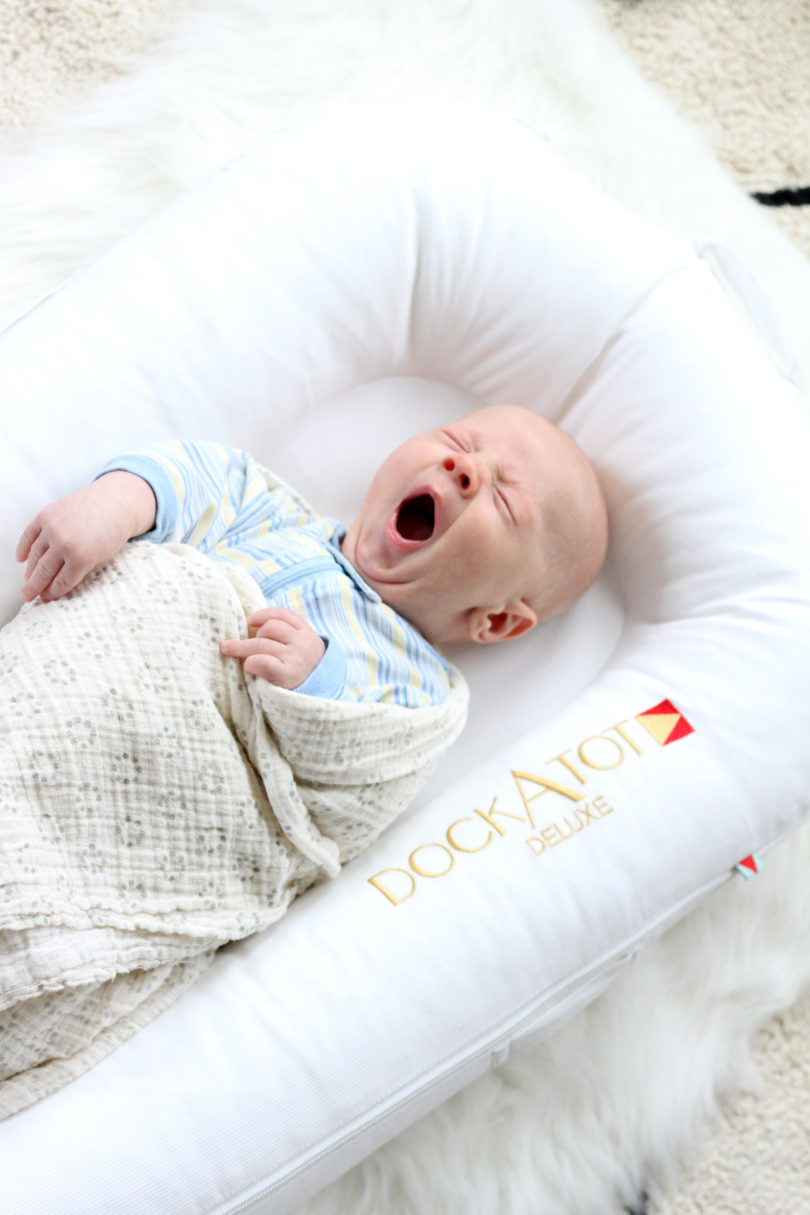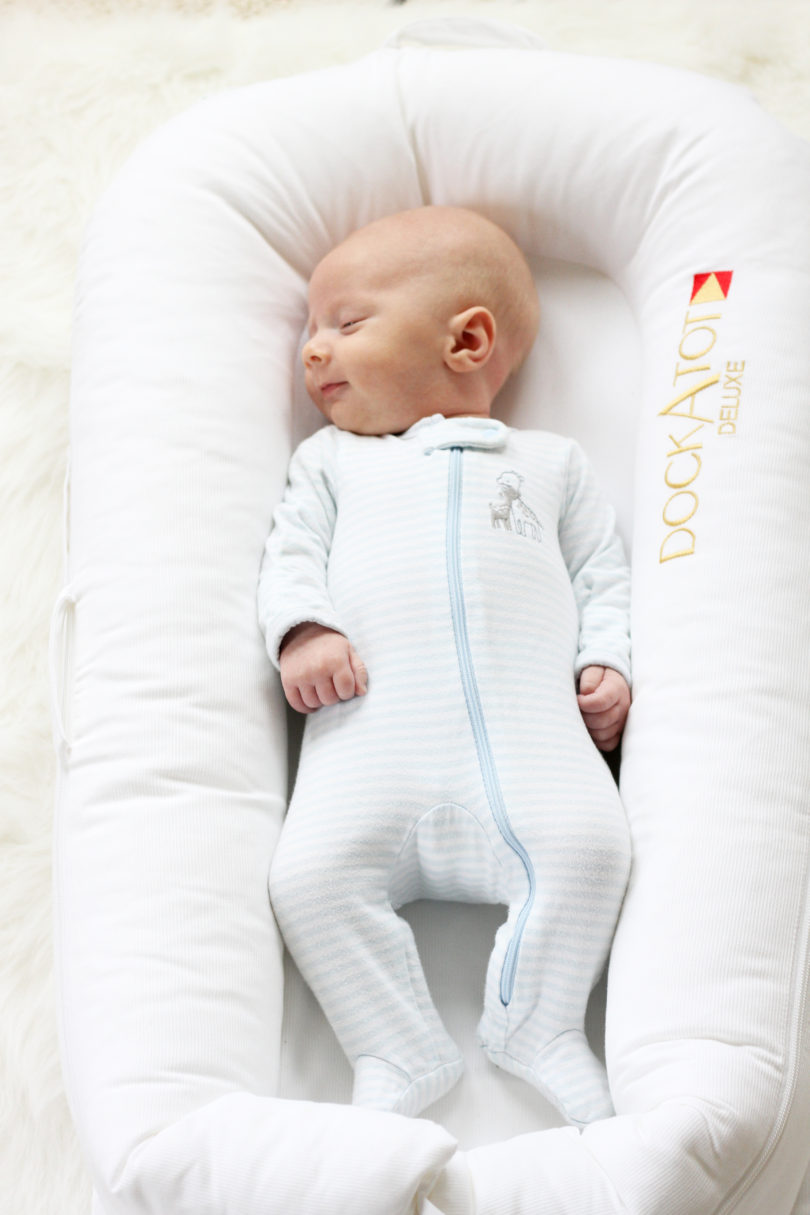 2. Bambo Nature Diapers
Recommended by a friend. Love the simple design, love that there is a wetness indicator, love that they last through the night. They are also eco friendly & free from harmful chemicals. Check out their skin care also!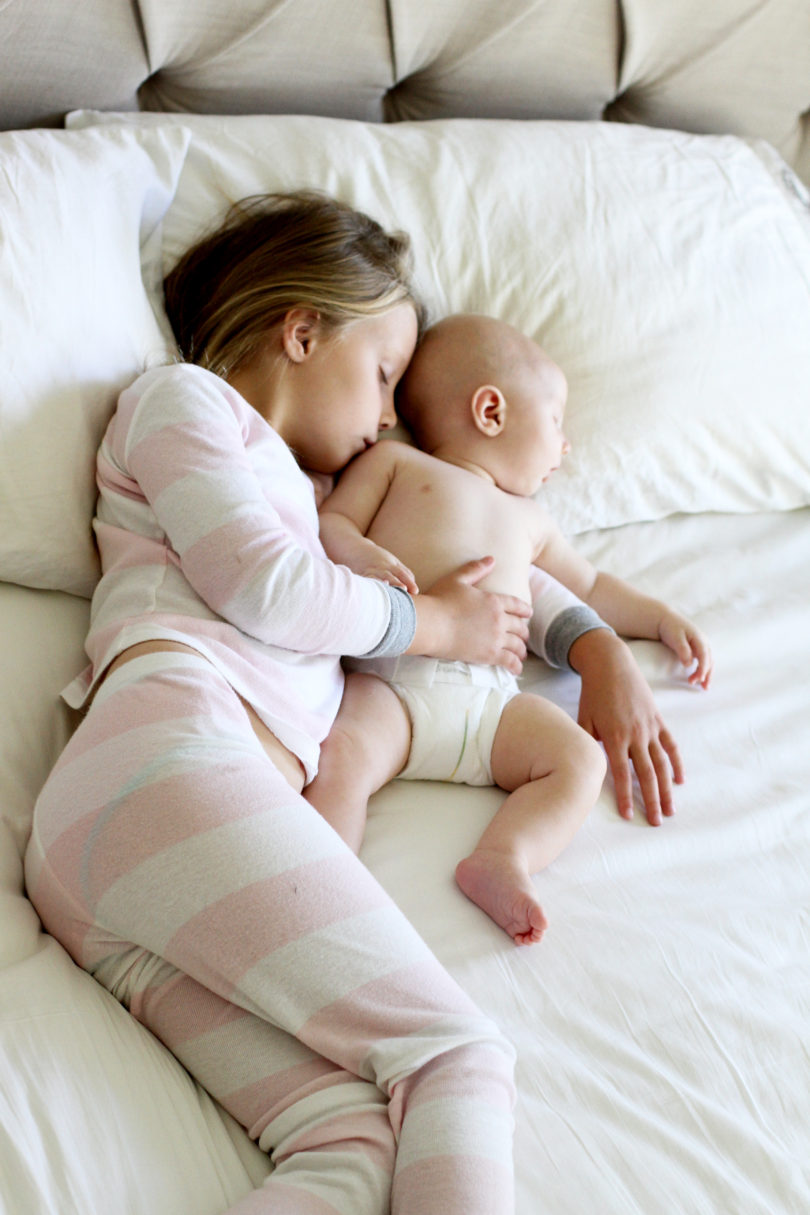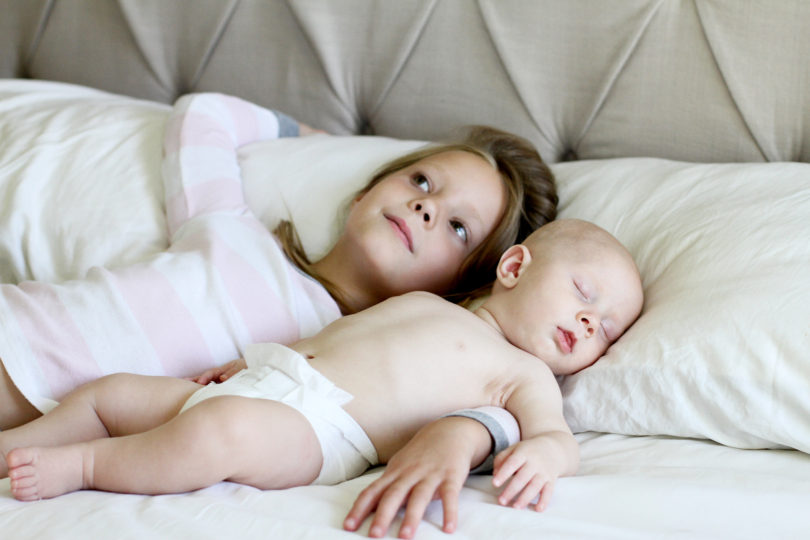 3. The Ollie World
This swaddle grows with your baby & that works great for me! Ty still loves being swaddled at almost 7 months & that little tie at the bottom allows me to do that. This is the easiest & softest swaddle I've used.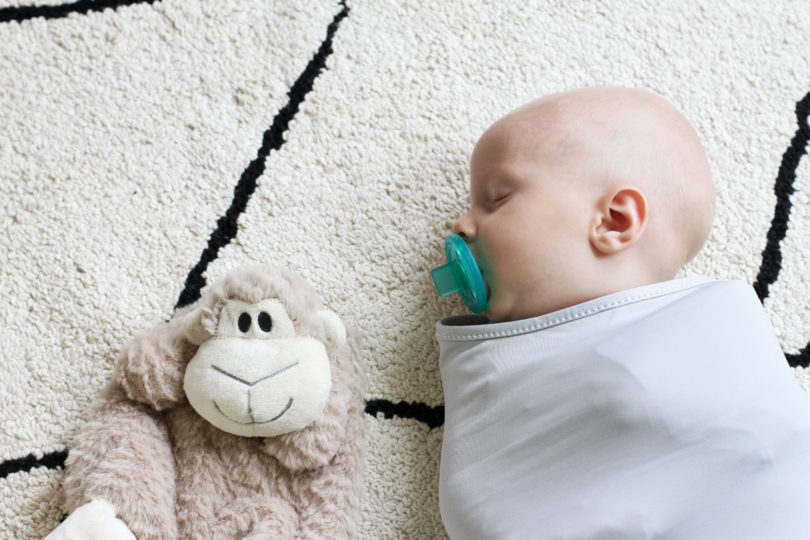 4. Lorena Canals Rug
I will show more pictures in our upcoming nursery reveal post, but this rug from Lorena Canals is amazing! Eco-friendly, handmade, natural dyes, and so cute.
5. Maxi Cosi Mico Max 30 Infant Car Seat
Since it had been a few years & my previous car seat was expired, I asked my sister & some friends what they were using.
This was the car seat. My baby was 3 weeks early and I didn't have a car seat yet, so I borrowed one from a friend. It was a year old Maxi Cosi and I was sold. It's lightweight, extremely easy to connect to base & stroller, easy to wash, and is rated well for safety.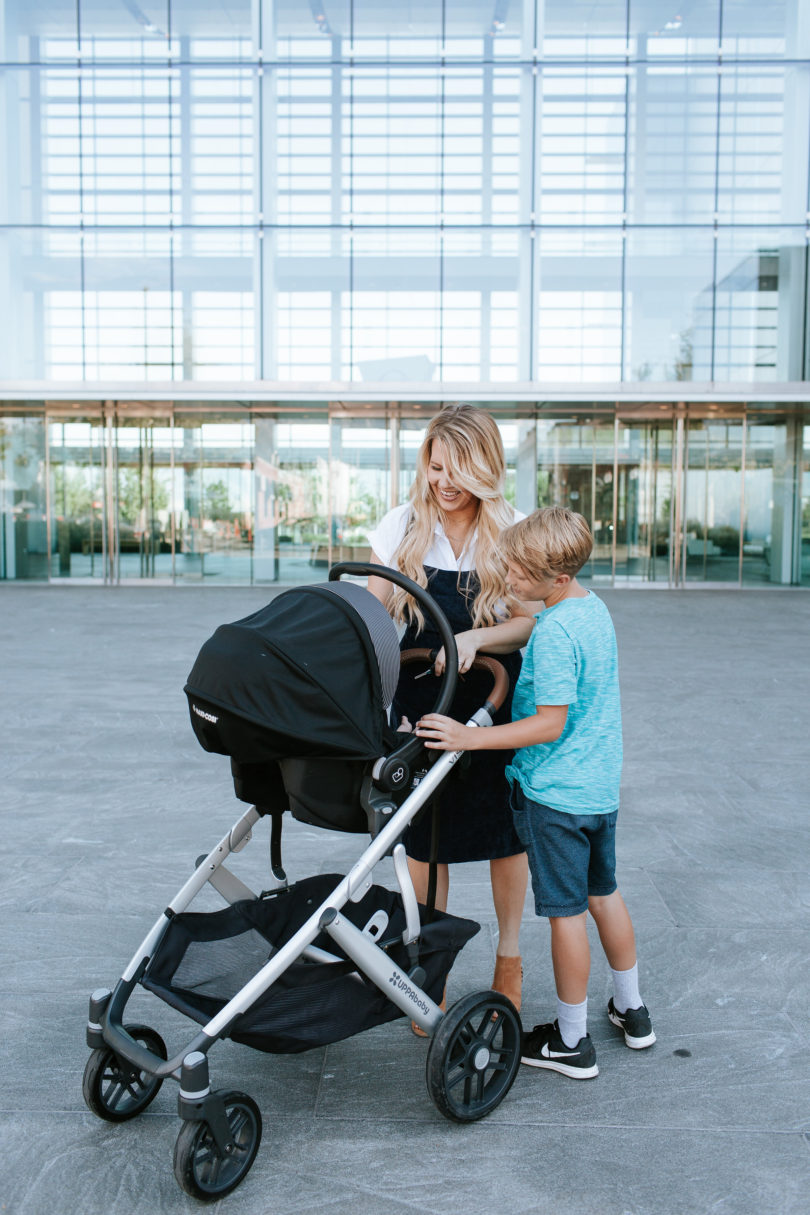 6. UPPAbaby VISTA Stroller
This stroller is a piece of cake to push, a piece of cake to fold up, a piece of cake to attach different seats in. I love it. Wish I would have had it earlier. He is so happy when he is in the stroller. The bottom is decent size too which was helpful through the summer activities. I could fill it with snacks, towels, floaties, and my diaper bag.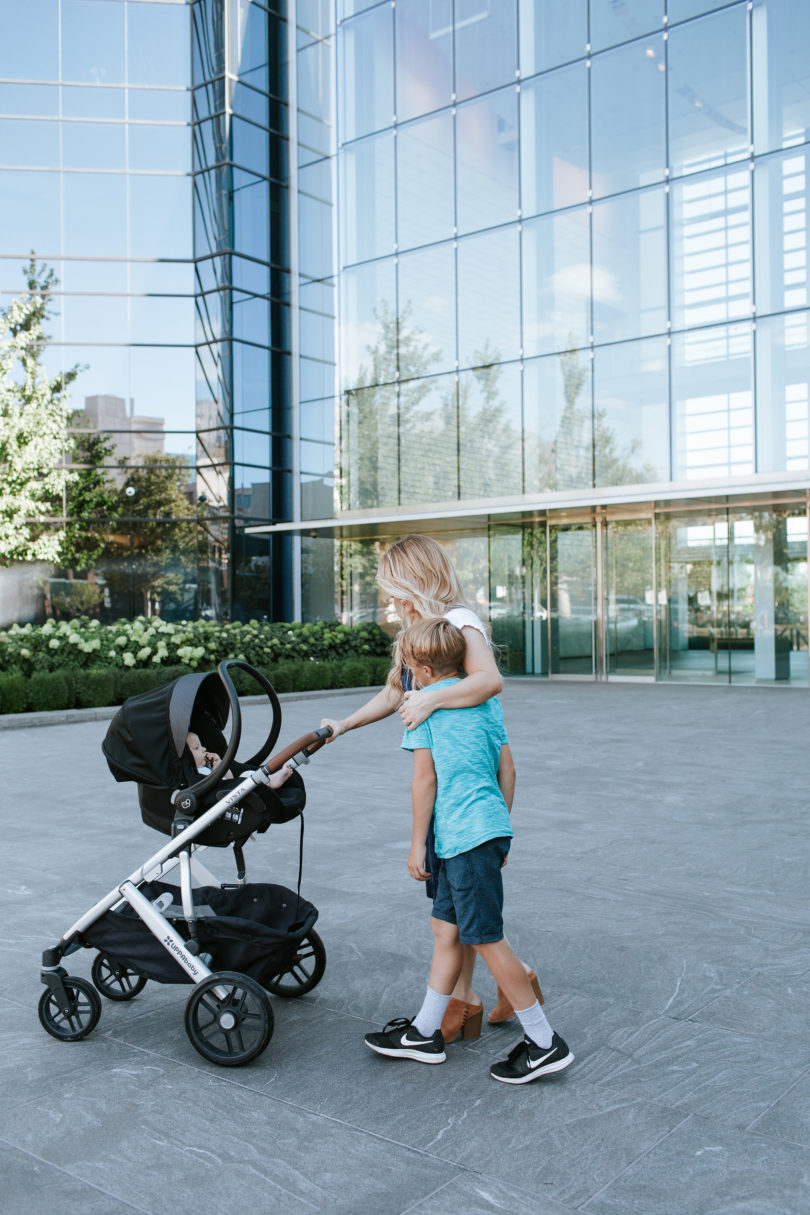 Last for right now, but definitely not least:
7. Milestone Baby Cards
Not only are these so darling & fun, but you guys, I have 4 kids! Mom brain is really real right now and if I didn't have a card by him I would not be able to remember these little things. When he first rolled over, first ate food, how many weeks he is, months, his first words. These are so fun to have and I'm really loving documenting his milestones this way!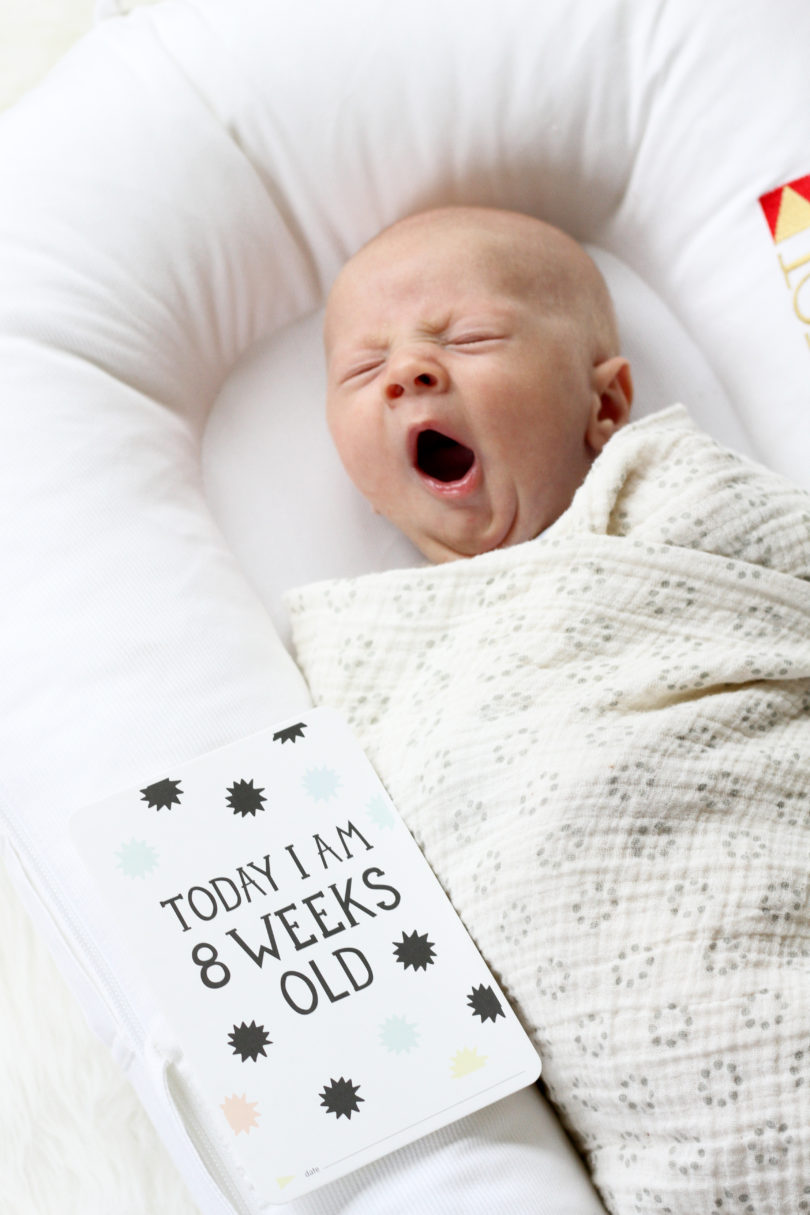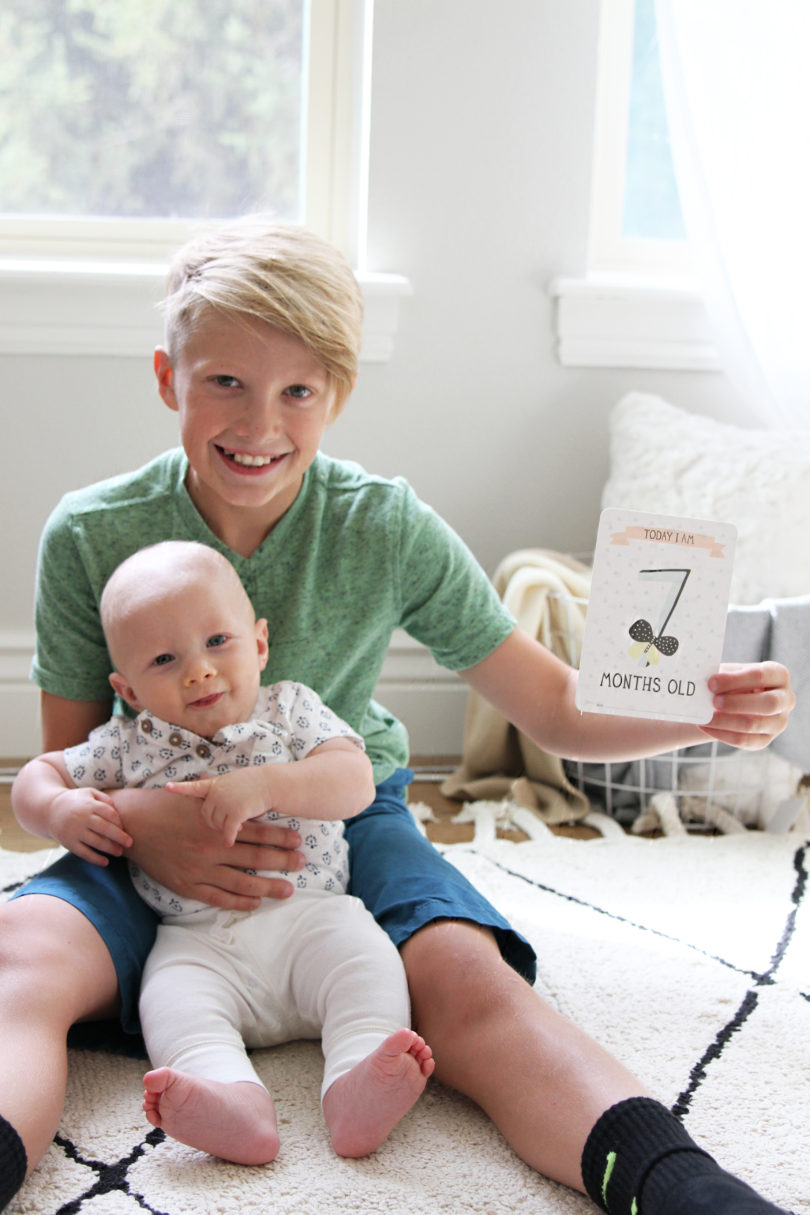 What about you? What are some of your baby must haves? Did I miss anything? Let me know in the comments below!
---