This shop has been compensated by Collective Bias, Inc. and its advertiser Gerber® Pure®. All opinions are mine alone. #GerberPureWater #CollectiveBias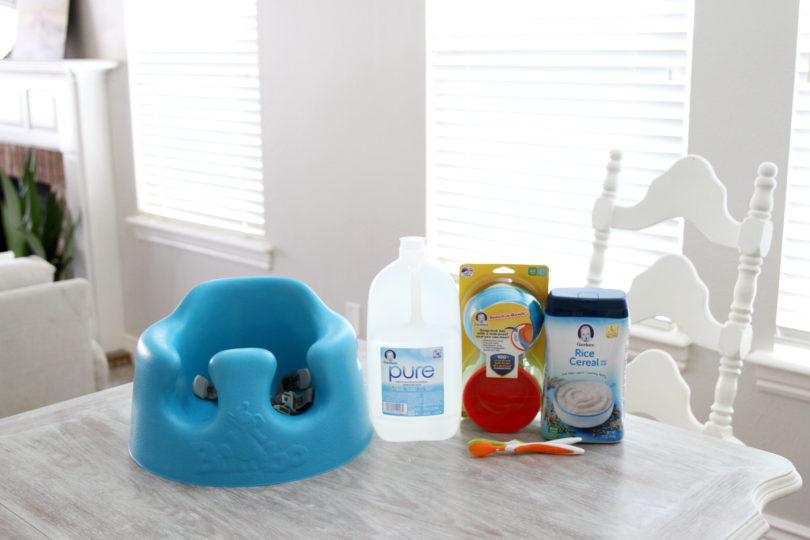 There comes a time in every baby's life where you get the go ahead to introduce solids…Dun. Dun. Dun.
Boy oh boy is it so different the 4th time around. I will tell you why and give you my tips and tricks to help you navigate through feeding your baby solids.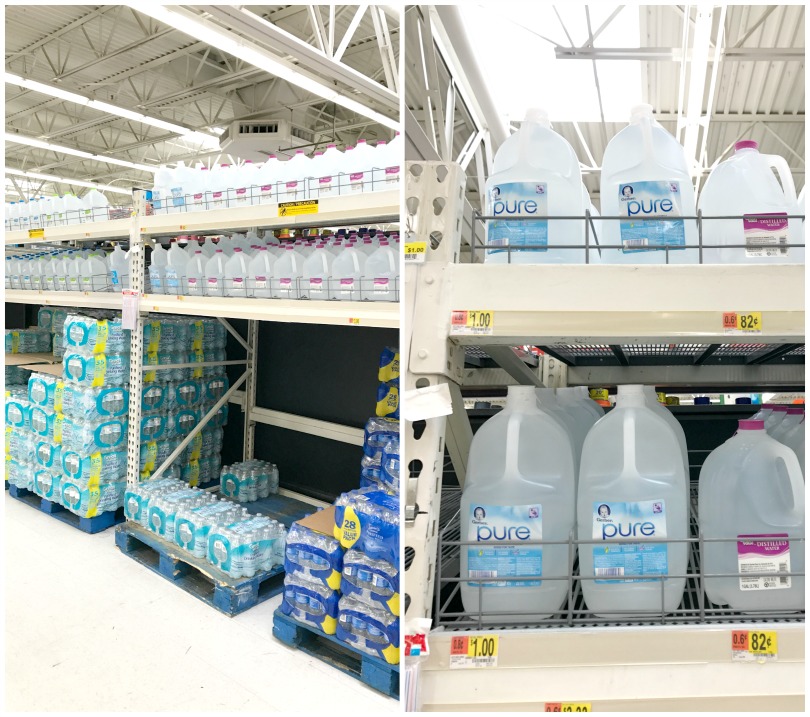 My pediatrician recommended I start our babe on rice cereal sooner than later during his 4 month visit. He will be 7 months this month, and I held off. I have nothing against feeding him solids. It's just the next milestone, and we are all really soaking up the baby stage. On our way back from a family trip, we stopped at Walmart & I grabbed a bottle of Gerber® Pure® Water.
It's specially purified for babies and is used for mixing with infant formula or rice cereal.
Take note, it is in the aisle where you find all of the water, not the baby section.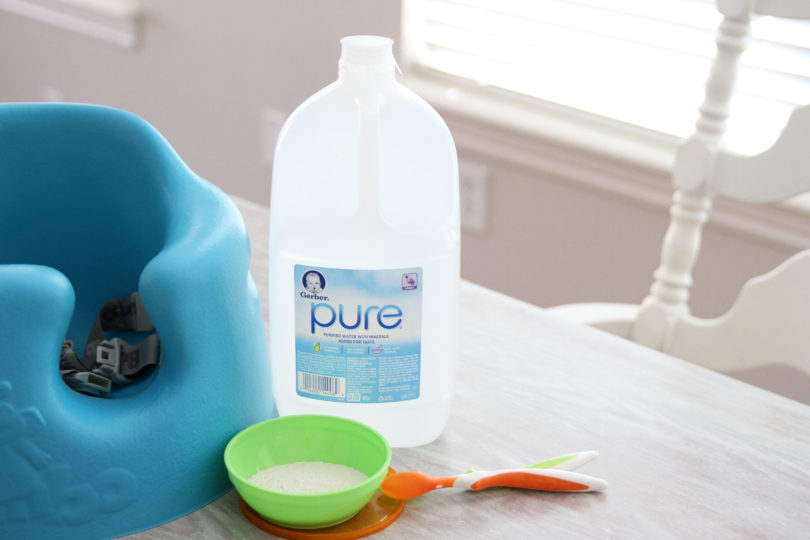 Like I mentioned above, getting ready to start solids with our 4th baby feels like a whole different ball game than it was with our 1st.
With our 1st, feeding time was calm & usually very quiet. I tried my hardest to get my baby to eat, wherever and whenever he would eat. Which would sometimes end up being the bathtub or with me chasing him around with a spoon sneaking a bite in here and there. He's our pickiest eater to this day & because of that I tried to find an eating routine that would work better the next time around.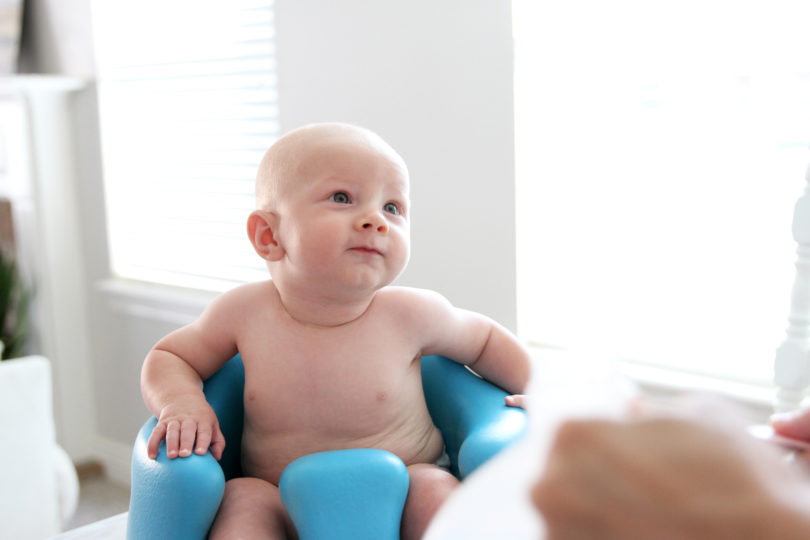 Here are a few tips to start your baby on solid foods:
1. Pick a feeding during the day where they are their happiest & stay consistent!
(For example: If your baby is a morning person, try feeding them in the morning. Don't feed them one day at breakfast, the next day at lunch, and then the next at breakfast again. I introduce 1 meal at a time and that's just what has worked for me.)
2.Have everything you need together and ready in 1 spot. That way you can start off in a calm manner & you aren't running around looking for spoons, bowls, bibs, & cereal.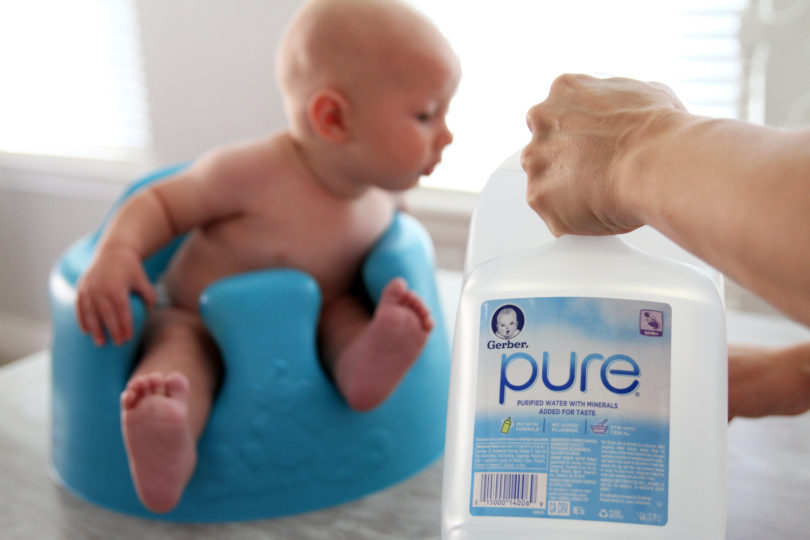 3. When you are first starting, pour equal amount of rice cereal to Gerber® Pure® Water.
After their little bellies adjust a few days later, you can add less water.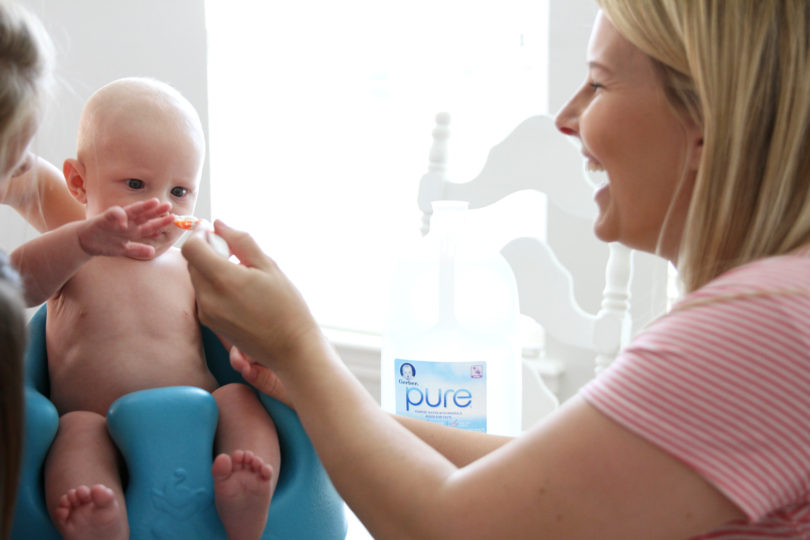 4. Let them be curious. Smile a lot. Ask if they are excited to try big kid foods.
It's going to be messy. Be flexible.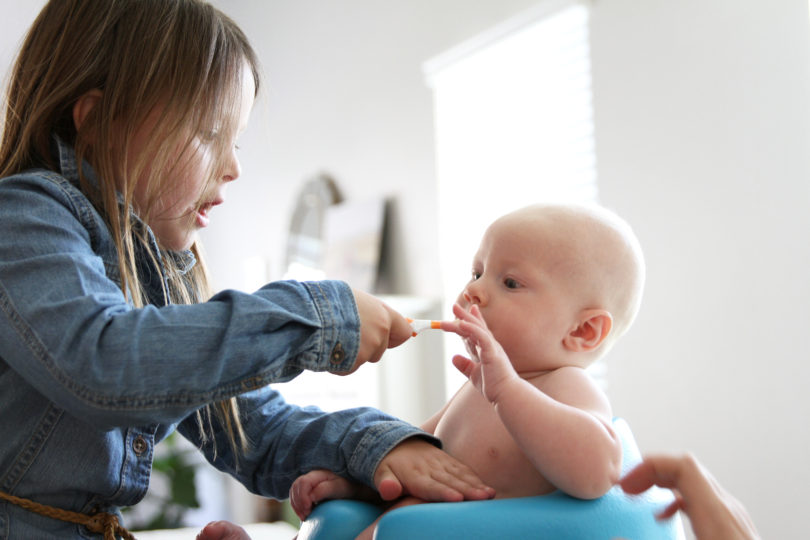 If they have older siblings, let them join in on the fun. My kids were so excited & asked me to wait until they were home from school to let him try food. They even invited friends over to watch him eat, which I thought was darling.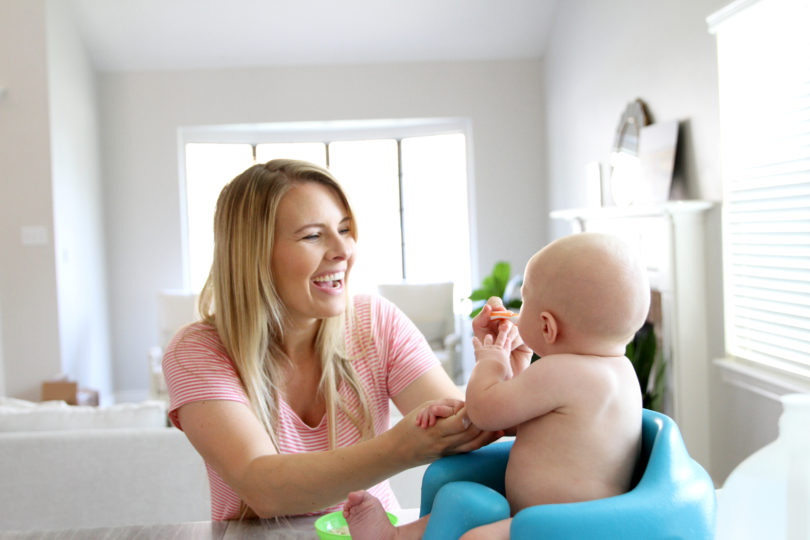 We did choo choo trains & airplanes & when I thought he was full and getting feisty, we called it good for the day.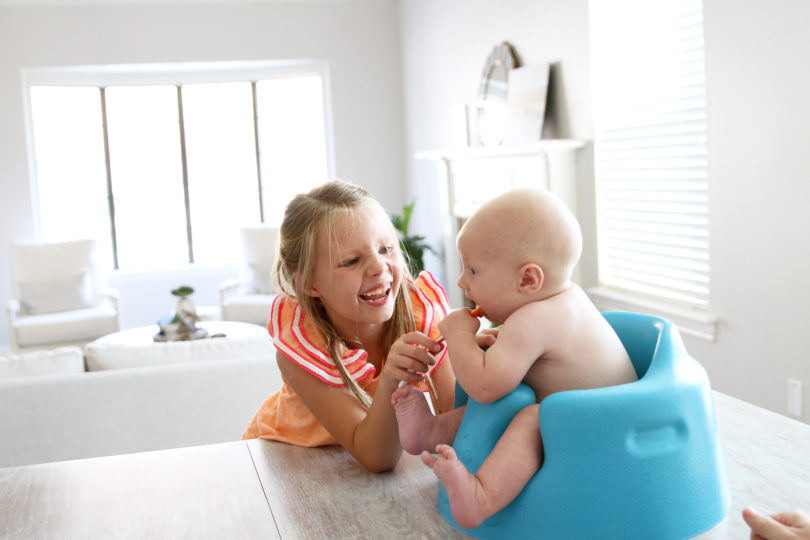 Having 3 older siblings means having busy schedules. We've got practices & games to be at most afternoons & evenings during the week. I've learned that my babies love routine & they love a consistent routine. So I have to mash all the schedules together and make them work!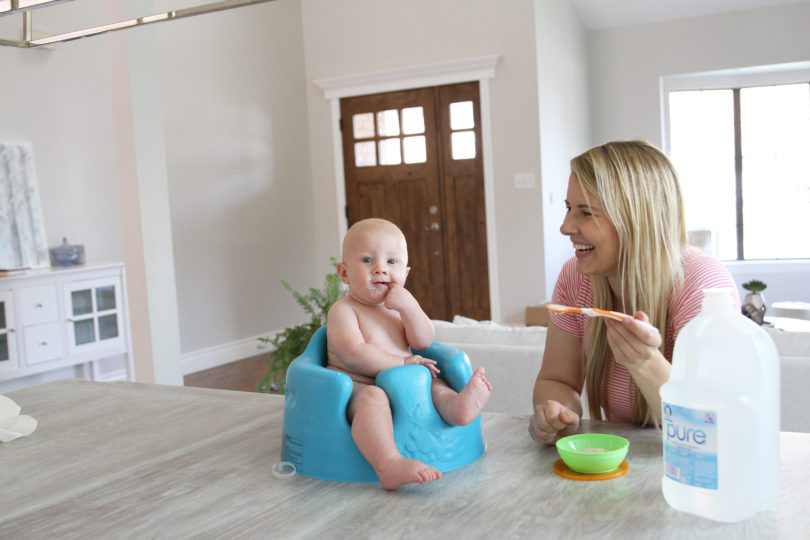 If there is a time that he needs to eat & it falls at a time when someone needs to be at a practice, we pack up and feed him there.
I've never had an actual high chair. I love little booster seats that are easy to move around. We are well stocked in Gerber supplies & I just grabbed some of their awesome bowls that come with lids. Pour some rice cereal in the bowl, put a lid on it, grab a spoon, bring the gallon of Gerber® Pure® Water in the car & grab the seat! I also really love disposable bibs for when we are out and about.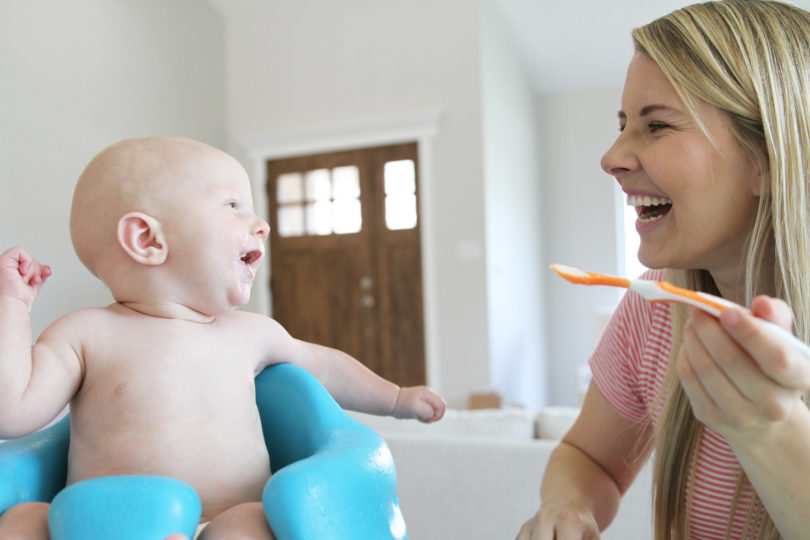 There you have it! I hope some of these tips help you when you start feeding your baby!

Be consistent. Stay calm & positive. Follow your gut instincts. You know what will work for you and your baby. Happy baby makes for a happy mama.
---