This shop has been compensated by Collective Bias, Inc. and its advertiser. All opinions are mine alone. #BornToShred #ShredTheDay #CollectiveBias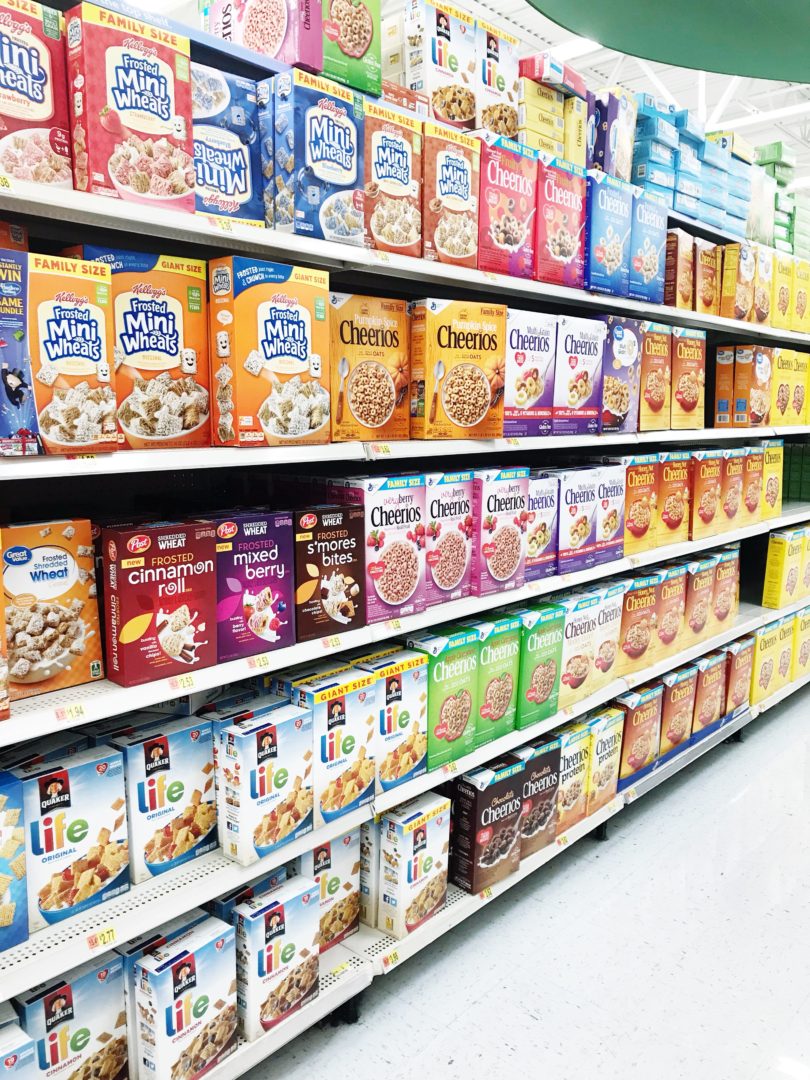 I will always feel indebted to my mama. She has my whole heart & my kids have her whole heart. I hear from her at least once a day how beautiful it is where we live & I know she means it. A couple years ago, we convinced my parents to move closer to us and while it was such a big change for them, I think they've loved it. My mom loves getting a glimpse of all 4 seasons, even if we agree, winter could be a little shorter.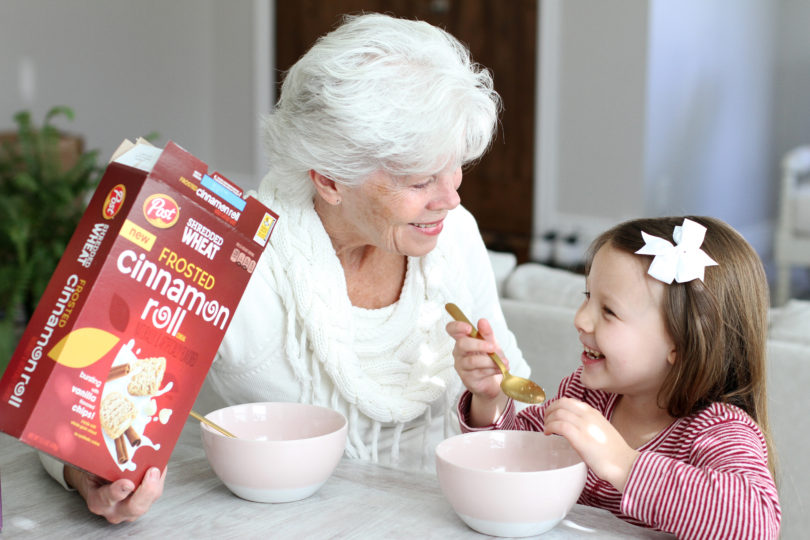 I think it was easy to convince them to move closer to us because we lived with them for a few years when my husband was getting going in his career. We already knew we loved being extremely close & it happened to be a win win for all of us. So many of my mom's amazing qualities rubbed off on our kids. Her nurturing soul is contagious, her love of old music, & her willingness to get on the floor for any board game. She leads an active life, most of it was spent playing tennis & golf, walking & riding her stationary bike. Having the picky eaters that we do, my mom stepped in and has helped get our kids to fuel their bodies. She introduced them to Shredded Wheat & now whenever we are at the store, the kids put 1 box in our basket for us & 1 for her. These 2 are just like peas in a pod and love the Cinnamon Roll Shredded Wheat.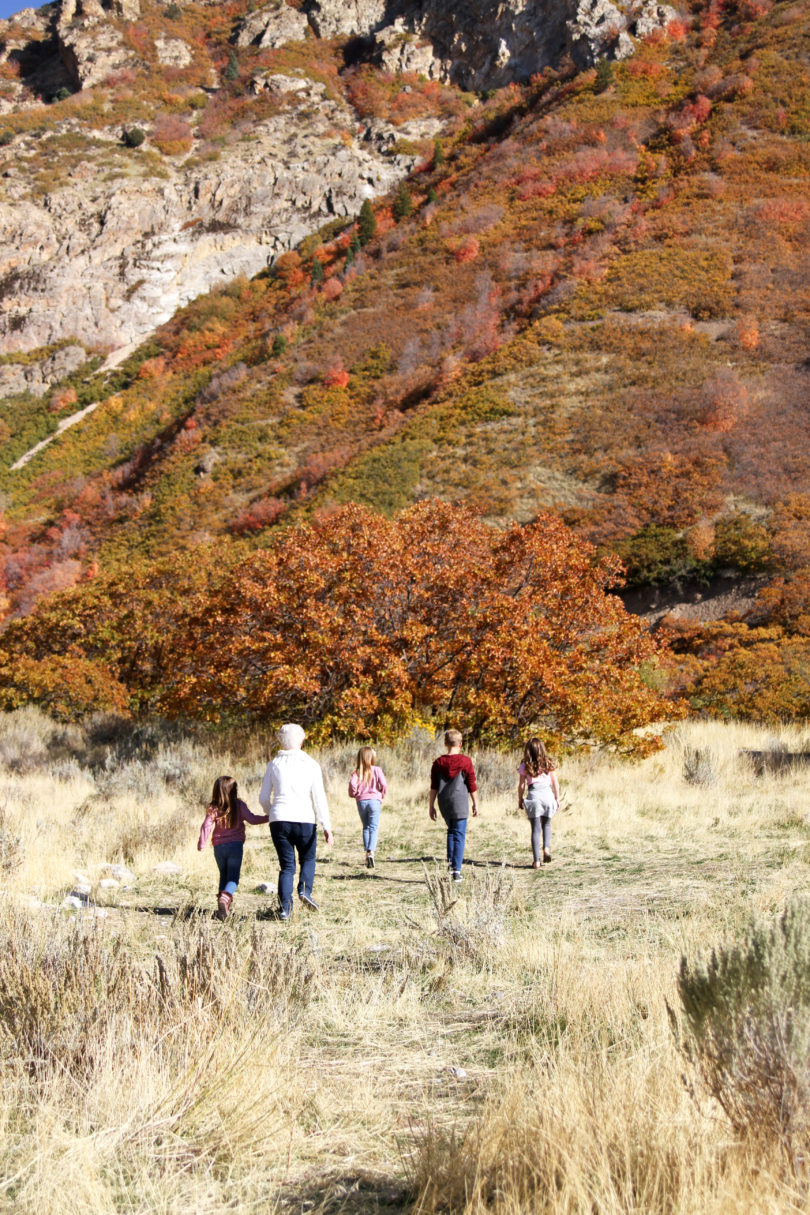 Since she introduced us to a favorite of hers, we introduced her to a favorite of ours & take her out exploring on our regular family hike. Fall in Utah is nothing short of stunning. I have been craving to get up into the mountains for a good family hike and our schedule has not let us. We love adventure and fresh air in our family, and finding it while making memories is the best way to check off places on our Bucket List. We have been here for almost 5 years now and have found little walks and hikes that our family loves. It might sound tricky to do something that the whole family wants to do. Especially when they are all different ages, but we love finding things that our Grandma can do (she doesn't even seem old to us!) all the way down to our baby (meaning a hike that's easy enough for an adult to hold him on).
Here are some tips for taking little ones on a family hike:
*Make sure they have eaten a good meal beforehand.
*Grab light snacks & plenty of water bottles.
*Utah is full of surprises. It can be sunny and 75 one minute, and rainy and 50 the next. Bring a sweater & closed toed shoes.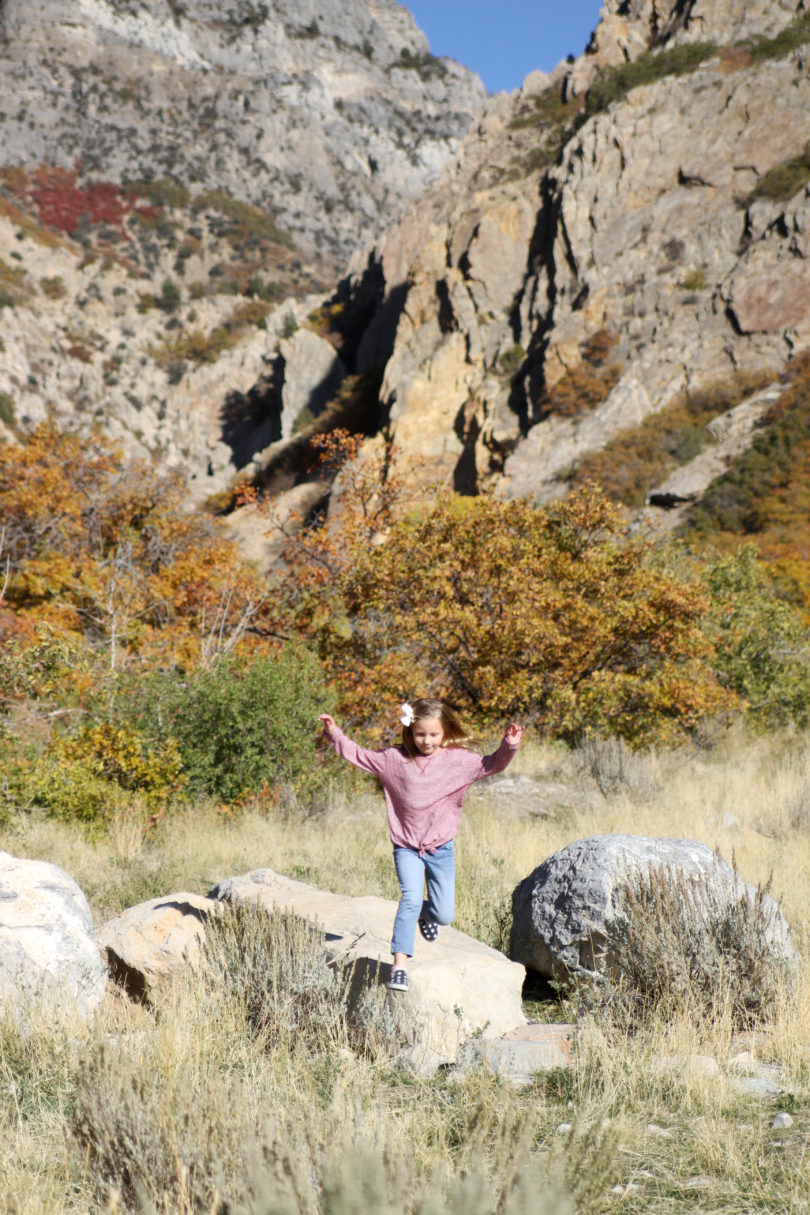 *Pick a walk, family hike, adventure that is doable for all ages going I love the trail sites that tell you if it's easy, moderate, or difficult. Don't accidentally set yourself up for something too hard. Do your research.
*If you are exploring with your kids, actually let them explore.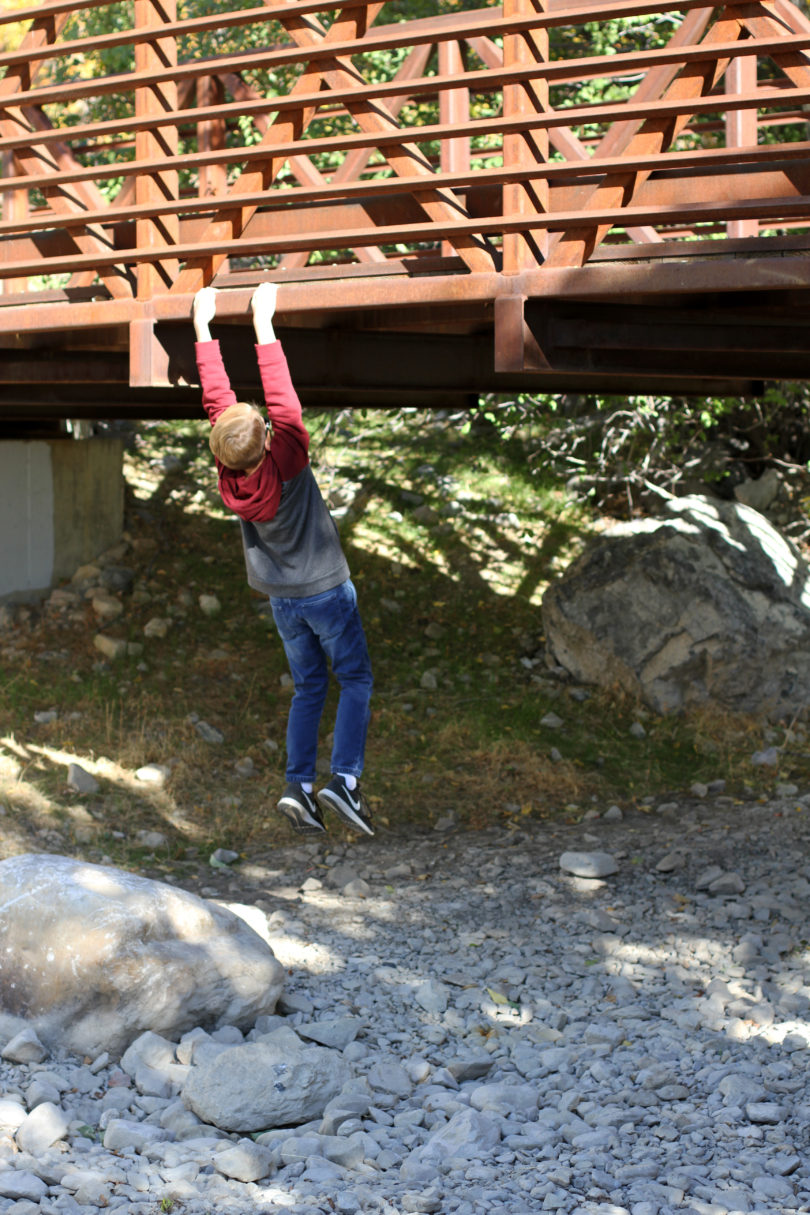 *Bring sunscreen, bug repellent, and if you live in an area where there are bears, bear spray.
*If you are going on your own, or moms with kids on your own, let someone know where you are going in case of an emergency.
*Have little or no expectations. Some of my favorite outings are just getting out of the car and letting the kids lead the way, exploring what they want, and just watching what catches their eye.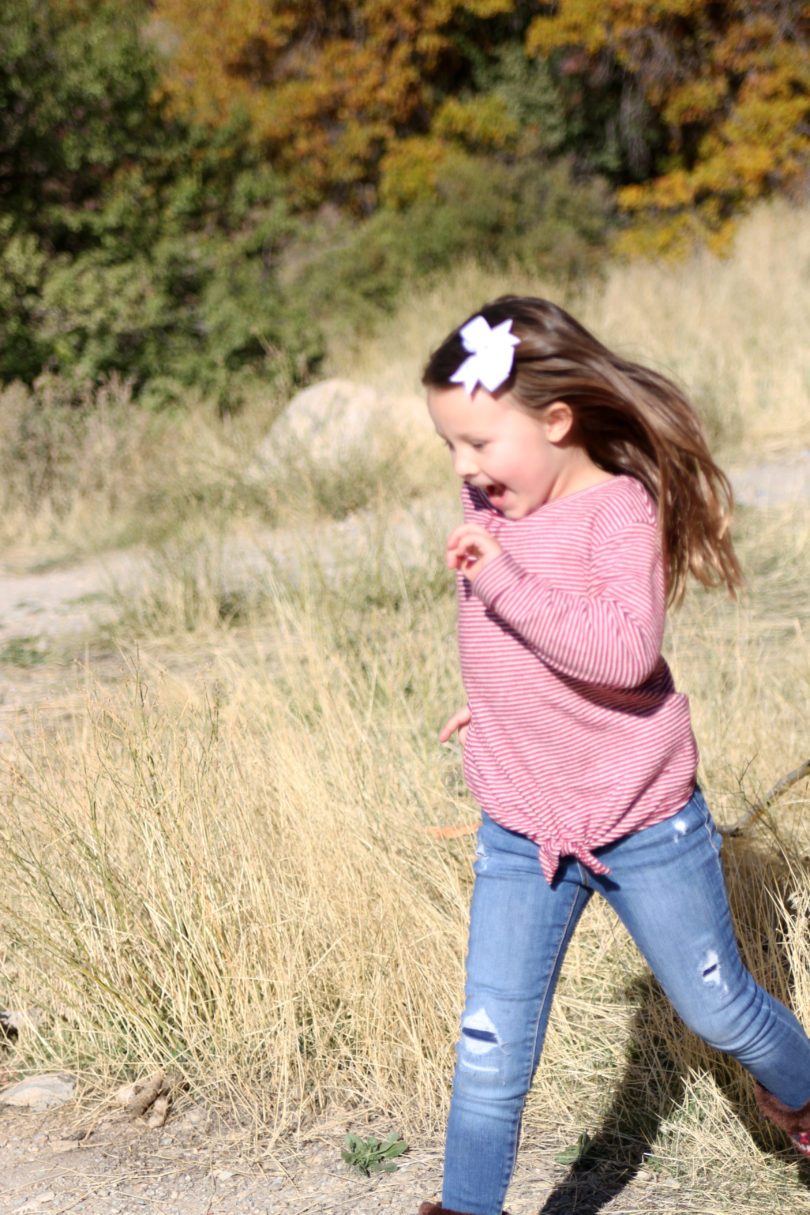 If you are in Utah, or planning a trip to Utah, here are a few of our favorite hikes & drives. All kid approved!
*Alpine Loop *Rock Canyon *Battle Creek Falls *Donut Falls *Stewart Falls *Albion Basin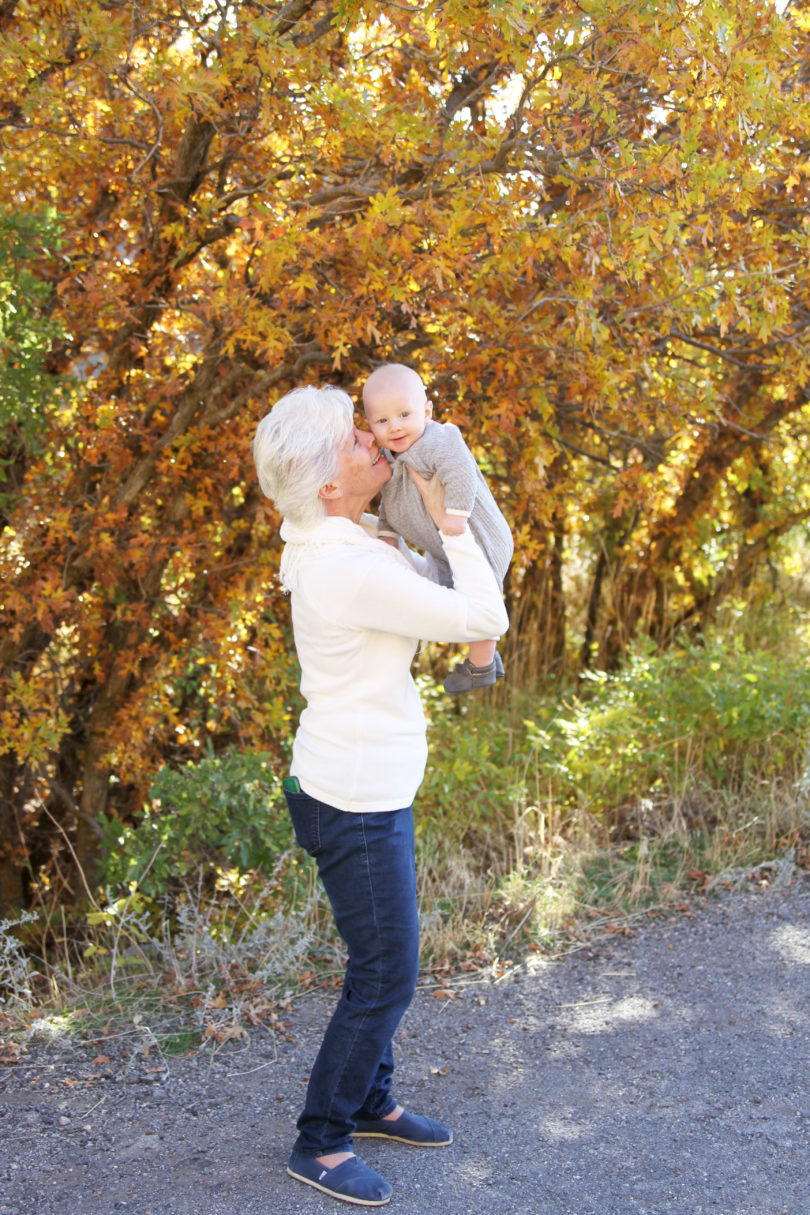 Get out and do something that energizes you. We were born to lead a full and bold life. To enjoy and to thrive. To love and appreciate the earth around us.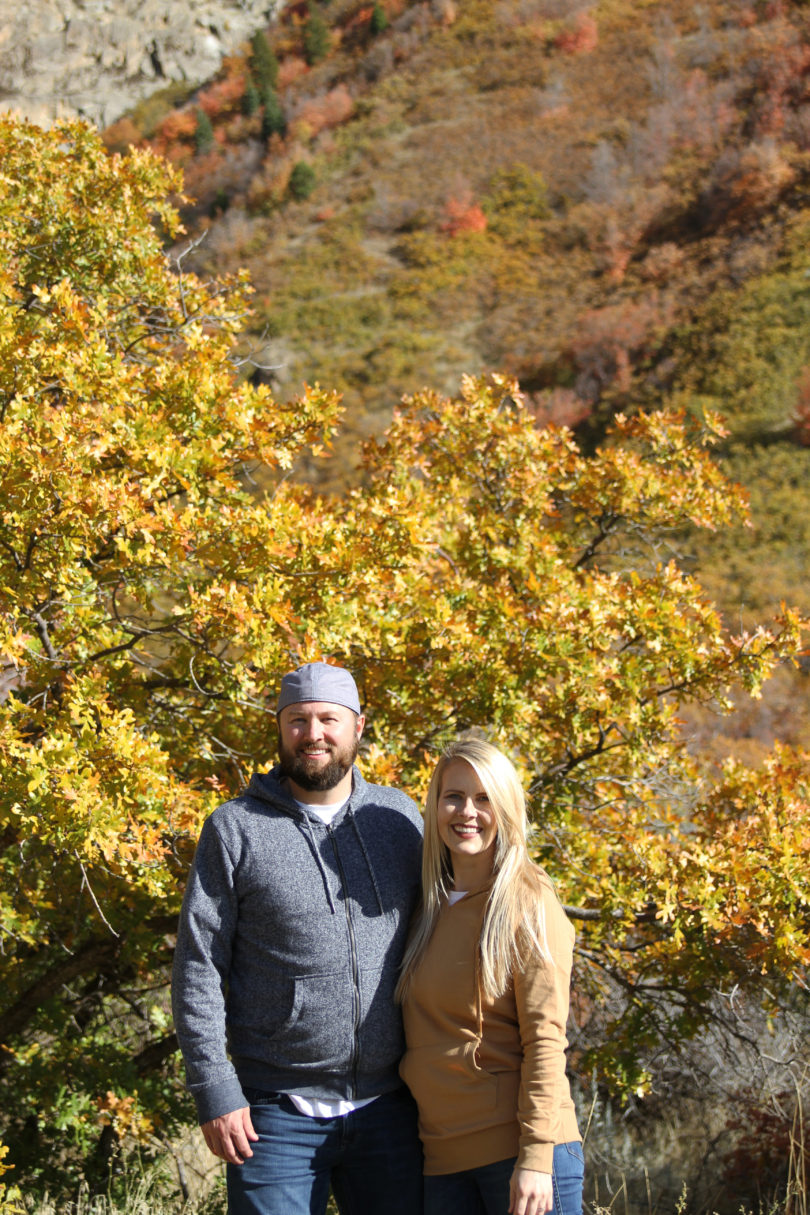 Being up in the mountains works wonders with my anxiety and stress level. It's a shock I can't get up there more often. Especially right now with how gorgeous the fall colors
are.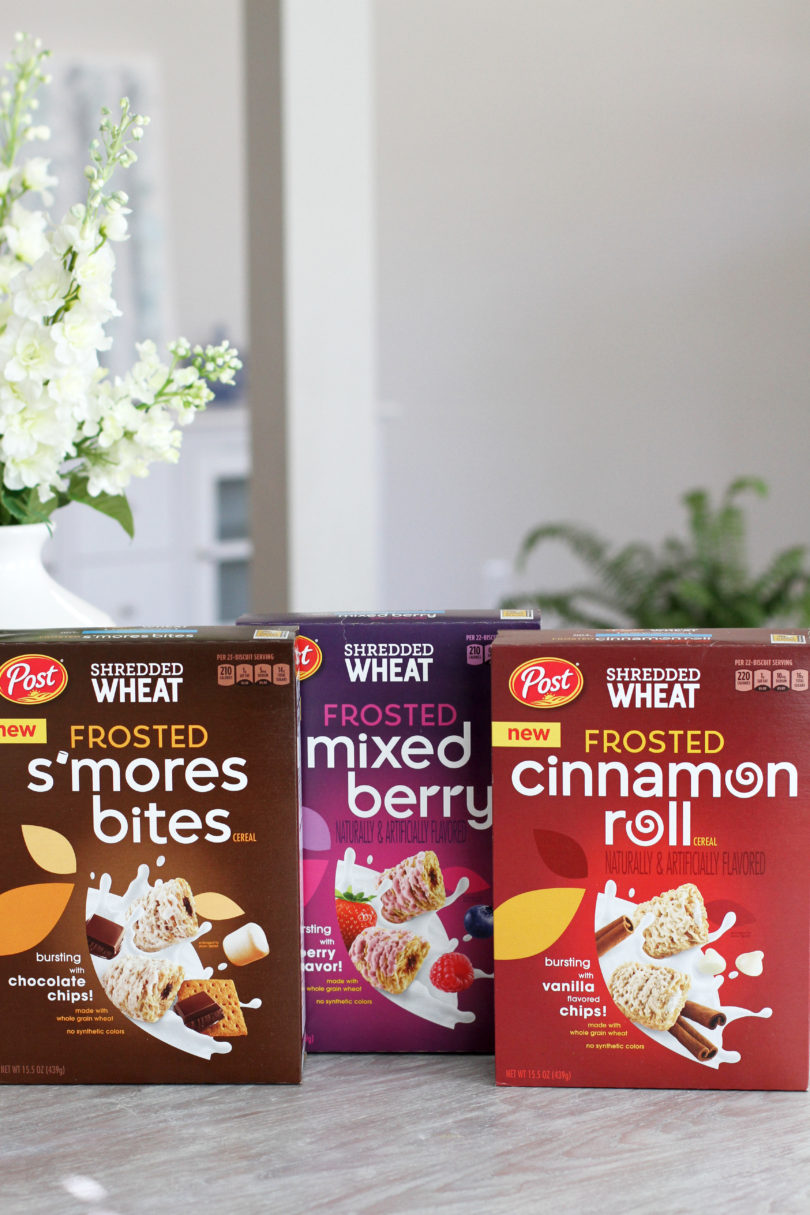 Start off your day by fueling your body with Shredded Wheat! Follow Post on Pinterest to get all the cereal inspiration you could want! Click here to grab this coupon!
---