This boys bedroom makeover post is sponsored by Kohl's. I was paid for this post and received the included home goods as compensation.

The time has come that I have been dreading & at the same time looking forward to. Joe is almost 12 and for the past year his used-to-be favorite set of Batman sheets have been in our storage room collecting dust. Since he is a pretty easy going kid, I just kept switching his sheets out Batman for vintage cars and vice versa waiting for him to ask me for new sheets. I think he has been more into getting new shoes or clothes than stressing about his bedding, but he finally asked if he could stop using the Batman sheets and I was happy to be done with characters. The cars are still ok, but they are pushing the cool tween lines. It is time for new big boy bedding. We are done with toddler, done with little kid, and moving on.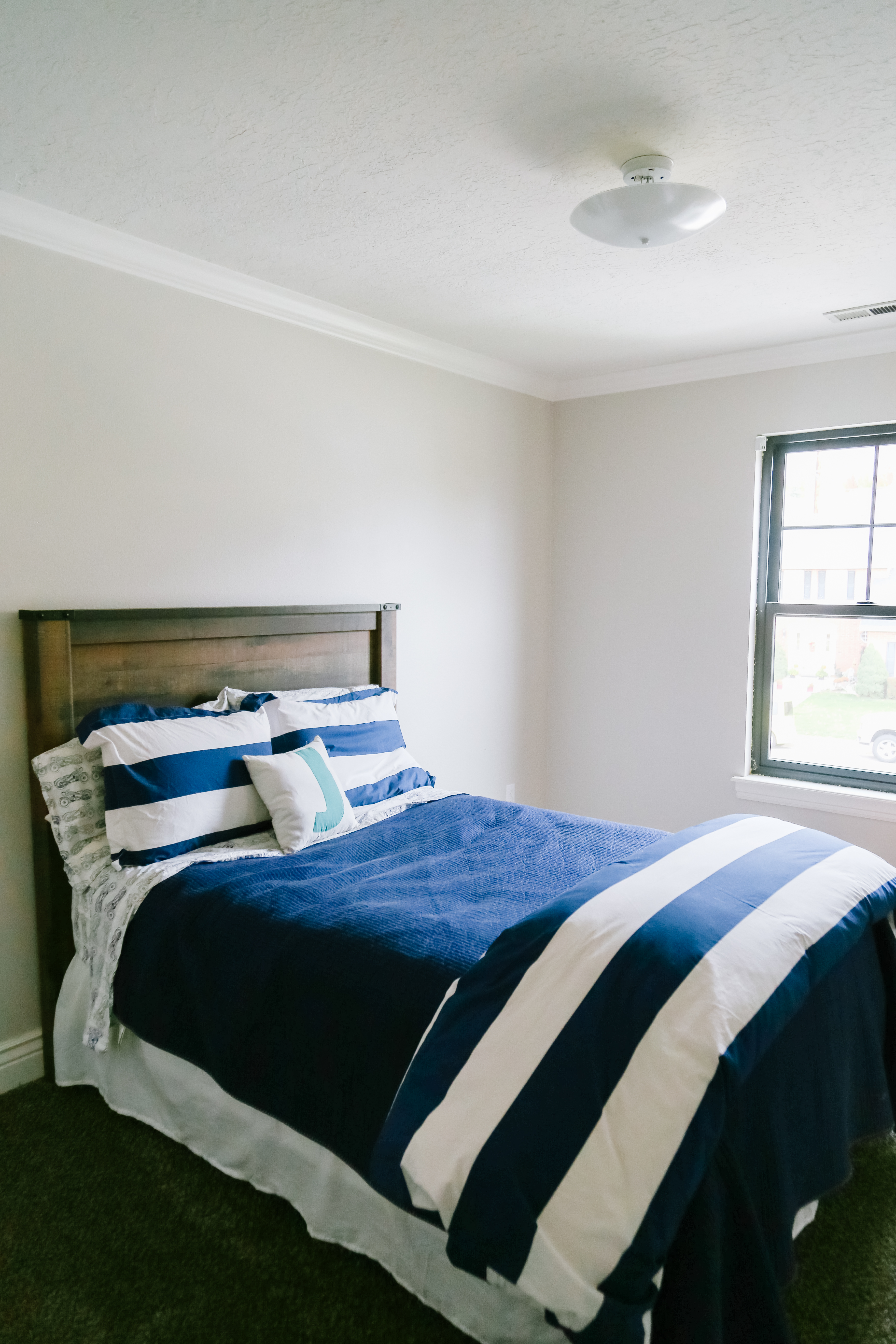 Living in Utah can make for some chilly winter nights. I knew he'd want a soft quilt and a duvet and I started keeping my eyes open for deals and cute sets. Why is boy bedding so hard to find? Every time I've needed something for my girls, I've had no problem finding cute, lots of cute options. Boys are definitely trickier.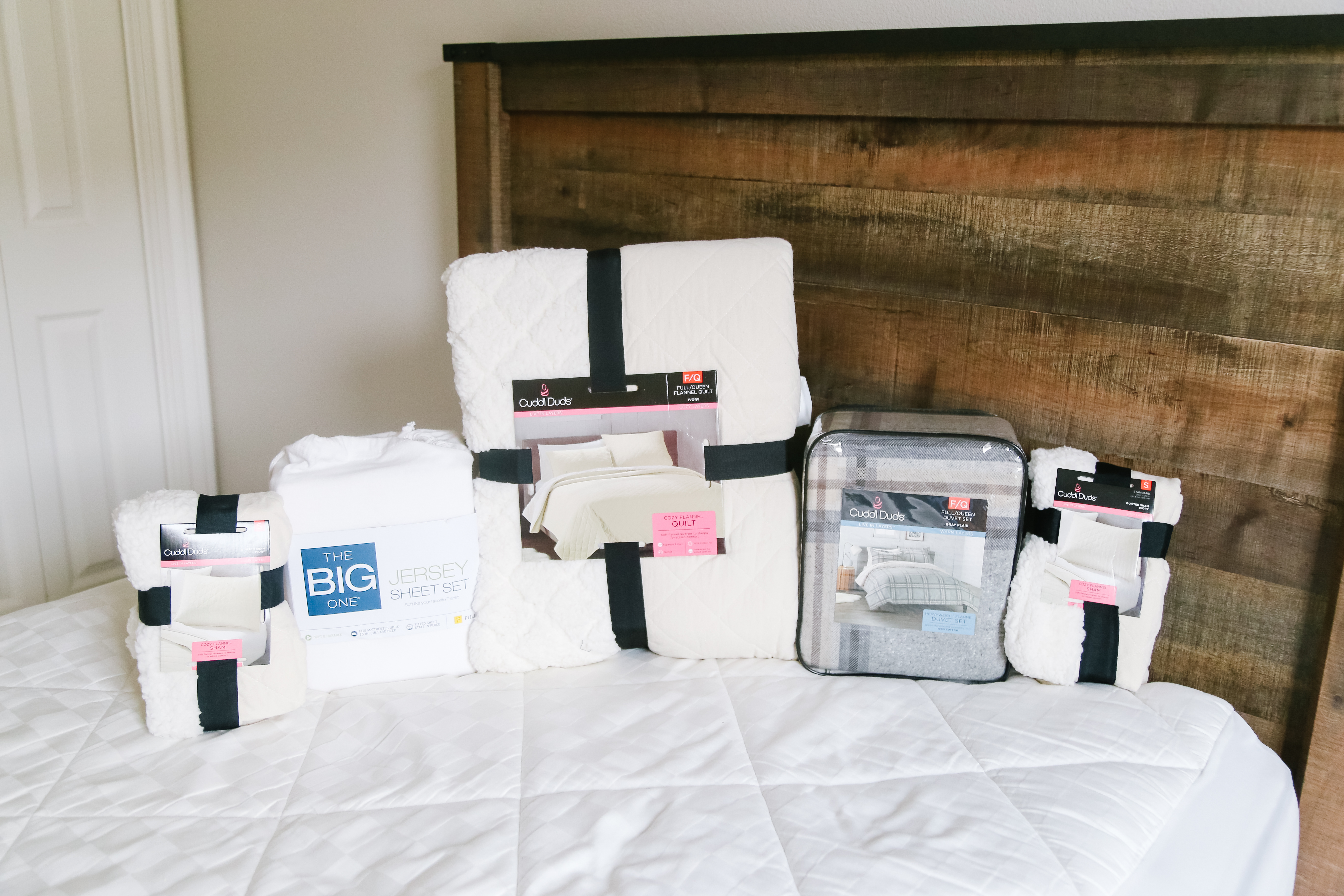 I sat down with Joe and we browsed all over the internet trying to find what he thinks his style is & found everything he wanted at Kohls for his boys bedroom makeover. He likes neutrals (navy, black, gray, cream) & pretty much his only requirements were that his sheets be the jersey fabric and his quilt be extra soft.
A Boys Bedroom Makeover Perfect for Teens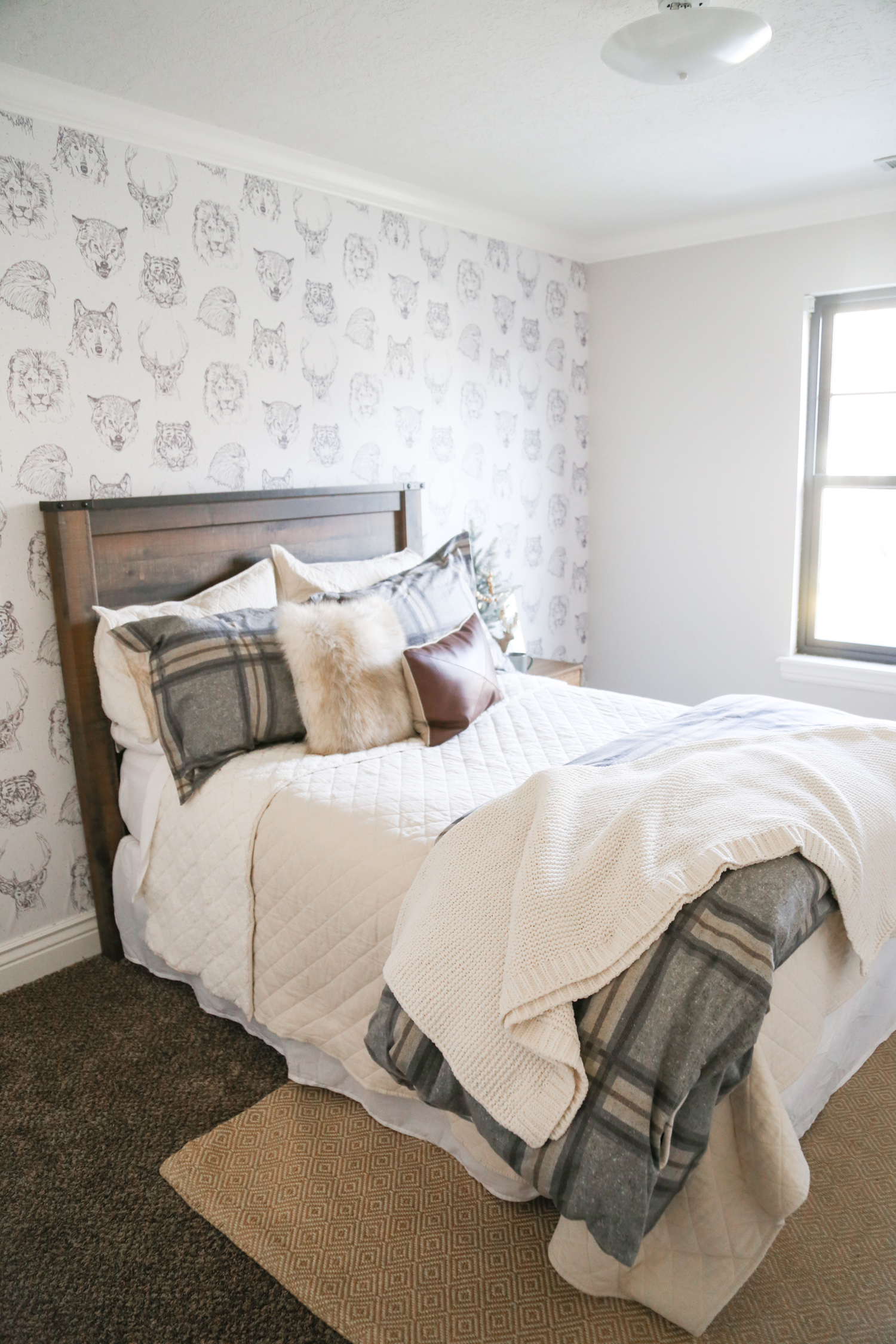 Thank heavens that sherpa is so in right now because the sherpa quilt we found is amazing!
Right when we finished making his bed, the girls asked him when he was going camping next so they could have a sleepover in his bed.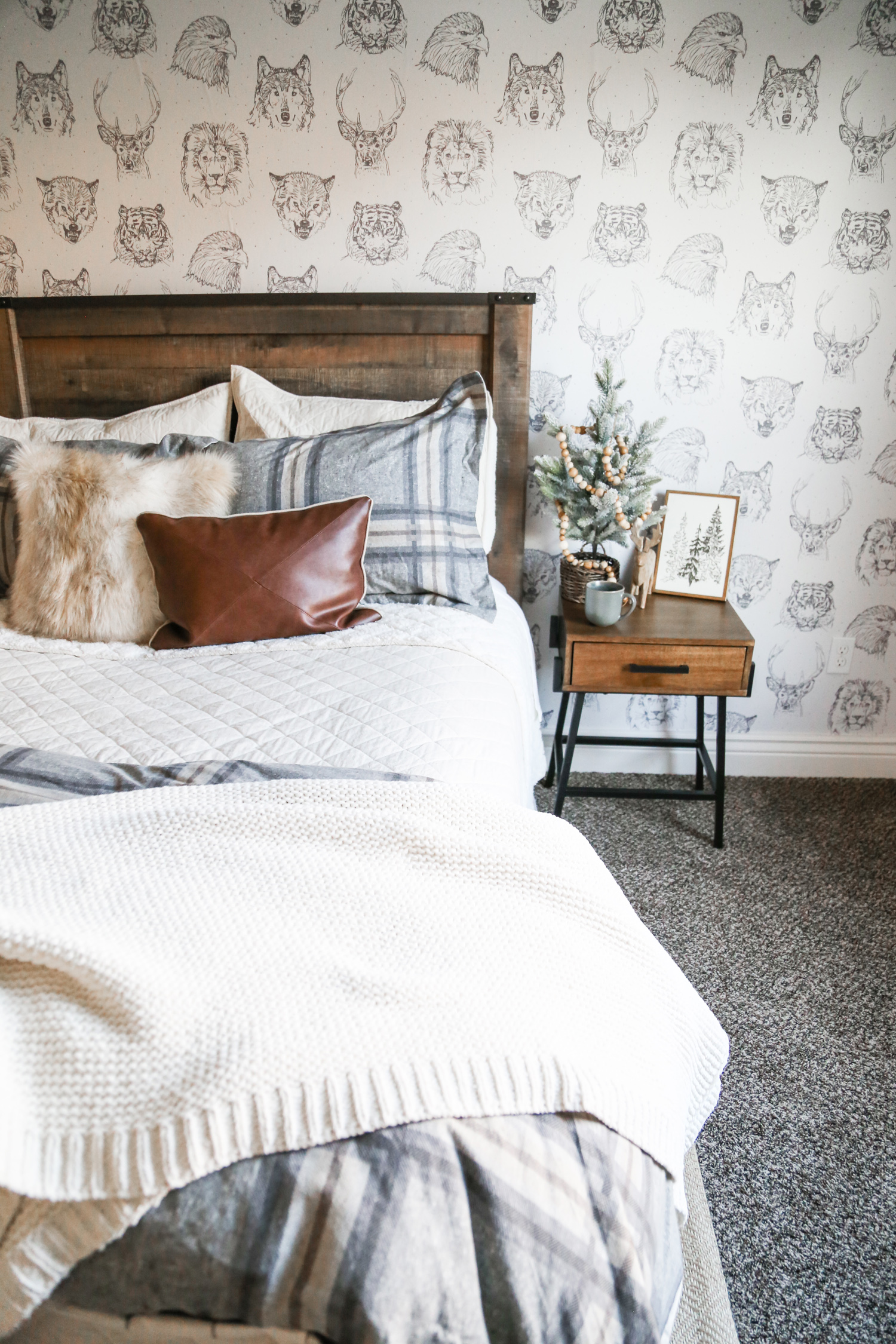 If you are shopping for winter bedding for boys, or for anyone in the family, here are a couple of tips.
Since I was shopping for boy bedding, and we were both a little picky, I didn't impulsively buy anything. His bed is a full which makes it a little bit pricier than a twin, but luckily less than a queen. I knew that I wanted big blankets so I was patient on waiting to see if there would be a deal.
On the Kohls website, top right, there is a link that says Kohls coupons and it has all of their applicable coupons right there. It was really handy to have everything in one place. Kohls is a great place to shop because they are always offering awesome deals on a variety of products + Kohls cash or free shipping, so seeing what your options are for sales was really helpful.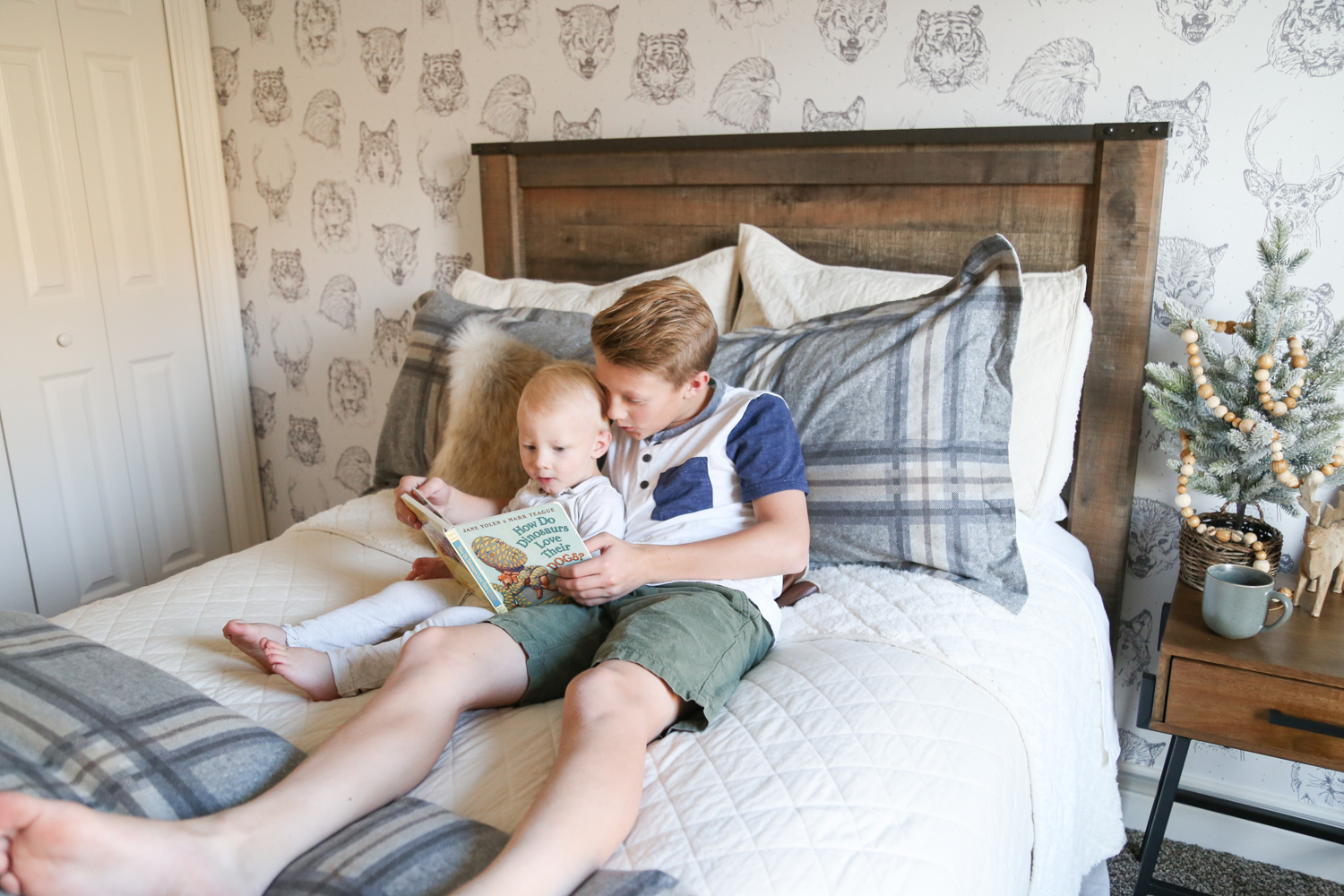 Like I said above, cozy quilts are his thing. So when I found this Sherpa quilt, I knew he needed it. It's on a crazy awesome deal right now! We got the ivory option & love that both sides are really soft. Comes in 5 colors and they are all great neutrals. It came with 2 shams as well.
We then grabbed this gray plaid duvet cover set to give some pattern to the white sheets & ivory quilt. I ordered this and picked up in store, which was very easy and convenient. While I was there, I realized I ordered the duvet cover & not the comforter set. It worked out great because I had a duvet already, but double check that when you are ordering. The duvet set is a little bit cheaper, but you need a duvet insert & the comforter set comes with a cute throw pillow. It's apples & oranges, but just double check when you are ordering that you grab the one that works best for you. I really like that they have this pattern in multiple options for you to choose from.
I found his request for Jersey sheets on a mega sale from The Big One & he is loving those.
When I went into Kohls to grab everything for pickup, I saw this comforter there as well and almost bought it. It's the last thing he needs because he has the quilt and the duvet, but you guys, on soft, cozy, perfect winter boy bedding scale 0-10, it rates a 12. I guess I might need it for myself.

I'm so happy with this boys bedroom makeover and I know Joe is too.
He just had a grin on his face the whole time we were making the bed. I love that it's neutral, that it looks and feels cozy, and that it's great for his age. It's a great tween boy bedding set. While you are getting ready to do some holiday shopping, you are going to want to check out their deals on winter bedding. There are some great deals to be had!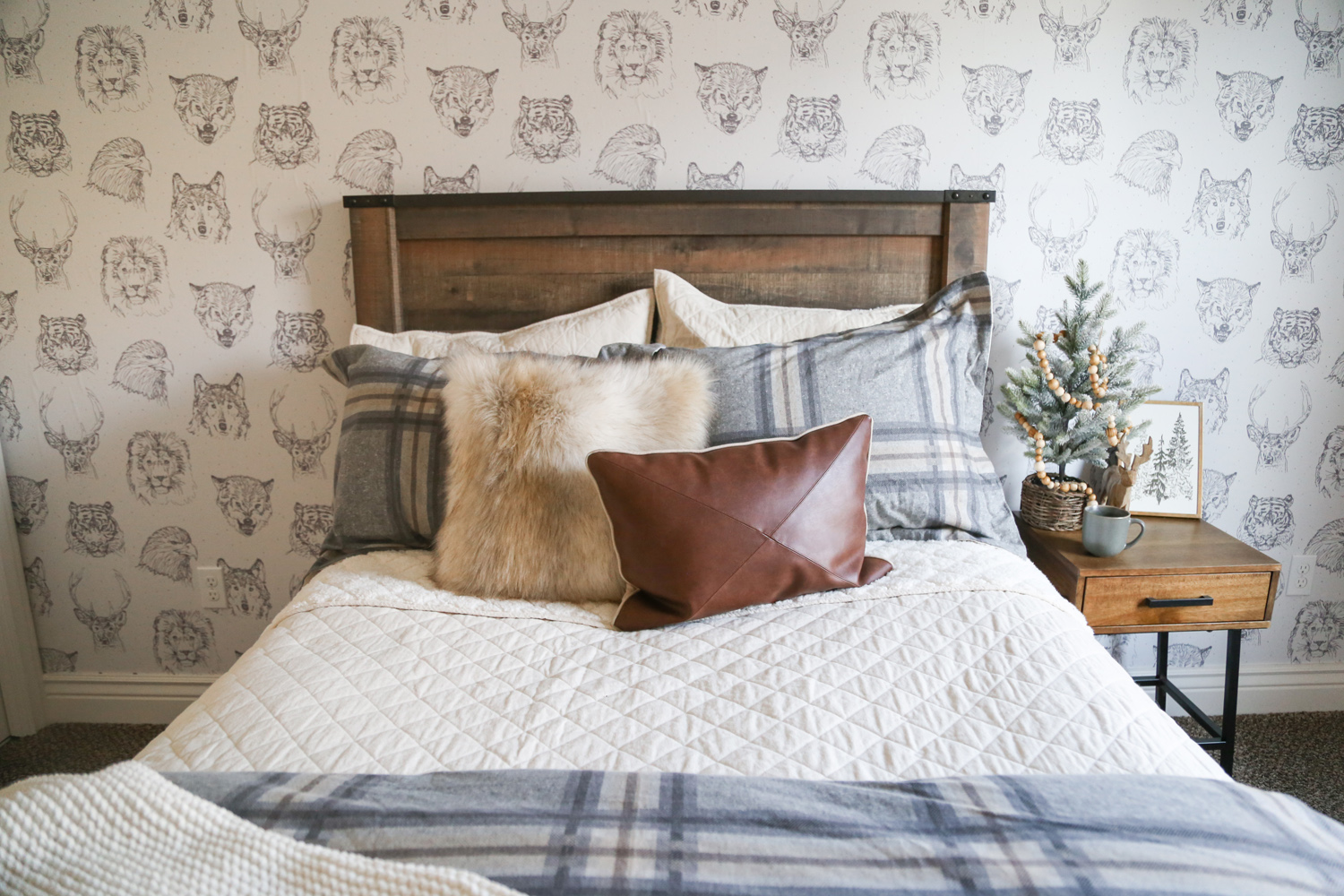 SHOP THIS BOYS BEDROOM MAKEOVER:
Cuddlduds
The Big One
Columbia
Serta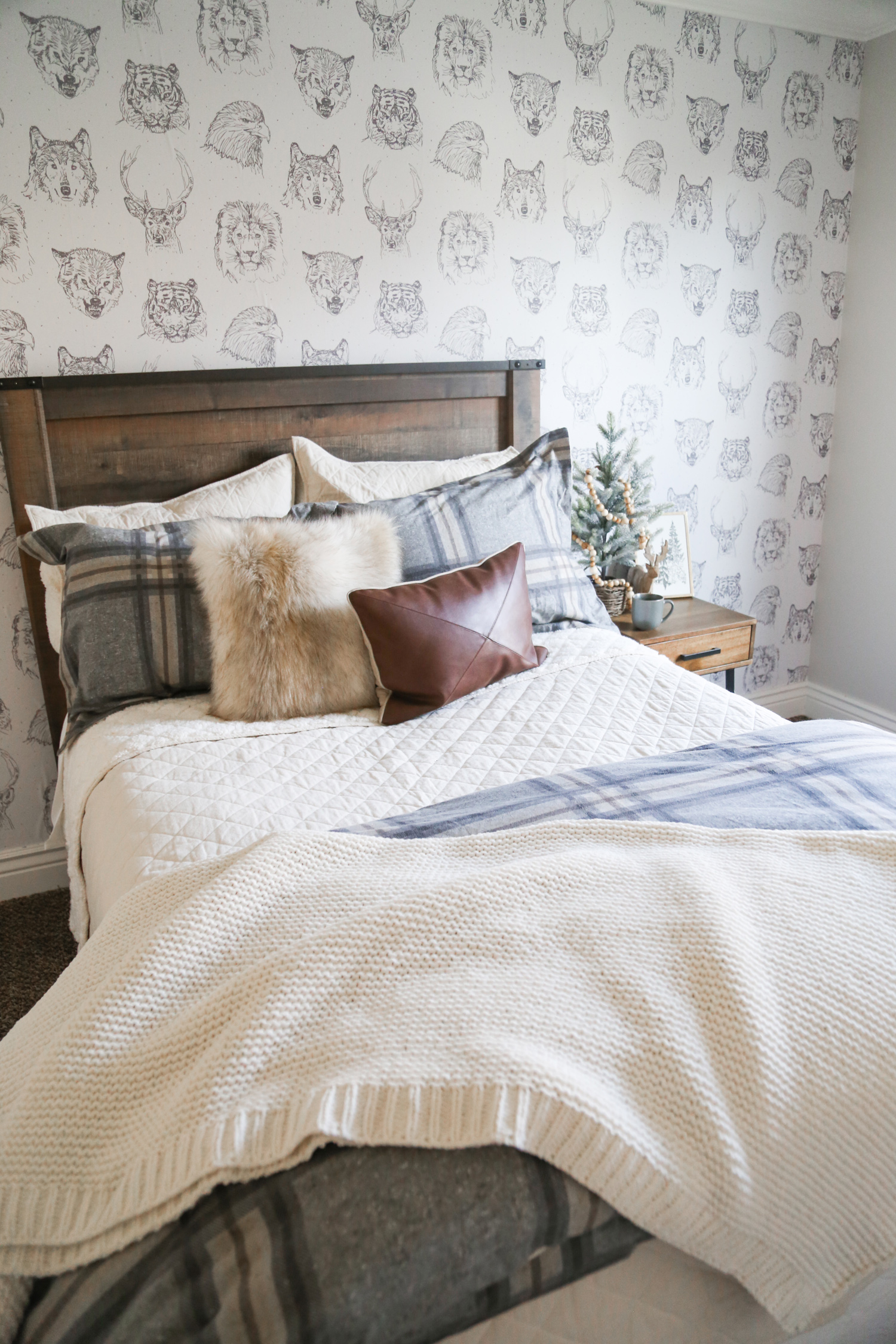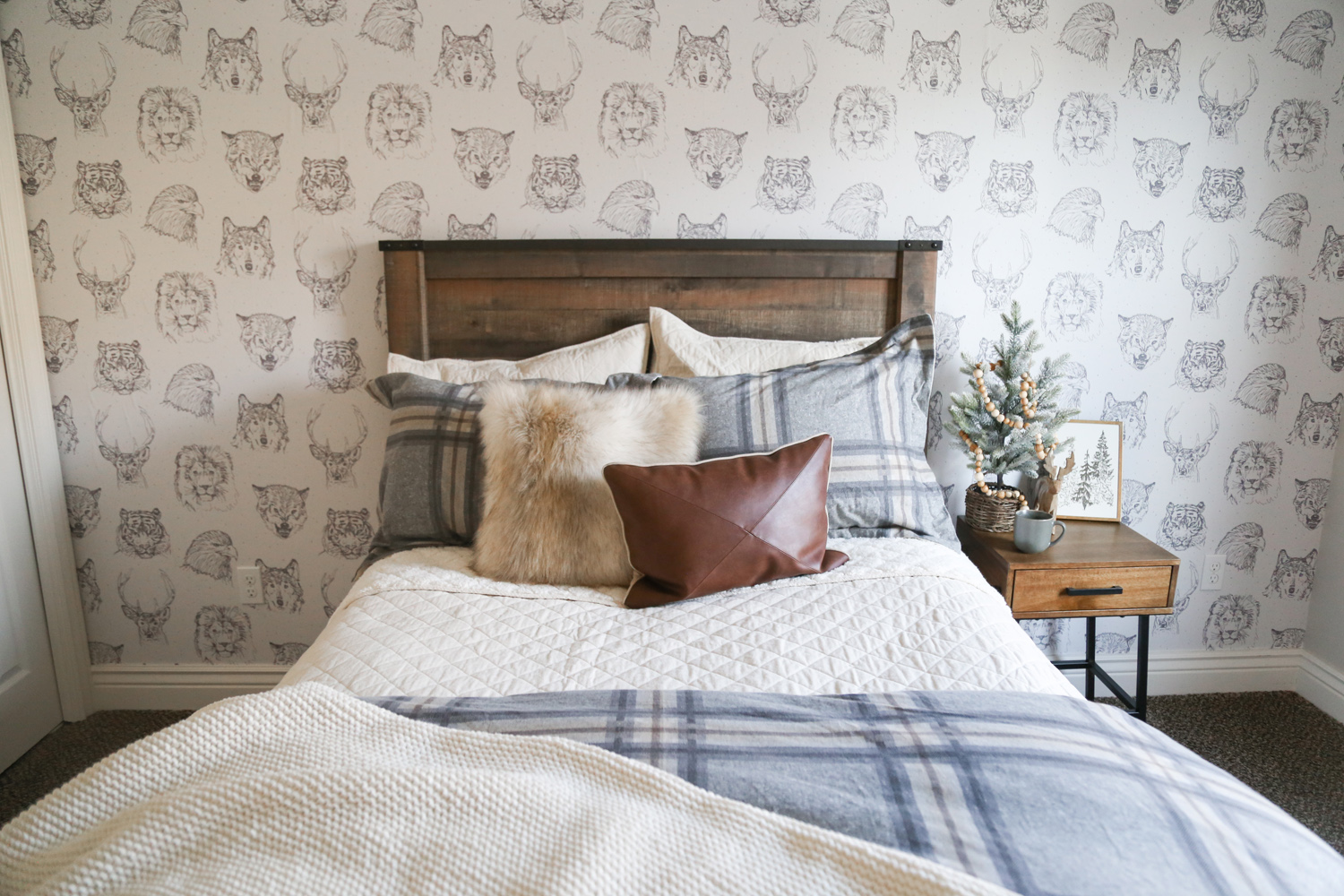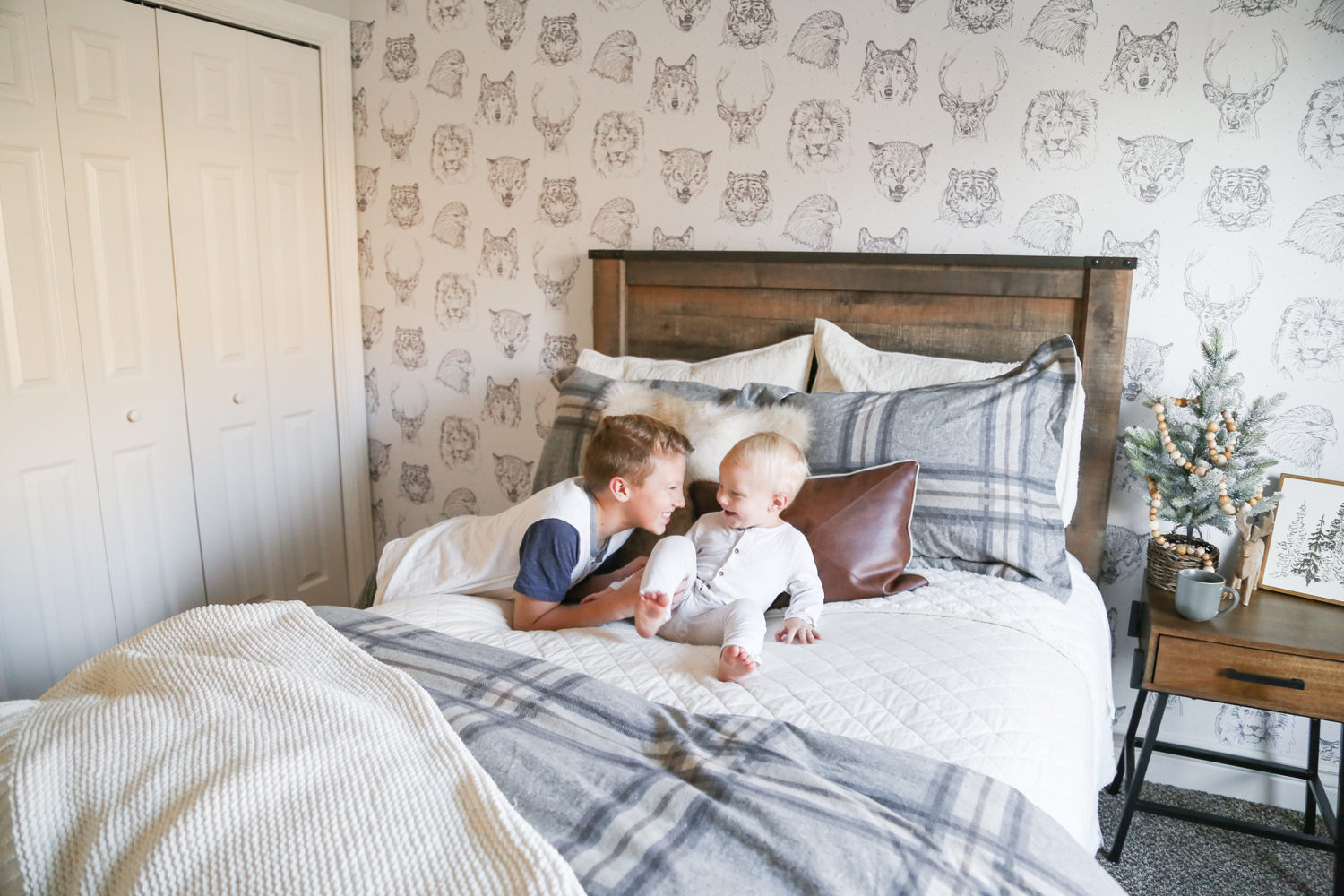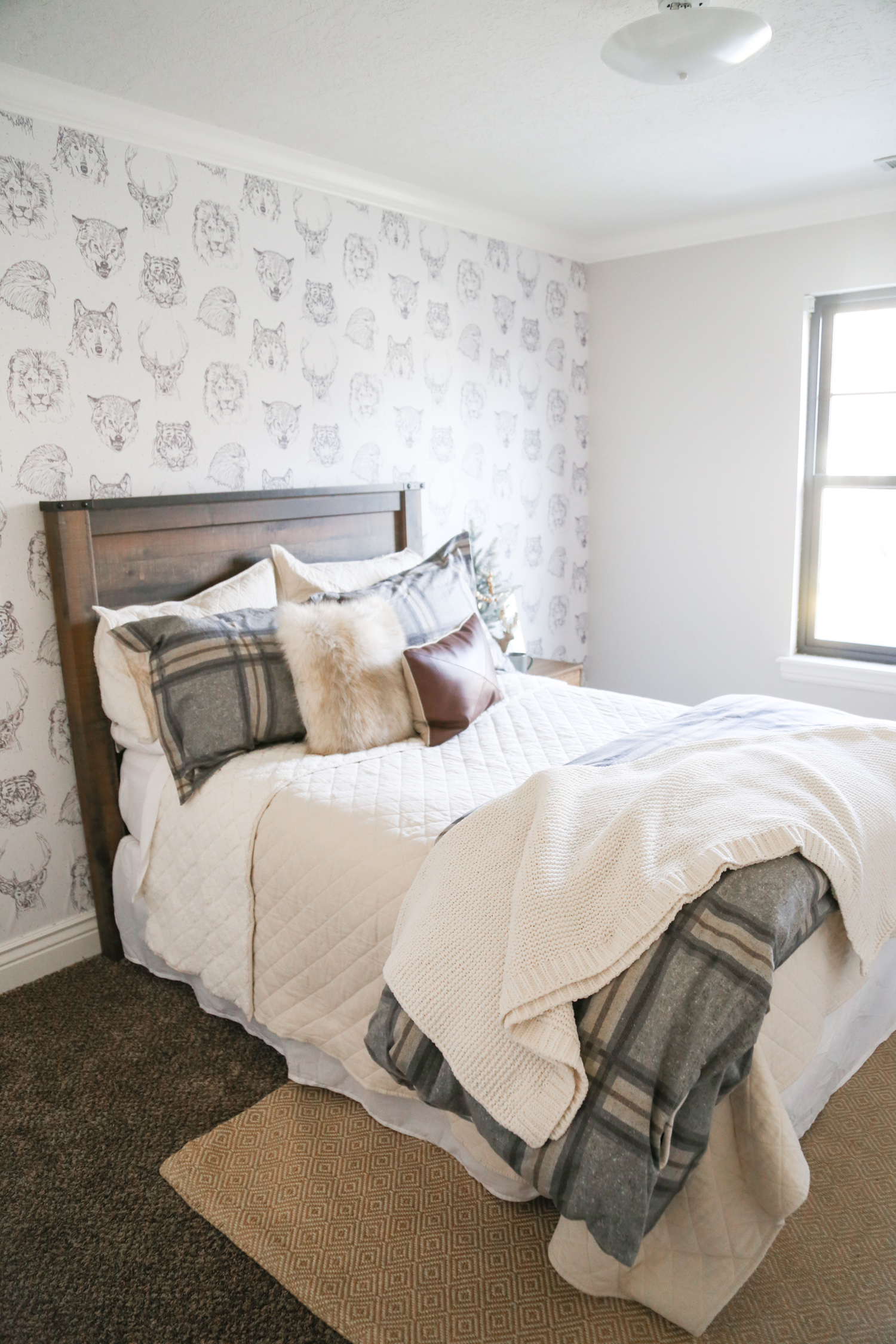 SHOP THIS BOYS BEDROOM MAKEOVER:
Cuddlduds
The Big One
Columbia
Serta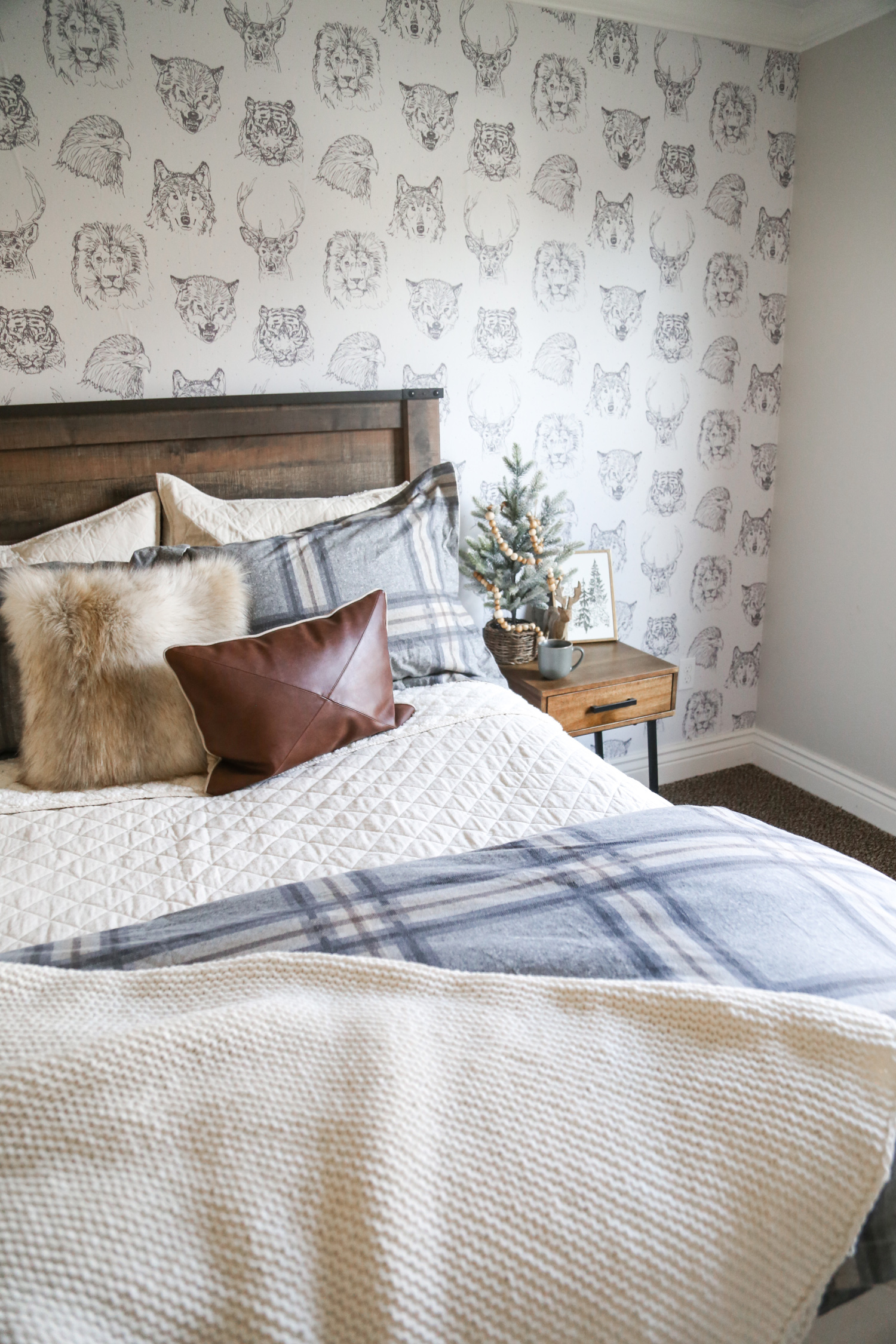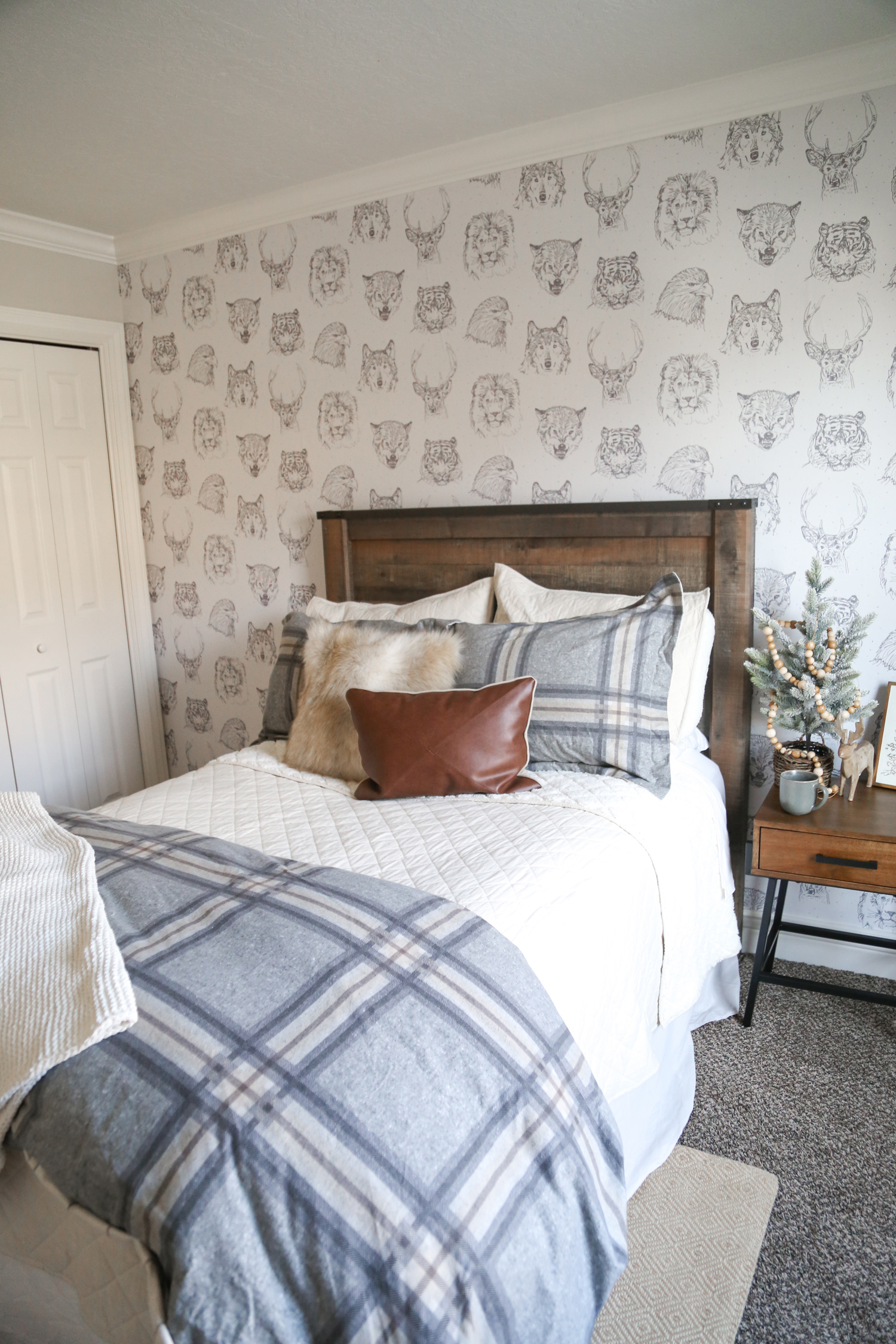 SHOP THIS BOYS BEDROOM MAKEOVER:
Cuddlduds
The Big One
Columbia
Serta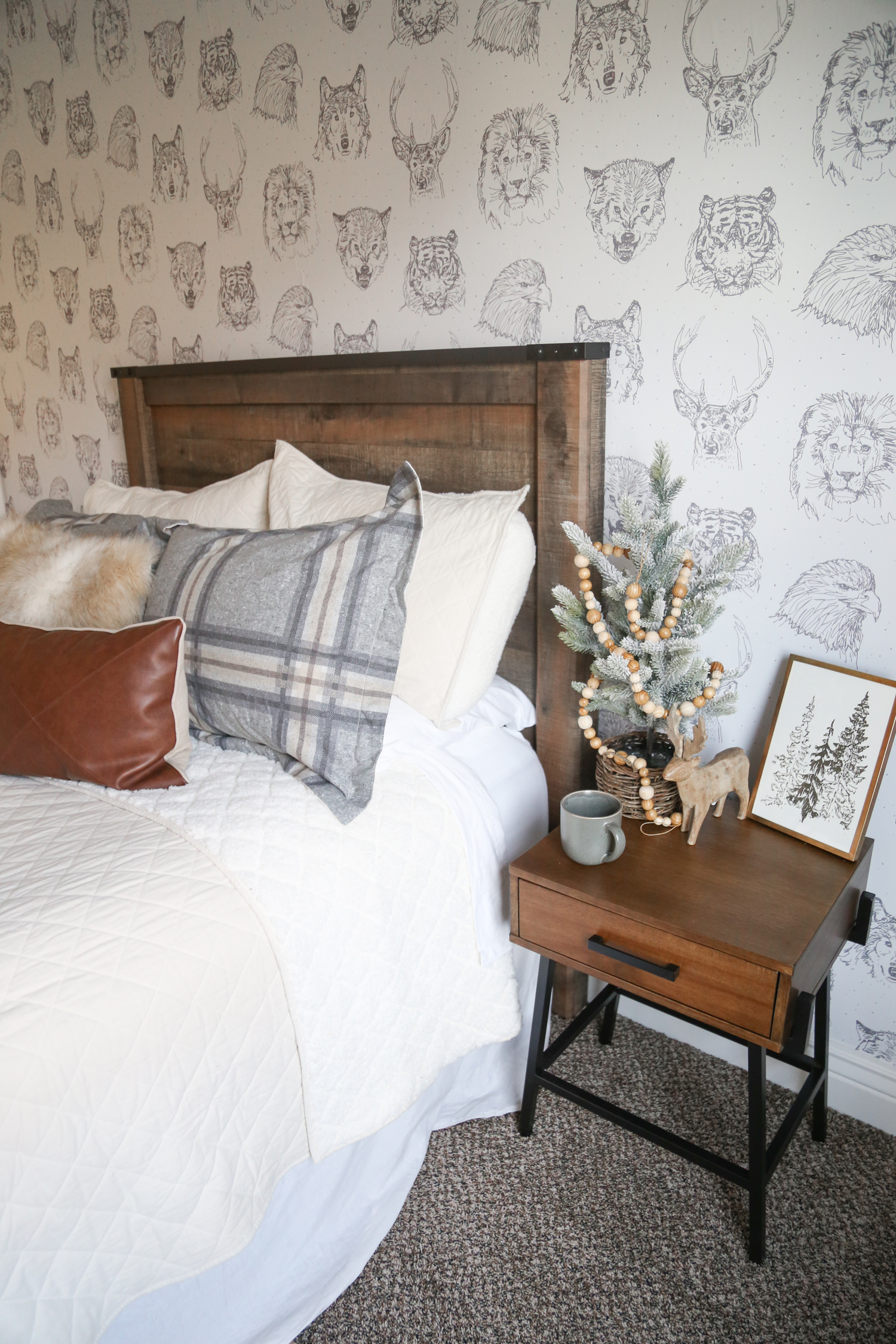 SHOP THIS BOYS BEDROOM MAKEOVER: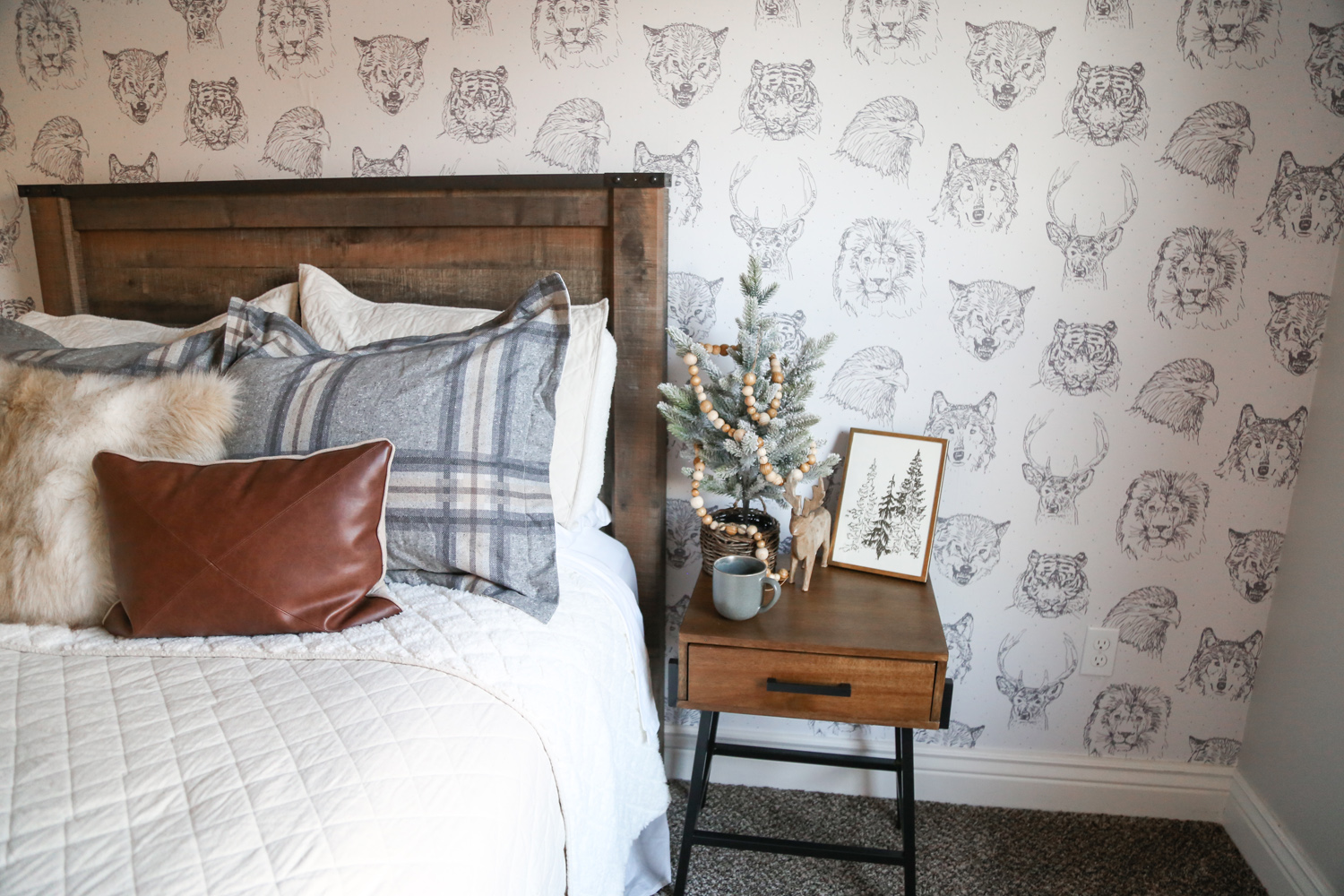 Loving this boys bedroom decor? Click here now for more Home Decor essentials!
My blog may contain links to other websites. I am not responsible for the privacy policies of those other websites. When you click on a link, your information may be collected by those websites so I encourage you to read their privacy policies.
Any affiliate links are not associated with Kohl's.

---