This post is sponsored by Kohl's. I was paid for this post and received the included Kohl's toys as compensation.

The kids are busy making their lists and we are determined to be done shopping by December 10th this year.
The last few years have seemed extra busy & we end up rushing around to a bunch of different stores, over buying & feeling like what's left is slim pickings.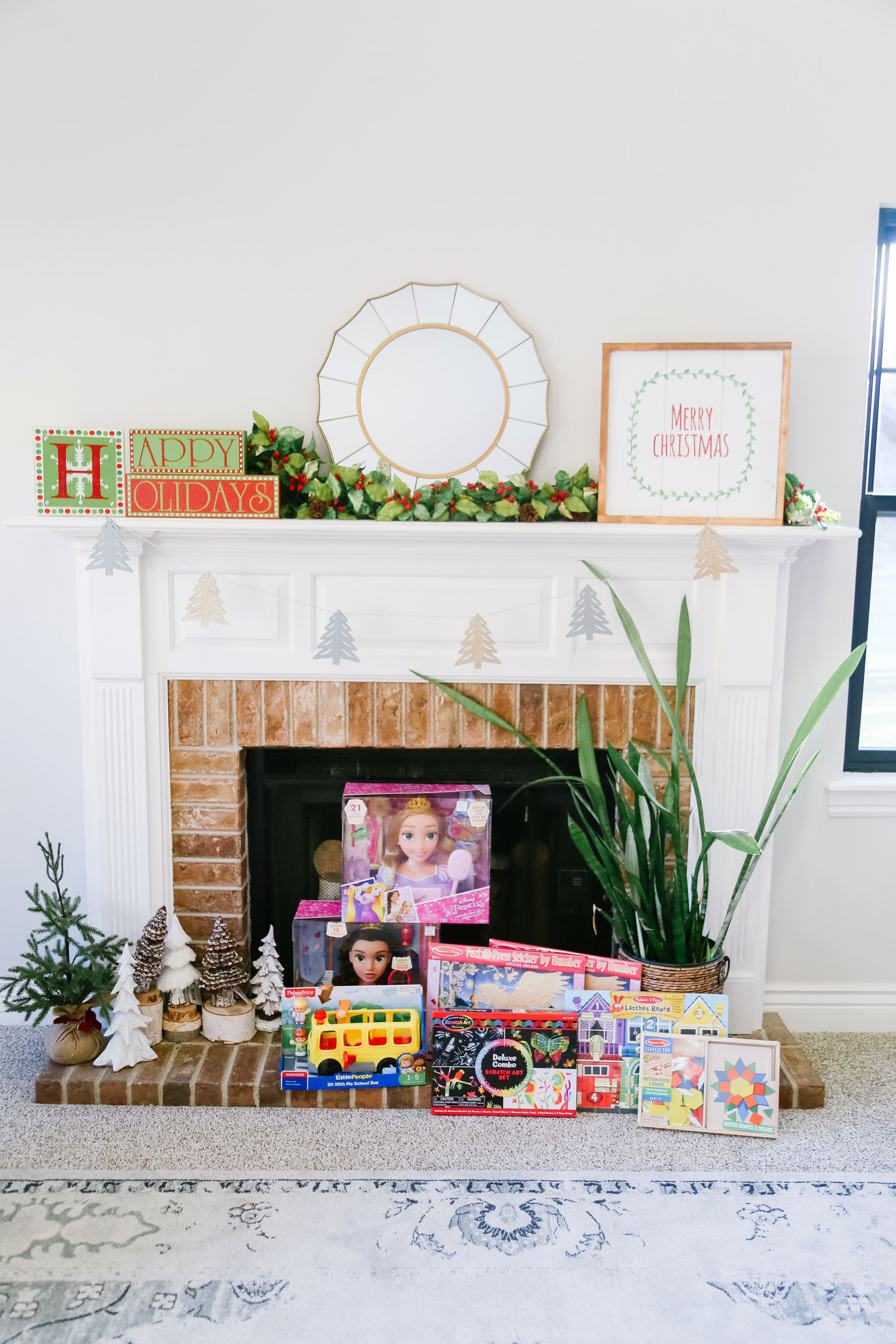 Kohl's has been my go to store as of late. Besides their great sales & Kohl's cash, the biggest reason is that it's a 1 stop shop for our family. Our oldest son is pre tween and is getting pretty picky about the brands of clothing he wears. Kohl's carries all of them and while I was shopping for him, I noticed how many toys Kohl's had that were fully in stock at our nearest location. I was wondering if other people knew Kohl's carried so many toys because the aisles were pristine with everything from a variety of brands. People must know that Kohl's sells toys right?! I mean, I was just surprised that with so many toys in store, that they were all in their place and not all over the store.
Kohl's Toys Favorites:
My first favorite brand for my younger 3 is Melissa & Doug.
Ever since I stumbled upon all of the awesome Water Wow books they have, I have been even more obsessed with the brand. Our girls are complete creatives. Give them a chance to make something with colors, stickers, puzzles, or beads and they will be entertained for hours. Check out this darling deluxe vet kit that the girls found on their site.
I love that Melissa & Doug is a brand that grows with my children.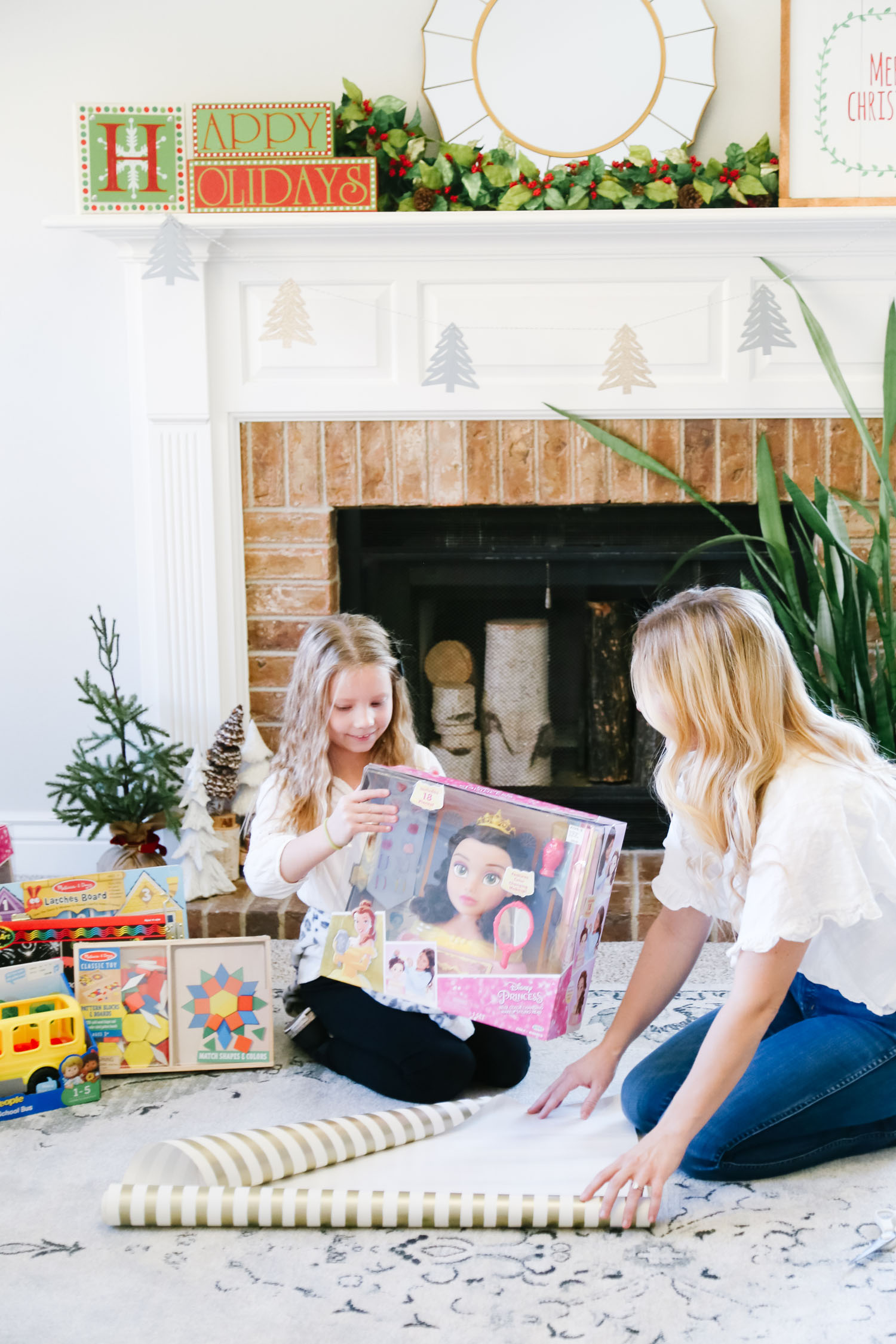 Our next top brand that I didn't realize Kohl's carried is Disney Princesses. The girls added this darling Kohl's exclusive Rapunzel Castle to their wishlist.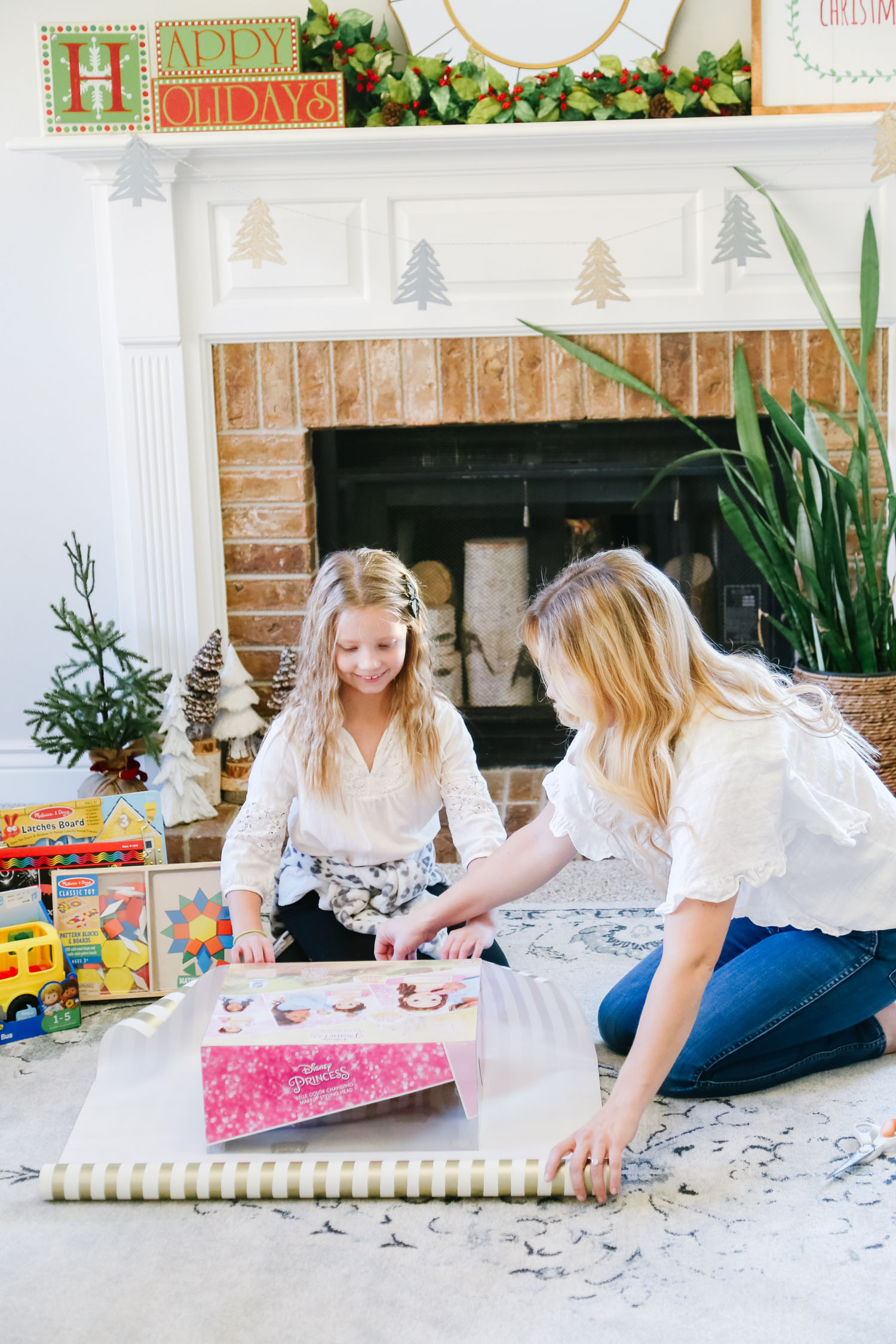 They love playing with hair and doing their dolls hair so it was fitting that they picked out a couple of Princesses for each other. Both of them have wanted a full size doll to be able to do her hair for a bit so I know they will love these!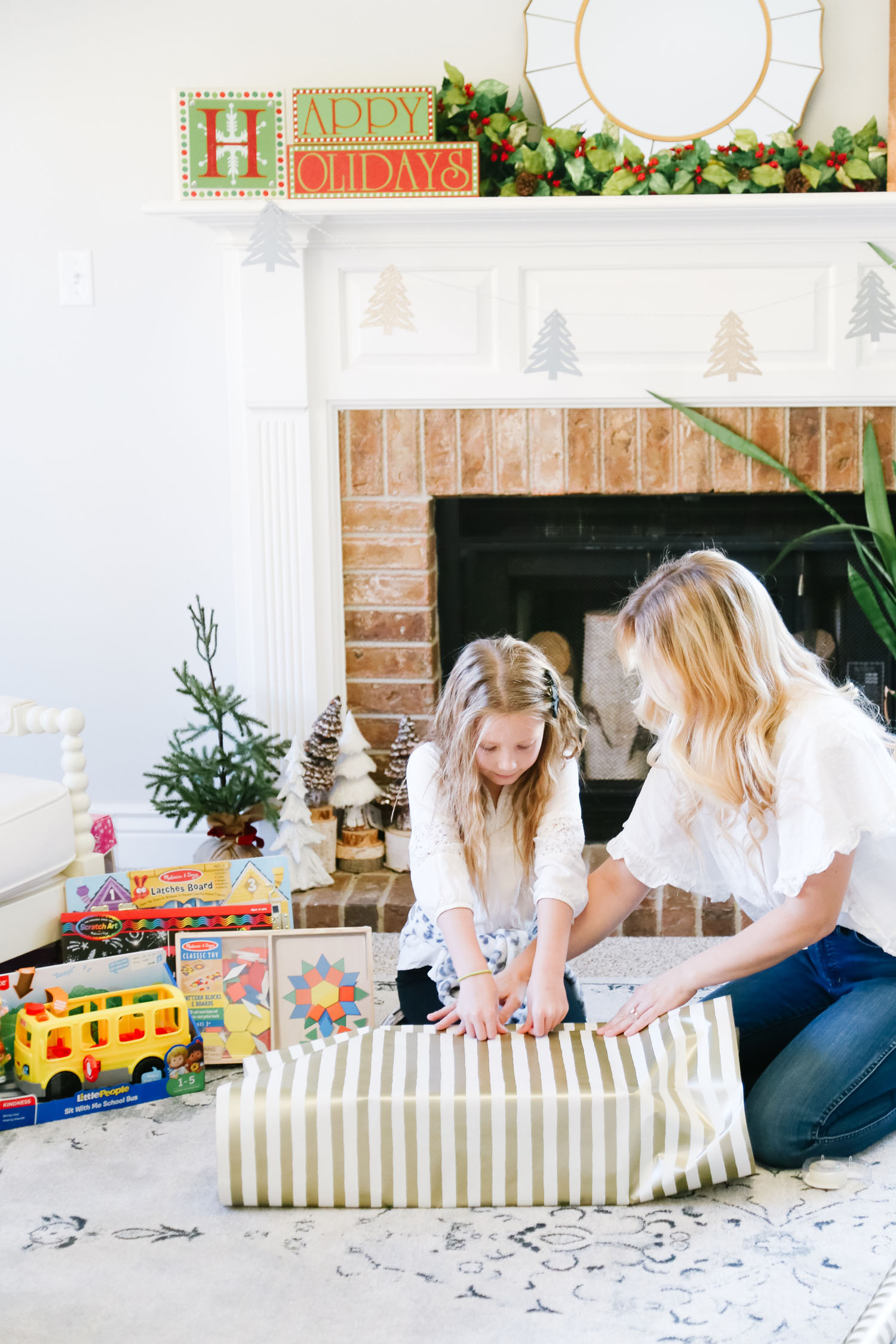 The Disney Princess dolls have been on such great sales the last couple of weeks and I'm hoping they continue so I can grab the girls a couple of them.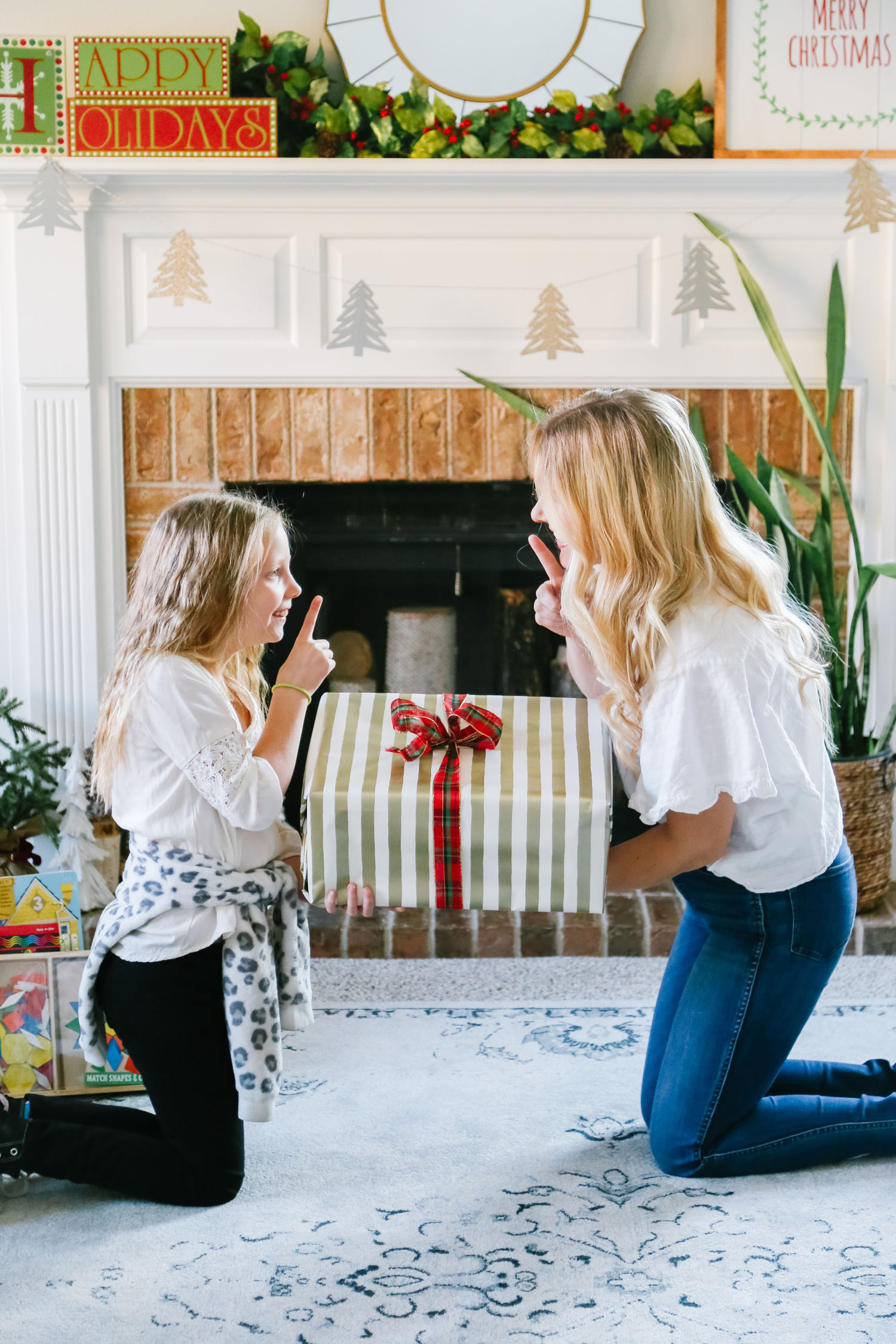 Now, I'm curious. Do you have your kids get their siblings gifts? I had the girls pick out gifts for each other with some help from me, but every night right around bedtime, they become the best of friends. Any other moms out there have the same thing occur? During the day they play ok, but at night comes the giggles and the secrets and "can we make a fort and sleep in it together?" So I have no idea how I think they will keep a secret from each other for a couple of weeks!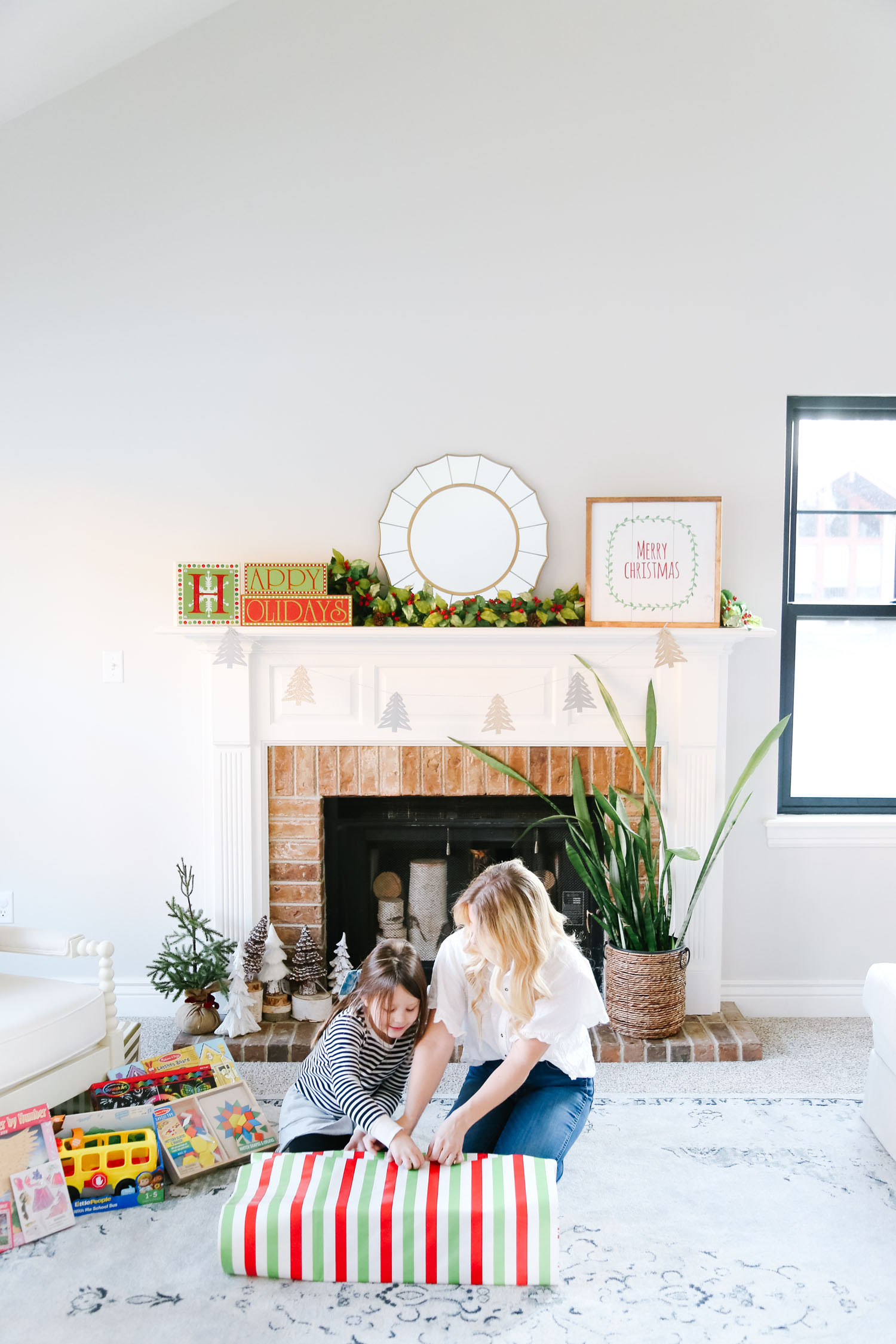 A part of me is just hoping they forget about it for a few weeks once I hide the wrapped presents. I do love their excitement though. I also just want them to love the Secret Santa job.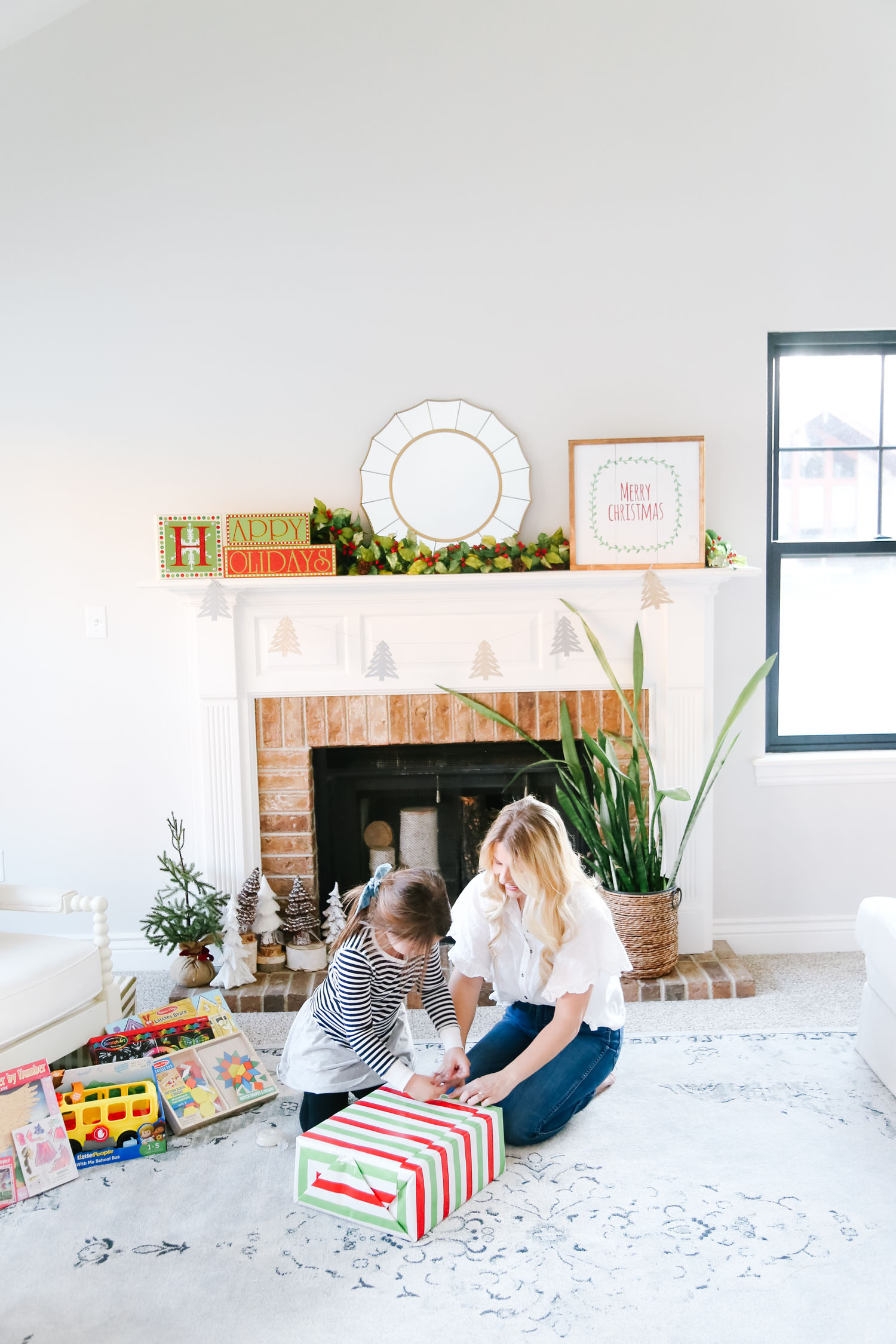 Last week when I ran into Kohl's, they also were fully stocked up with Disney Fancy Nancy gifts that looked amazing! When I have a minute, I have to go back for this girl! She loves her books!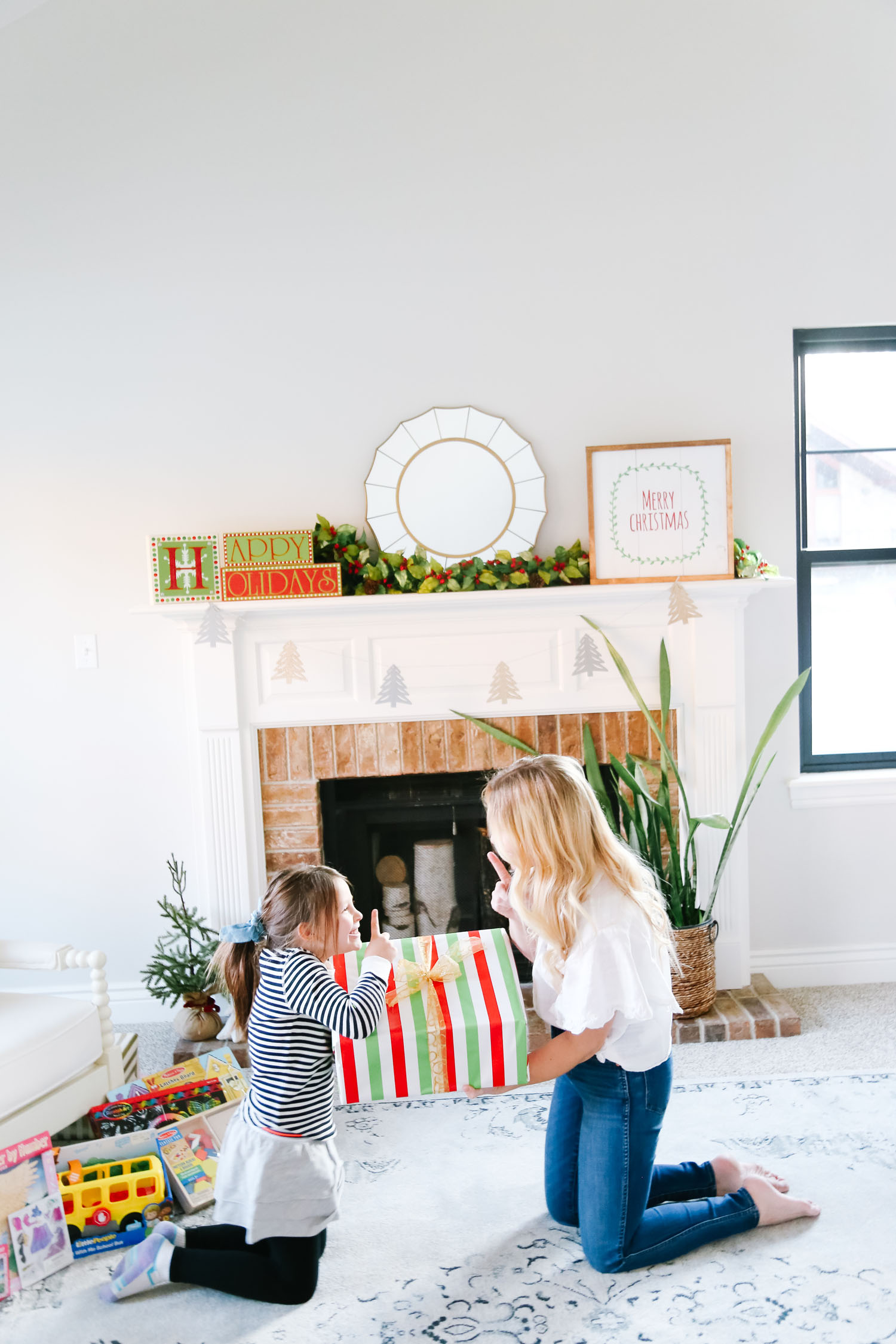 I told her if she really wants to tell someone about what present she got them, it should be Ty…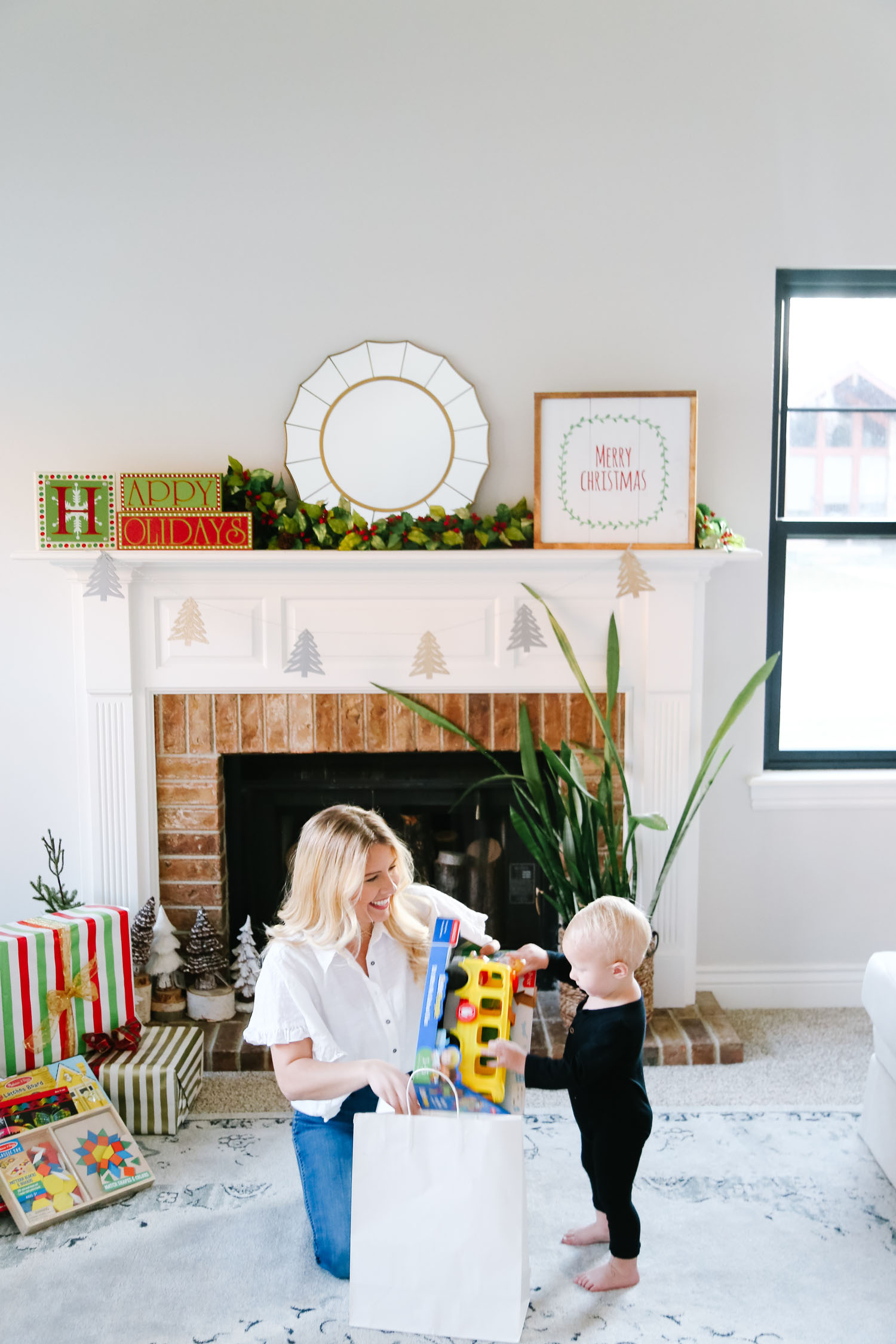 Since he got to help wrap some of his own presents! See how well that went in the picture below.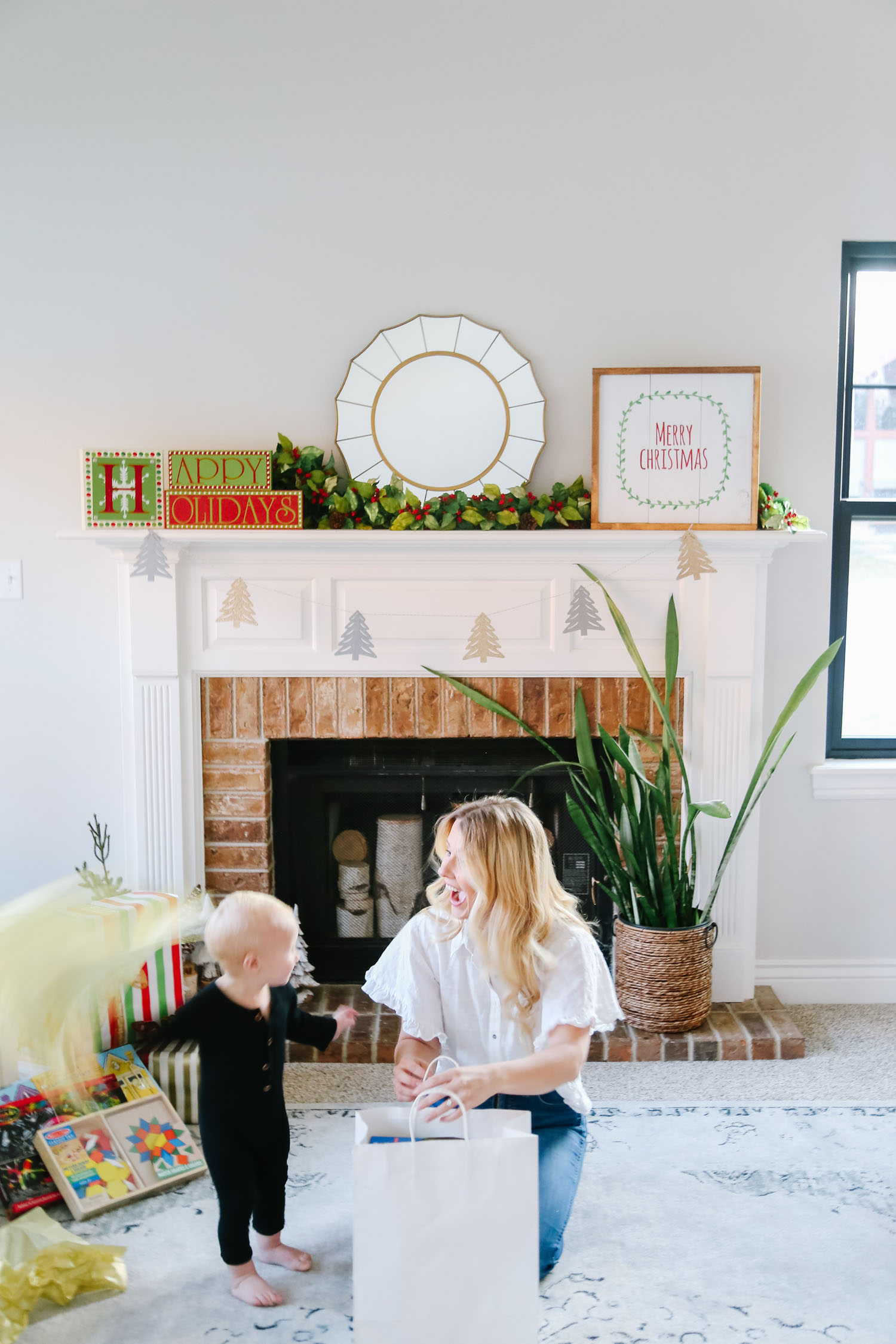 Our almost 12 year old grew up with all things Little People & Imaginext from Fisher Price and I'm loving getting to watch our baby brother play with similar toys from the brand. We are at an age where these toys are perfect. I don't have to worry about choking on tiny pieces with them. I knew he'd love the bus because his siblings all ride the bus to school and he loves watching them and waiting for them.
I have a feeling all that he will be asking for next year is going to be anything LEGO or Hot Wheels.
Kohl's has such an amazing variety of toys. You can shop for girls, boys, babies, tweens, creatives, crafters, builders. Easily put, Kohl's has gifts for all that are on your list.
My blog may contain links to other websites. I am not responsible for the privacy policies of those other websites. When you click on a link, your information may be collected by those websites so I encourage you to read their privacy policies. Any affiliate links are not associated with Kohl's.
---