This easy healthy snacks on the go post is sponsored by Foster Farms.  As always, all thoughts and opinions expressed are my own.

I'm so excited to share this post today! If you are anything like me, sometimes your lunch or your go to snack ends up being leftovers of whatever your kid is eating. I have a few go to, easy, simple, quick, healthy, snack options to share with you! I am always looking for snacks that fall into the categories I shared above, but for a long time, PB & J crusts from my kids sandwiches or their fruit snacks was what I was grabbing.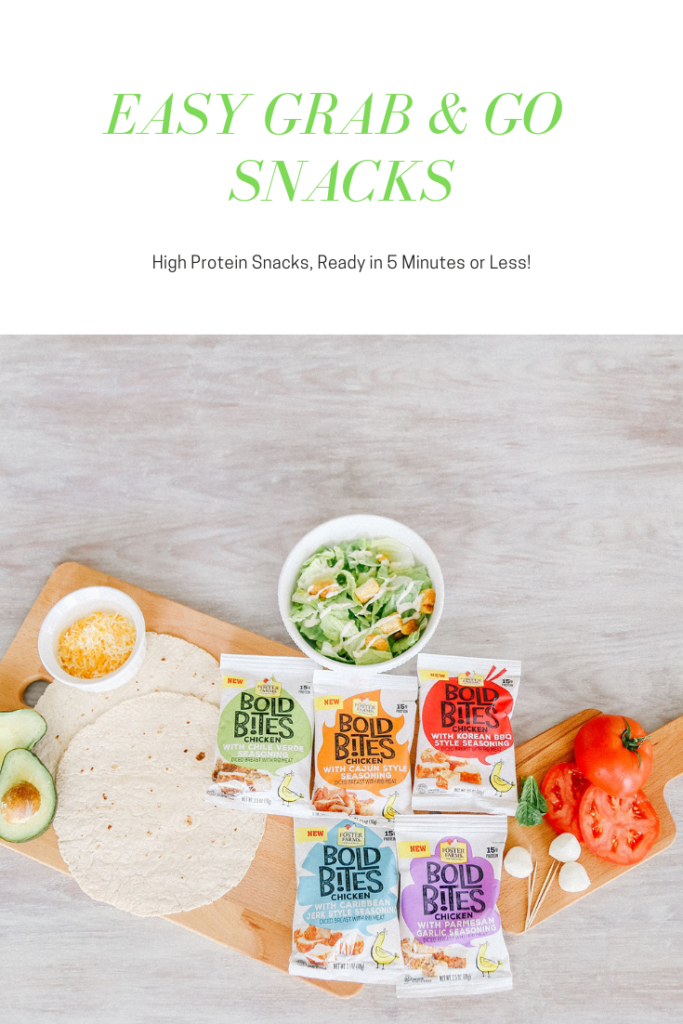 The new Bold Bites Chicken from Foster Farms are so yummy, easy to throw in with anything you are making or just eat them on their own.
I won't go into a ton of detail on this easy healthy snack post, but my husband and I have been doing Keto for awhile now and these are perfect for a high protein snack.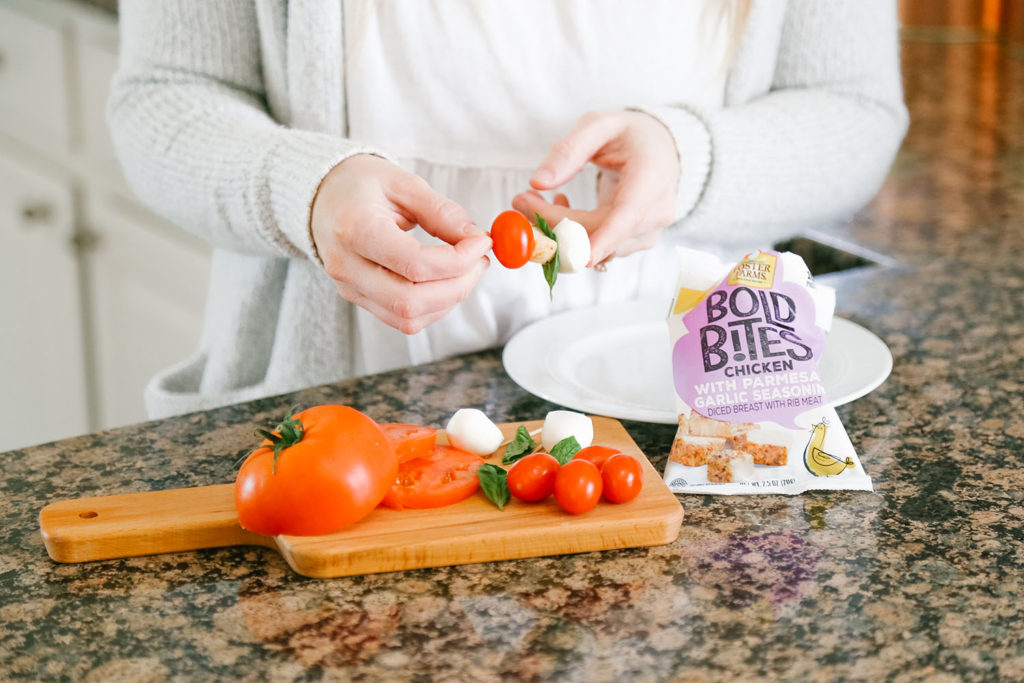 My first easy healthy snack idea was to pair the Parmesan Garlic Chicken with tomatoes (cherry & roma because I love them both), mozzarella balls, and basil on a toothpick. Top them with Balsamic Vinegar Glaze and it feels like you are really treating yourself! I love the glaze because it pours where I want to it pour. Using balsamic vinegar is great, until you only want a little bit and in a certain place on the dish and it goes everywhere.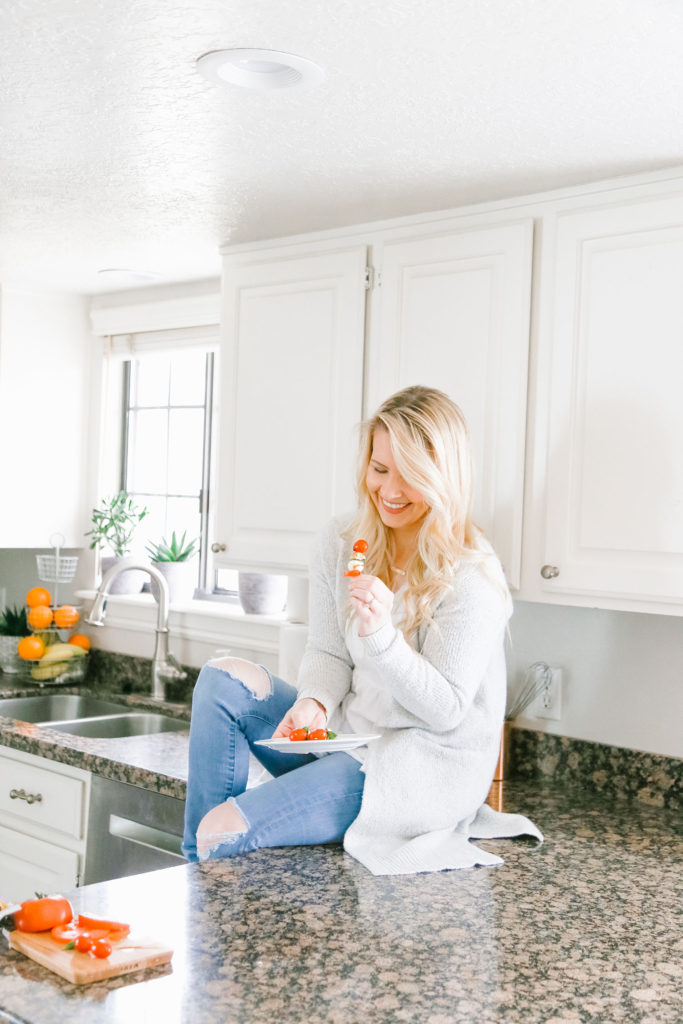 It's great that there are no Nitrates, Nitrites, artificial colors or flavors. With 5 different flavors, you will definitely find a favorite. Or you can be like me and love them all.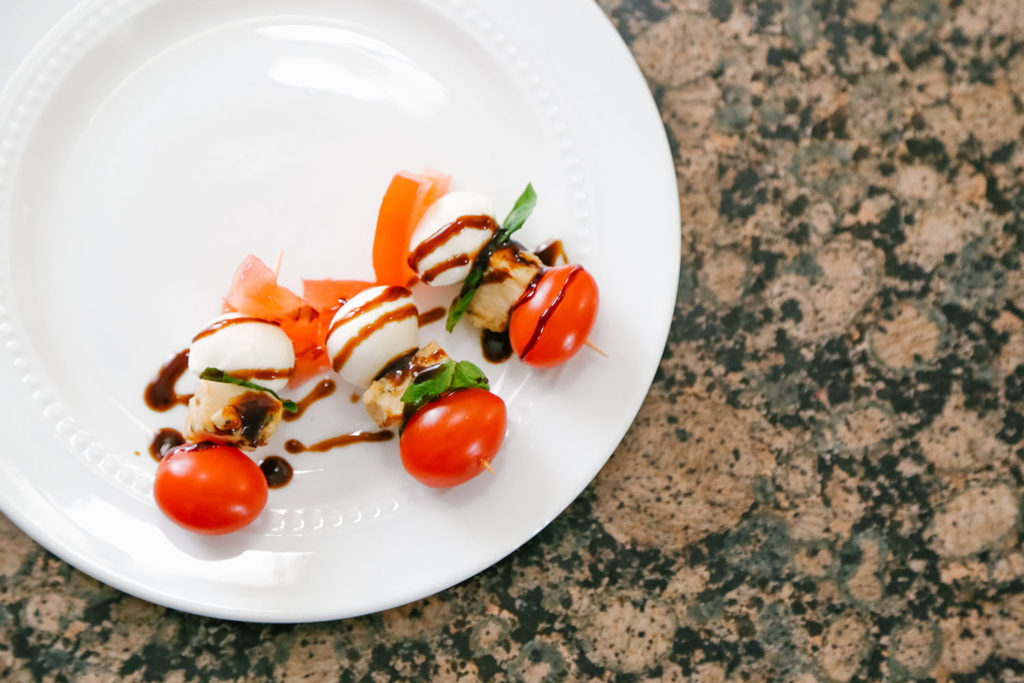 Another snacking option is to add chicken to your wrap. I'm loving this low carb wheat tortilla option. My sister in law introduced us and I might be converted over regular tortillas. Throw in some avocado, cheese, salsa, and the Chile Verde Chicken.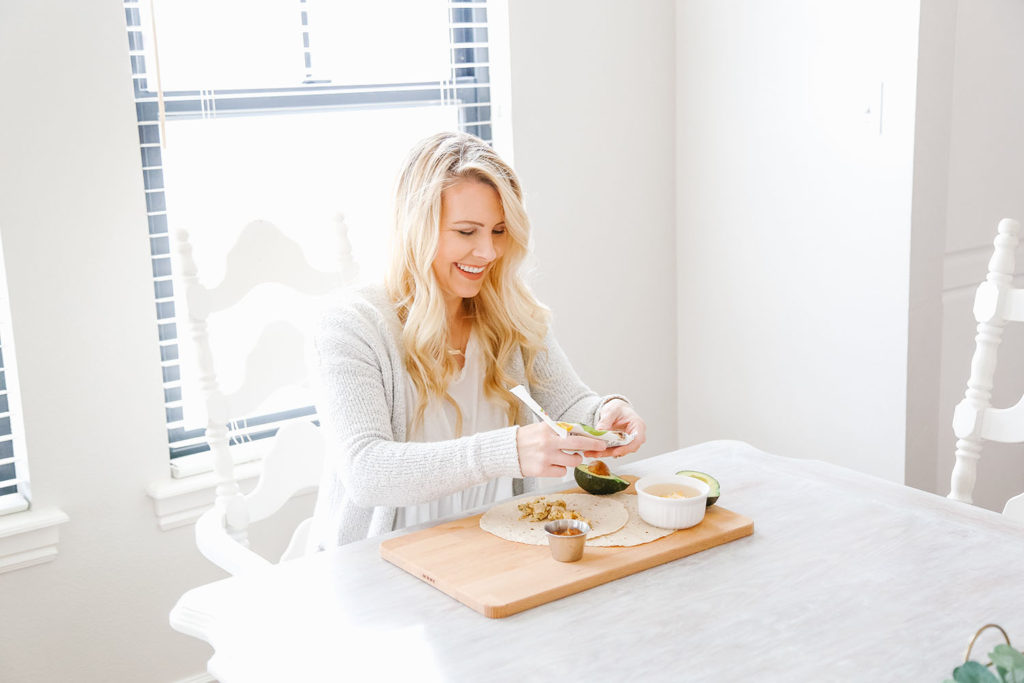 These all are 5 minute or less easy healthy snacks on the go ideas! I work & snack during my little guy's nap time so if I can't make something quick, there's a good chance I'm snacking on things that I shouldn't be.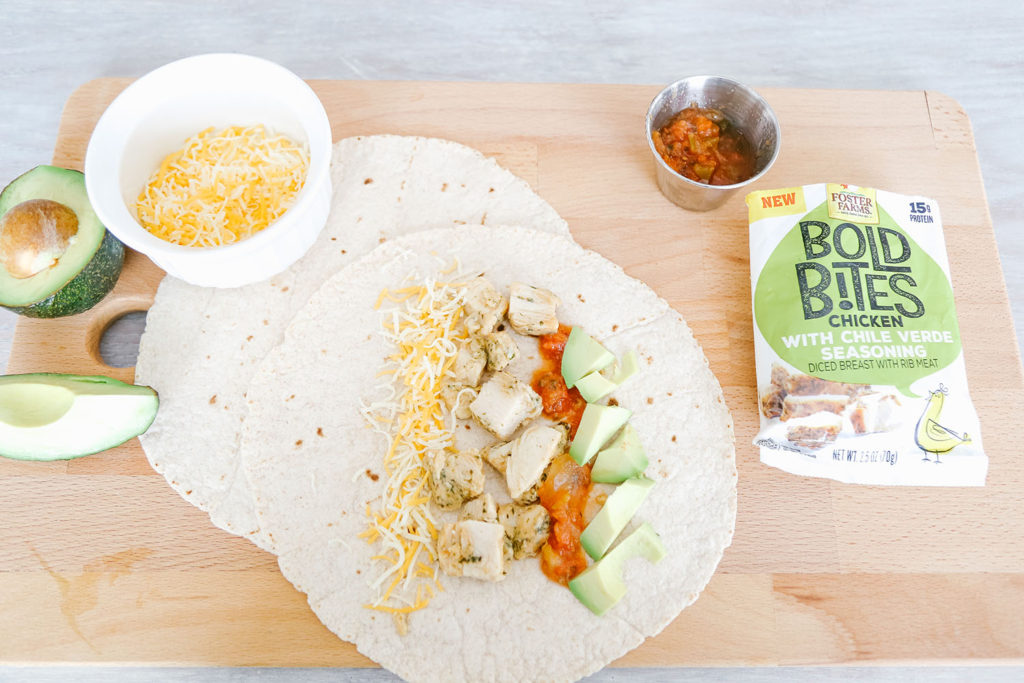 Sometimes you just crave a salad. I am not the type to normally crave a salad. I wish I was! I love them & I know they are good for me, but I definitely lean towards comfort foods first.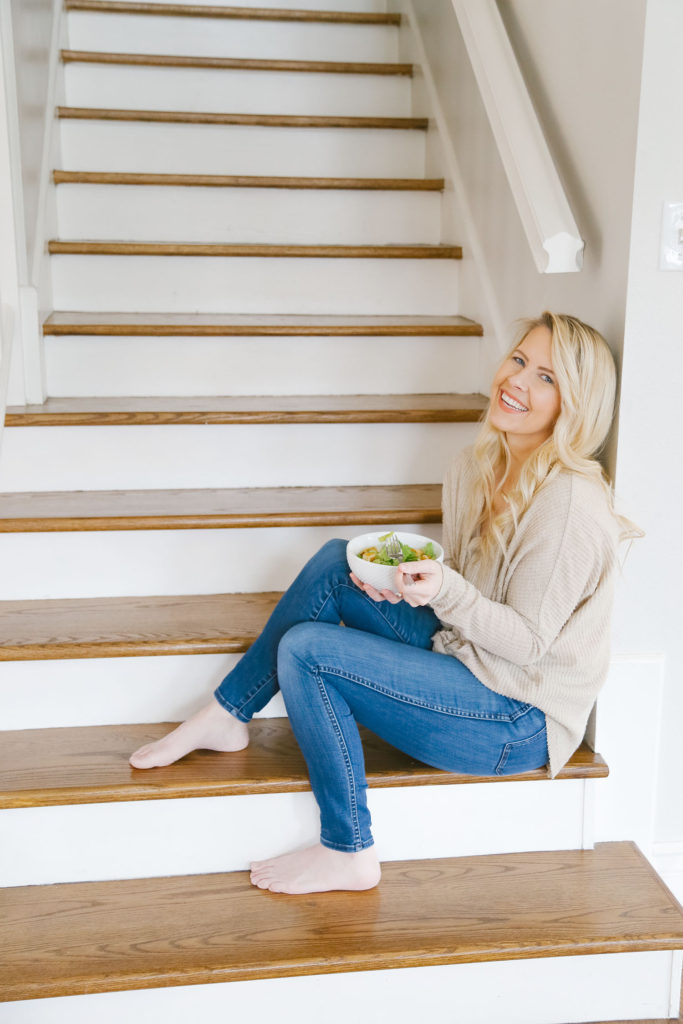 The Caribbean Jerk Style Chicken was delicious in a Caesar Salad.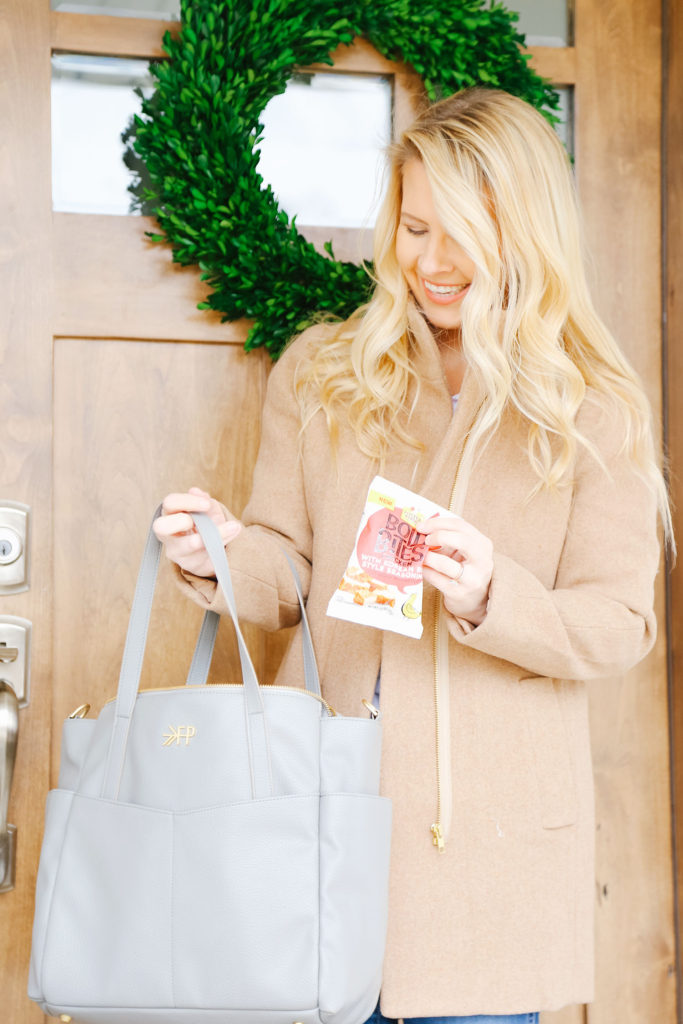 If you are on the run, can't sit down and eat, these are small bags and can head out with you. I know spring sports will be starting again soon & I remember having a stash of treats in the car last year because we were always running around.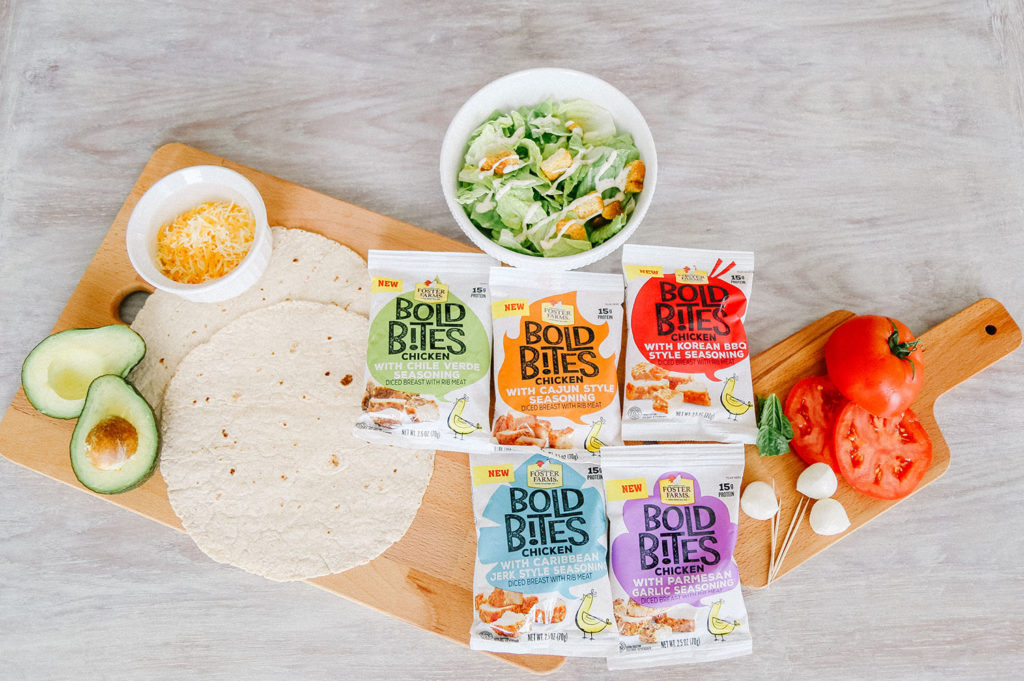 When I find something I like, I love sharing it. I love simple. Even if you've got snacks covered, try throwing these healthy easy snacks in the go in your favorite dishes. I know I can use some help when it comes to prepping our meals at home and the fact that these are already done is a game changer for me. These are so good and can be found at your local Wal-Mart, Target, Kroger, Safeway, Save Mart,
Lucky's, Albertsons, or Vons.
PS: Loving these easy healthy snacks on the go? Click here now for some fun back to school snack ideas!
This easy healthy snacks on the go post may contain affiliate links.
---