Summer is here and I am so thrilled! I feel like I checked out right after Spring Break and it was a struggle to finish strong. I'm really wanting to simplify life this summer with all the kids home, but in the same breath I wonder if life with 4 busy kids ever looks "simple." I want to have fun without running us ragged. So I'm going to share some of our favorite outdoor summer activities and at the bottom is a fun Amazon gift card giveaway to help you enjoy what is left of spring!
Scroll down and you will also see where the kids and my outfits are from. I noticed everything is on sale, like huge sale. The kids outfits are under $10!
Top 10 Fun Outdoor Summer Activities for your Family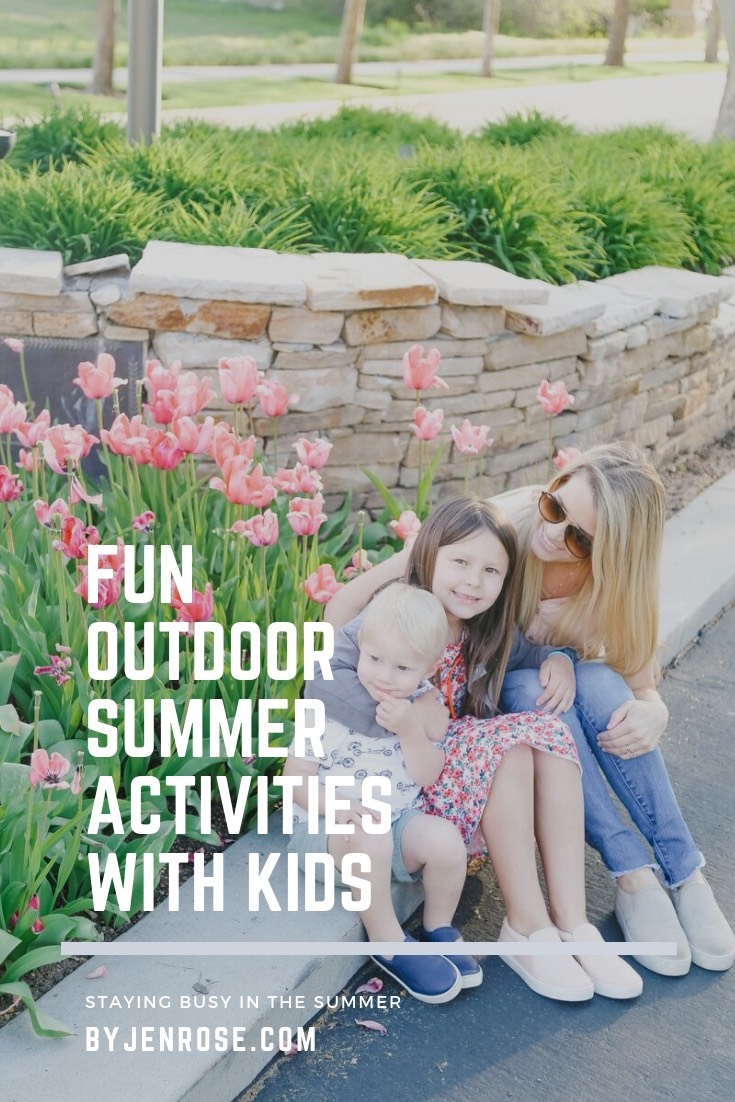 1. Camps
Look up your local dance studio or high school. I have found some of our kids favorite summer sports camps through the local high schools. They will usually run for a period of 1 week, 3-5 days of that week. We sign our son up for a couple if they are at different times. We have had great luck with tennis and basketball camps so far. We find dance classes that are introductory for our girls to try during the summer and if they love them, we continue into the school year.
2. Find a new hike
We do a little bit of research on AllTrails to find a new hike or to repeat one of our favorites. We love hiking, more like easy walks that everyone can do.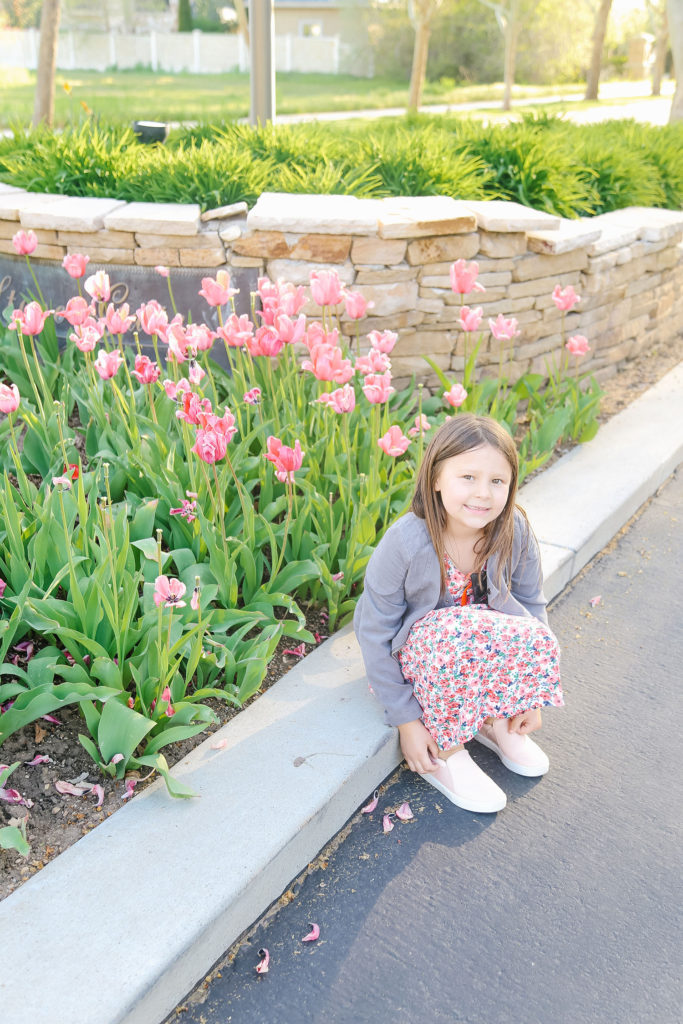 3. Late Night Movie Night
What is it about kids loving to stay up so late?! They'll understand sooner than later that they'll be wishing for the nights of going to bed at 8:30. My favorite treat for these nights is either White Chocolate Popcorn or S'mores made in the oven.
4. Fairs, Parades & Fireworks
I seriously feel like we have lucked out with Utah summers. This winter has been soooo long that I am hoping for a longer summer 😉 It feels like there is a fair every week throughout the summer and they are pretty close in distance to us so we try and hit them all. Every one of them is different with different shows or a different specialty treat so going to a few of them is definitely worth it.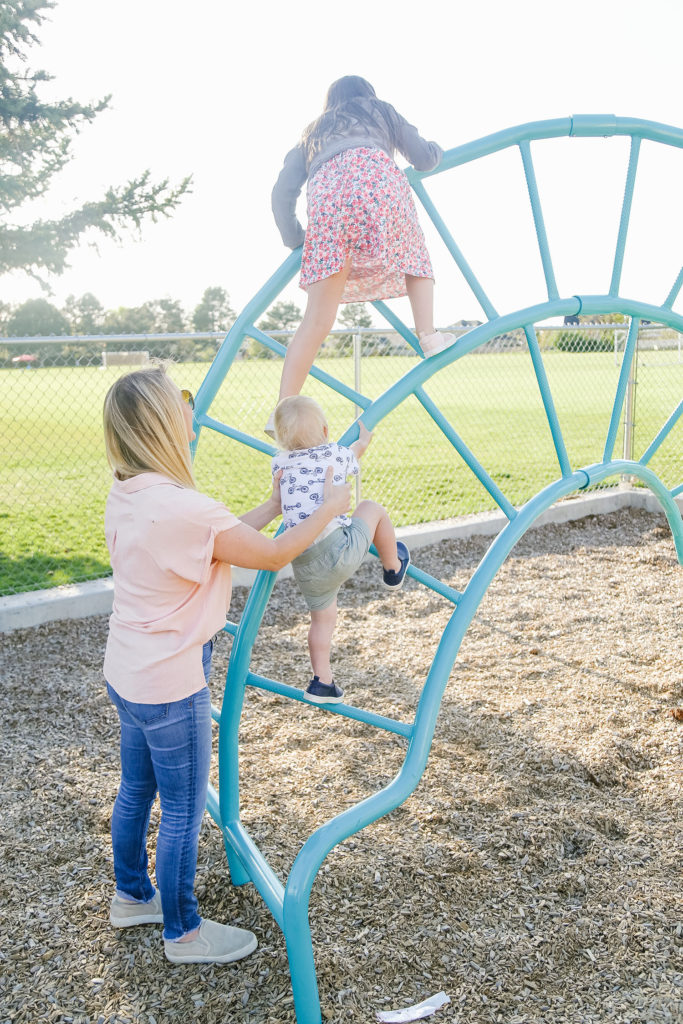 5. Late Night Neighborhood Games
We did a few of these last summer and they were so fun. Set up a folding table in your yard with drinks and snacks and let the kids play fugitive for a bit. We walk around the neighborhood to keep an eye on the kids and put up some signs so people go slow (our neighborhood is a circle so that is helpful on traffic), but you could always play in a yard. Carmelitas & chocolate chip cookies are a must have for the evening!
6. Library Trips
Getting my kids to read is definitely tricky. I love all of the tips and tricks Everyday Reading shares. I love her reading chart and plan on implementing different things I've learned on her site.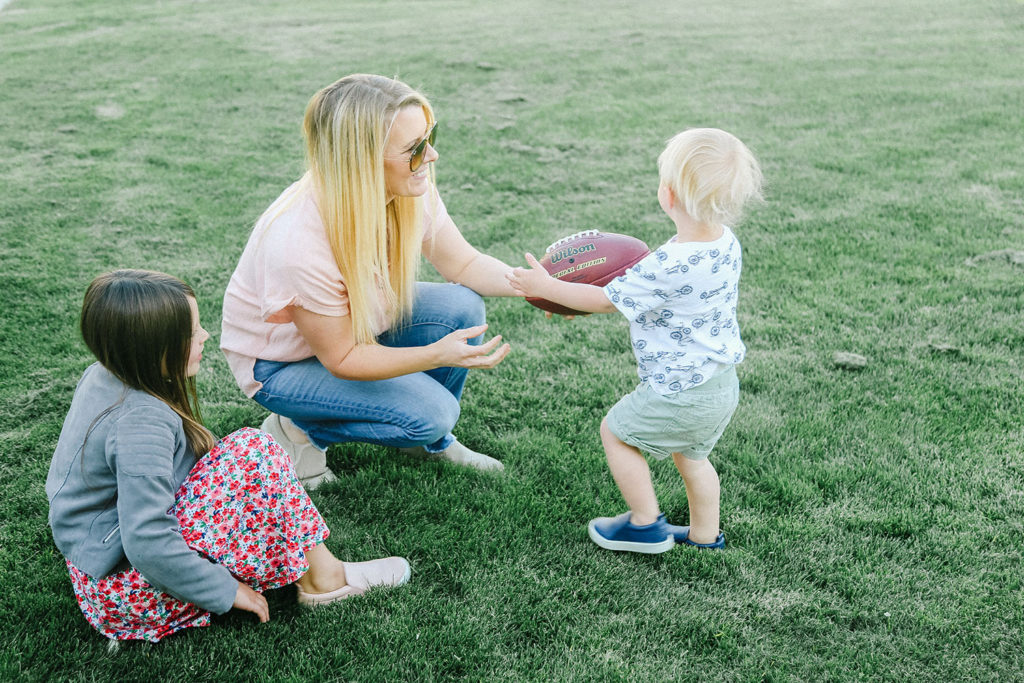 7. Try 1 new thing.
When I set big goals for the summer and kids and routine, I end up more stressed than excited. You can try 1 new thing as a family, just yourself, or have every person pick a thing for the family to try. Two summers ago we tried paddle boarding and loved it. Last summer we bought a couple of paddle boards and had such a blast taking them out with grandparents, aunts, uncles and friends.
8. Grab some type of water pass.
Living in Utah doesn't give many opportunities to have a pool. Our kids ski more than they swim. Growing up in California, I swam more than I ever saw snow. During the summer I need some water and lots of sun. There are beautiful city centers here that have all the bells and whistles when it comes to their pools. Slides, lazy rivers, diving boards, kiddie pools. We might grab a punch pass or just a day pass (whatever is a better deal for a group) and go to different pools over the summer.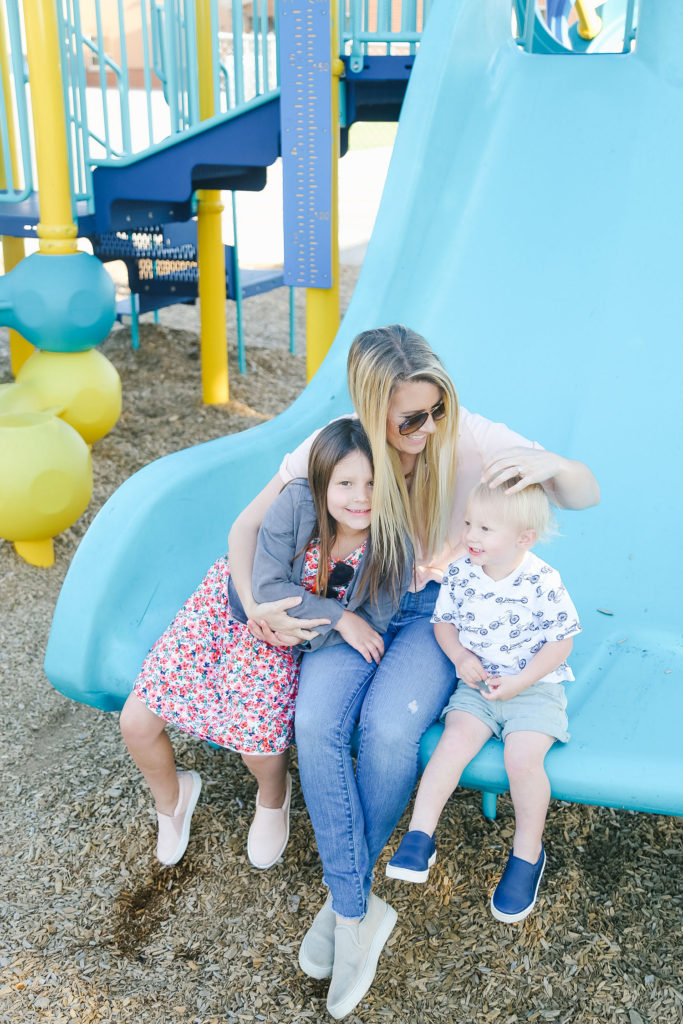 9. Cook & Bake with your kids.
I actually asked my kids before writing this post what they wanted to do this summer and this was one of their responses. There was a quick minute of mom guilt because when I make meals, I'm usually on a time crunch. The same principle goes with cleaning. Sometimes we know we can do it faster & better on our own. I am going to be making a big effort this summer to ask for help and plan easy meals that my kids will be able to execute almost on their own.
10. Have a water balloon fight & enjoy!
The best water balloons ever that take 2 seconds to fill up. Amazon or Costco for the win. These are genius. Whether you fill up water balloons or turn on the sprinklers. Whether you read 50 pages of a book or 1. Whether you go on a vacation or sleep in your backyard on the trampoline, have such a fun summer soaking up the time you have with the people you have.
What about you? What are some of your favorite summer outdoor activities? Let me know in a comment below!!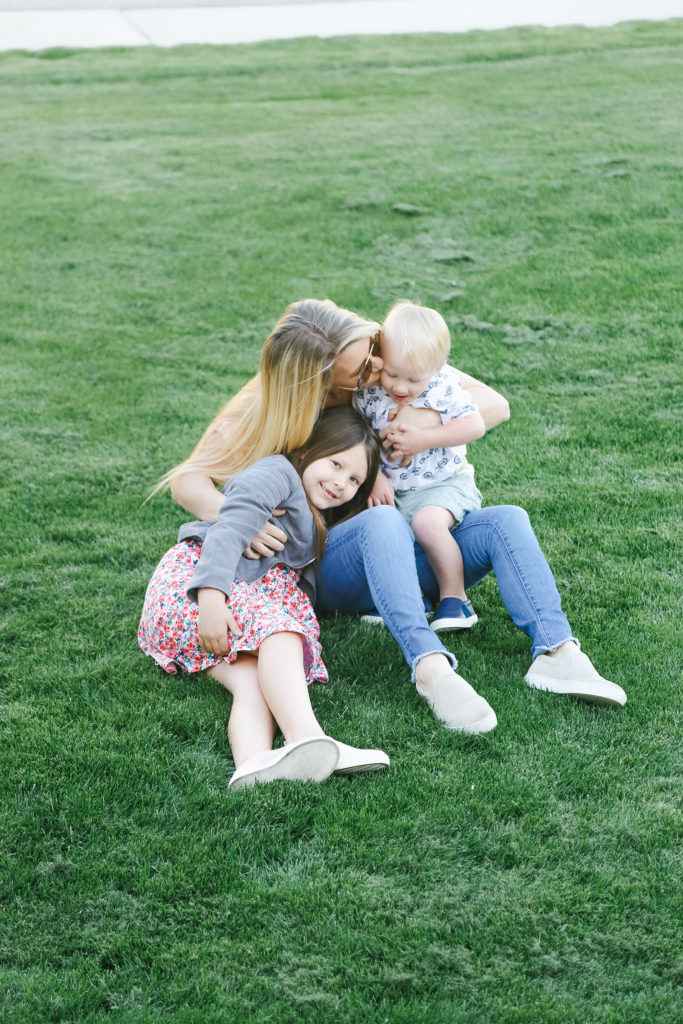 SHOP OUR SUMMER LOOKS: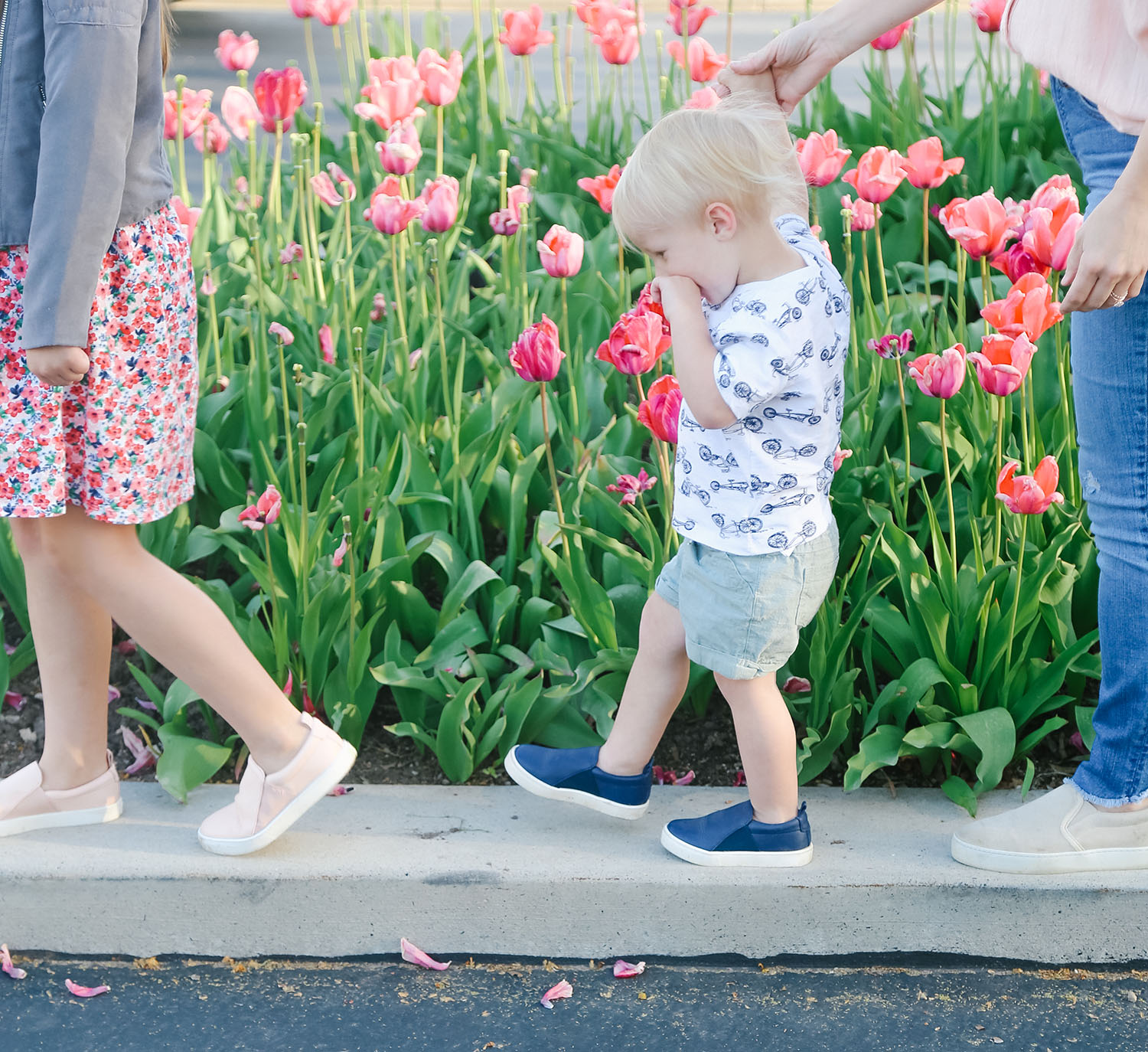 SHOP OUR SUMMER LOOKS:

Time to treat yourself to some of your Amazon favorites this Spring!
I've teamed up with a group of bloggers to give you
a chance to win a $400 Amazon Gift Card!
To enter: complete the steps in the rafflecopter below. The more steps you complete,
the more entries you receive, and the better your chance at winning!
This giveaway runs until Thursday, June 13th at 12am PST
Winner will be announced here. Good Luck!
*this giveaway is in no way sponsored by Amazon.
---