This shop has been compensated by Collective Bias, Inc. and its advertiser. All opinions are mine alone. #FirstMomentsMadeSimple #ForBetterBeginnings #MomsFirsts #CollectiveBias
I had a few sweet friends throw me a baby shower a few weeks before I had Ty. They asked me to please register somewhere so people would know what I was in need of. I felt silly even having a shower for my 4th baby and told them all I needed was a car seat (which we would be buying), diapers, white onesies, & that I'd like a Playtex Diaper Genie® Complete.
Isn't it so funny how things change from your first baby to your last?
I like to think that I've learned a few things 😉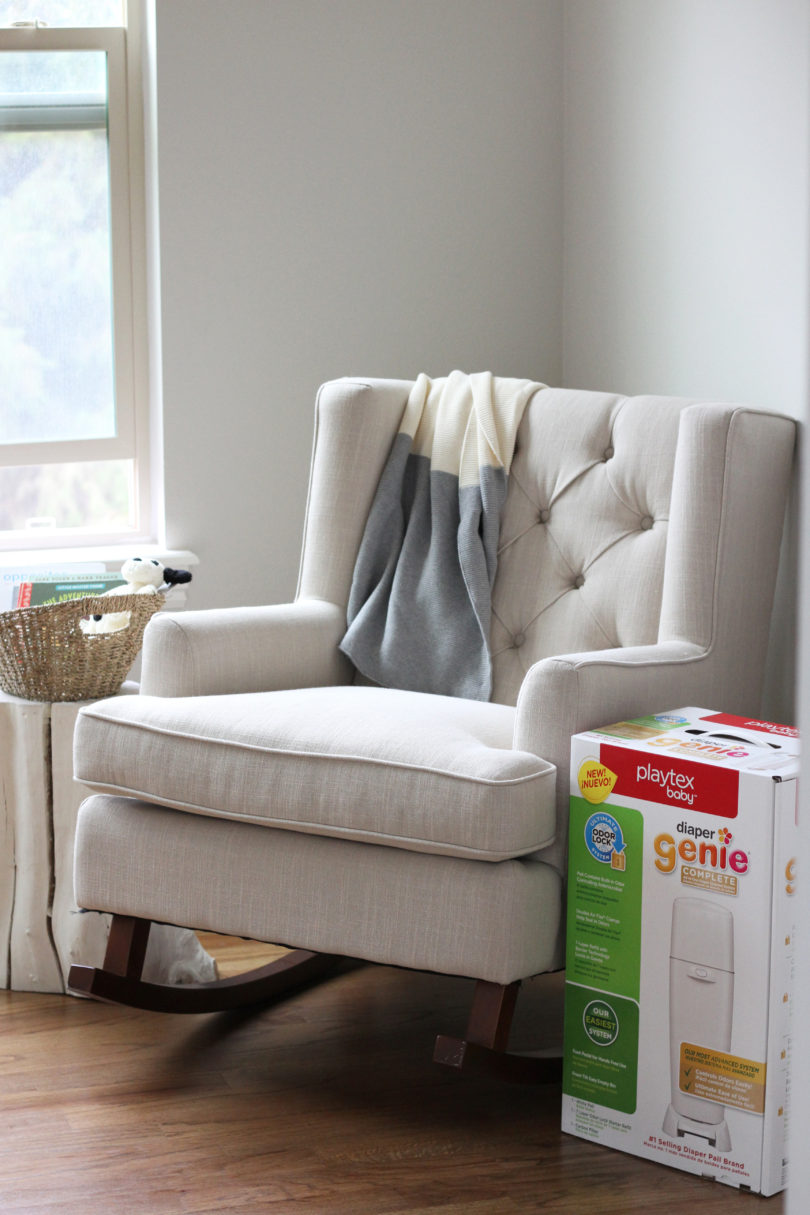 I had a Playtex Diaper Genie® with my first and used it all of the time. It made life so much easier. With my next 2, I didn't have one and knew I wanted one again. It was a great product years ago & I knew Playtex made an even better one now. The Complete option was selected as a "Mom's Pick Best of 2017" award winner in the BabyCenter Awards, along with ranked 1st place in the Diaper Pail category. The BabyCenter Awards are voted on by moms on BabyCenter. Isn't that cool?
The Expressions option is fun because you can pick from a bunch of different designer fabric sleeves so that the pail can match your nursery.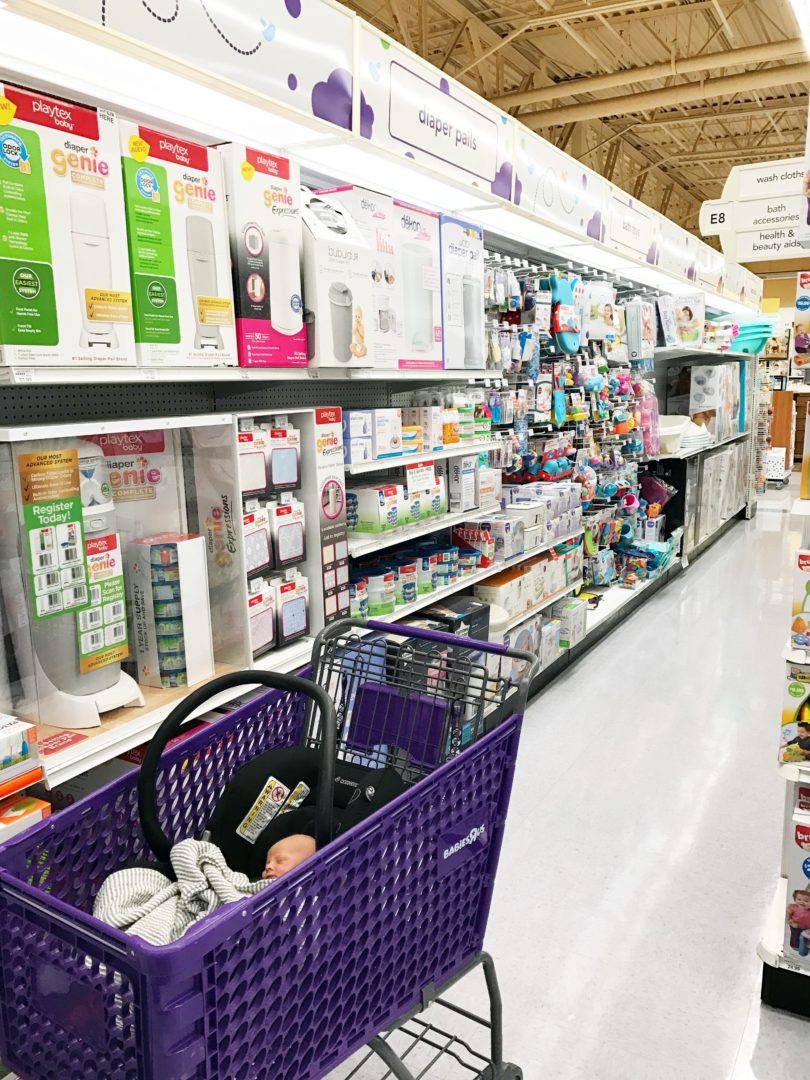 While I was registering for a few things at Babies "R" Us, I walked straight in and to the back because I assumed the diaper pails would be by the diapers. A few sweet employees asked if they could help me find anything & being the seasoned mother I thought I was, I kindly said no I was good. Well, at our store the pails could be found towards the front, near the bottles, bath tubs, & play mats…With a huge sign that says diaper pails. 😉
If you are pregnant, I definitely recommend participating in the Babies "R" Us Registry 101 & the Registry Completion Events offered at their stores. The Registry 101 event helps new moms who are setting up registries & someone will help guide you through it. I wish I would have used it the 1st time around. I was registry happy and registered for everything! The completion portion is what I took advantage of after the baby got here. You can get a discount for all items on your registry that were not purchased.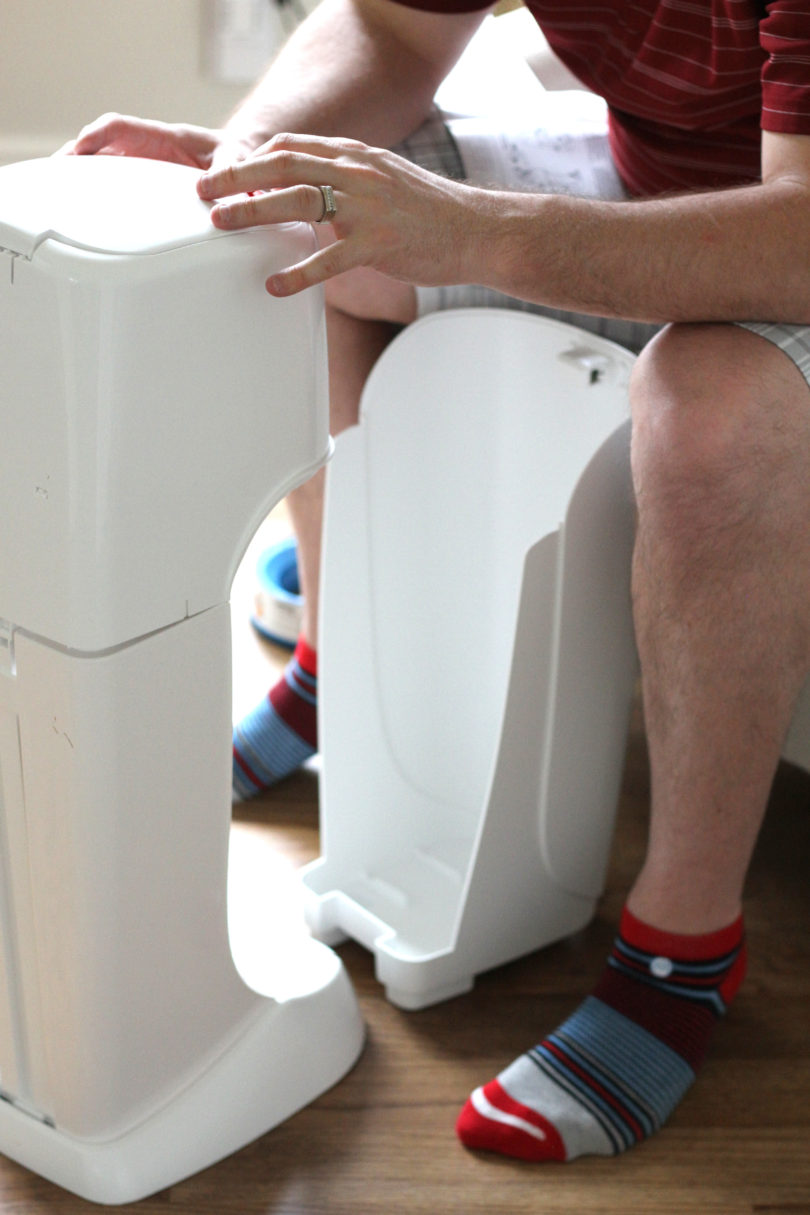 I decided on the Complete option because I loved the look of it and it will look great in my nursery once it's all completed. Pieces are arriving in the next couple of weeks & I'm so excited! My husband put it together in less than 5 minutes. While I loved my first Playtex Diaper Genie®, I know I will love this one even more. With our 1st baby, my husband was finishing college and we lived in a small apartment. Now that we live in a house with multiple levels, I'm realizing just how much easier it makes my life. I don't want to have to run up and down the stairs to toss each diaper. Thank heavens for the Odor Lock System which is the hero of every baby's nursery.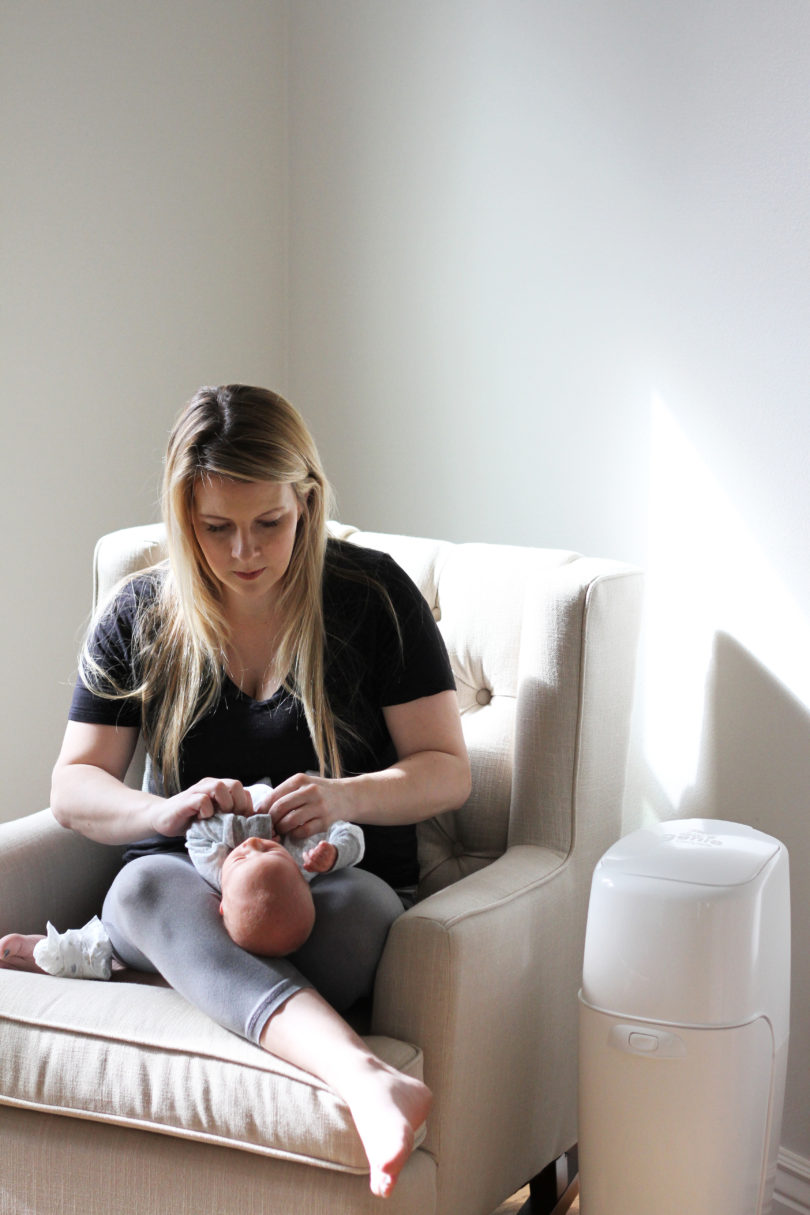 Besides my new diaper pail, would you like to know what else I'd recommend registering for?
*A good bath tub. Look for one that fits in multiple sinks. We moved around a lot and it was awesome to have one that could fit in my kitchen sink, bathroom sink, or one of the grandparents sinks for when we visited. They are so easy to wipe down & fold up.
*If you breastfeed, a double breast pump. Some insurances will help cover the cost of them. Having a double pump saved me so much time.
*If you are planning on breastfeeding or are not planning on it, be flexible & grab a few bottles. There have been times I have supplemented & we love these ones!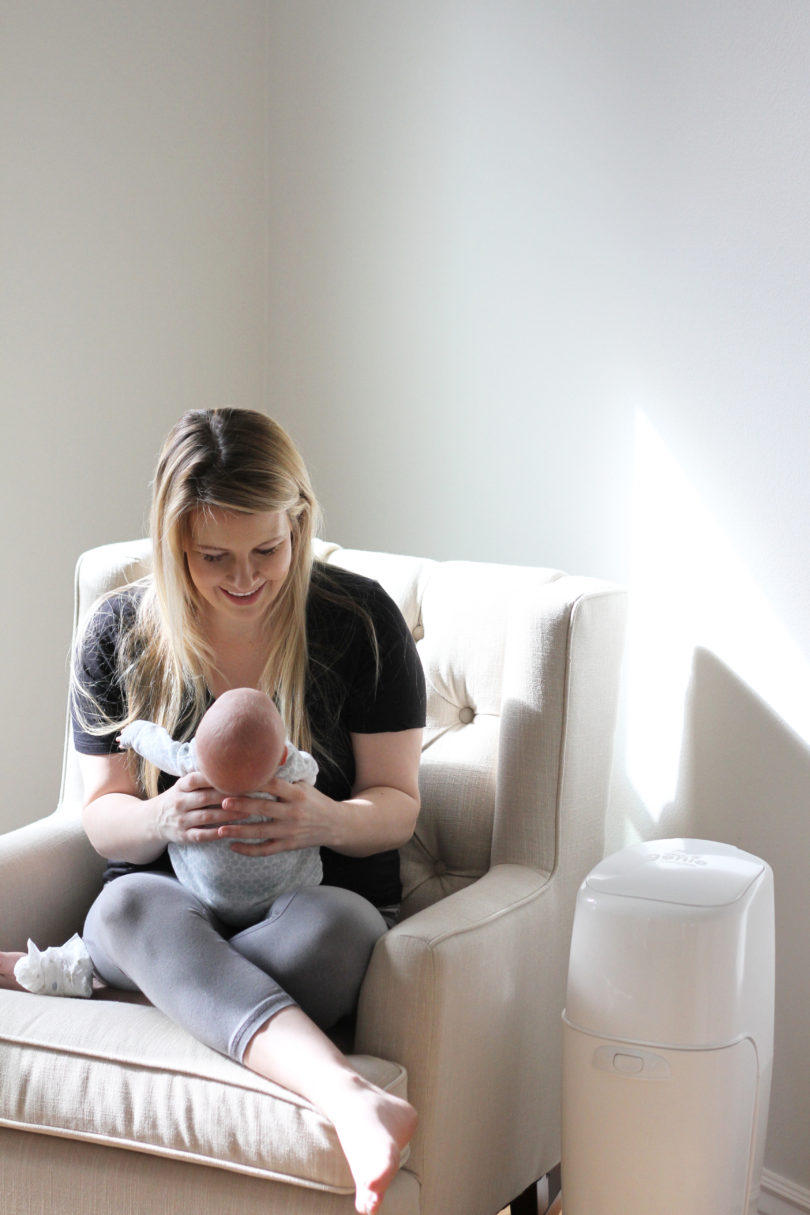 *White onesies or the little snap tees with the mittens on them so the babies don't scrape up their face.
*All the gear. It's great when a carseat can be bundled with a stroller.
*If you travel a decent amount, a stroller frame can be such a nice thing to have. Your carseat can easily hook into it. It's light and easy to fold up.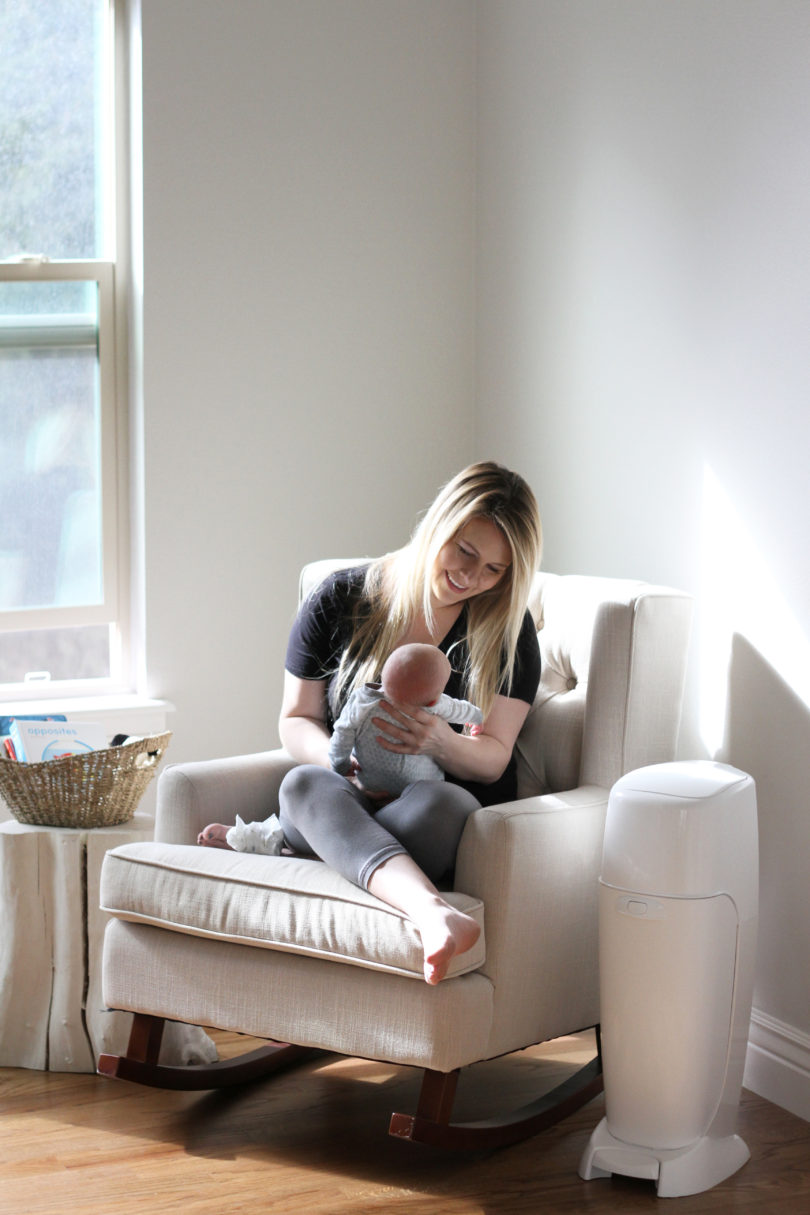 *I love a good rocker or glider. You spend enough time feeding during the day and at night. It's nice to be comfy.
*Baby detergent. Wash all of your baby's clothes prior to bringing him or her home.
*A baby carrier or wrap that you love. There are going to be days that your baby just wants to be held and be close to you. Some of those days, I need to get other things done (hi, 3 other kids) & I need my hands.
*Baby bouncer or swing. They can be a lifesaver!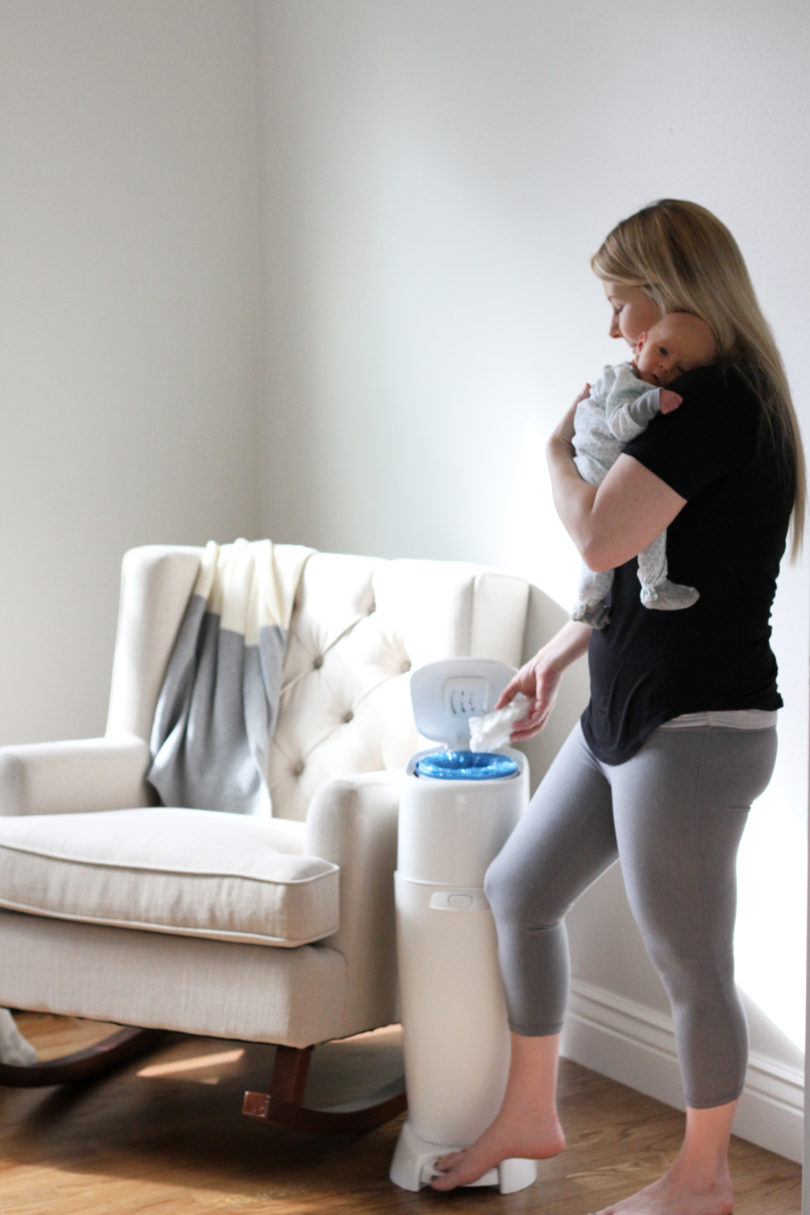 I hope that my top 10 registry items are helpful to you! Every baby is so different & every pregnancy is so different. On top of that, every new mom has to figure out what works for her. Whether co sleeping or putting your baby in the crib from day 1, bottle feeding or breastfeeding, binky or no binky, baby wearing or not, cloth diaper or not, you get to be the mom to that sweet baby. I only wish I would have known a few things earlier so that my stress level would have been a little bit lower.
I also wish that this foot pedal would have been around earlier because it makes my diaper changing life a lot easier!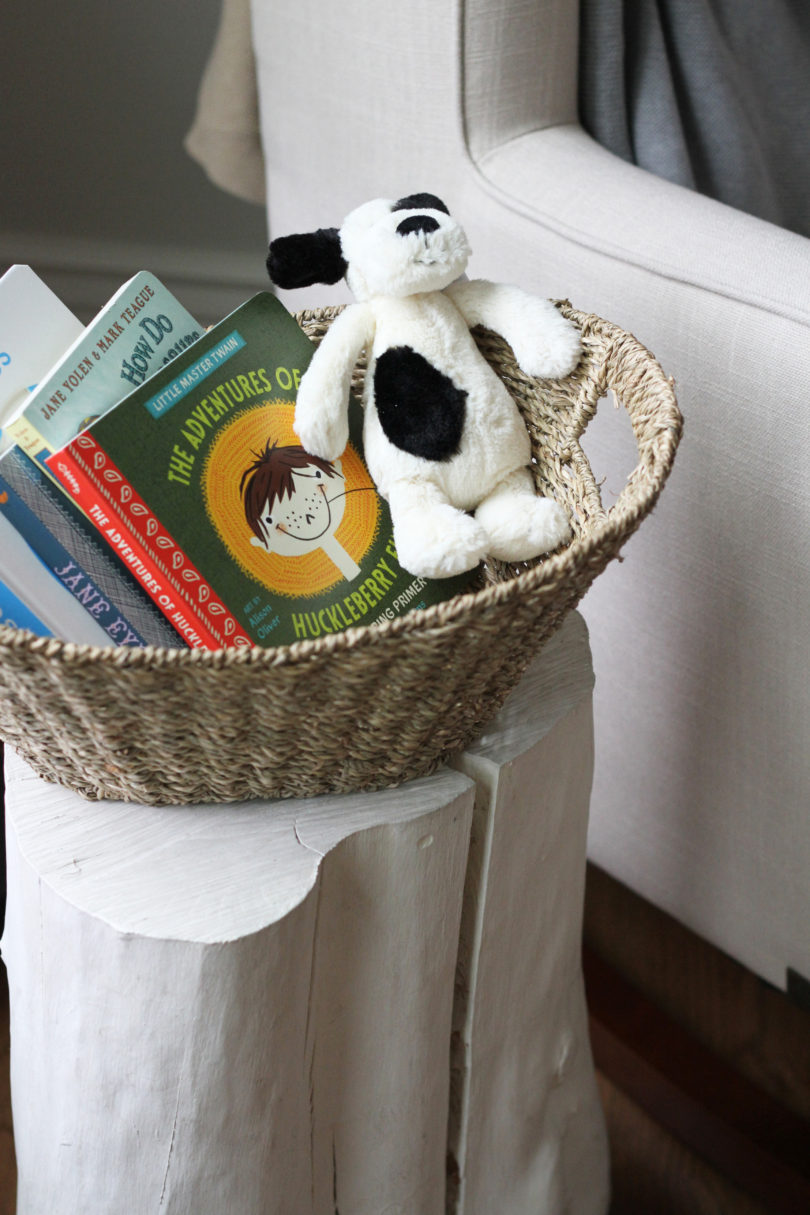 Stayed tuned for more on the nursery!
Follow Playtex on Facebook, Instagram, & YouTube
---