My sister came into town recently & gave me this idea to do a white pumpkin snack board.
I was so excited to do a pumpkin treat board that could work for Halloween & Thanksgiving. I'm not a huge Halloween fan (don't hold it against me!), but I just couldn't get it together with the typical Halloween colors. Hopefully this will give you some ideas for your dessert boards or snacking boards for your holiday season!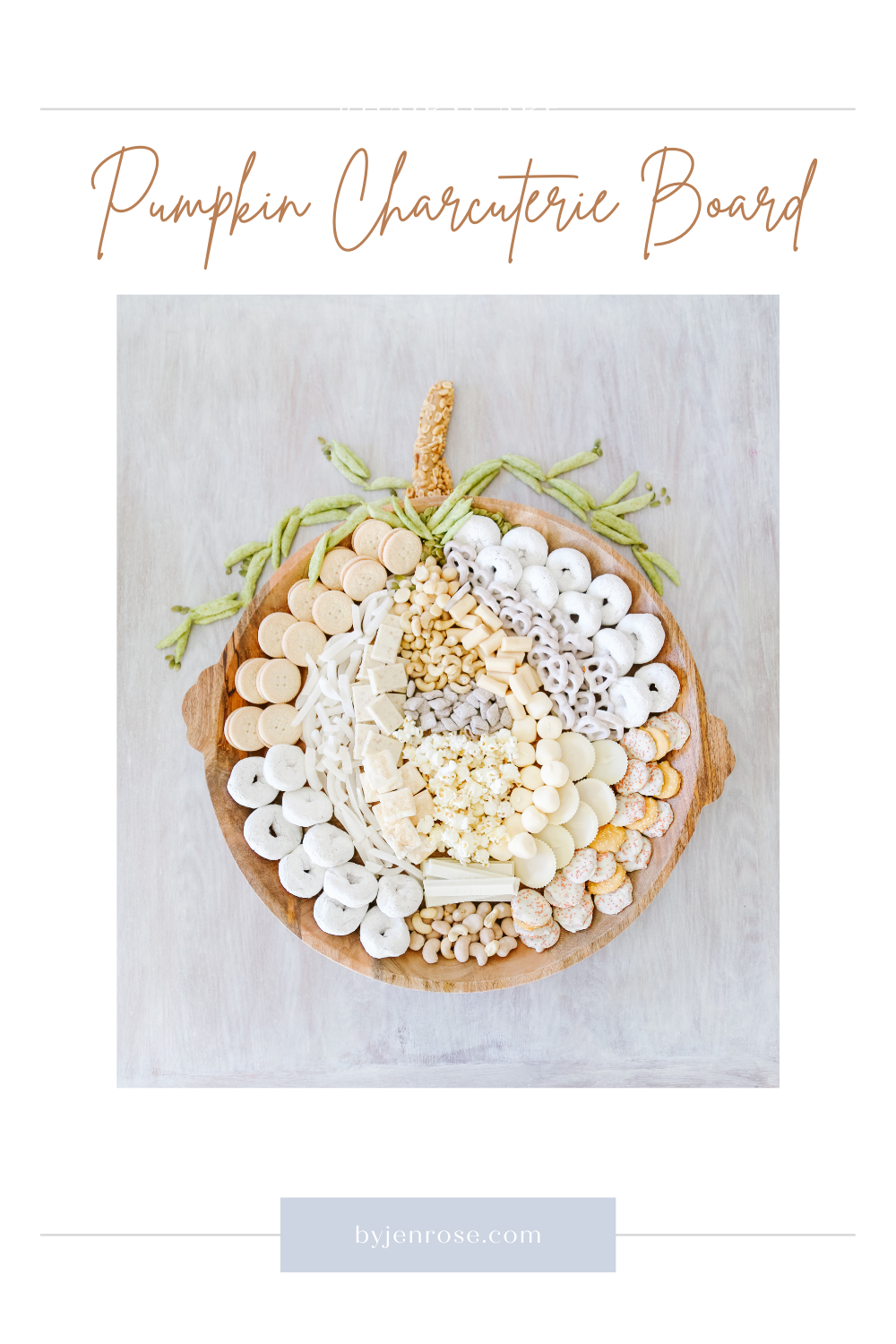 My favorite board that I use the most often is this one & it is one of the most affordable ones I've come across. It's plenty big enough to feed a group and it's beautifully made.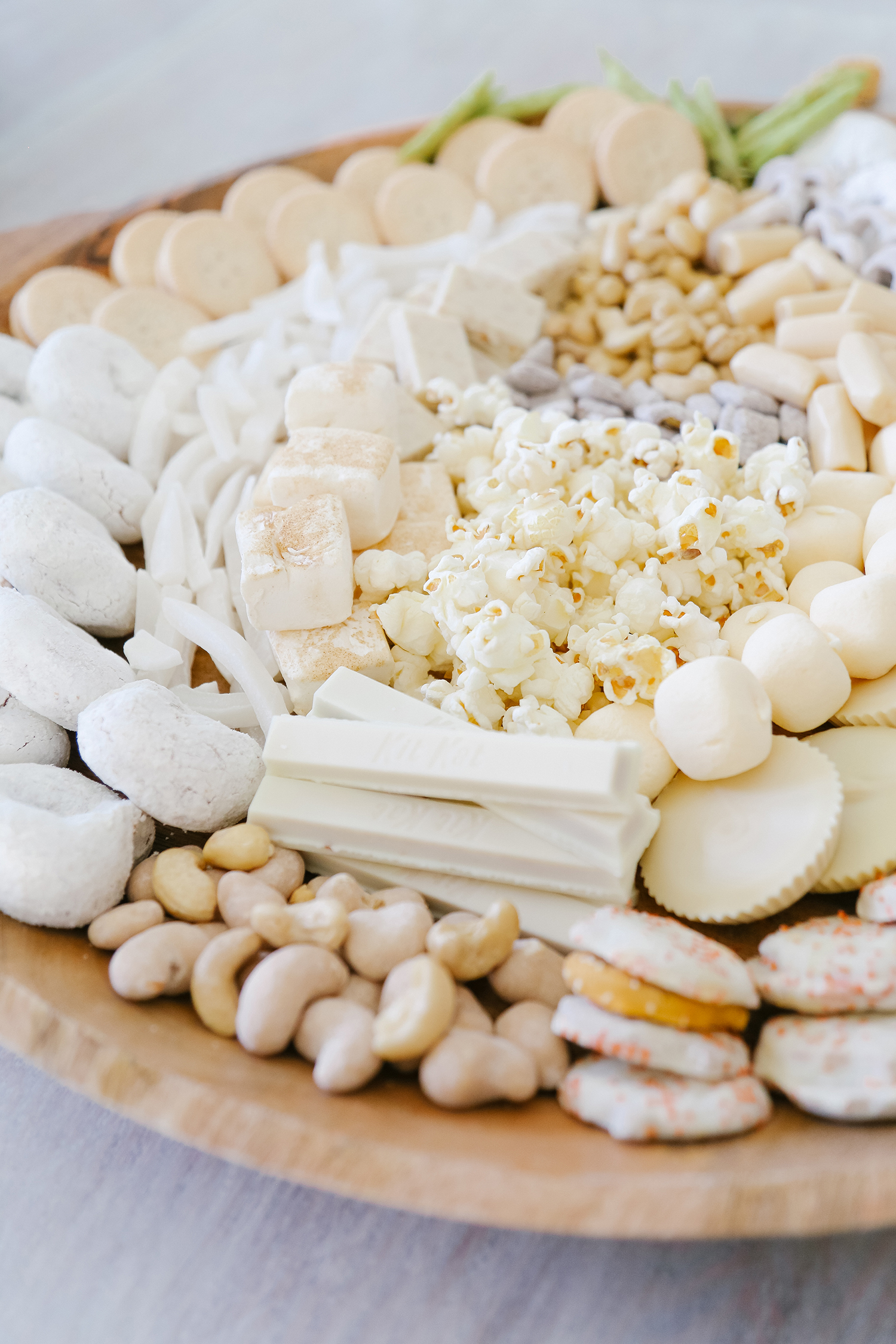 Here are some white & tan snacks ideas we came up with for our pumpkin snack board:
Vanilla Tootsie Rolls
(they are a crowd favorite & always the first ones gone from the Variety Pack)
Skinny Pop
White Chocolate Kit Kat
Dot's Homestyle Pretzels Mr. Dot Bar White Chocolate
Smash Mallow Toasted Vanilla
Hello Kitty Tropical Marshmallow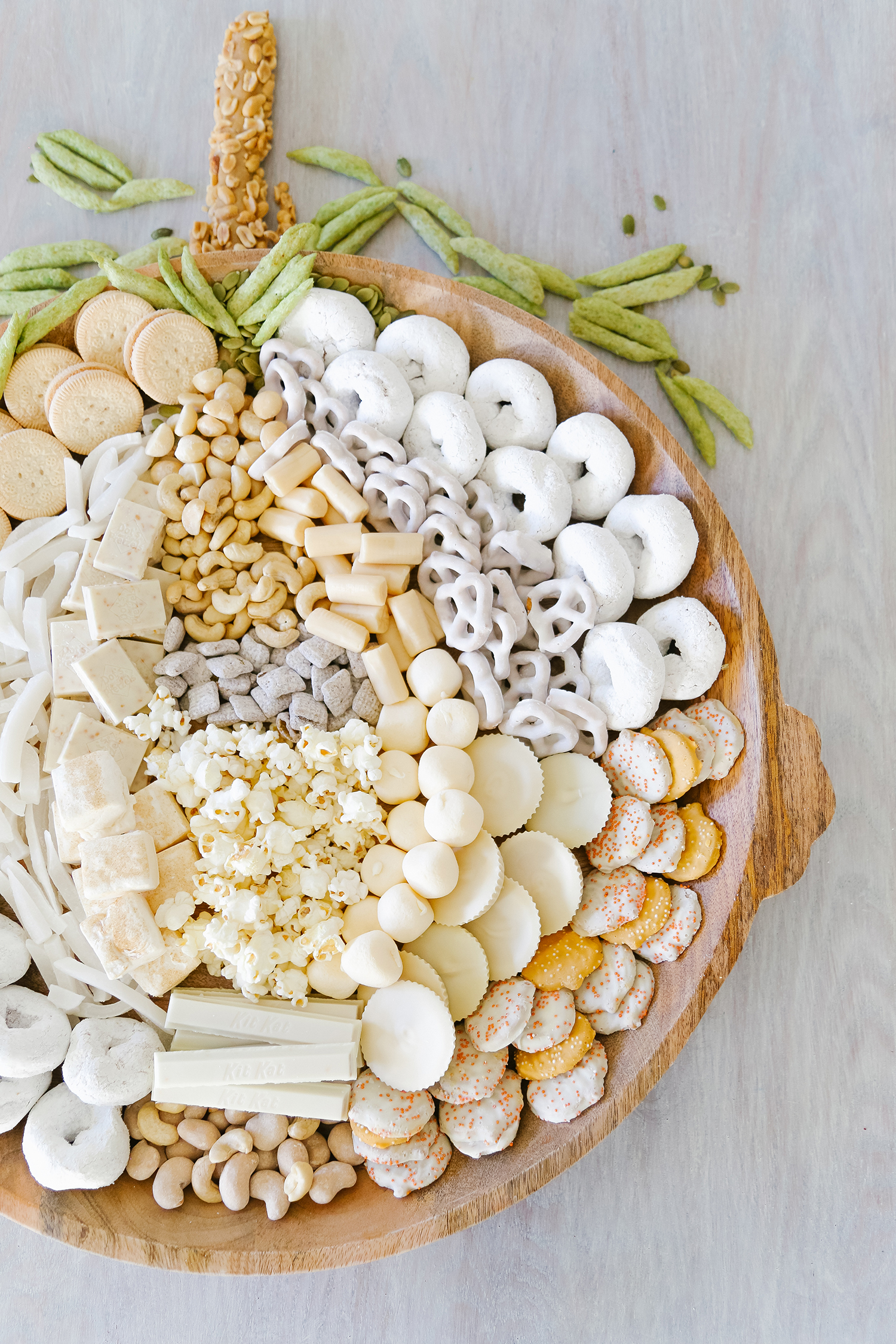 Justin's Organic White Chocolate Peanut Butter Cups
Justin's Maple Cashew Butter Covered Cashews
Kinnikinnick KinniToos
(Gluten Free, Soy Free, Nut Free, Peanuts Free, Dairy Free, Vegan)
Hostess Powdered Donuts
Coconut Strips
White Fudge Pretzels
Macadamia Nuts
Chex Mix Muddy Buddies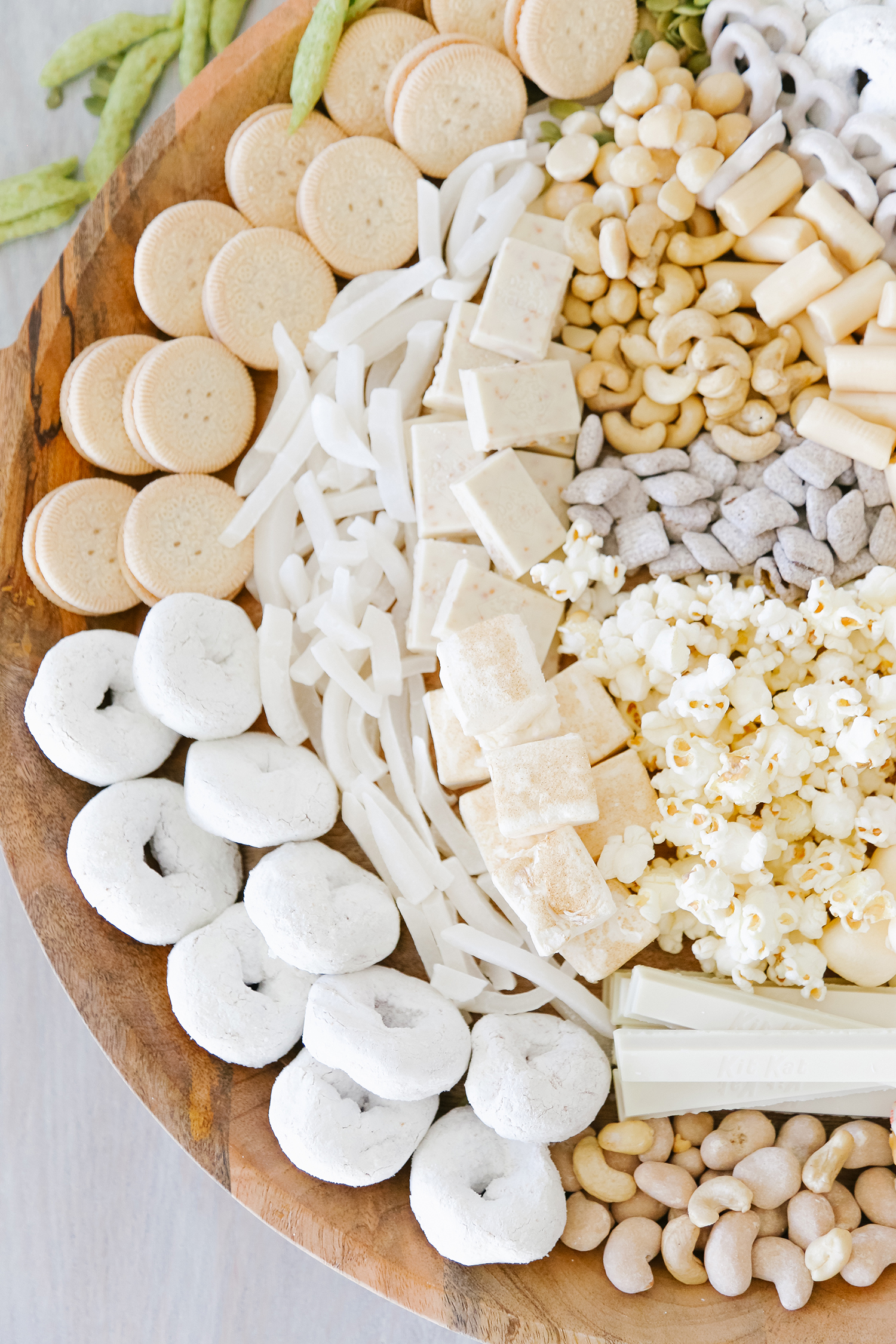 For the stem:
PayDay Candy Bar
Harvest Snaps
Pumpkin Seeds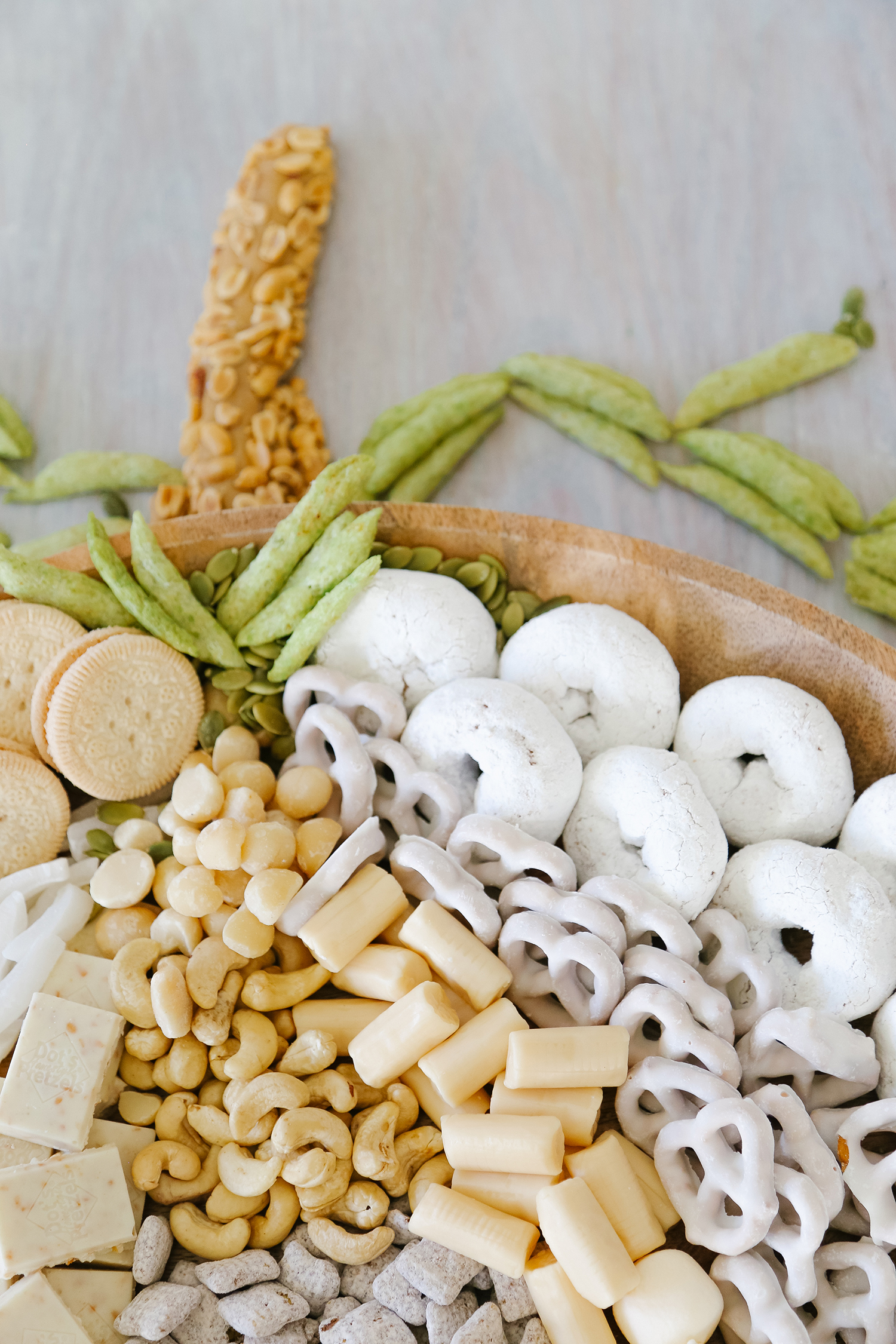 Charcuterie Treat Boards are my most favorite thing to make when hosting friends and family.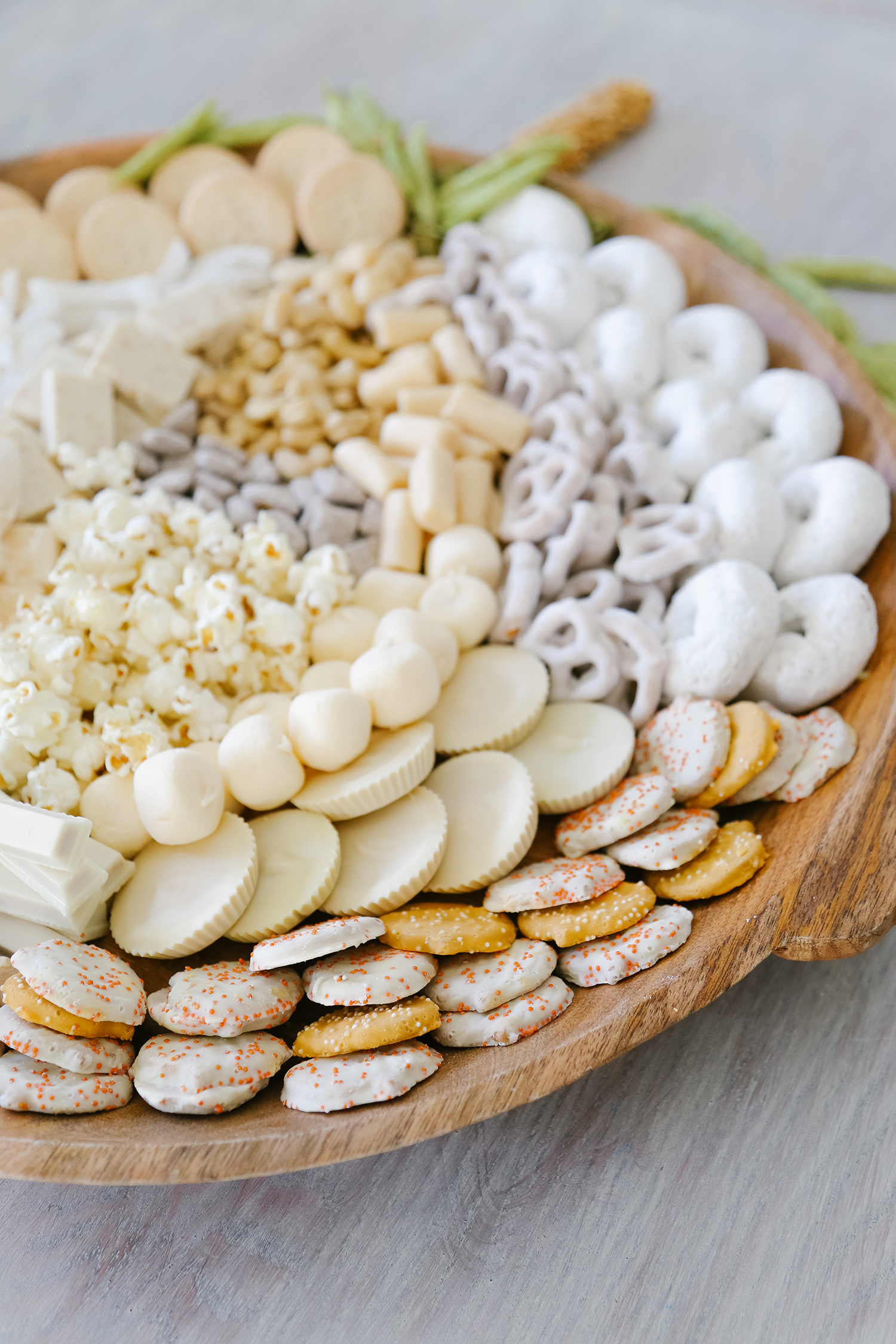 They are so easy to toss together & perfect to graze on while gathered.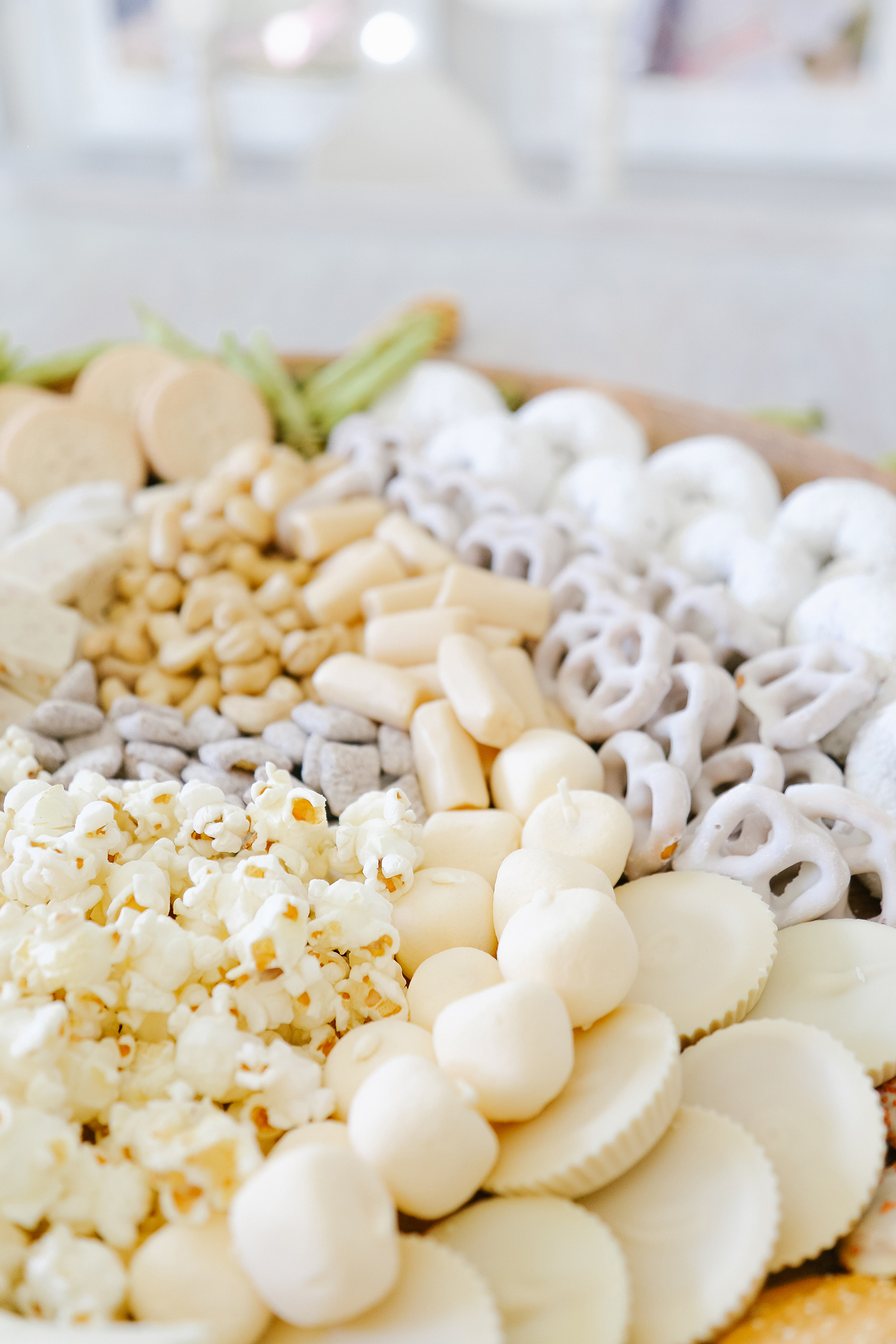 I hope this pumpkin snack board gives you ideas on how to make your own festive board for Halloween or Thanksgiving! I love how this turned out!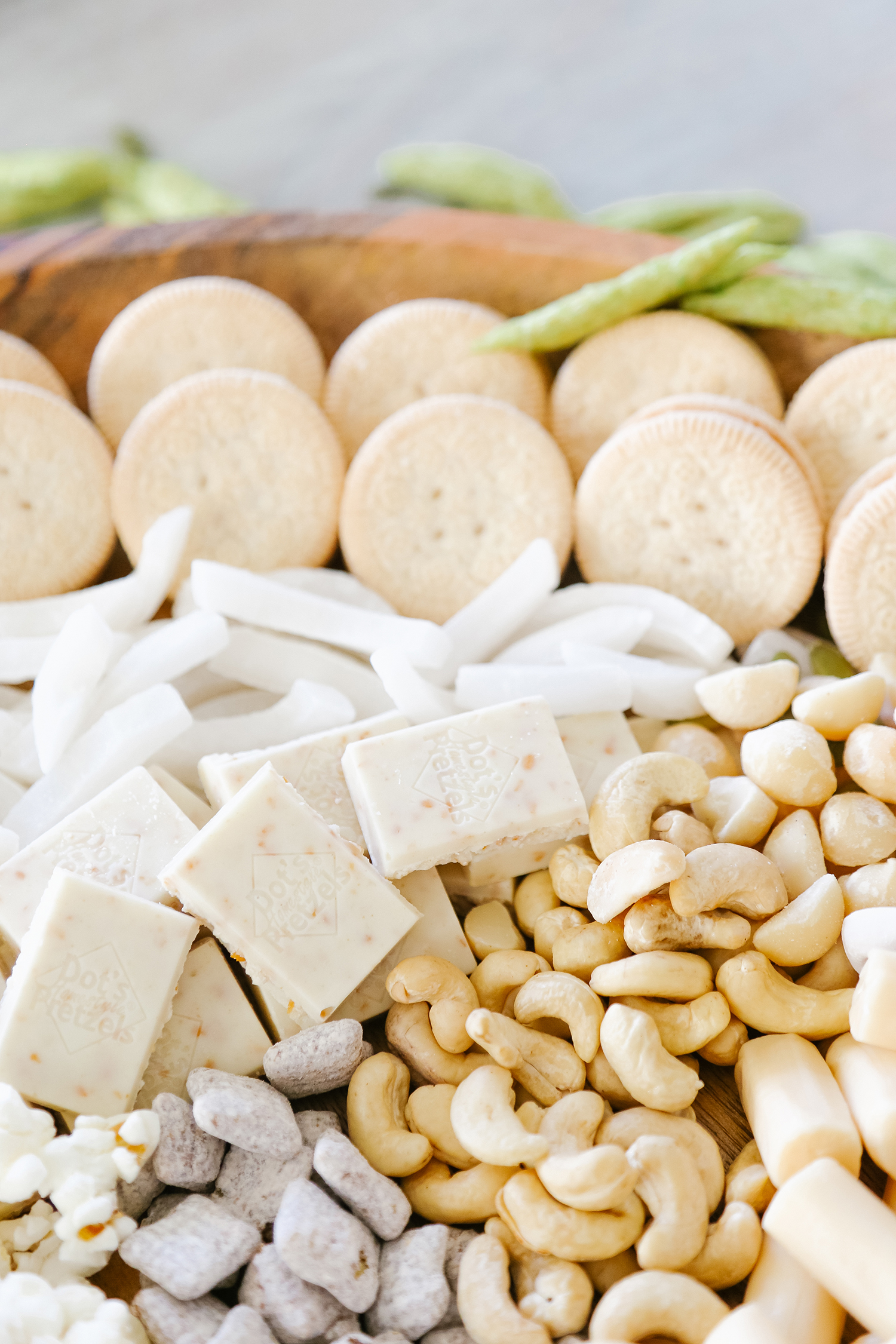 Check out some of my other charcuterie boards:
Savory
Easter
St Patricks Day
National Flapjack Day
Valentine's Day
Christmas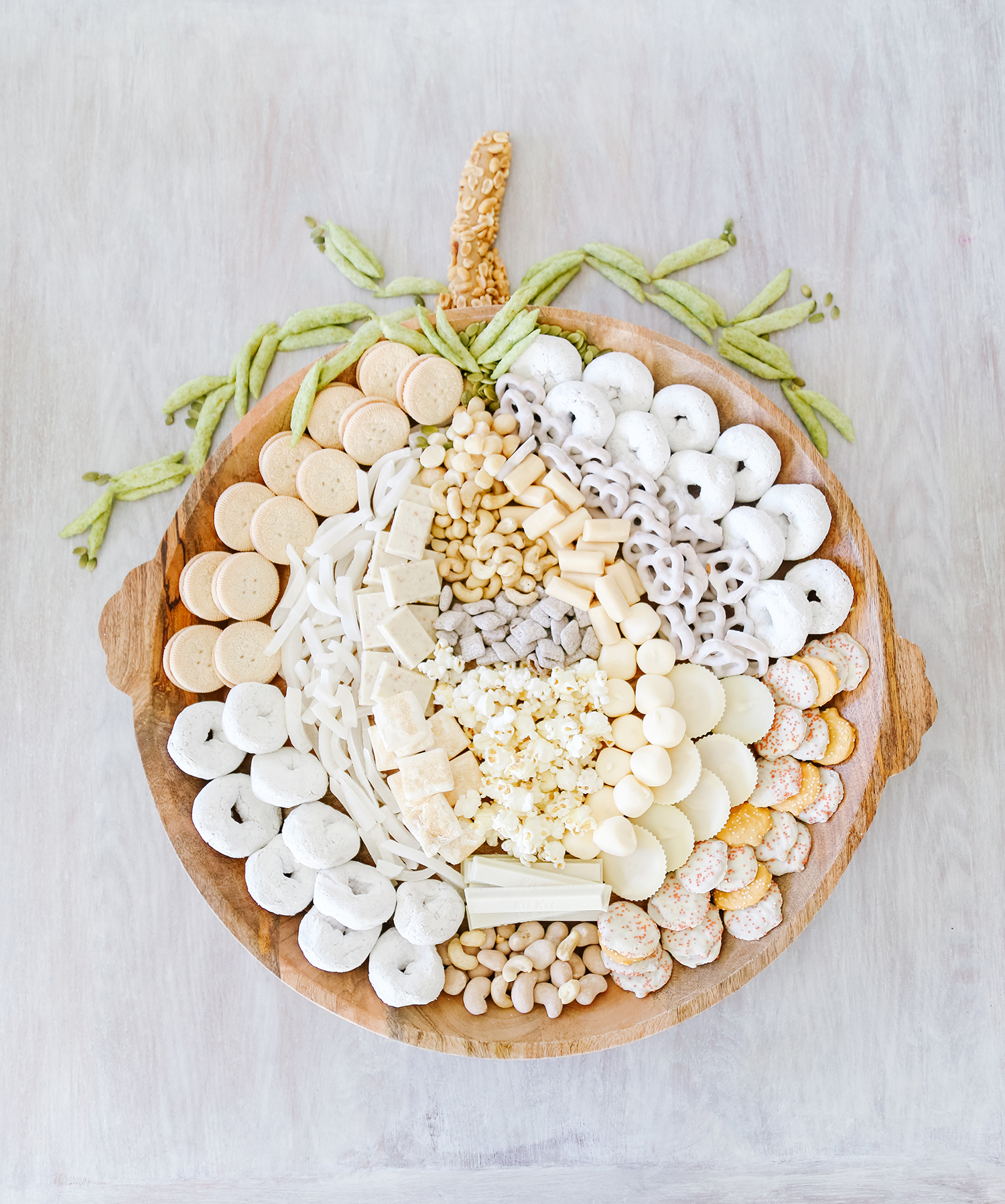 Hope you have a safe, Happy Holiday!

This pumpkin snack board post contains affiliate links. If you use these links to buy something we may earn a commission. Thank you!
---