Happy Friday! I wanted to share a quick roundup of some of my favorite unique holiday gift ideas from small shops. Scroll down for all my top picks!
One of the many things I love about small shops is getting to know their owners. Whether it's rubbing shoulders (pre covid ;)) at an event, sliding into their dm's, or cheering them on by liking and commenting on their posts, I recommend getting to know a few of these amazing shop owners. 2020 has been a rough year for everyone and if you can support small shops financially, great! If not, a follow, like, comment, share, or encouraging dm don't cost a thing and mean the world!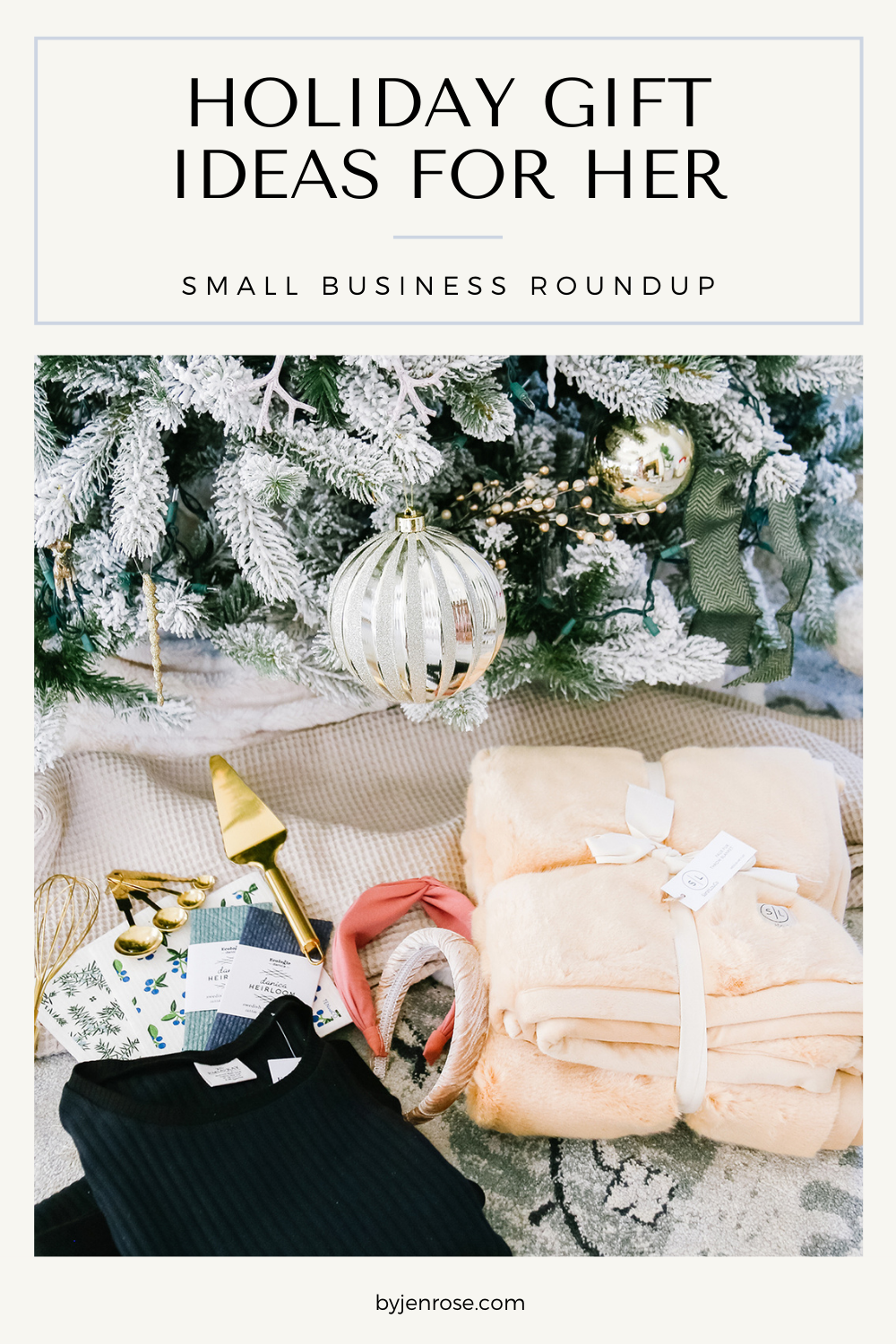 Unique Holiday Gift Ideas for Her:
1. Most Soft Luxurious Blankets – Sarah Lou Co
2. Cute Headbands & Headwraps for baby & mama – Bloom Headwraps
3. Darling Home Decor & Holiday Decor – The Rosy Nook
4. Cozy Pajamas & Loungewear Sets for Women – Emi & Kay Pajamas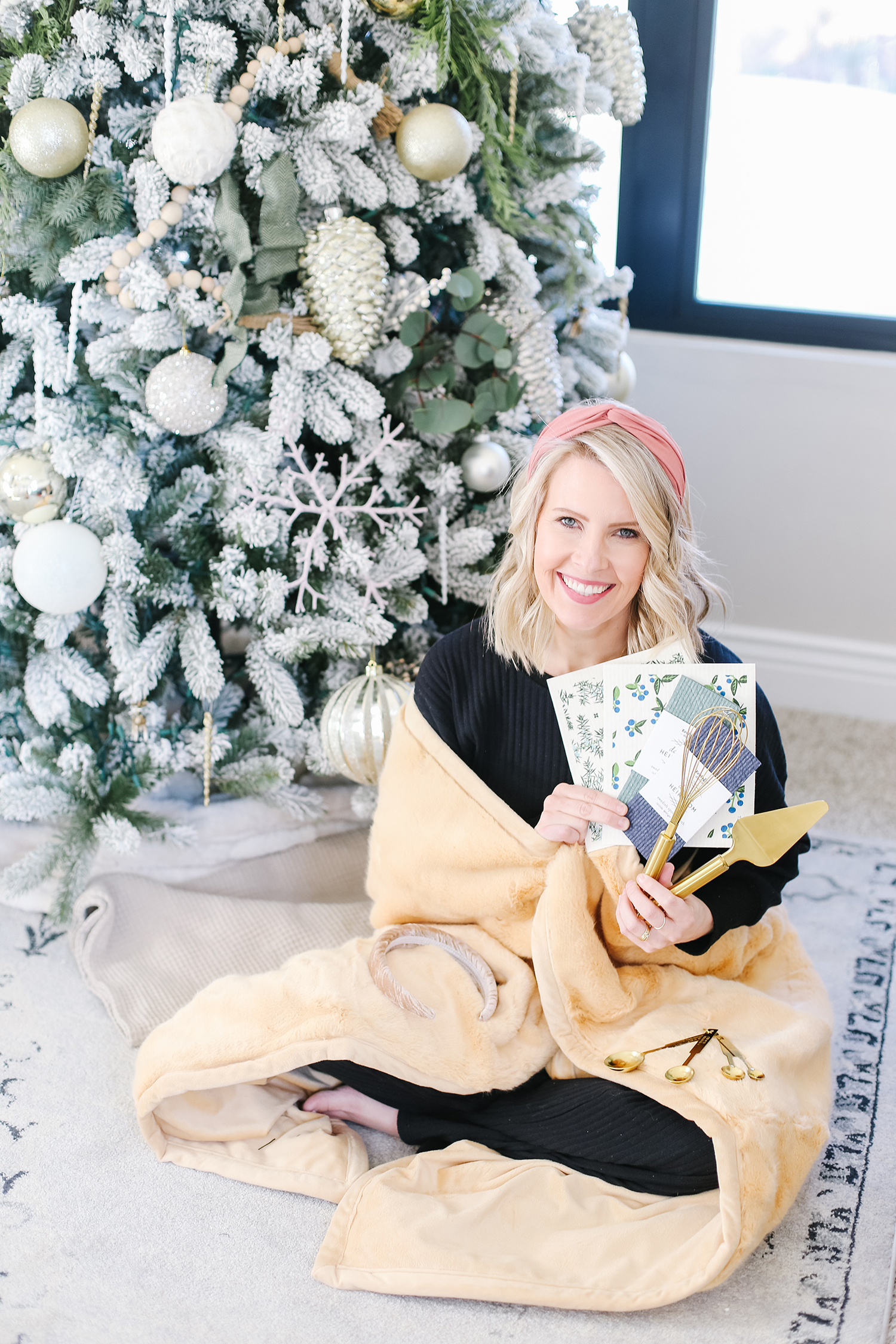 How cute is this bundle?! We are doing a quick Instastory giveaway of all this loot, so if you want to enter hurry & check my stories!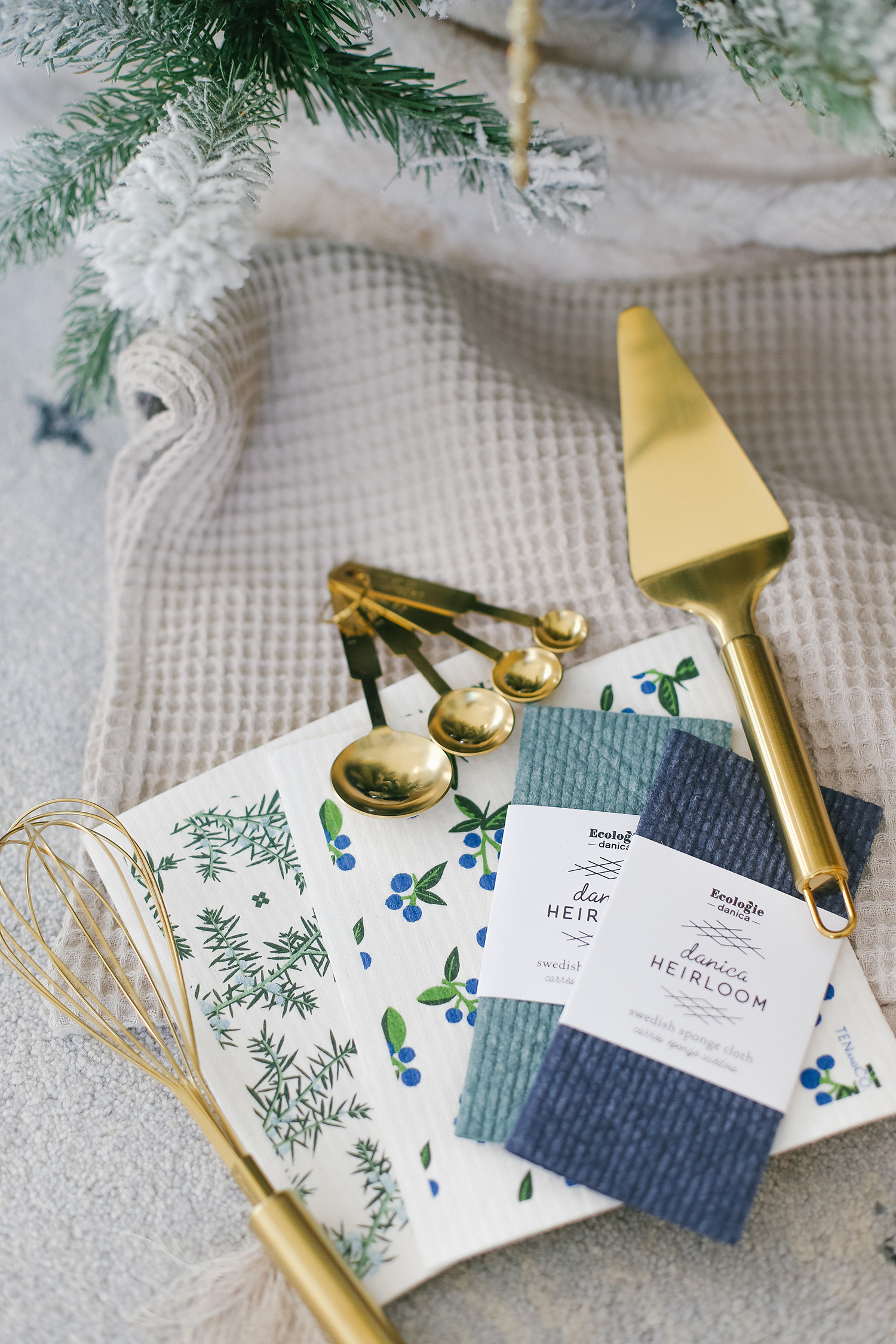 These Swedish dish cloths from The Rosy Nook are so darling! I love each and every one of this bundle, blue might be my love language. Is that possible for a color to be a way to show me love? It's gotta be. I met Leeanne at Pinners one year and she is so sweet! Her home style is so beautiful.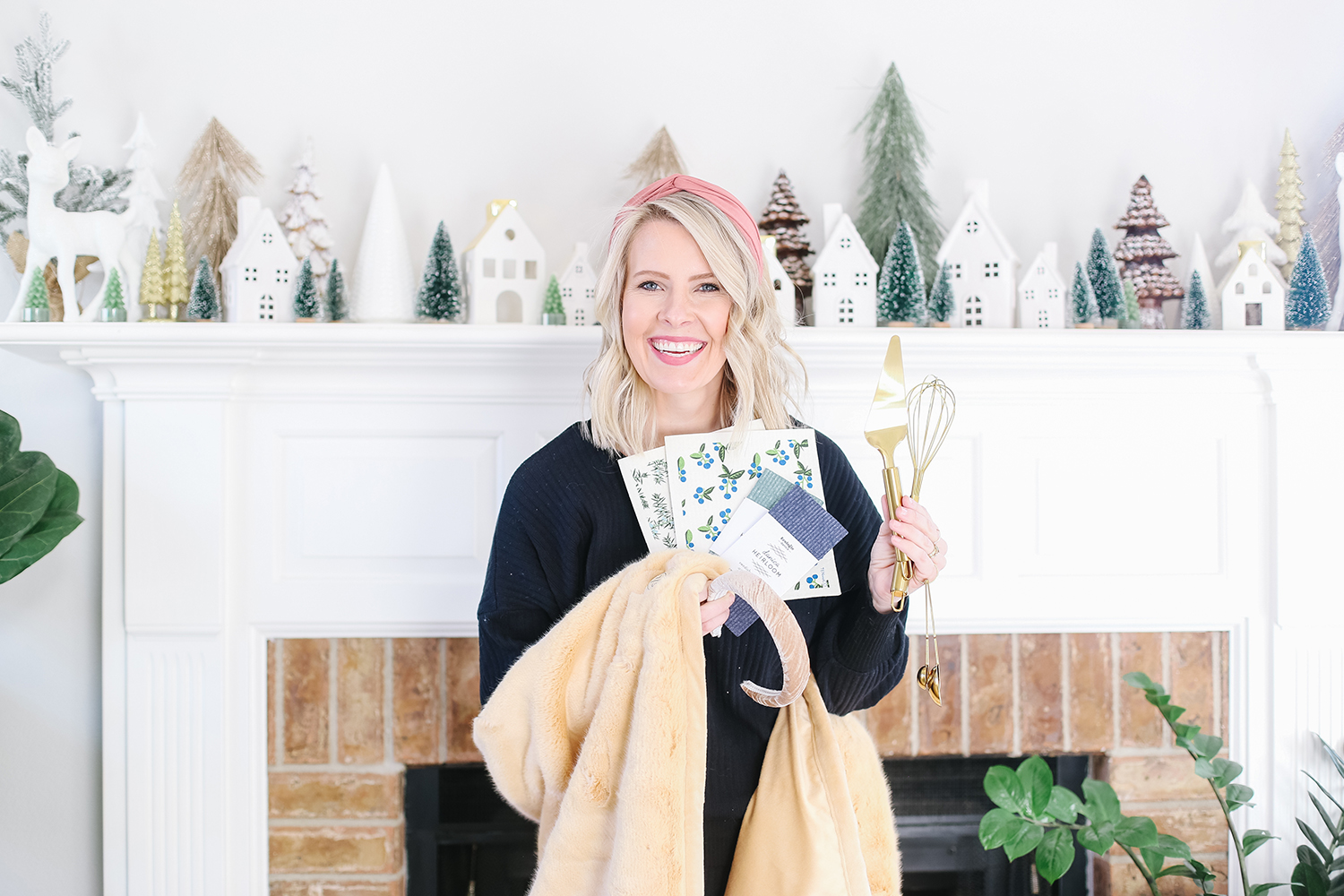 5. Handmade Minimalist  Beautiful Jewelry – Elm Avenue Shop
6. Cookie Gift Boxes & Private Chef – Fresh Food Further
7. Garden to Table Cooking & BVT Garden Club – Bailey Van Tassel
8. Affordable Art Pieces – Collection Prints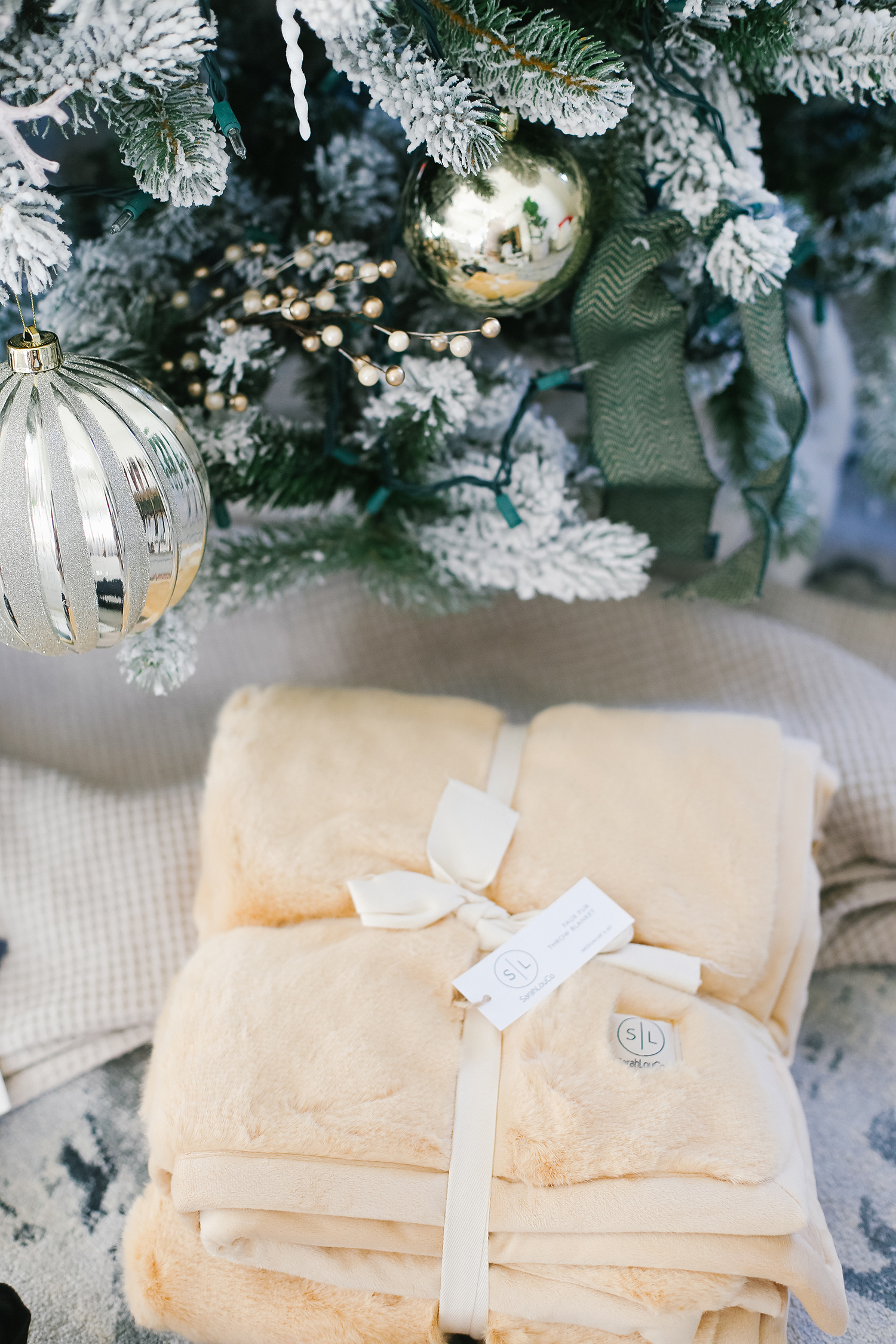 9. Curated Clothing & Toys for babies – My Eco Tot
10. Videography – Krissi Cook
11. Photography & Photography Course – Tracy Layne
12. Beautiful Handmade Home Decor – Wooden That Be Somethin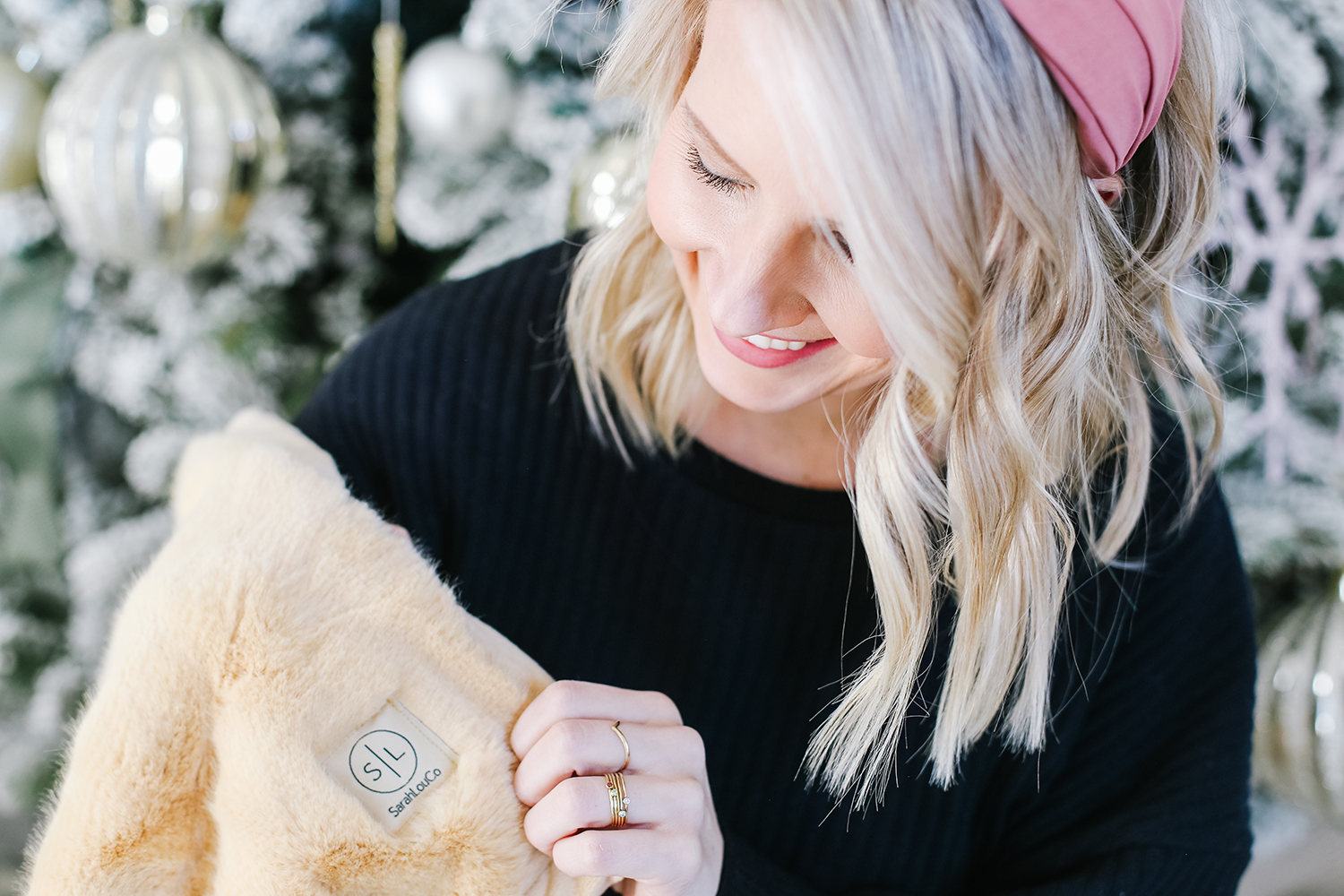 I met Sarah Lou Co at Suzy School & when I say she is a light, I mean absolute ray of sunshine! So fun to watch her be an amazing mom, build this awesome business, and share her fun cooking & blanket making tutorials on Instagram!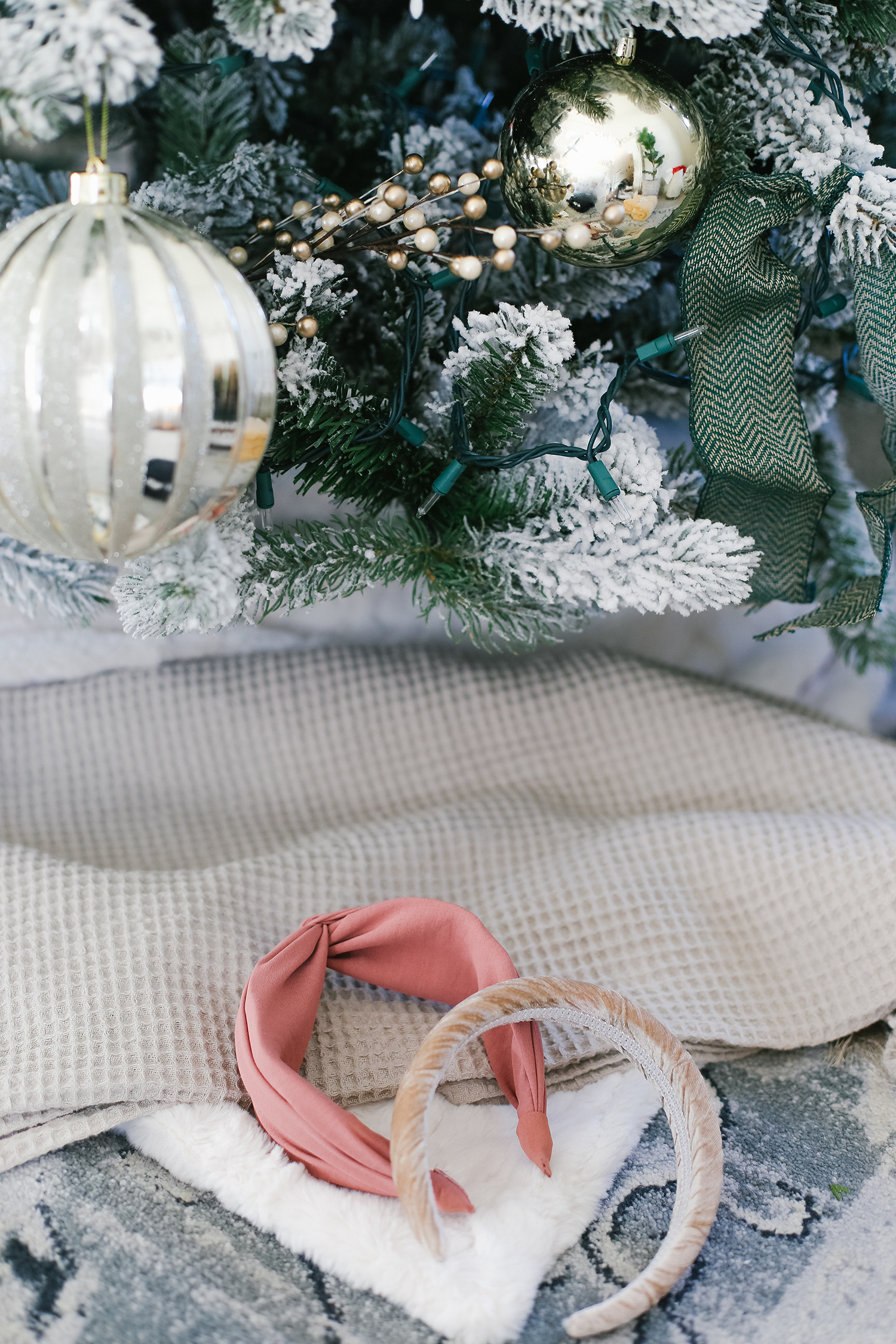 13. Cute Screw Back Earrings – Little and Five
14. Cool Sweatshirts for the Family – Mom Come Pick Me Up
15. Boho Jewelry – Dear Valor
16. Handwritten Tags & Boards – Chalk Designs by Me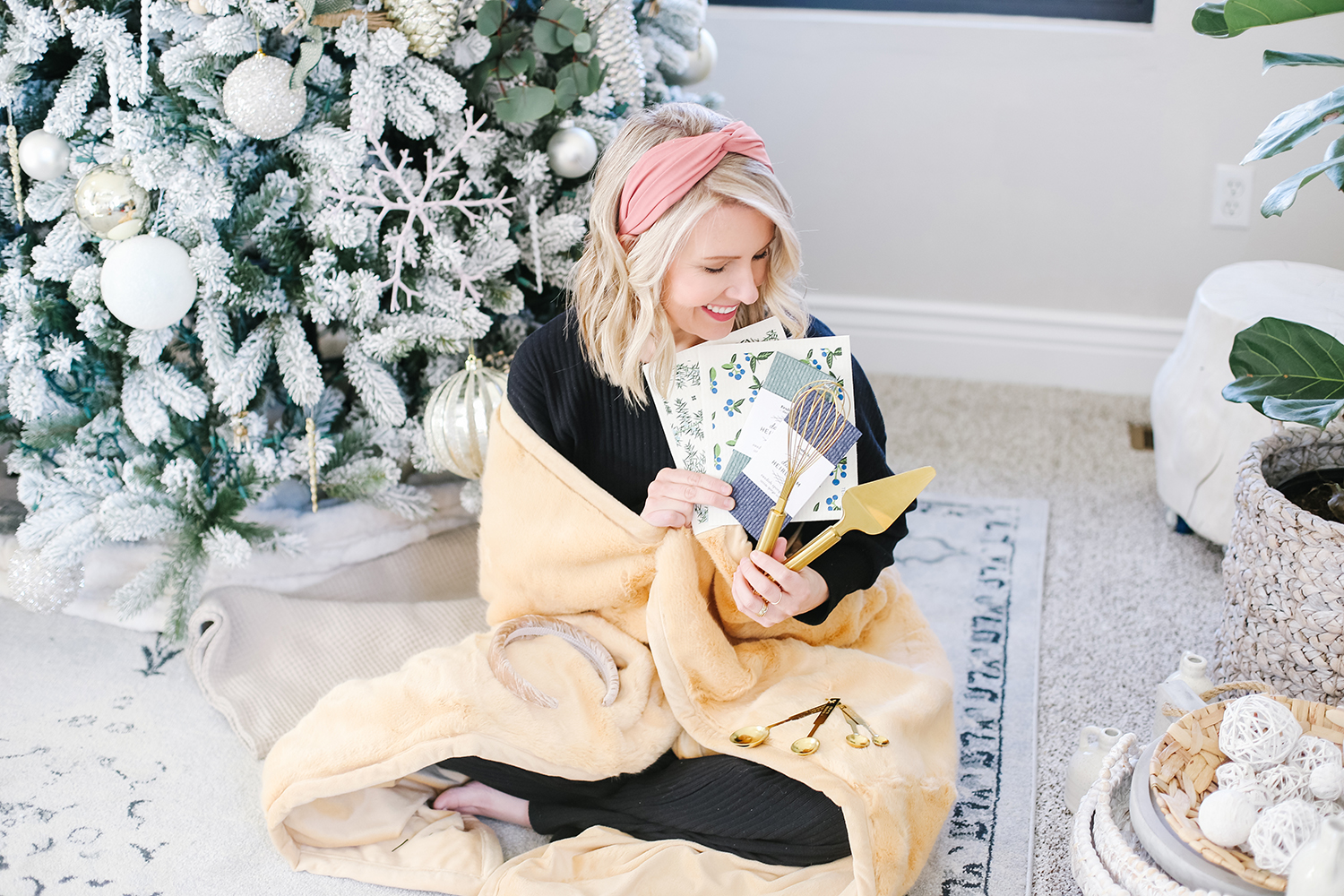 I met Haley at Suzy School and she is such a sweetheart with the most swoonworthy style. Just check out her Instagram and you might feel brave enough to wear a headband too! She picks out the best quality, most on trend pieces for you and your babe!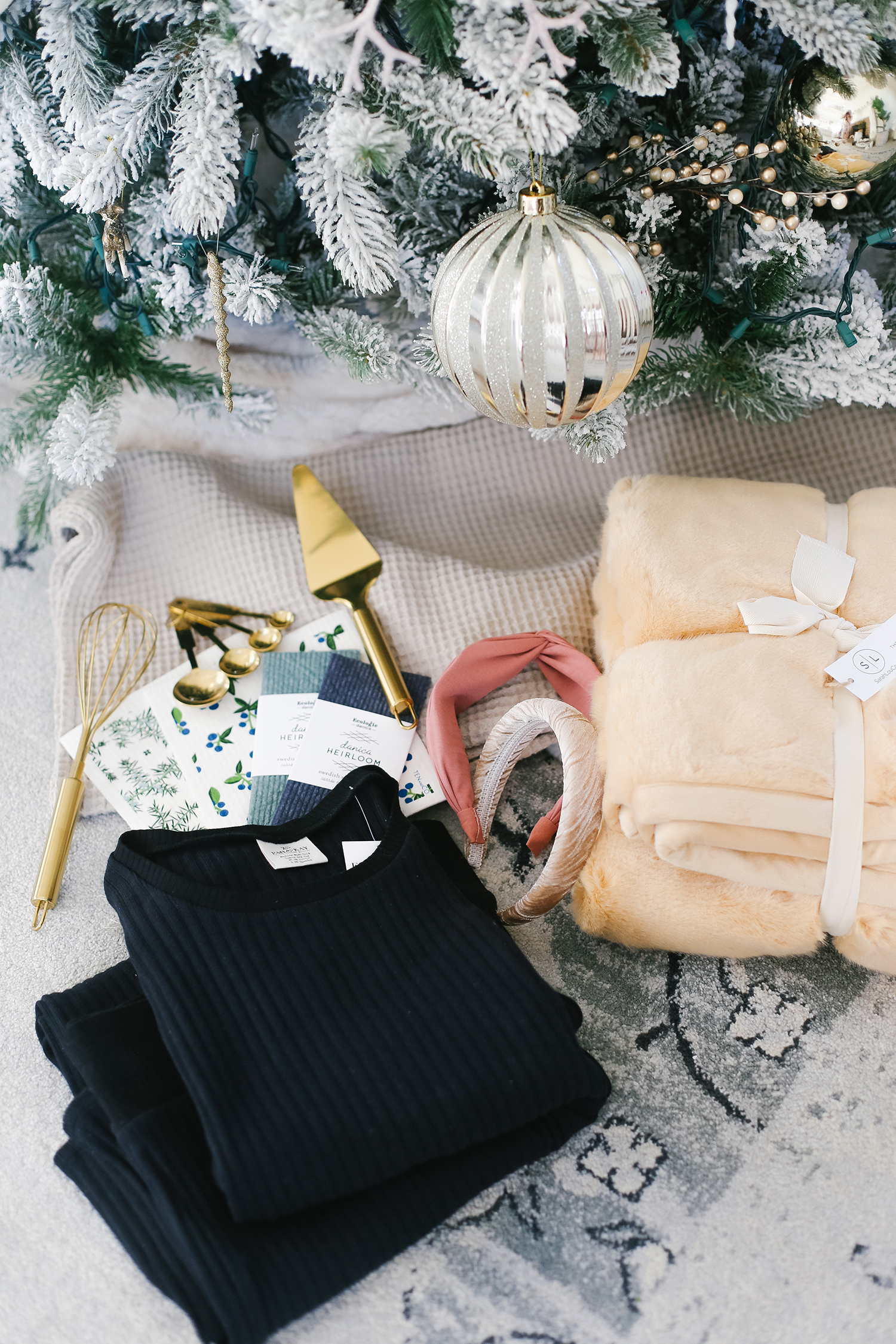 Emi & Kay Pajamas is owned by a mom & her 2 daughters! They are so sweet & I have friends who swear by the Santa Barbara set (which is what I'm wearing)! I want this set in every color, white will be back soon! It's definitely 2020 when you are making pajamas into a cute outfit and a cute, comfy outfit into pajamas!
Hope you love these small businesses as much as I do!
---