I'm sharing a cape sweater roundup today! What do you think about the cape sweater trend going around right now? I am loving them because they feel like a hoodie, but can pull off a more dressed up look than a hoodie. I have found them in a bunch of price ranges.
Styling My Cape Sweater
I'm loving this one for the neutral oat color and the cute ribbed detail. It's not overly short, I can do a front tuck and it's not too long.
I love this one for the pretty shade of blue it comes in and it also comes in camel. While I'm on this outfit, I have to share my favorite white Nike shoes. They are on sale here in select colors & if you want the white ones, I'm obsessed, they can be found here.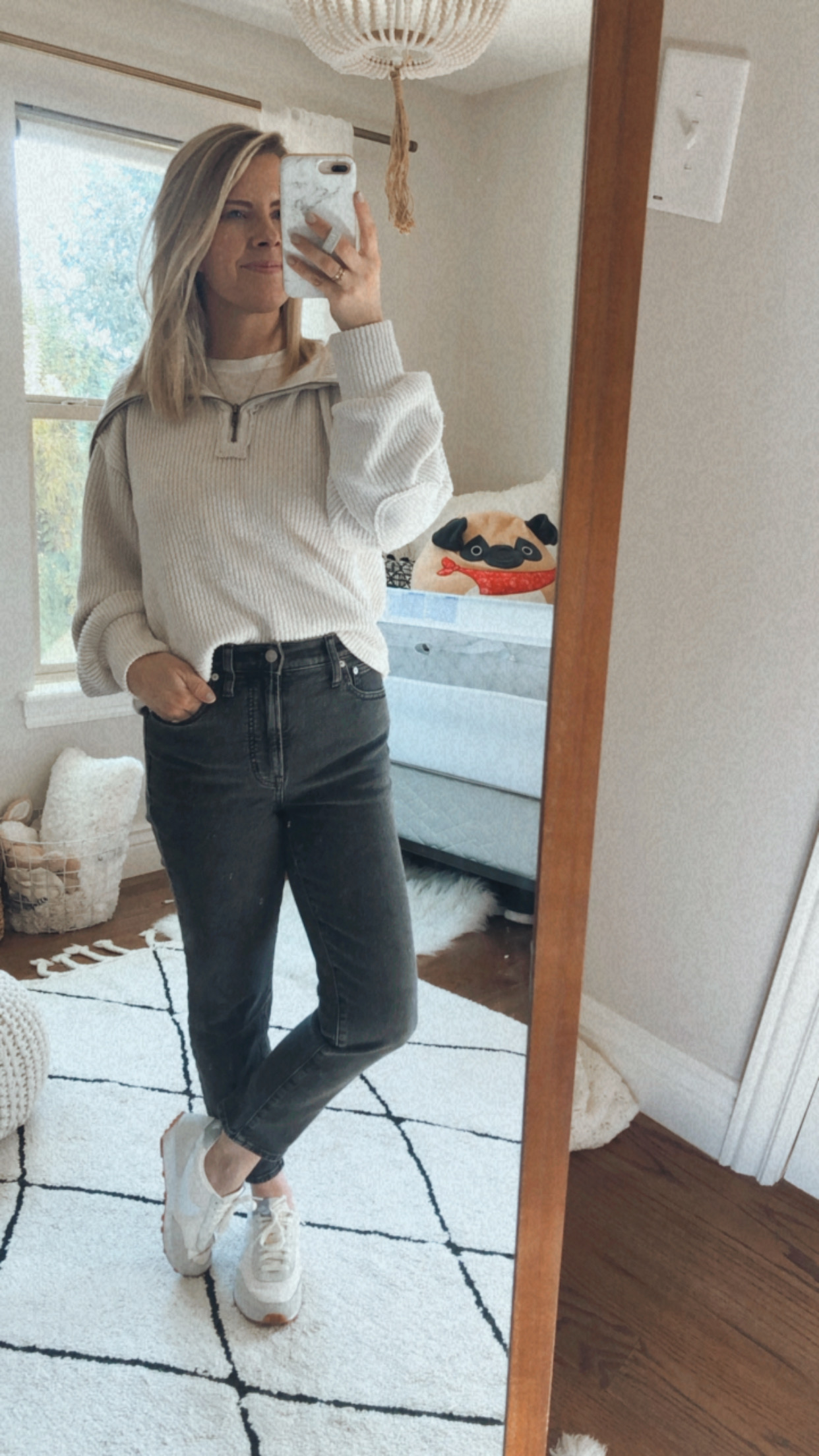 I walked around Disneyland for 10 hours, chasing 4 kids, & barely sat. I wore these shoes for 2 days straight and they are so comfortable! They are the ones I grab more often than not when I'm heading out & go with everything.
Top it off with these jeans & you've got a winter staple. I wear this look more times during the week than I'd like to admit! These are my favorite style & my favorite place to get jeans. They just last for so long & I stock up when they are on sale.
SHOP THESE ITEMS NOW

I am always on the look for cute, warm and functional pieces to wear during the winter. Do you prefer more neutral colors for clothes or are you a lover of color? Don't be surprised if another sweater roundup hits the blog this season. Living in Utah means a lot of real winter clothing for an extended period of time. I'm now on the hunt for a jacket that doubles as a duvet 😉 Hope you are having a good week!
---