Awhile ago I bought this desk and vintage hutch from a family who was moving away. I planned on buying a whole set, but when I got there not all of the pieces were what they said they were online…Happen to anyone before?! The guy was really nice and I was thrilled to walk away with this piece—not the color though.
The vintage hutch was black and silver and chipping and scratched, but I let it sit and be my computer desk for too long.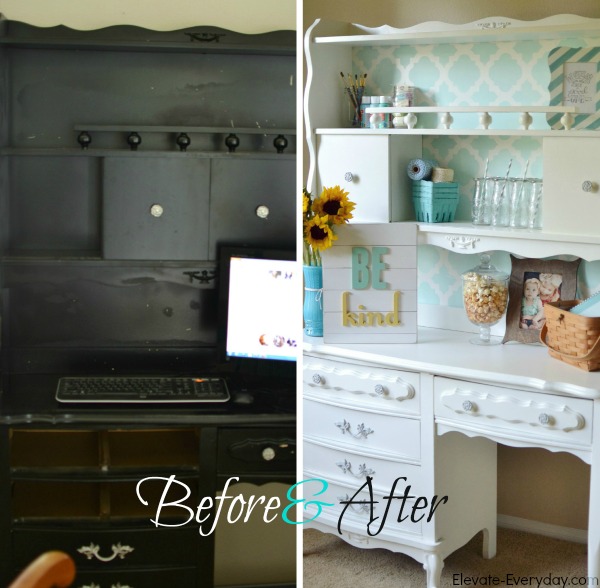 I saw
this stencil
at Cutting Edge Stencils and the light bulb finally went on!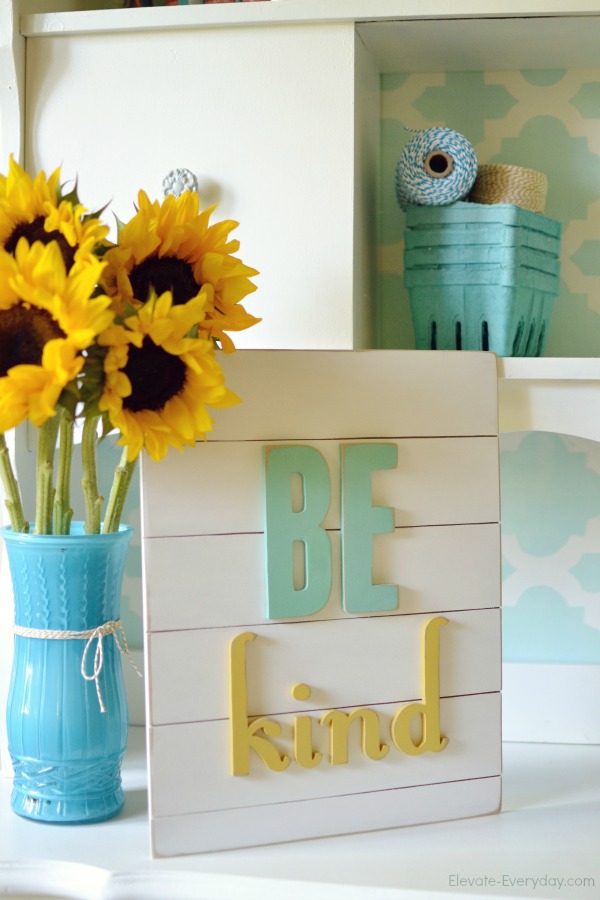 Plus, I discovered the cutest shop at 
Queen Bee Market
called 
Evie Ivy!
Jenny is so sweet and I couldn't wait to put this on my vintage hutch / desk. The colors helped inspire the desk.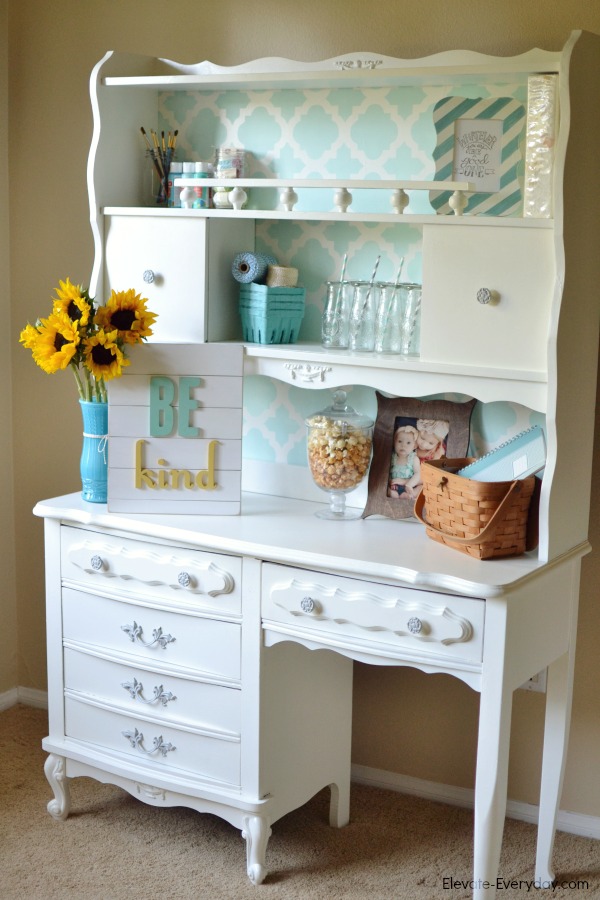 Going from black to white took a lot of work.
I stripped and sanded and tried stripping again my vintage hutch.
Not all of the black even came off, but about 90% did.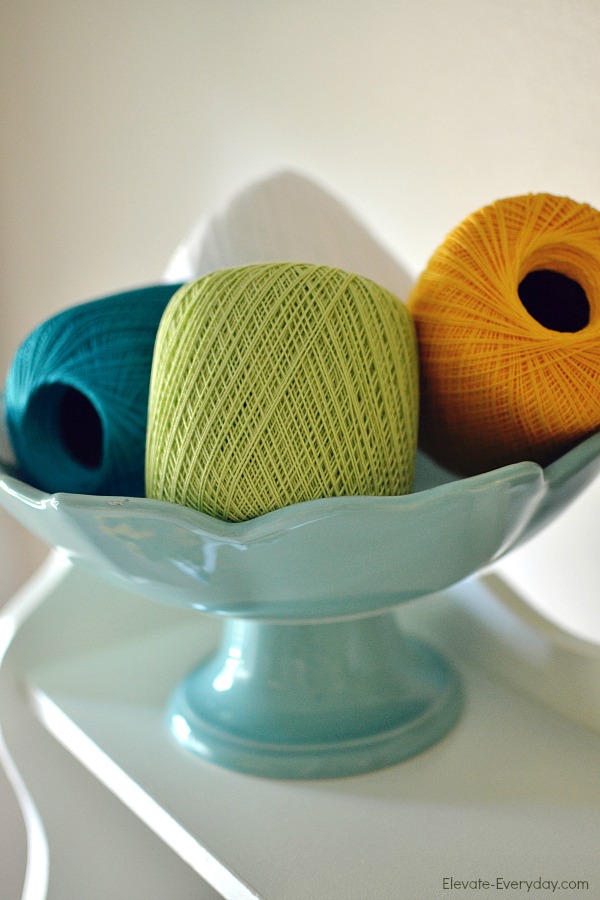 Blues, greens, and yellows are making me happy at the moment.
I can't believe how many colors they offer.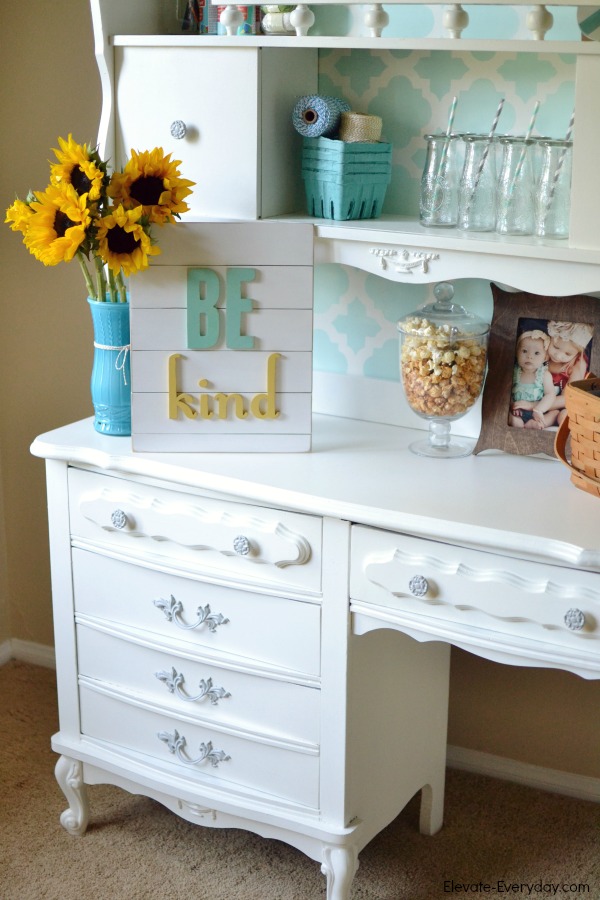 My husband and I decided we don't want the computer back on here so for now the vintage hutch is taking care of my random party supplies and craft supplies that I would like out of reach from the kids.
Glass, twine, paint, straws, and bags are what's inside.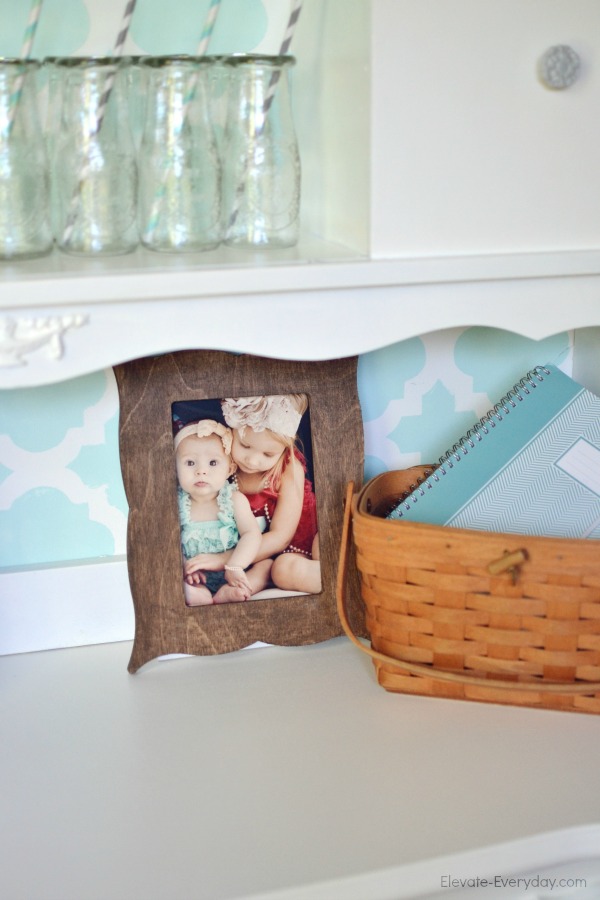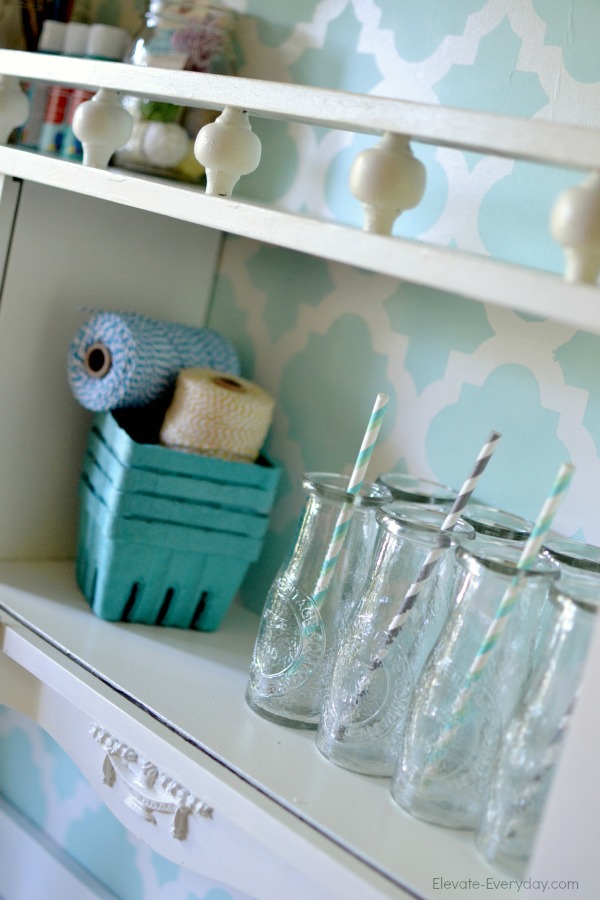 I love detailed furniture and this vintage hutch has a lot of it.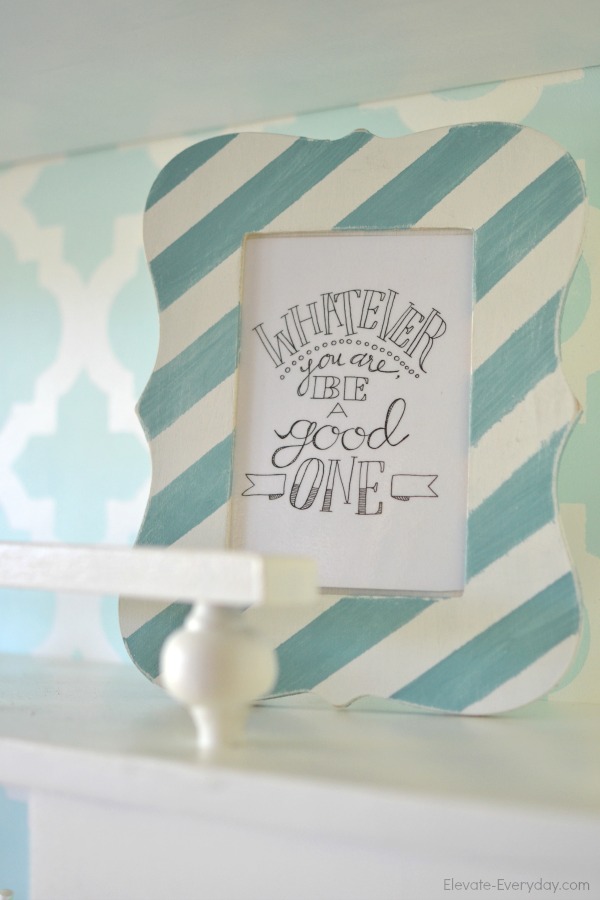 This was a gift from my sweet friend
Angela
after we attended SNAP together.
Print is from
Mustard & Grey
, Sandy's shop is so darling!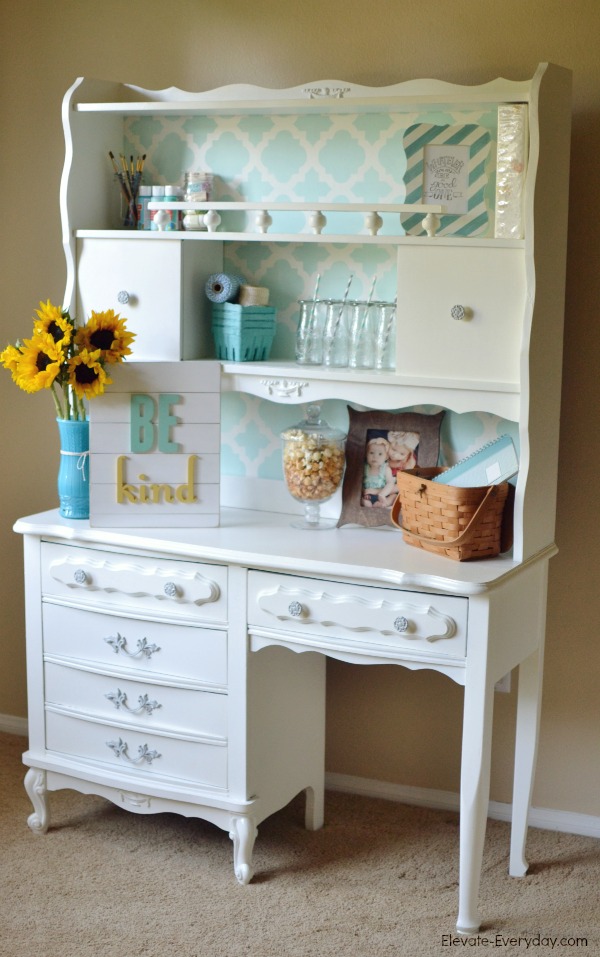 There you have it! I love how it turned out!
I'm obsessed with the paint I used for our vintage hutch. It was my first time trying out Benjamin Moore and I used Mascarpone {white} and Water Drops {blue}
---